Sukhotai airport demands a separate blog. It was beyond all expectations. We decided not to suffer a long trip in a bus and to fly 1 h flight to Bangkok with Bangkok airlines. Good. But the airport was peculiarly far away form the Old and New cities – it took us an hour with a taxi shuttle, which picks you at your hotel. Once we came closer to it- I saw this temple shining in all its grandeur: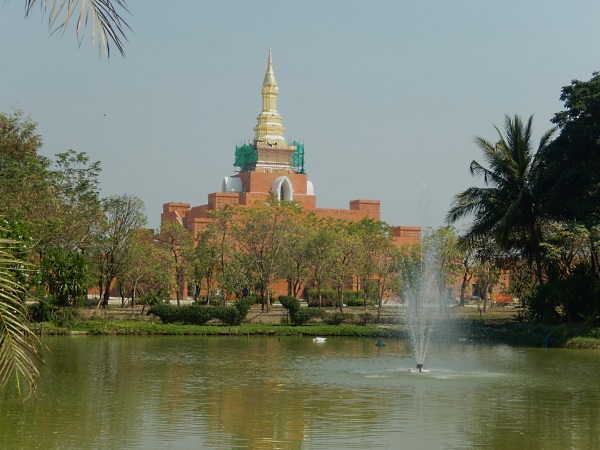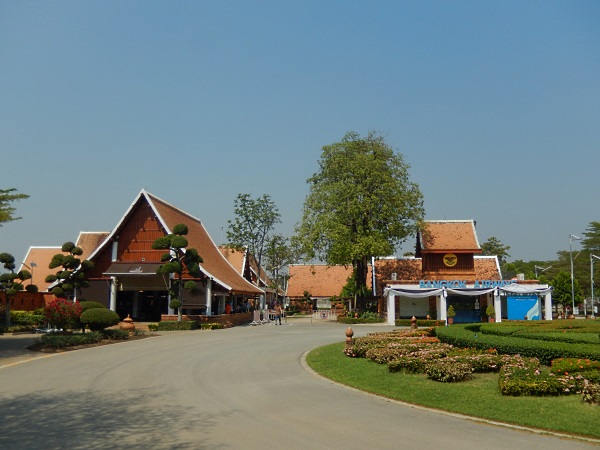 Then the airport seemed to be something not regular – it had gardens, elaborate flower beds, semi precious stones, sculptures, wood creations and more. But they only bring you there half hour before your flight-ᅡᅠ when to find time to see all that abundance of interesting things. There were also cafeterias, but I didn't see a hotel – lots of questions started vibrating in my head – why all of that?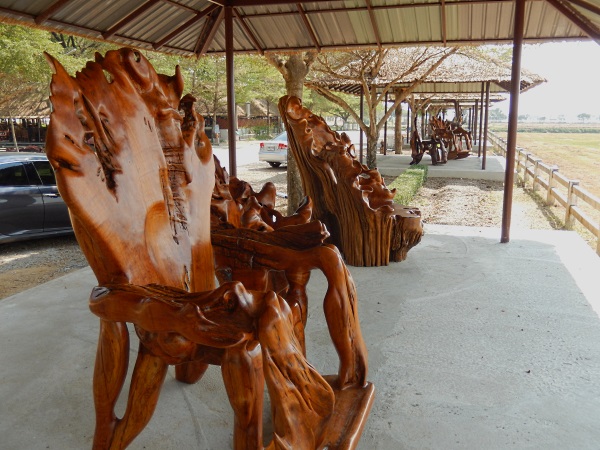 Those decorative chairs seemed to be made form some jungle tree roots, I guess they are brought from somewhere far away…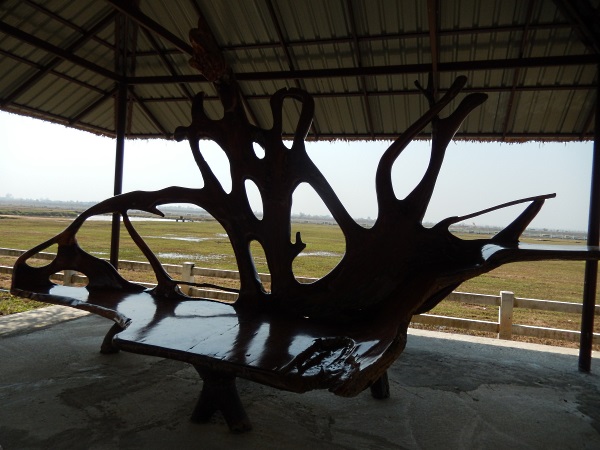 Table and chairs form semipreciousᅡᅠ stones: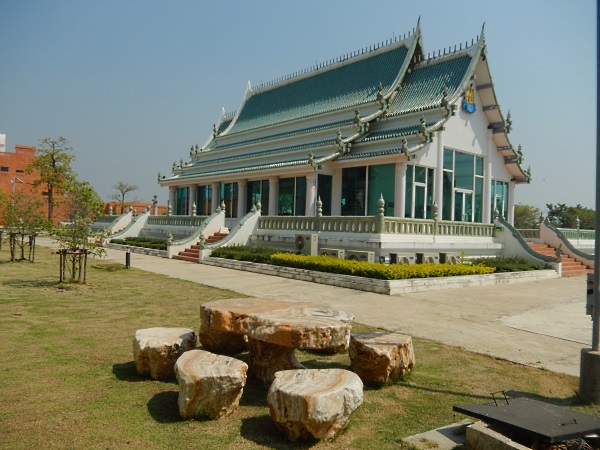 The museum of religions and Buddhism: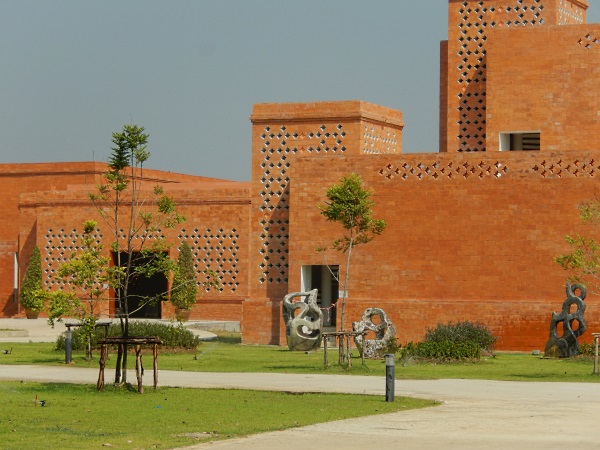 A small copy of Ankgor Wat: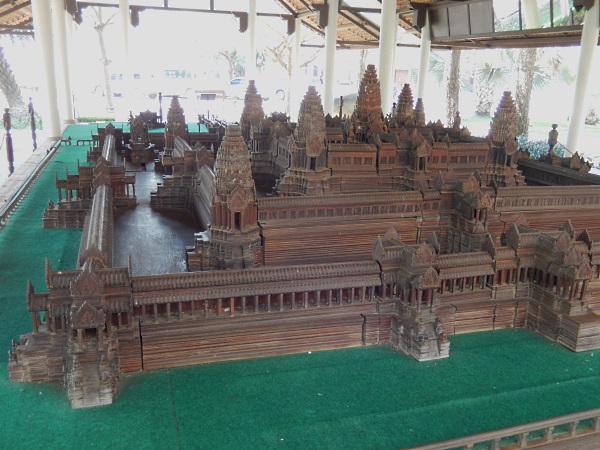 And ancient kiln: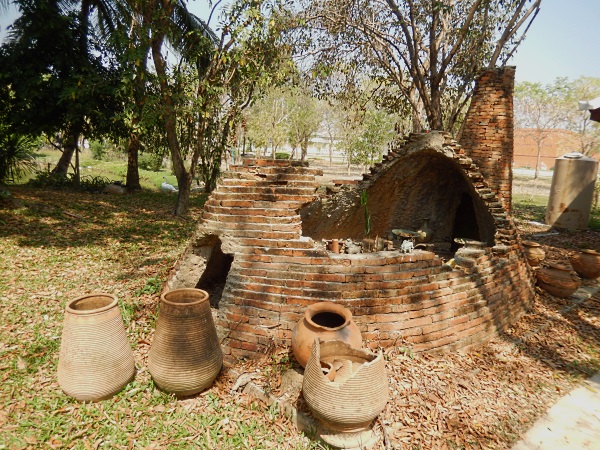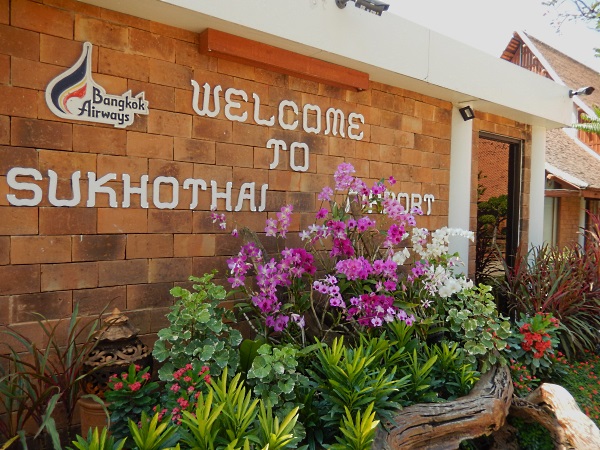 So I asked the only guy who spoke English and was standing by the check-in counter – who built all this and why? have in mind – that the airport serves only 3 flights a day.ᅡᅠ He explainedᅡᅠ – a rich doctor had a dream to build all those beauties and he did it. The Airways belong toᅡᅠ his company as well as the airport-town. I bet that doctor is a really good one and his patients are Americans :-). But what a wonderful dream to have and to have it fulfilled! I will never forget it. What a generous doctor – to share his dream with others. We tried to count- there are no profits from this enterprise to him at all/ Once we entered the secure zone – there was a buffet table all covered with drinks and finger foods. Then in that 1 h flight we were fed well, and one ticket costed $40…Even the side of runway all the way was planted with flowers: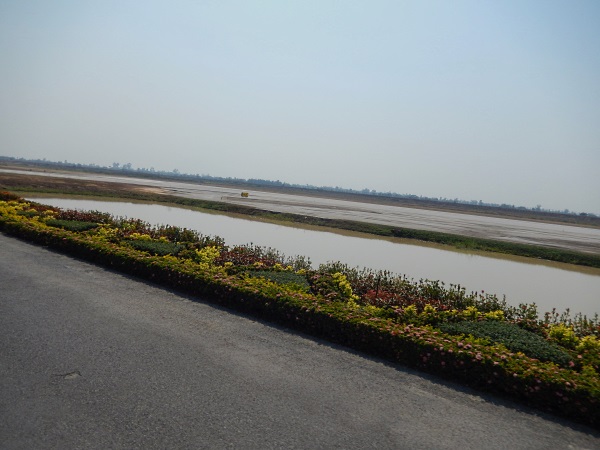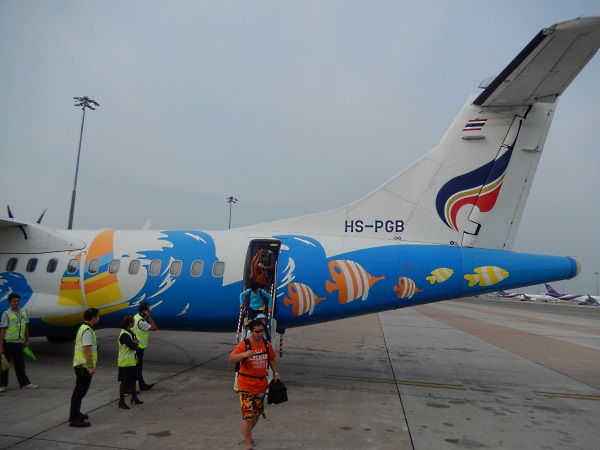 From rags to riches. that how the saying goes. We flew from riches to rags. Bangkok airport was very crowded, then the Dwell hotel shuttle took us to the hotel, which is the closest to the airport and most praised on the internet. Yes, the hotel itself was nice and modern and had a free shuttle service to BKK airport: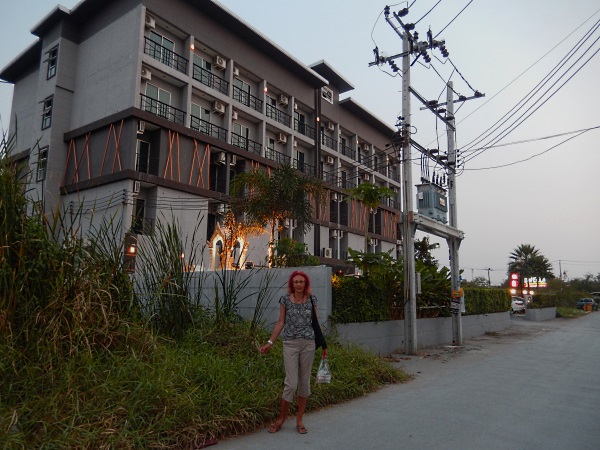 But look at the surroundings…It is in a swamp, literally. where people dump their stuff. Nevertheless we, being big walkers, walked some 1.5 mi to where there was civilization and a market to buy some spices. Our receptionist widened her eyes when we said we are going for a walk. But – we saw a beautiful sunset, it wasn't scary at all and had a good farewell with Thailand!