Baoᅡᅠ means beach. This time we decided to see Andaman see and how do those famous rocks look like there! So we flew to Krabi, a small airport, but they even accept big flights even from Helsinki and other cities. Therefore crowds of Northerners flock to Thailand seas to catch the rays of sun. I met people with families, small kids from all over Scandinavia and Baltic countries. Understandable, their winters are too long and grey. There in Krabi they are very organized-ᅡᅠ you get out of the building and little shuttle buses are waiting for you and taking you eagerly to the very doors of your hotel for a reasonable price. It was dark already and what I was pleasantly surprised-ᅡᅠ Krabi town has a bicycle line on the road and that line has little cute lights coming like form the pavement for bikers to see the route well. That was my biggest impression of Krabi at night from the bus window. Via Booking.com we found a very good hotel in Ao Nang Beachᅡᅠ – Vipa Tropical Resort, so we were taken there and were plain amazed – walked through a romantic jungle pat in the dark towards our cottage, all sunken in exotic tropical plants: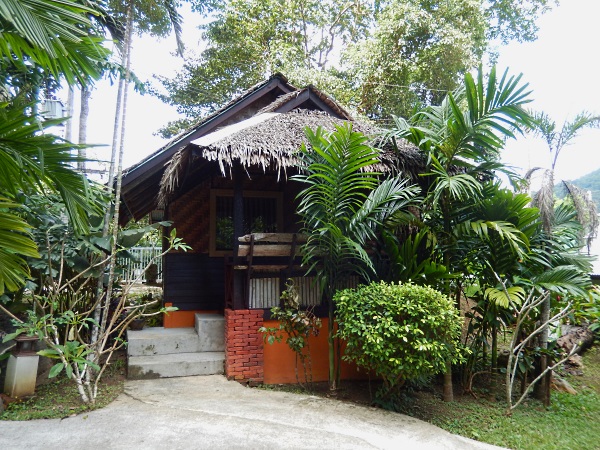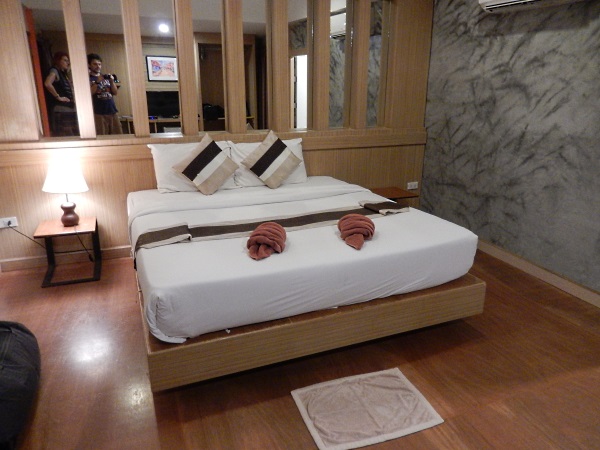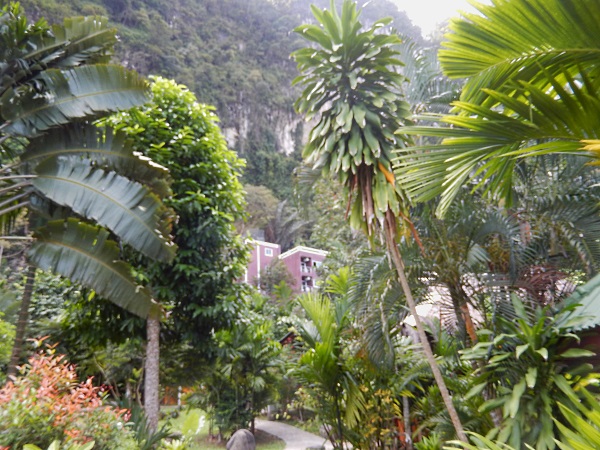 Even in the darkness of the night we could see a vertical wallᅡᅠ close by – a bright light was directed towards it creating a natural decor full of mysteries. In the daylight it looked just unreal. The resort had a swimming pool which was quite useful to get acquainted with other guests and killing some time before the next trip: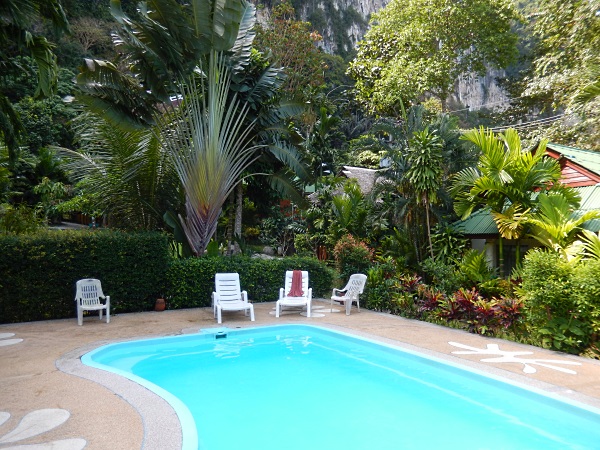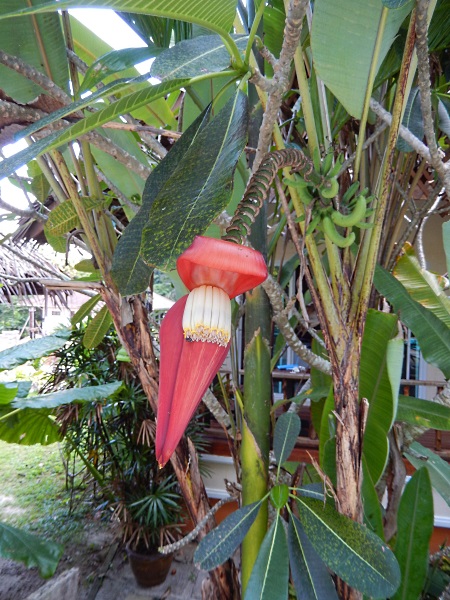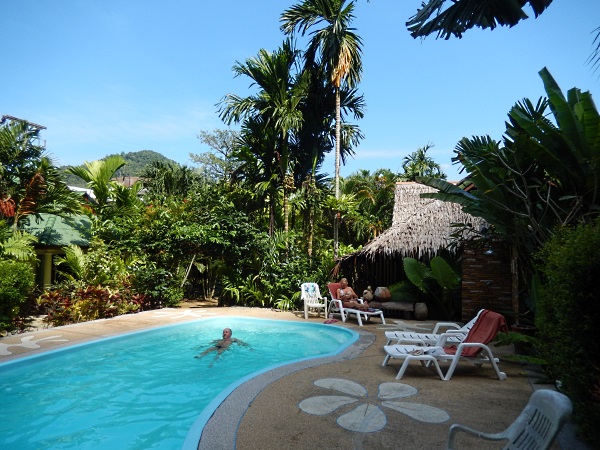 A very very pleasant stay, good for families with kids, just amazing. They are not so close the sea, but we walked a couple of times by ourselves and it was OK. But the resort has a shuttle bus and they take guests to the beach on top of every hour, and in the evening when we are tired I would call them and they would pick us from there back home. So – we came to the beach in town the first morning and obviouslyᅡᅠ -immersed into the warm waters of Andaman sea…Then we found a trail on GPS to another beach over a slight hill and while on our walk we figured out why the sea water didn't seem very clean to us…Two sewage streams were joining the sea very close by. So it goes, as Bill Pilgrim said long ago. Never again we would dip into this beach. The walk to the other very secluded one was pretty, well maintained and had cleaner waters, but it involved some climbing and some views: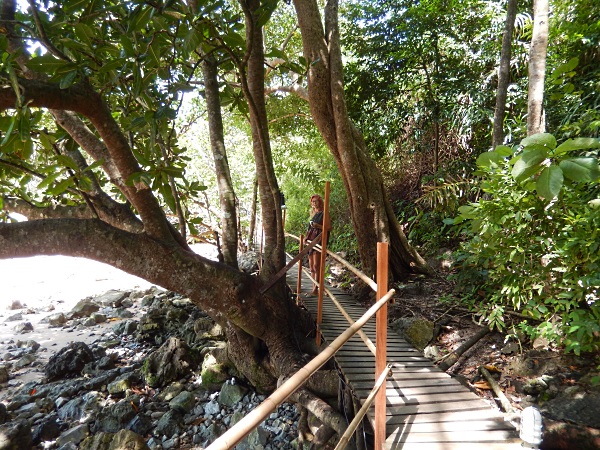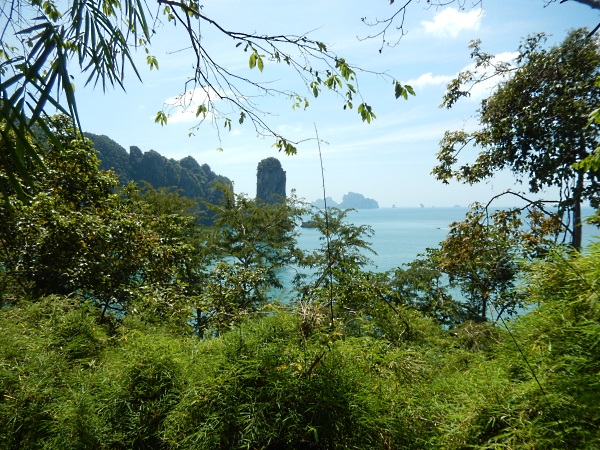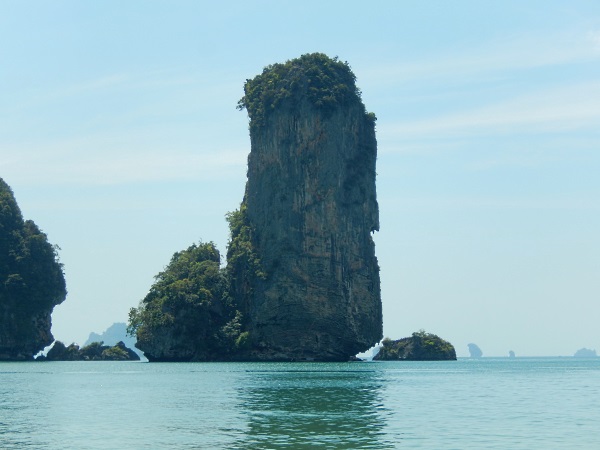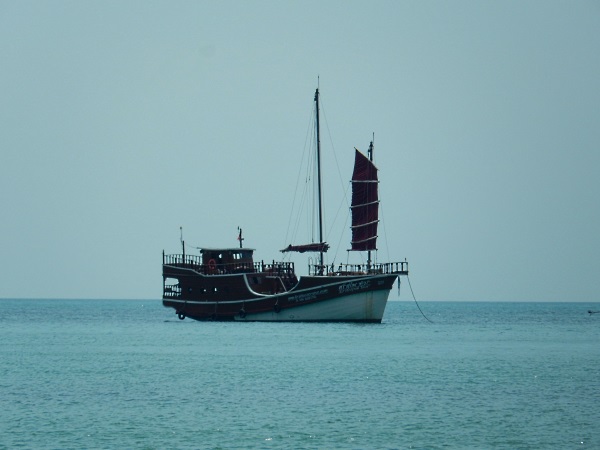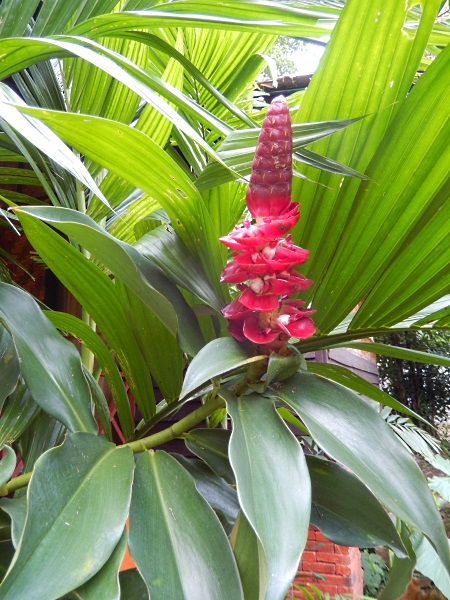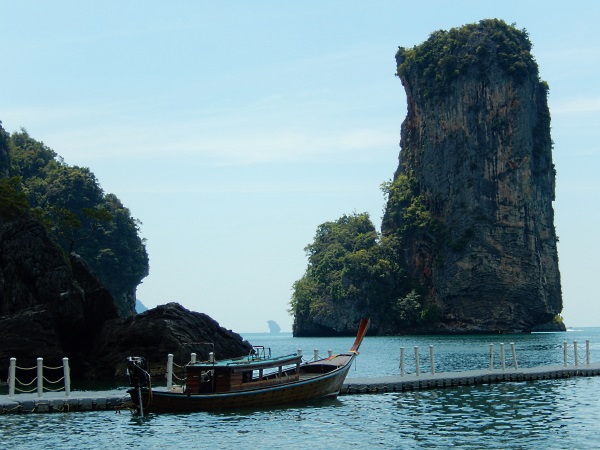 The main attraction while staying there is to take a longtail boat to the Railey Beach – a peninsular with plenty of trails and several beaches, caves and rocks for climbers. They charge 200bt round trip and can pick you on one end of Ao Nang or the other and then can pick you back till 6 pm also from two beaches of the peninsula. The sail is amazing and Railay beach is a pleasure for the eyes to be at: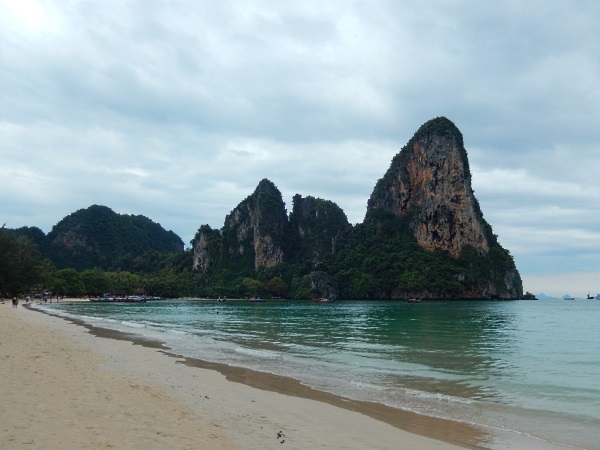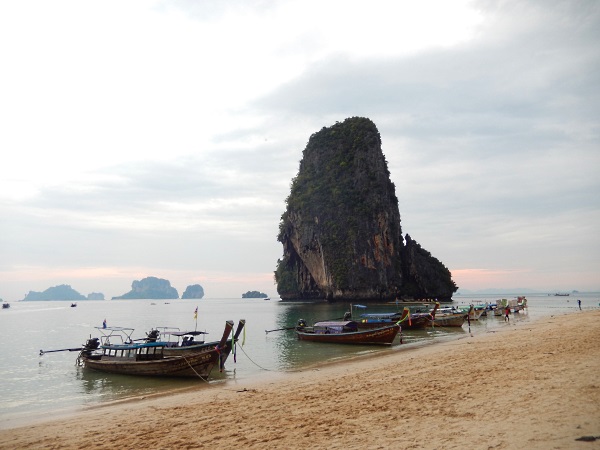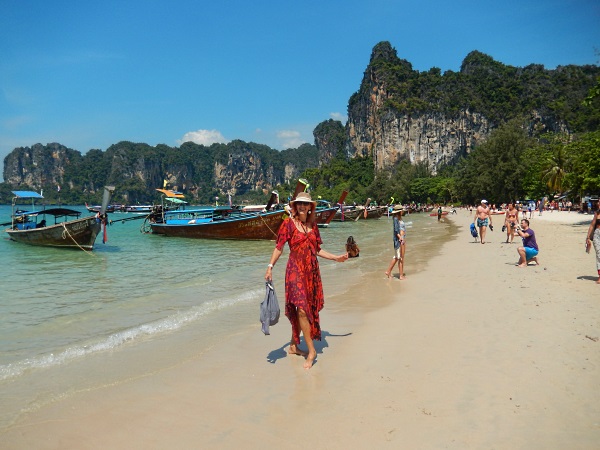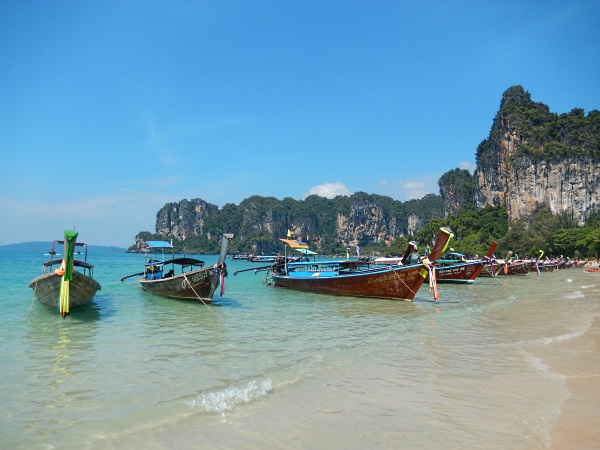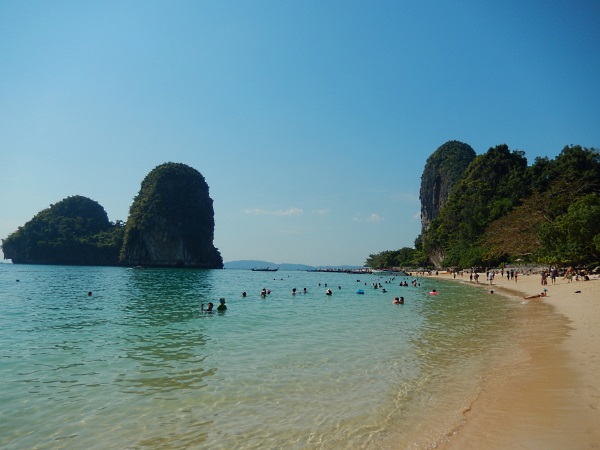 The rocks are much more photogenic during sunsets: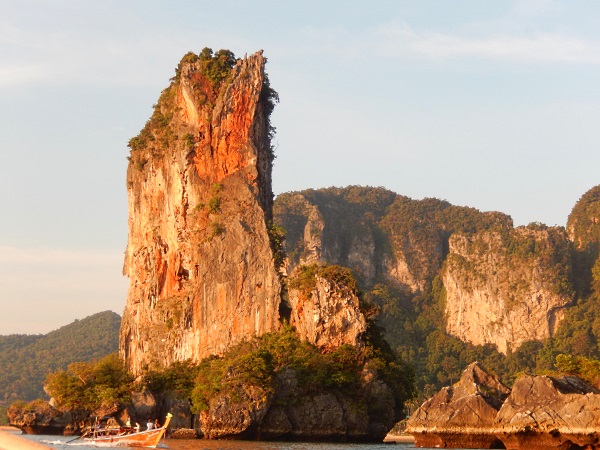 There are a couple of paths to cross the peninsula and nice walks on the other side – lots of peaceful restaurants and hotels, of course. The walks are by caves, of which there is a lot. Those caves can go deep into the rocks, but because of the amounts of rain there are stalactites hanging from the rocks all over in plain sight, hanging like icicles hang in winter from the Weeping rock in Zion: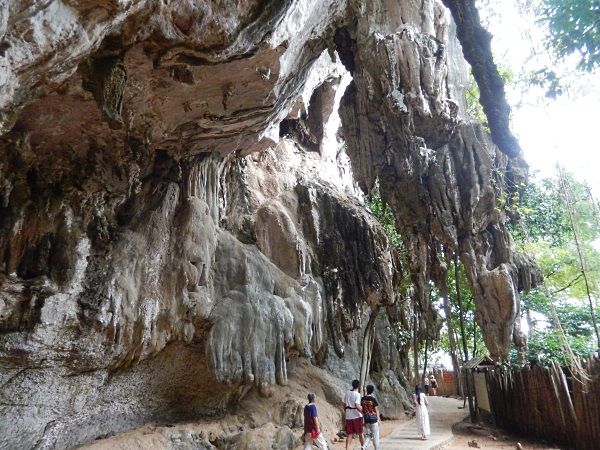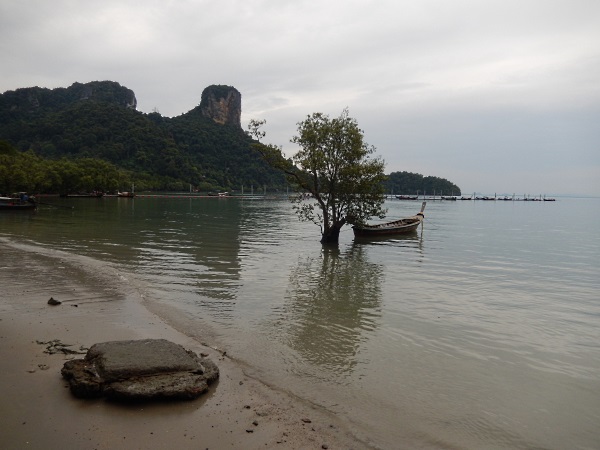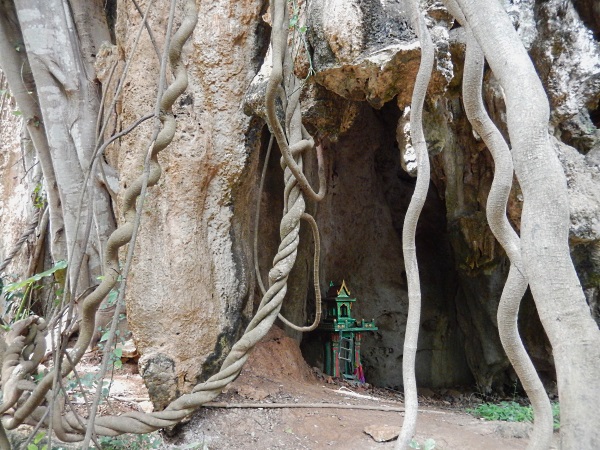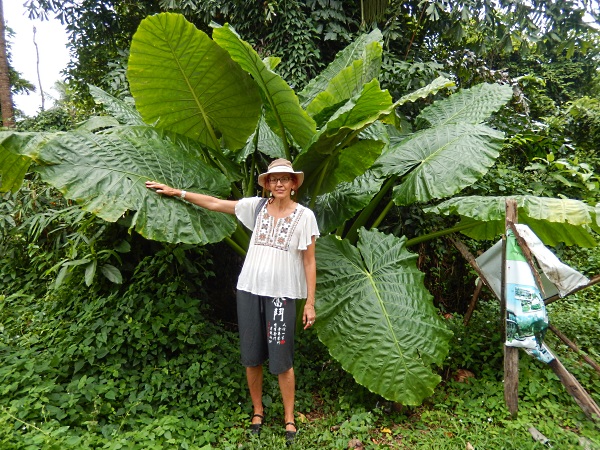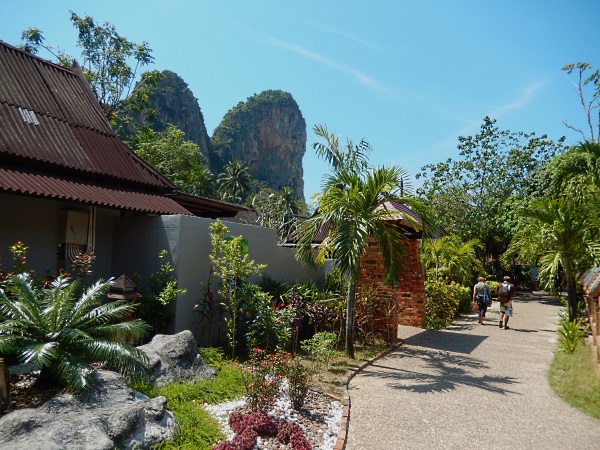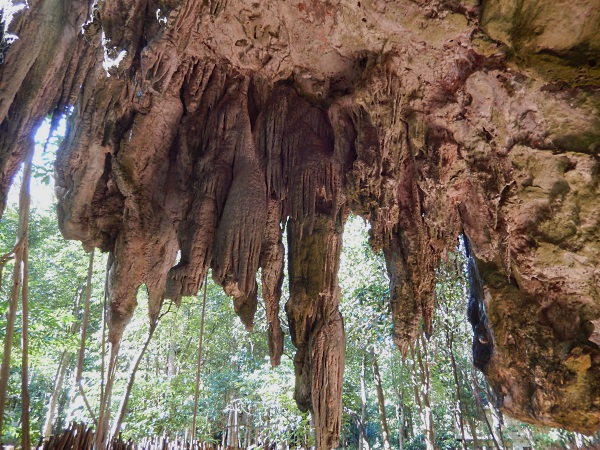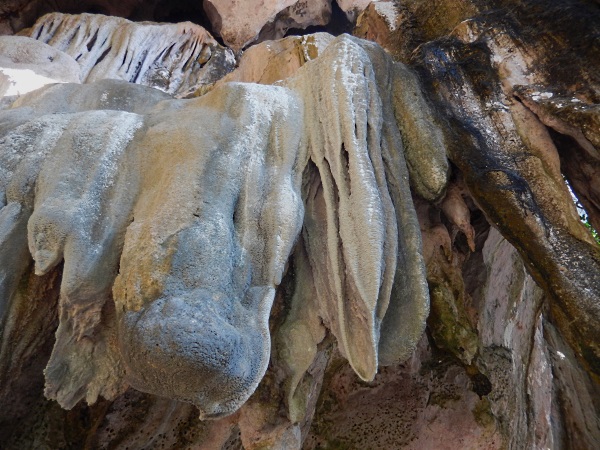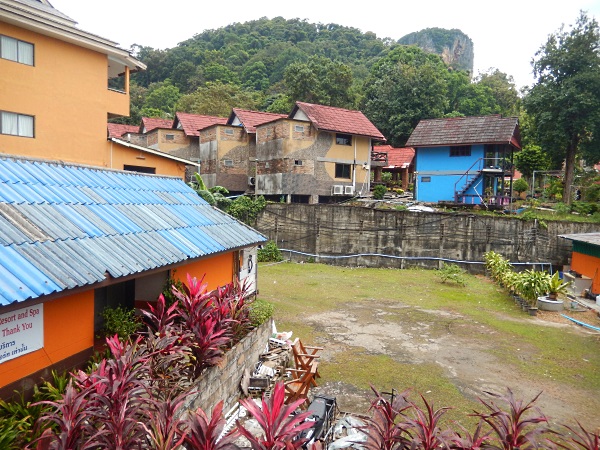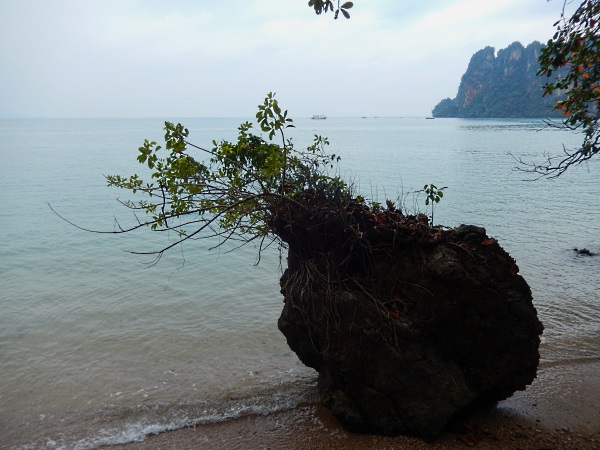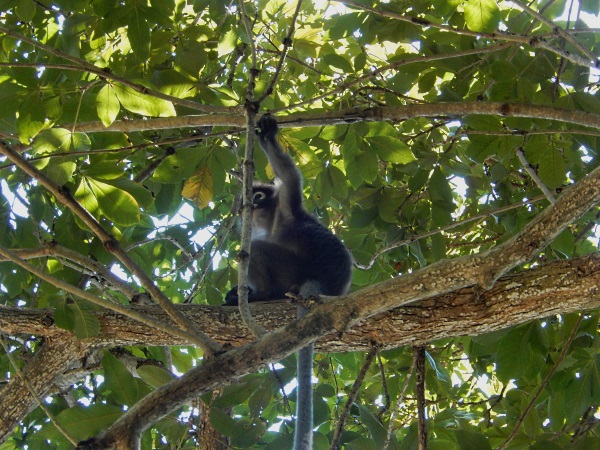 On the way to the cave area there are plenty of monkeys. Two sorts – this one on top has white spectacles -ᅡᅠ a good monkey, not aggressive, ephemeral. The Makaka monkey are aggressive, they grab food from unsuspecting ladies walking by and eating or carrying some lunch, kind of scary: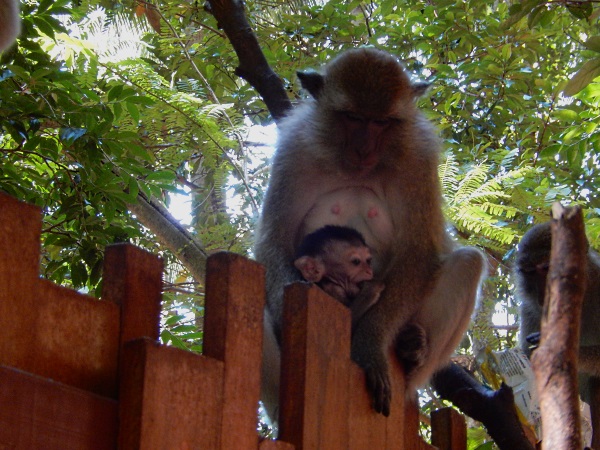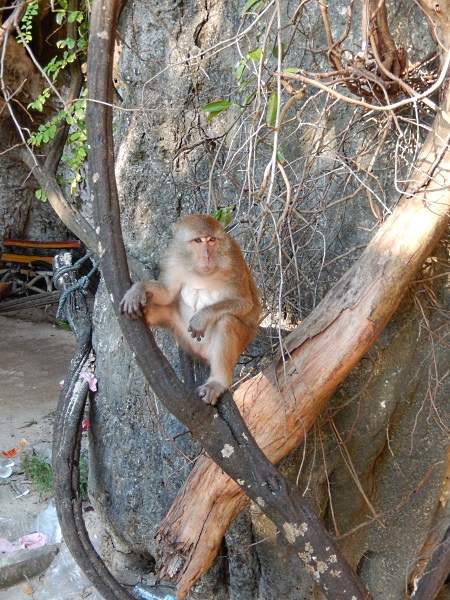 To swim under stalactites -ᅡᅠ quite a thrill, what if one of then dis attaches? There were also some stalagmites, maybe they inspired to bring so many fallos to the two main caves and arrange them into little temples: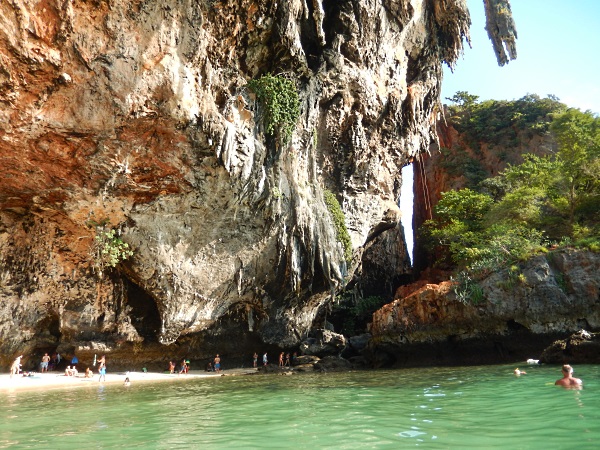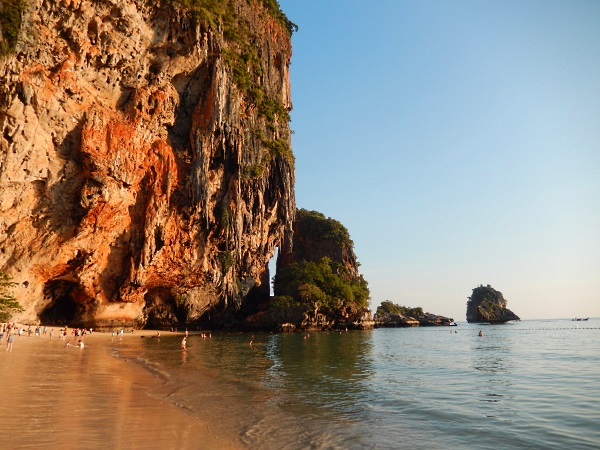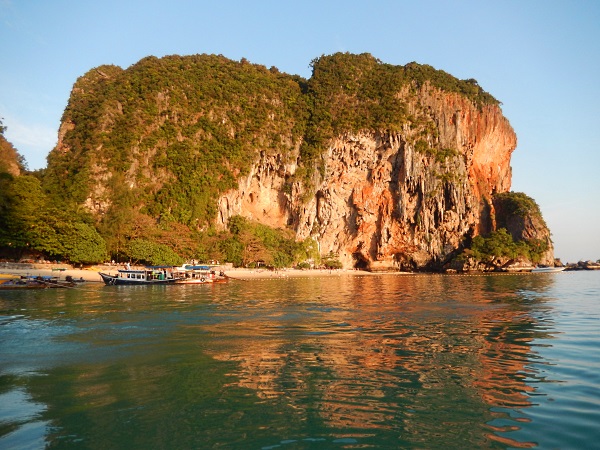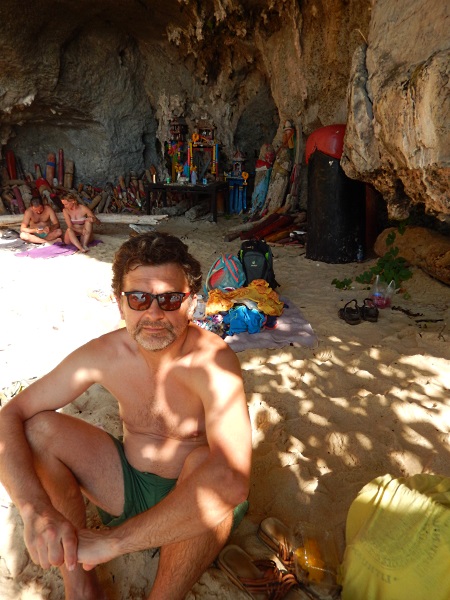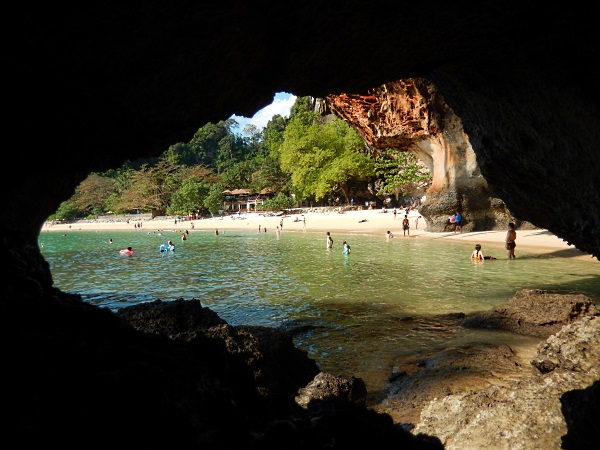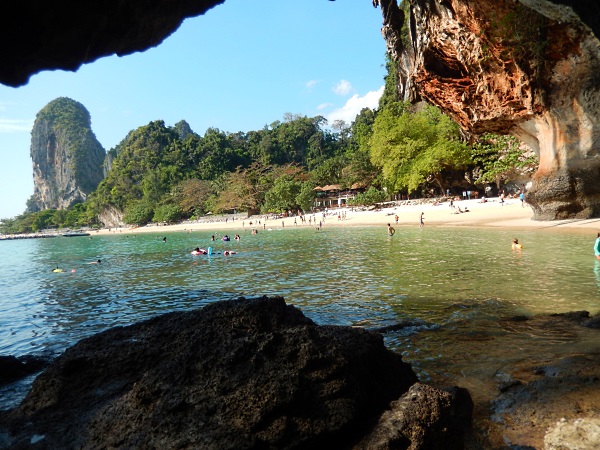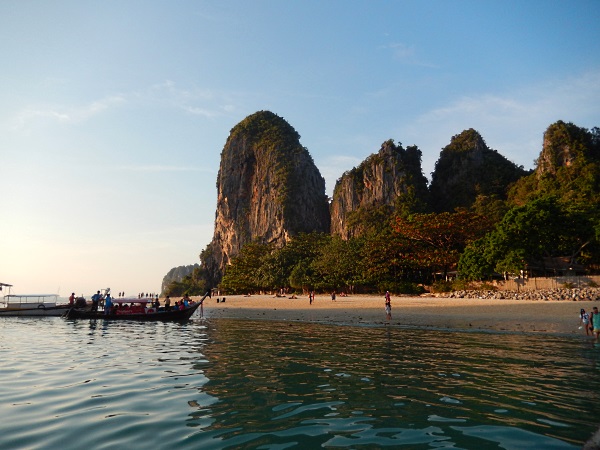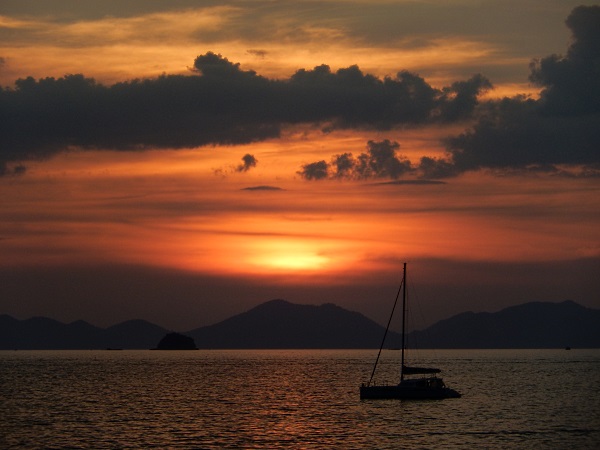 We tried to see all sunsetsᅡᅠ – why not, I am used to going to lead the sun since my childhood – while in our resorts by the Baltic sea it was a ritual. Here are some views of Ao Nang town, main street and its beach – in the evenings the tide used to go down or far away and leave the beach wet and wide: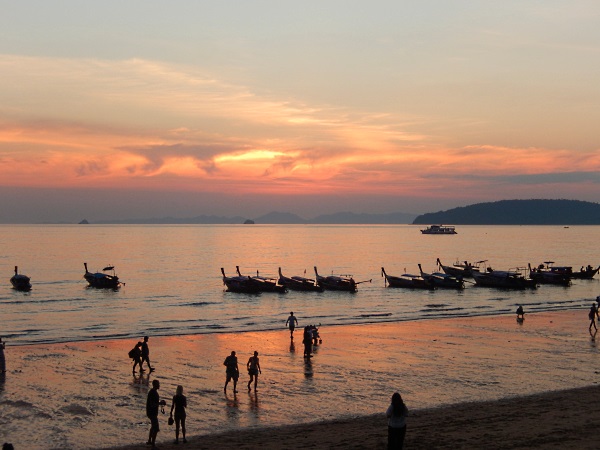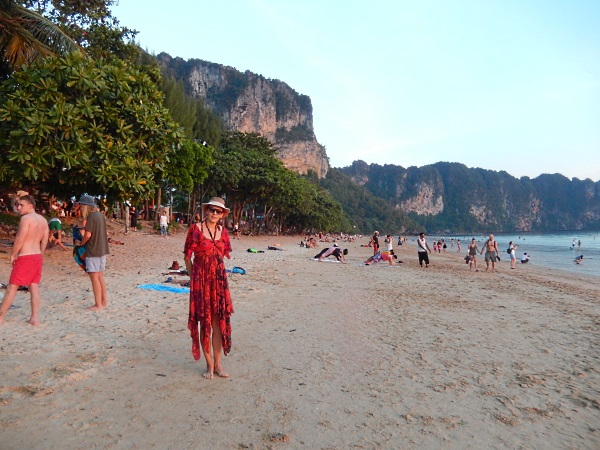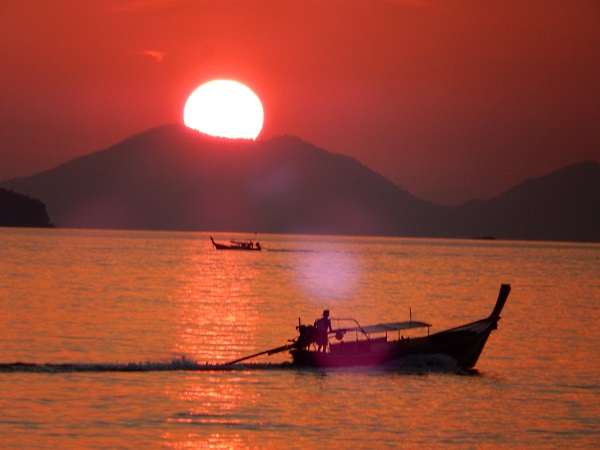 I loved those boy-girls, loved them. They are so feminine and pleasant and soft and kind…Hey, who of us looks less like a princess? :-). They have a show in town and each eve stand in groups in the street inviting people to their show. But Andrei became very shy and couldn't take more pics…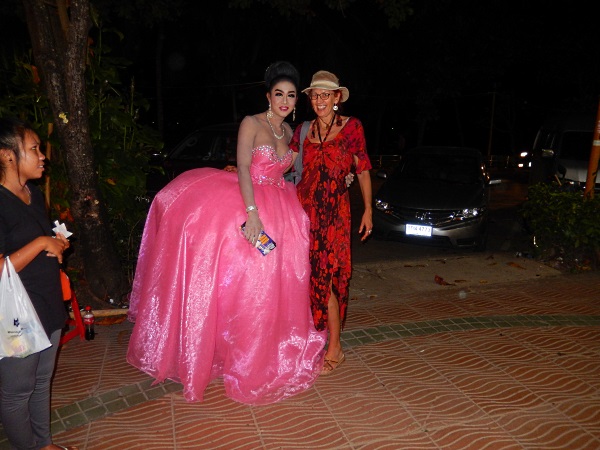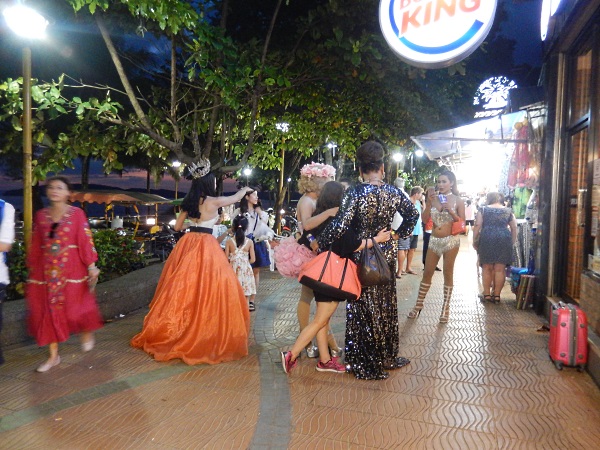 Here we happened to see a Thai weddingᅡᅠ at a precise moment when the bride was telling her groom a whole speech! A teary speech.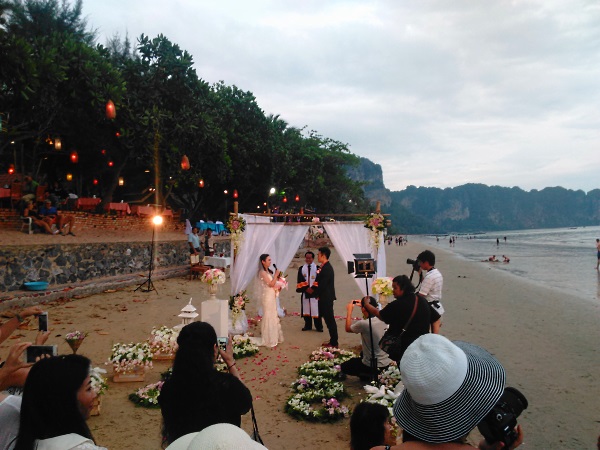 The South of Thailand has a substantial Muslim population, therefore Mosques are noticeable: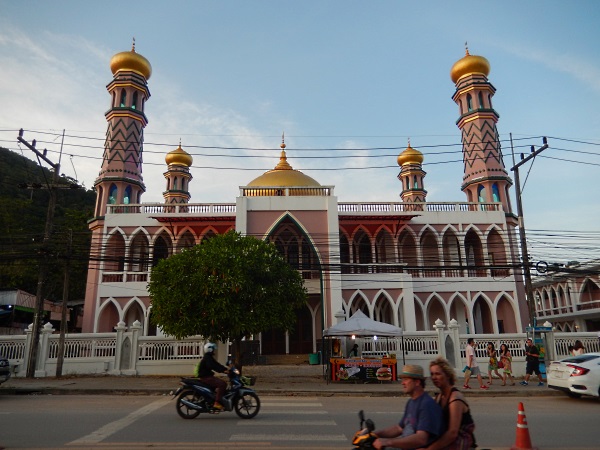 Who said that Thai people have no sense of humor?: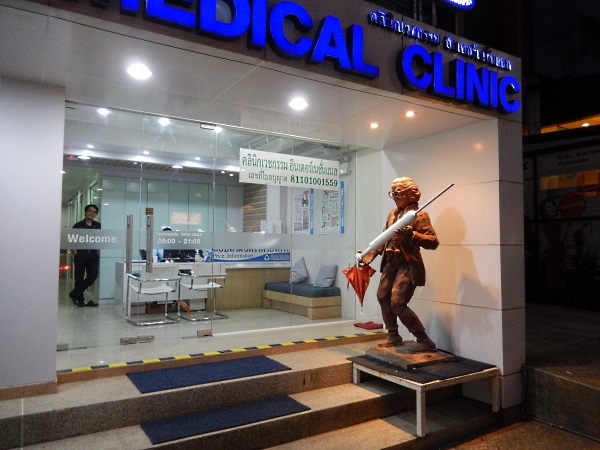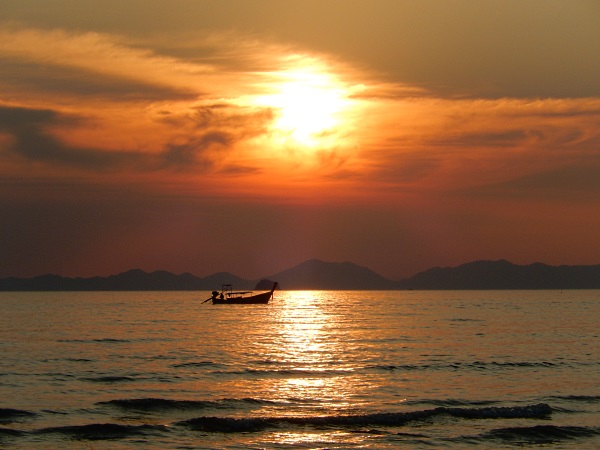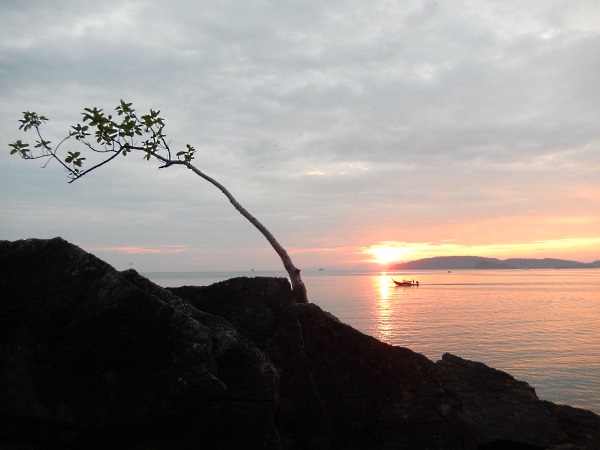 One of the days we bought a trip to Hong Island, that will be described next.