On the way to Lisbon we turned to the side from Rt. N3 and walked some in a cute town of Alenquer – it is by a small river, there is a working monastery on a mountain and a cemetery by its side, there was a wedding going on in the chapel and on the whole – the town was nice for walking in solitude: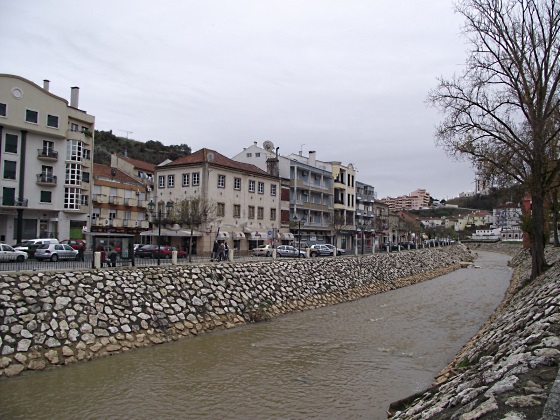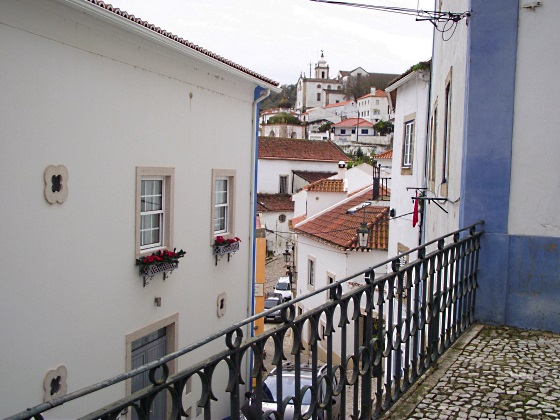 Those are real flowers blooming in December by a chapel: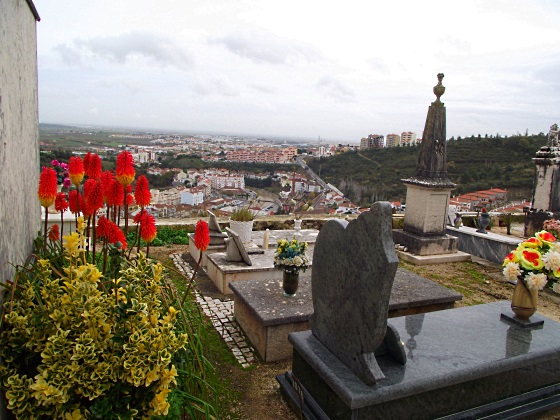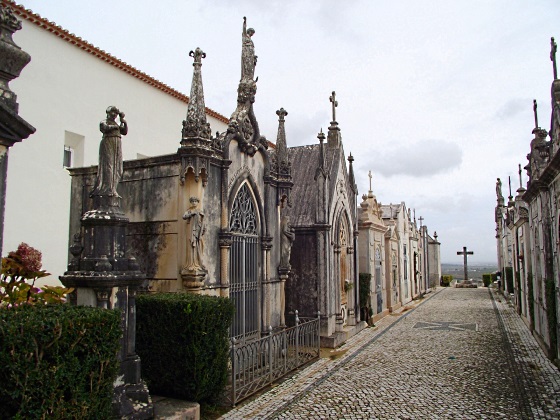 What a crop of oranges!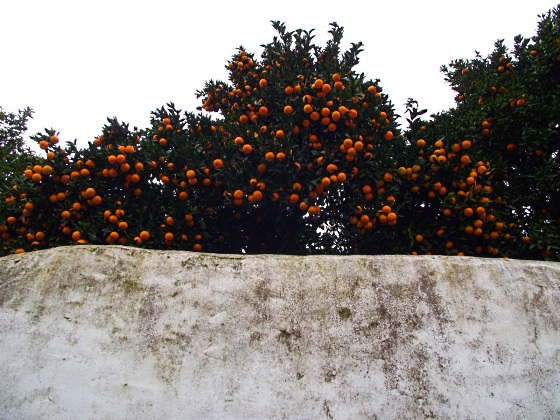 And then it was Lisbon. The first might we slept in Belem – because there are some museums on that end of the city and it was worth visiting St.Jerome's monastery: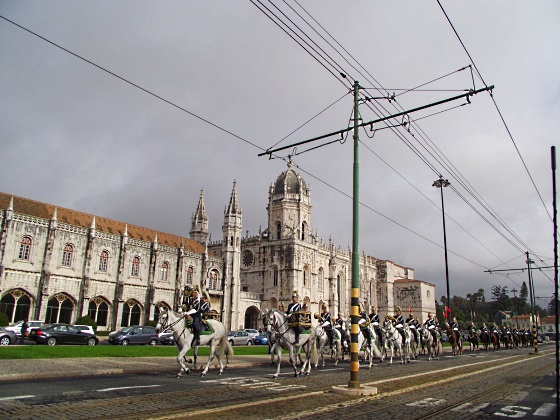 There was an extensive strike going on close to the monastery by the president's house and a parade on this main street, go and guess…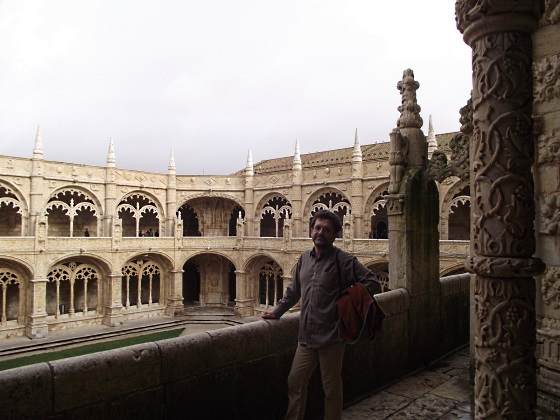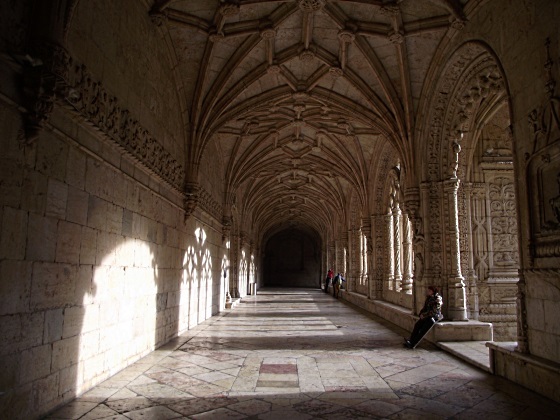 This is the view from our window in Belem: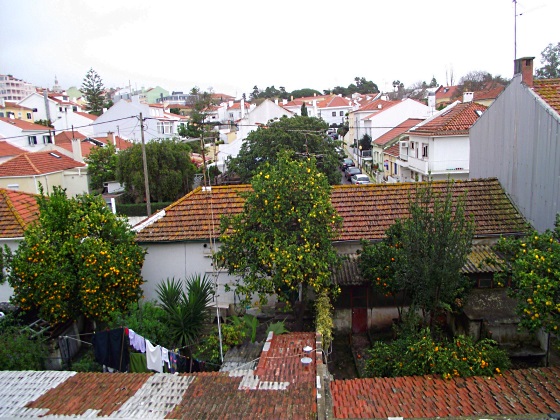 We tried to visit the palace of Queluz – it is very close to Belem by car, but ran out of time. just saw the gardens and the buildings from in front (reminds palaces in St. Petersburg in Russia):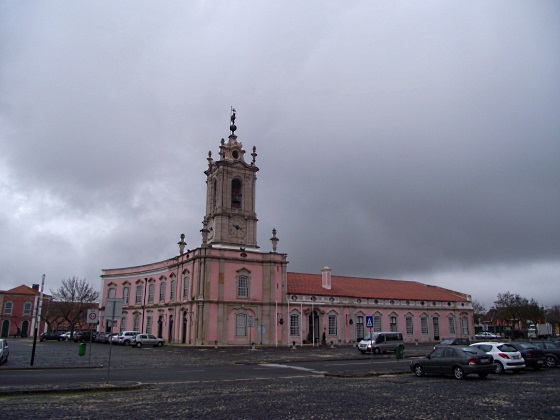 In Belem across the street from the monastery there are huge modern buildings, with lots of space that seemed to me useless, that seemed the European money "laundered". Just empty halls and a modern art museum. also useless. The only interesting spots seemed those "Japanese" gardens and the Christmas tree made from recycled plastic bottles: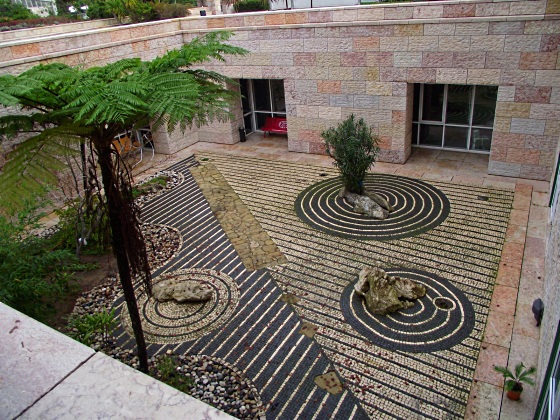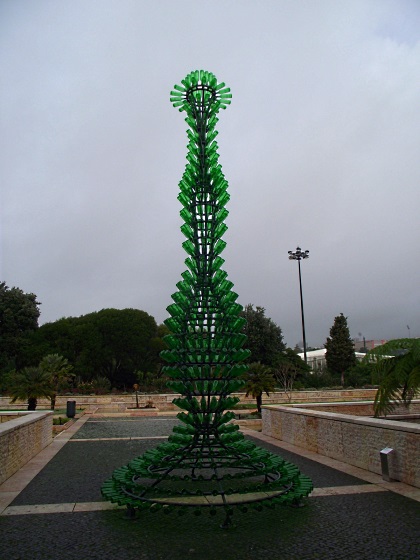 The next day we found a hotel in the very very center of the city and would highly recommend it, called Albergaria Insulana. It is a small hotel sharing the building with some other businesses, but rooms and breakfast there were really good, and the location was especially good! So we returned the car and spent a day in Lisbon, walking different directions and admiring its different districts Baixa, Bairo Alto, Estrela, Alfama. THis is the elevator that lifts you to the upper part of the city: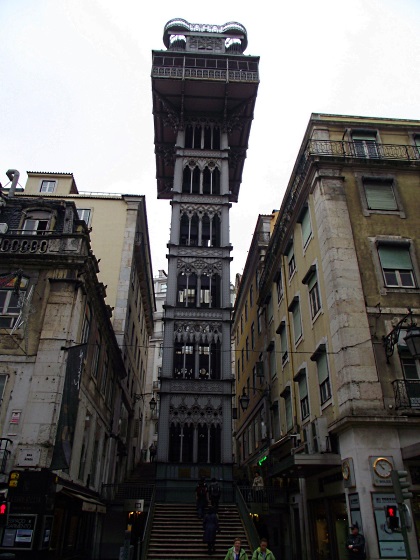 Here is a different house in Alfama, now a museum: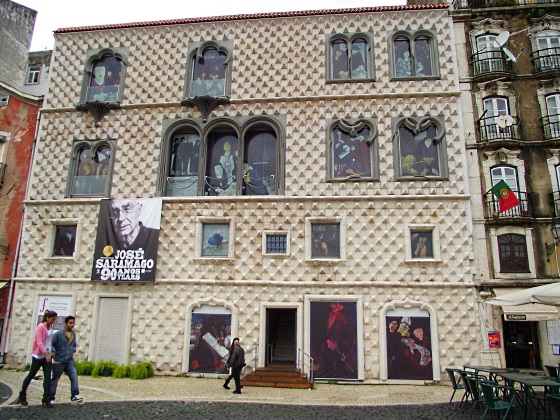 A church in Alfama that got the only rays of sun we saw that day: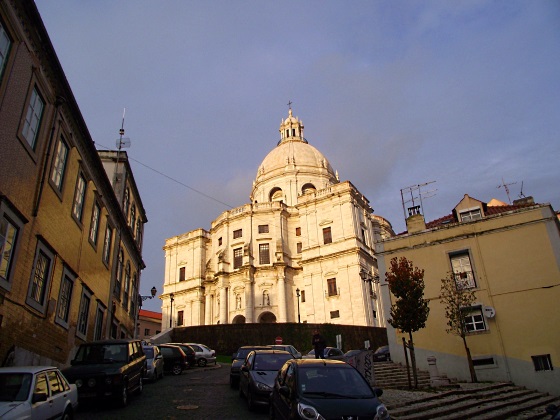 Alfama left me the best impression though it is considered a poor area. But the walks were the best. The narrow streets are cute, you always see the water -the sea or the wide river delta, lots of churches, restaurants and we even listened to Fado music there. Wonderful! It is a pity it was our last eve, we would have gone to listen more.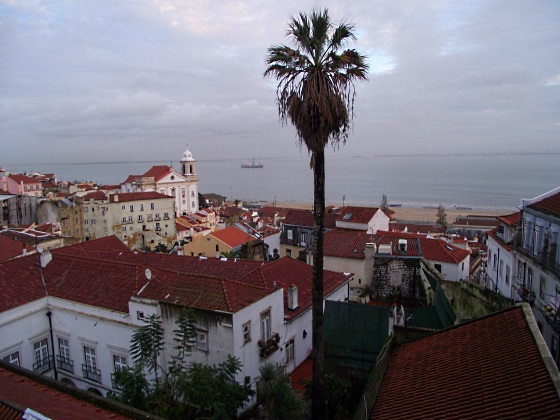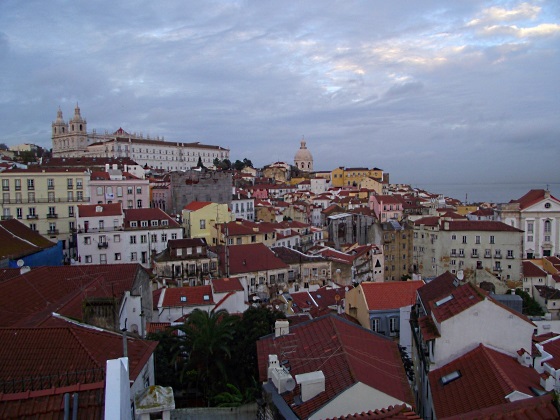 I also have to admit that it was raining a lot while we were in Lisbon and that didn't add much charm to it. There are usually artists in the main street, of whom we saw someone evening. which was still bearable, but the next eve – poor guys, they prepared to perform and had to rush to gather their stuff and run away – the rain was non stop. But at least we saw some Christmas lights: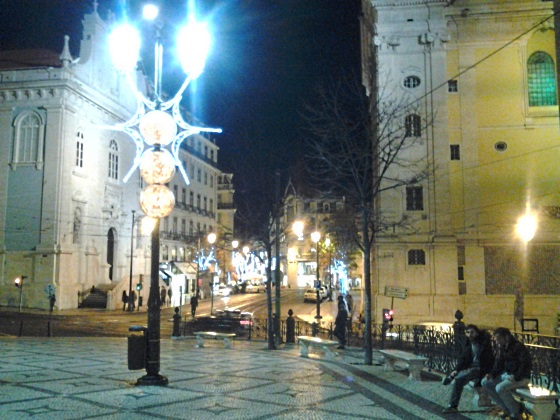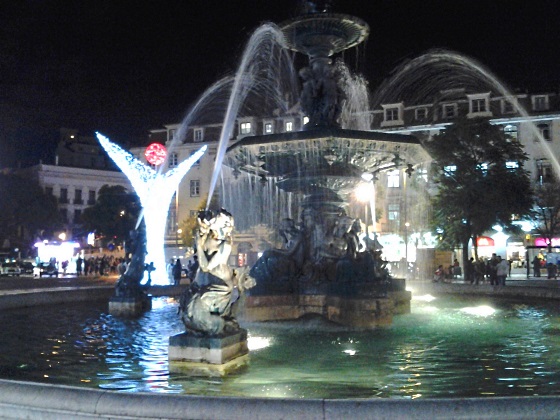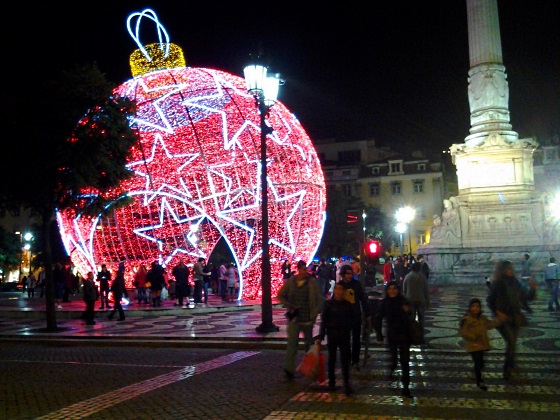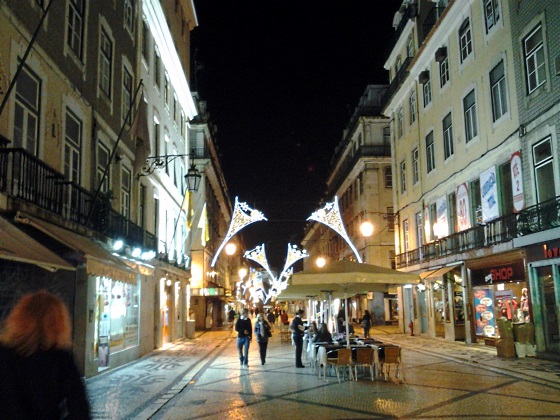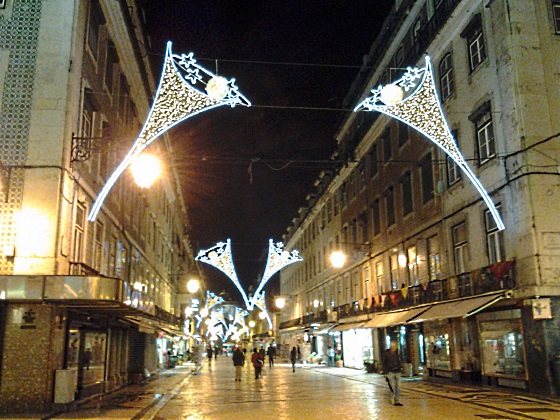 Here is the famous Brasiliere – the cafeteria, beloved by Lisbon's intellectuals, in Baixa: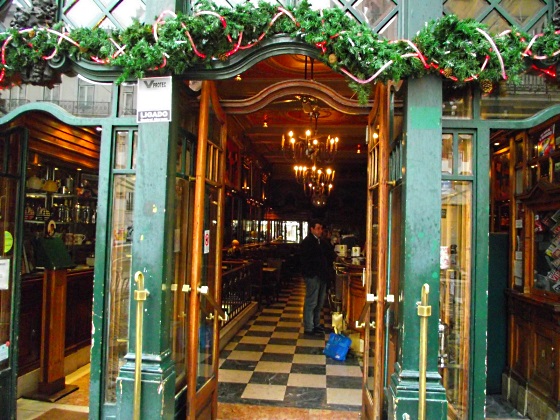 Before we returned the car -we used it to get to some museums that are not in the very center. One of them was Museum Arte Antigua – very worth visiting, lots of good art, Diurer, Bosch, Bregel including. Here is two pieces of H.Bosch's "Hell" – the whole triptych is too big to be photographed: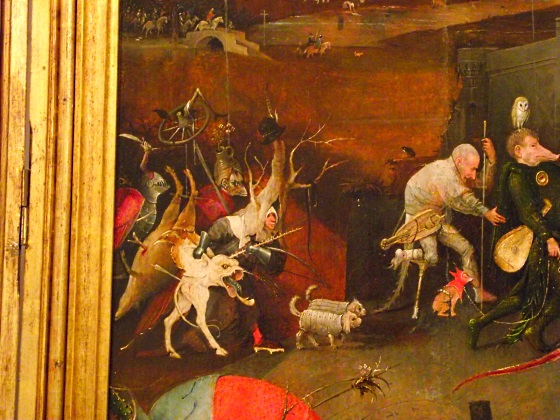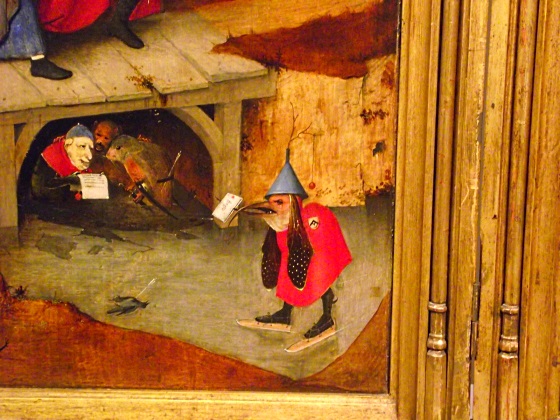 This museum was not hard to find and drive out of the are, for it is close to the river. But the Museum of Gulbenkian…it is a collection of modern art.,a very good one, collected with good taste and displayed well, with walls even painted in different colors, very attractive! Why I said "but… ' because to find the way back from there to the center – it was painful. We missed a turn to some main street and that was it – drove for an hour in steep little streets with high rising apartment buildings and they all looked the same and it seemed there was no way out. Until some kind guy stopped by me analyzing the map on a corner and led us out of this maze. So here are some pictures from Gulbenkian and some jewelry and sculptures done by Lalique -the outstanding French juveller: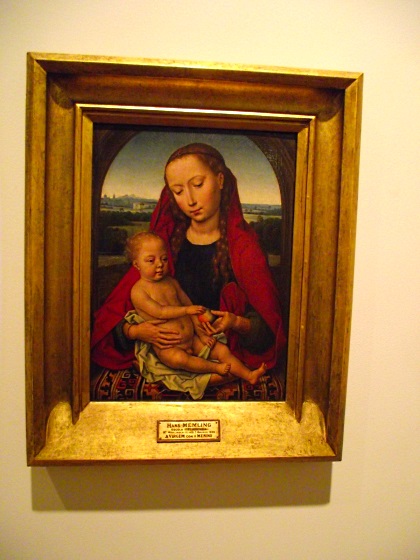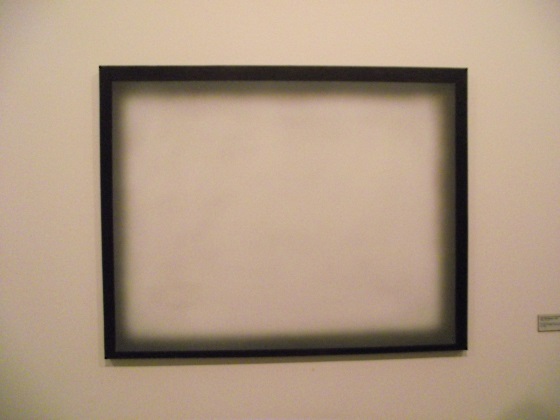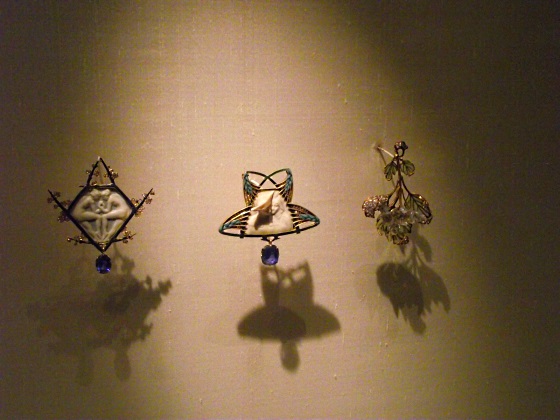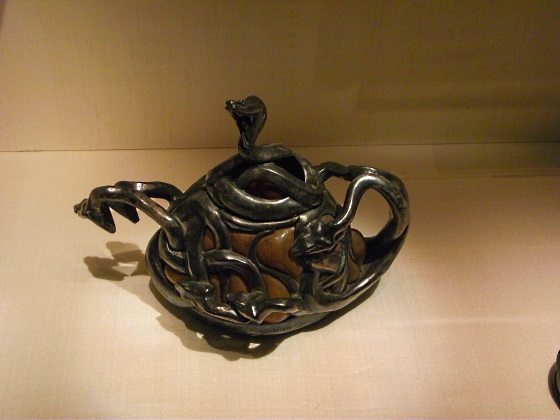 I'll finish Lisbon's description with a view from one of it's parks and a typical inhabitant of those parks: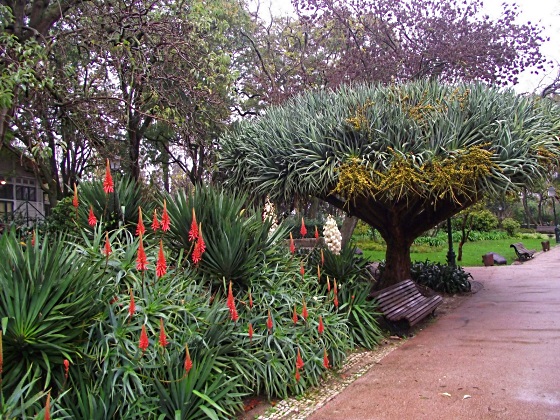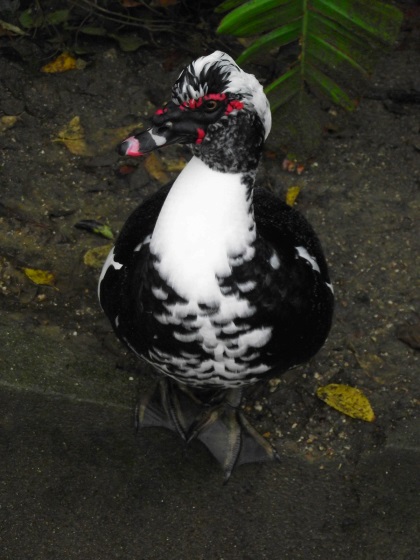 We left rainy Portugal but still 17C warm to the super cold Lithuanian winter – it was minus 12C and felt very very cold. Those were nice murals on the walls of metro station leading to the airport: