We rented a small car at Sixt by Ciampino, it was only 119 e for 8 days – a good price. It is not hard to drive in Italy if it is not in Rome. In Rome traffic is very intensive, the streets are complicated, some with trams, and not surprisingly there a traffic jams. But Ciampino airport is by a highway and in the middle of the day it was a good drive out of the metropolitan area. 40 km north we reached a town Monterosi, and from there turned towards a lake on a small road. The countryside was beautiful, the warm and peaceful day reflected on the lake: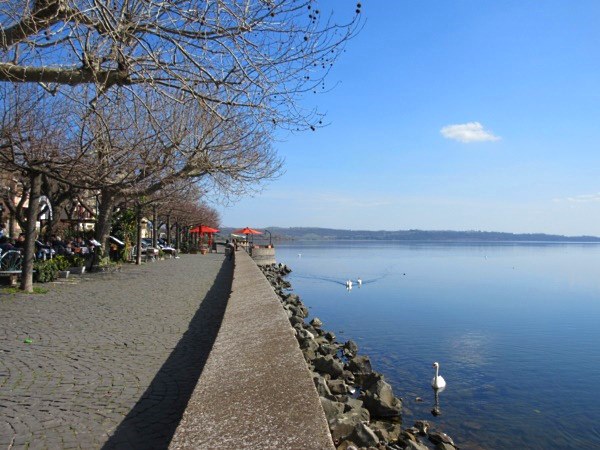 The town by the lake is calledᅡᅠ Trevignano Romano, is very picturesque and is loved by Romans for getaways: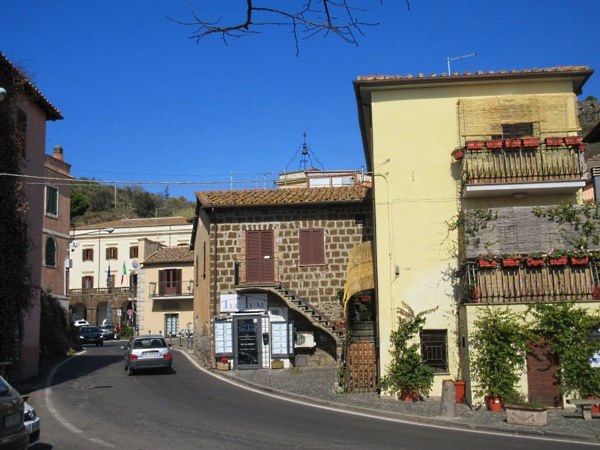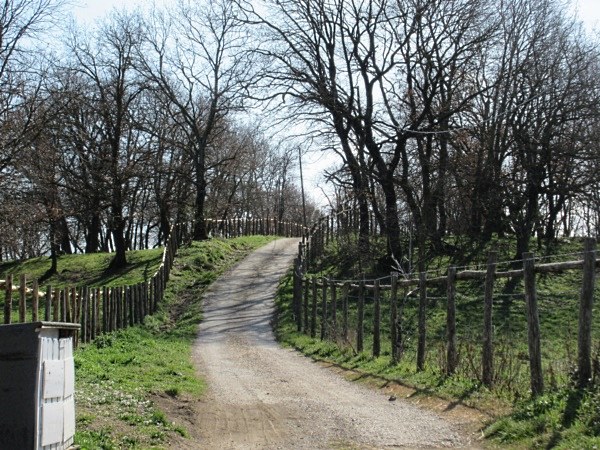 Fancy chimneys: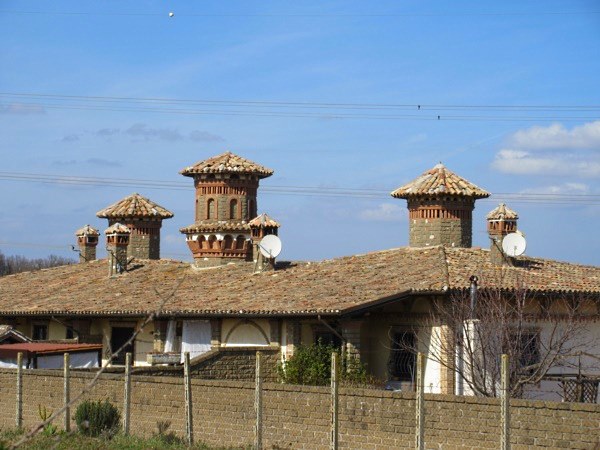 There were several hill towns on our way, but we stopped only in one -Montefiascone. There we climbed the hill in the center, admired the cathedral and enjoyed the swings on top of the hill in the park with the far away views!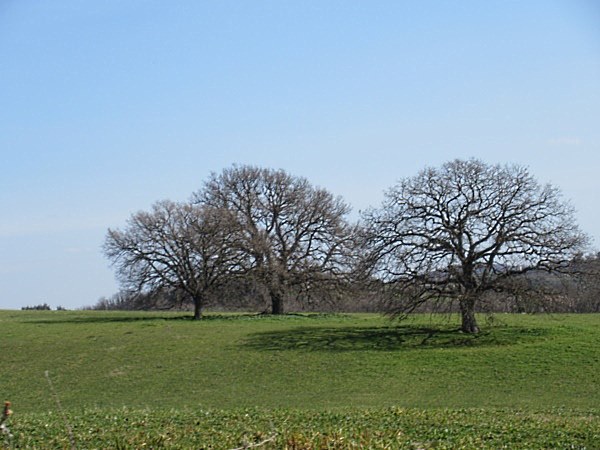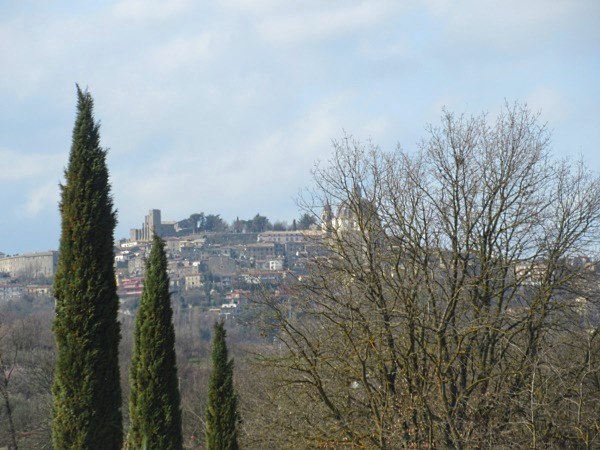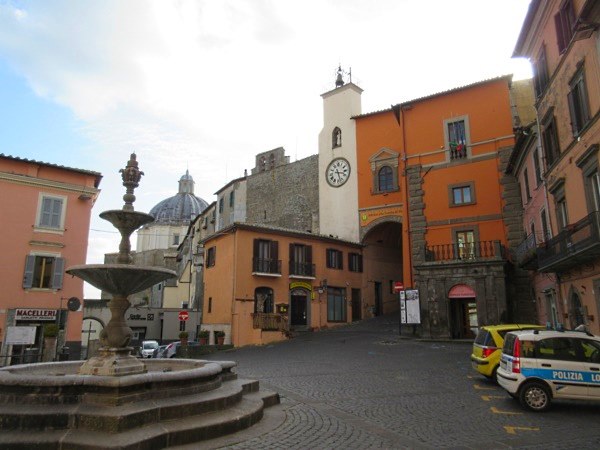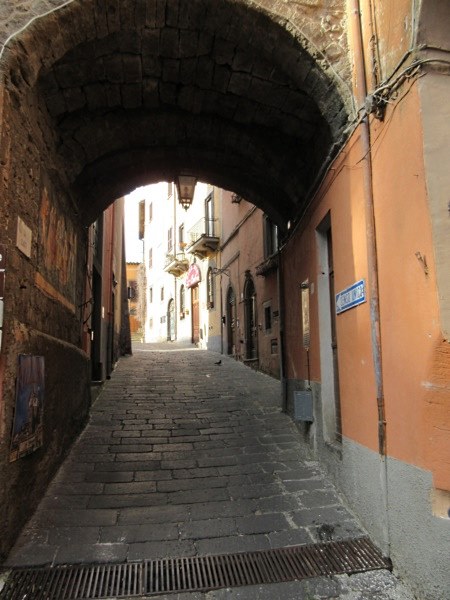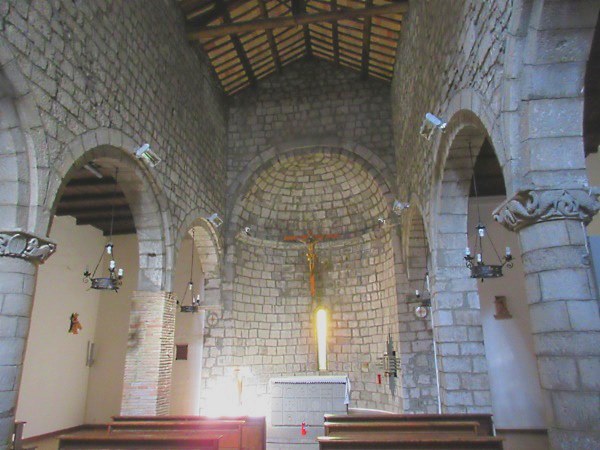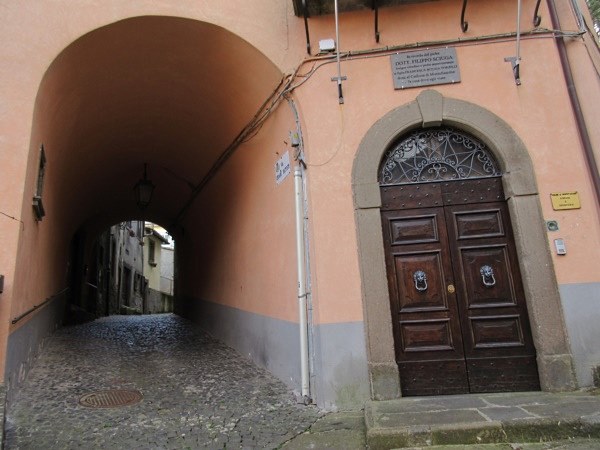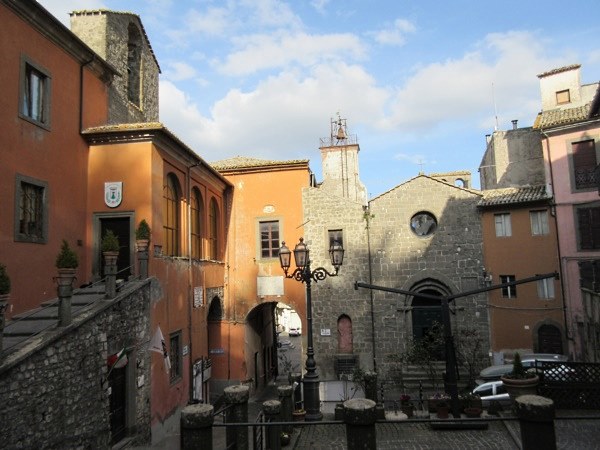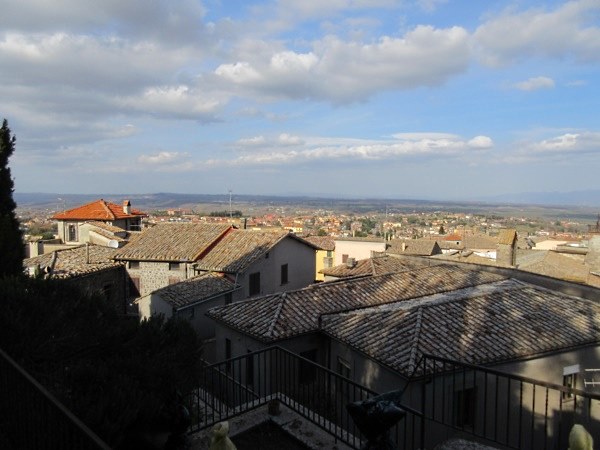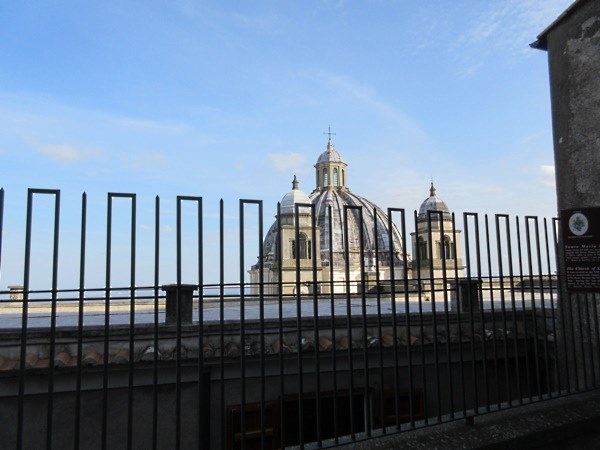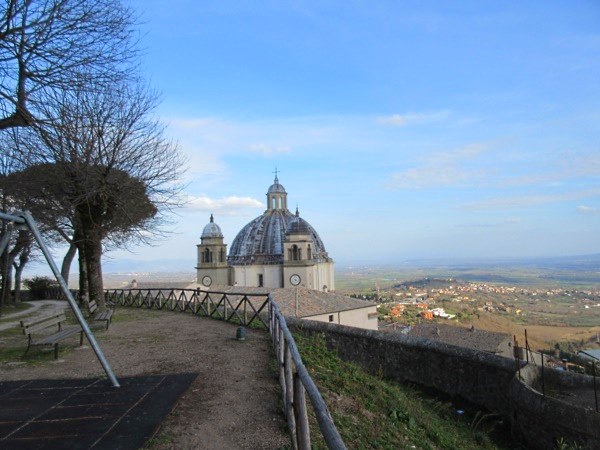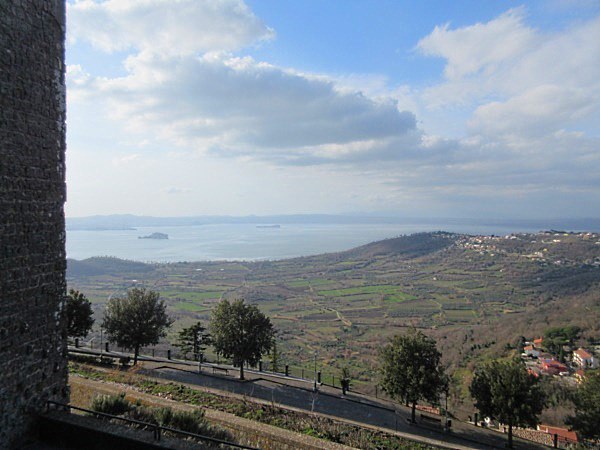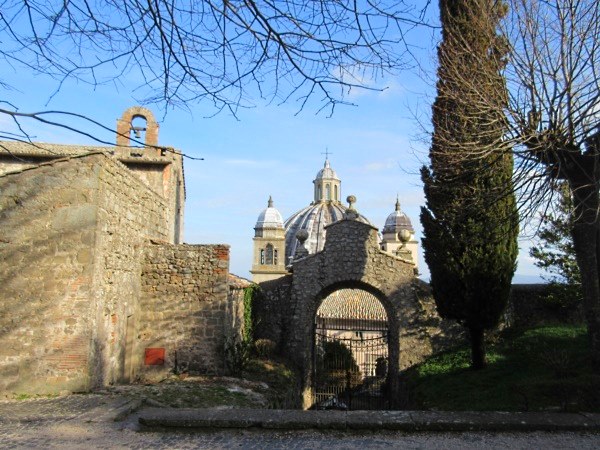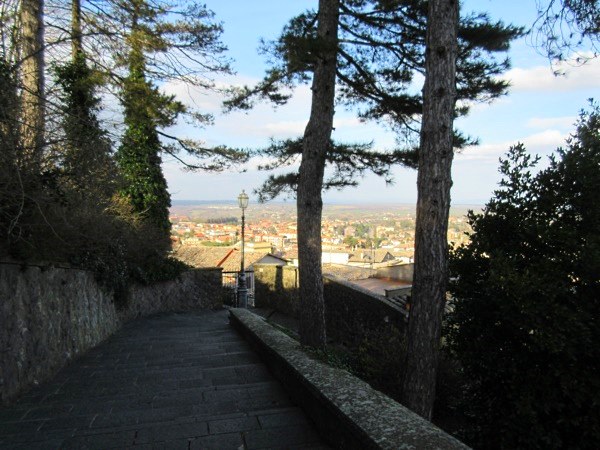 The cathedral is build on the side of the hill leaving the top for the park. But the interesting part of it wasᅡᅠ that it was of octagon shape, very unusual. The other interesting feature-ᅡᅠ it was built on an old Roman temple, turned into a church – mausoleum for St. Lucia. Her body is in the center of the octagon, mummified, I guess, in a fancy glass coffin. It is evidently an example of one of those strange Italian fascinations with mummies and reliquaries: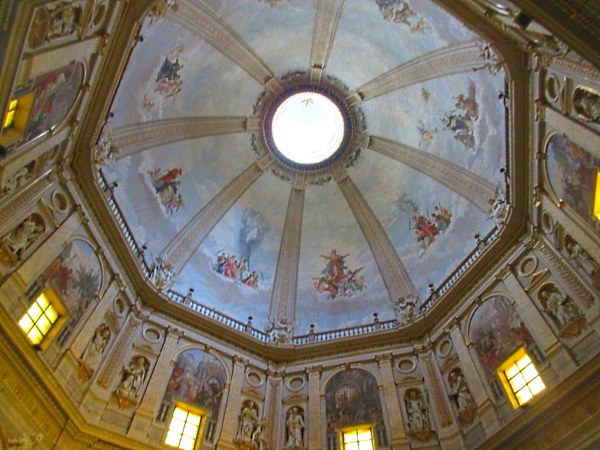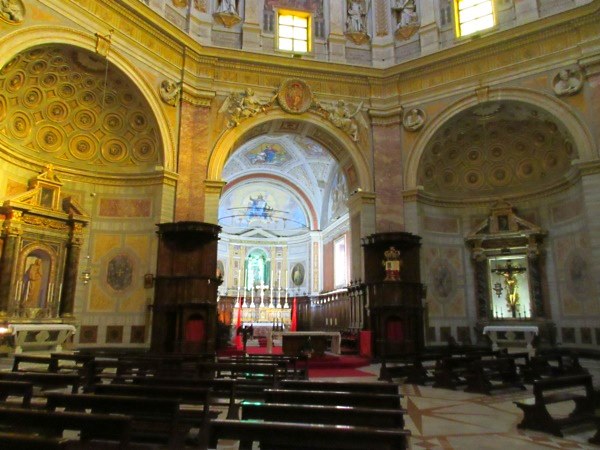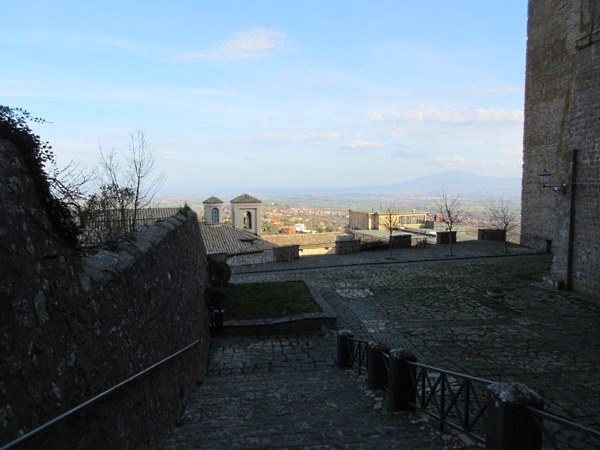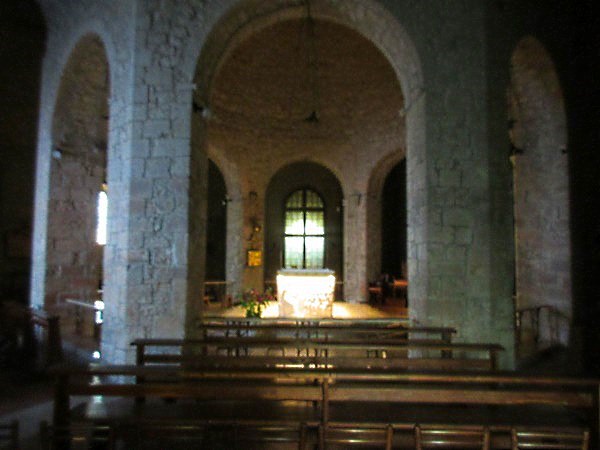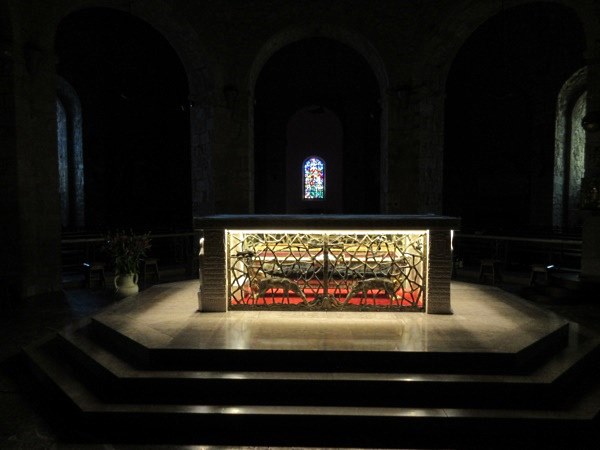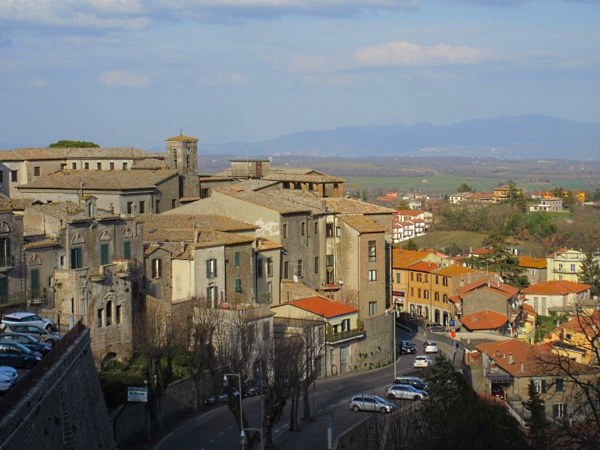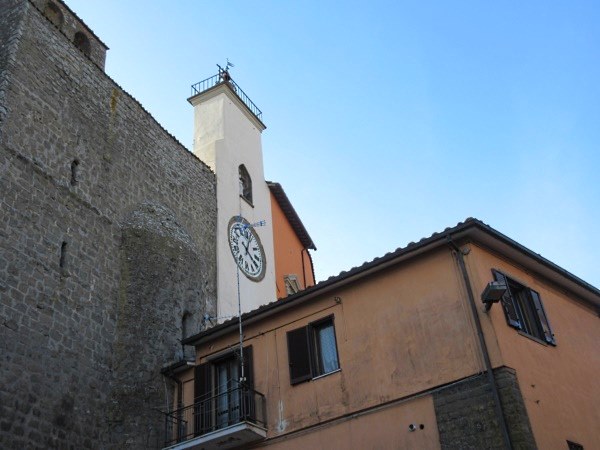 We reached Pitigliano at dusk. Made total of 185 km, not so many but we got tired. This was the most exotic stay of our trip. It is called Grotto on Booking.com. In the very center there used to be a place to house horses. the new owner Anna turned it into a very cozy apartment built literally in a steep vertical rock! With modern amenities, kitchen and all a person needs. There were windows towards the valley of a stream very very low down. Luckily – we didn't need to climb up or down to the Grotto because the center of the town was there. Well, we had to go down one flight of stairs only, so here it is: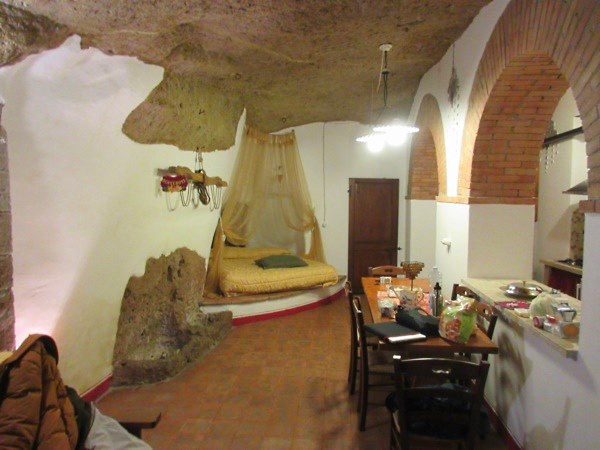 The red doors are ours: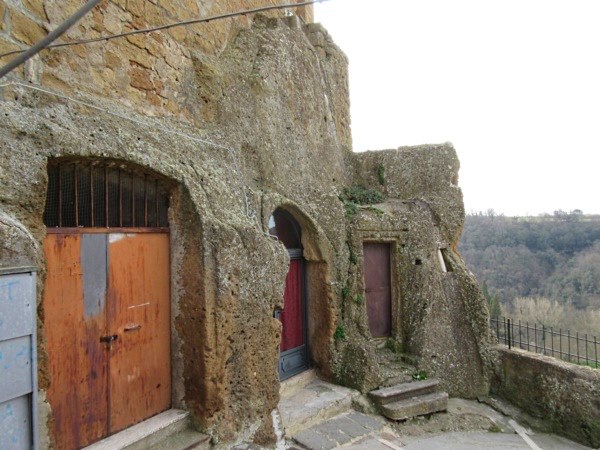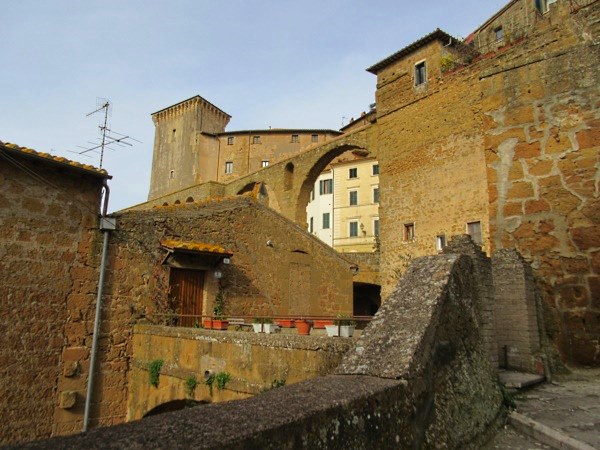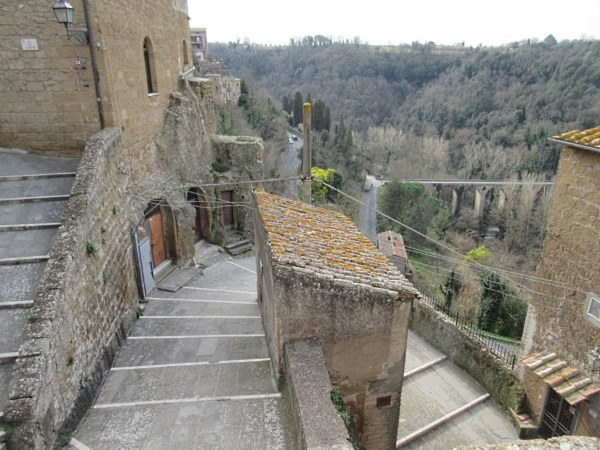 This is the view from our entrance or exit: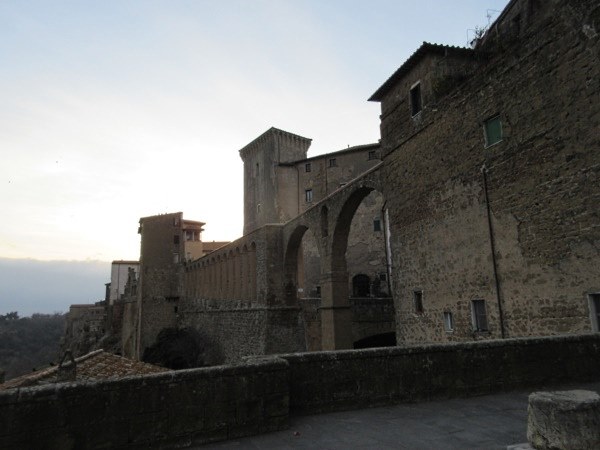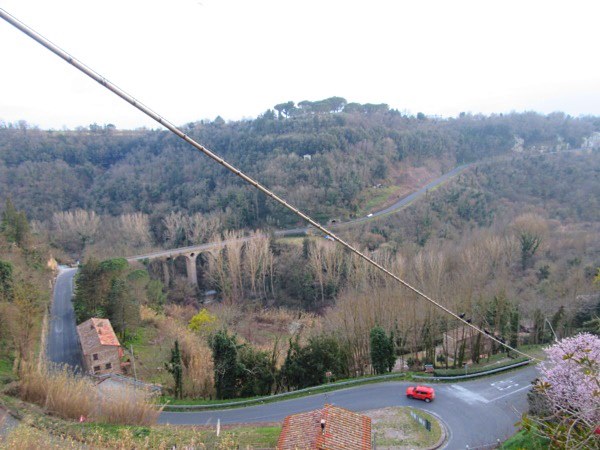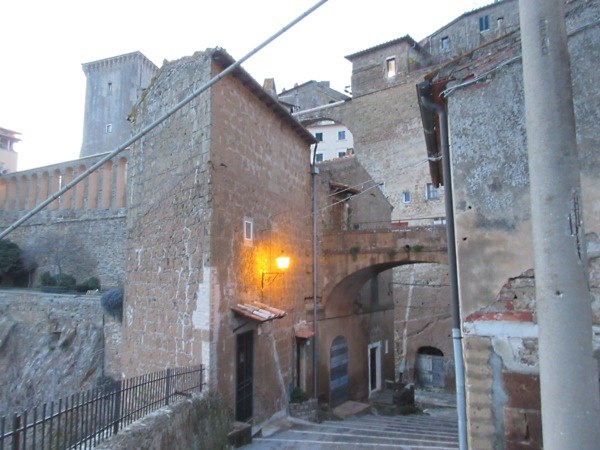 Pitigliano is a town of inner gardens and stairs. I wonder how old people manage to survive: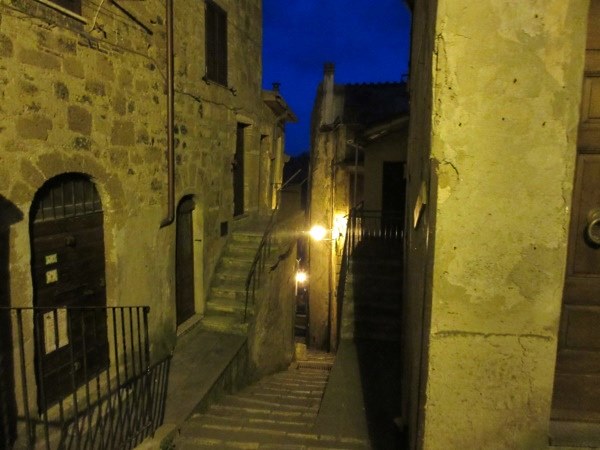 This church was seen also form our doors towards the other side of the deep valley: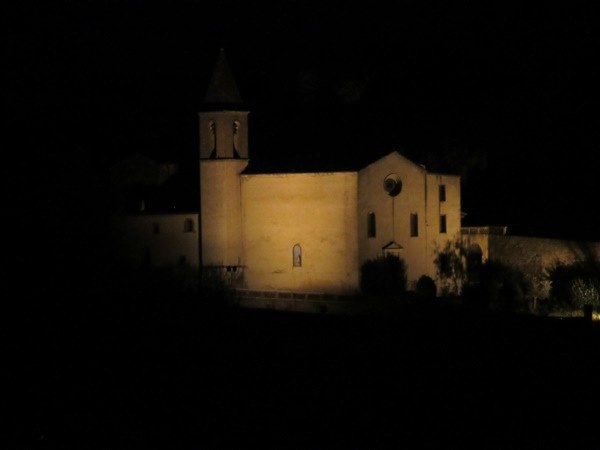 Pitigliano at night: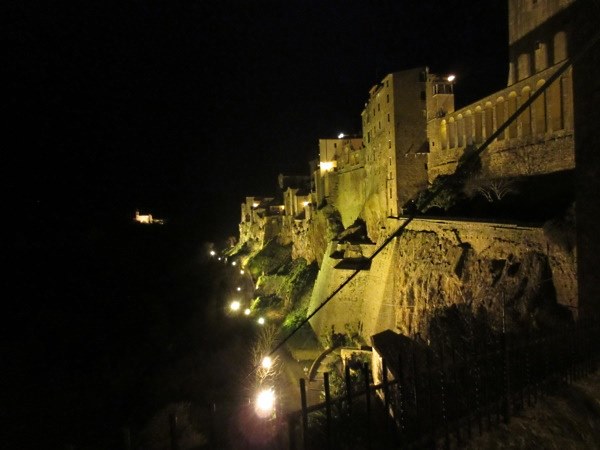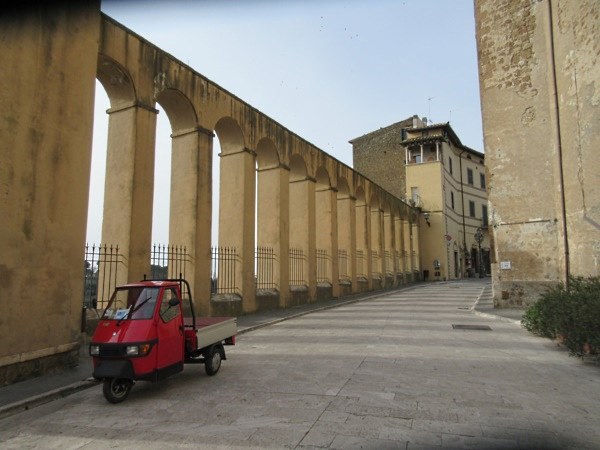 A view from the other end of town: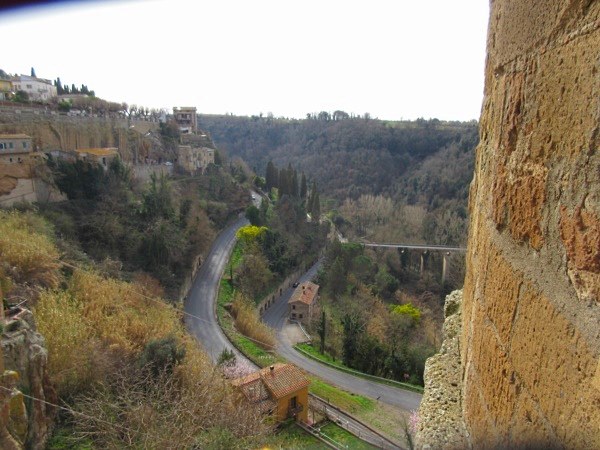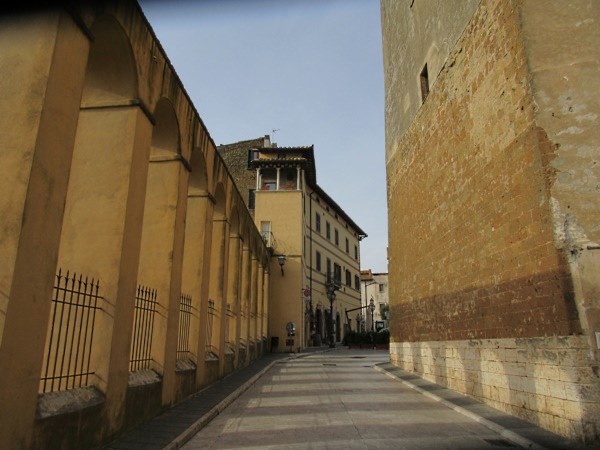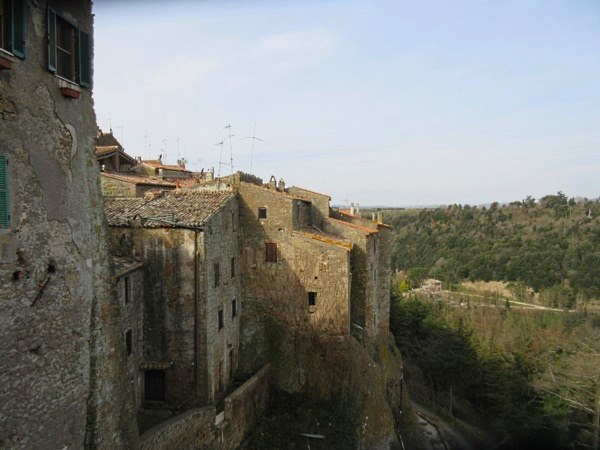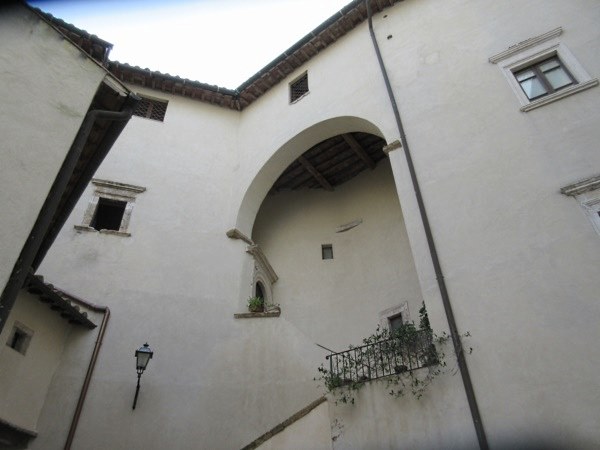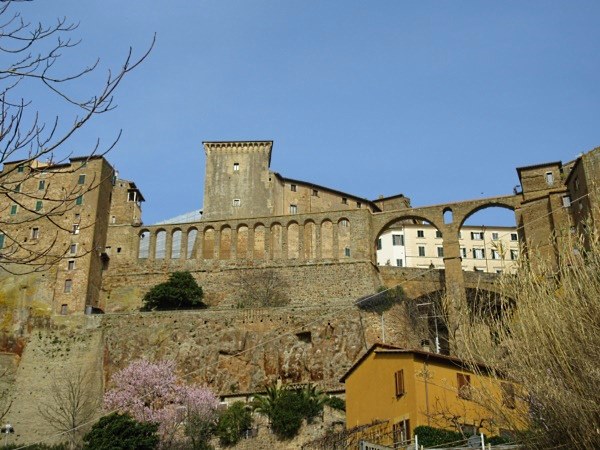 ᅡᅠᅡᅠ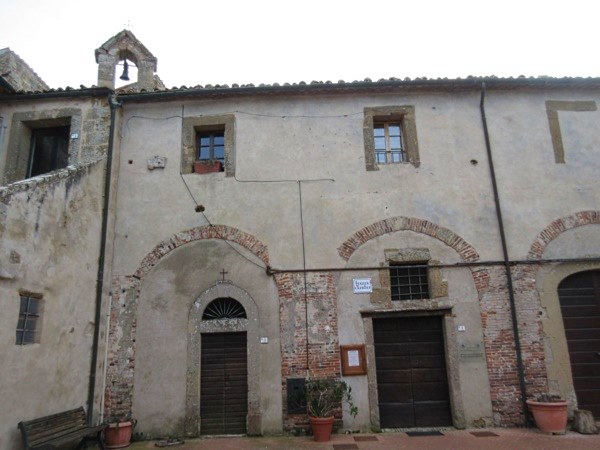 ᅡᅠᅡᅠᅡᅠᅡᅠᅡᅠ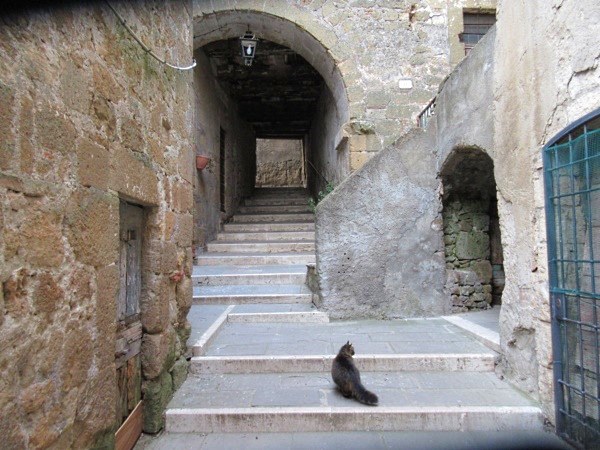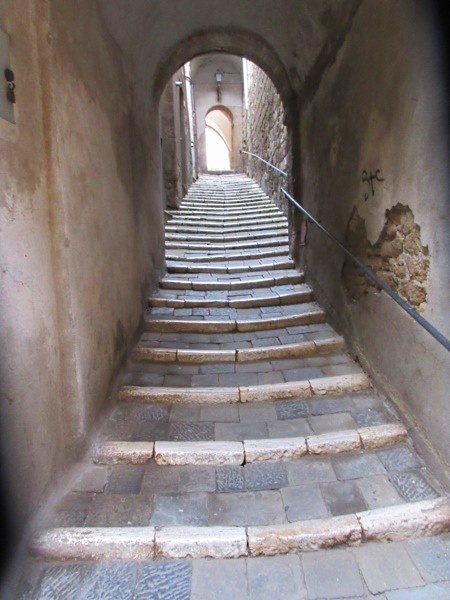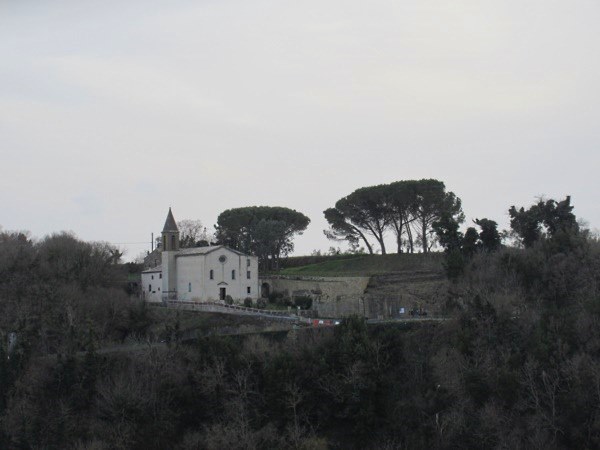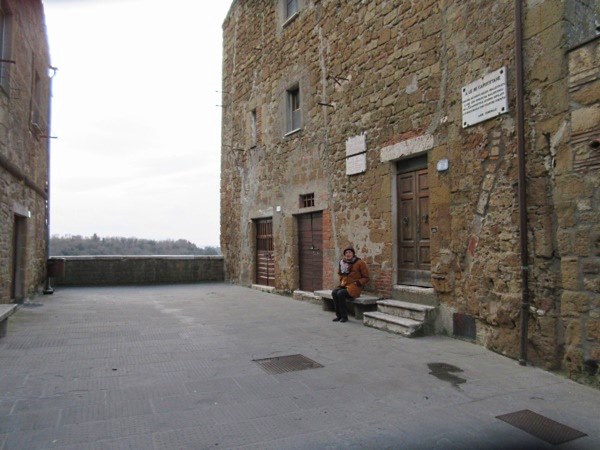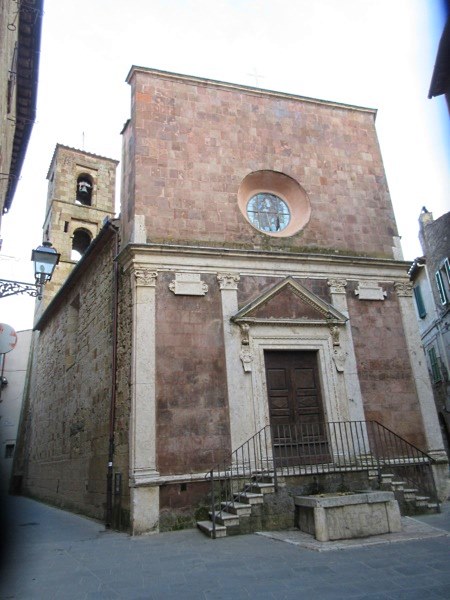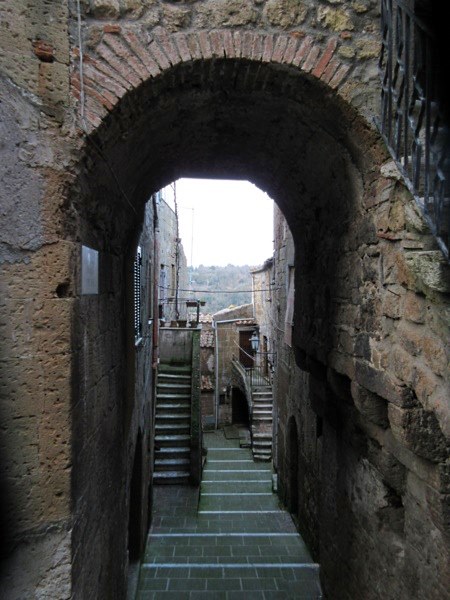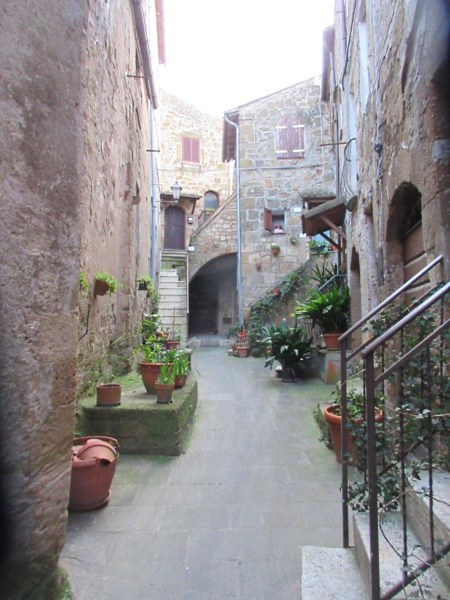 This is the cathedral of Pitigliano: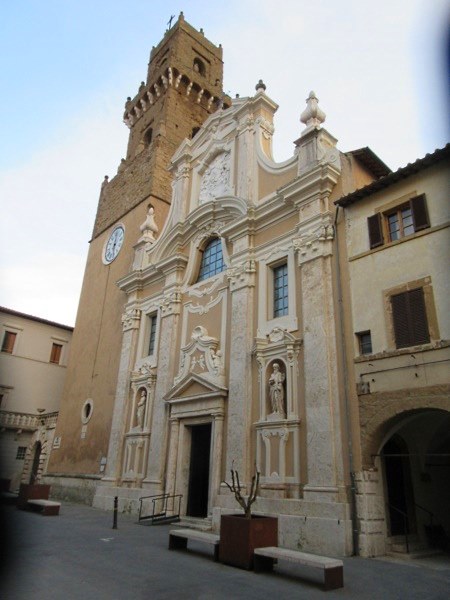 St. Mouse or Rat?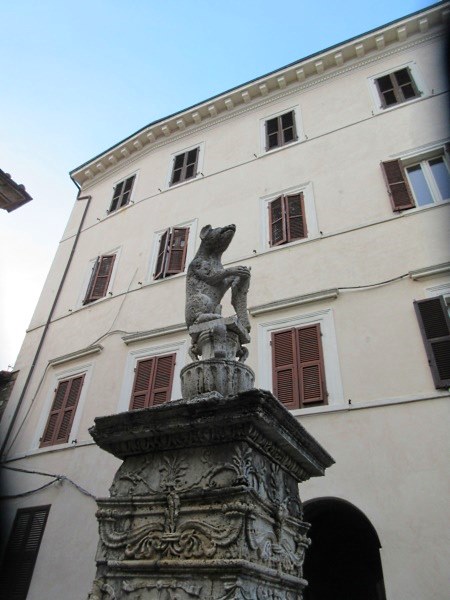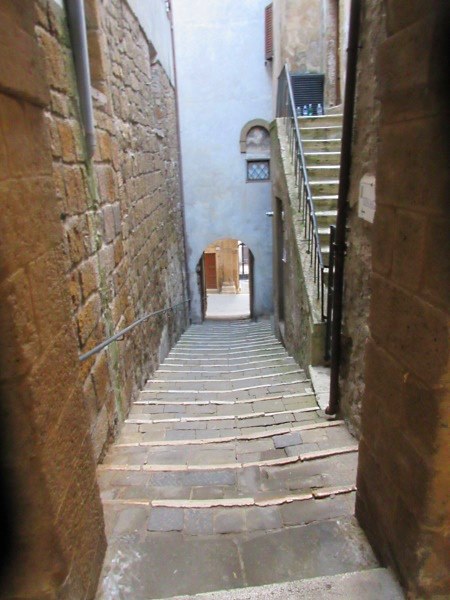 The castle-palace of theᅡᅠ nobleman who ruled the town, it was being restored: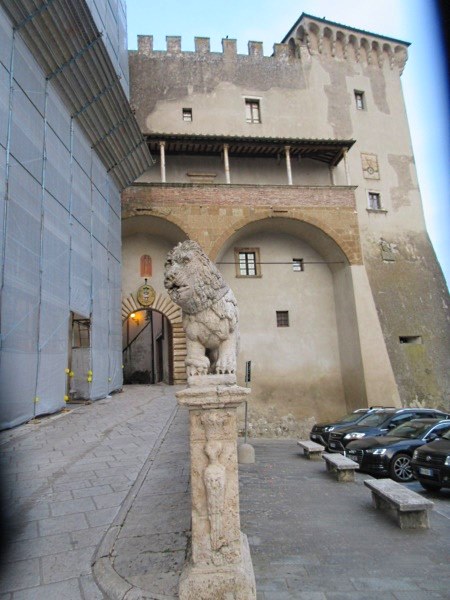 We walked around two mornings and two evenings and the rest of the days we spent driving to some other hill towns and the hot springs.