We went to Portugal in the beginning of December – not the best time to go. But so went the travel plans combined with a trip to Lithuania. However , the weather was not as bad as I expected. Though we got our portion of rain/ At the beginning of the trip the days were sunny, therefore the nights were cool, close to freezing. That would be not so bad. but they are not used to heaters. Their summers are so hot that they must be enjoying the cool. On the other hand – there are almost no travelers. We in the hotels used to be almost or the only ones there. So after two freezing nights in different places we decided to stay at least two nights in one hotel so tat we could leave the heater through the day when we are traveling and come to a warmer room in the evening. That would be my main advice in case you decide to travel in December :-). They also said that closer to Christmas there will be more visitors. Here is the first hostel we stayed in Lisbon after arival, where a beautiful Lithuanian girl is working as a hostess. The world is full of us…: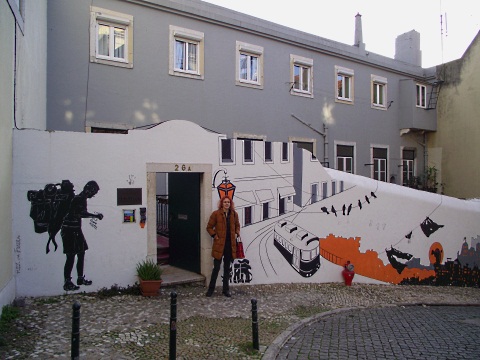 The rooms were good, the hospitality also outstanding -we were met with hot wine, the rooms were private and not bad, except that as we later found to be wherever we stayed – the beds are very hard in Portugal…Hotels or hostels alike…
As we had only 8 days to see as much as we can – we drove out of Lisbon and rushed to see Sintra, only less than an hour away from Lisbon: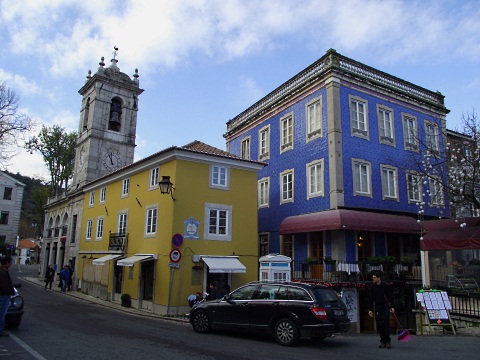 This is the center of Sintra. Across the square the Royal Palace of Sintra is very prominent with its two super large chimneys: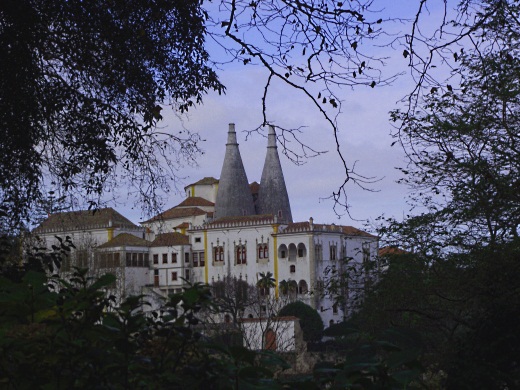 It seemed that Sintra is located by a mountainous park all saturated with different kinds of palaces and promenades: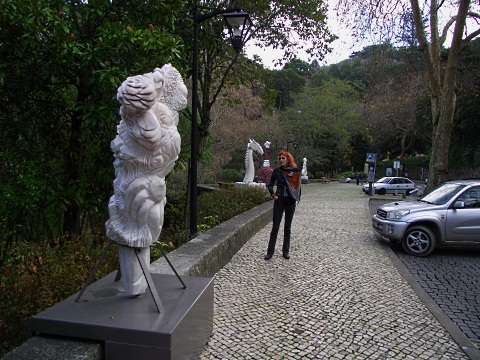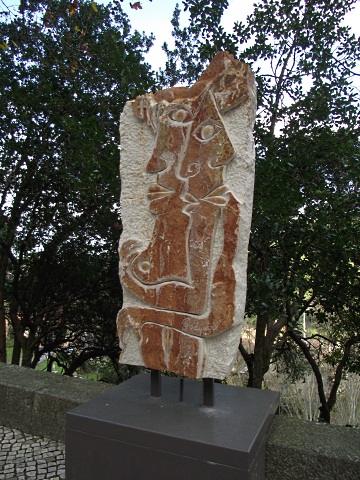 The modern sculptures impressed me most of all…more than palaces. Though we didn't visit them form inside, had not too much time and somehow lost interest. The parks were so luscious green, tall trees, nice paths, beautiful drives in that big "Paisagem Cultural" that we didn't want to loose time while seeing only one of those palaces.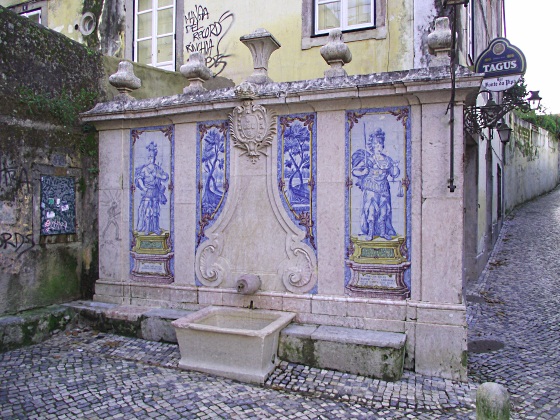 Tiles on the walls, special stone cobbles on the streets- they were everywhere we drove and went- i was wondering who made such an enormous number of those little street "squares"?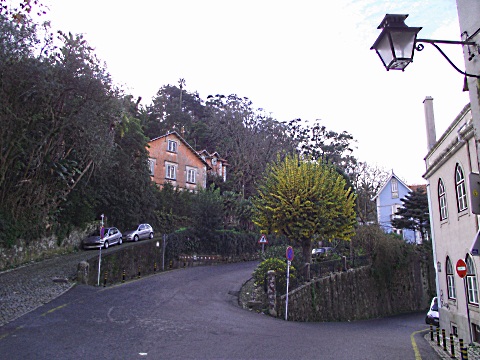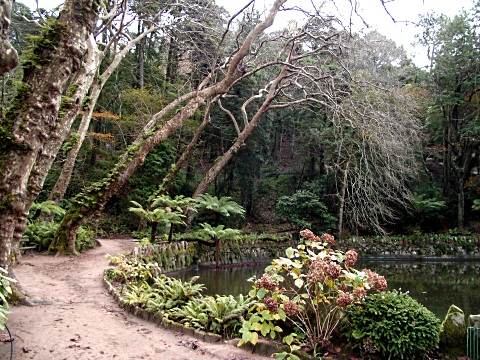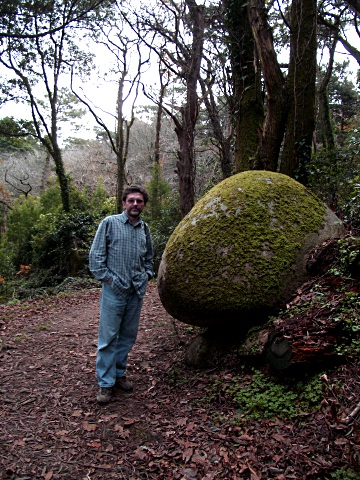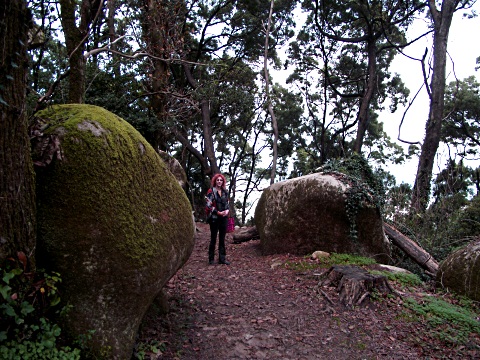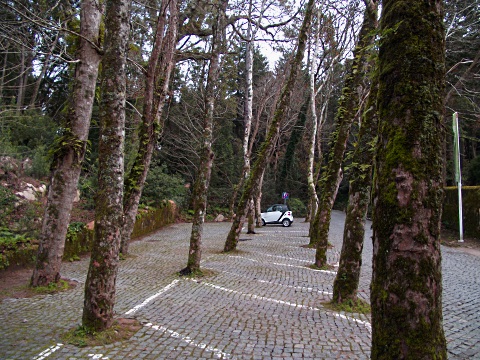 Here is the little car we rented – Smart. As you can see – the parking is almost empty…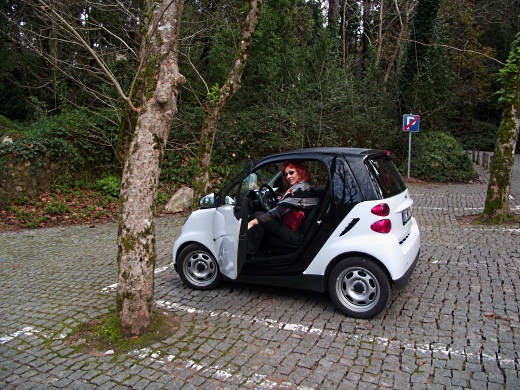 Each time we come to our car – it made me laugh and wonder how can we manage to fit our not so small selves into it. But we did and felt very comfortable in it. It was even enough space for our small luggage. In addition it could ride pretty fast and was economical on gas, which is much more expensive than in the US and also than in Lithuania, too.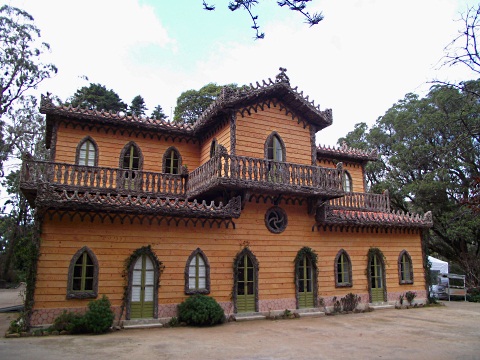 One of the buildings in those endless parks, decorated with cork tree. Lower is the Palace of Pena – they were all summer residencies for this or that monarch of Portugal: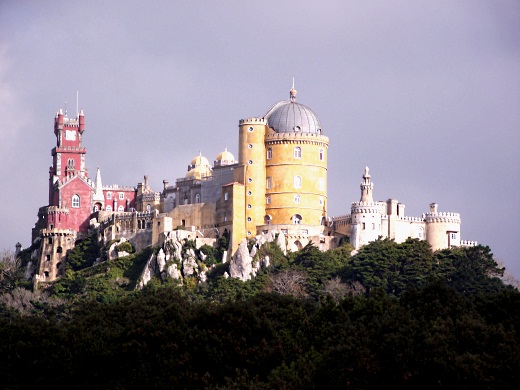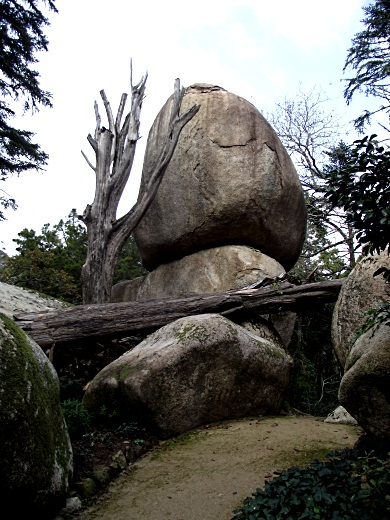 This natural stone-wood combination reminded me of Orvidu Sodyba in Lithuania… So we wandered around, then found a tiny village close to the most Western Point in Europe and settled there for the night in an apartment that was rented by this tiny man: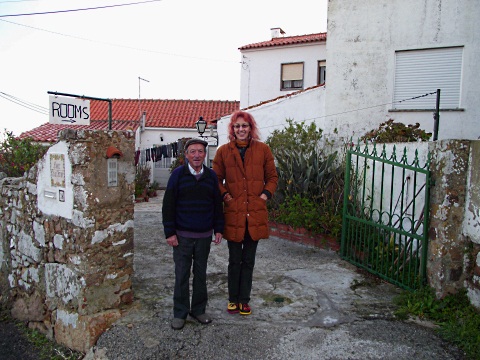 As there was still some time till sunset, we visited the Most Western Point: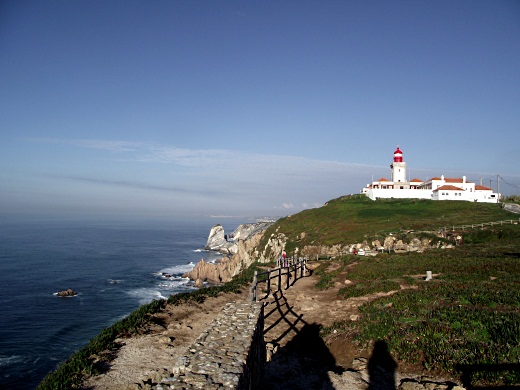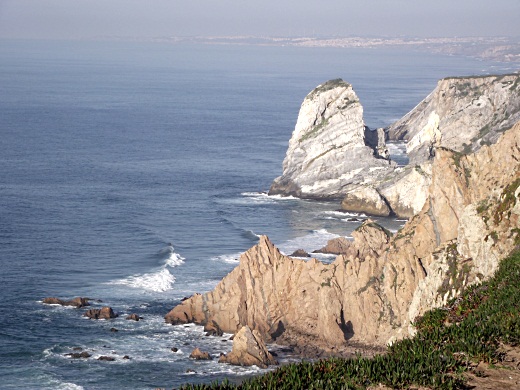 The evening was really warm, the Atlantic ocean was calm, no wind – too good to be true…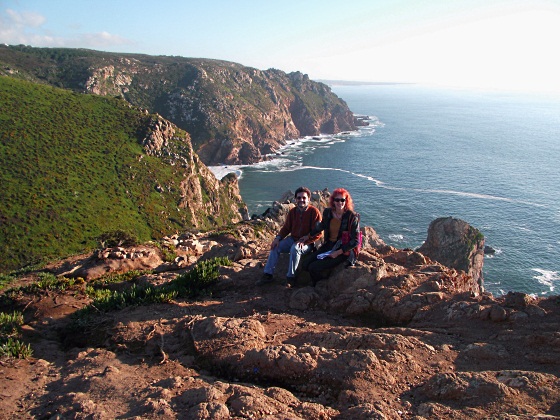 and then even drove to the Cultural Park again and walked around an abandoned monastery: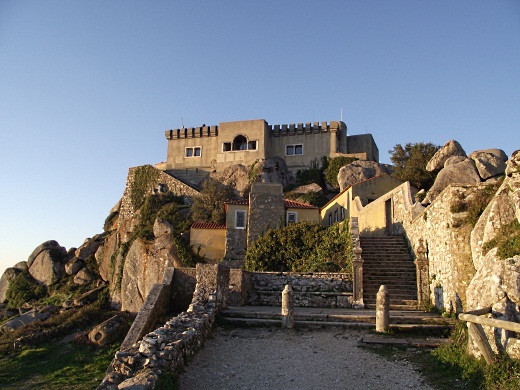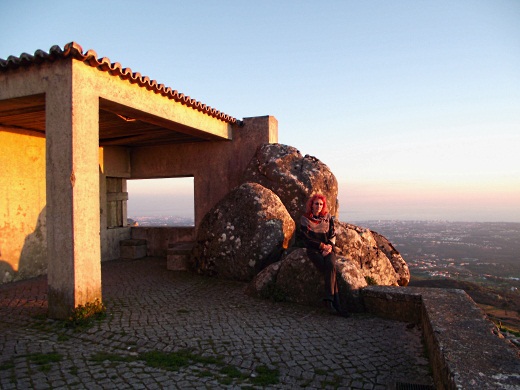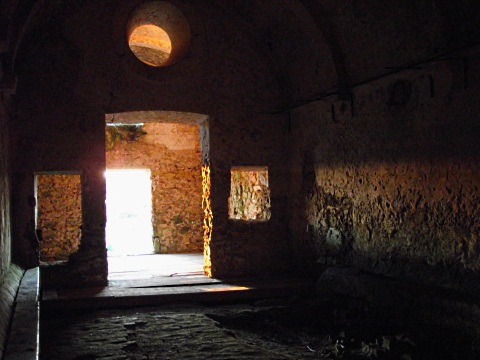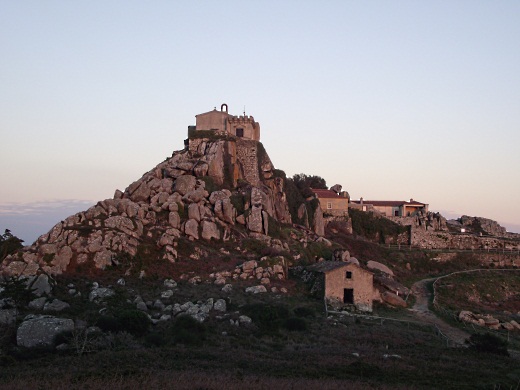 From this mountain we saw the sun sink into the ocean…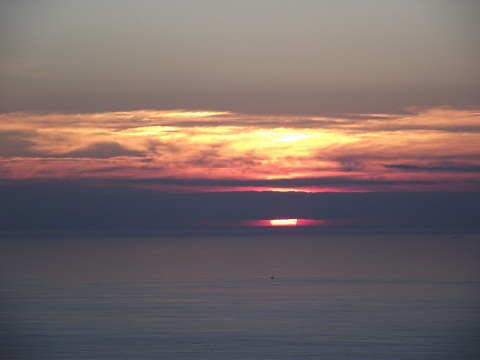 That was a good day!