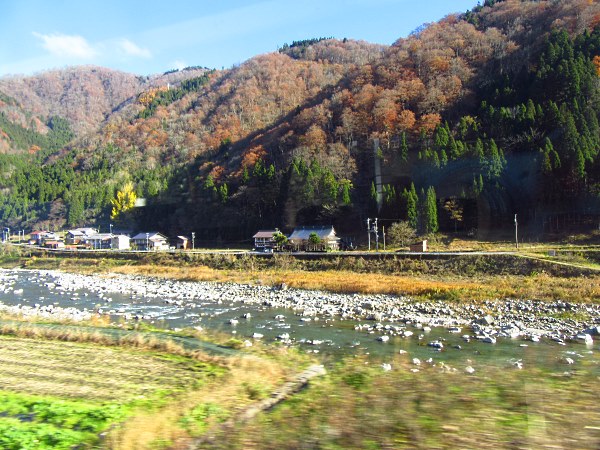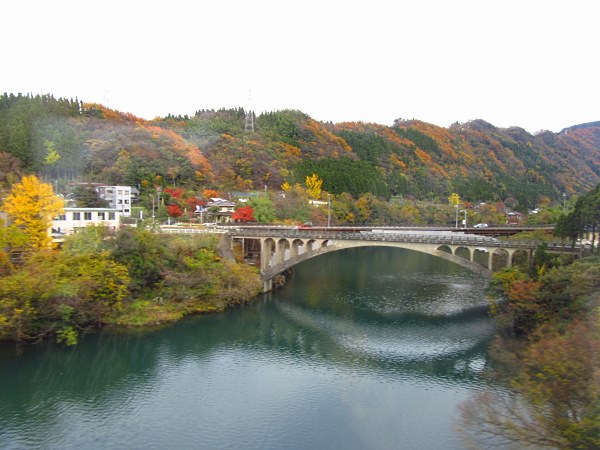 It is not a long train ride from Takayama to Kanazawa, by the same river with good views but once we got towards the sea side, towards the flat lands-ᅡᅠ well, they are flat. Kanazawa met us with an impressive station: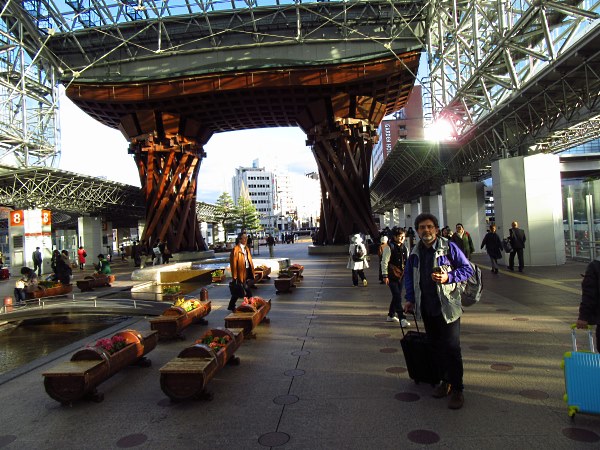 Then we got into the streets and it was like a concrete jungle. But that is a port big city, and what can you do, you have to walk a lot or stress your brains and look for transportation. The guest house we found was called Red Fish in translation from Japanese Kintaro.ᅡᅠ It had good reviews and was very close to the station, a good feature. It also was very high tech – they send you the password how to get to the house and to your room and you do not need anyone to meet you. Here is Andrei entering the password: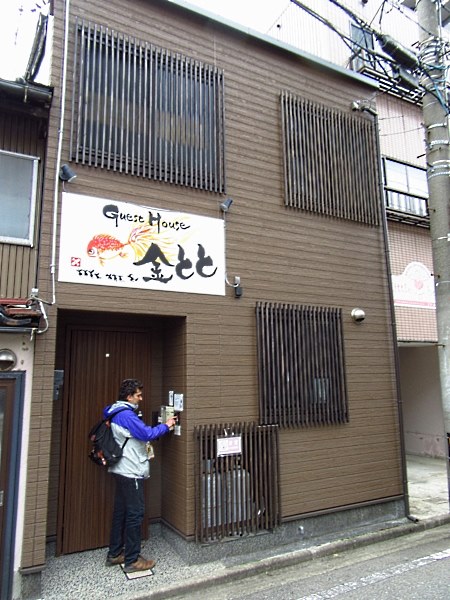 But as it is seen -the house is very small and has even 7 guest rooms with one double-deck bed. Luckily we were not on a weekend and therefore were alone or almost alone. That saved our stay…Otherwise -I could not even imagine 14 people in that tiny kitchen, that is how many the house can sleep at a time. Except for the size of it everything else there was very good, we liked a lot and spent our eves in the kitchen with computers. the beds were comfortable, but the size of the room freaked me out a little. In the corridor they have a creature in an aquarium called Kintoto – half fish and half frog, also albino: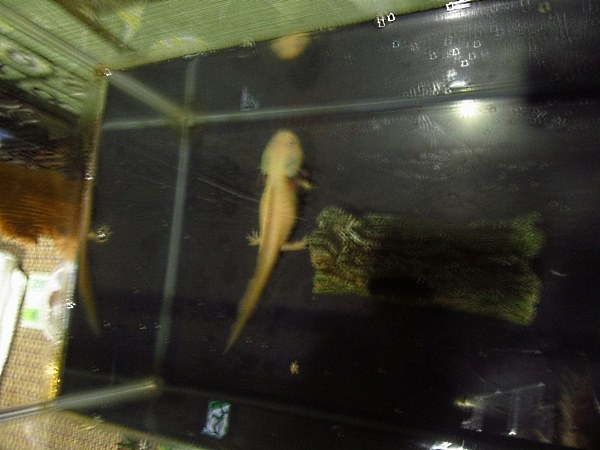 Kintoto seemed to be very lonely…But you could feels that the owners of the guest house tried to do their best to make you comfortable and cozy. There were several staff people that entered while we were there, one proudly said he is attending English classes and was very helpful in directing us where to go and what to experience. The weather there was not our friend. But at least there was no wind and warmer. The first evening we managed to reach the castle hill and climb it, see part of the park in the evening sun: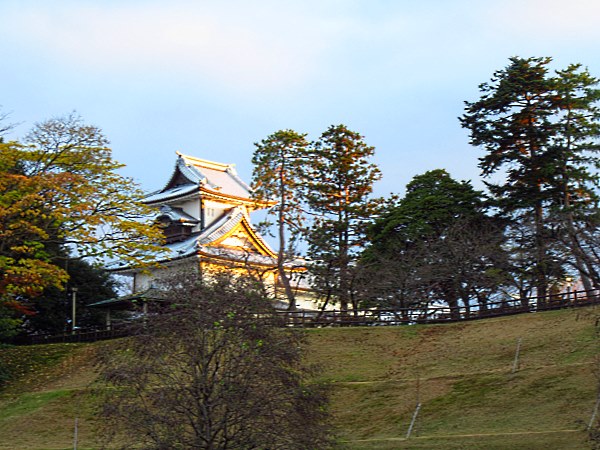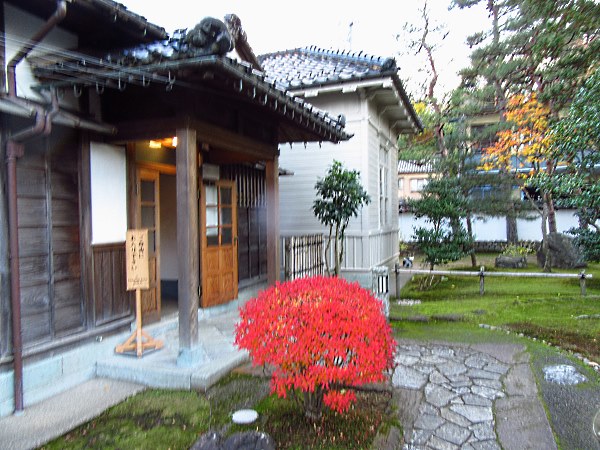 There are a lot of Tea gardens around castle hill. A lot.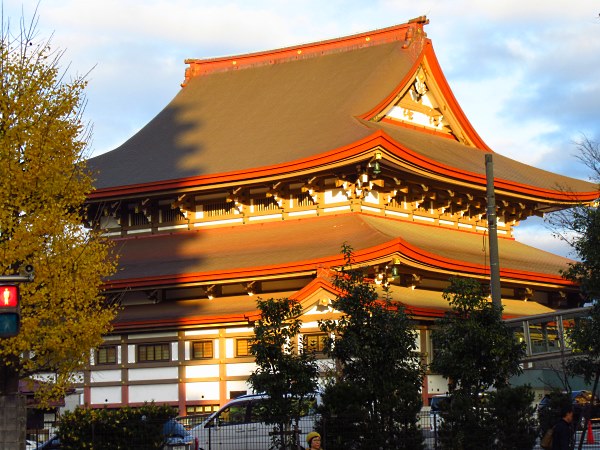 One of the temples in the evening sun, close to where we stayed.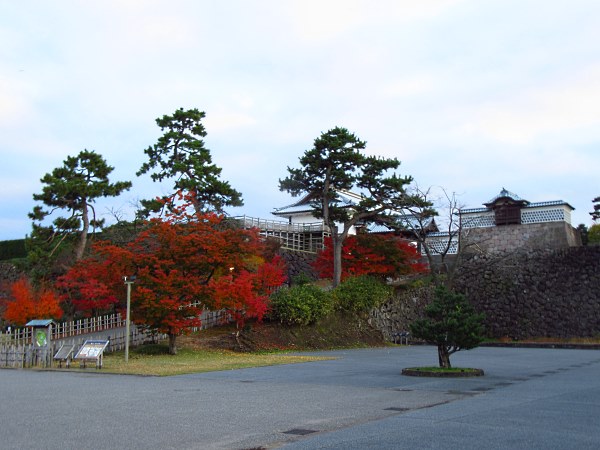 The next day we walked and walked…Passed the 21st Century Museum of Modern Artᅡᅠ -we went into it, but visited only some to see the architecture of it. There were several temporary exhibits, but no energy to see it all. Also – there are lines of people to every exhibit, they like art. Here is what I liked a lot: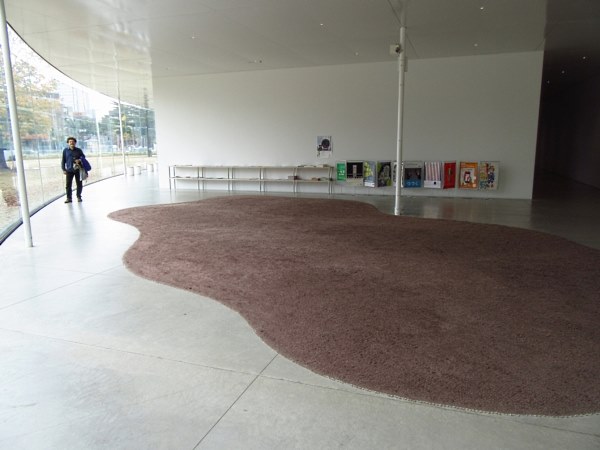 This brown surface looks like flat carpet, but once you start walking on it – it has hills, a very peculiar feeling, seems you are in a smallᅡᅠ earthquake! Lower is the museum library.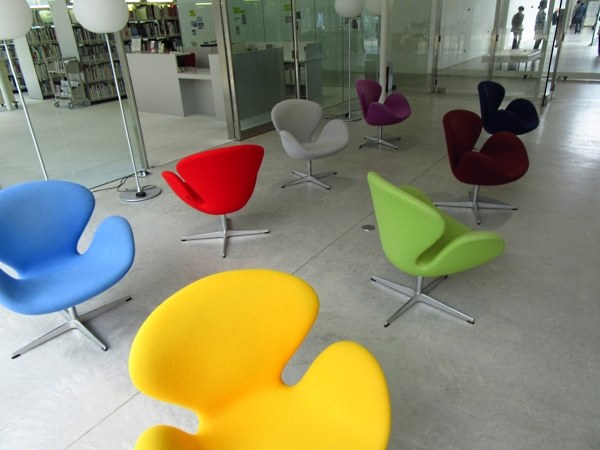 Some modern buildings on the way: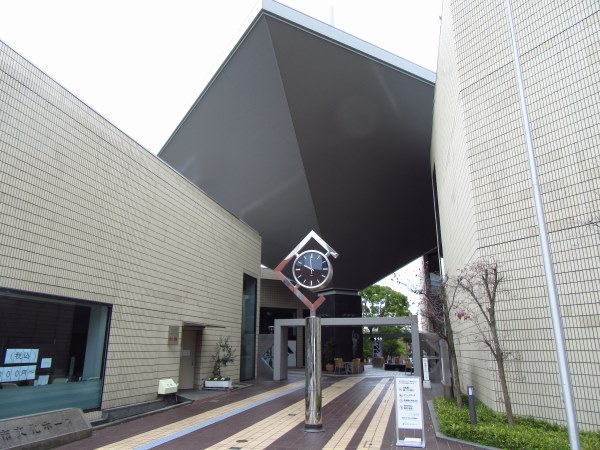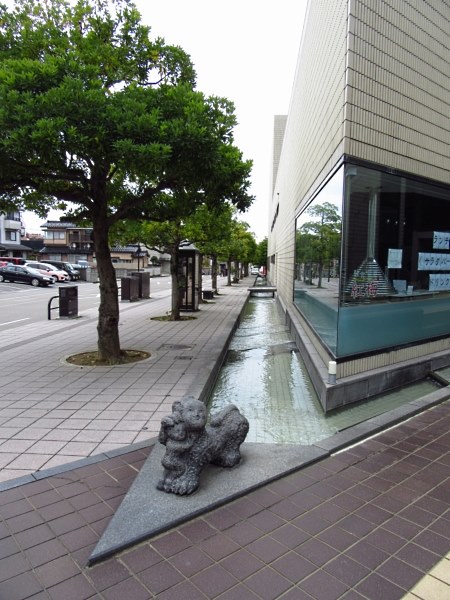 The tea and just beautiful gardens already close to D.T.Suzuki museum – he was an outstandingᅡᅠ Zen philosopher born in Kanazawa: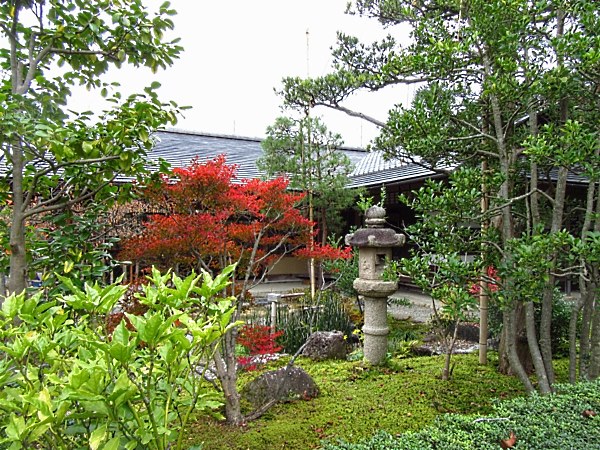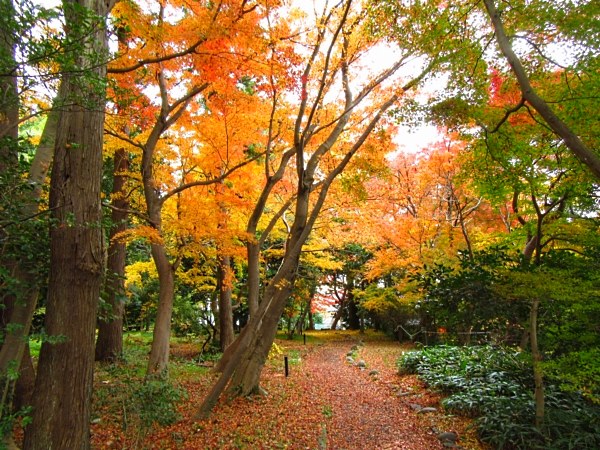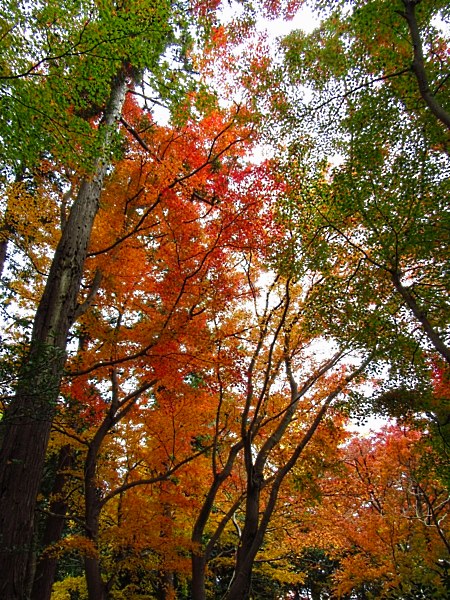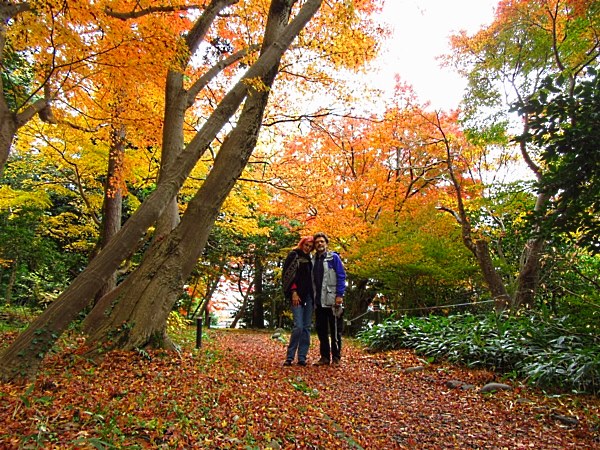 This is all D.T.Suzuki museum surrounded by a meditation pool with a meditation cottage in the middle: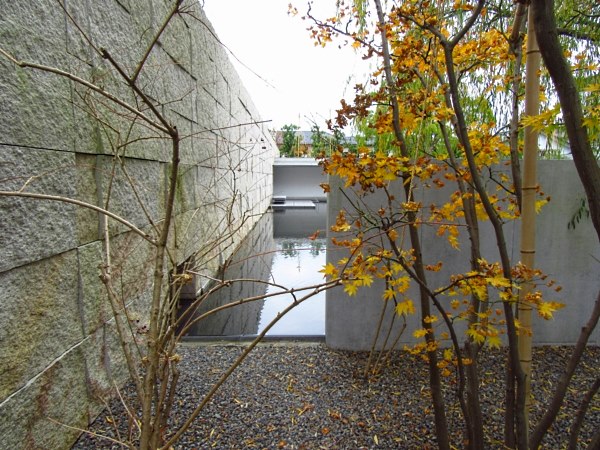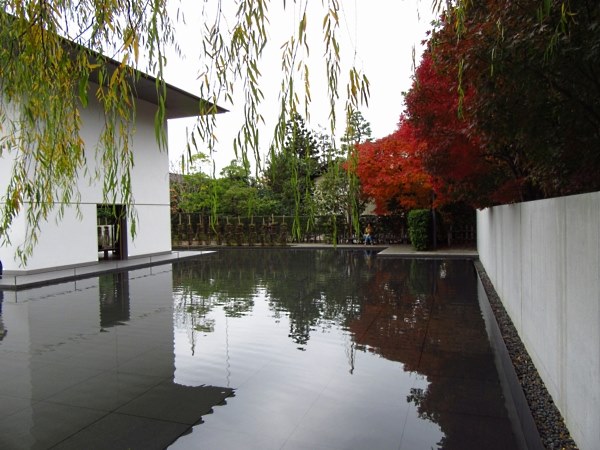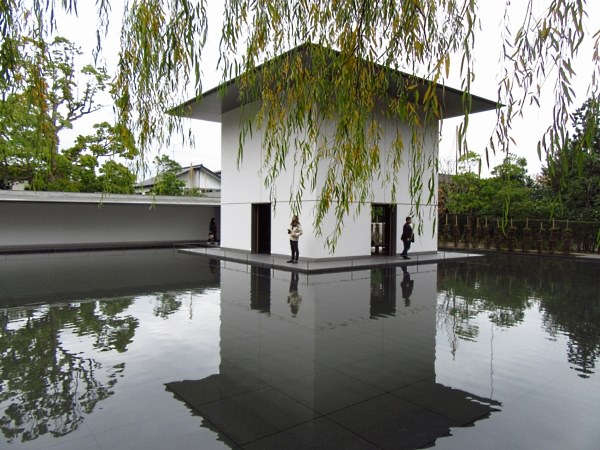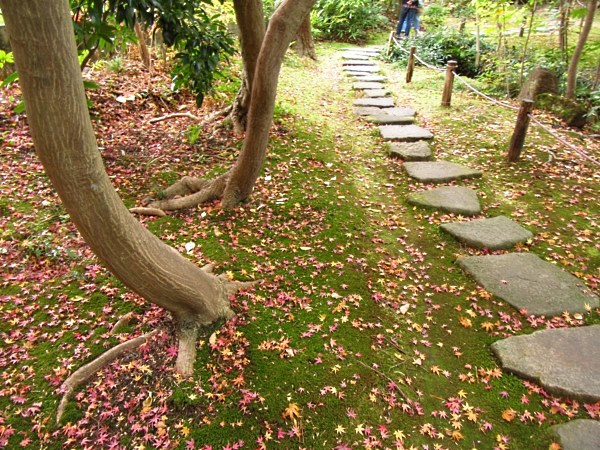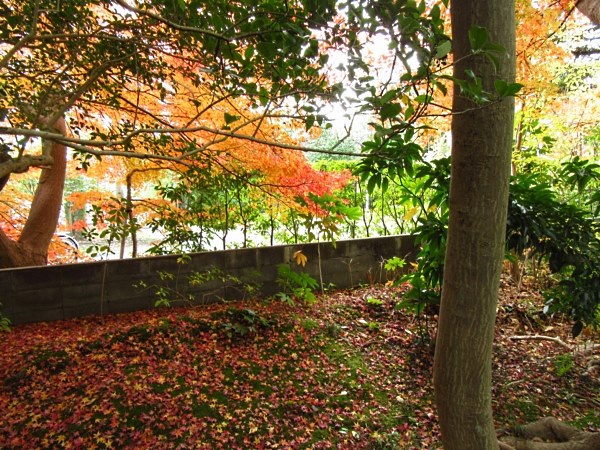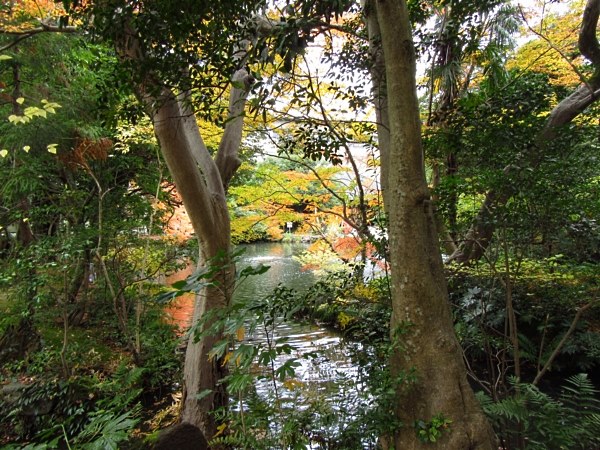 So we walked around in the parks, then returned and looked into the strict lines of the structures of the museum and how they matched with the surrounding colors and shapes and the peace of the pool sometimes disturbed by a small bubble in the middle to make the waves and bring your mind to meditative state: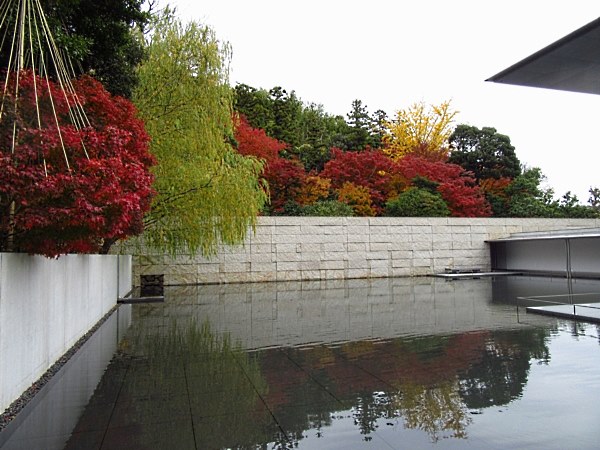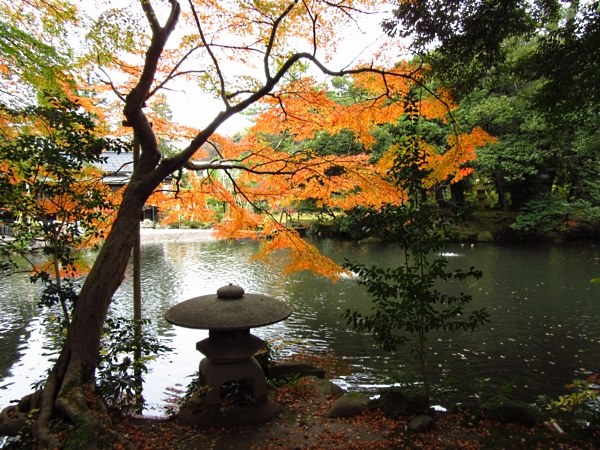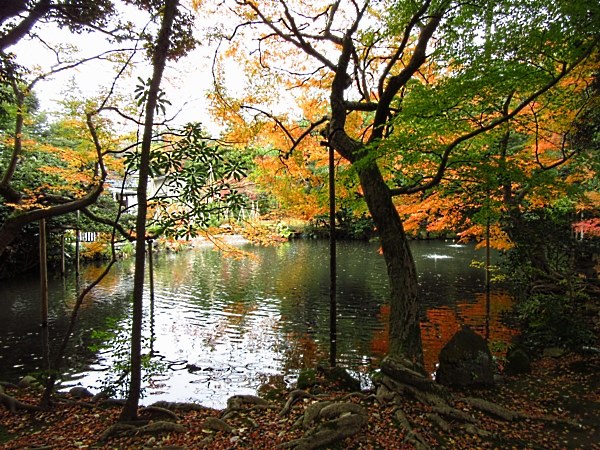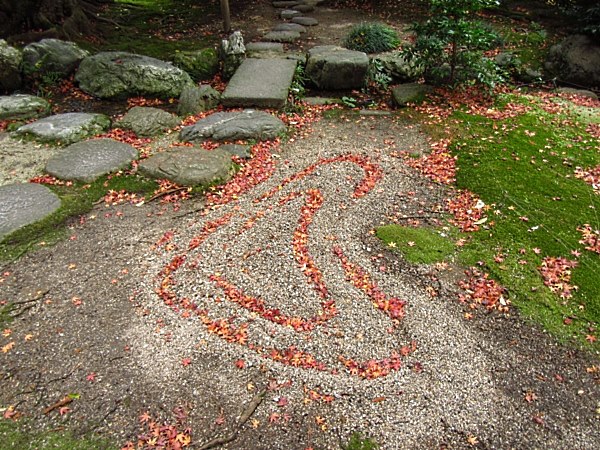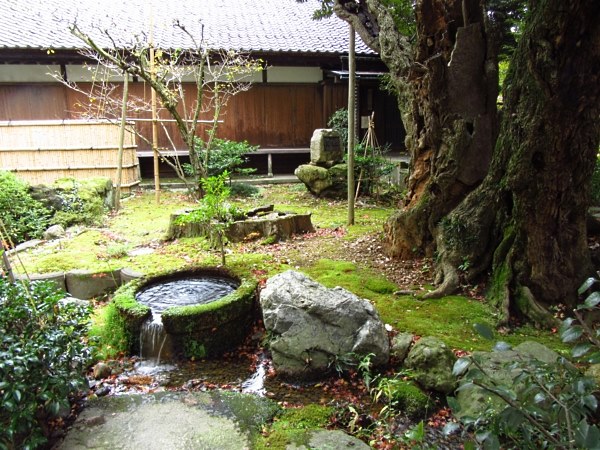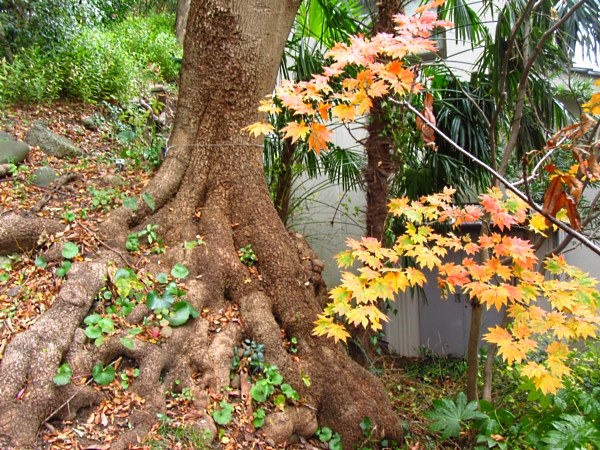 Here we are approaching the outstanding one of the three bestparks injapan – Kenrokuen Garde: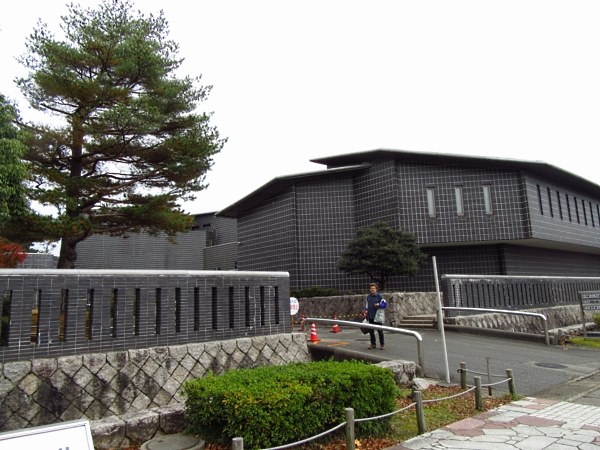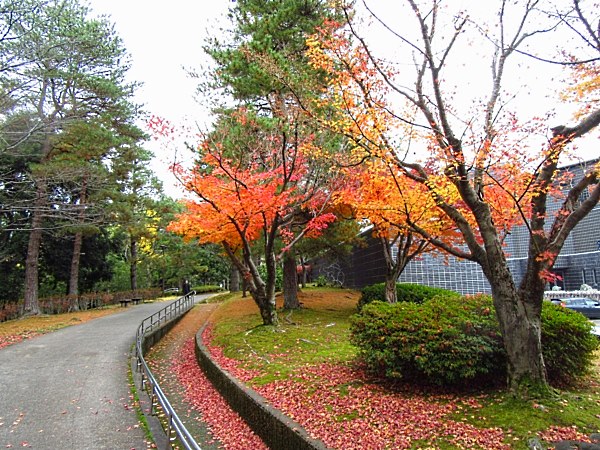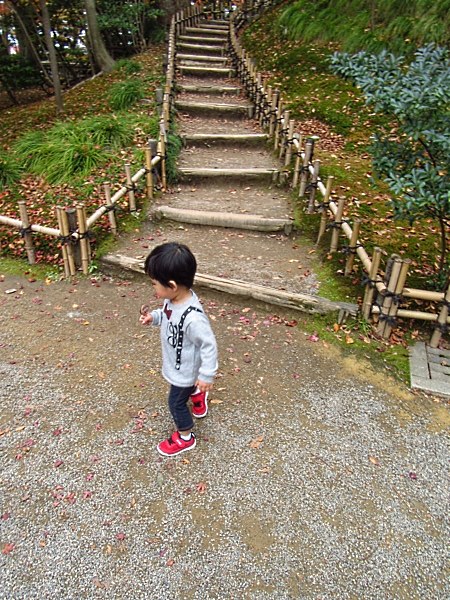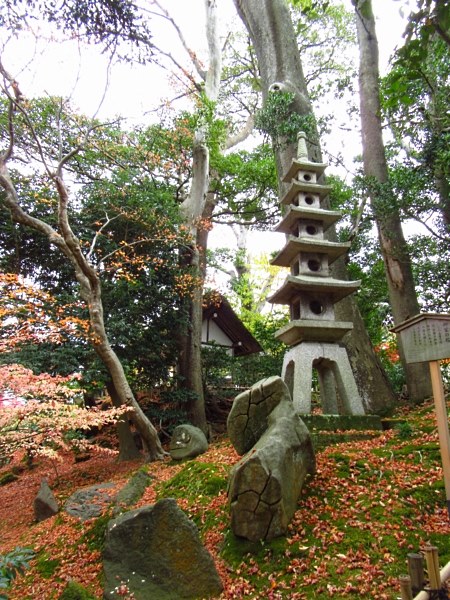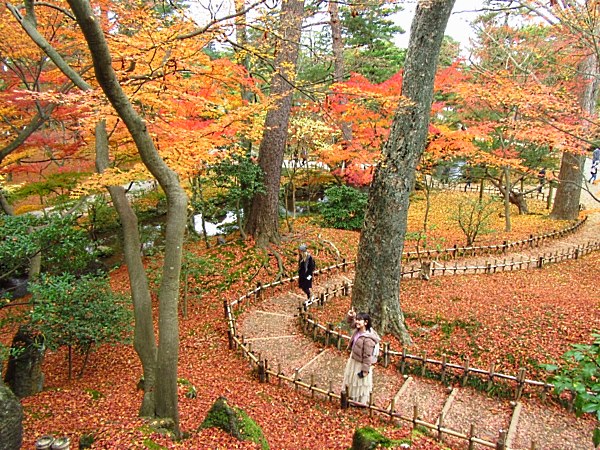 This pond is surrounded with sakuras…I bet it looks fantastic in spring!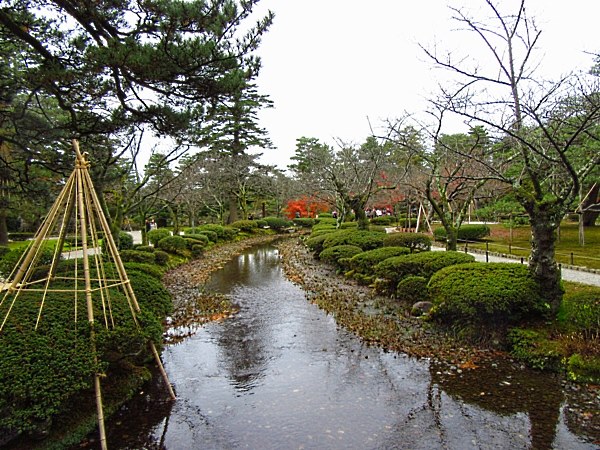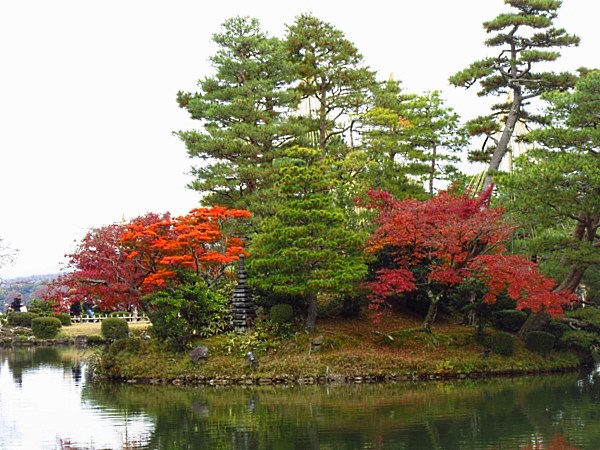 The moss in pars is superb! We saw women workers with baskets picking with tiny knives every little grass they find in the moss. That is how they achieve it.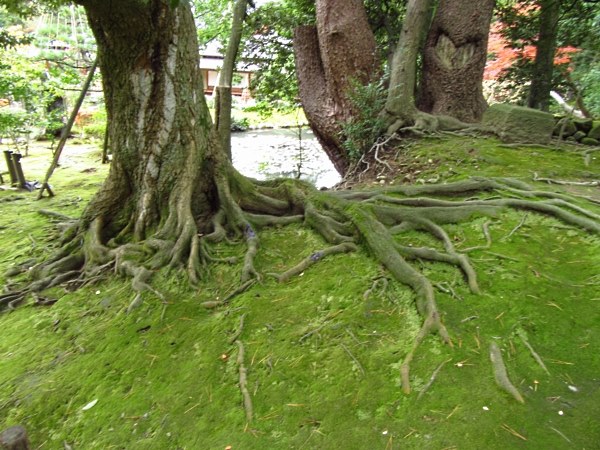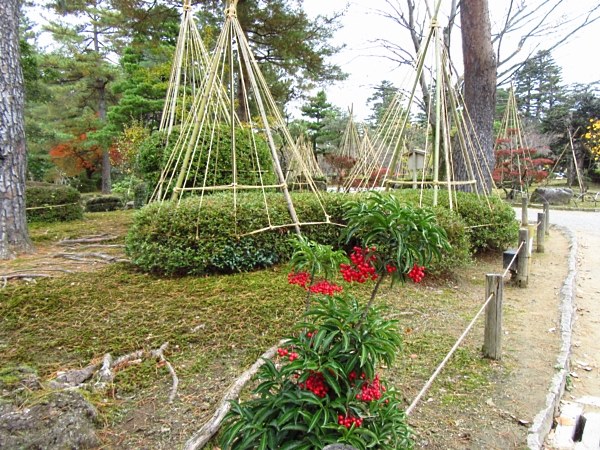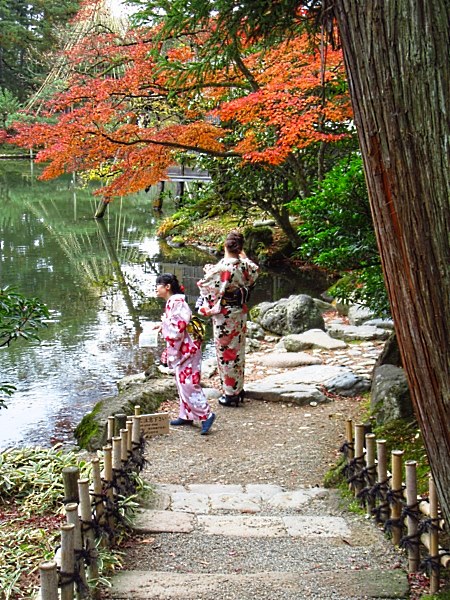 The kimono collar opens the considered sexiest most beautiful part of a woman's body – the neck! I agree with them :-)!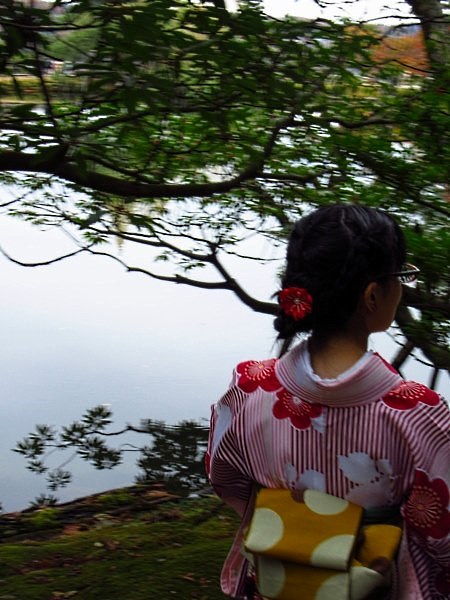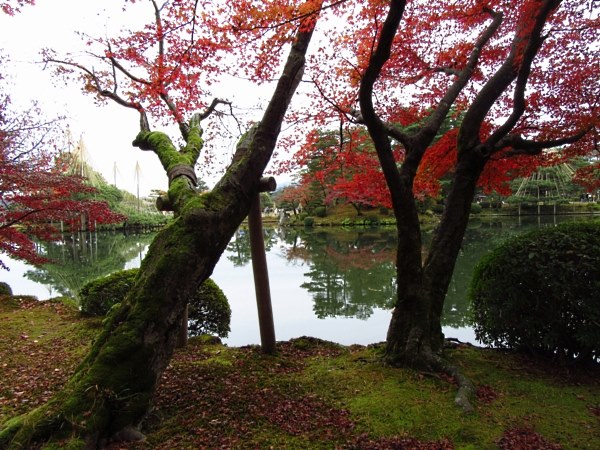 That is one old pine tree, all supported and roped: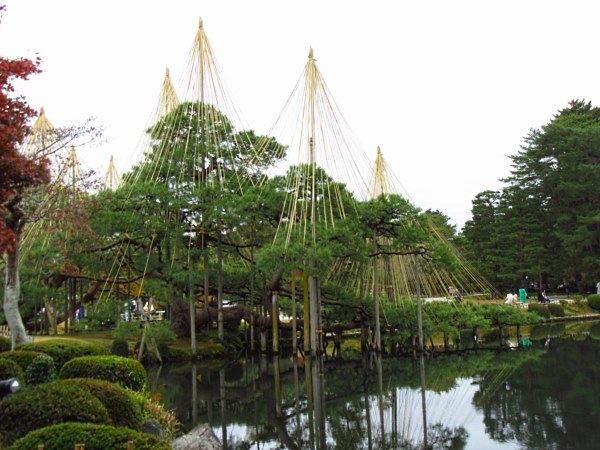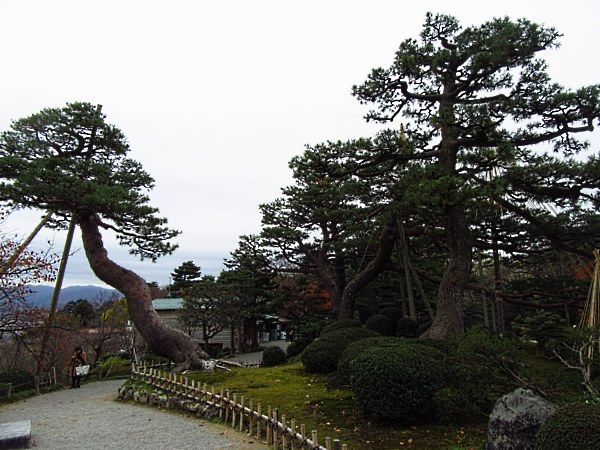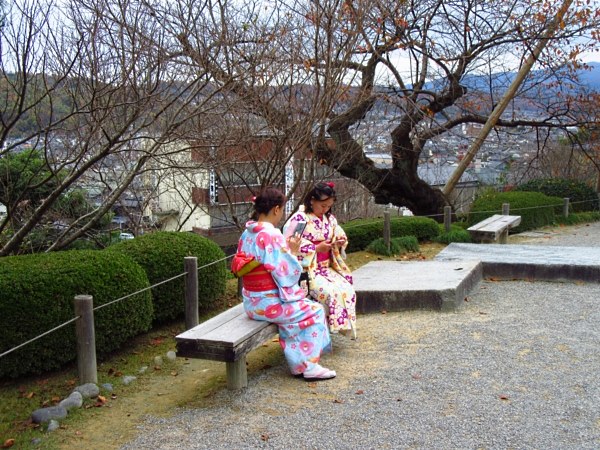 The very famous Kotoji Lantern is in this park: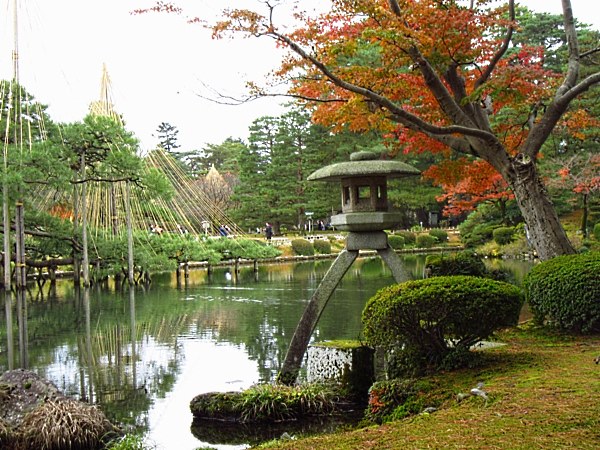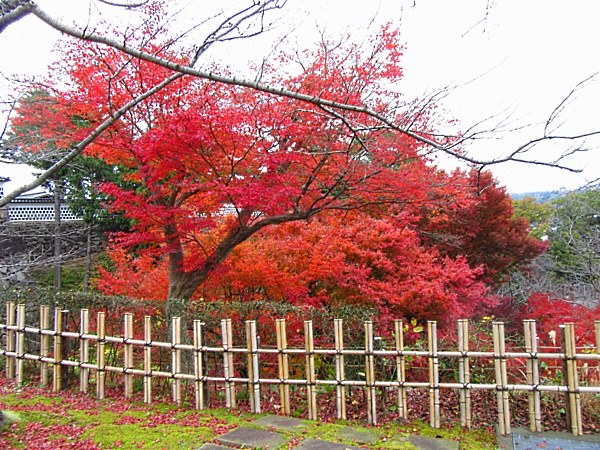 After wandering in the gardens we had lunch and on the bridge between two hills reached the castle gardens: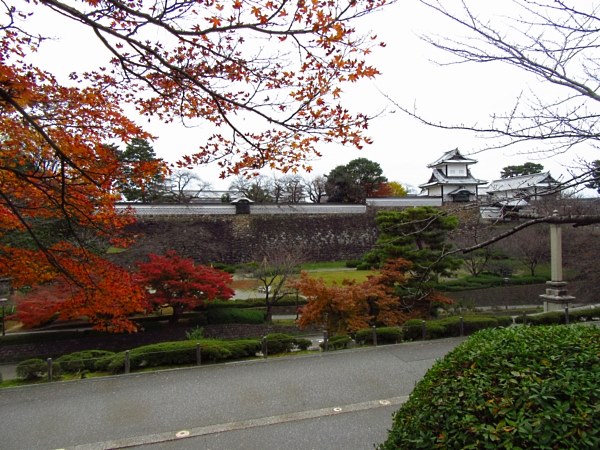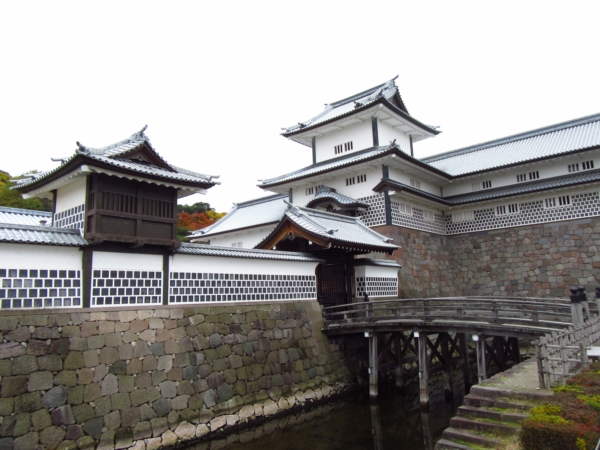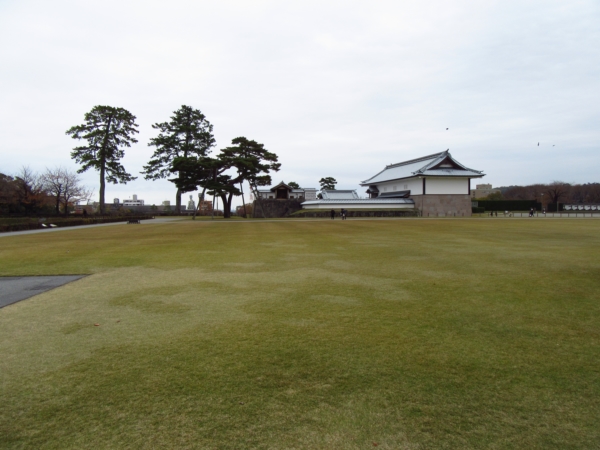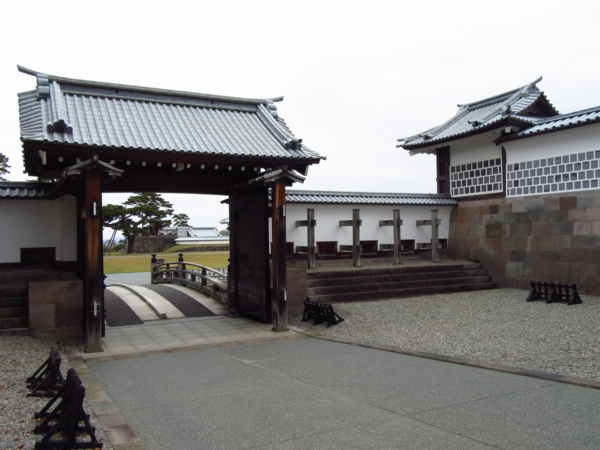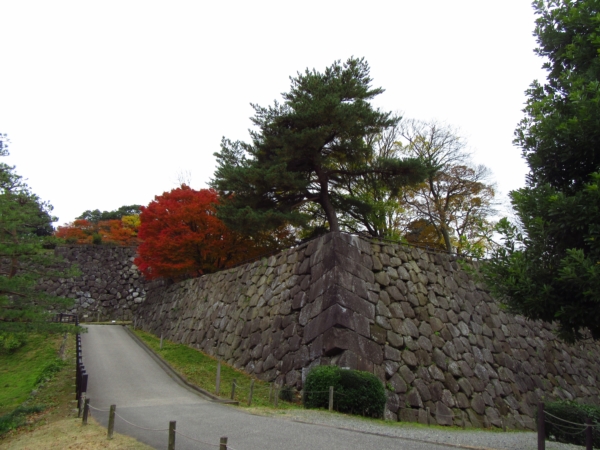 This is the view form the casle: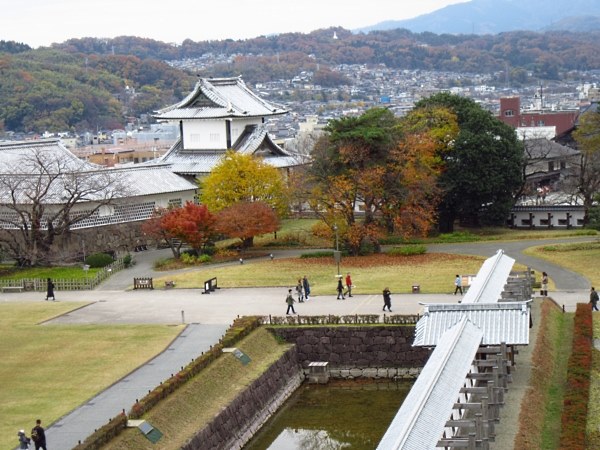 And here is what we saw inside…Nothing much. just the constructions. the castle is restored or rebuilt-ᅡᅠ it is not the original, but who cares :-). The wonder of those constructions that they are built without nails: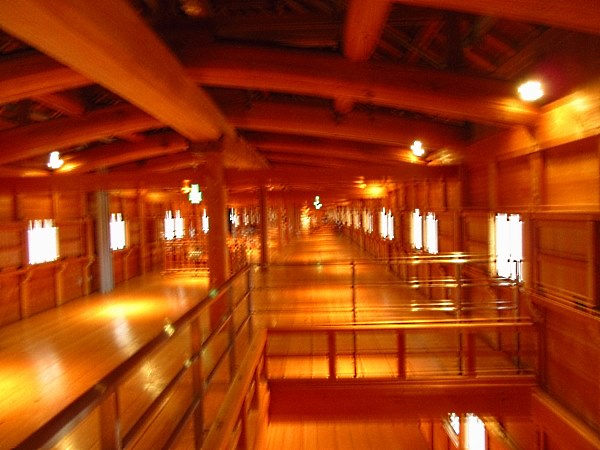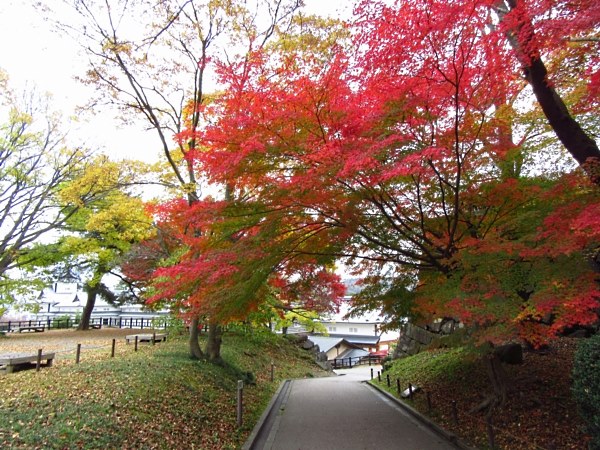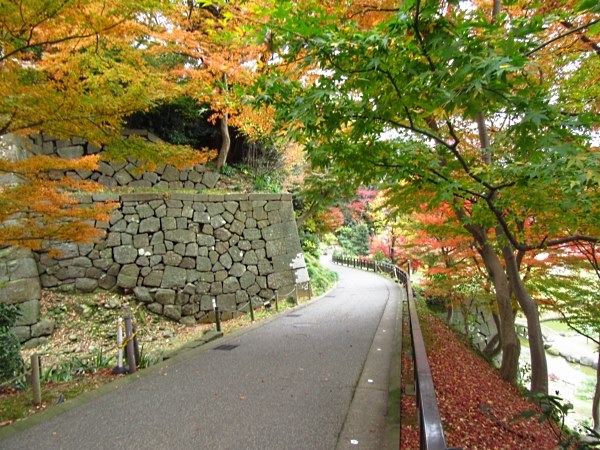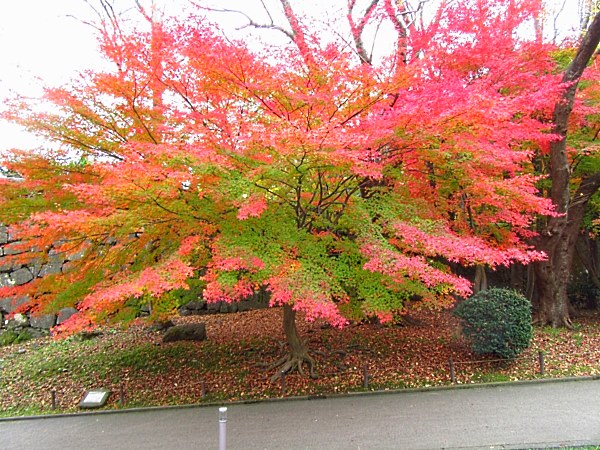 Their appreciation to old trees is seen everywhere: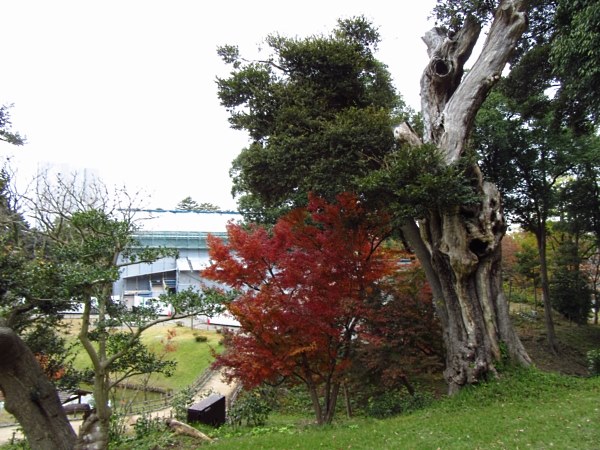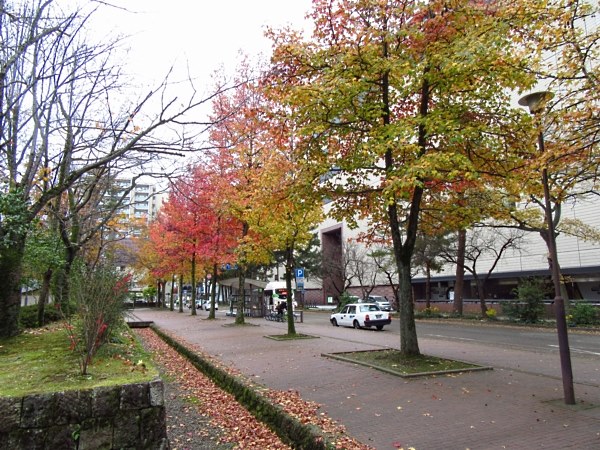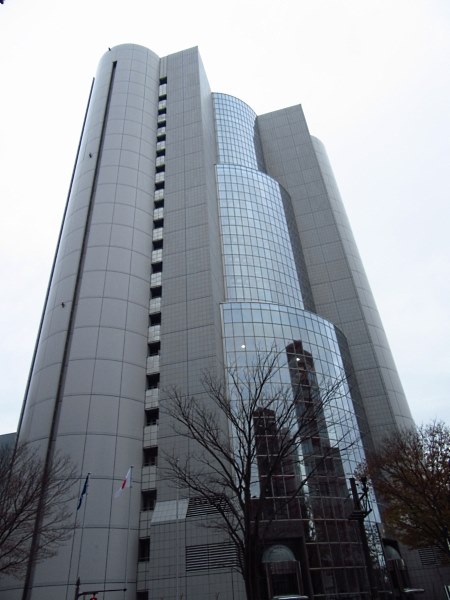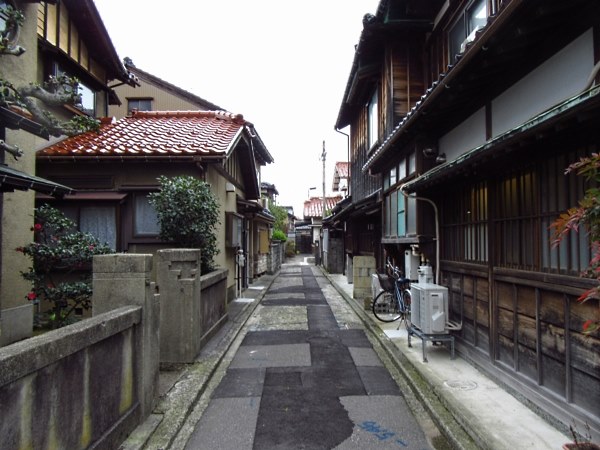 What a lovely house!: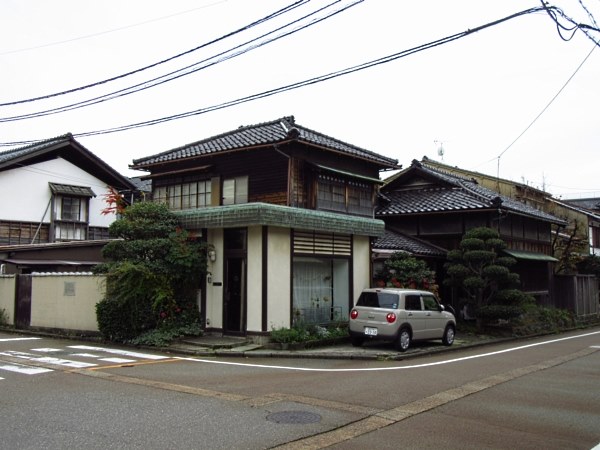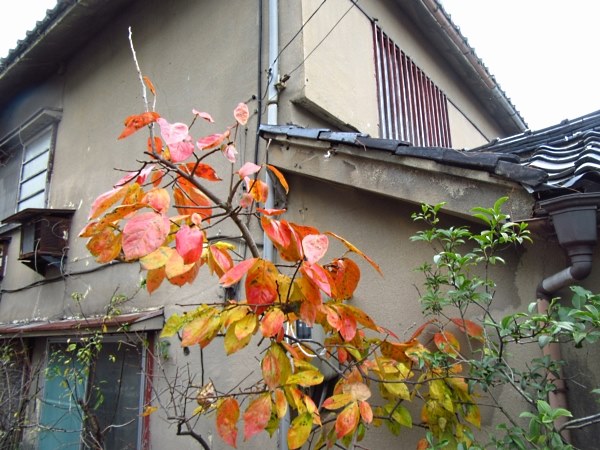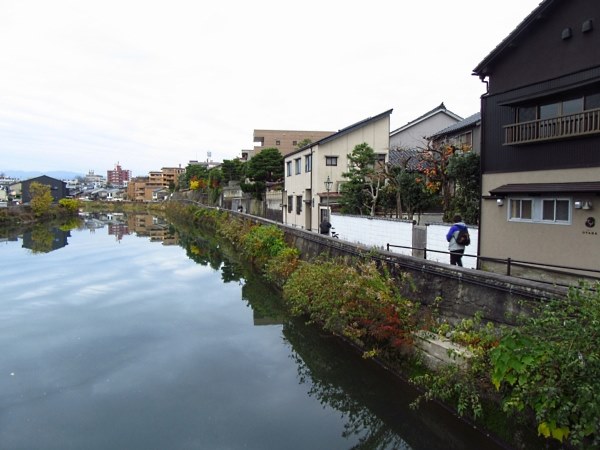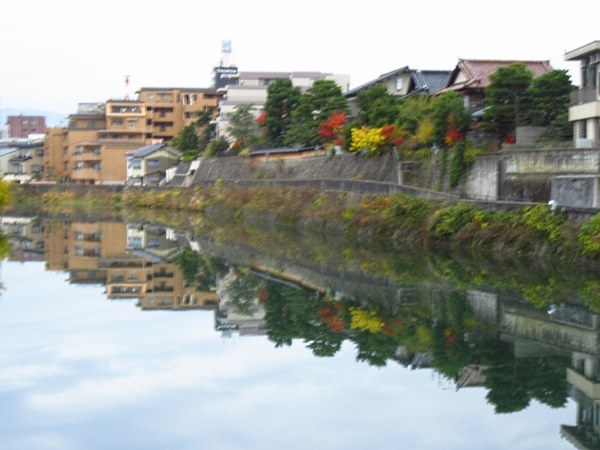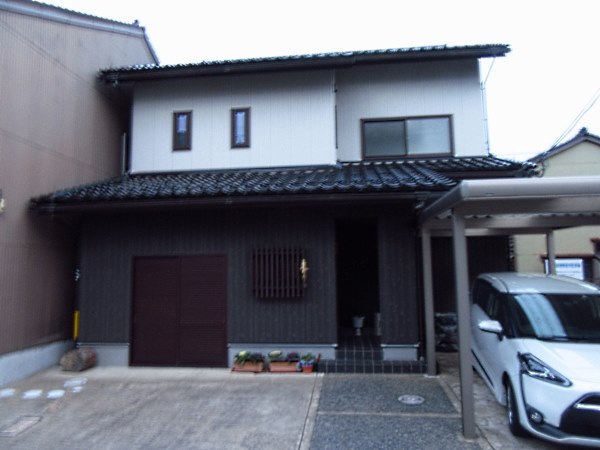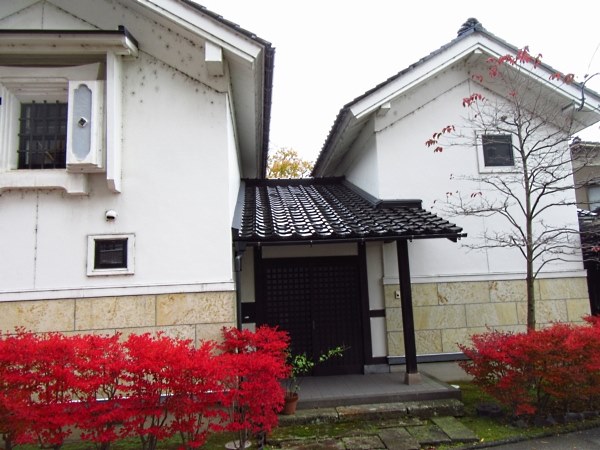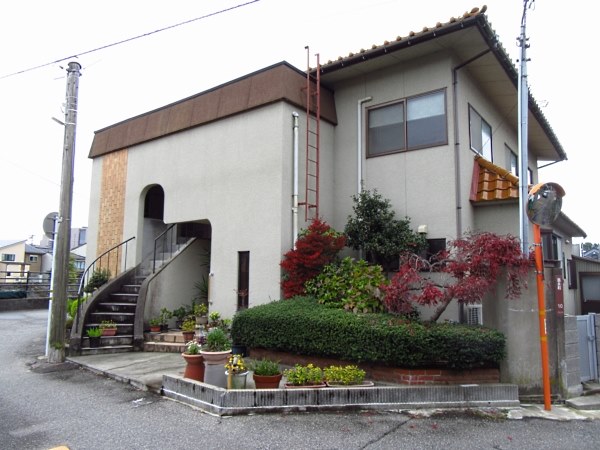 This is their Geisha district – I don't know about Geisha, whether it is still a popular occupation. But I saw that they have a show by Maikos, the Geisha young students or apprentices. If there are students, there are teachers and they are a big part of Japanese culture. Usually Geisha districts are of old traditional houses, that is their charm: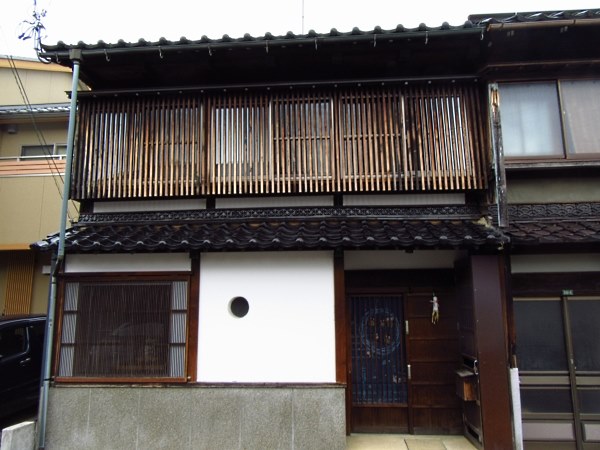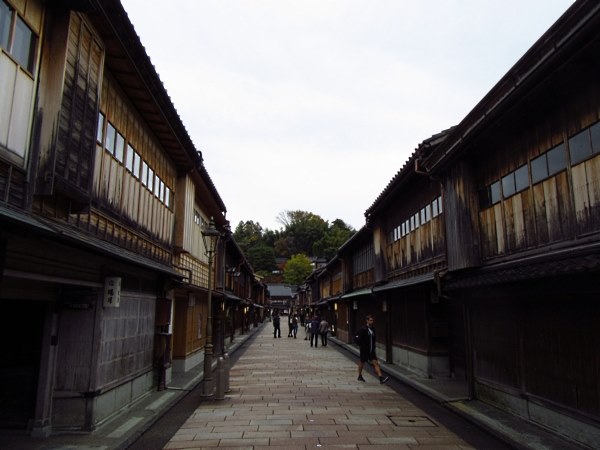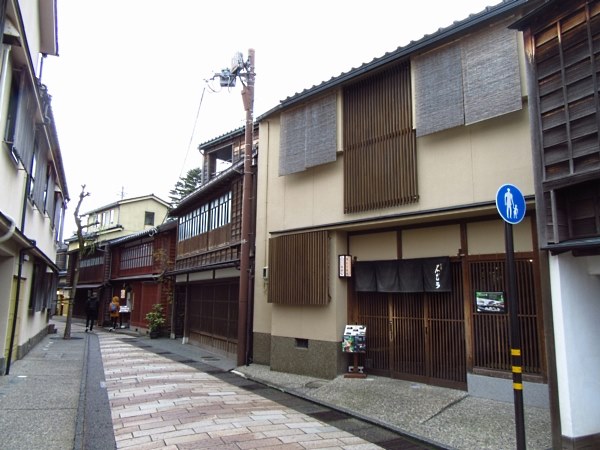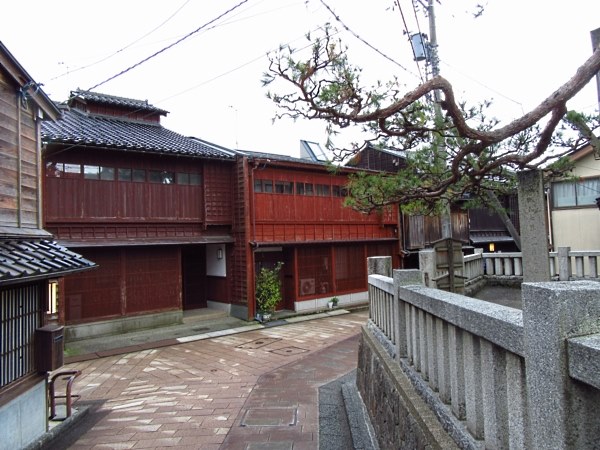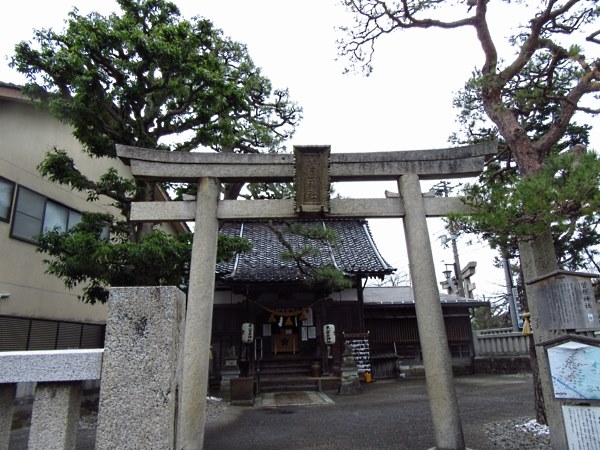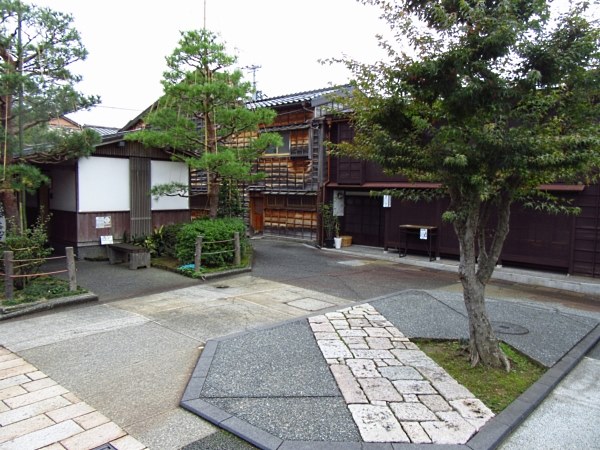 By a bridge, by the river, neat and tidy: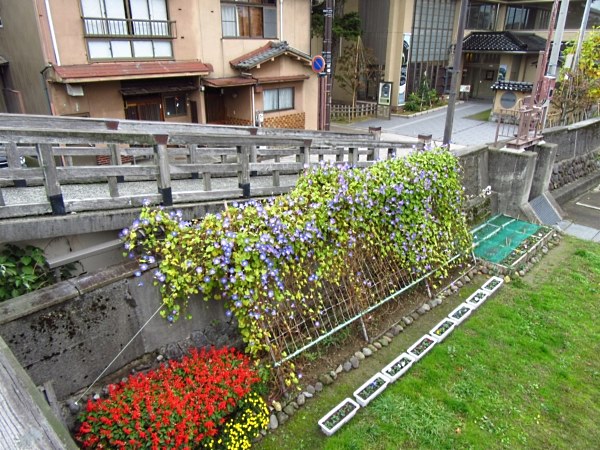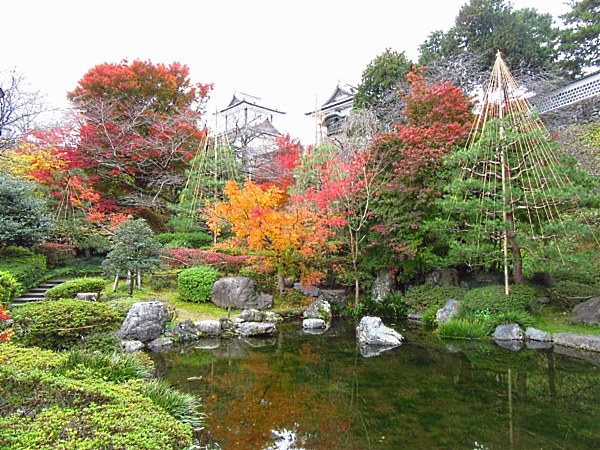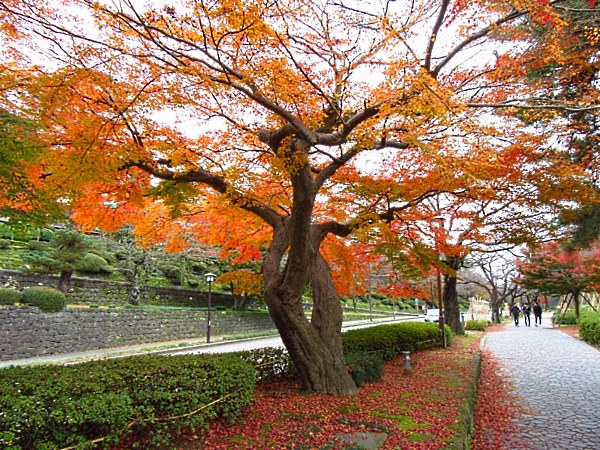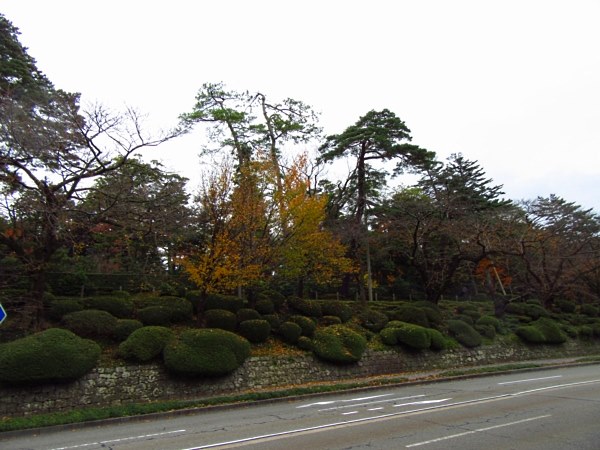 Those are little paper strips attached to special frames, you buy them in a temple storeᅡᅠ (most of them are very business oriented), write on them your wishes and attach to the frame together with the others. The one we looked at accidentally was in English. It said-ᅡᅠ God save our White house from all this mess!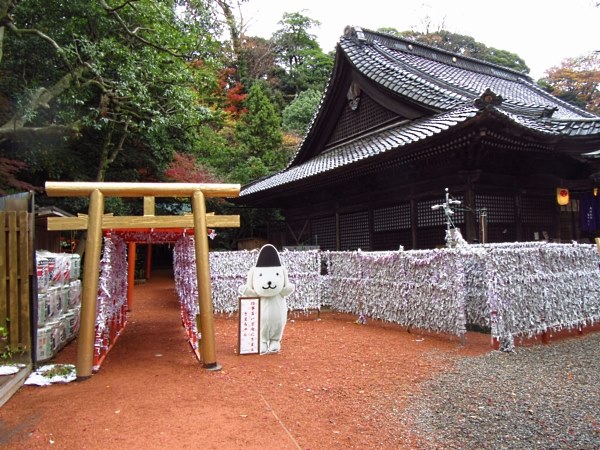 Next – to Kyoto!