We changed trains in Nagoya. There we got out of the Bullet train and had to wait a little for our scenic train. This is the view once you get from the train station, very intricate skyscrapers… Especially the one in the very center and far away.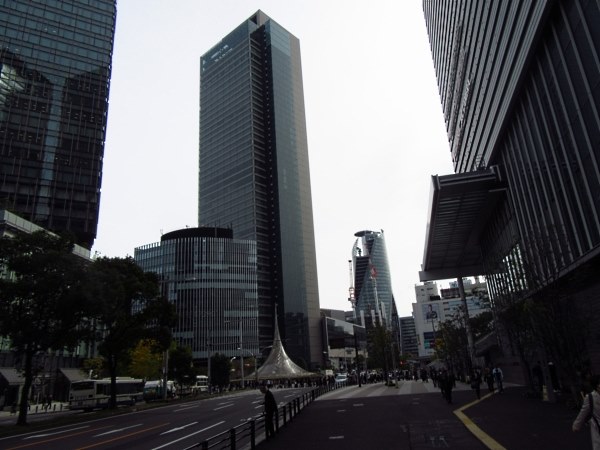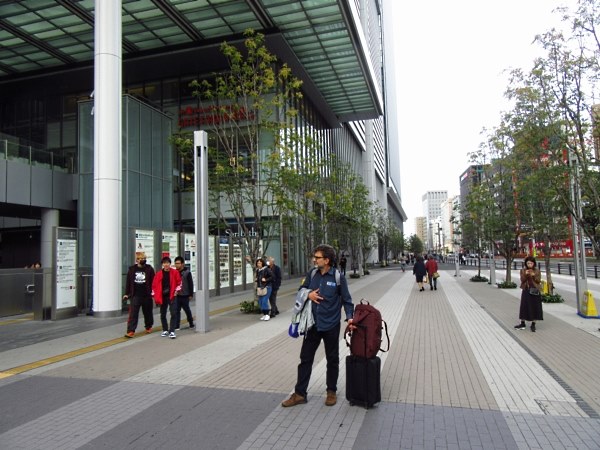 The train to Takayama was a limited express, which meant that it stopped in only 2 or 3 stops-ᅡᅠ it was so fast. much faster than the bullet train super express…Go and guess… it was so fast that I could not take better pictures form my window though the views were outstanding-ᅡᅠ we were riding by or over a mountain river and the fall colors were surrounding us intensively – I had a hard time turning my head – looking this window, then the other then back…!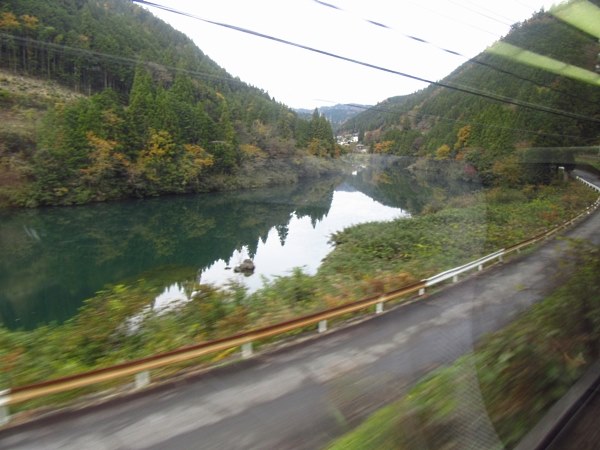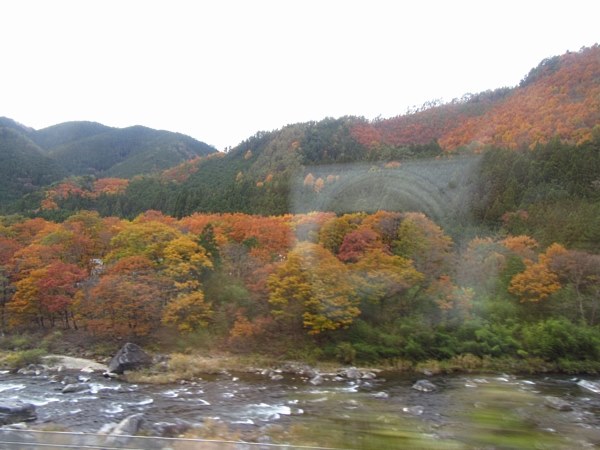 Takayama is a much smaller city, no skyscrapers, very traditional and a big old town protected by UNESCO. You get from the station and you are there – every inch is cozy and pretty. Every. It is like a souvenir town. You walk and admire non stop till you get tired of looking and admiring…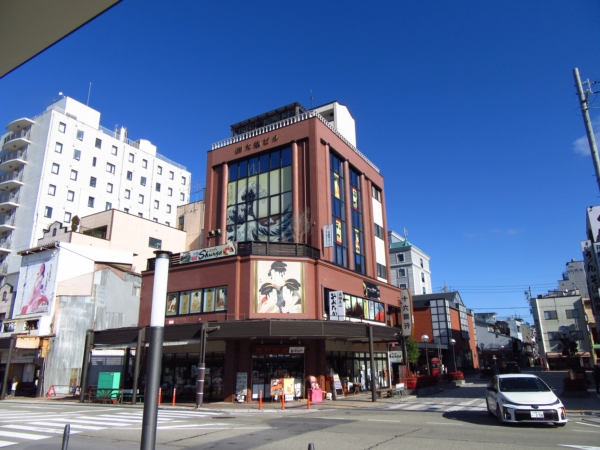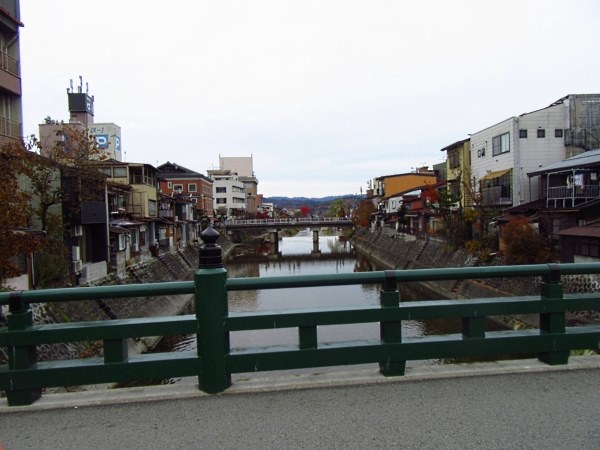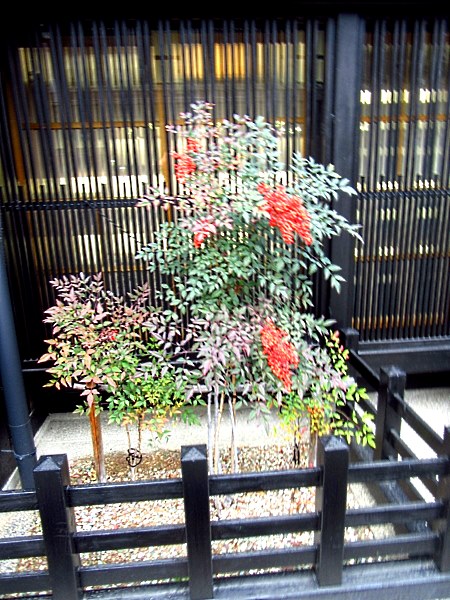 The sunset in November and December is close to 5 pm. Days are short. And so there were lots of people before the sunset. But after – everything usually closes and nobody in the streets. No nightlife in those quarters, maybe somewhere else…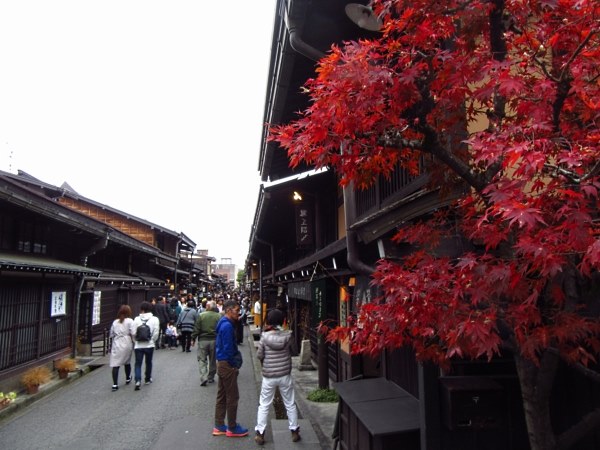 This maple was seen from our hotel corridor and our room: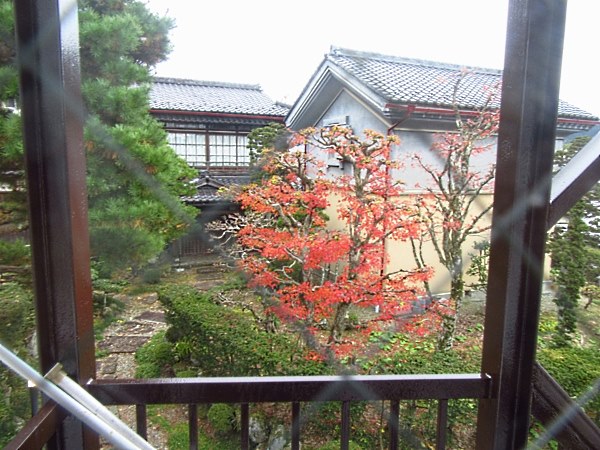 Our Jaz Hotel Takayama was super good-ᅡᅠ with the only exception to its goodness – all the doors were very low, I had to bend down a lot not to hurt my head, but by that time I already was used to it.ᅡᅠ In the hotel we were served fancy breakfasts, had a small "onsen" on the premises – in bathing rooms, not outside. The bedrooms were of good size and beds were very confy, too. We didn't need to sleep on futons on the floor like in Hakone. I give it 5 stars! They even gave us nice kimonos to go to the "onsen" downstairs.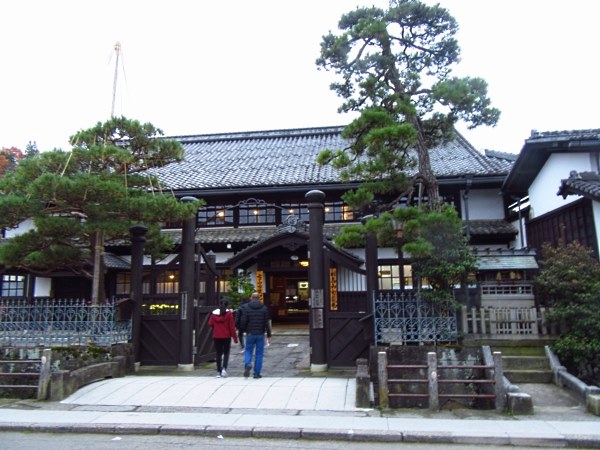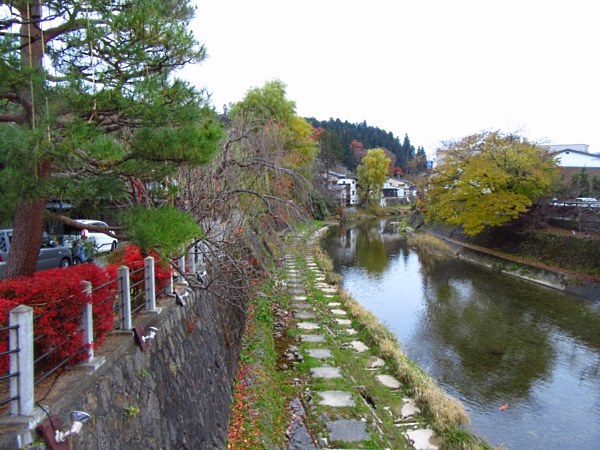 So the first evening and the next day we walked and walked and looked!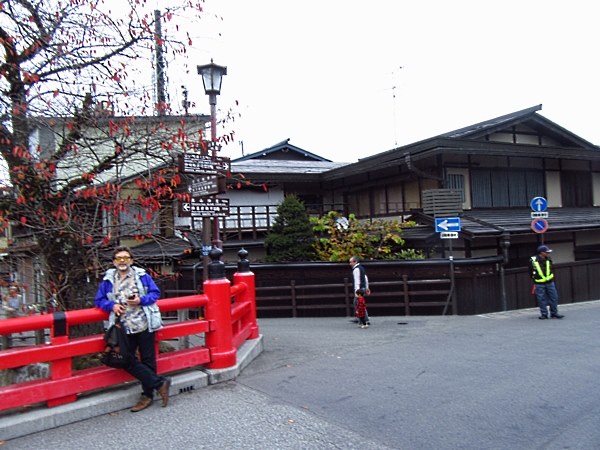 Isn't it a strange interpretation of Trump? And is it their version of Melania? Quite peculiar :-). That was the only mention during our trip of our Orange shame, other than that – they seemed to have no clue of who is ruling the world :-).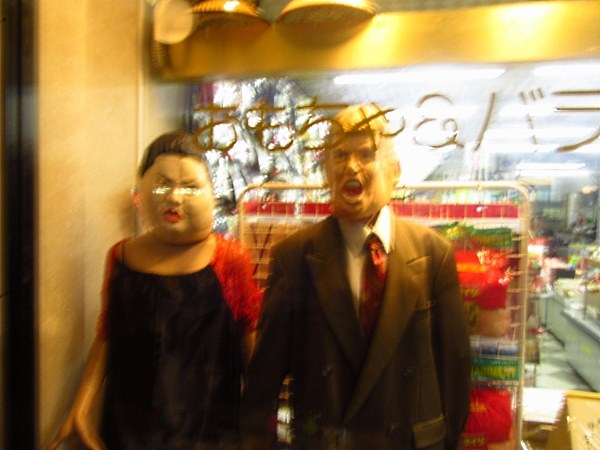 This is the sky of our first evening there! Loved it.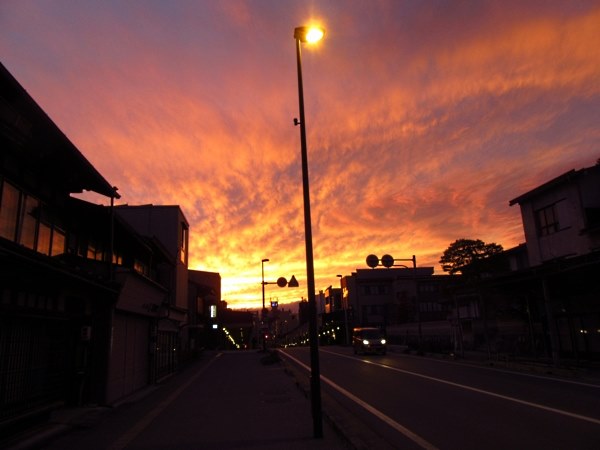 Takayama is a float town – they are famous for their "matsuri" when they take out their intricately built floats form their garages and museum and drive them through the streets, attracting lots of crowds and business.ᅡᅠ We tried not to get into any 'matsuri', to be free of crowds. but we saw special garages built for a float, while there is so little space for houses…And I noticed this cat figure on our way to hotel – it seemed that it hides some little float or just to make their little yard orderly and fun.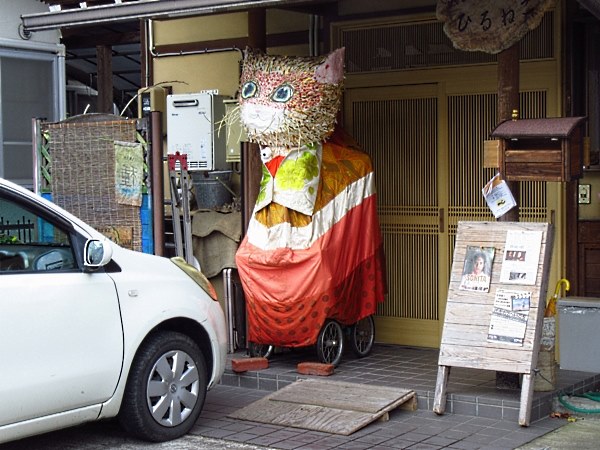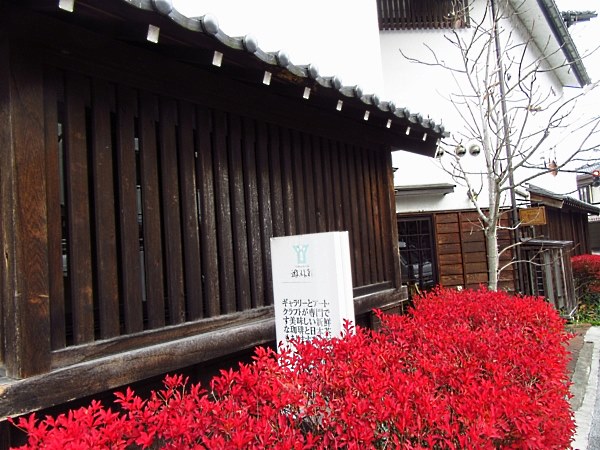 The red bushes were driving me crazy. I never got enough of them…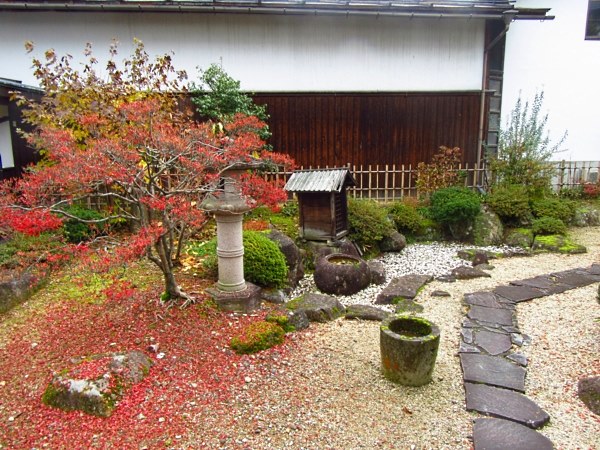 A tea garden that we used to call here – a Japanese garden by city museum, which is in a traditional old house complex,ᅡᅠ extensive and informative. And also beautiful, as everything there :-).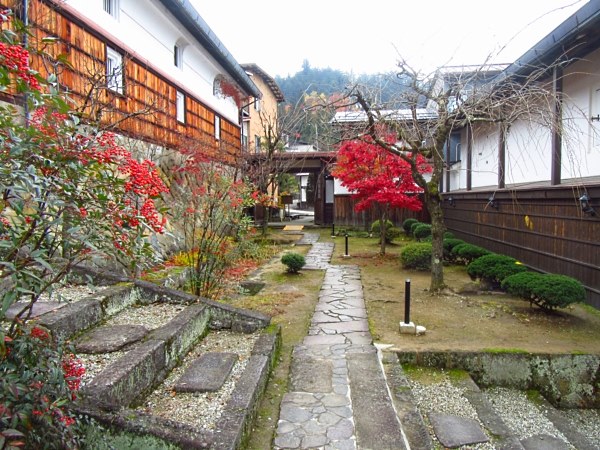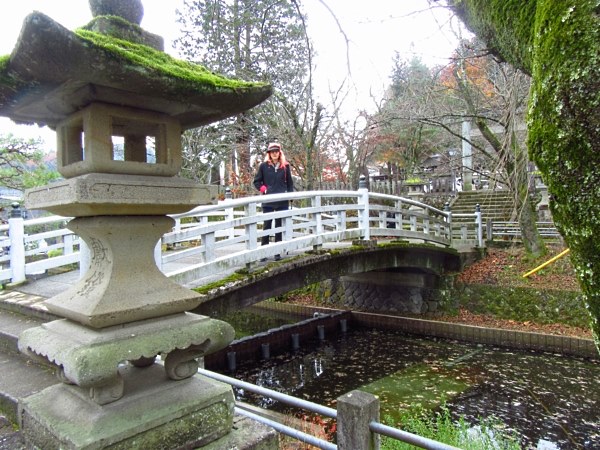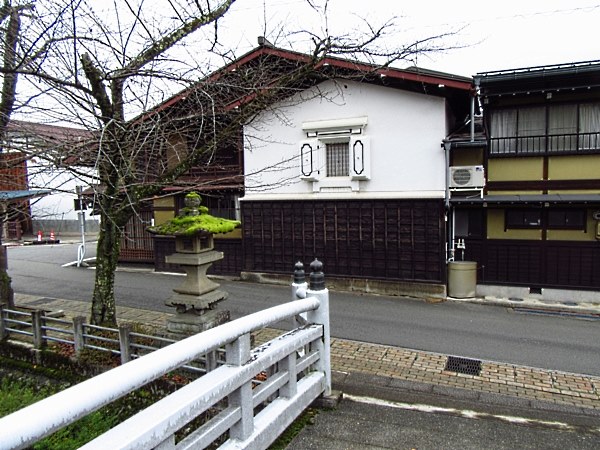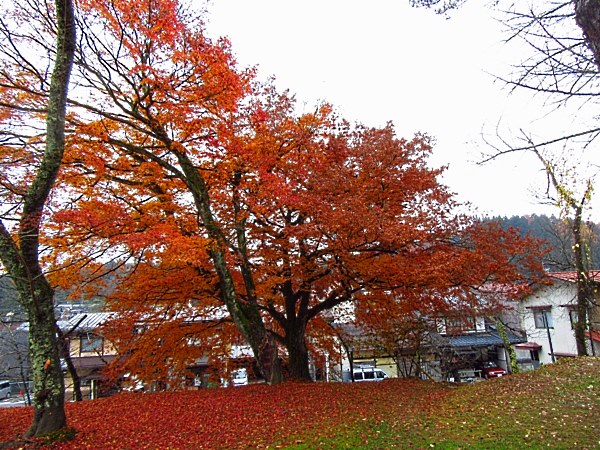 Sorry, I have a lot of pics of trees. I could not help but admire them..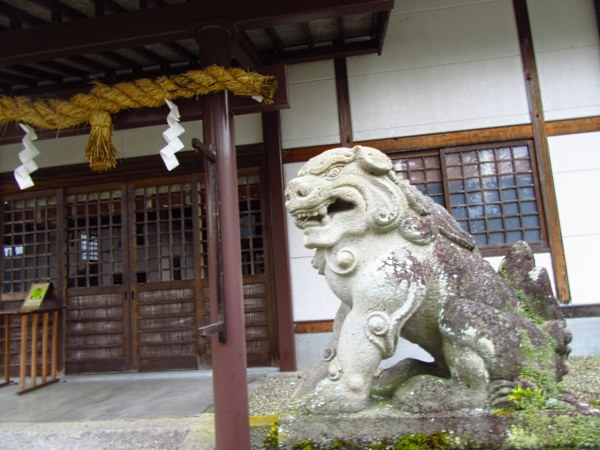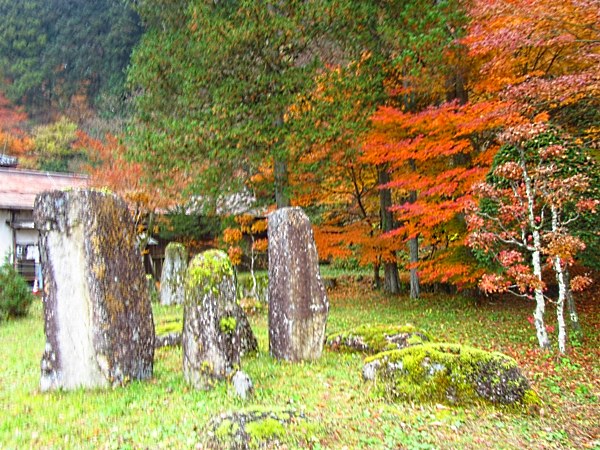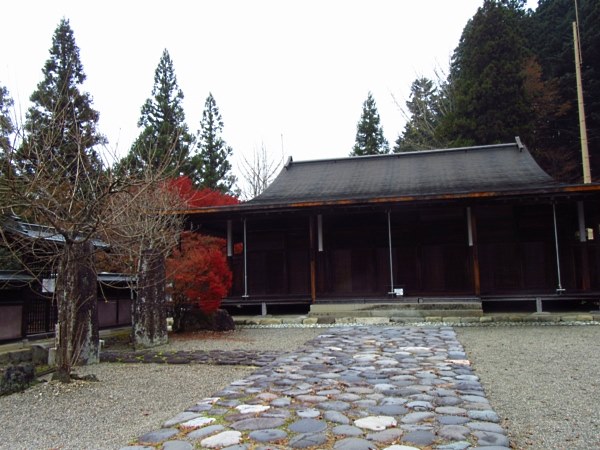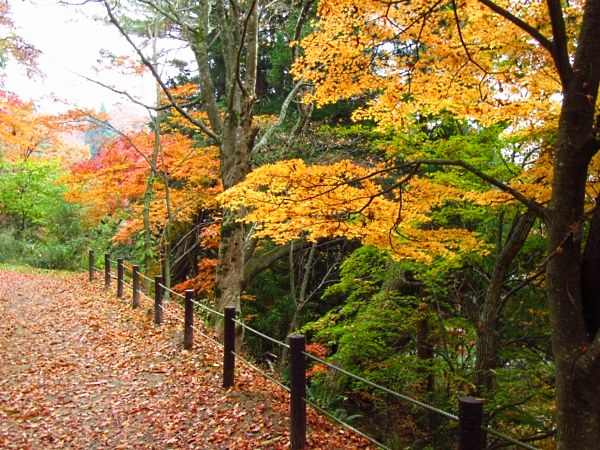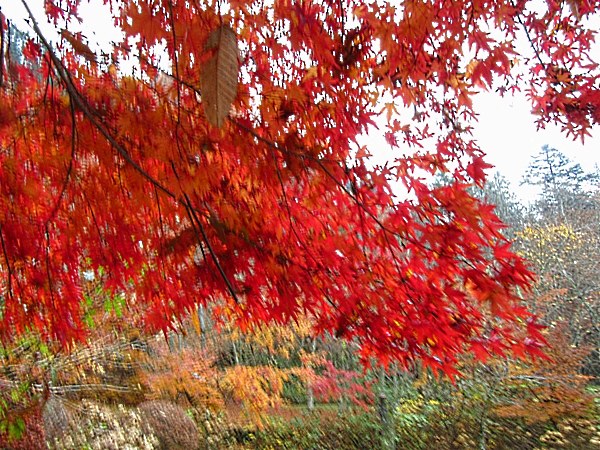 Takayama is tucked in among hills, one of them being the castle hill. The castle is long gone, only the foundations are left. But the trails and forests around it are very worth hiking to. You can see the city from above and you can enjoy feeding colorful little birdies from your palm: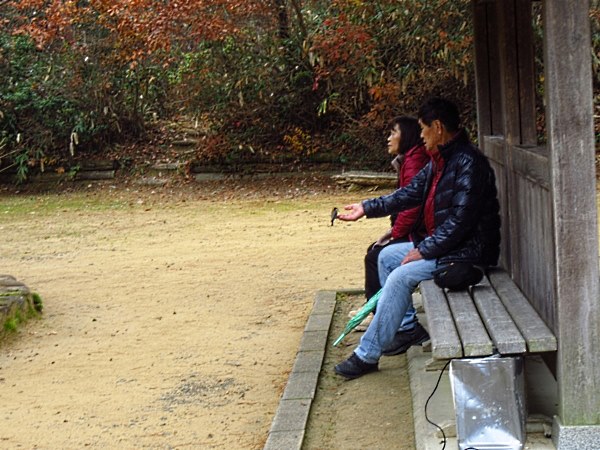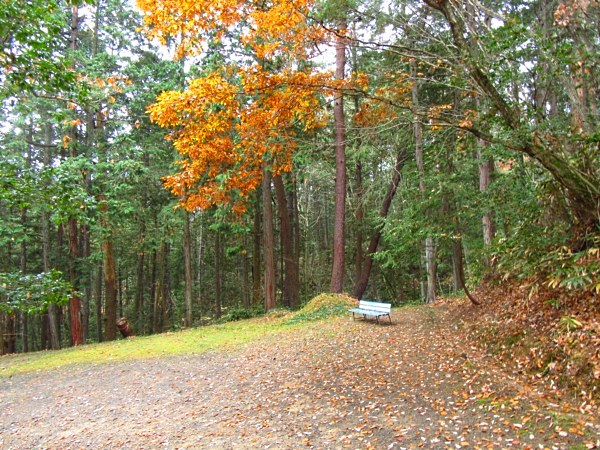 They even warn that bears live in those forests and people hike with little bells on their backpacks.ᅡᅠ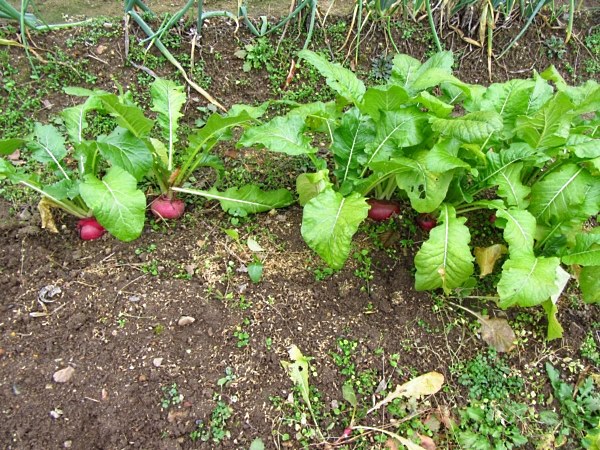 Everywhere there is a little piece of land – it is turned into a neat garden. radishes are big and cabbages are just starting- but it witnesses the fertility of their land and the diligence of people.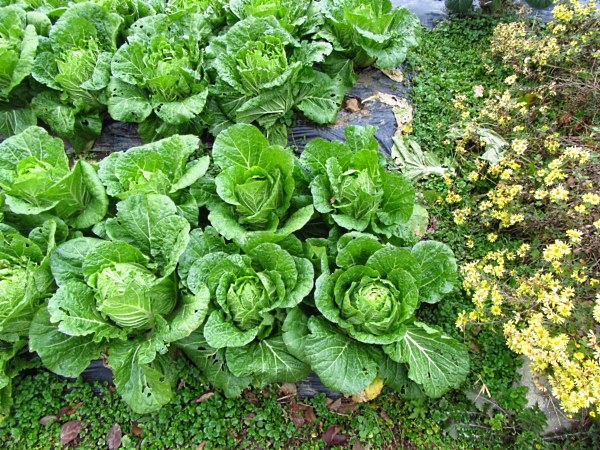 Most of the temples are high up ᅡᅠ -to reach God is not so easy… Consequently – we didn't climb to all of them, our legs were tired.ᅡᅠ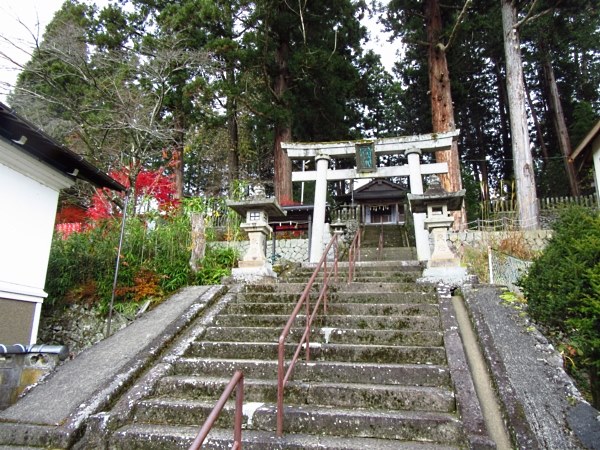 Most of the little pools for hand and mouth washing have a dragon and water comes from his mouth. But I liked here dragon not as much as the maple leaves…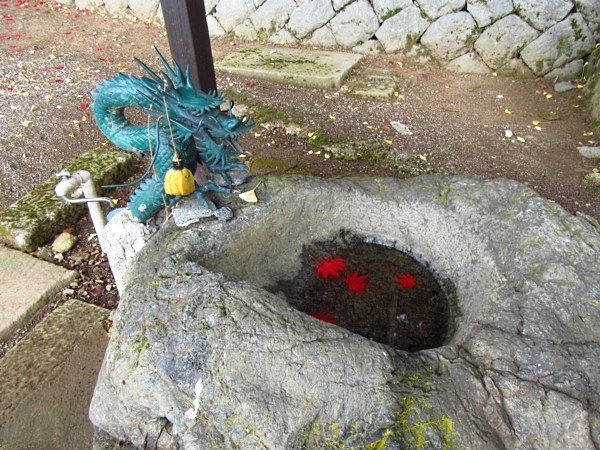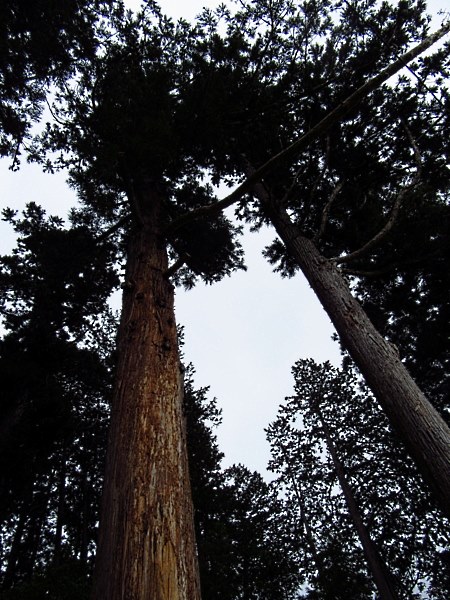 Lots of cedar trees by the temples on the slopes of the hills.ᅡᅠ One can walk there endlessly…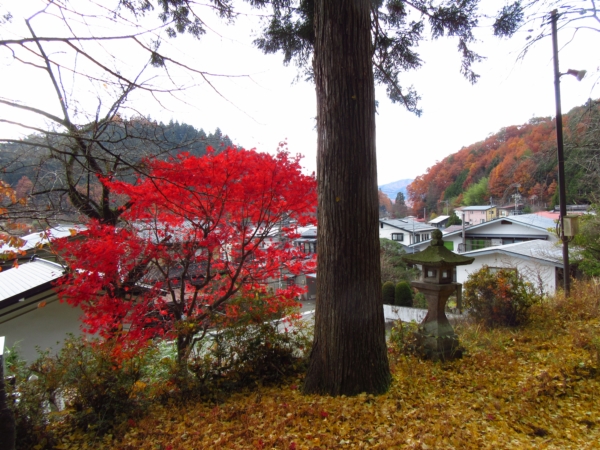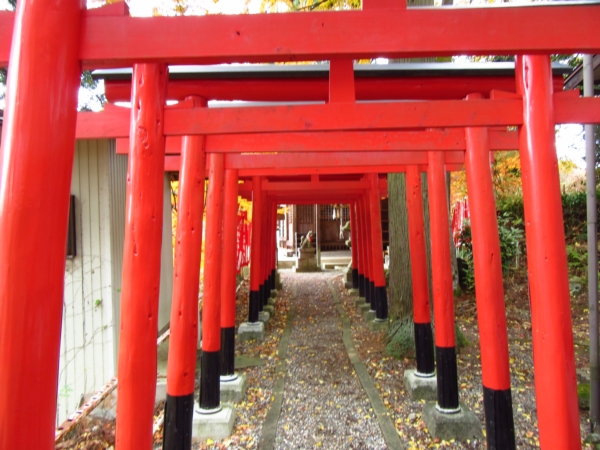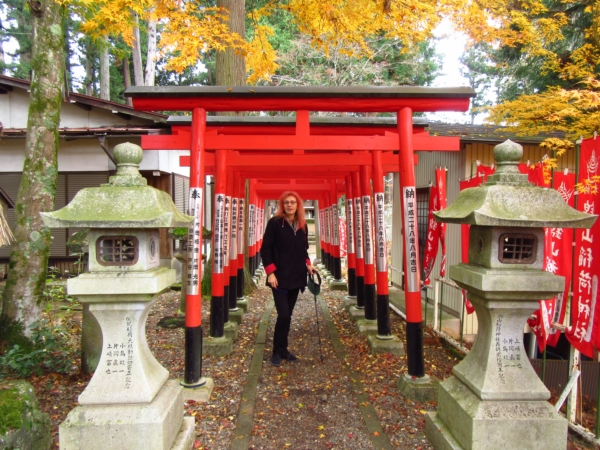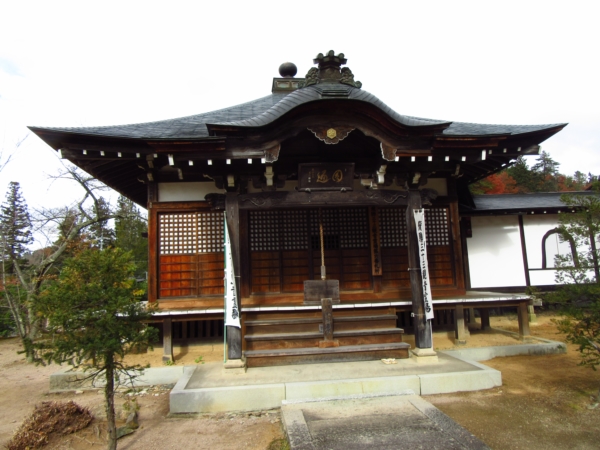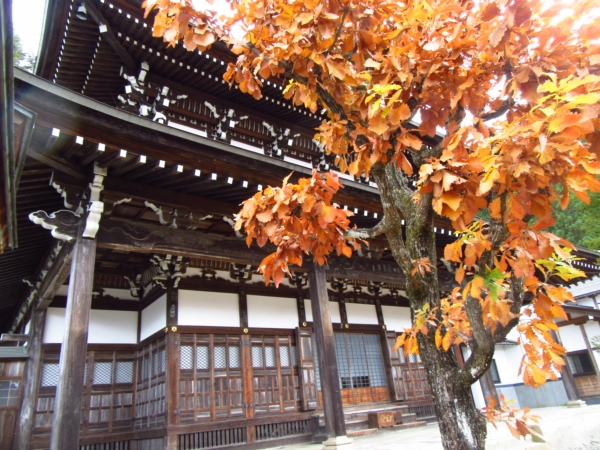 The way they shape their pine treesᅡᅠ -could not take my eyes off…ᅡᅠ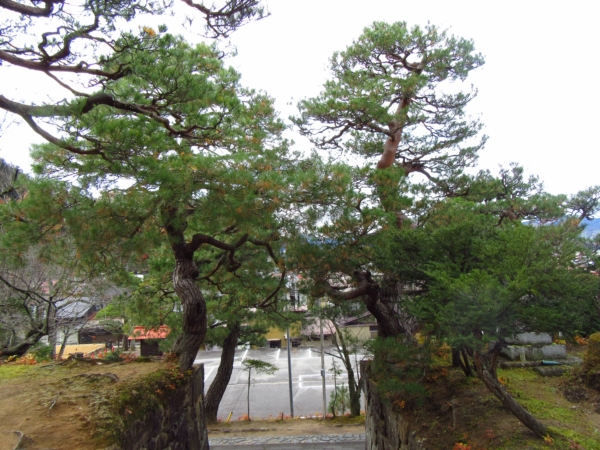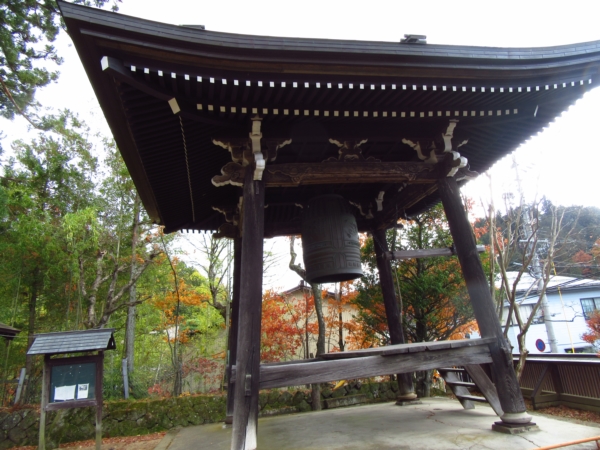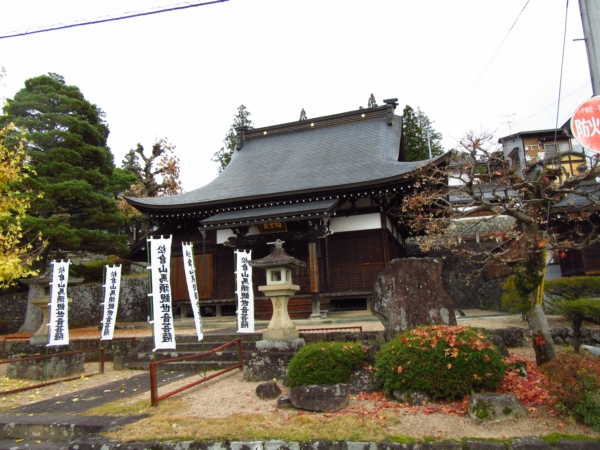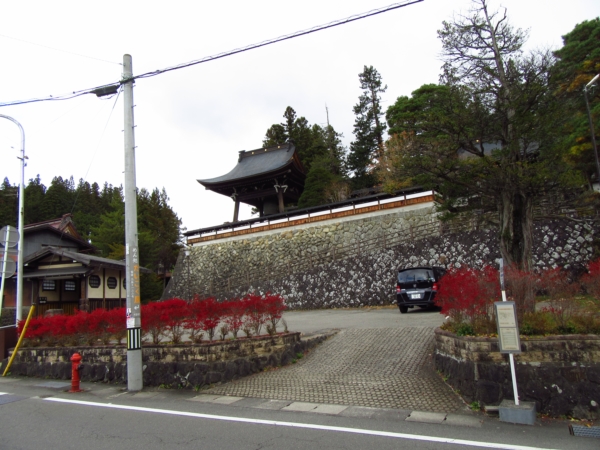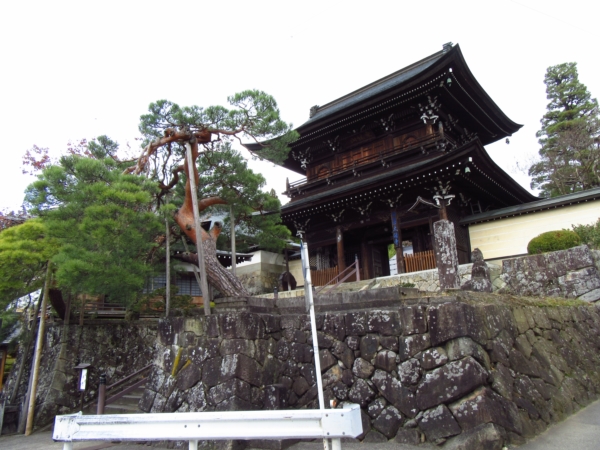 Lots of big branches of the pines or other shaped trees are supported. And lower -those round reddish bushes by a road are azaleas in bloom! At this time of year…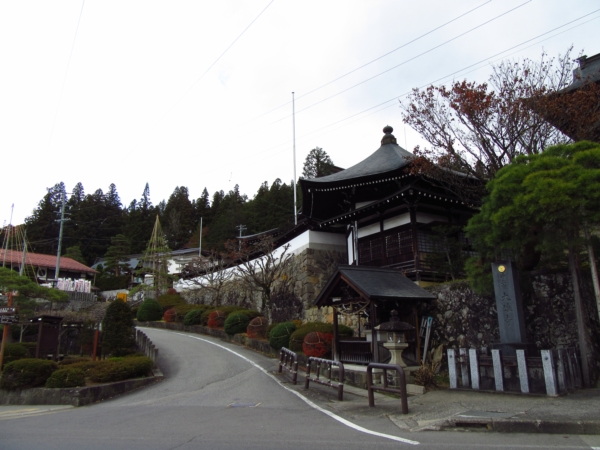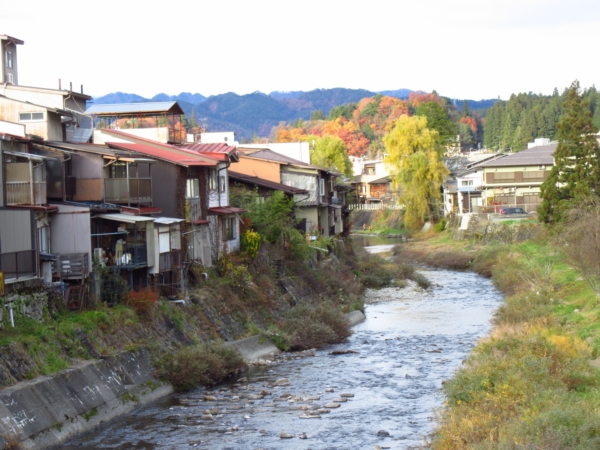 This pine tree is like a coquette!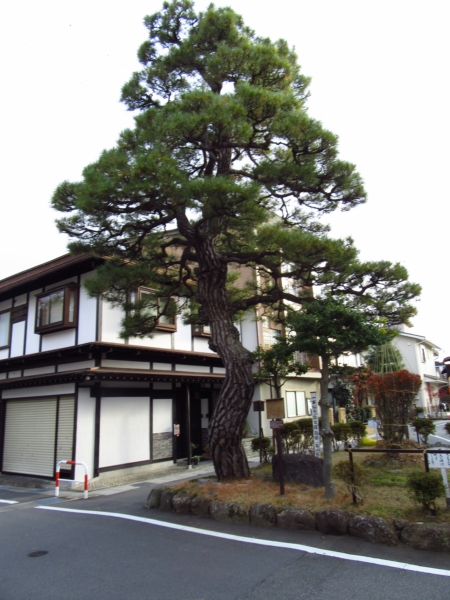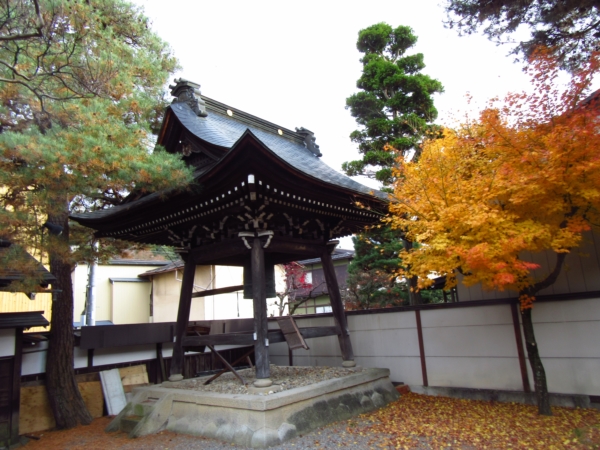 Those were Lithuanian flag colors!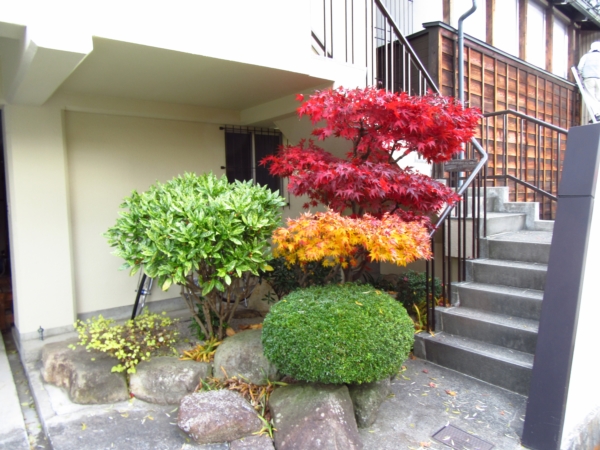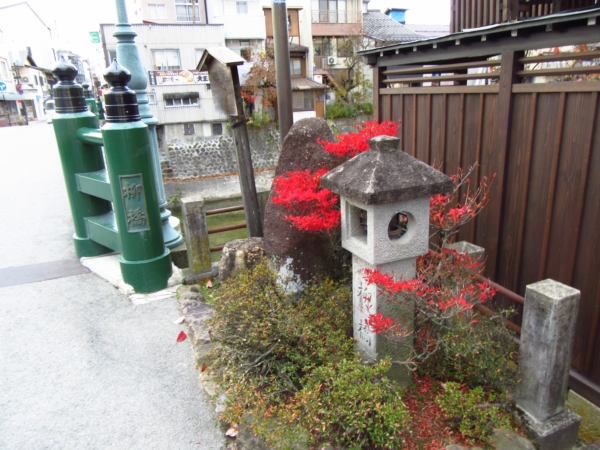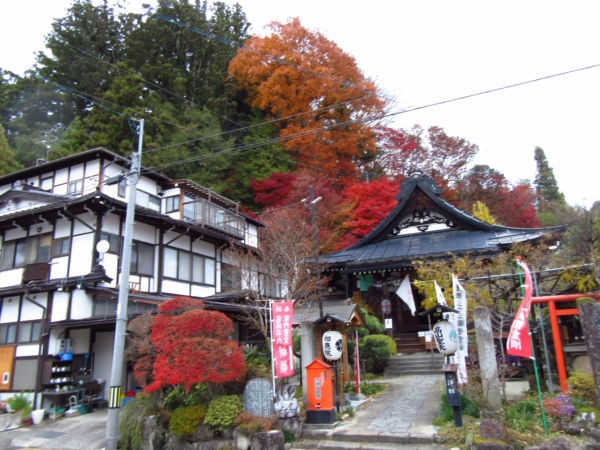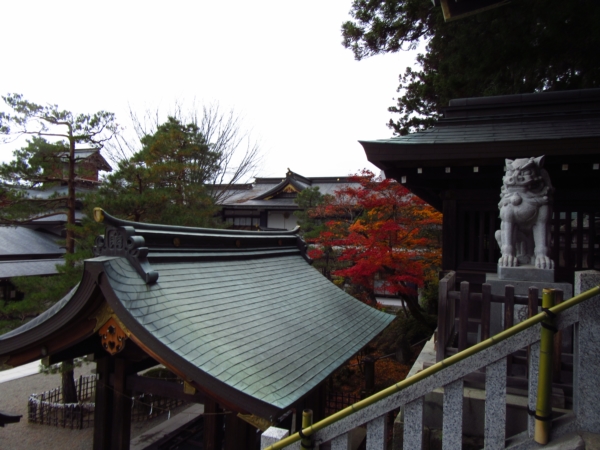 When it is cloudy and gets dim – my camera is very sensitive to not being stable, and my hand is not that stable. This is the way how they dry their persimmons, also -ᅡᅠ not just hanging, but hanging beautifully!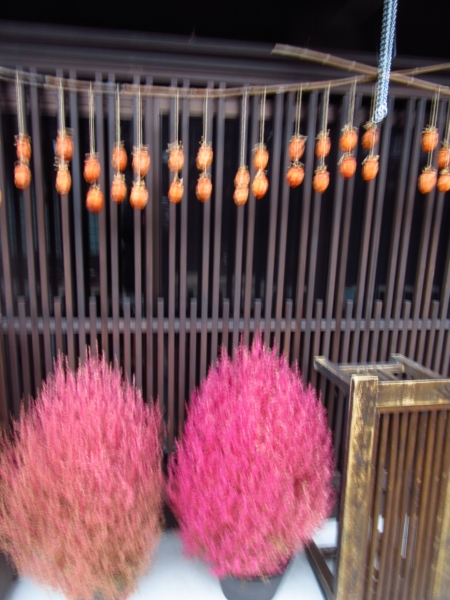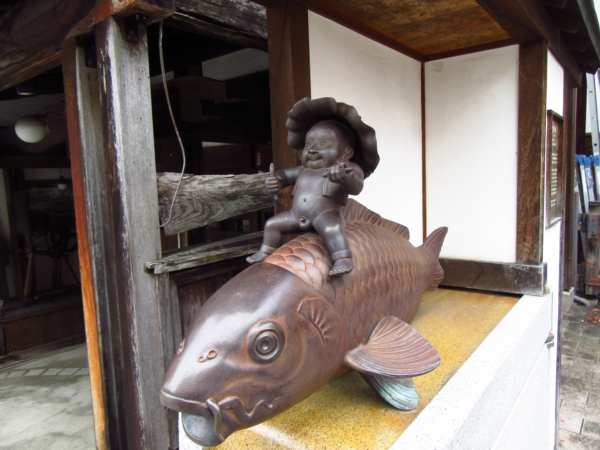 This must have been some occasion described on the board on the right.ᅡᅠ never saw so many mums by anyone's door, too tacky: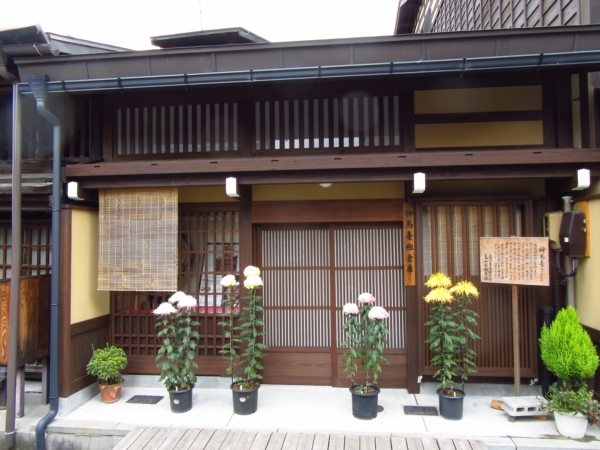 I don't know a more beautiful entrance to a house…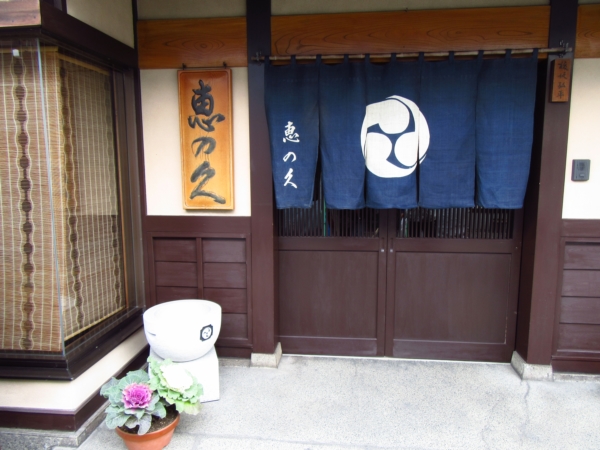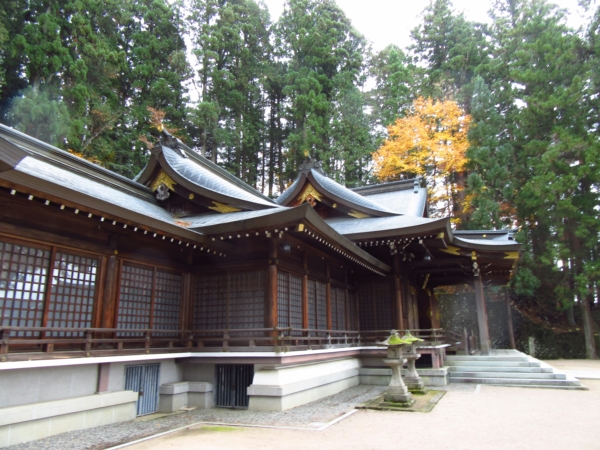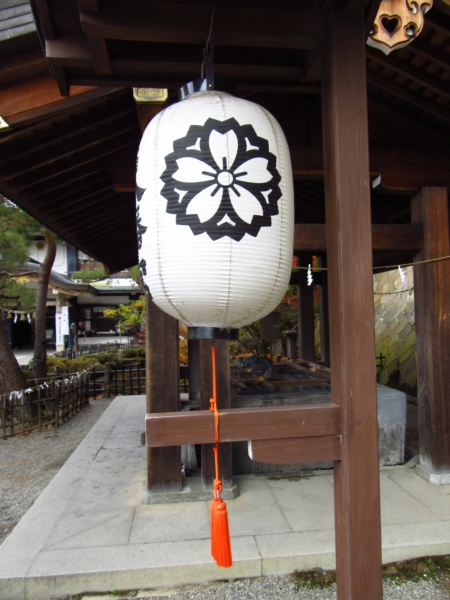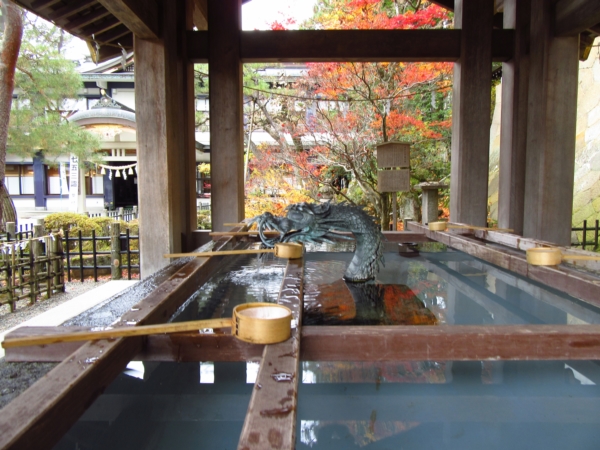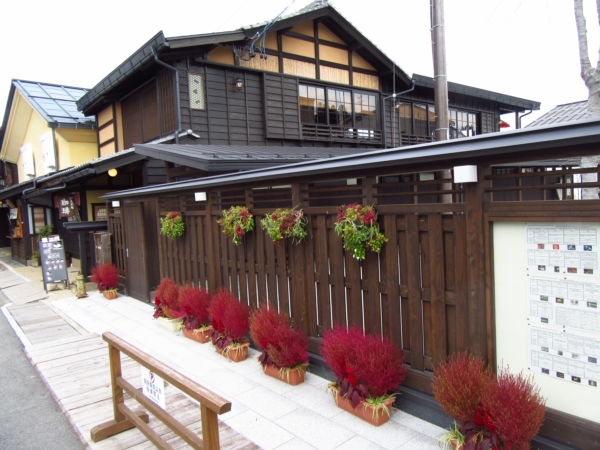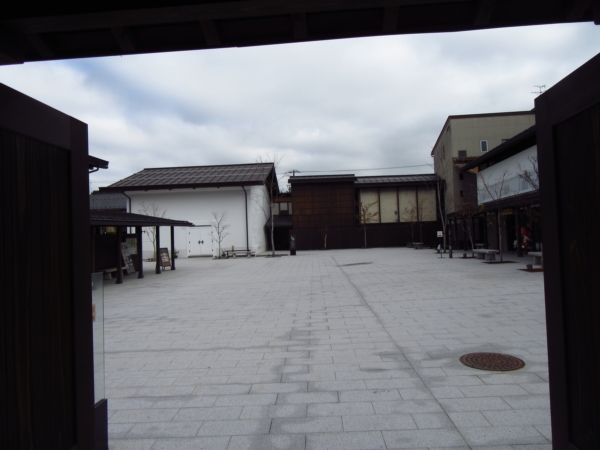 When the skies cleared up-we saw snowy mountains form our hotel steps: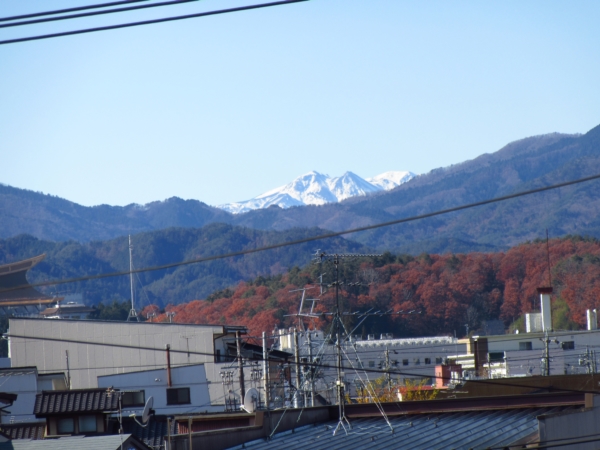 ᅡᅠ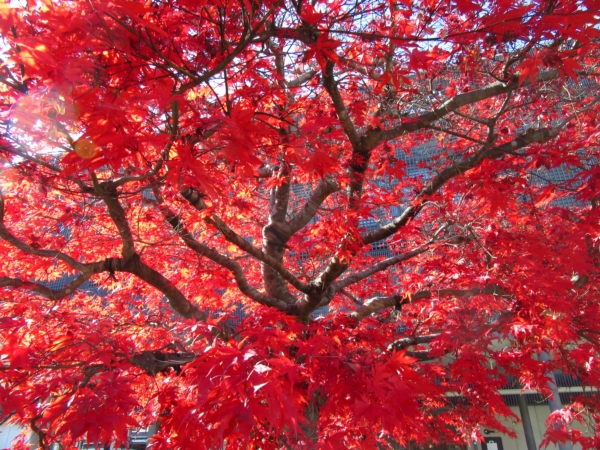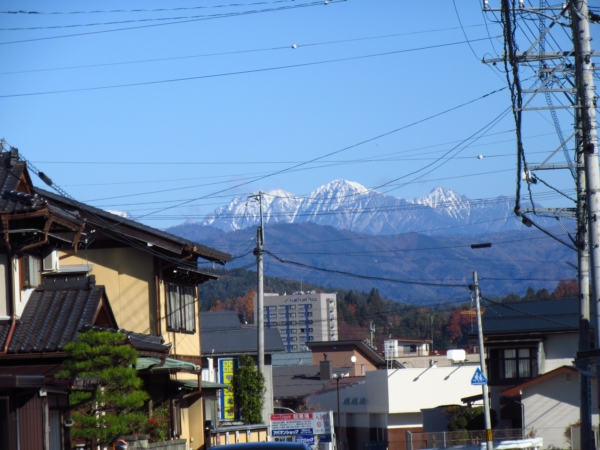 Peculiar – there was a pagoda far in between roofs – and it had a cross: