The last three nights we slept in Playa Del Carmen in a small hotel Playa Natural. I guess there were no more than 6 rooms-ᅡᅠ smart people buy a small lot or a house ant build a tall narrow building there with bathrooms in every room – and here you go, we have a hotel! We found it through booking.com. It is in a perfect location! Very close to the beach, by the main street that leads to the beachᅡᅠ -if I remember is St.r $38. And 2 blocks form their pedestrian main drag – Avenida 5. But the room we got was not cozy at all, too dark,though everything there was pretty comfortable. But I saw there are bigger rooms that have a balcony or a little yard. But there is a lot of choice in Playa. We wanted a quiet place and it was quiet. The street where it was at had plenty of place to park the car. Playa is also a safe resort area. And kind of busy, though restaurants in the evenings were almost empty…The good thing – you can walk to the beach and walk in the city here and there-ᅡᅠ is is a city. Not like a jungle with a line of small hotels – that was Tulum. But there were two disappointments -the beach is so narrow, that if you walk in the wet part of it you may walk through someones legs…They built resorts immediately on the sand and roped their areas, even built tiny swimming pools like 6 yards from the super warm sea! Crazy. The second and worst thing was thatᅡᅠ the vibe of the city certainly didn't agree with us. Lots of greediness in the air, and I guess – corruption. And it trickles down to visitors like us – the infrastructure is bad as everywhere in Quintana Roo, everything is more expensive than in other places- vendors told me the rents are very high, and the lots are super narrow and overpriced – which leads to lots of empty lots that are not so empty, but filled with trash to the brim. I guess, it is not my business, but we are not going there again. So here is Avenida 5: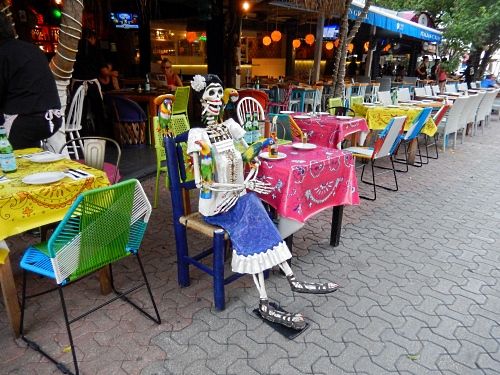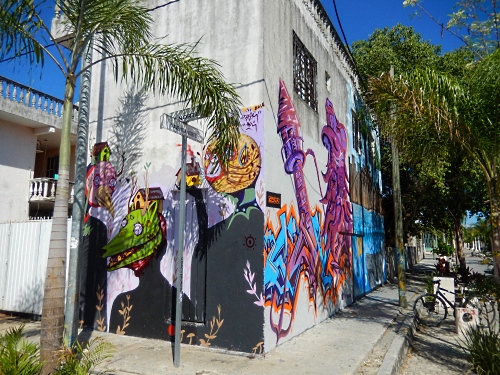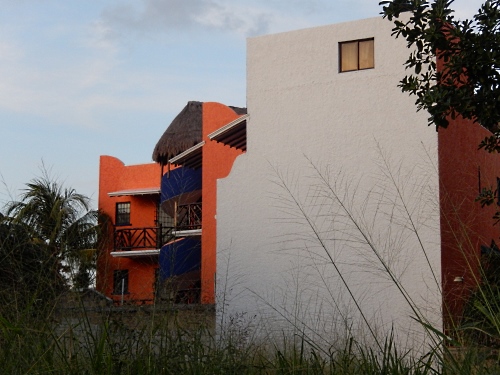 The narrow beach: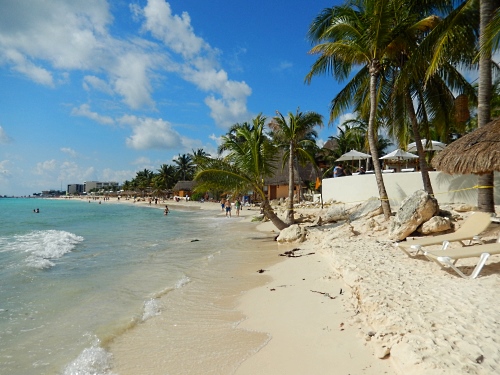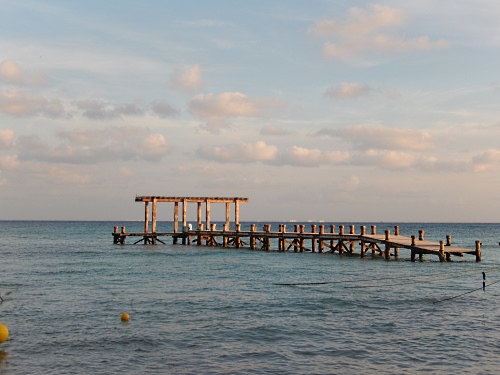 There are modern buildings here and there, but I found our street leading to the sea the most beautiful, between the sea and Av. 5. Here is some creature looking down to a real very small cenote in front of some hotel: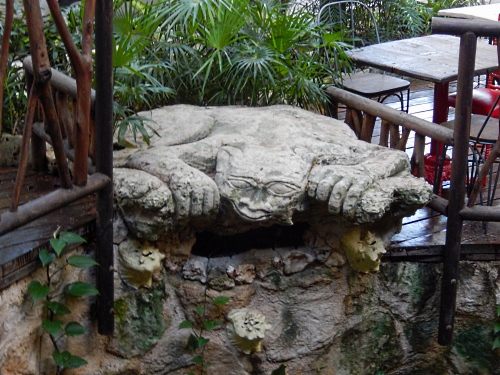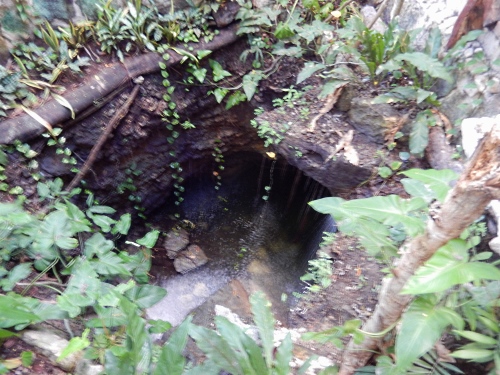 This strange building is in Av. 5: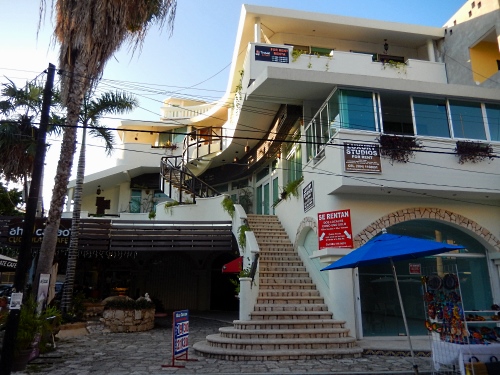 The only oasis I found there that I really enjoyed was an Asian store Caravan, where the things for sale were beautiful, the music was very pleasant Indian chantingᅡᅠ and the girls that work there are also charming. So nice was my experience there, thatᅡᅠ I ended up visiting that store for 3 times and buying dresses that I do not need :-). So here I dressed one of those dresses – I guess it is fit fro the coming Rooster year – and the next day we went to visit Puerto Morelos-ᅡᅠ a town where we stayed 5 years ago: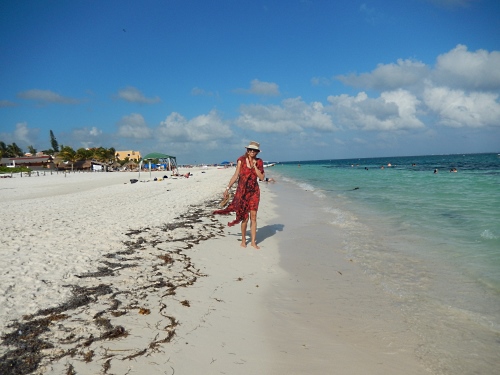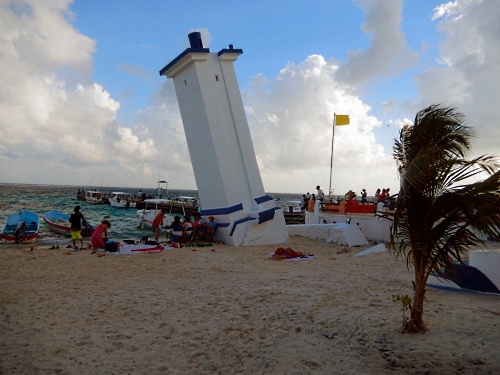 Here is a modern church in Puertoᅡᅠ -and we happened to see it while there was a wedding: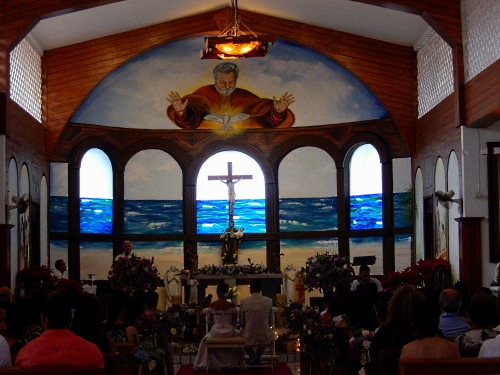 In conclusionᅡᅠ – all this side of Yucatan peninsular is good for catching lots of sun, warm sea and high temperatures. It is good for busy people-ᅡᅠ lots of hotels with all included. What concerns cenotes-ᅡᅠ you may not have a car- so you can take an excursion or a bus to them/ There are lots of amusement parks. Some are for visitors with high adrenaline levels – like Xplore. There is even a cenote park – where you can enjoyᅡᅠ 5 cenotes in one day, but be prepared to pay not 60 or 100 pesos but $60 USA. But if you have no more time, so it is good to have a choice: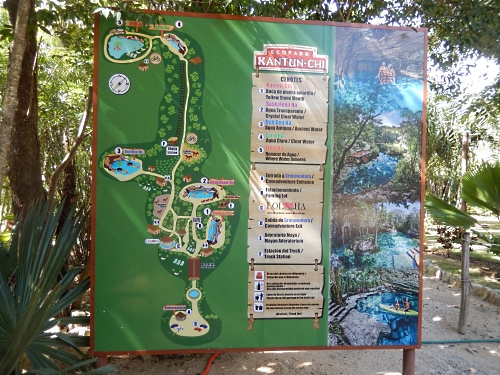 Will we go again – yes, we will, but maybe in January or February, sometime. when we have time during those months. Should you go – definitely!