It took me a long time to find time to prepare some pictures from our Rome trip a year ago. We went in December, but not during Christmas, way before it. For a week, with my friend Dainora. And it was perfect. The best thing – no crowds, not at all. There was not a single person by the ticket offices in Vatican museum – that tells all :-). And the weather is just right for wandering endlessly in the city and around it. We didn't get any rain, just perfect Italian skies! Which I recognized as perfect only on this trip – they are really something! The clouds and how they are set in the sky were different for my eyes this time and they were just beautiful. And everything else was amazing – how can it not be – it is the capital of Italy. With such a history! We admired so many churches, so many old sculptures and some new ones, the views of the city from above its 7 hills, the parks and the rich citizens' houses, and there are still more left to visit. We walked a lot, a lot, took a bus only once from Via Apia. So here it is, the beautiful Rome!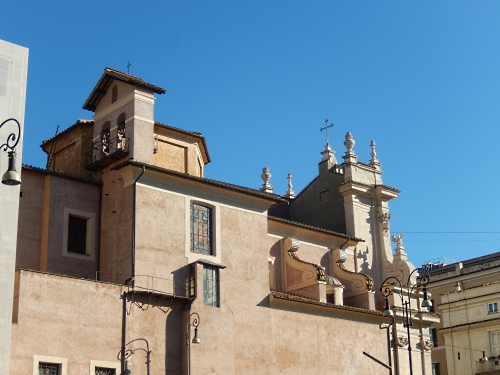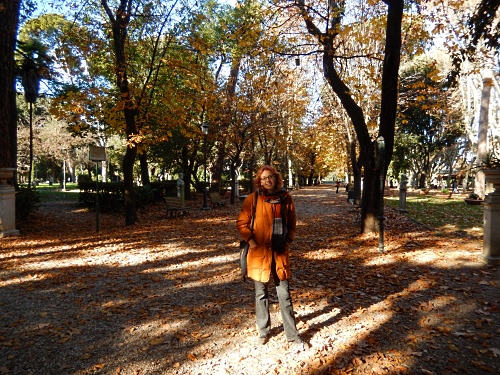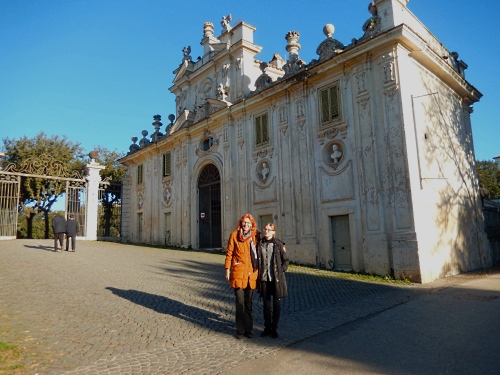 Here is the place where we lived. It was exotic – in a yard of a huge museum of Oriental art! Guess what – we didn't find time to visit the museum…We found this apartment through Air B&B, you can see it in that building after the bridge in the first floor. It seemed to have been part of the museum. but now restored to a rather comfortable apartment with a living room-kitchen, a very big bathroom and a bedroom, just right for 3 people:ᅡᅠ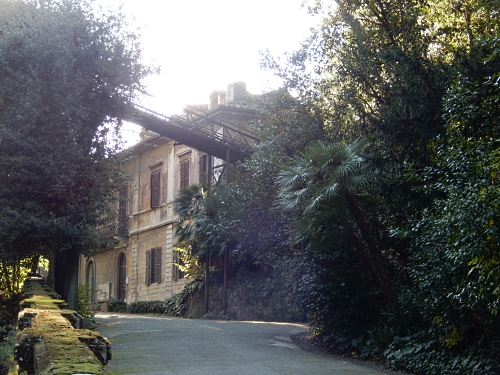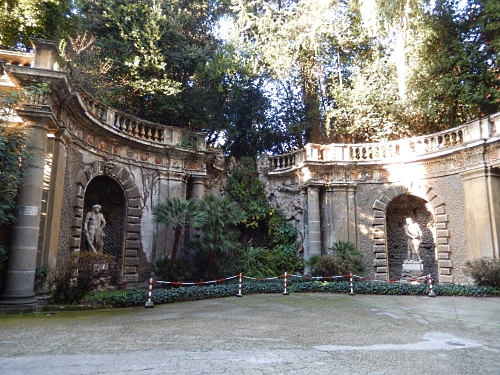 The calm autumn light in Rome was just right for the still hanging leaves on the trees: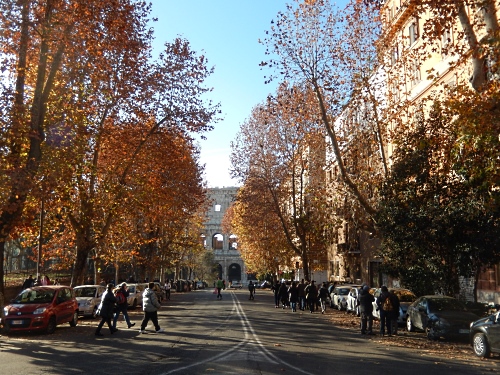 The view from a not to miss basilica St. Peter in Vincoli and Peter's vincoli: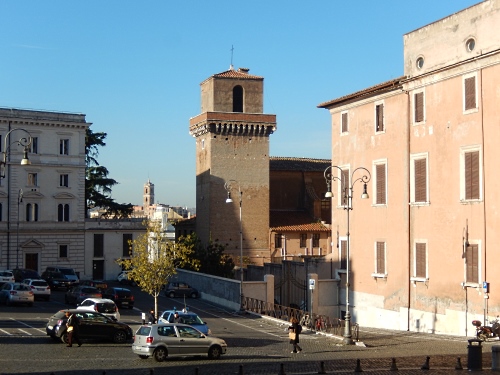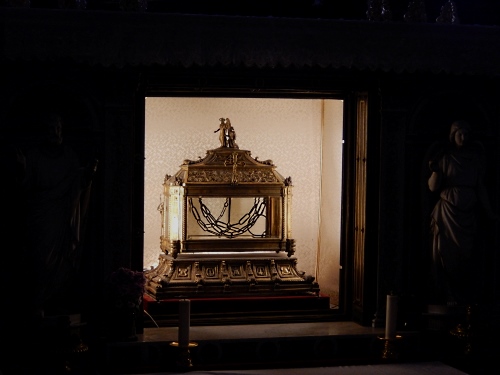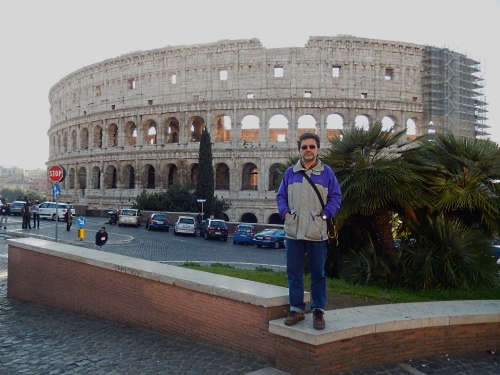 We are standing on ancient stones, going to the Forum!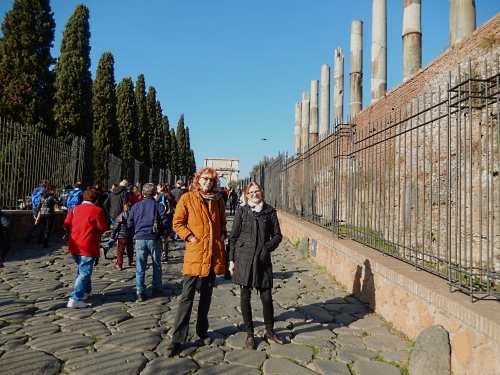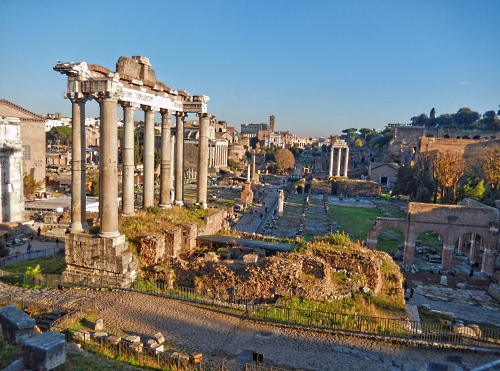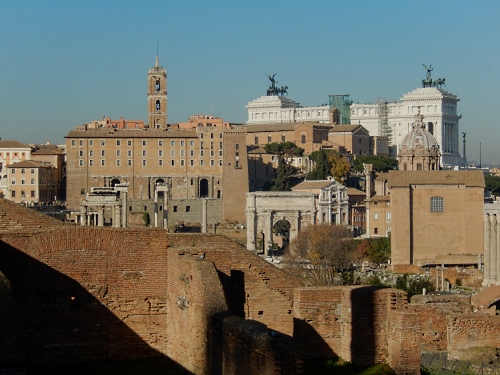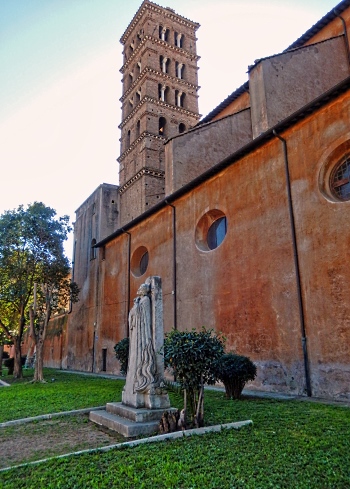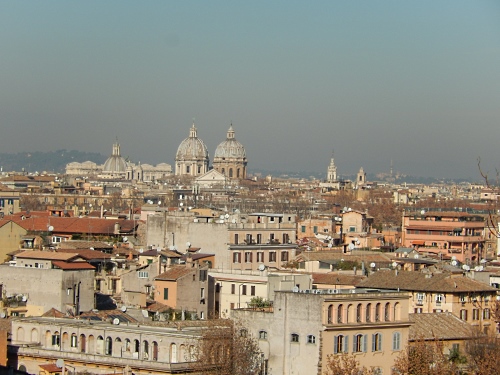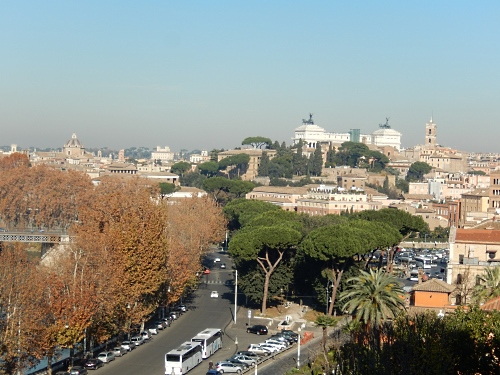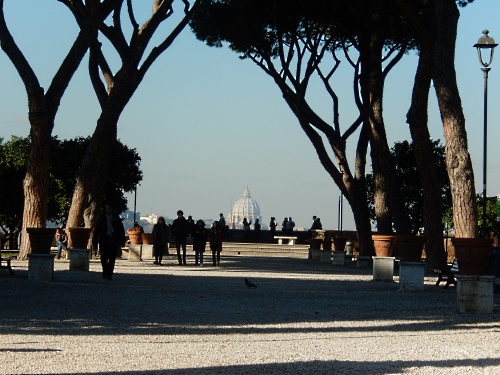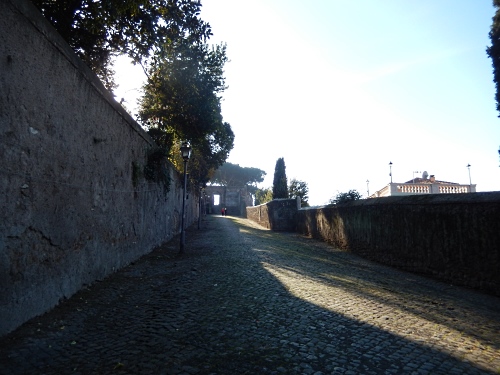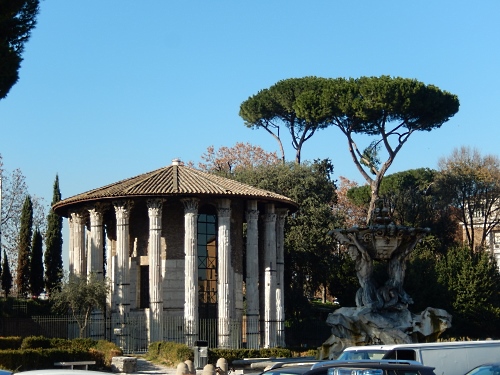 The bridges over Tiber river, the river itself, so amazing: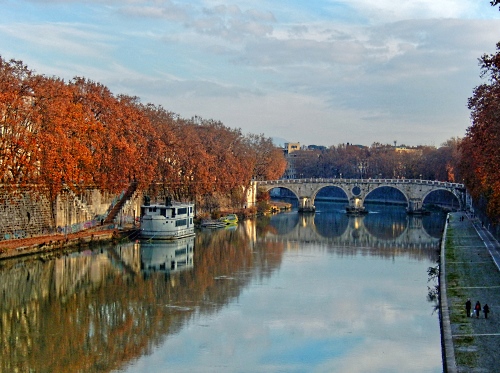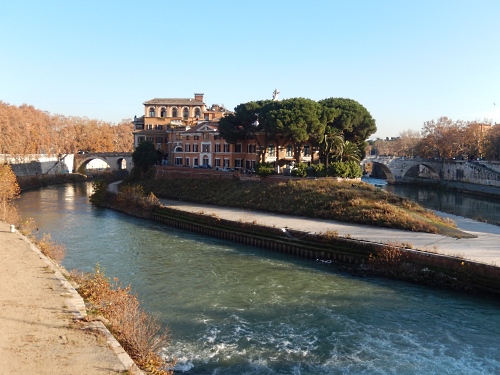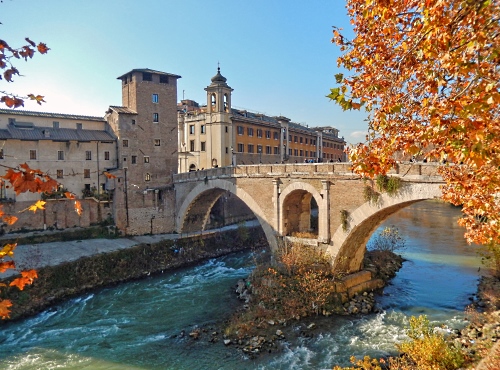 The little market in the middle of downtown with "a showman" who had quite a performance convincing us to buy his vegetable shredder: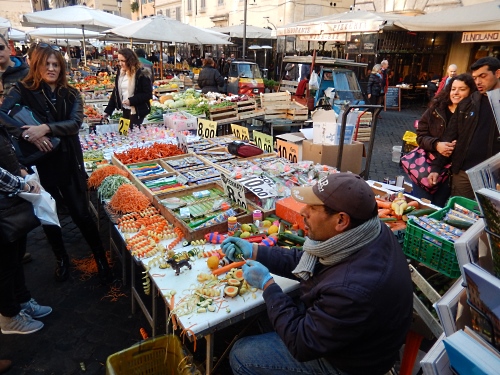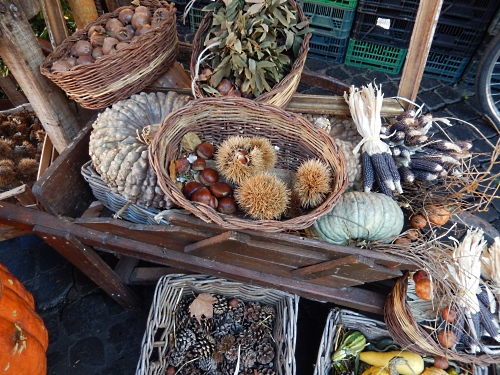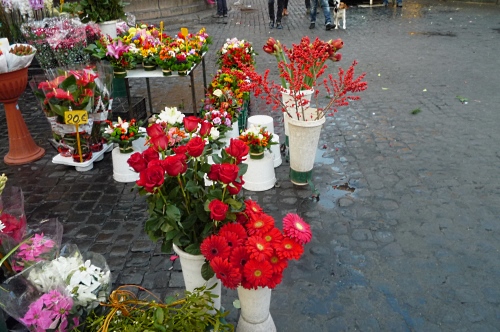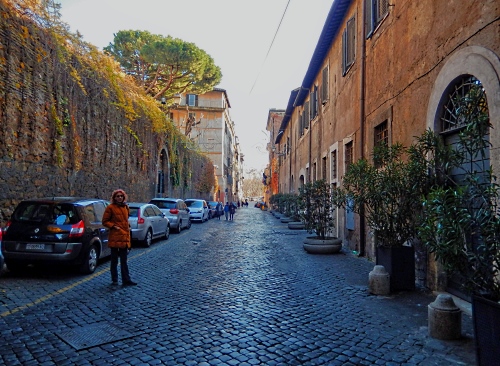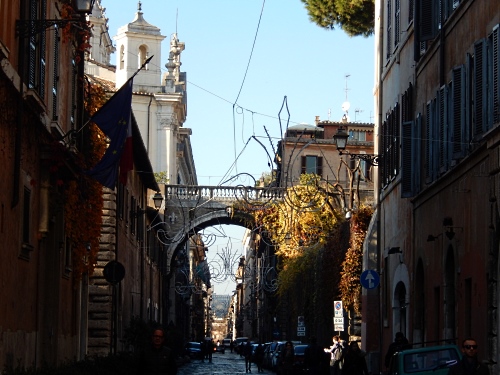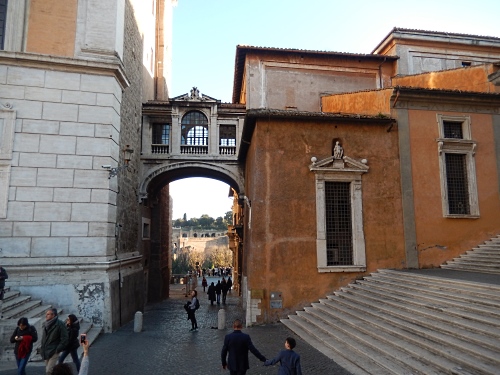 But somehow I picked a part of Rome I liked best and I'd like to live there for a while – a dream :-). It is on the other side of Tiber – Transtevere: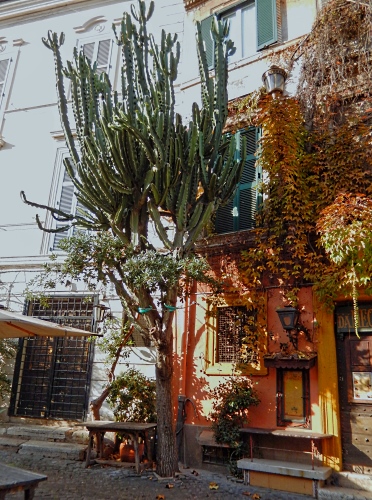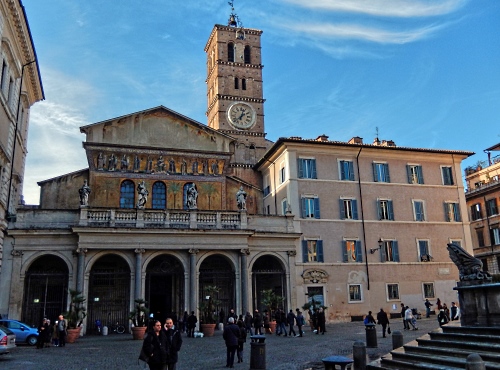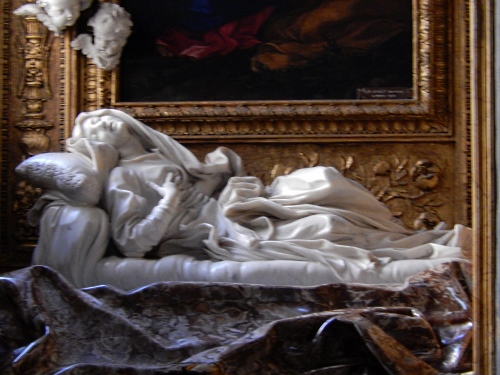 Those are camellias-ᅡᅠ I imagine how it is when they bloom!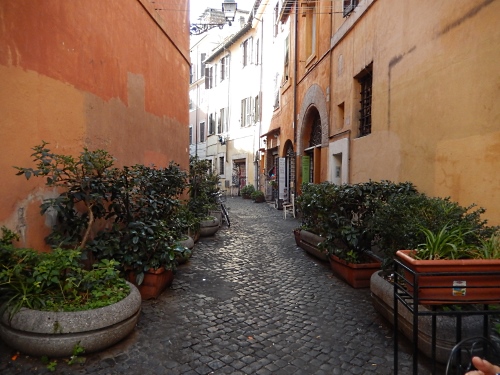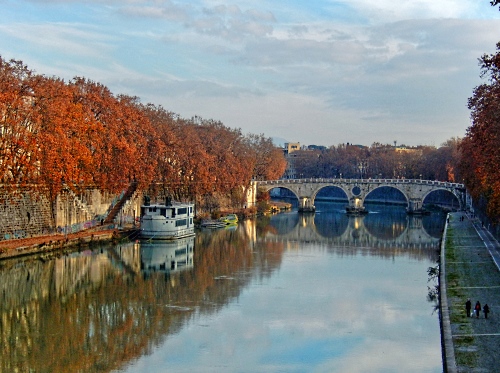 Here again in the center – Pantheon with its mysterious hole in the top – no rain comes from it!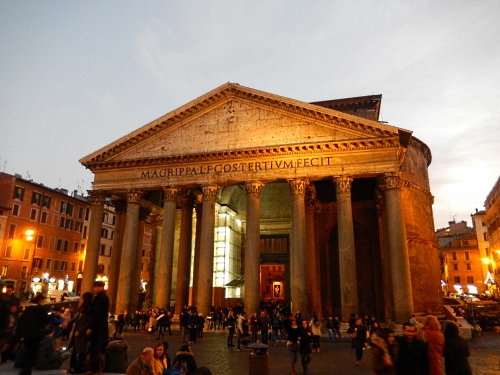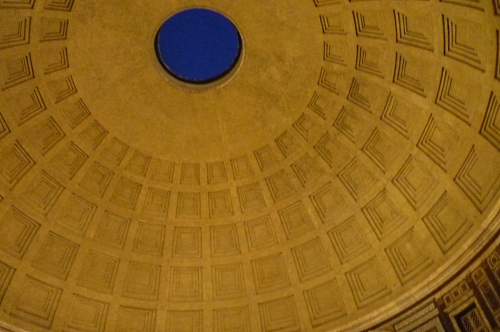 The Trevi Fountain: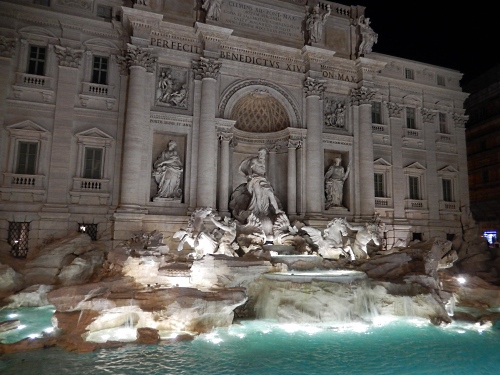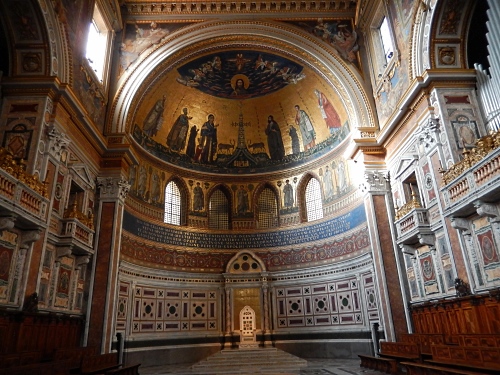 To be continued!