We are spending two night in an old coal miner's town Taylorville not far from Greymouth and the river Grey in this Brunnerton lodge: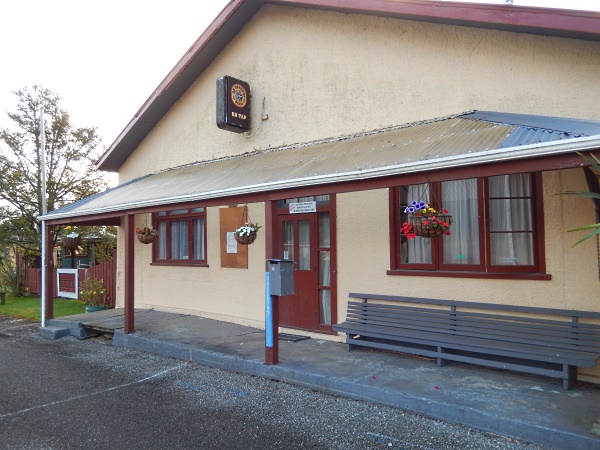 The neighbor's are keeping 14 miniature horses, but I could see only 5 of them. keeping just as pets, because they are so dam cute! And only 2 of them were very friendly with me :-). they are covered with jackets because it was raining- ᅡᅠbut very warm rain. very warm weather, I would think it would be good for them to get some shower, but the owner knows better: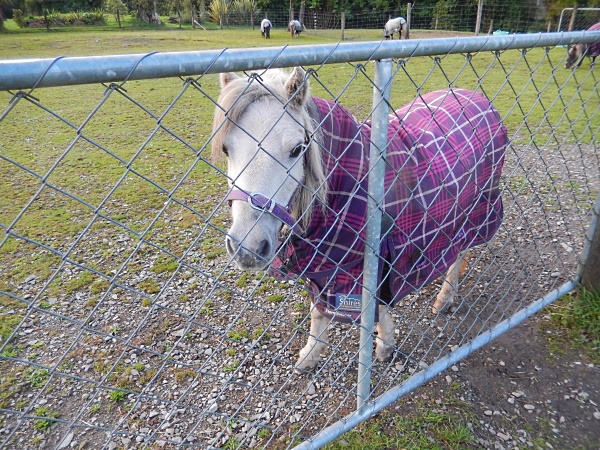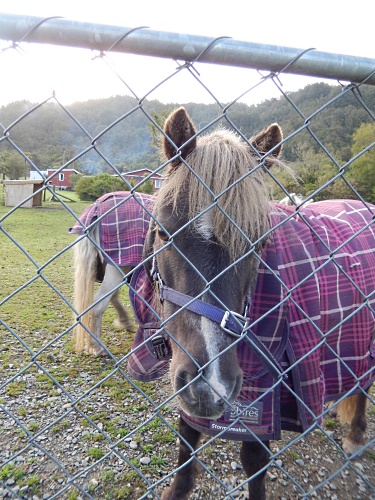 So we had some rest. Until maybe 4 pm here the rain was on and off but constant. Nevertheless we got out and drove towards the Arthur's Pass. the road was even and good, not so windy as on the coast and lots of Pukeko hens were enjoying the wetness: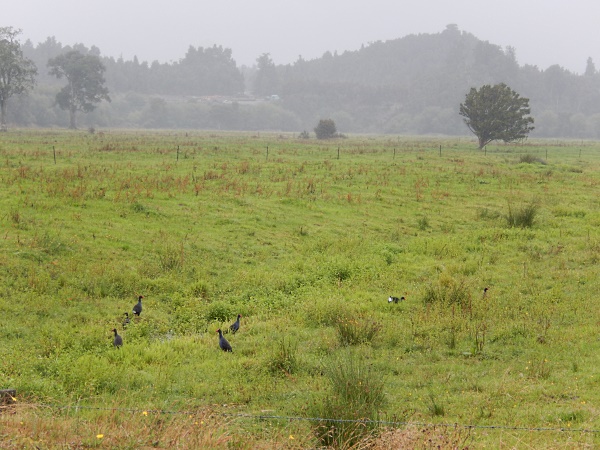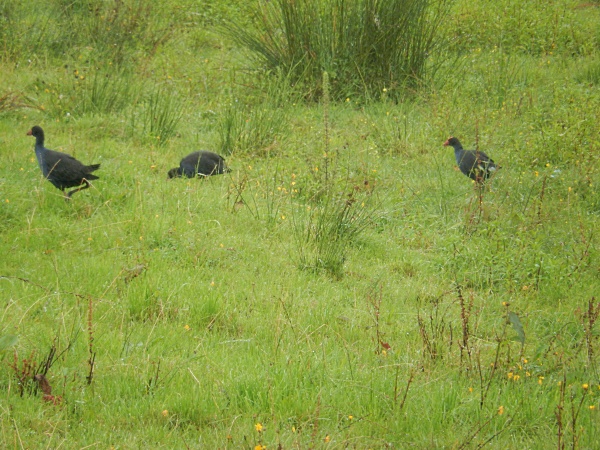 And those cows – what an interesting coloration they have- ᅡᅠthey usually all the same in one field: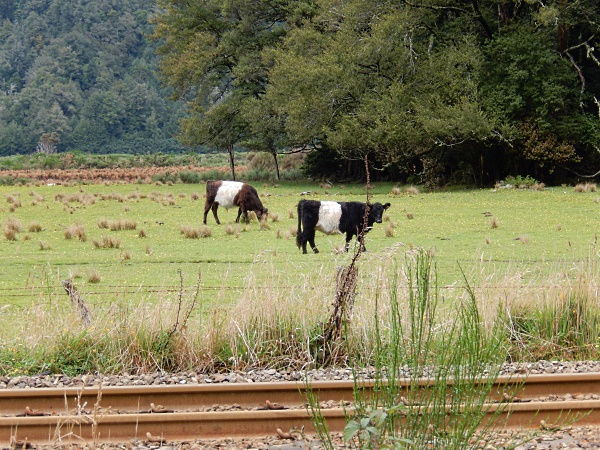 Here we reached the tunnel on Arthur's Pass and saw no need to drive more, the views were not worth doing that because we had to come back. We were doing a loop drive, came back again through Greymouth.ᅡᅠ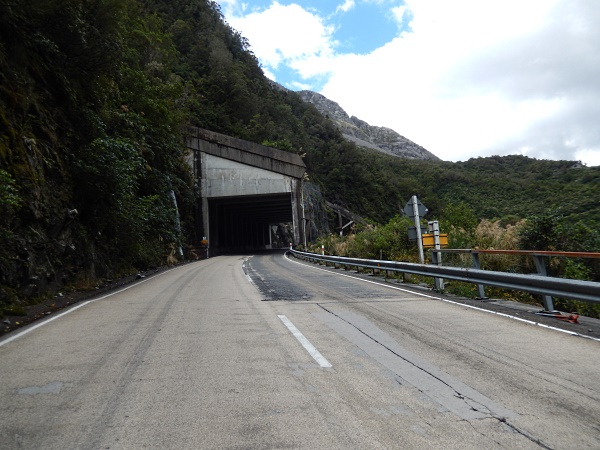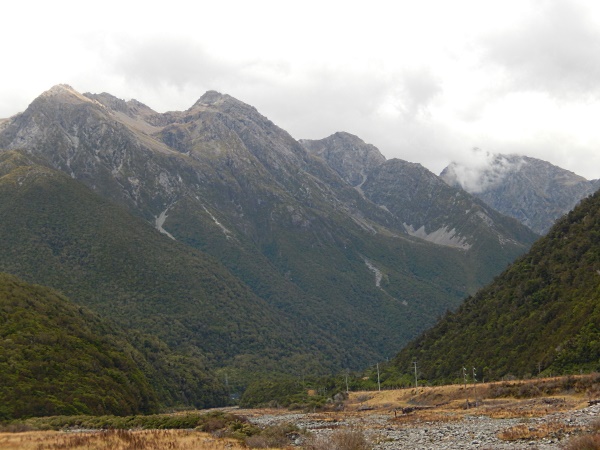 The lower part of Arthur's Pass road is beautiful, with clouds spread out in the sky in interesting ways. but the best part of it was a gallery we found in Otira, which is not even a town – it is a place with some 4-5 houses, one of them is an old hotel and the other is Modern Gallery ᅡᅠ-and it was a huge impression! I didn't expect. John ᅡᅠBurns is so talented and so evolving. Almost every other of his paintings are of different style. but no pictures allowed, so you can only find his web site and see for yourselves. If I was a collector ᅡᅠor a gallery owner-I would have definitely bought several of them. He is like Mark Shagal…We didn't meet him. only his lovely wife, who is with him since they were 14 years old!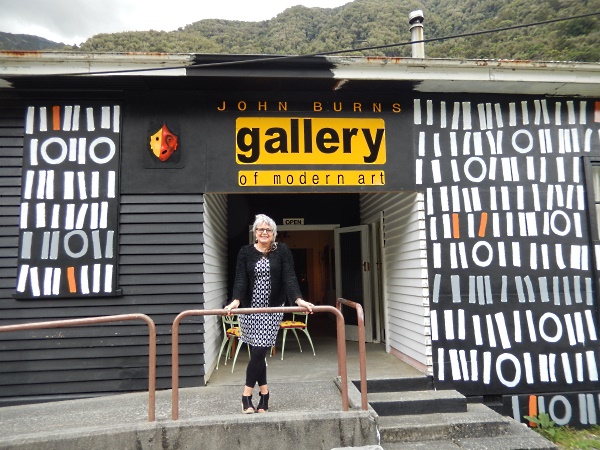 And here is the old also exotic hotel with a extensive collection of "stuff":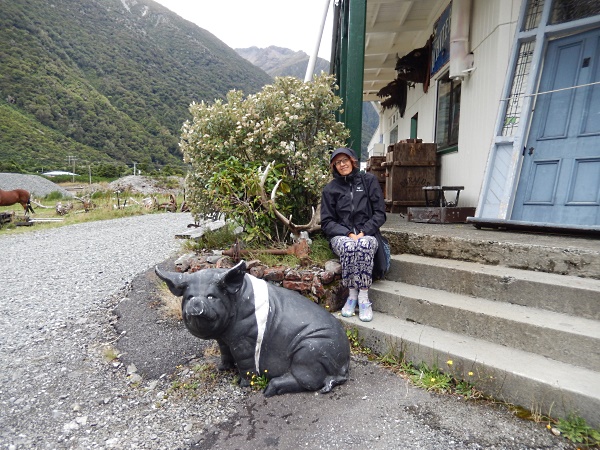 Those vans are very popular here for rent – and each has a different picture. Read on this ones back: I always wanted to be someone, I should have been more specific…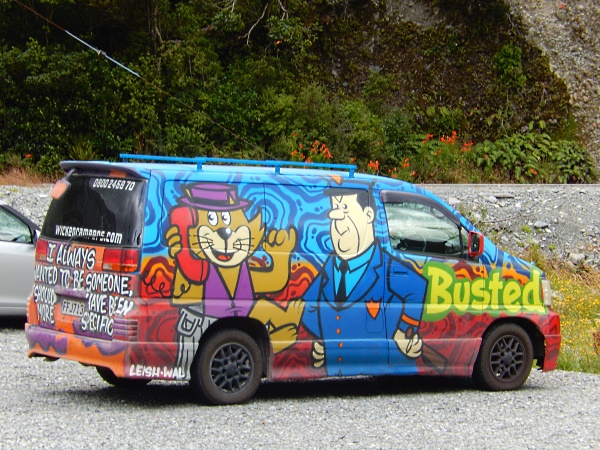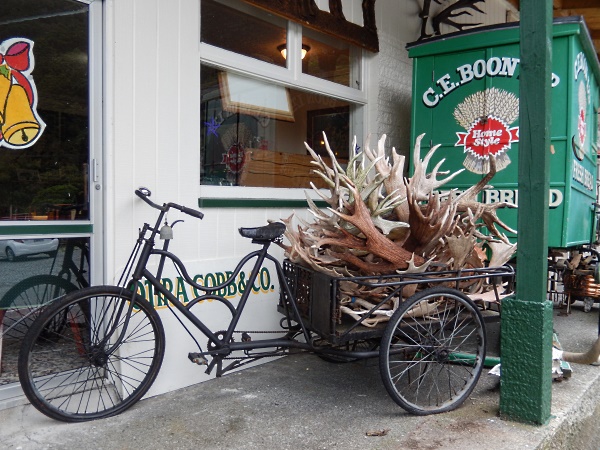 Here is what I saw in men's bathroom: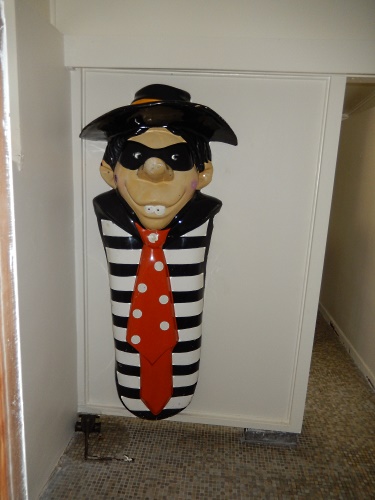 To tell the truth ᅡᅠ- i never go to men's bathrooms. But because it had this sign by this door, I couldn't help but look in: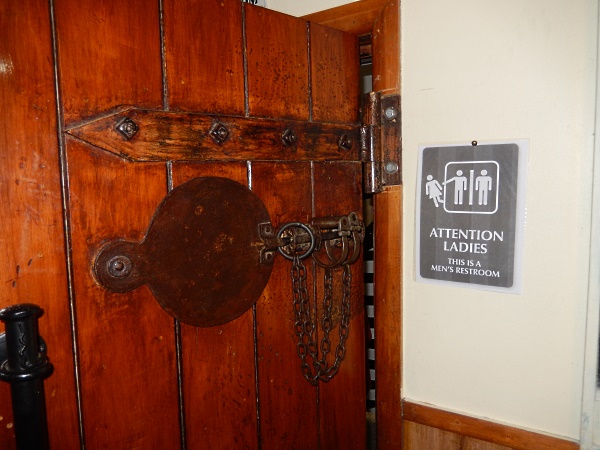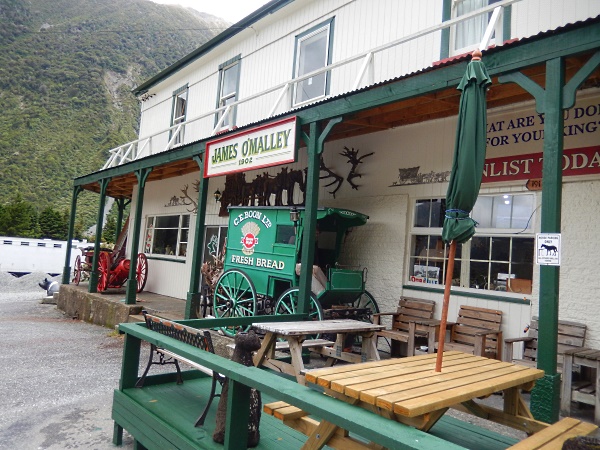 So then we drove down from the mountains towards the sea, with a big river on our side, with lots of slim but tall waterfalls lining the mountain slopes, sticking from dense forest.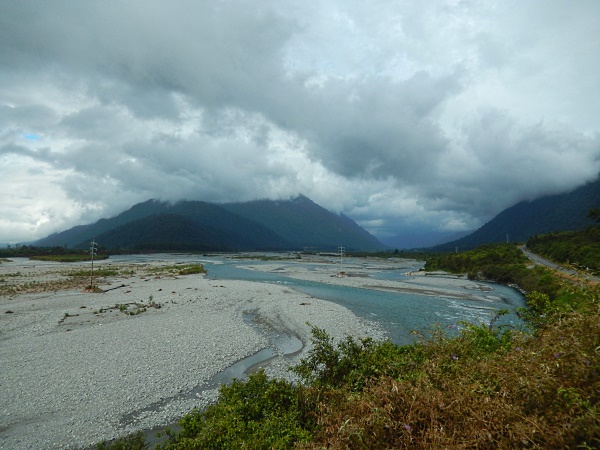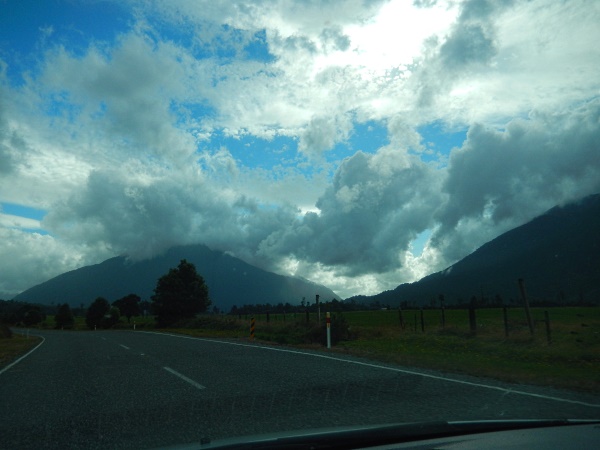 Till we stopped to see the Londondery Rock – a big boulder, brought to here from the ice age as they suppose- ᅡᅠfloating on a big piece of ice. they assume it is 3000-4000 tons big and as with our biggest rock in Lithuania Puntukas – this one also is wrapped in legends. here is a walk to it, and I could get only a part of it into the picture: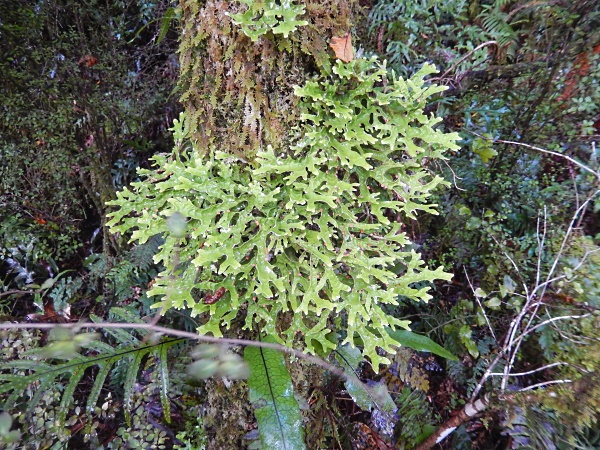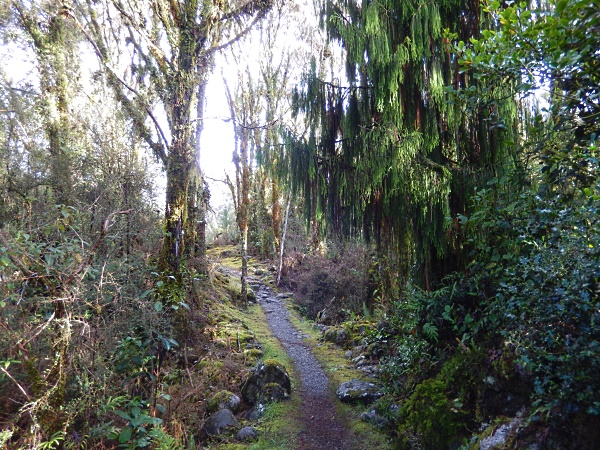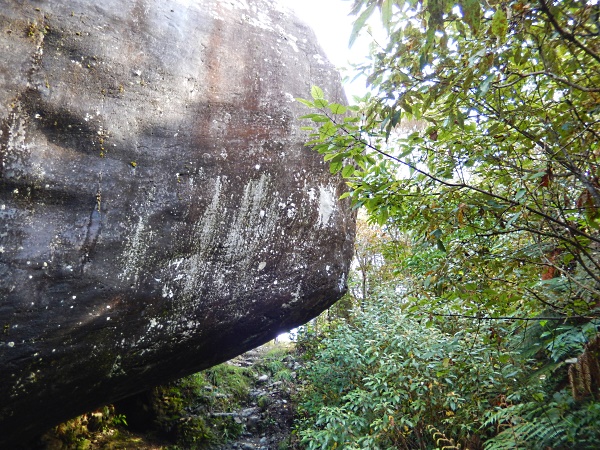 A bridge towards Greymouth: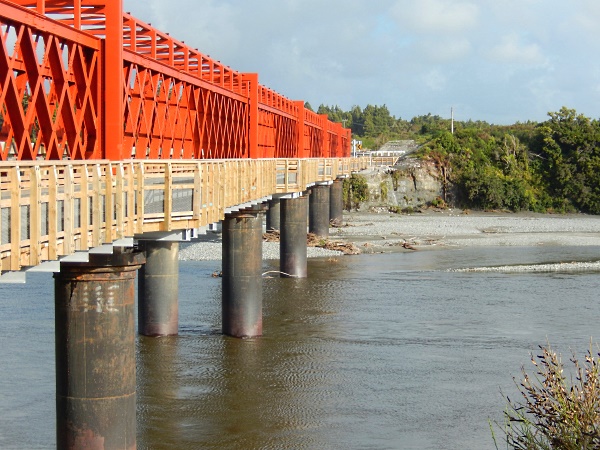 There is a drive into the sea in Greymouth, on a road like a pier: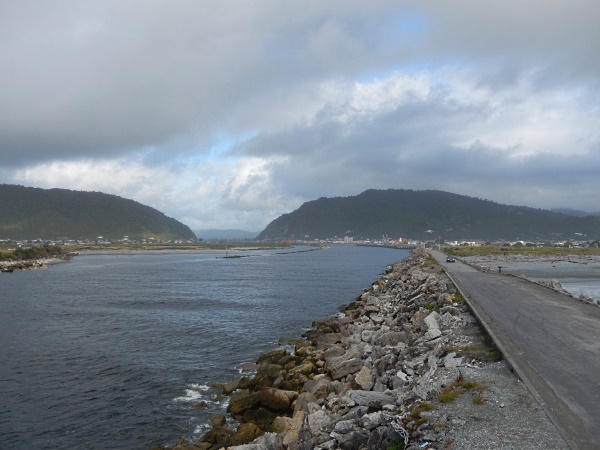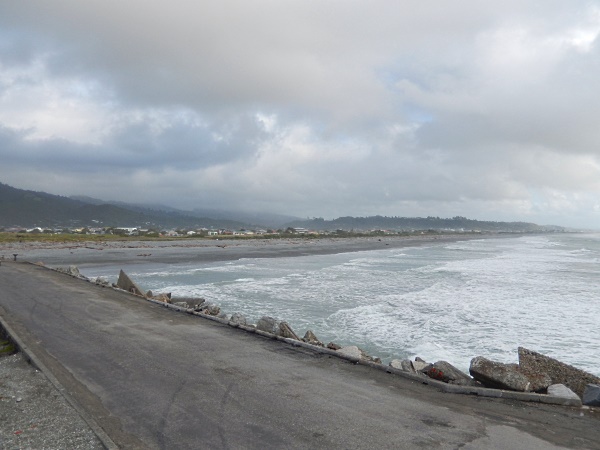 Here are some pics for Greymouth, which was very empty on this Saturday eve and is in reality very depressed. As in every city n NZ – they have murals on some walls: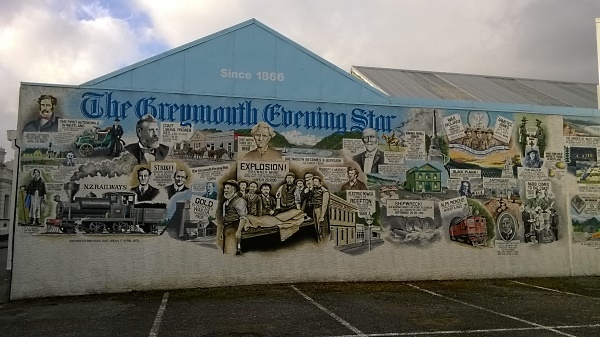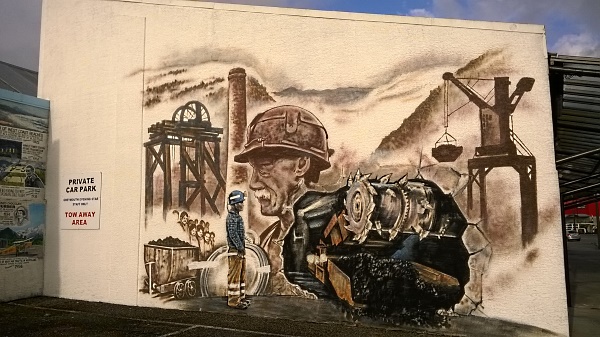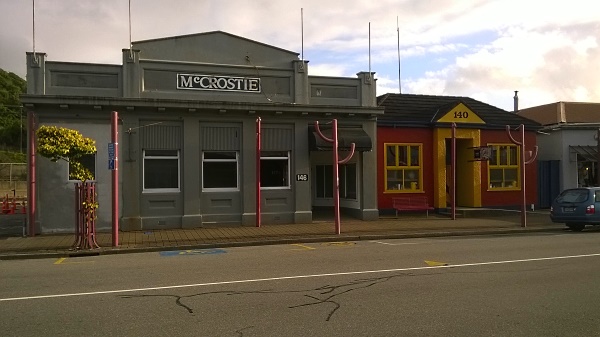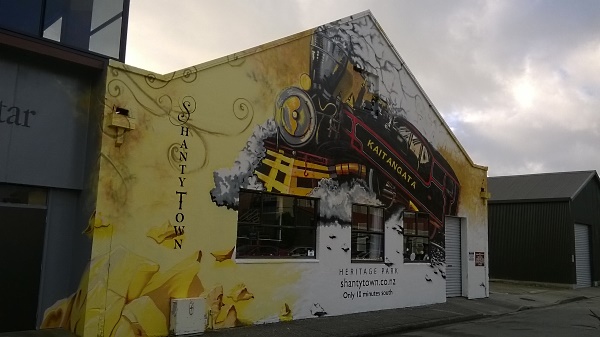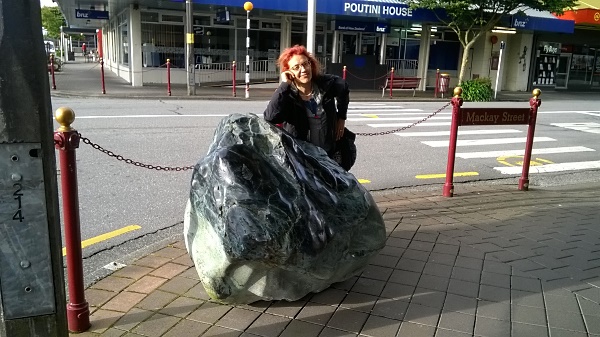 This a quite a big Greenstone – jade on a street corner. Wow! they find them on the beaches, but I guess ᅡᅠ- they are all found already :-).