We left Taylorsville ᅡᅠin a mist or cloud. And those clouds still lingered below the mountain peaks for a while: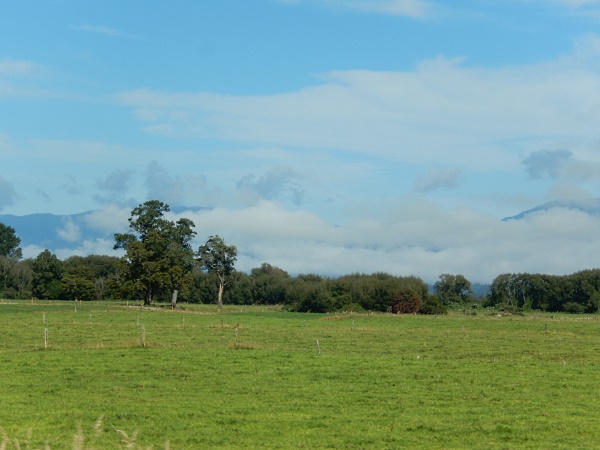 But I saw one of the neighbor's tiny horses already without her shirt: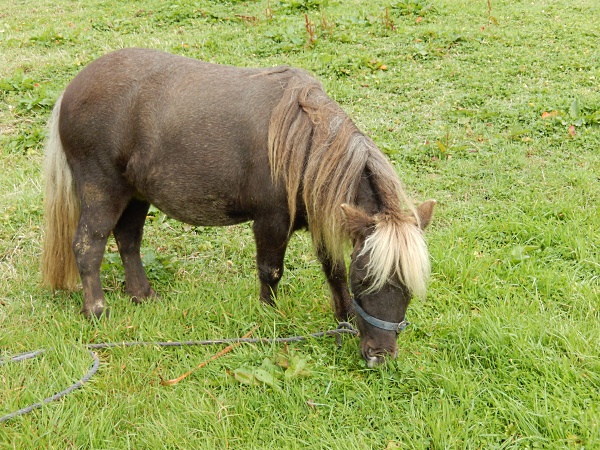 We almost didn't stop all the way which is 290 km to Motueka…Why – because our host told me that the most infested area in New Zealand with those sand flies or black flies is around Murchison. And i already got bitten by them on the West coast and around Greymouth – though we took precautions, were wearing only long pants, and spraying our legs with Lemon -Eucalyptus repels… Why am I so freaked out about sand flies- ᅡᅠbecause my organism reacts in an inconvenient way to them. The bumps that come out in a day don't let me sleep or enjoy life- ᅡᅠthey itch so much! So therefore you see me in the pics almost all covered. This is the only viewpoint we stopped on the way: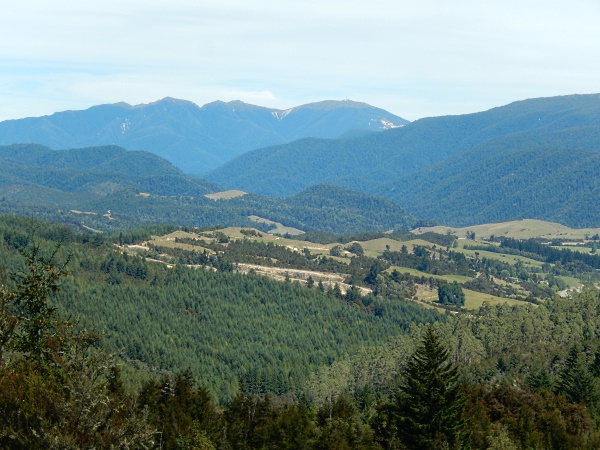 And the sheep, poor things, were being chased by the dogs to another pasture: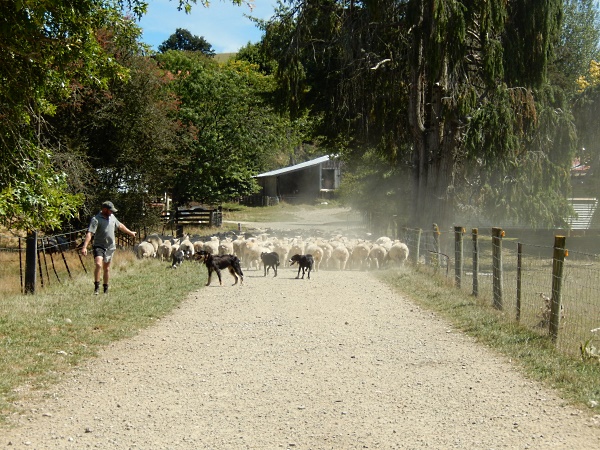 But if I hear that New Zealand is a land of sheep – i would argue ᅡᅠ- I think we saw an equal number of cow everywhere and maybe therefore their dairy products are very tasty!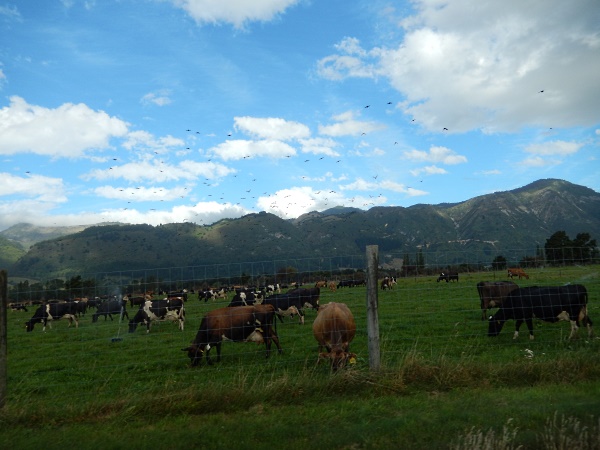 Kiwis have a good sense of humor, though we don't have much chance to talk to them, but you can notice their jokes here and there. This is where we bought apples, by the box where you throw money: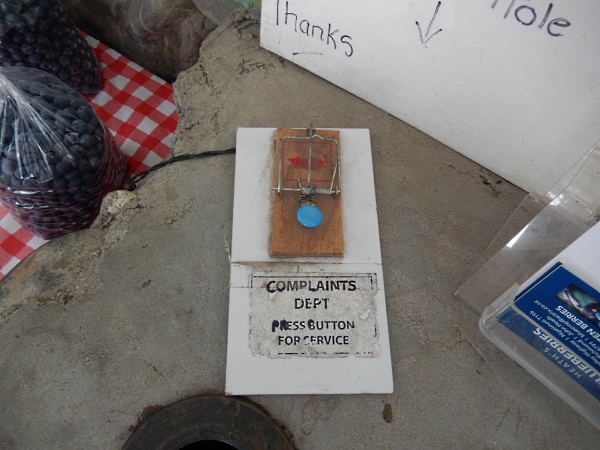 The North coastᅡᅠof South Islandᅡᅠis much sunnier than the West coast, so there are flowers all over: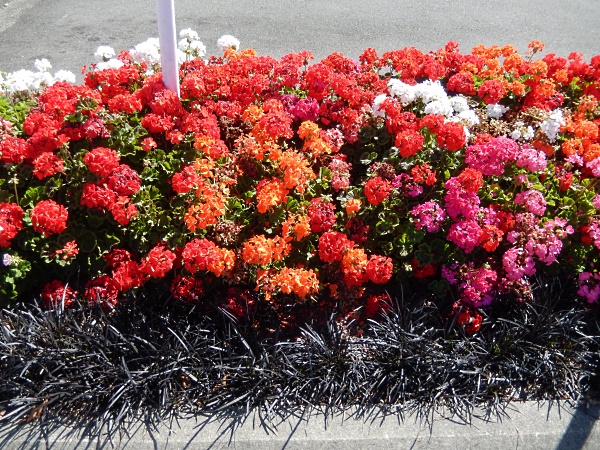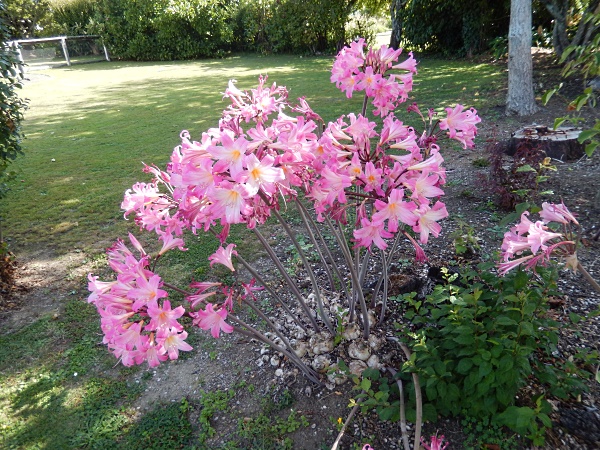 The same day after we settled down in a hostel, we drove to Kaikerikeri to the beach and also to see the places we have seen 7 years ago. the houses by beaches are so modern, so "glassy" 🙂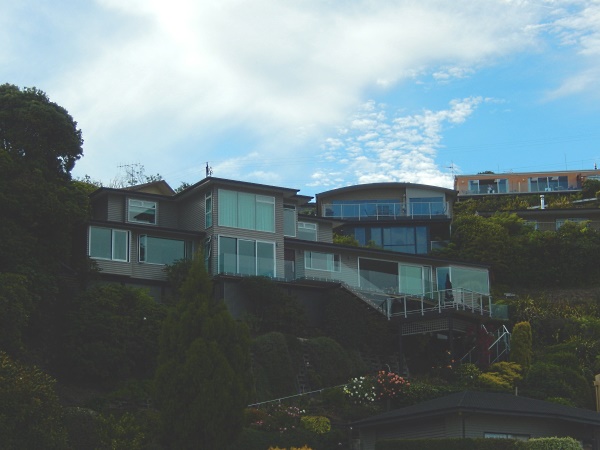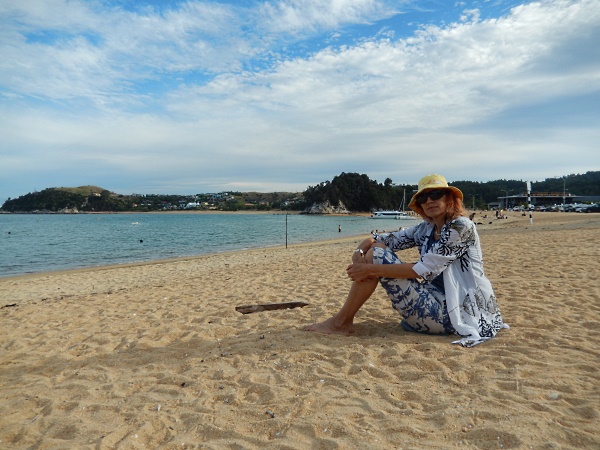 So at lats after travelling NZ for 3 weeks we managed to get into the sea! and swim a little. For me it was not warm, Andrei got used to the water better.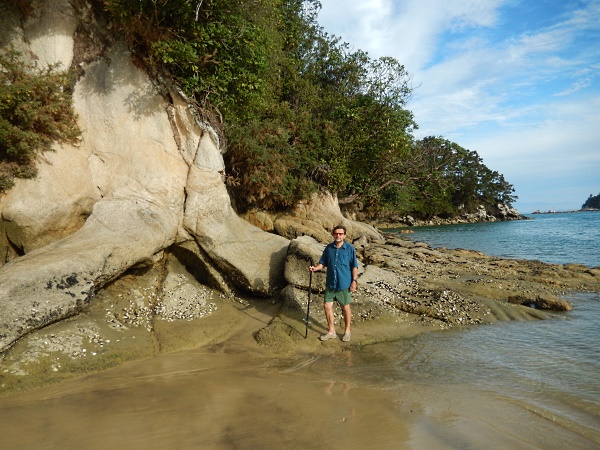 While we were swimming – the water started going away. just in our eyes -literally…very impressive! So we walked around the rocks that opened up after the water was gone, the island turned into peninsular: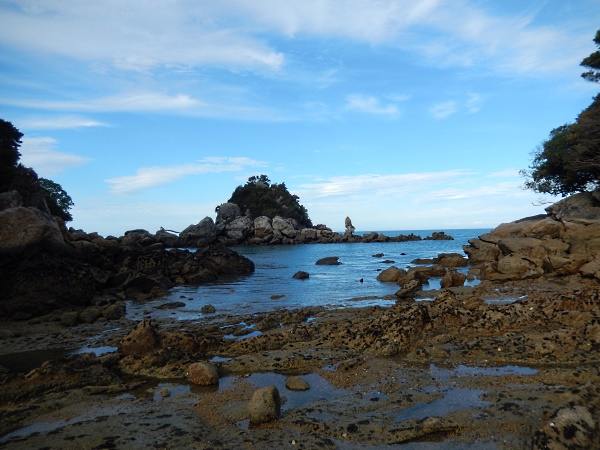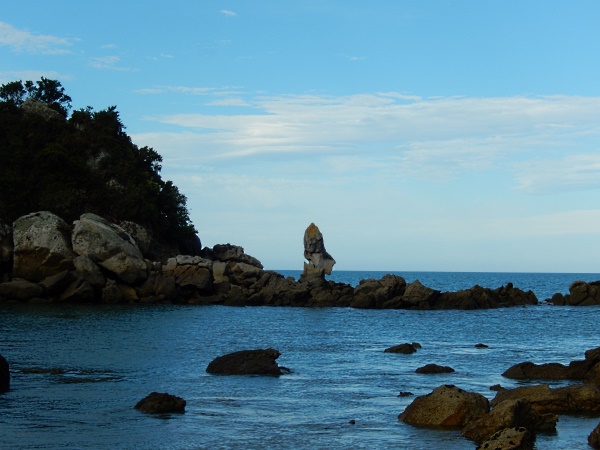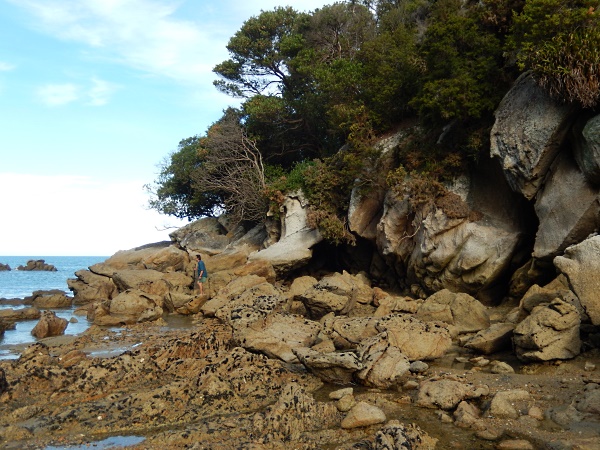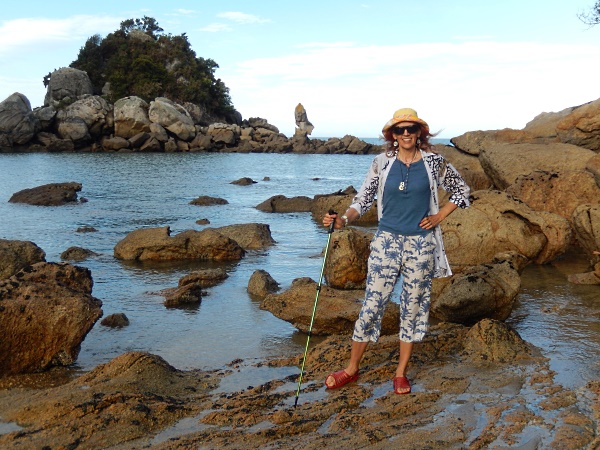 What a vehicle to get your boat into water!: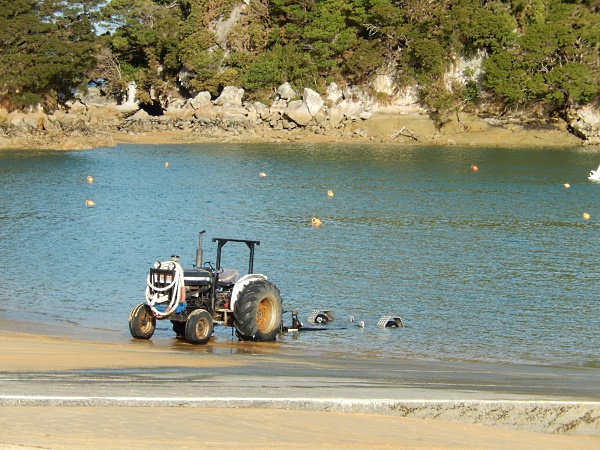 This is another beach and another island: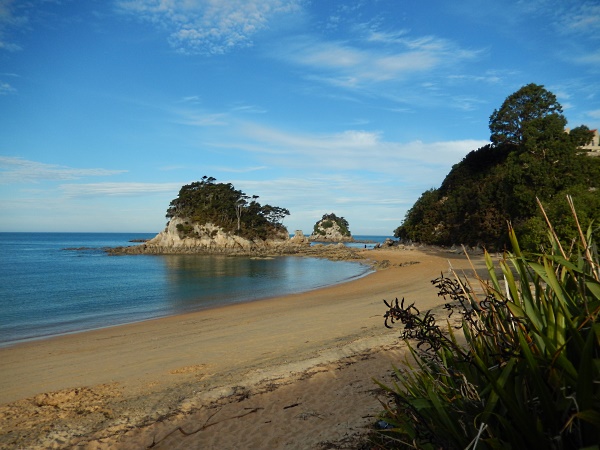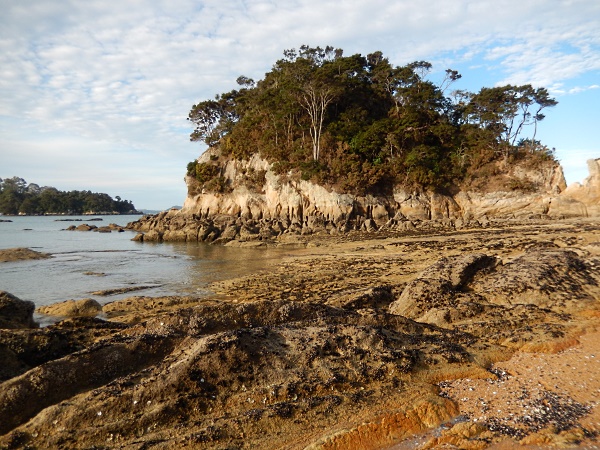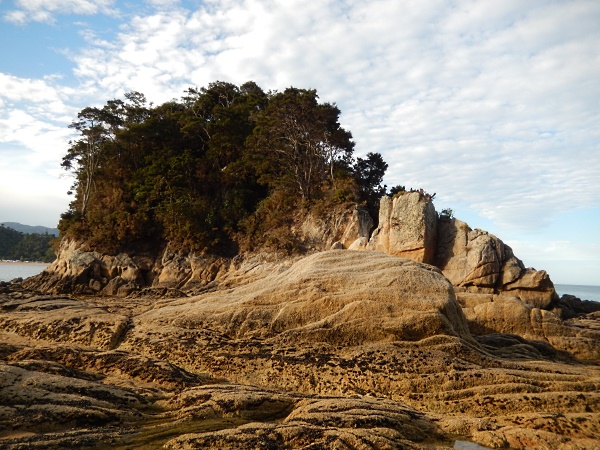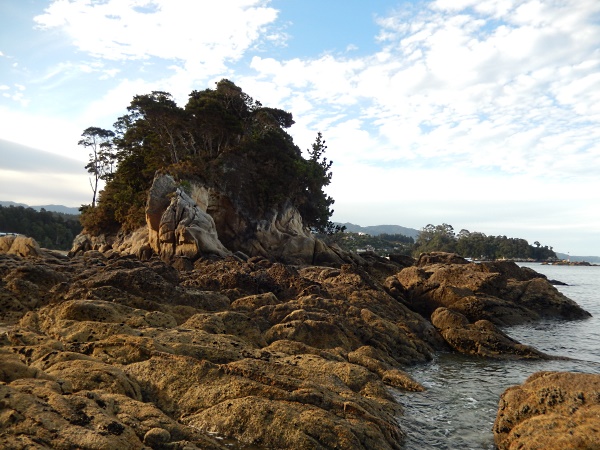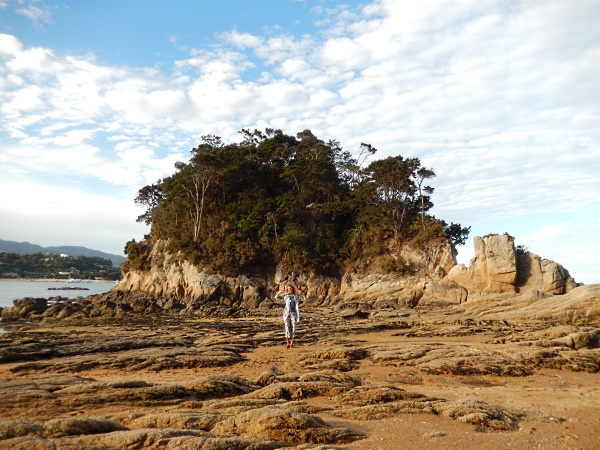 And here I wanted to catch and show a flag that Kiwis want to be their flag instead of the one they are having now – with the UK flag in the corner: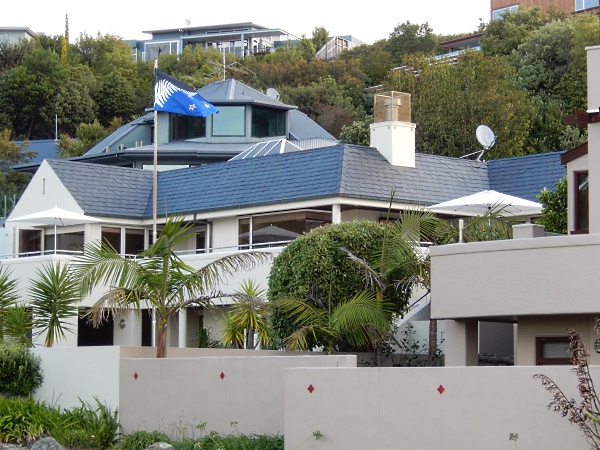 We were lucky to get this sunset while eating on the balcony at our hostel: