The next morning in Fox Glacier town was not rainy and sun was even showing itself from the sea side, so I rushed to take a use of infrared sauna in our Ivory Tower lodge. which is one of the best lodges we stayed on this trip. They show so much attention and care to guests, that it warms your heart. From the colors of the design to motivational pictures on all walls, to very well equipped kitchen, to the spacious rooms and bathrooms. So we drove to Franz Joseph Glacier 23 km away. Those two glaciers were noticed by Captain Cook while he was sailing in the sea – ᅡᅠyes, they are seen form the sea. He called then Victoria and Albert. of course :-). And the highest Aoraki mountain was called Mt. Cook. ᅡᅠBut then an Austrain explorer Von Haast came, nemd the pass he came through Haast Pass and saw the Glaciers – he renamed them to Fox – the then Governor of new Zealand and Franz Joseph – the king of Austria. Fox Glacier is taller or longer, but Franz Joseph is wider and more impressive, ᅡᅠespecially when we saw it in sunlight, we were lucky!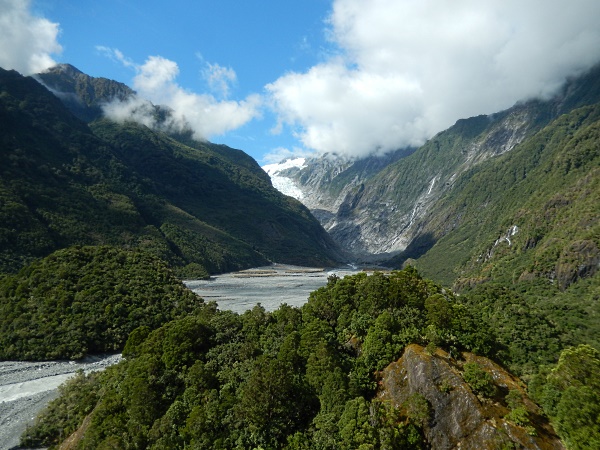 We walked to a lake nearby to see the reflections of the Glacier: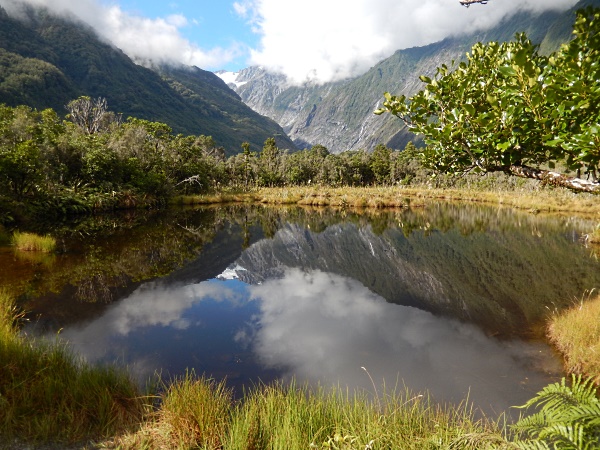 Then we saw a board with pictures of the Glacier 2010…now the canyon is empty of ice till far away – just in ᅡᅠ5 years… Actually I have this picture form 7 years ago when we visited the Glacier in my previous blog: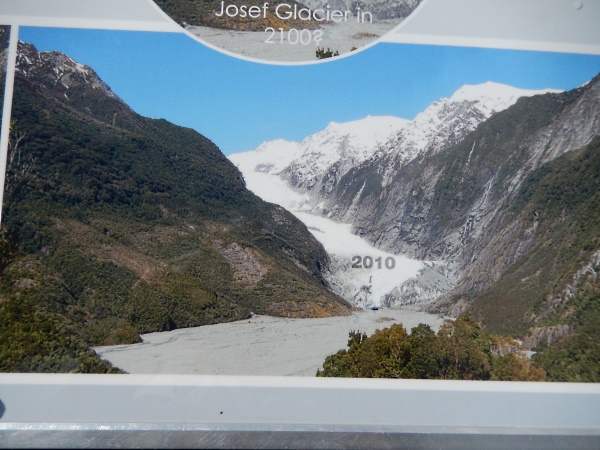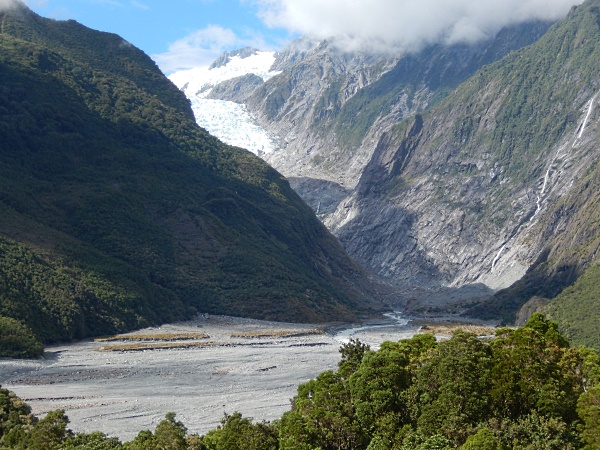 is it the weather change or is the East Coast warmer than the West Coast – hard ᅡᅠto know, but it is really warm, even when it rains, like during some monsoon weather in Asia 🙂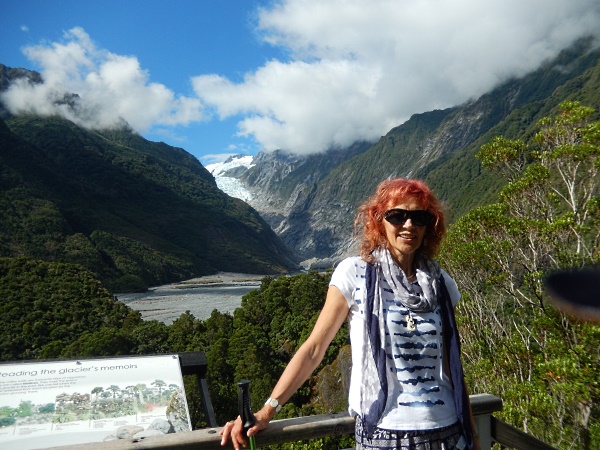 Peculiar plants grow on the walls of the path: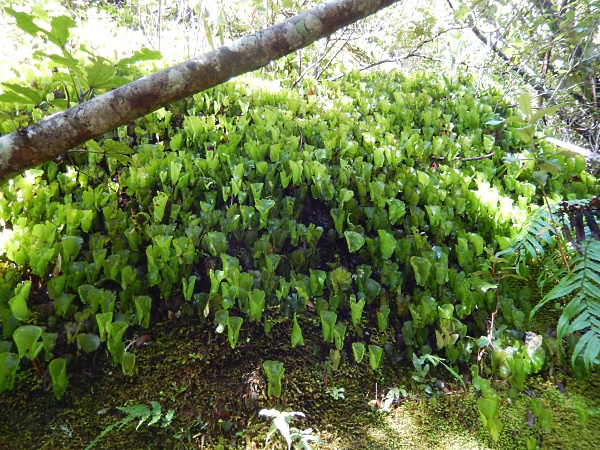 And lots and lots of tall waterfalls, all over: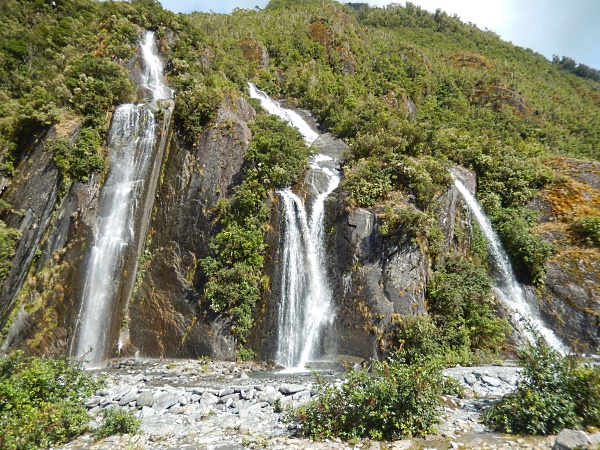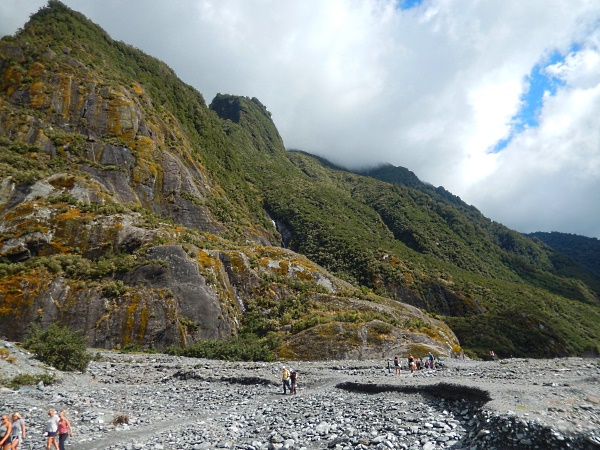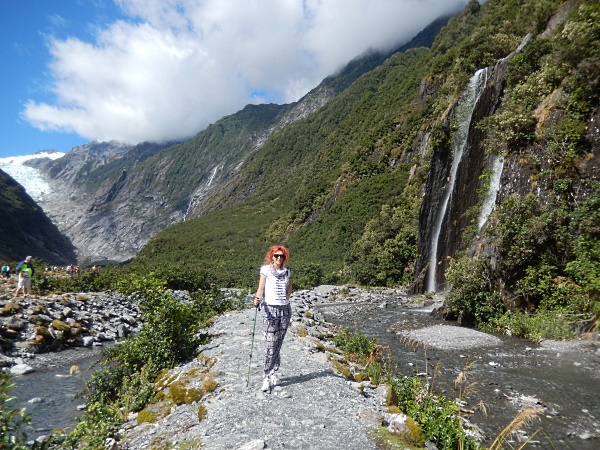 Here is how close we get to the glacier- ᅡᅠ750 m, and it seems close and impressive, whereas to Fox glacier – you get 450 m close and it still seems far away ant small.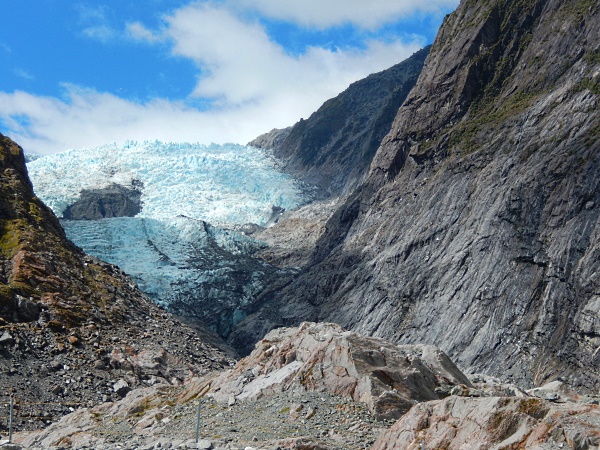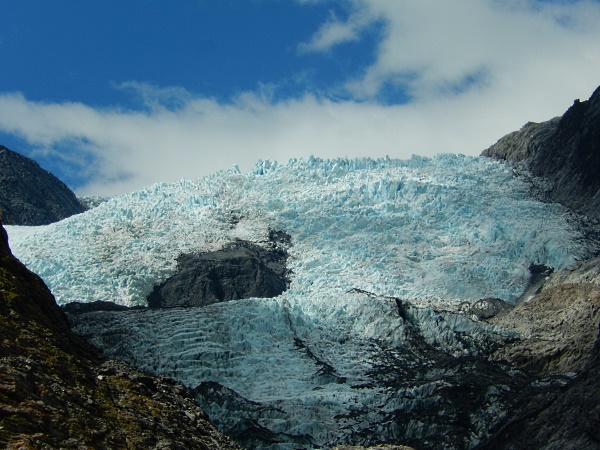 All this valley was covered in thick ice once upon a time :-):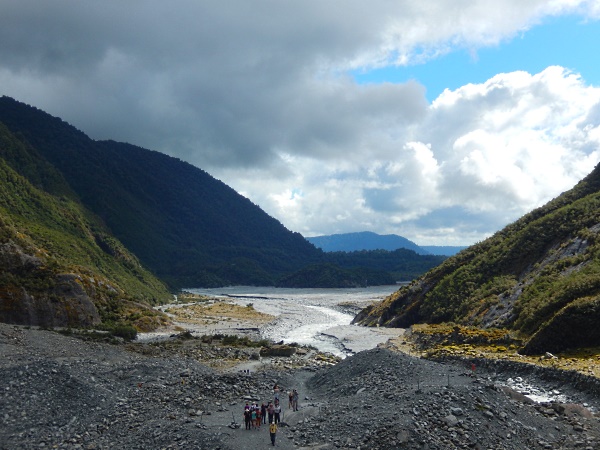 This is the place, I assume based on what a Kiwi lady told me- ᅡᅠis the place where two faults meet and this part of FJ town, maybe even this pot with plants is condemned, sad…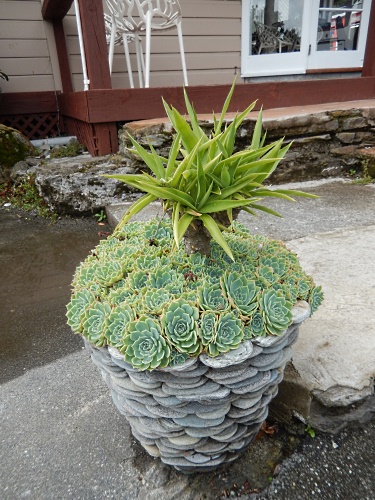 After having some lunch in FJ town, we drove North and turned to some small hikes described in tourist flyers. here what tiny berries and flowers grew by the forest path: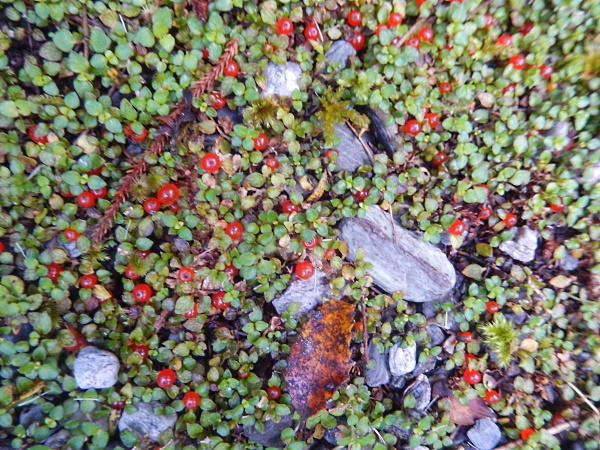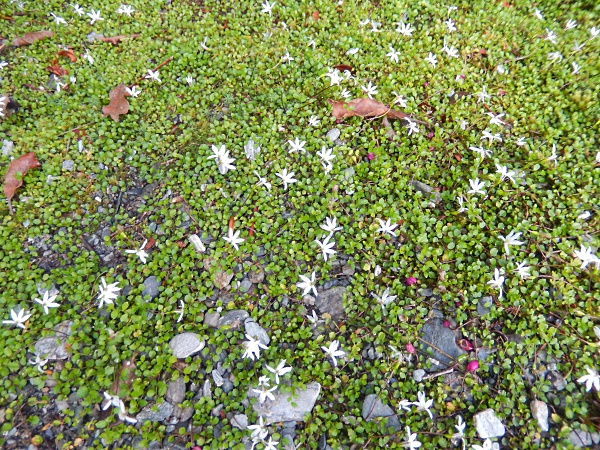 And a new sort of ferns that i saw this trip and only here: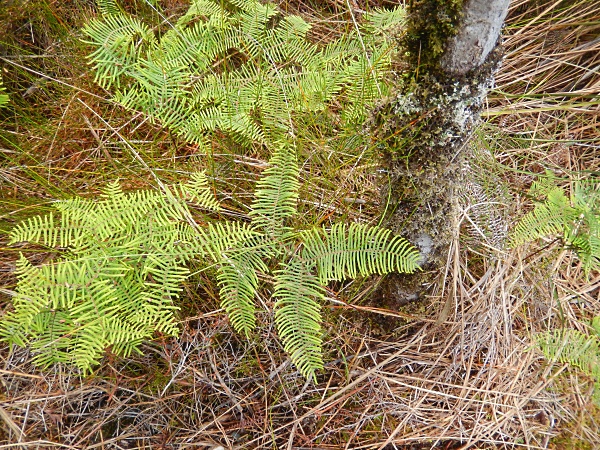 And the coast which was very warm and no wind! But two negative features on West coasts that prevent from willing to immerse into waves – the sand flies and the waves – there is no any barrier from them and you can easily get drawn into the sea…The sand flies is evil ᅡᅠ – they are tiny and when they bite- you can't sleep at night, for almost 2 weeks – so itchy…So we dress up to our noses on the beaches and still get bitten…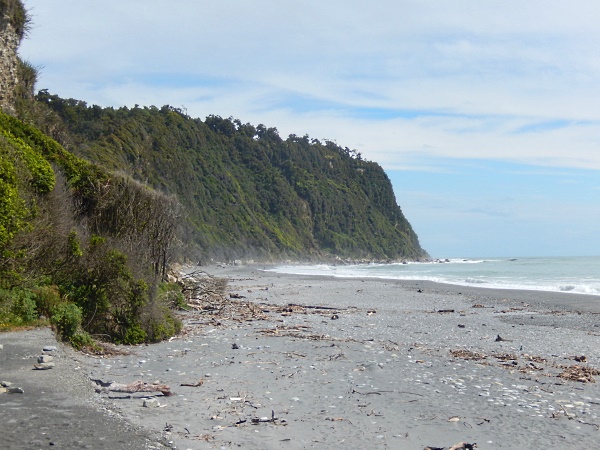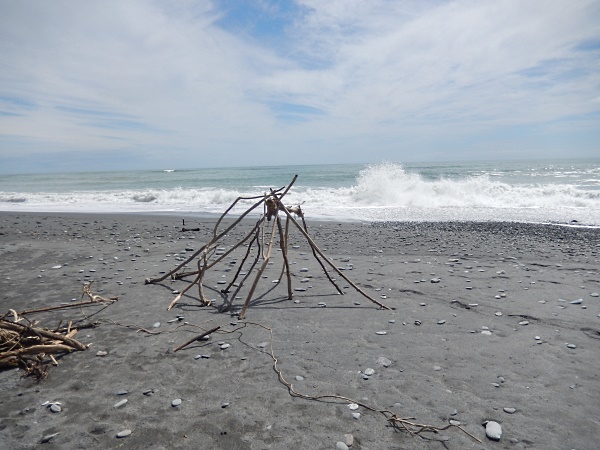 Then we drove non stop, too much drive – almost 300 km from Fox to Greymouth, which is a lot on narrow windy road. ᅡᅠthere were many bridges, very wide river beds with narrow ribbons of water in them mingling and tangling, and at last we reached Hokitika- ᅡᅠthe town we stayed 7 years ago. it is cute and as earlier- ᅡᅠhas a lot of Greenstone – jade galleries and driftwood sculptures on the beach: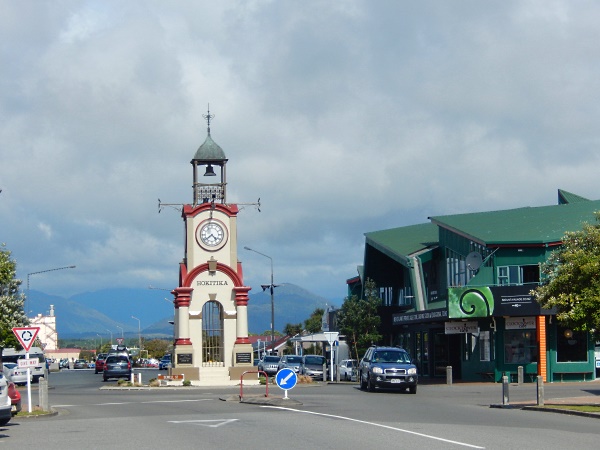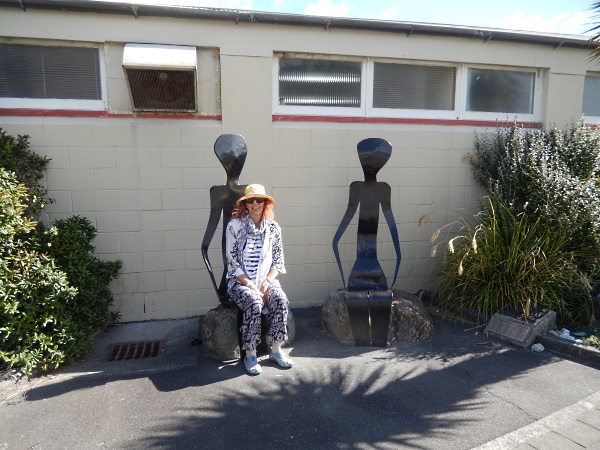 It sais Ship of fools, but is oriented the wrong way – not towards the sea :-):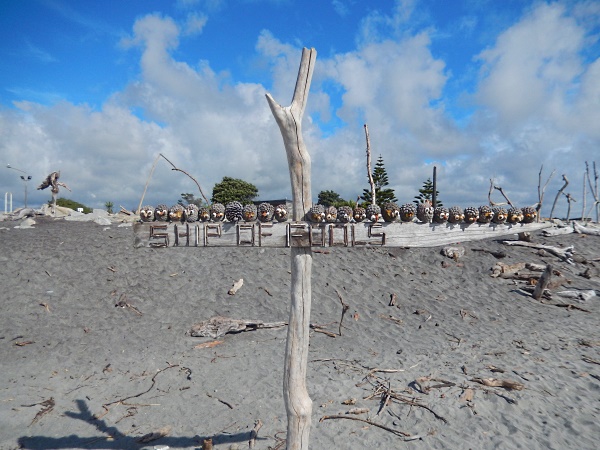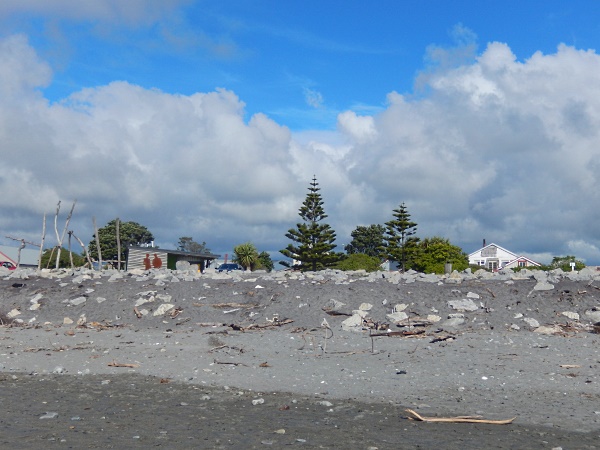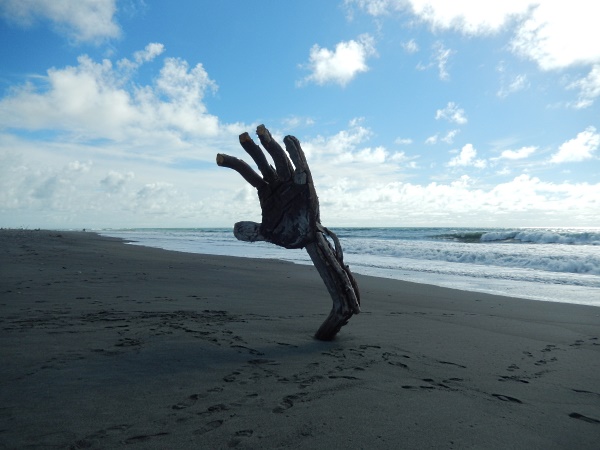 This hand was the most well done, in high tide it may look like a Giant is drowning and asking for help: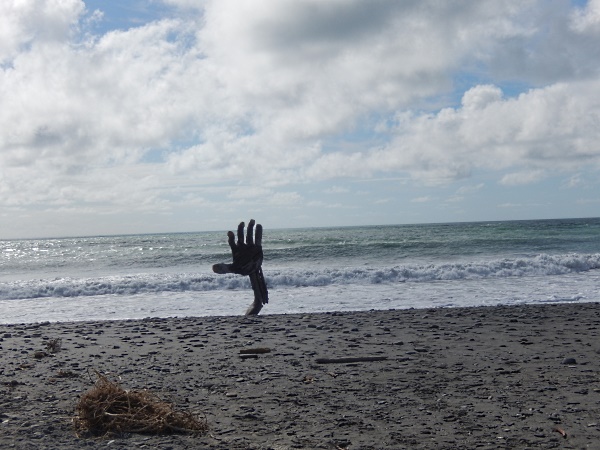 Some Hokitika freshly painted houses and neatly stacked wood: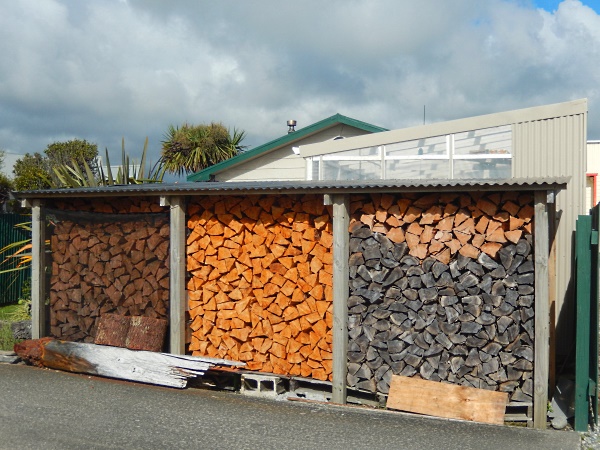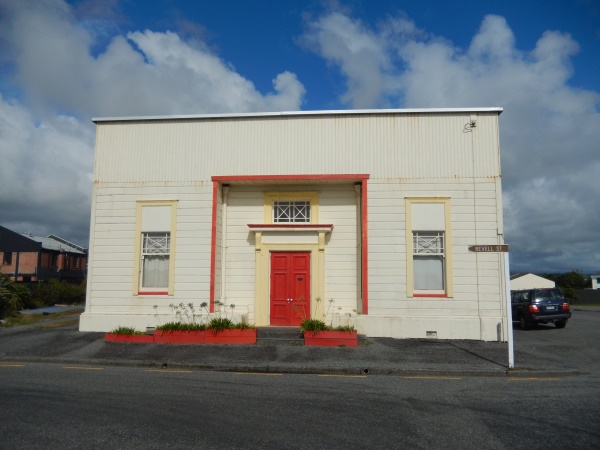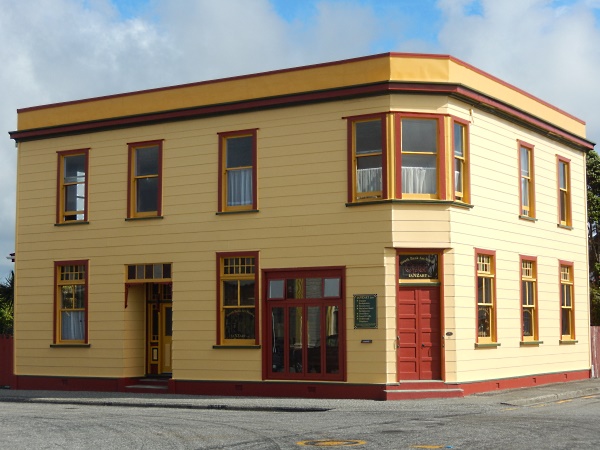 Their library: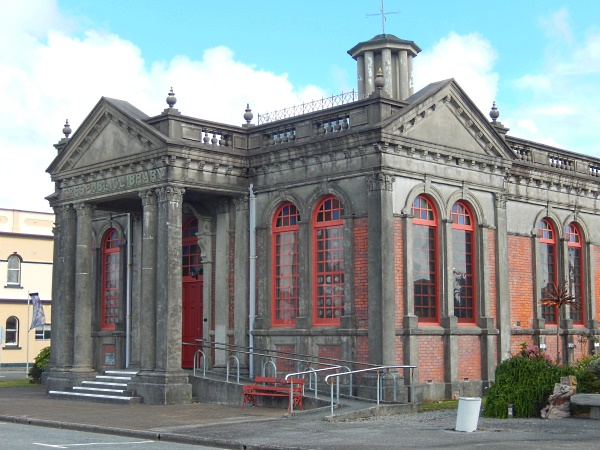 Then we bought 2 liter box of Mango-Passion fruit ice cream which here is marvelous! Sorry Italians, but new Zealand Ice cream is tastier to us and when 2 l cost $5 NZ – quite a country for enjoying ice cream! This night was to be to the side of Greymouth by grey river in an old miners town Taylorville, in Brunnerton Lodge/ which is counting 130 years of existence and you can feel it :-). But we have peace and quiet here and a comfy room en suite!