"Keep left" -that was what David in Christchurch was telling us every morning when we were leaving. So now we always repeat before driving – keep left! Each time still when Andrei makes a turn – my heart sinks for I think we are on the wrong side of the road ;-). Takes time to get used to. So here we drove from Oamaru towards Dunedin on a scenic road, stopped to walk on a beach where there was nobody, except Julie – ᅡᅠthe local very friendly woman with her dog: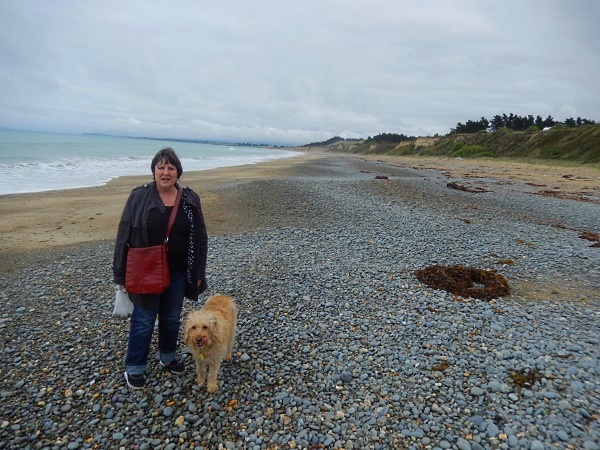 The first goal was Moeraki boulders – we have seen them last time we were here. but it was too short for us, or maybe we miss things we like. Luckily – the tide was low and we could reach them easily. But crowds…Kids jumping up on them and down and mingling around – it was tough to take pictures. Those boulders keep a secret of how they appeared or got created but forces: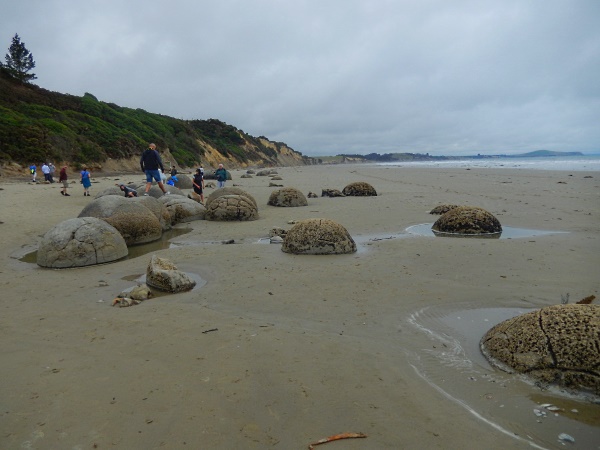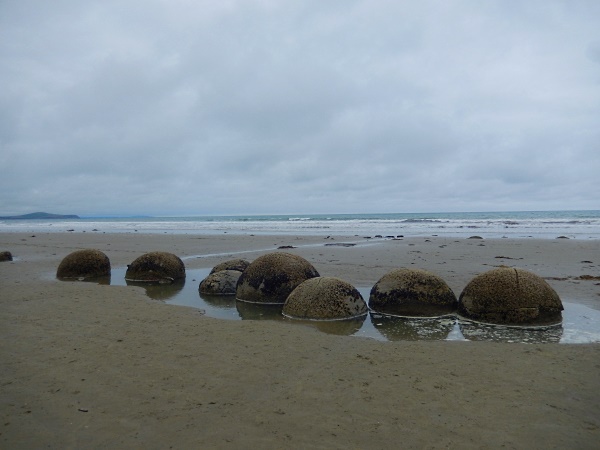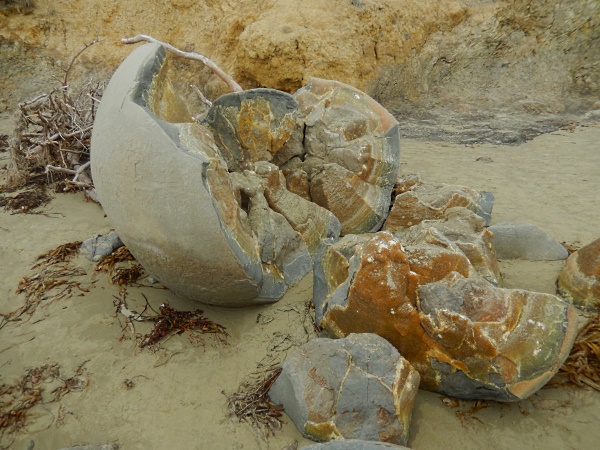 This one is split apart – again, why? How/ And the insides of it are very much like geode rocks, covered with crystals. Nobody is protecting them people are stepping on them, beating with hard objects the nice crystal surfaces…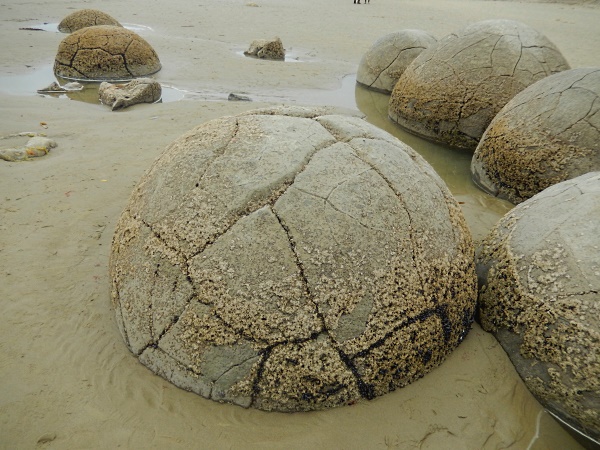 Someone made an 'art" from the sticking top of the boulder: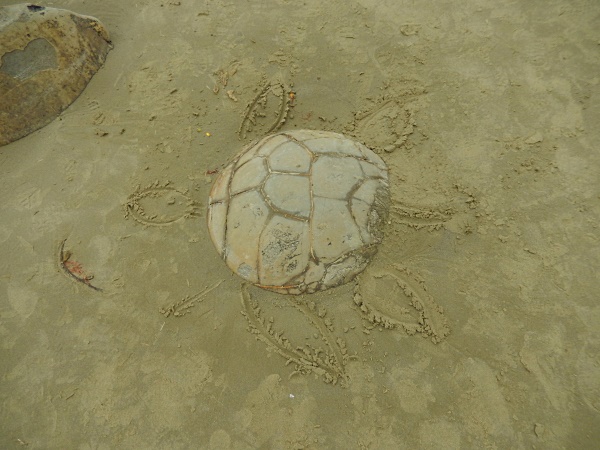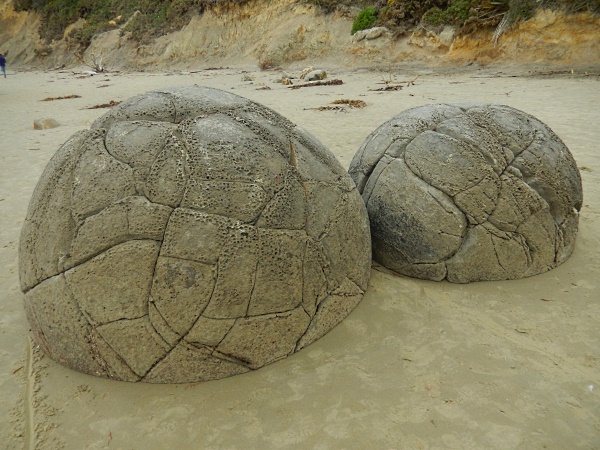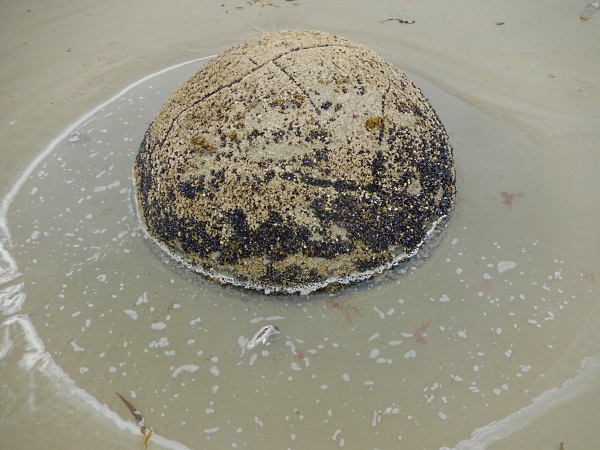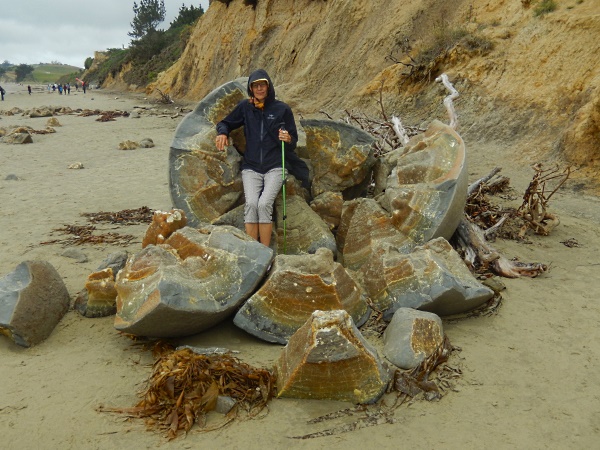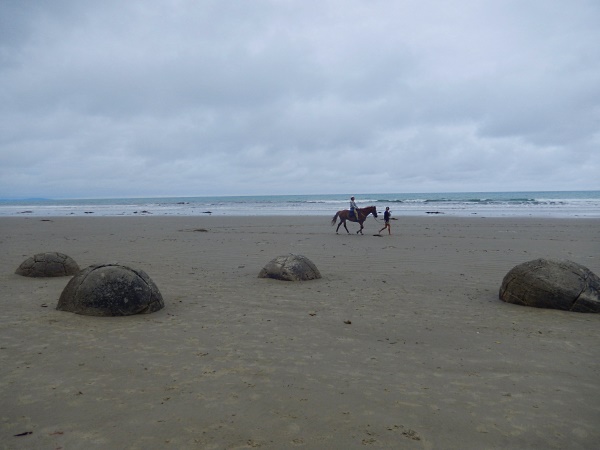 From this beach we drove already directly to Chalmers Port ᅡᅠ-a real port in a bay of island and inlets north of Dunedin. The views were very green rolling hills – nice. The road is very narrow, so we couldn't stop where the views were really good, here are some of the medium ones: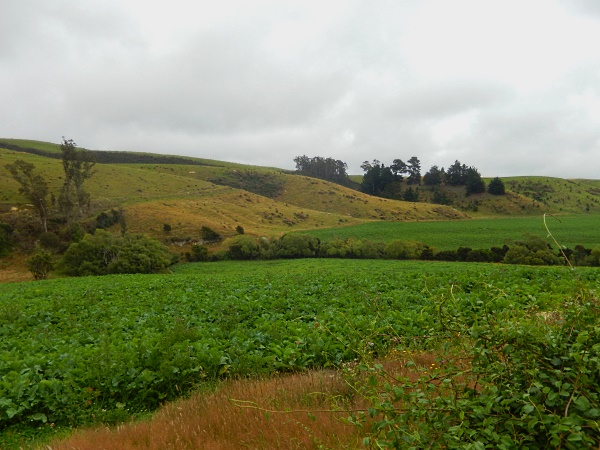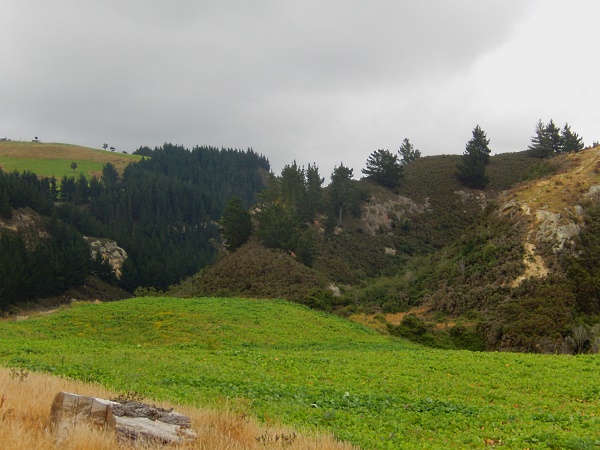 Here is how we saw the area from the hill we had to go over. The roosters came once we stopped and started eating bugs form the car's front :-)ᅡᅠ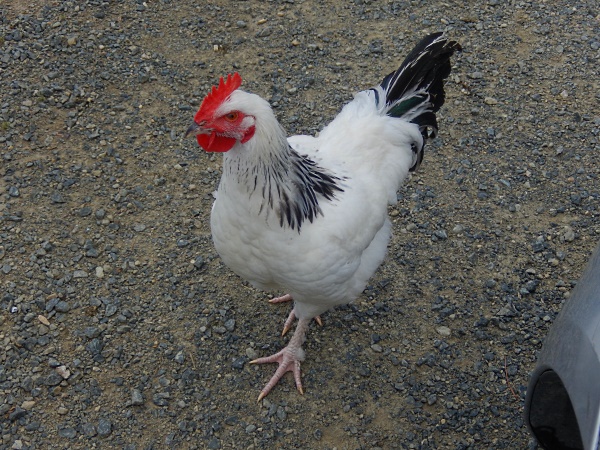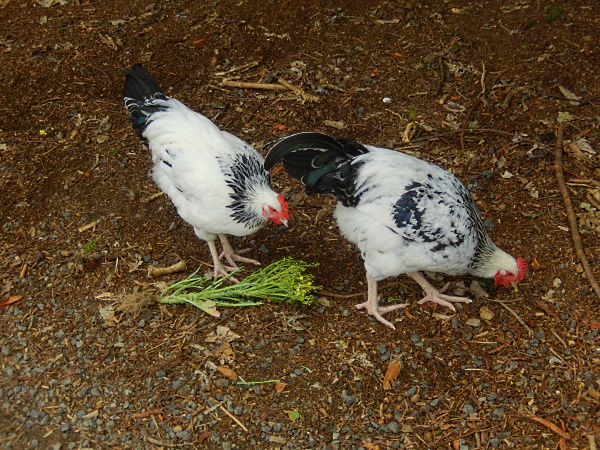 This is the Port at Chalmers: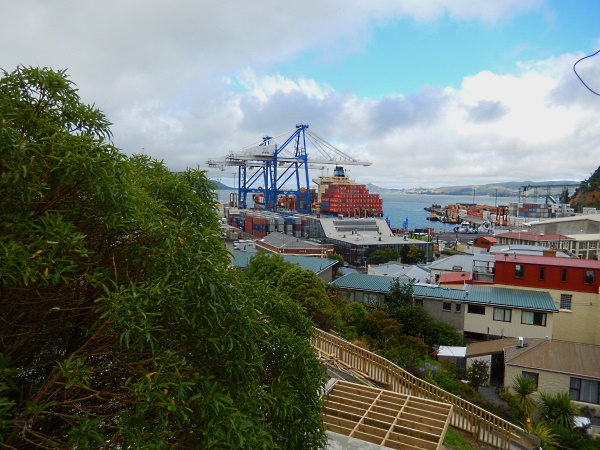 The house we stay at is on the other side of the hill and the place is called ᅡᅠCosy Room at ᅡᅠSawer's Bay – you have to drive through a small road to get there: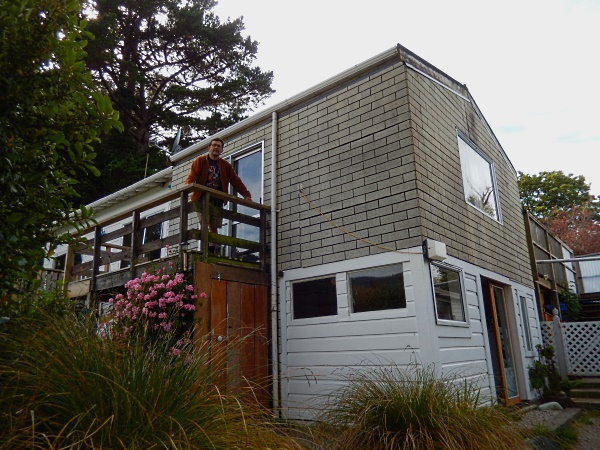 We have a very good bed and another room for working on PS's and a kitchen downstairs and a toilet and shower houses outside. The views from our windows are so good!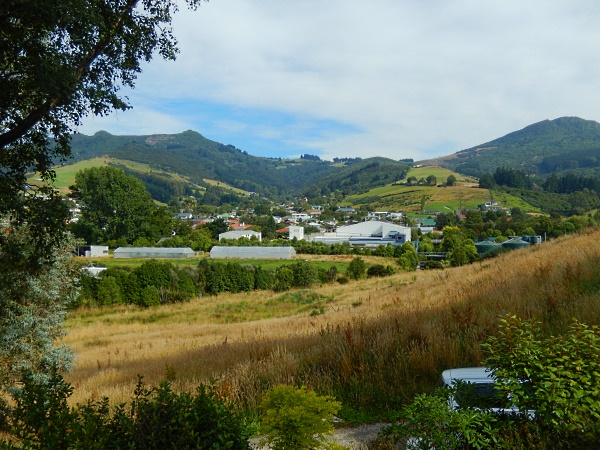 The Otago museum in Dunedin, full of stories about humanity, nature, etc. Otago is the whole areas name. There is also the Otago peninsula, where we'll go next.ᅡᅠ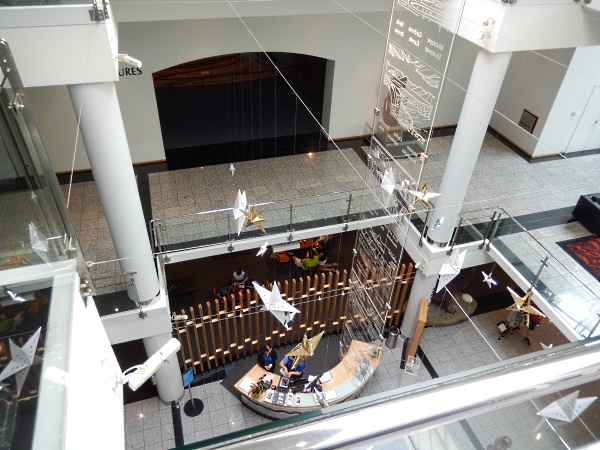 The mouth of a whale – the whole skeleton is here. but how to photo it? 🙂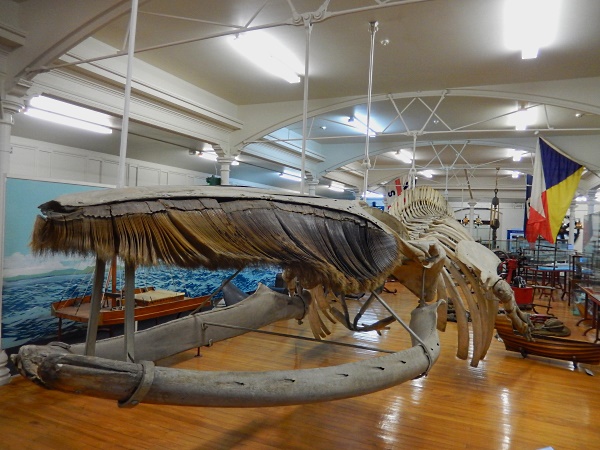 Moa skeletons, the big birds that were extinguished by indigenous people, sad…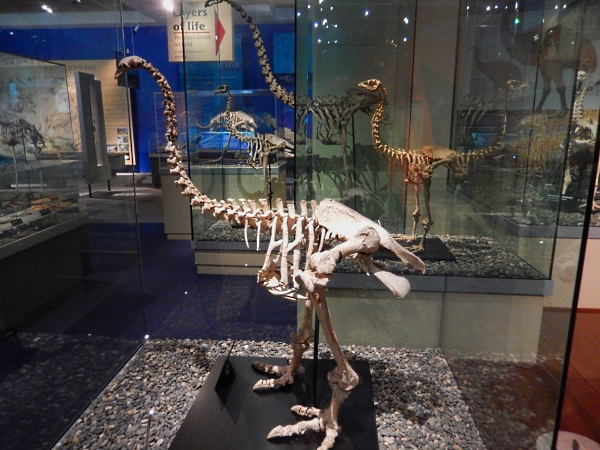 A close relative of Moa still alive. but very much endangered – kiwi!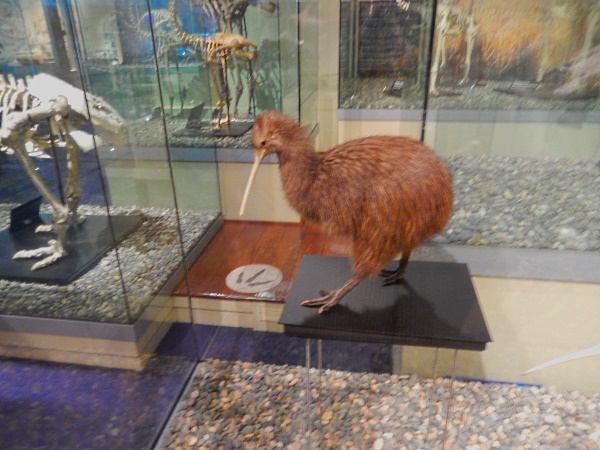 The clothes of this native man prepared for hunt or fight – they are something!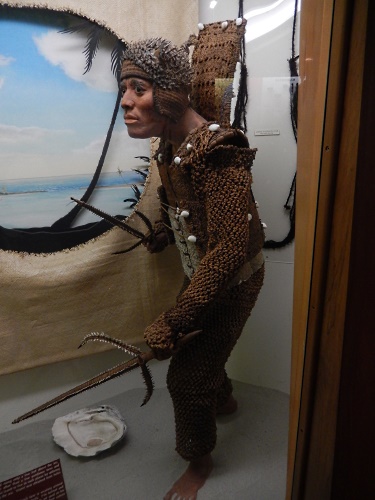 The regular houses in Dunedin – almost all of them of this Victorian style: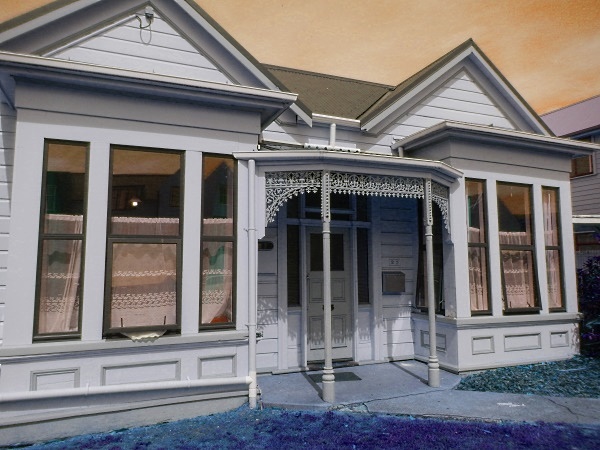 Dunedin Botanical gardens: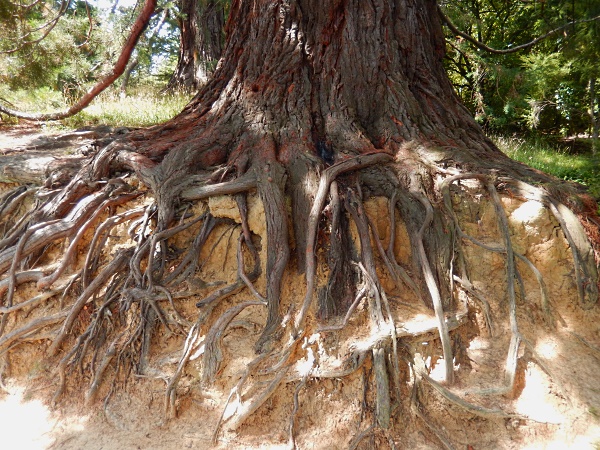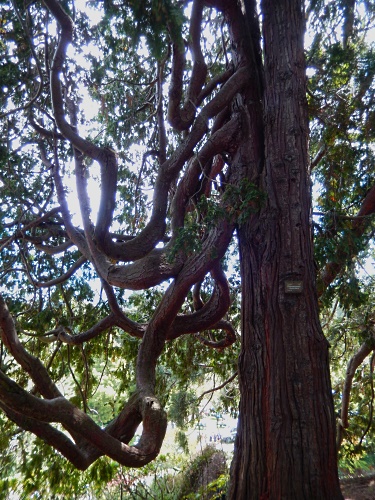 This is the strangest flower i have seen!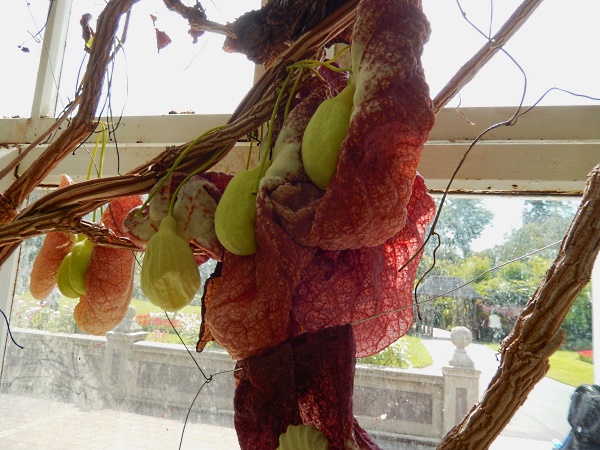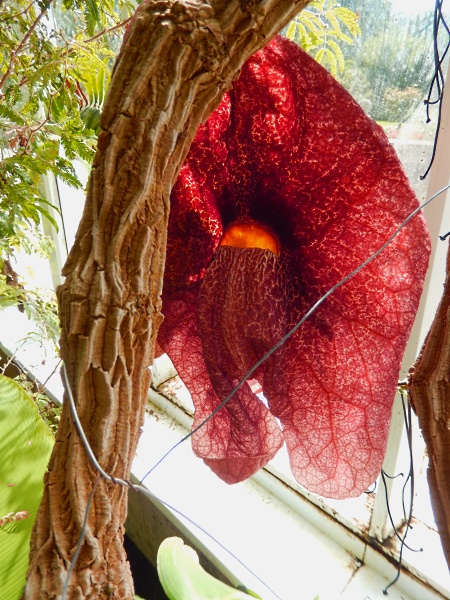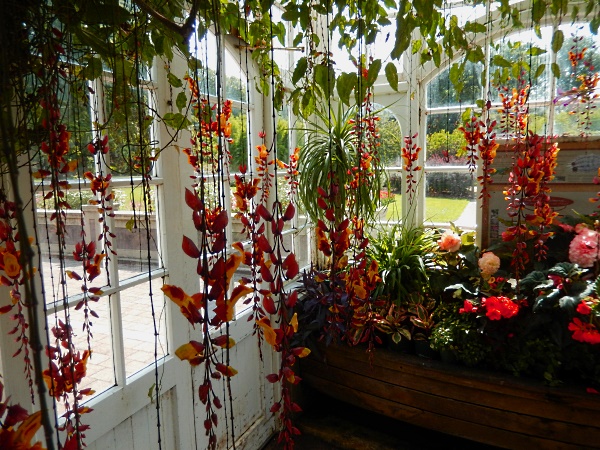 Those cyclamens look nothing special – but they are super small, my camera enlarged them!ᅡᅠ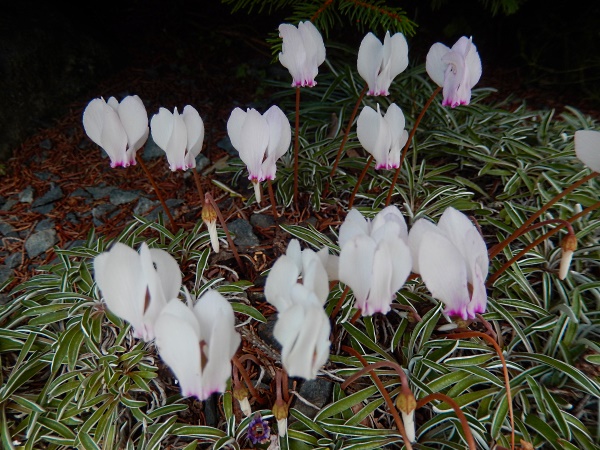 A beautiful family picnicking in the gardens: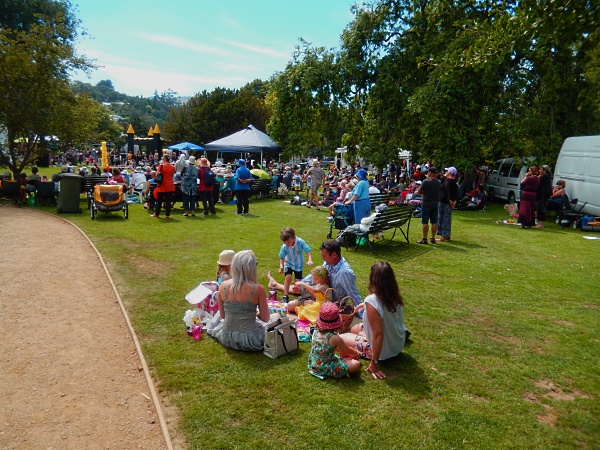 Dunedin University, one of the buildings: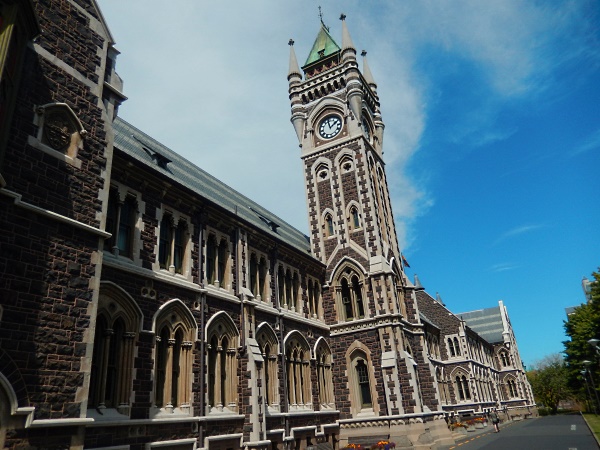 The city is known for its murals: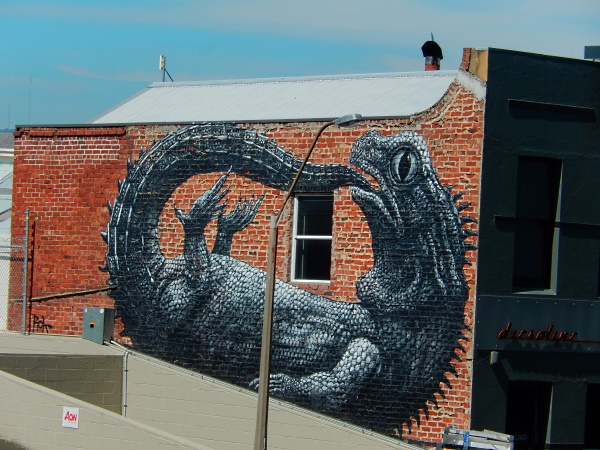 St. Paul's cathedral: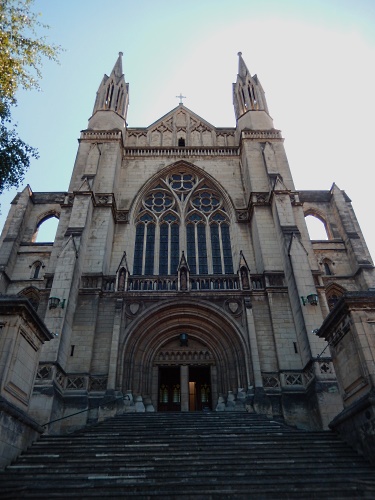 The Art Museum: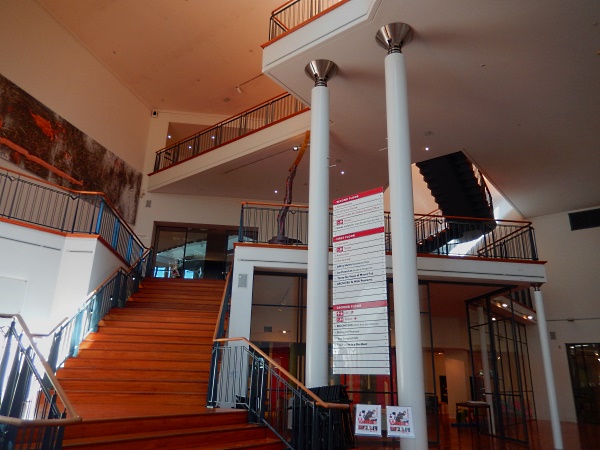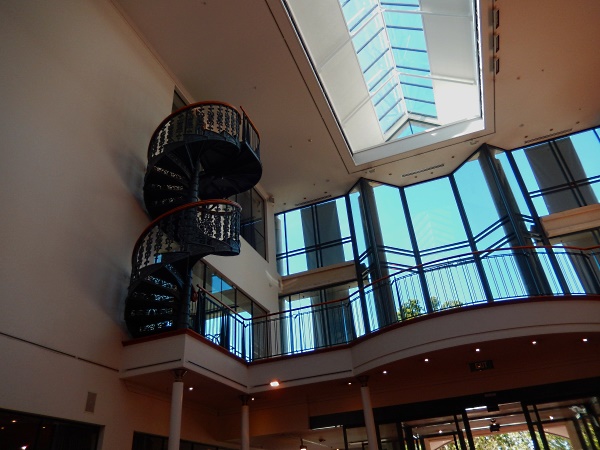 First Presbiterian Church;