It is 140 km to Oamaru from Twizel. But we made a little loop around lakes. There are many lakes in a string by the road ᅡᅠ- there are power stations and therefore the artificial lakes. Those are not so blue, more like normal lakes, some even reminded me Lithuanian lakes. Only that those naked desert mountains in the background were not Lithuanian looking at all: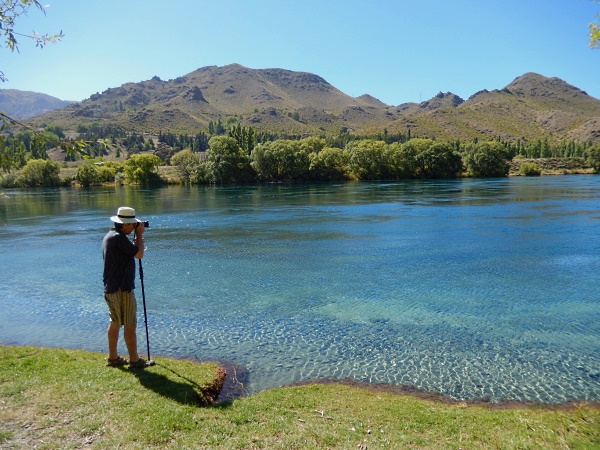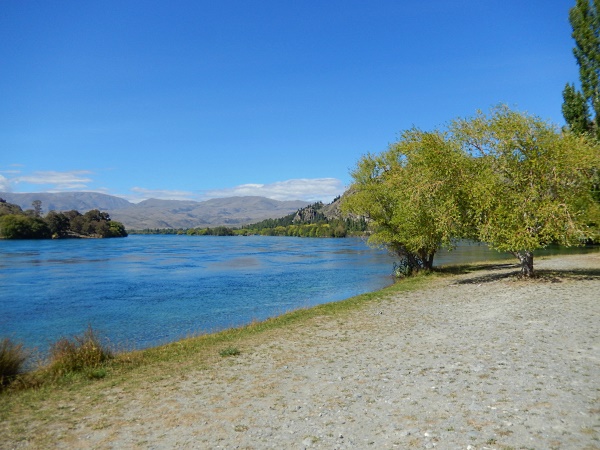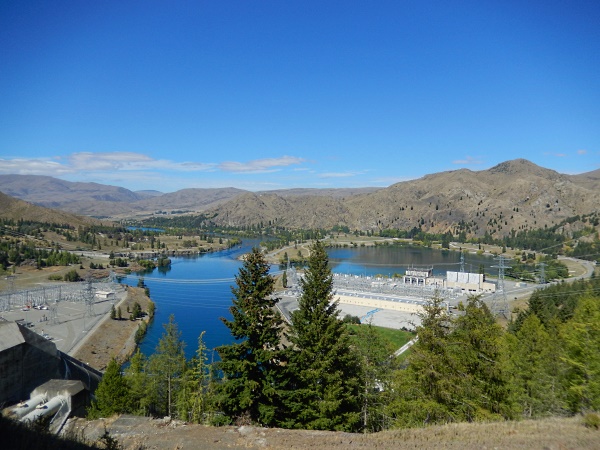 Here the view is from the Dam. The water is super clear and not cold at all, but somehow we didn't have any willingness to immerse into it… Then on the way there were little towns with an Anglican church and flowers around: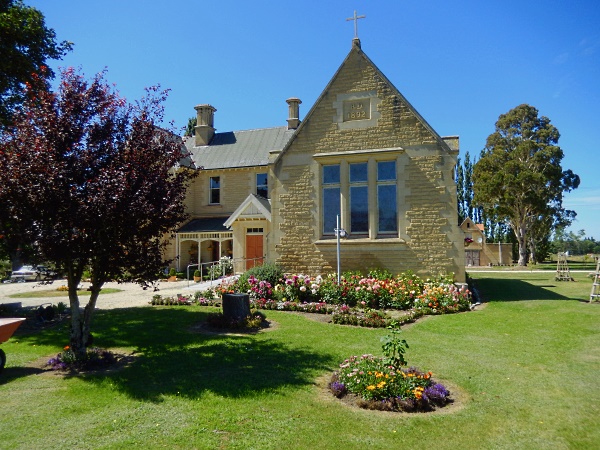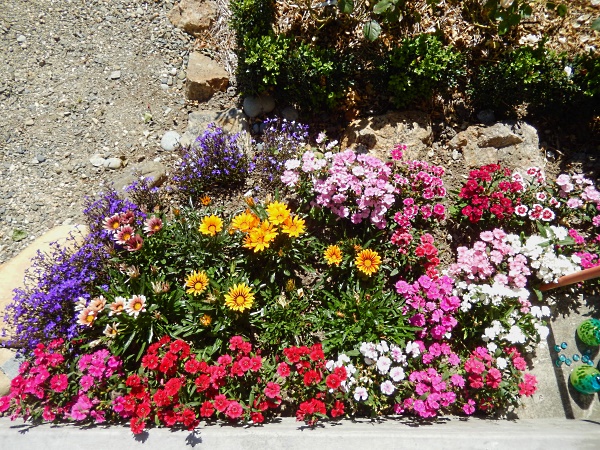 Some limestone formations with ancient Maori writings on it. The writings are made in red, nobody knows what they mean and in addition – they mostly are not there- only the drawing with a punctured line showing which peaces of stone with them were taken away to museums all over the world: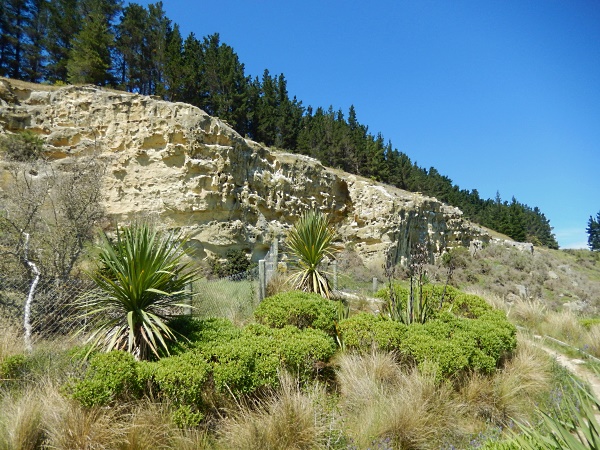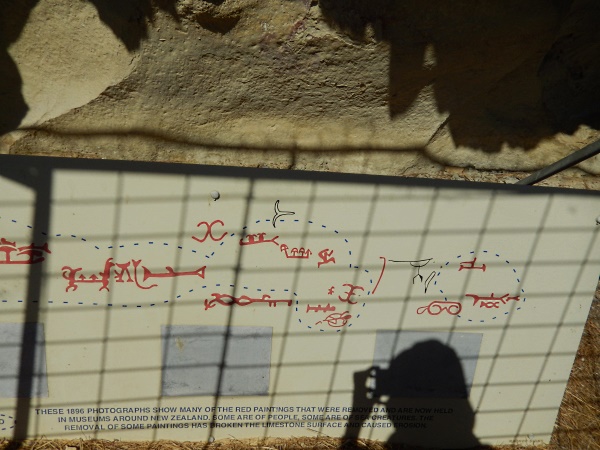 The house we are staying at in Oamaru is on the emerald sea, with some rails in between :-), and a car park in front :-). but still beautiful. the room is very spacious and here is how the common living room looks like: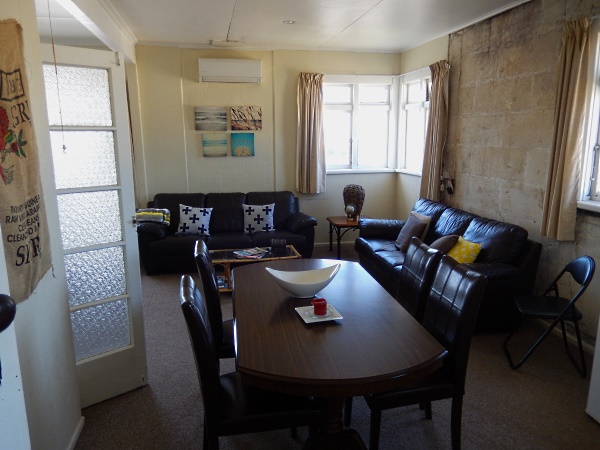 New Zealanders own this place and to me it seemed good aesthetics! They are called Coastal Apartments, found them on booking.com. Nice as it was in the room, where we even have a big table for eating and also using our PC's, with the view to the ocean: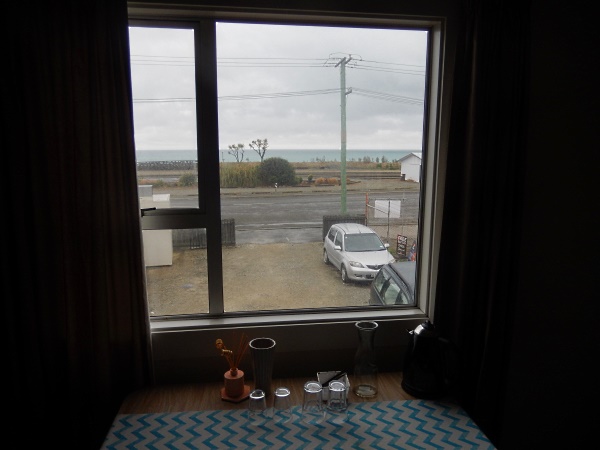 We went to investigate the area. Here is is the view of town and port from a blue penguin nesting grounds. The wave breaker is good to walk on and watch the fur seals: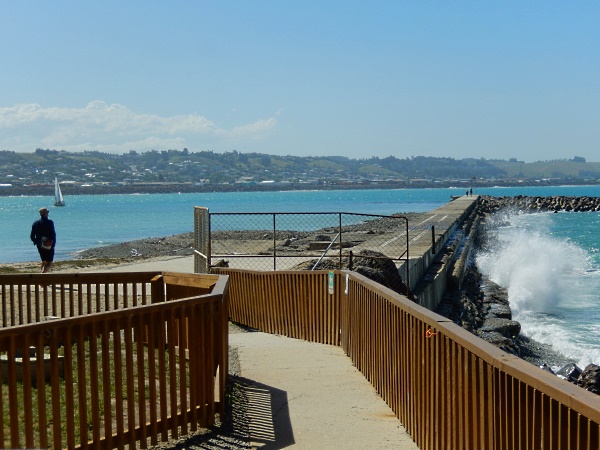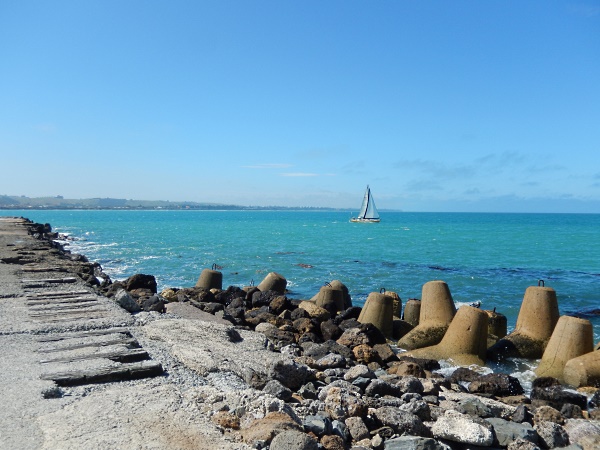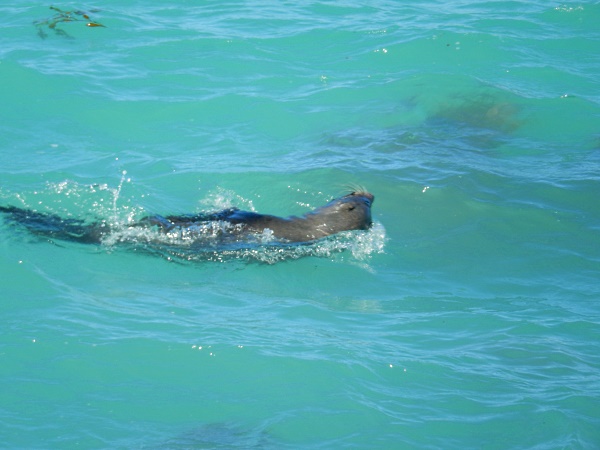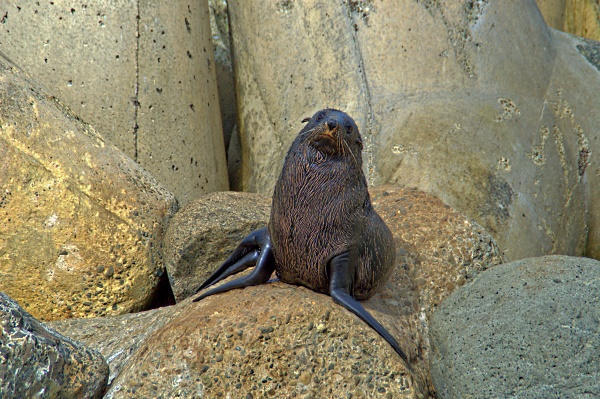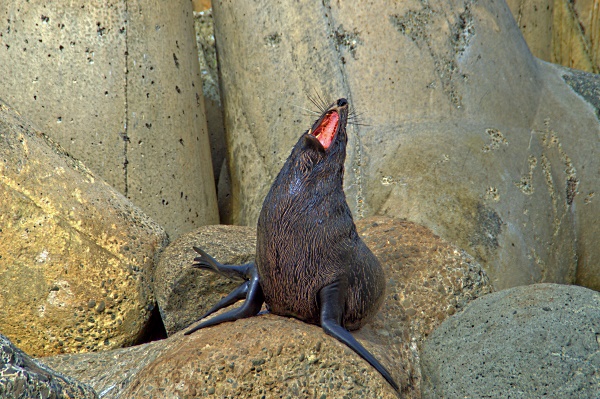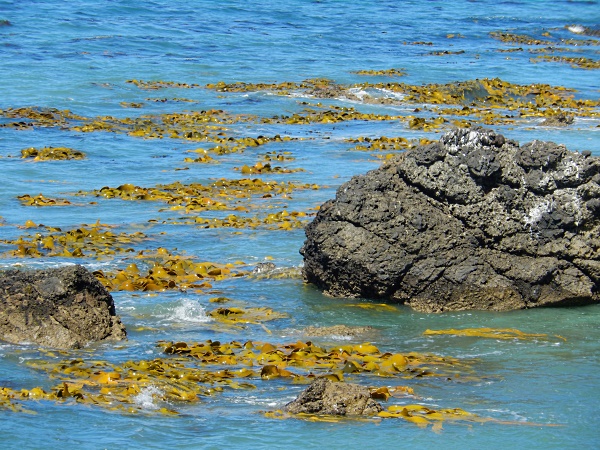 The blue penguins, which are considered the smallest in the penguin world are coming out only after dark. Their colony used to live there since the beginning and after people built Oamaru ᅡᅠ-they keep being conservative and come to their breeding and resting grounds every night.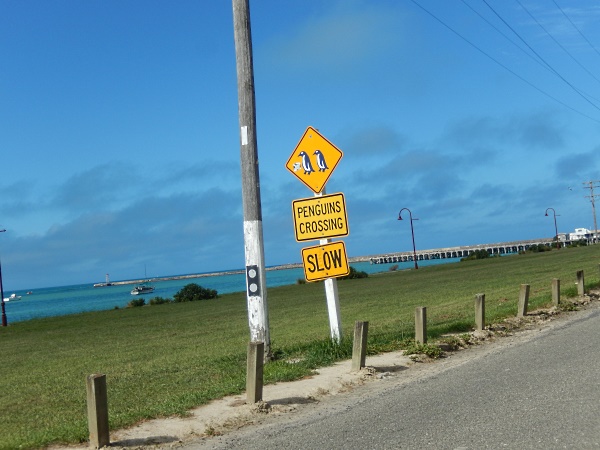 So people built little houses for them in special protected areas. But still -to me it was scary too see how they walk on the streets at night where cars drive and tourists crave for their pictures and some use flashes…And also there are cats and seals, all hungry…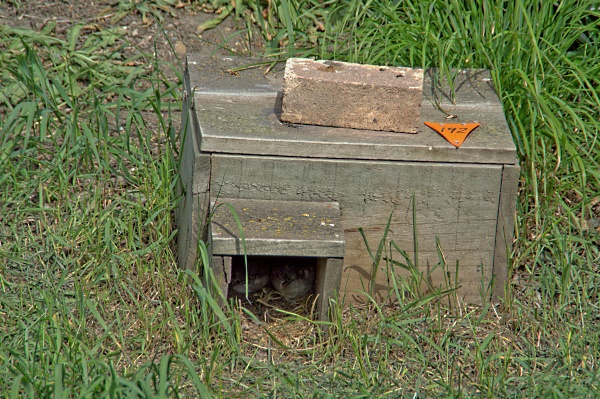 Poor little penguins, here are some of them taken with special light: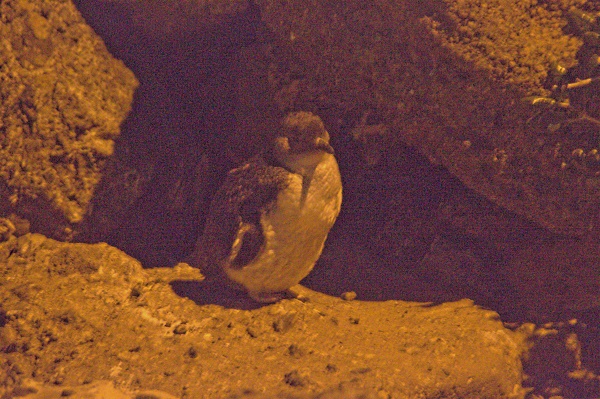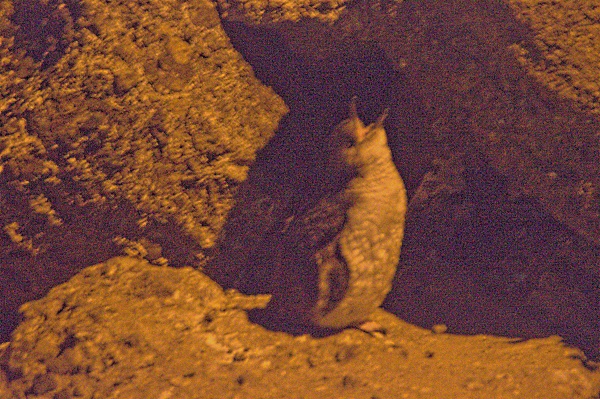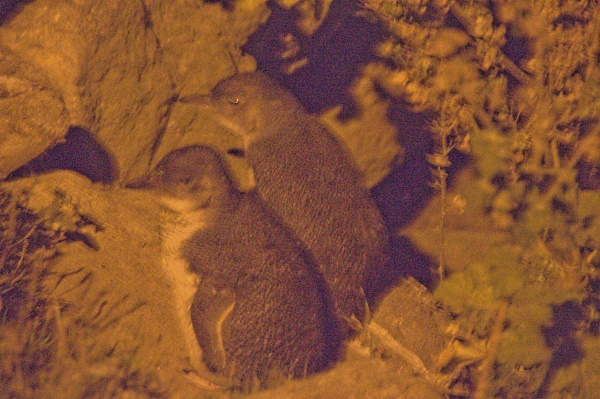 The first eve we drove to another place – behind the steep hill on a steep cliff above Yellow eyed penguin breeding beach: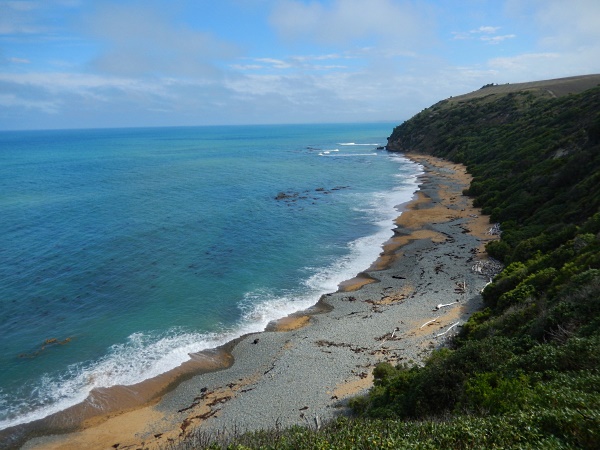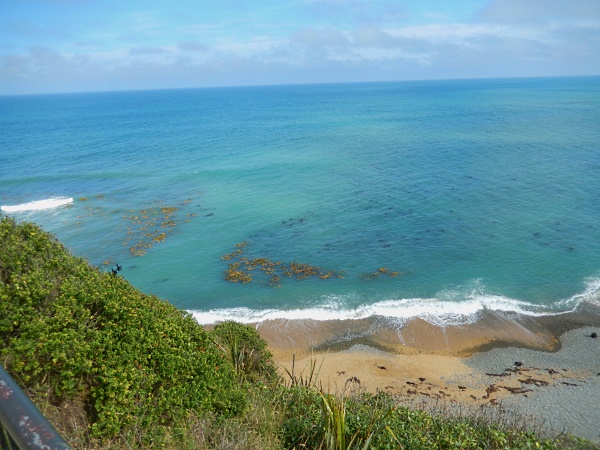 We and a crowd of watchers were patient enough and waited and looked onto this beach for 2 hours, till dark, and we looked and we looked till my eyes started clouding and I learned every nook of that beach by heart – no penguins appeared, zero. Maybe they saw us many people and were afraid, or maybe the seals lying on the beach scared them… So their chicks somewhere in the bushes were starving…At least some seals down there entertained us a little with their sleeping habits and coming out of the water or going in. If not for the cute little penguins in the center of the city that we saw later, around 10 pm – it would have been a disappointment…Here is a hole into one of the house cellars close to the beach – where penguins go every evening to rest or raise chicks: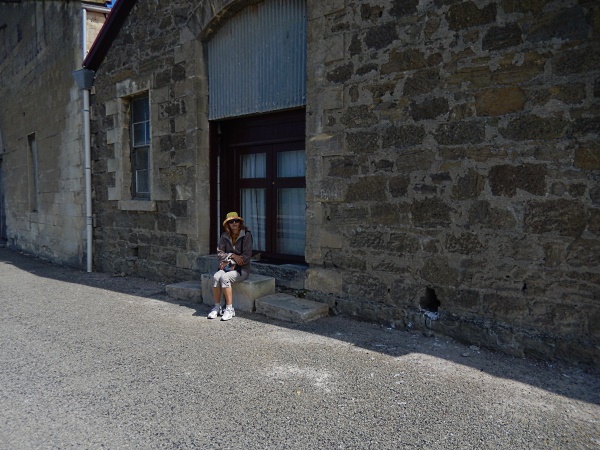 But enough about penguins ᅡᅠ- the city is known for its strong heritage and creativity. Here we are participating in an excursion ᅡᅠ-the guide is dressed in period and we noticed some others walking on the streets dressed in 19th century English clothes!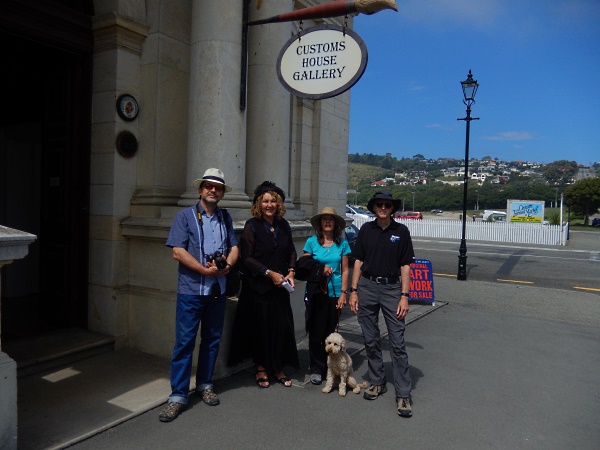 They are also known for their Ordinary bikes: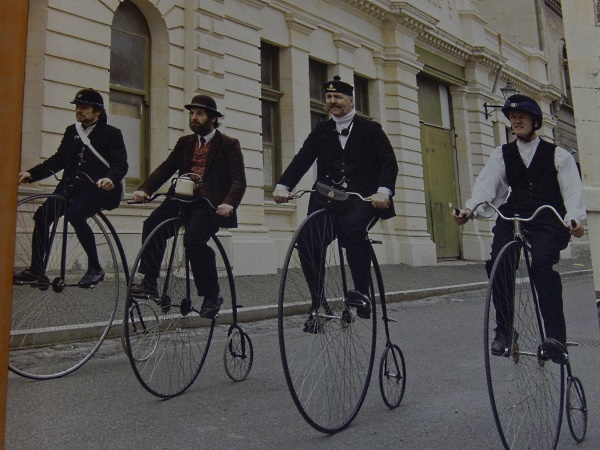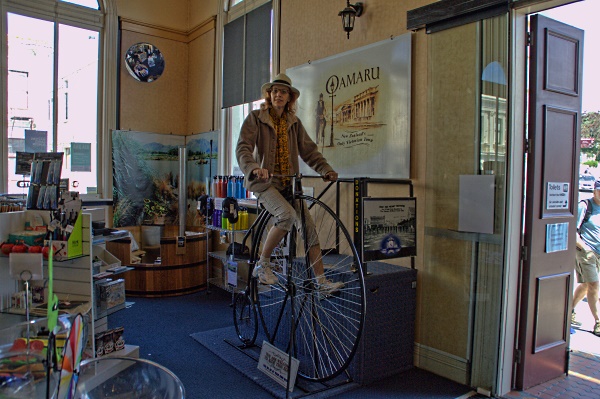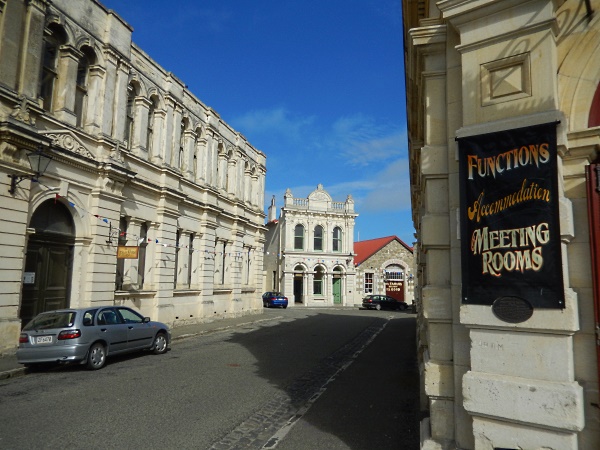 Steampunk is a trend in art. There are pieces of it in and around this old granery – yes, this fancy building as well as some others was used to store grain!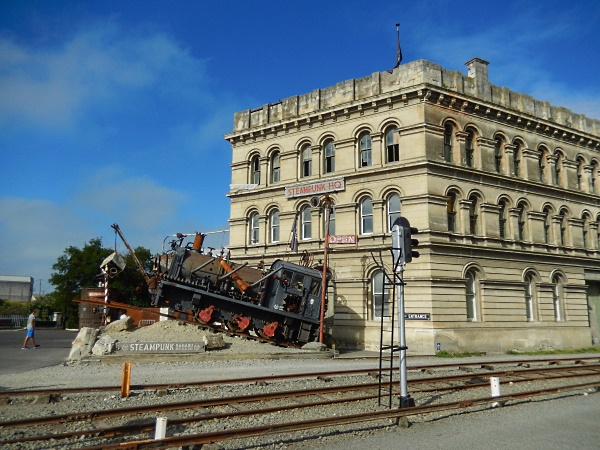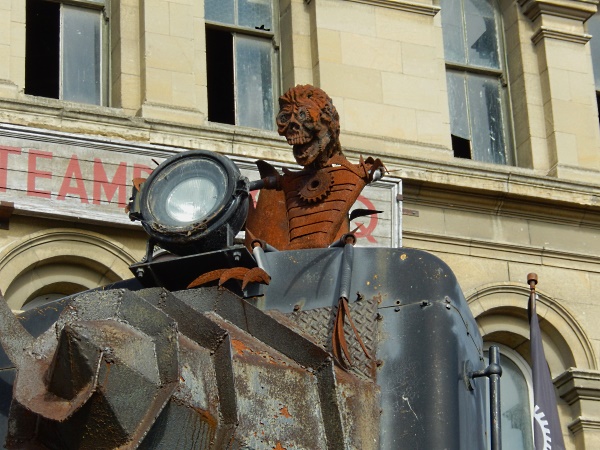 This piece is created by Chris Meder, who was very intensive, creative and productive and is gone…form cancer…sad, his creatures seem to have a soul: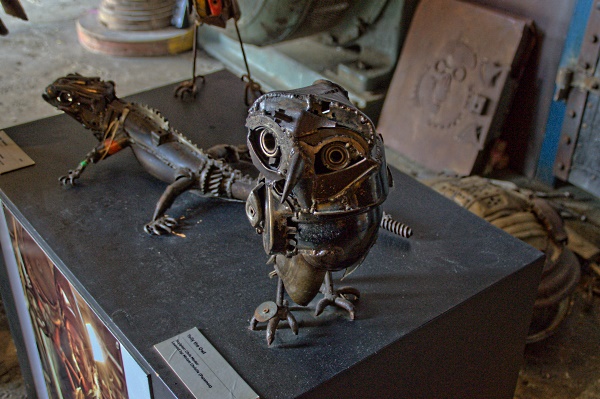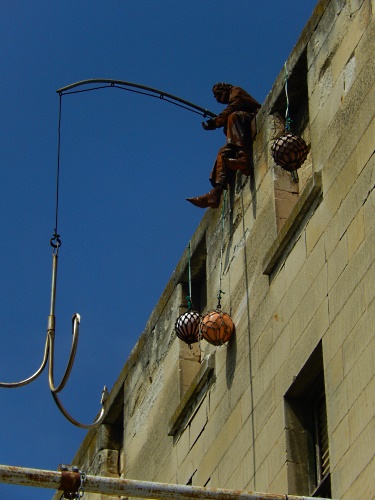 More pictures from Oamaru downtown: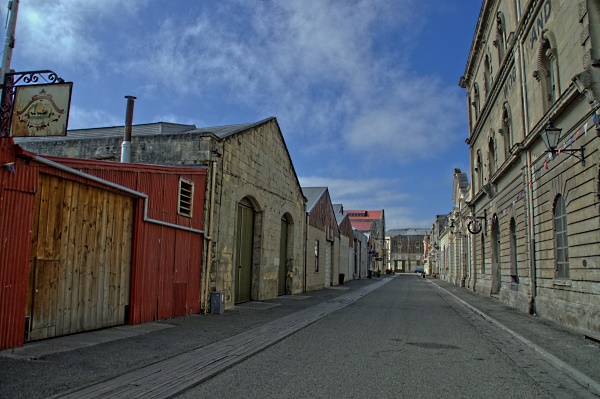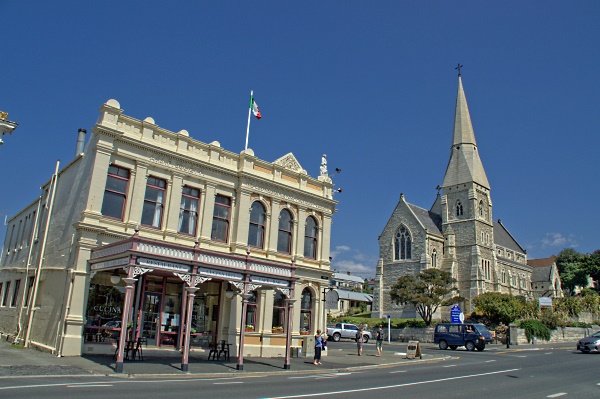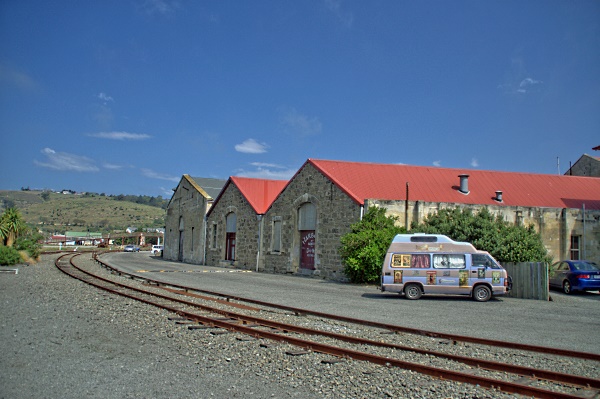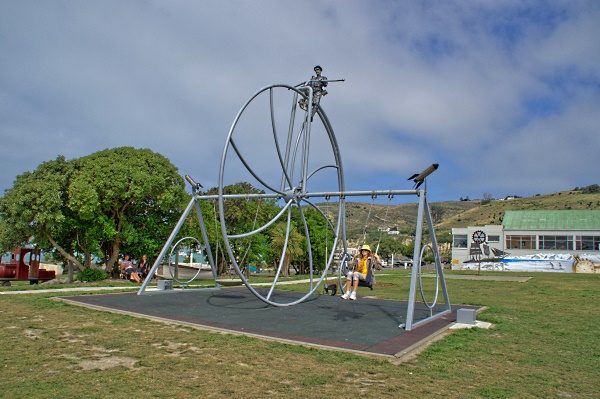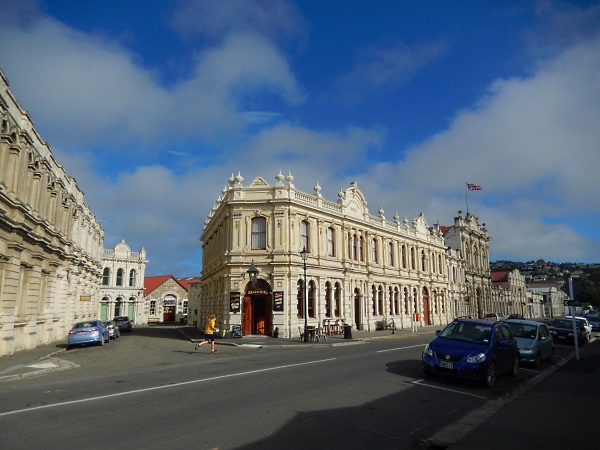 Most of te ᅡᅠhouses were built from local sandstone. The houses seem very grand for such a small town – the guide said that in 1860's it was the grandest city in New Zealand andᅡᅠᅡᅠthe most mortgaged one…Those city people sure had a feeling of self respect! Like real Brits!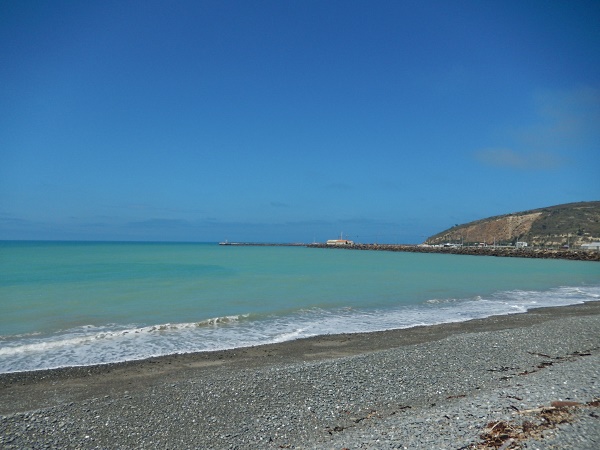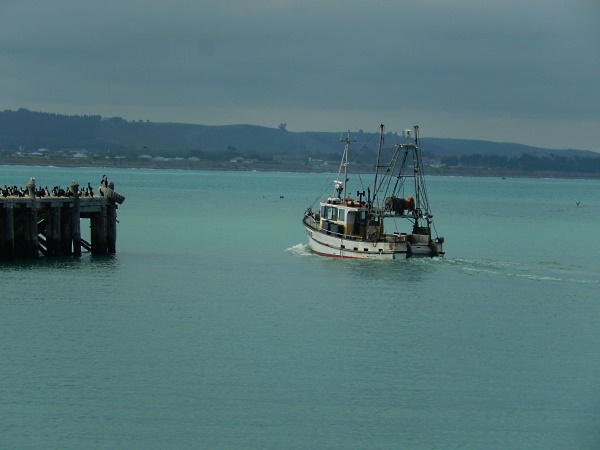 Here is a creative way to use the trunks of dead trees: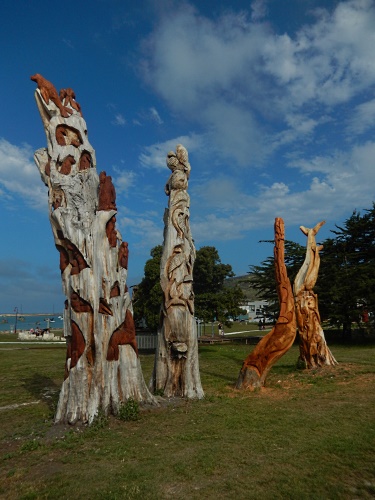 There are several galleries. We didn't visit all of them, just a couple. This one looked enticing from outside and once we got inside…the artist who owns it is here in the pic and she said that most of the paintings and weird things in the gallery she made herself: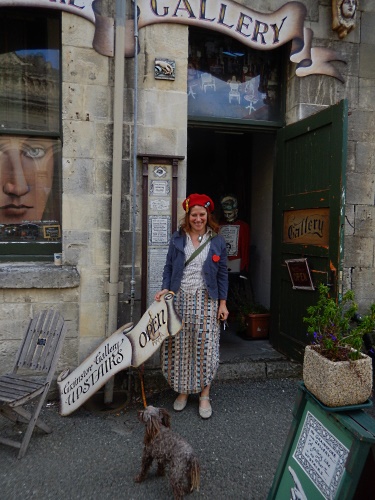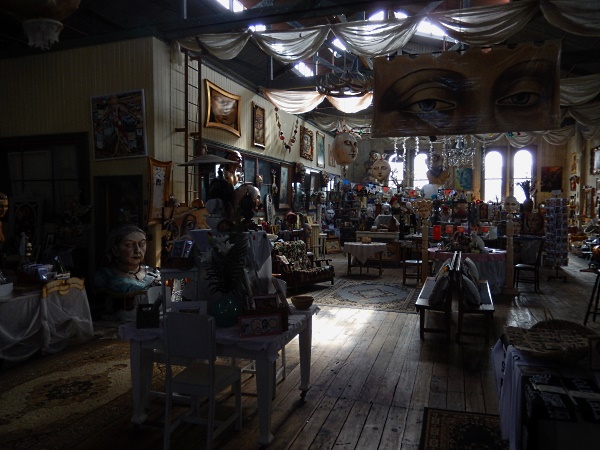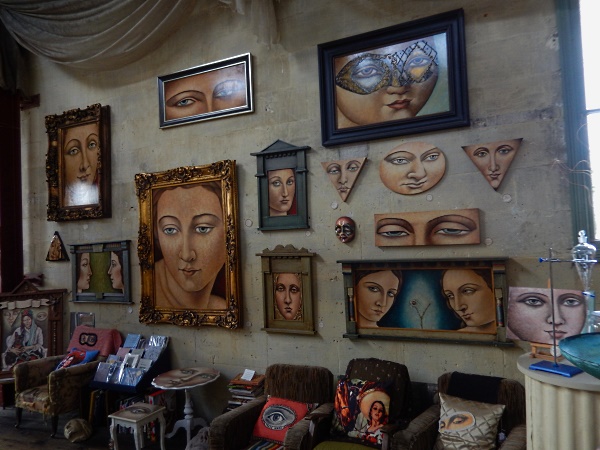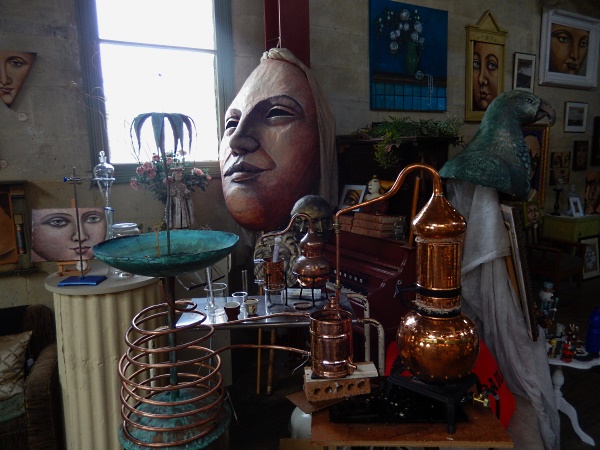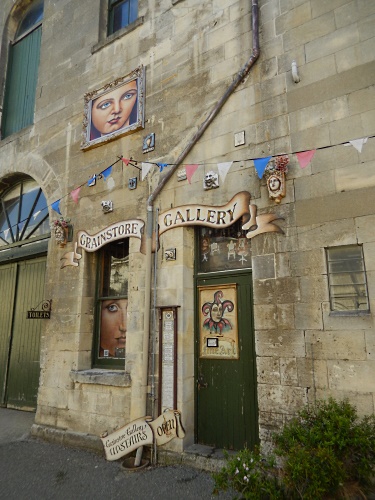 We also visited the Anglican Church: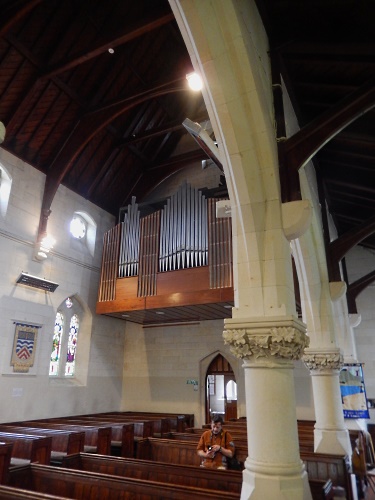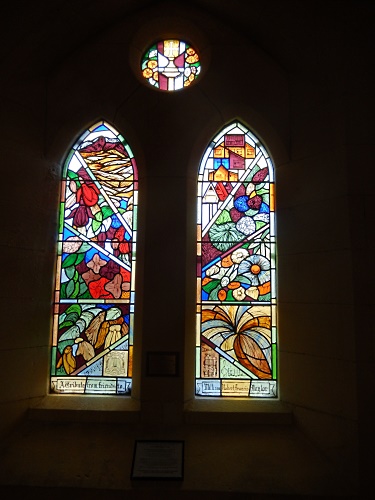 And another gallery where an exhibit of some artist at first seemed a little weird. but then i felt lots if real art in it. It was called Crazy Thread or something…where the artist used threads in such a variety of ways, here are some: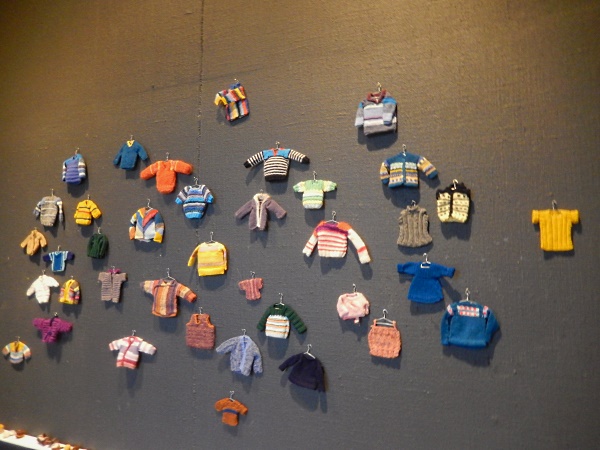 Yes, those are tiny sweaters and here are figurines: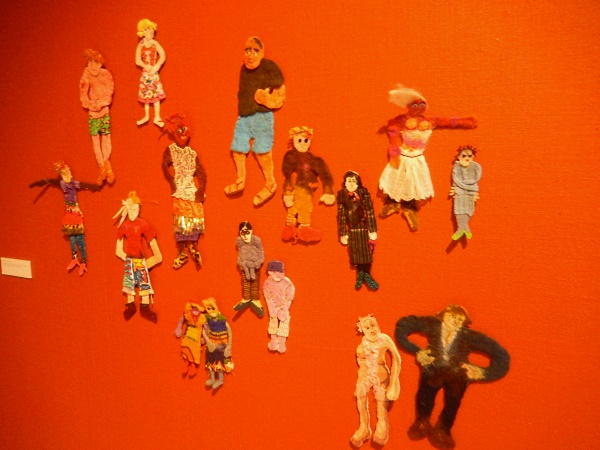 Every evening there is a light show on the facade of the opera theater: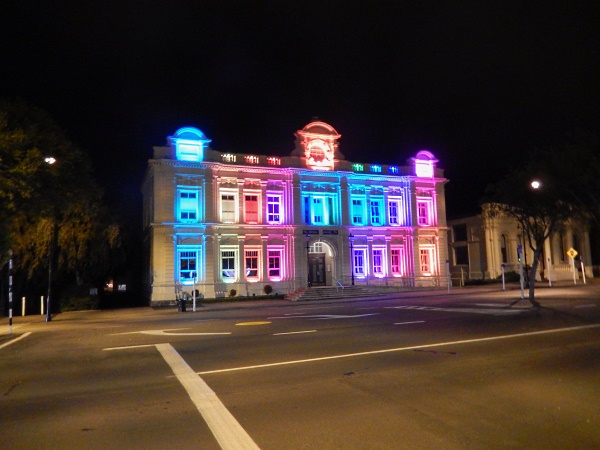 And very empty streets…Where else can one find such a good city! Loved it! Go and stay there at least 3 days, no less. There is so much to see and do there and so good to relax.