To make a little break in walking through city and galleries, we took a #7 bus from St. Marcus square where this statue stands to Fiesole: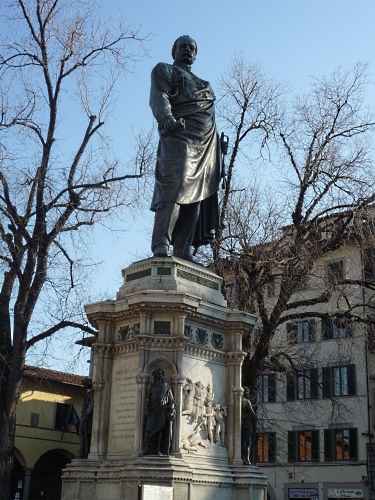 It is a nice half hour ride up one of the hills that surround Florence. A suburb. The bus stops in an attractive square with two men on horses shaking hands, and the path goes up the hill in a narrow street to the viewpoints towards Firenze: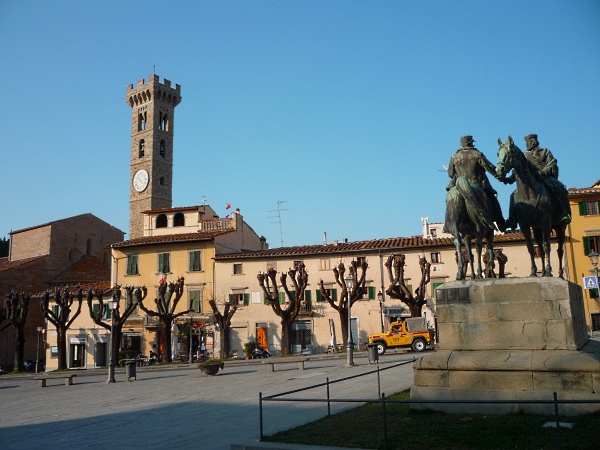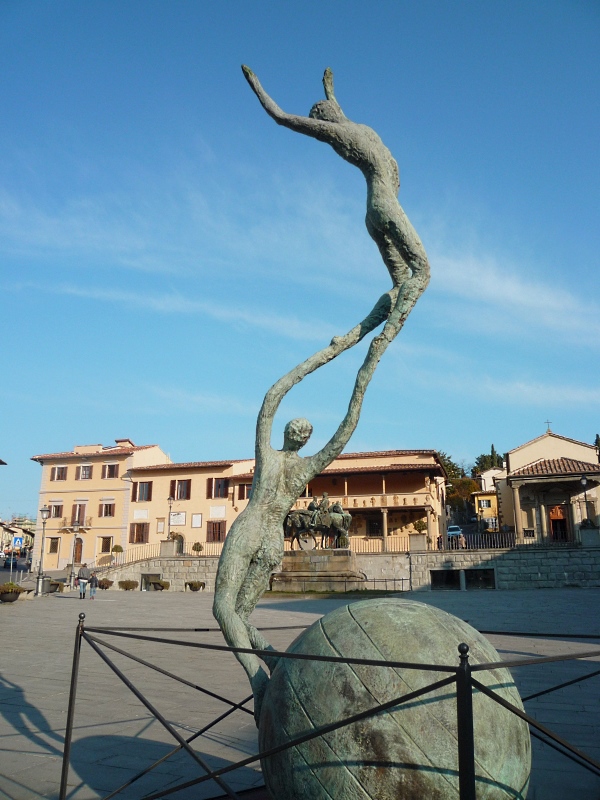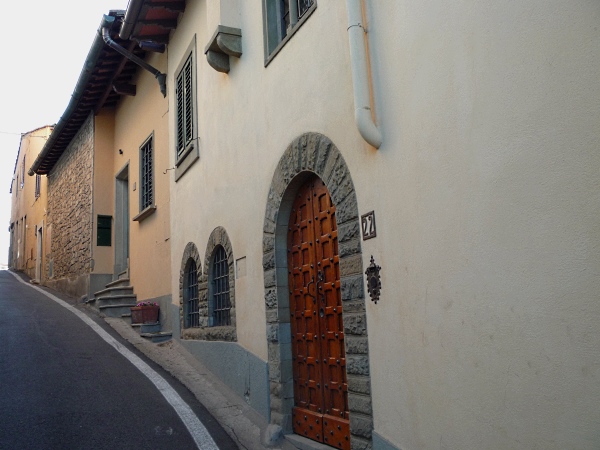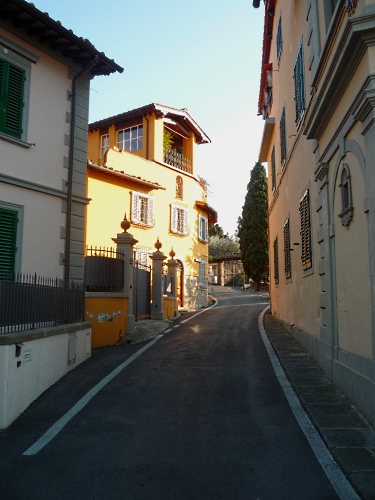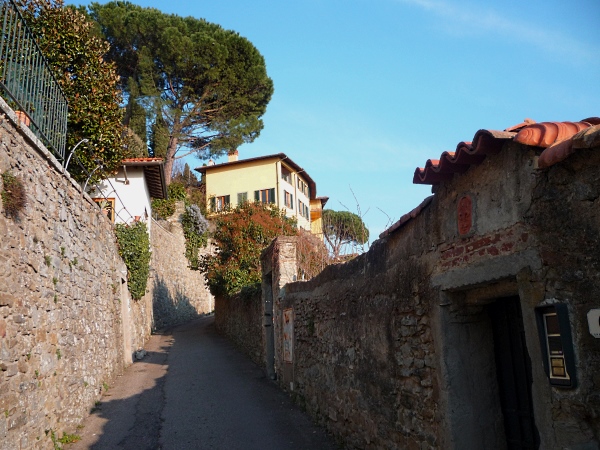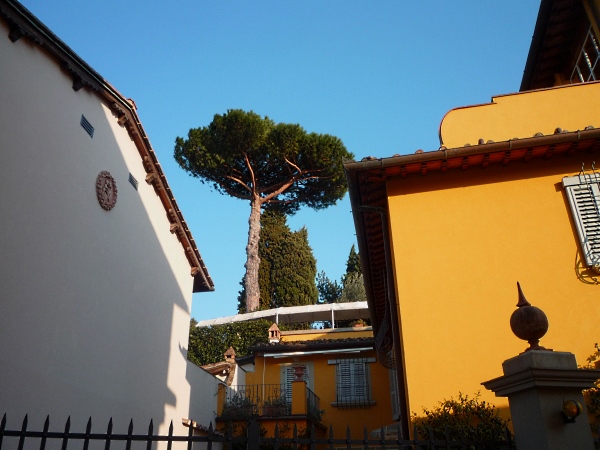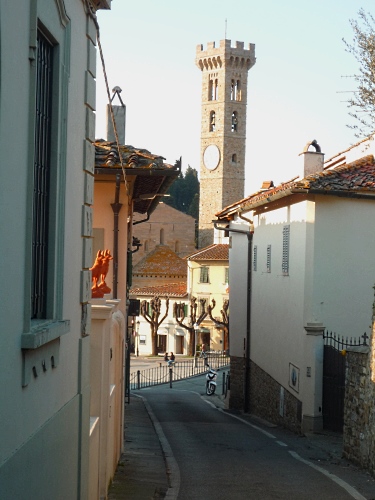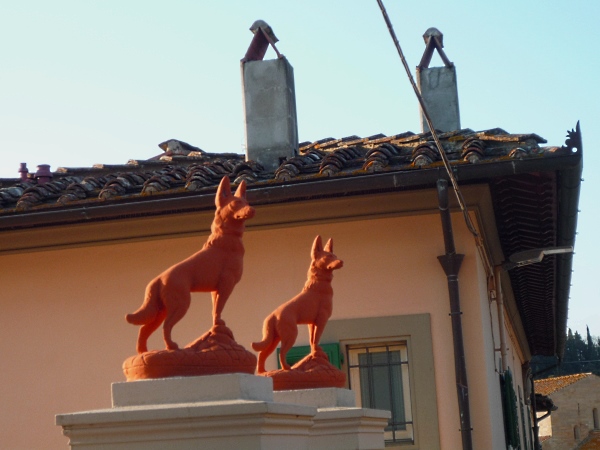 It is a very good place to hike and rest your head from too much art :-)! If we had time – we could have hiked more towards the countryside. also – to a monastery on the other side of town – but as usual – we have too many plans.
There will be more in this post in several days.