25min in a train from Padova – and you are in Santa Lucia station in Venice, with the Grand canal and fancy palaces all here in front of you! I guess Venice is super beautiful for everyone and everyone has to find his own connection with it. As usual – we walked a lot, entered most of the churches that we came upon on our way, tried to listen to Rick Steve's advice to get lost in the far ends of Venice in order to avoid crowds which were still thick, but I didn't find that special feeling of "aw" I was expecting. It is amazing, no doubt, but not my thing…Too much beauty, too tramped by tourists, and no good energy… Maybe it was too sunny, too bright :-). Maybe – too crowded and too commercialized. But – everyone wants a piece of it, so you get what you get, and it really looks perfect in pictures. I would say – it is a photographer's paradise! So I am placing some well known views of Venice, but also some back streets where we were alone or almost alone. Here is the new modern bridge close to train station: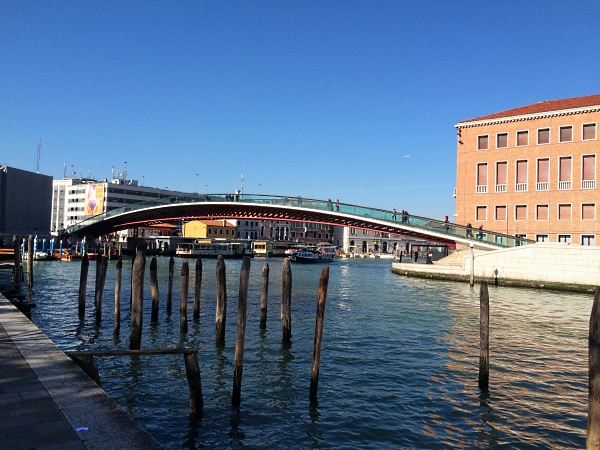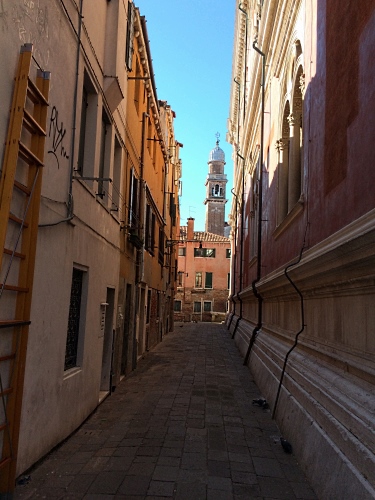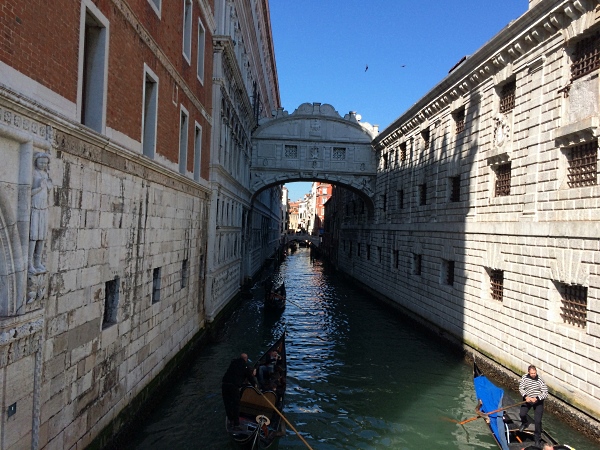 First of all we headed towards St. Marcus square – and that is where the crowds are. Here are some fashions I noticed: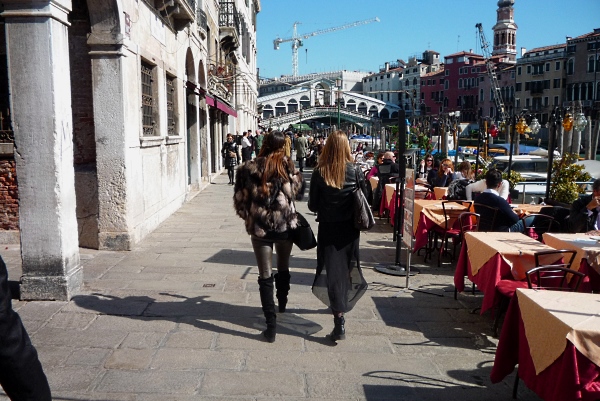 And a very unusual for Venice square with red benches: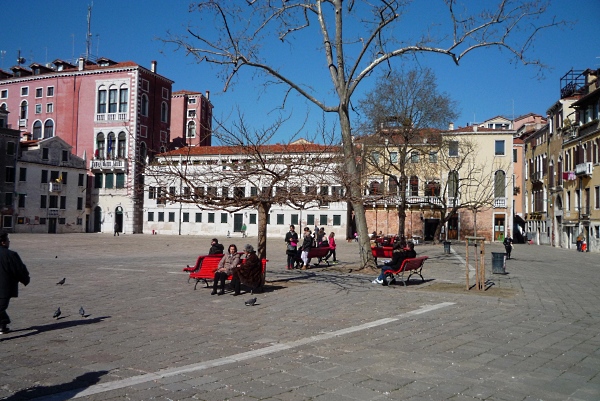 In St. Marcus square I stood in a bigᅡᅠ line to get to the church, which is marvelous, very byzantine, very golden mosaics: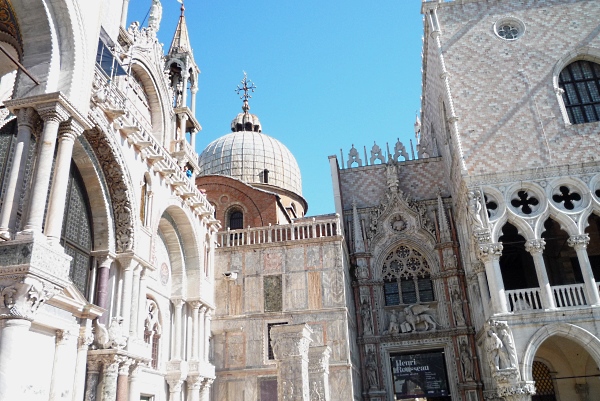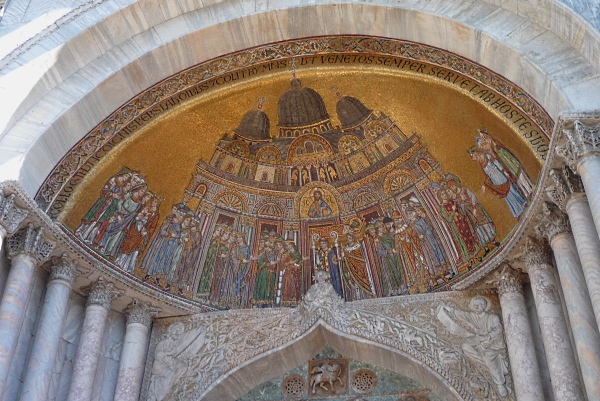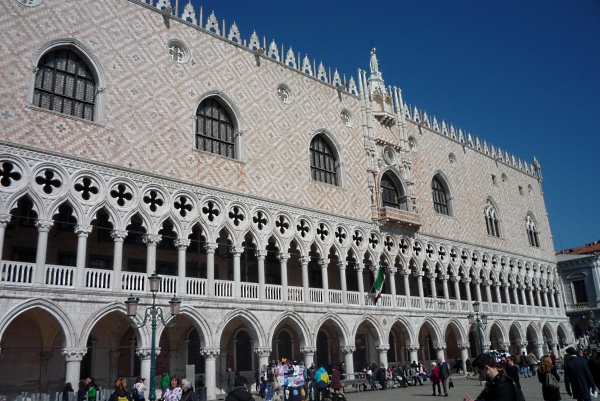 But then we didn't go to the Dodge Palace – not enough time and not enough space in our 'impression boxes" to see all those riches and beauties. The city was beautiful enough. So we went towards "the tail" – travel books consider that Venice is in the shape of a fish – so they tell you of places whether they are in the tail side or head side, etc. And over there the promenade by the sea was almost empty, what a joy!: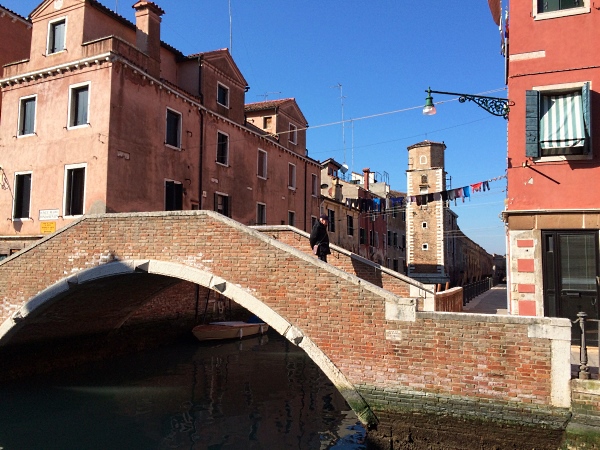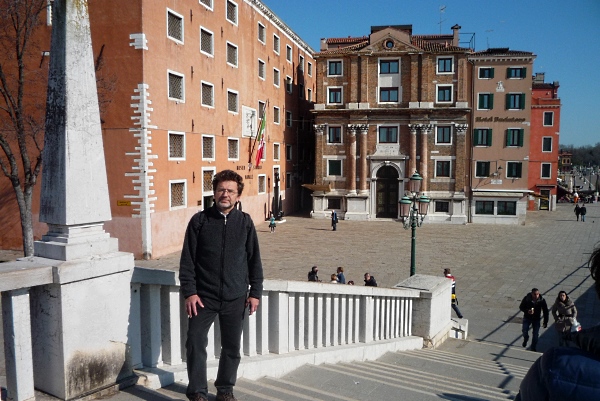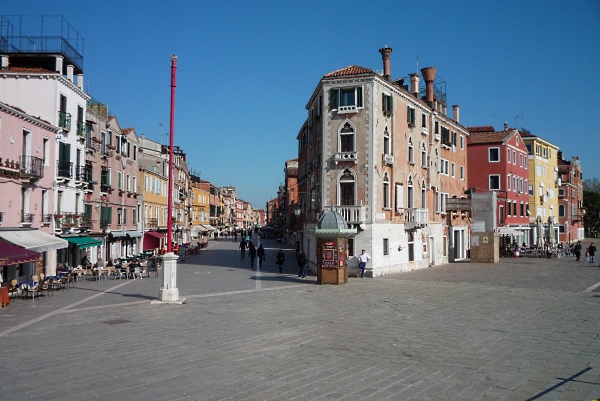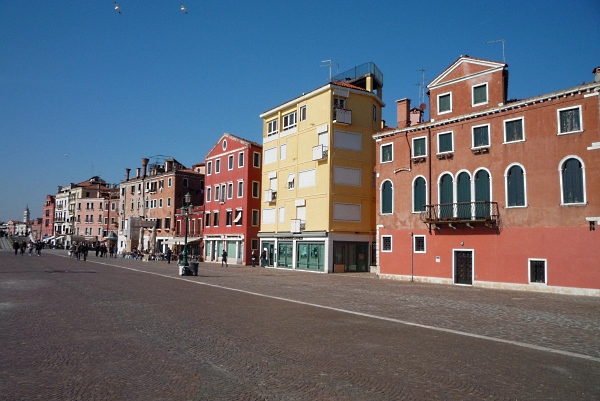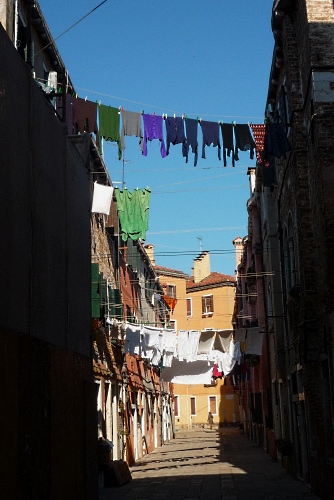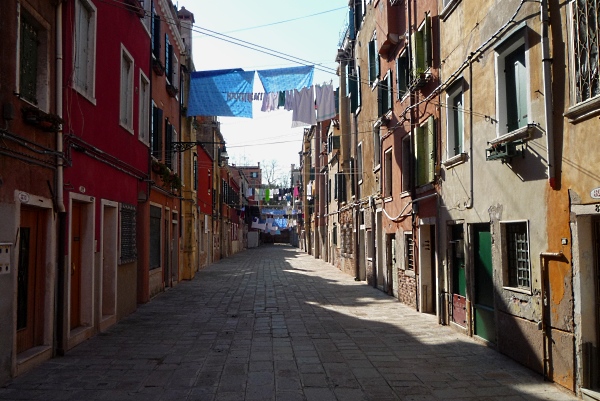 Notice – no cars! That makes it an artist's and photographer's paradise!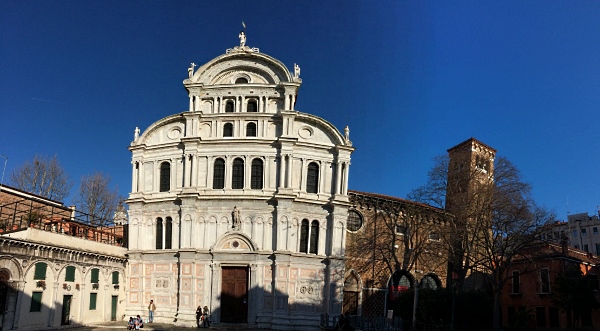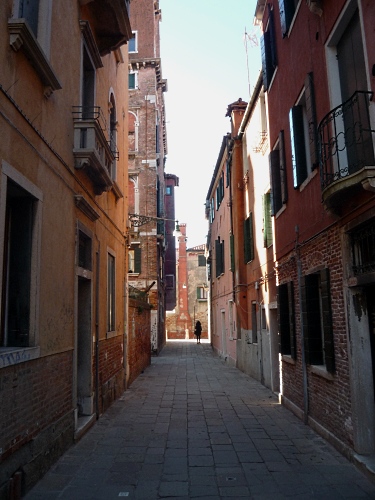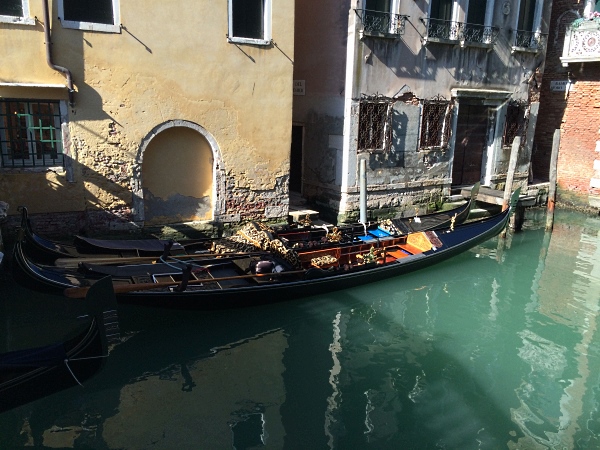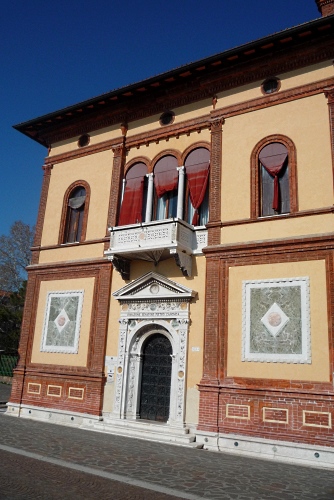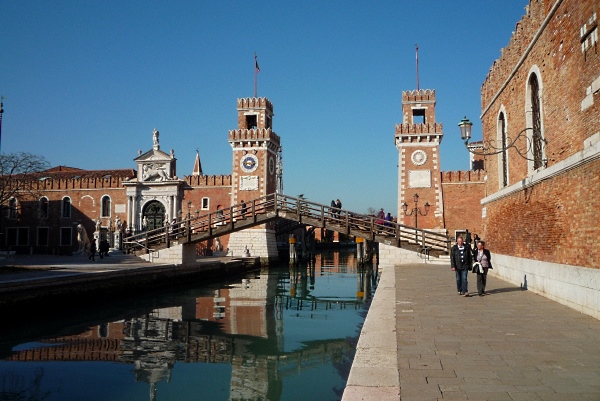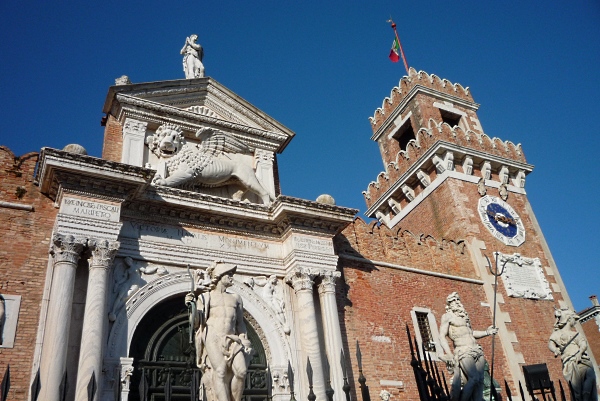 This is the Arsenal.
Then we returned towards the docks and looked if we can take a boat to San Giorgio Magiore basilica, which is built by Palladio, but there was no time for that trip, so we admired it from a distance: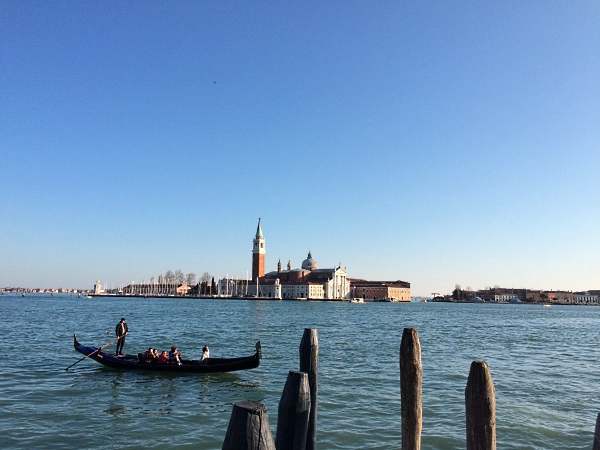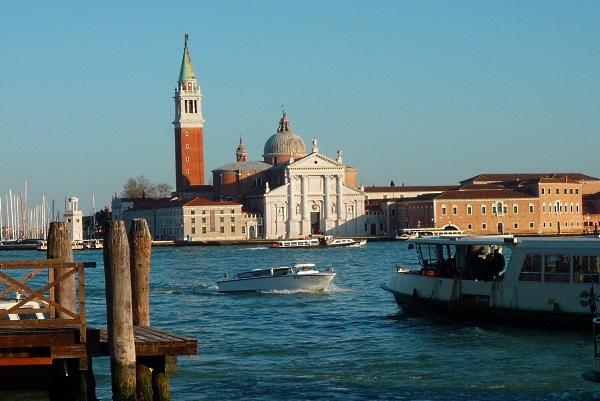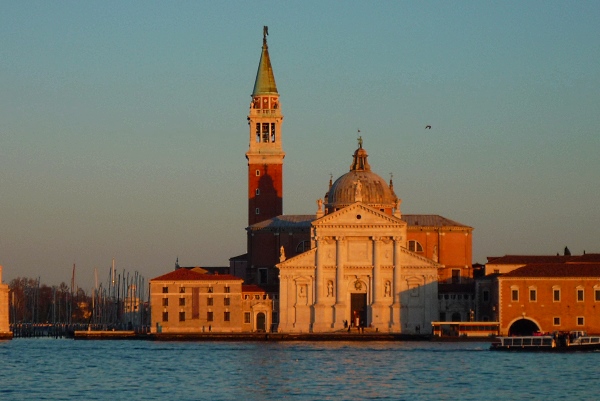 When the sun was setting – the view was outstanding! Maybe it is normal for Italy to have such crystal clear skies in March, good.
While wandering in the maize of the streets we saw some strange things, like the Communist party headquarters: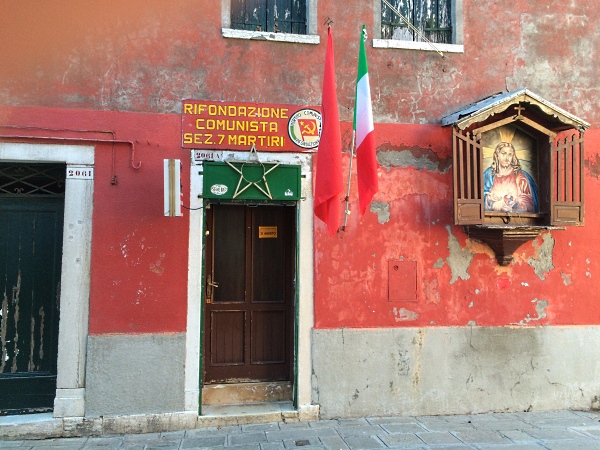 And some little exquisite stores like this: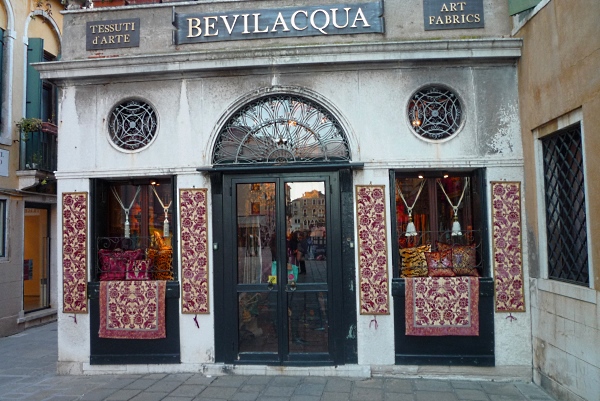 But a day is too short…On the way back we crossed Academia bride and saw the last rays of sun hitting Santa Maria del Salute: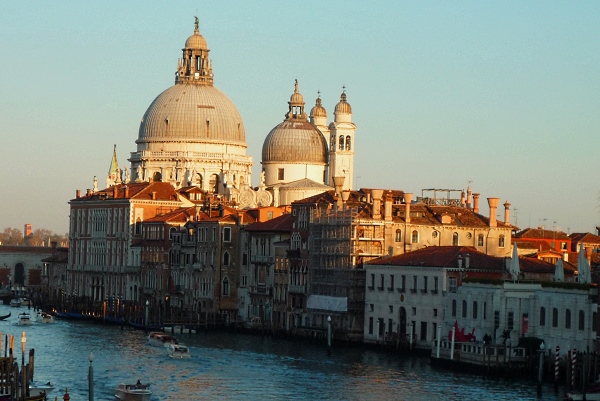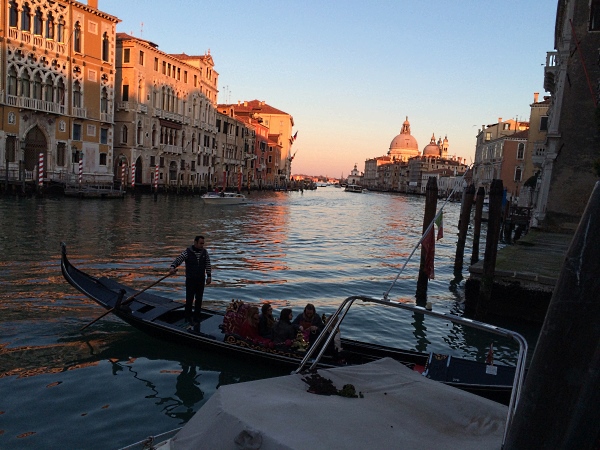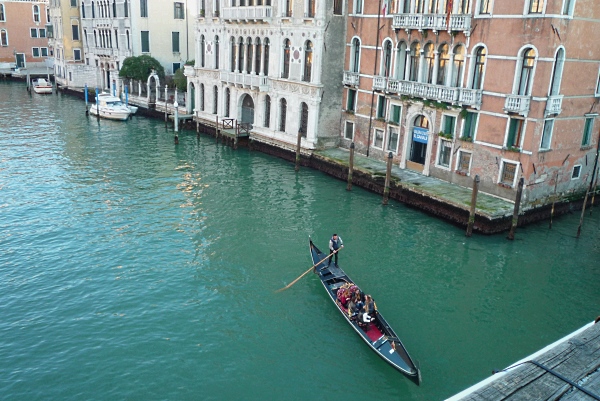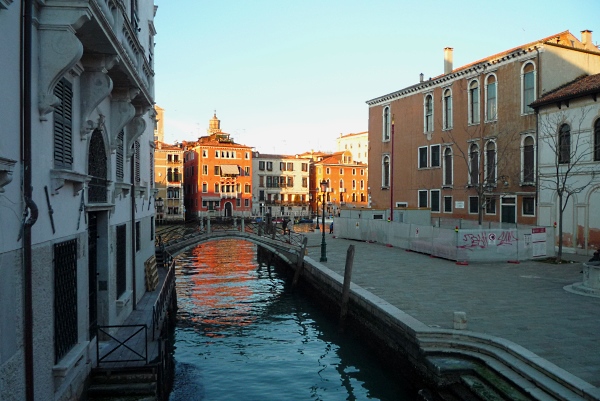 And that was it, we were heading towards the train station…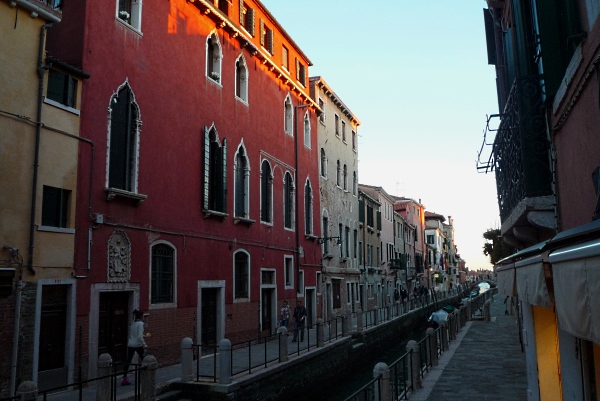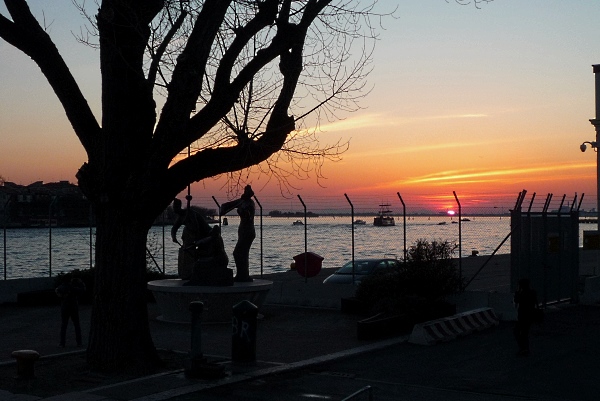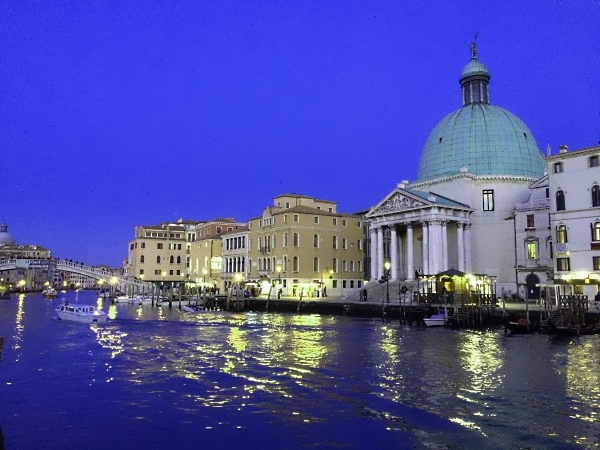 Was it easy to not get lost – well, we used the GPS in the phone. Without that you would need more than one day to see this much of Venice. Of course. we saw very little. we didn't enter any museums, of which there are plenty, any palaces, some of which have exhibits and are open to public. Too much for a day…