A day and an evening in Verona and on we went – a short train ride to Vicenza – so praised by Rick Steves! Yes, it is a pilgrimage city for architects, I agree with him.ᅡᅠ Vicenza is created by architect Palladio, so it has a very uniform and harmonious look. Lots of beauty, lots. Several museums, but we managed to visit only one. We spent only one night there, so we saw the city in the evening glow and got the impression, but definitely have to come again. We slept in Michelle's apartment in a convenient location going from the train station to the center. The room was on a very high floor – so the city and the surrounding hills were a fantastic view! It was called on the internet: B&B Venere House, Viale Milano 37, 39338-5653600. The apartment was very large, you couldn't feel that someone else lived there, the hostess served us breakfast, she spoke English and gave us some advises of what to see.ᅡᅠ So I highly recommend to stay there. The house is seen on the right, the second tallest house: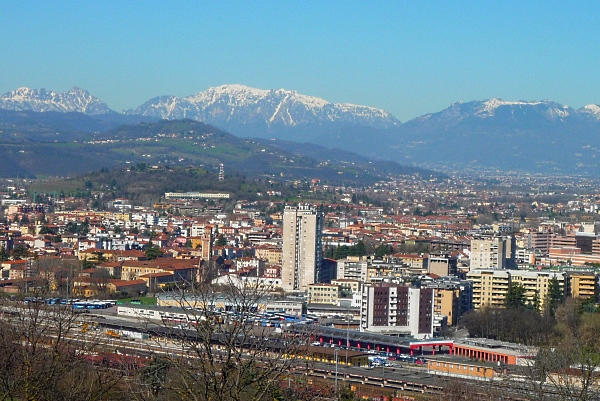 And here is what we saw that afternoon and the eve. You enter downtown though this gate: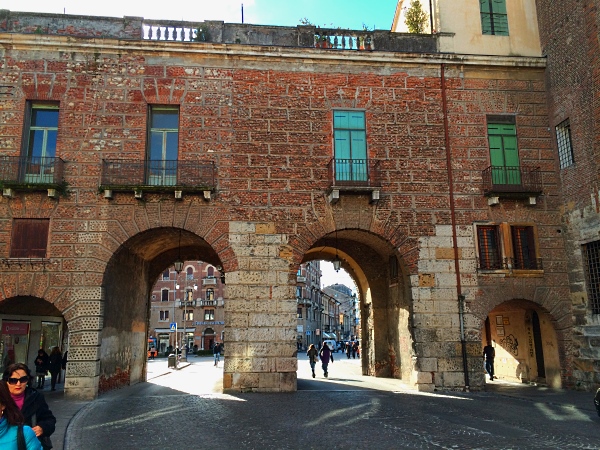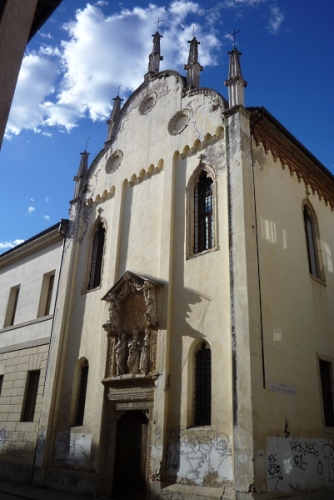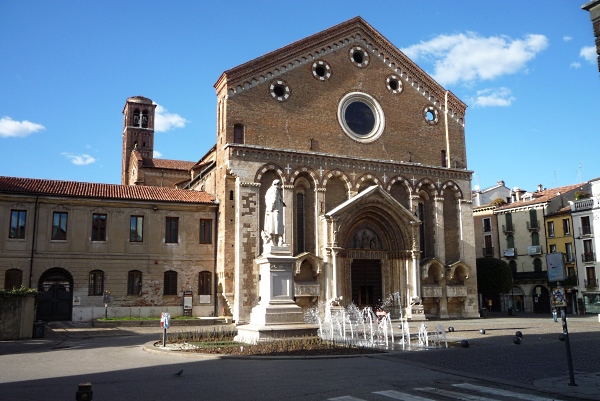 This is Park Querini: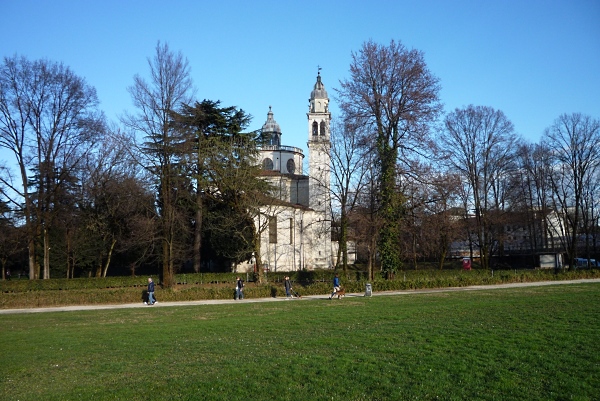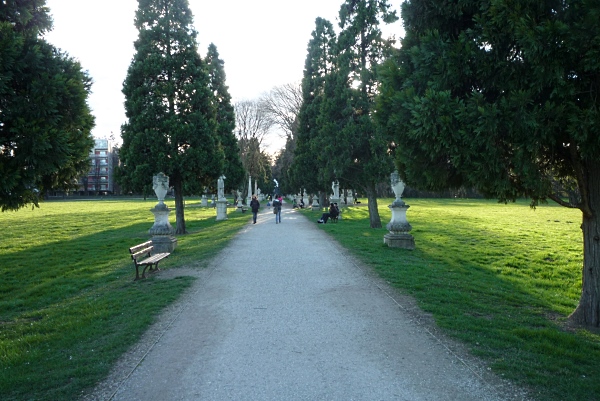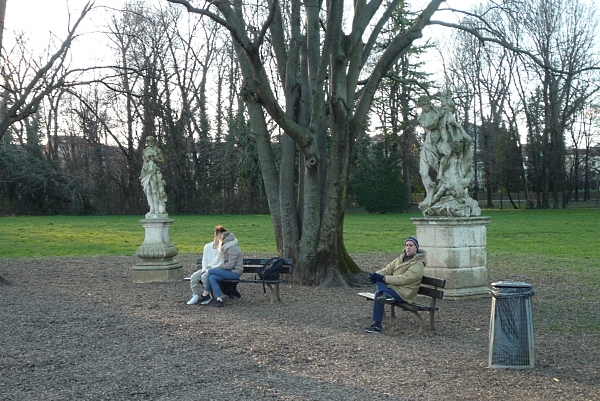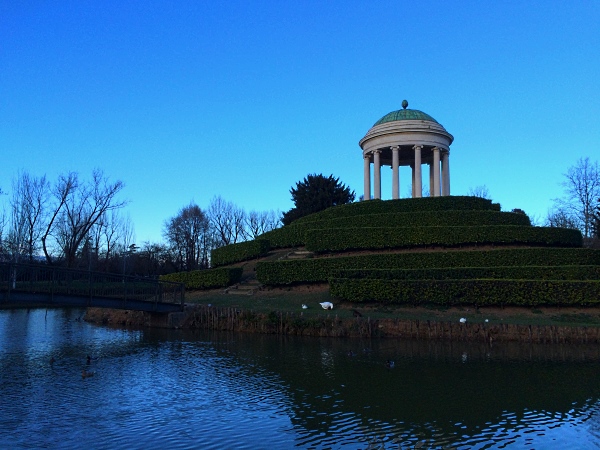 There are a couple of parks on both sides of the center, there is a river loop, everything that makes a nice city!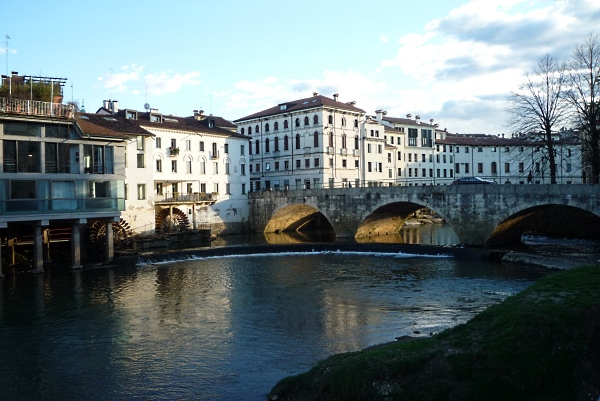 Palladio museum and the interesting ceiling fresco: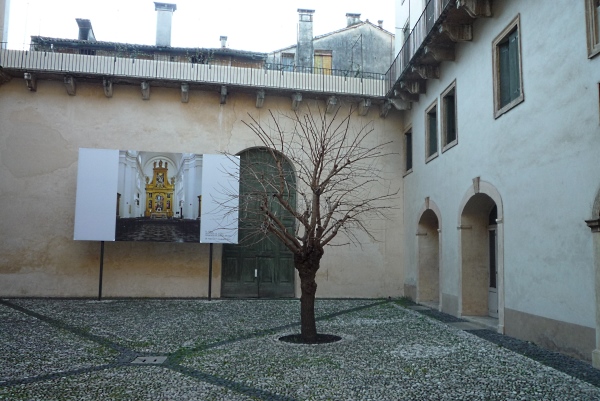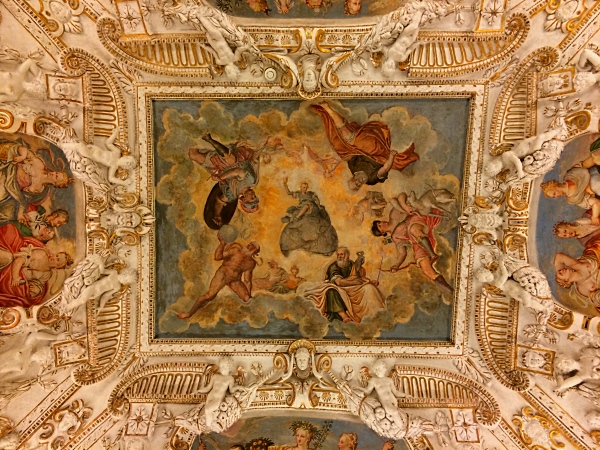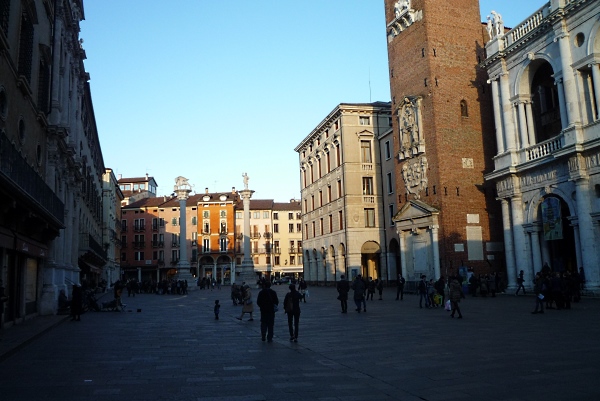 Piazza Erbeᅡᅠ with the most impressive buildings.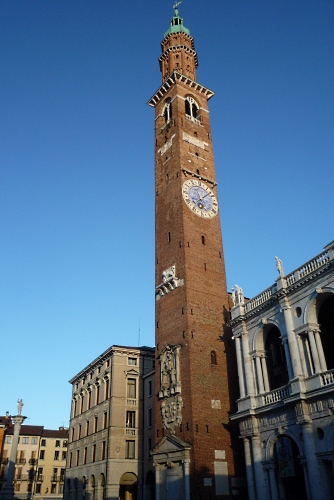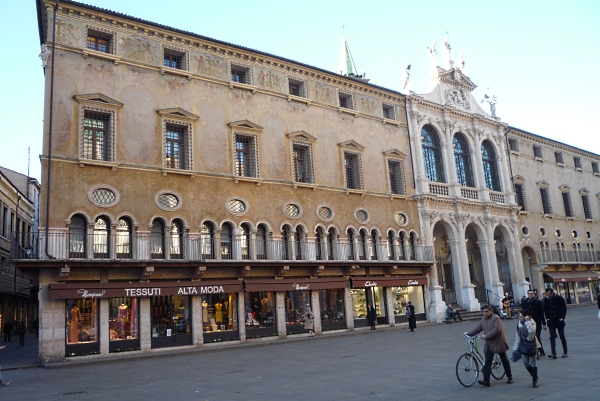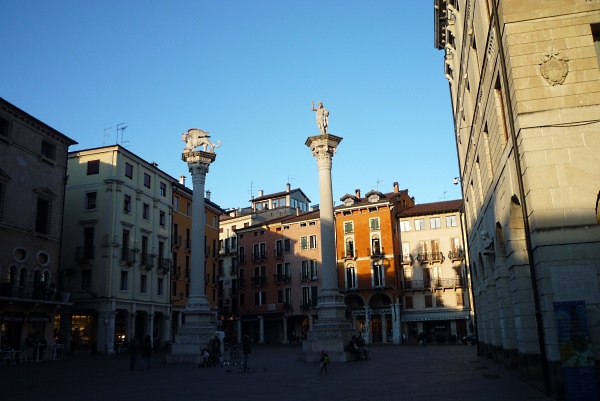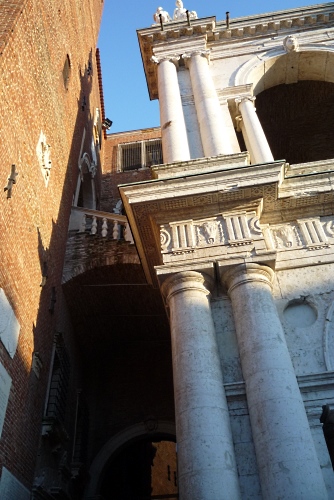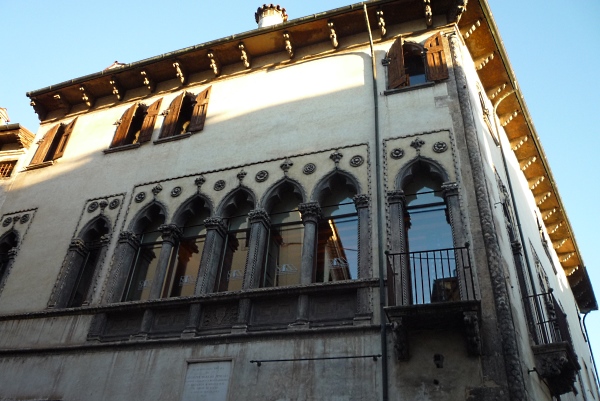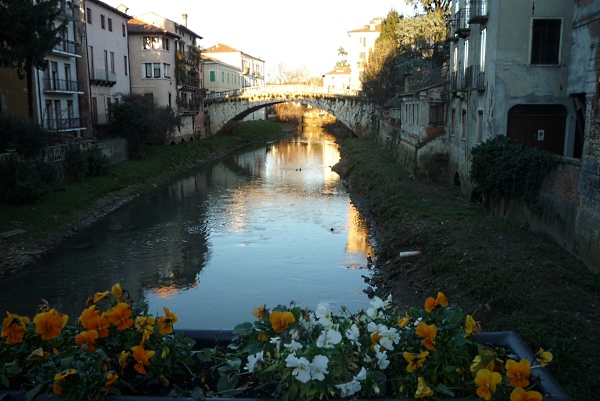 Piazza Signori: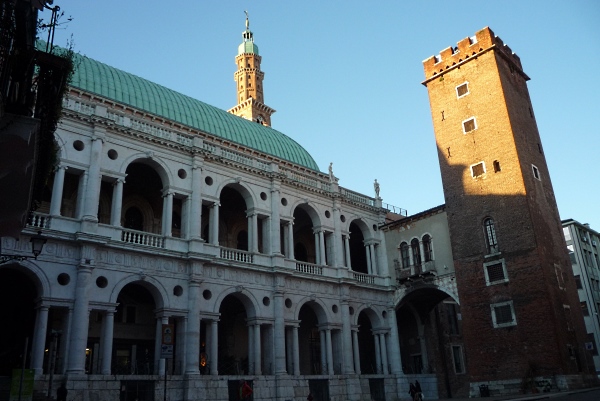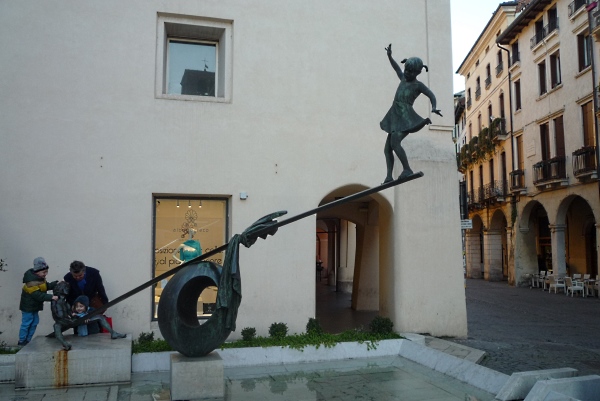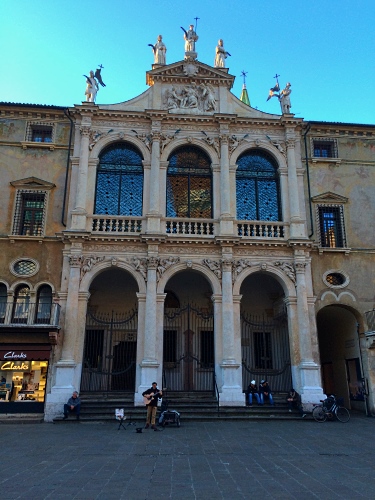 Duomo: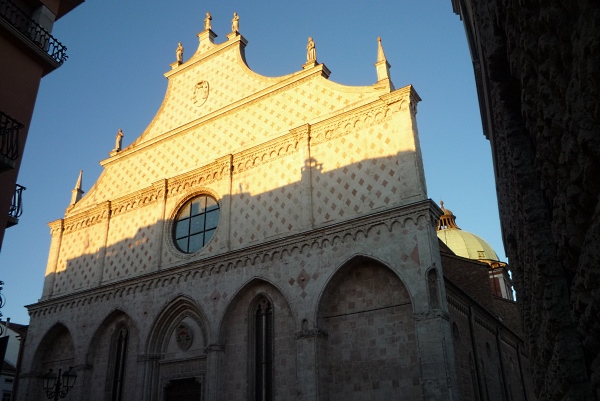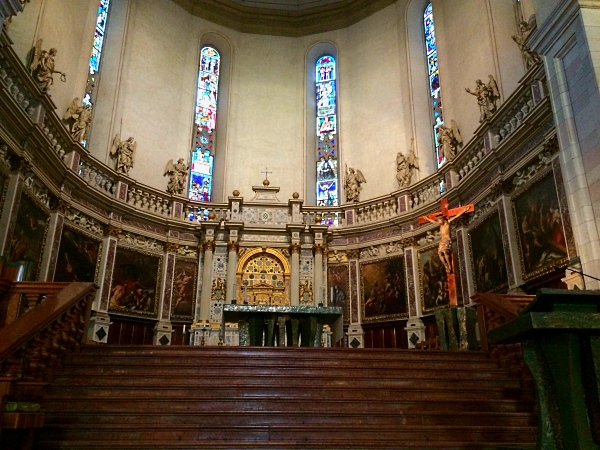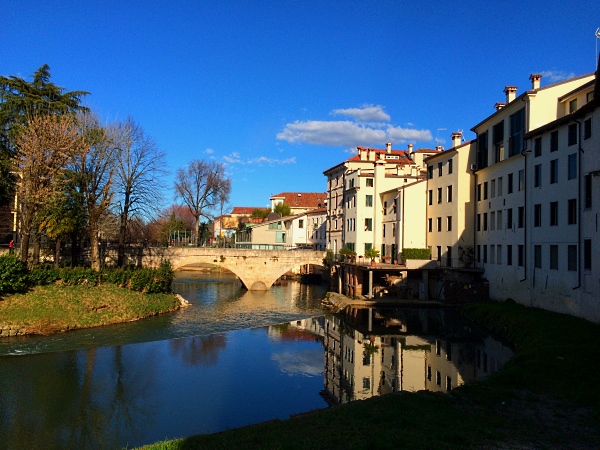 There are two baby heads in front of art museum in Piazza Matteotti. Across the street there is this very famous Olimpic Theater, which we haven't seen yet.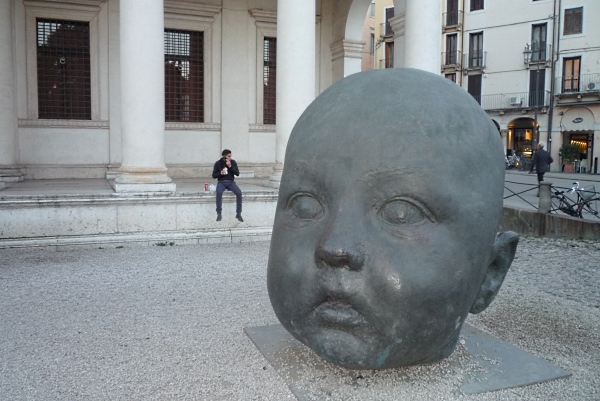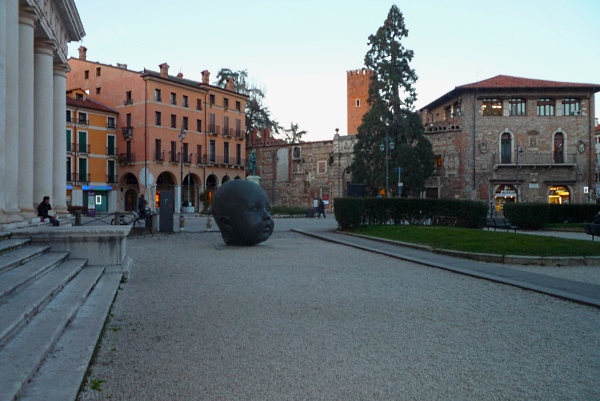 Teatro Olimpico is in this building: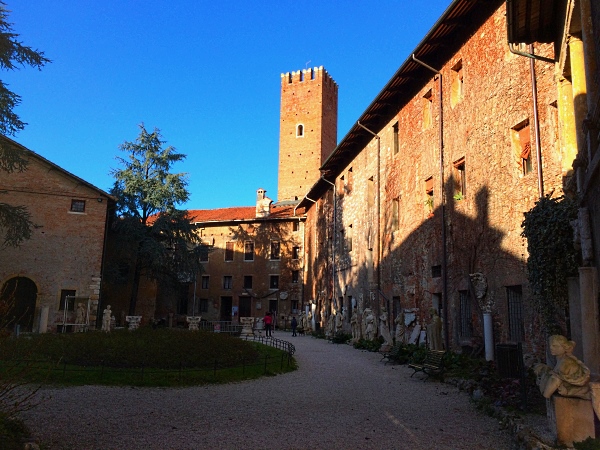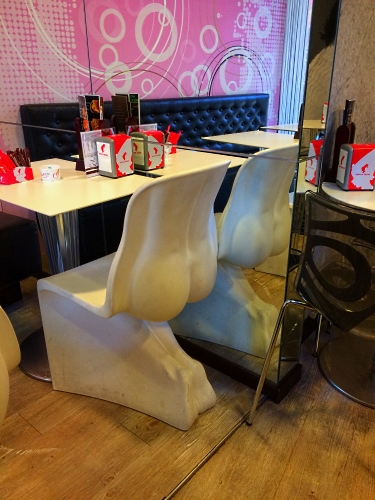 And the peculiar chairs in one of the cafes. I wonder – does one feel like sitting in someone's lap or like being the lap :-).