We went to Italy in March of 2015. And it was a very good time to go – the weather was just perfect for walking in towns and museums and "churching" out. It was also a good time because of crowds of tourists were still not there. They come later in spring. And in all 14 days we traveled- we got rained only on the last day and only little sprinkles.
Yes, I used the cheap flight and came to Bergamo with Ryanair from Vilnius. Lithuania. We planned to meet with Andrei in the train station, for he flew directly to Milano – but because of the snowstorms in the US his flight were messed up and we met in the apartment in Verona. So lets start from there- it was a perfect room in a big apartment that the owner rents by rooms. Some have private bathrooms, and two rooms share one in the corridor by the rooms. There is also a kitchen and they prepare and leave wonderful breakfast items for the guests to serve themselves. We found it through internet. It is called Verona Maison B&B, the tel: 39345-0866427, info@veronamaison.it, and I highly recommend it! Priced well depending on season, close to the train station and to the center. Yes, and using trains was really comfortable, once we learned to buy tickets and look for schedules in the automatic machines in the stations. With the exception of the last trip back to Bergamo from Florence – that day the cheaper train company was on strike, nobody knew what was going on and kept selling tickets for the trains that were not running that day. So check strike schedules on-line before a train ride.
So here it is – Verona. I didn't expect to be so mesmerized by Verona. Well, I guess Italy is beautiful all over, but some cities are closer to ones heart than the others. Some need to get used to, some attract at once. So Verona was "at once" thing. The river makes a loop and that is a very attractive feature for a city. Here are some views, we walked a lot, both sides of the river, climbed the hill on the other side for a full city view, checked as many churches as we could, looked into the nice fashions in shop windows and old graves hanging high above street level, also the monuments of famous people, listened to street musicians and ate some good pizza. And here is the main Market square :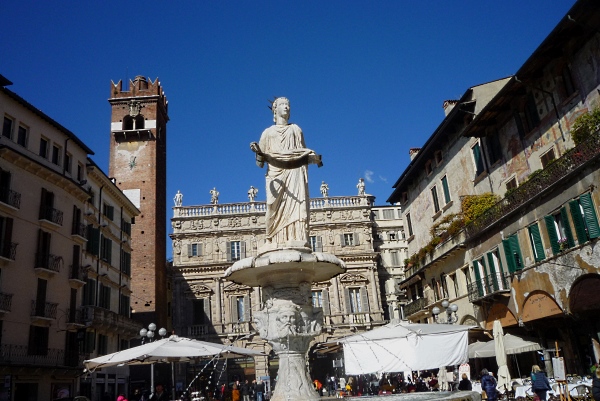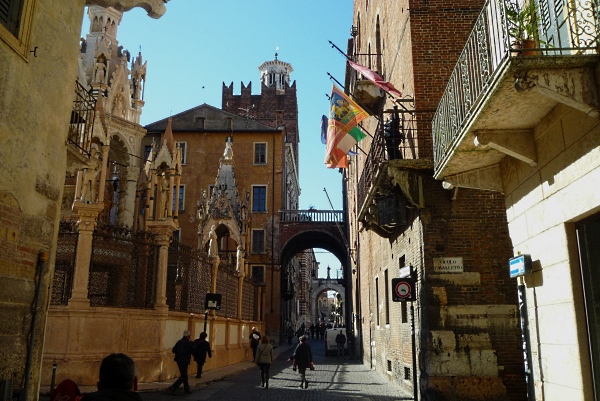 On the left are the graves of nobility raised high up with little chapels on top.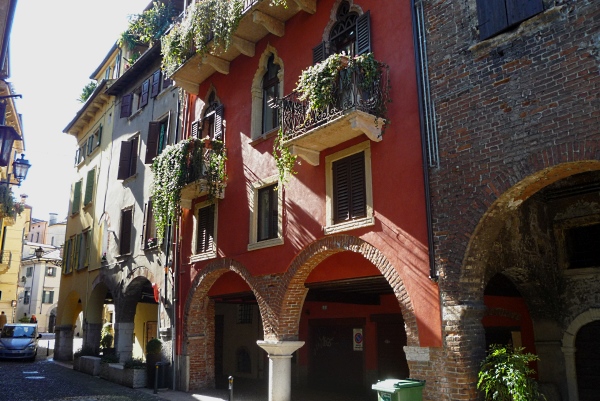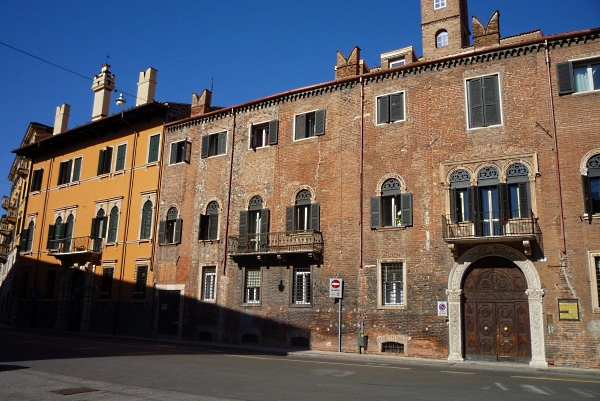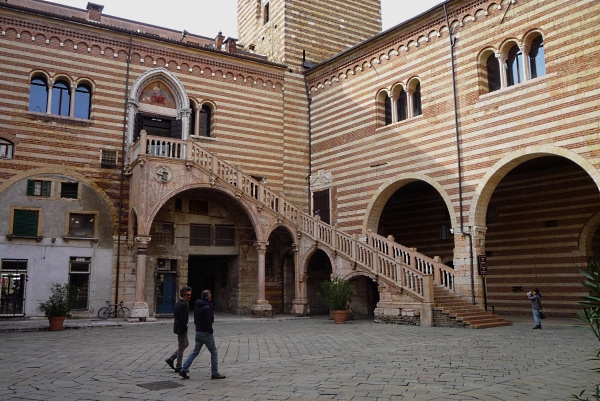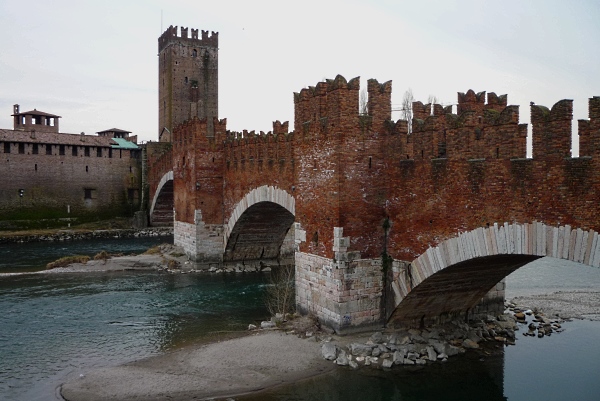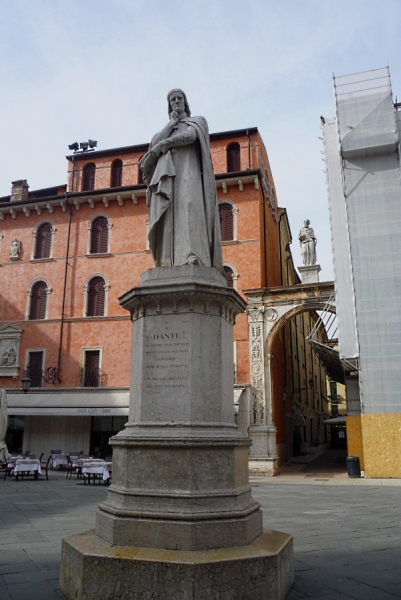 Dante looks kind of angry because all the tourists are going to see and touch Juliet but not him…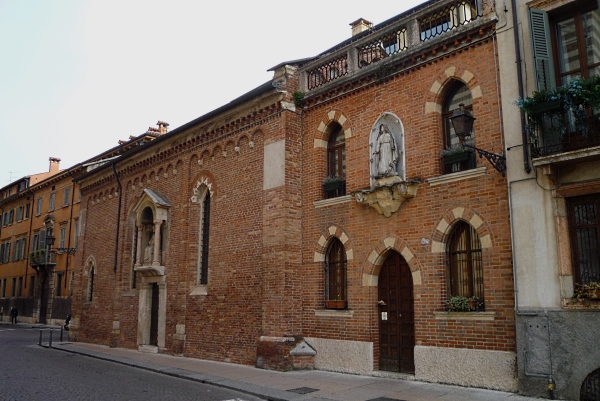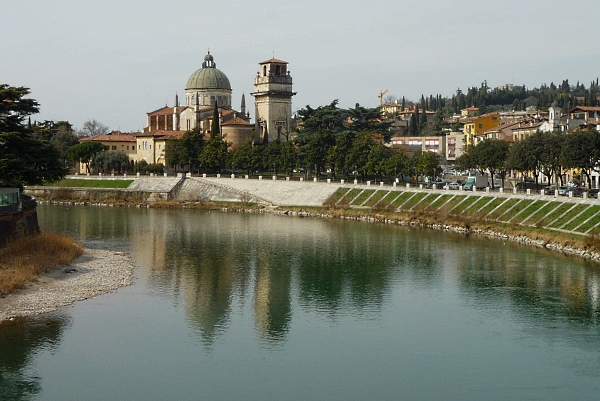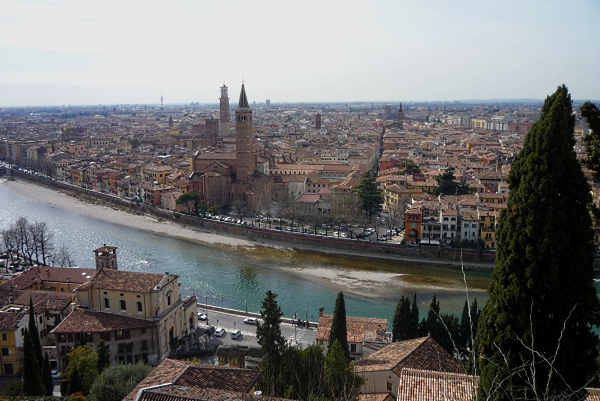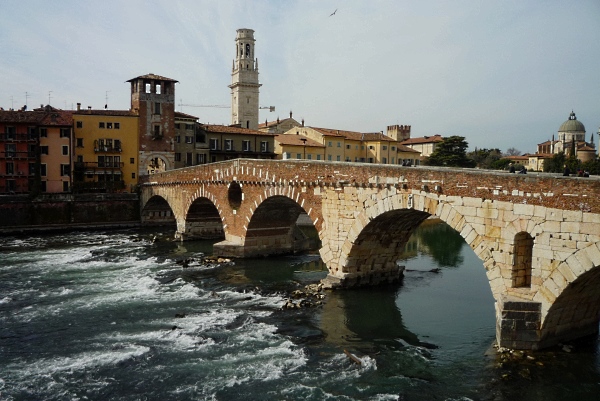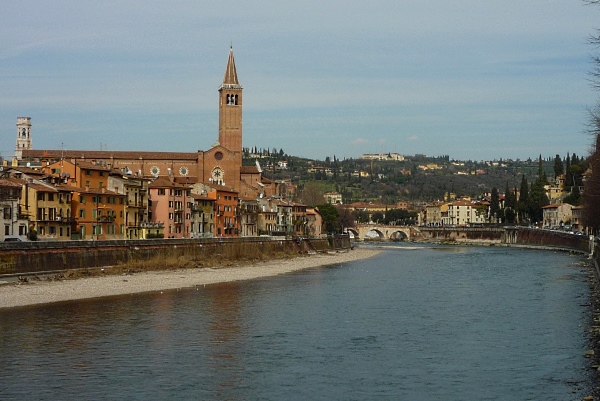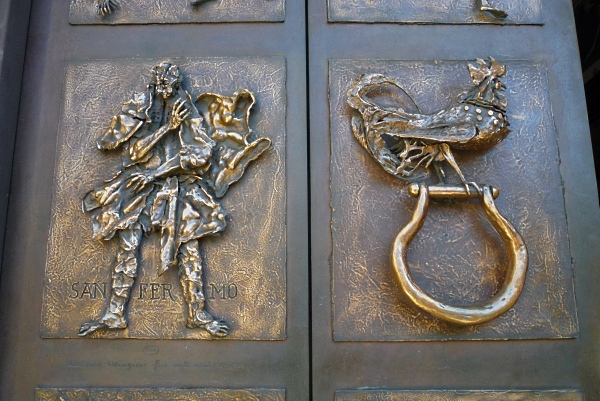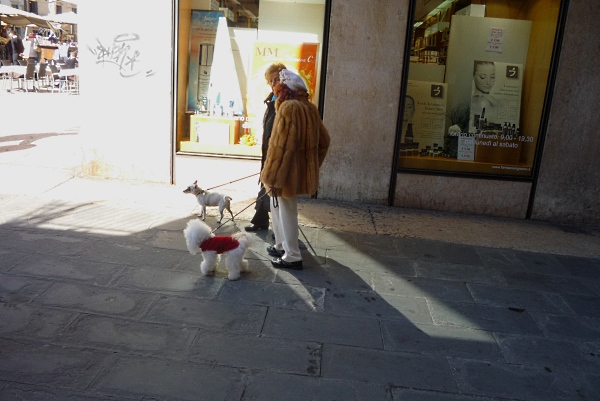 Street fashions…