Have to finish to describe the Mexico trip. It was a busy summer here, with lots of fruits, vegetables, usual high temperatures and drought. Then it was a busy September -October with guests. So the date on top the blog is definitely not the date when we were there. The right date is in the name of each posting.
Driving from Tikul we searched for a town with hotels. Oxkutzcab was the one. But the hotel we found on the internet didn't appeal to us/ So we came back to where we entered the town and settled fast into a motel that looked a little strange, but had a very spacious room, bathroom, good tile work everywhere, big yard and a garage! That was the strange part. Here is the exit of the mote (the entrance was the same style picture but different wording):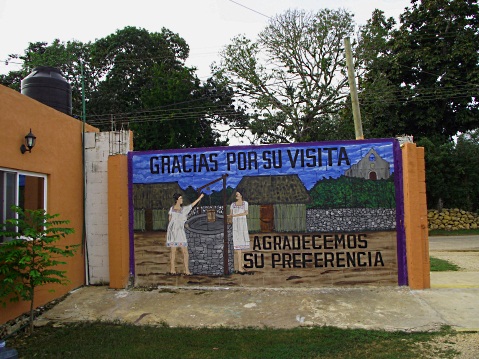 Seems kind of normal. And here is the yard – each room has an entrance only through it's two car garage: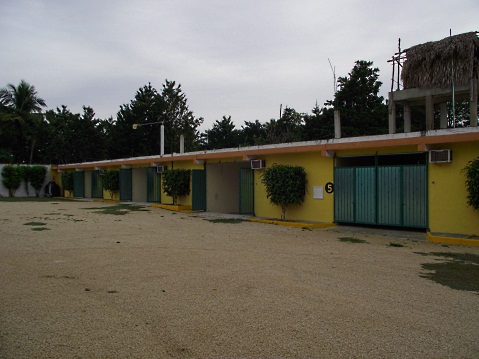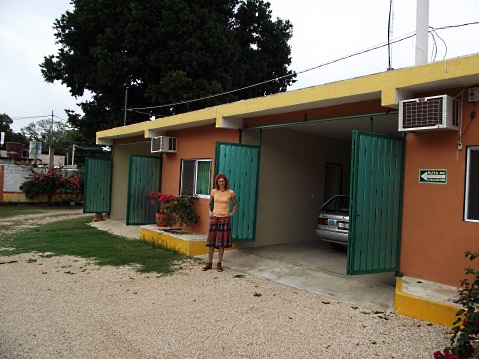 Seems very innocent – flower bushes growing by each window, everything looks neat. But the requirement- to close the garage door once you drive in seemed unusual to us. And then we looked around our room and understood. There was a price list behind the door- prices were per hour…We payed as if we were supposed to stay in the room for 2 hours…obviously we stayed the whole night :-). But we were different customers. Gringos turistos….Otherwise – nobody can see anybody's car, nobody knows who is closed in the room…Crazy. But that what life is. Evidently – a very intriguing life in that remote provincial town of Mexico… It was too late to change anything knowing that in Mexico there are very few hotels or motels to choose from once you are ways away from the beaten path. So we stayed, after checking the bed we had to ask to change our sheets, etc. Not so much fun. But woke up safe and sound and parted with very smiling pleasant owners. There was a cemetery on the way, so I couldn't resist to walk there and take its pictures: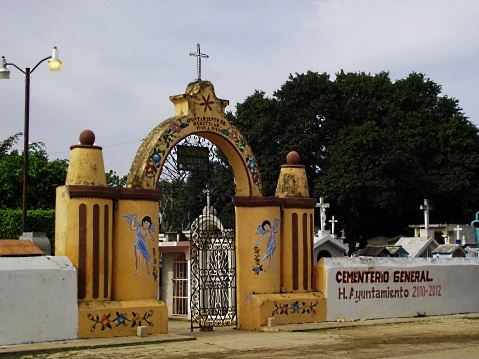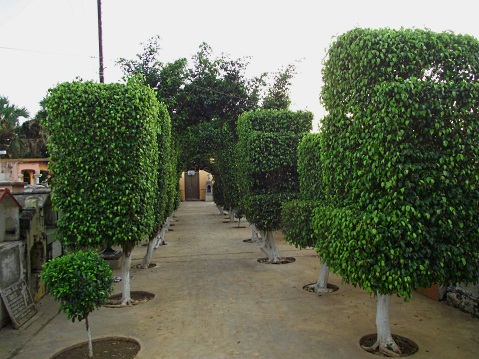 Mexicans are really into pruning their trees in nice shapes and forms. They seem to enjoy doing that.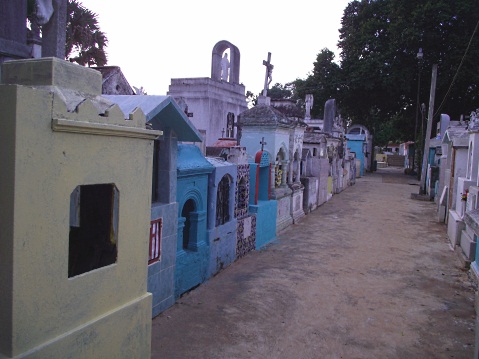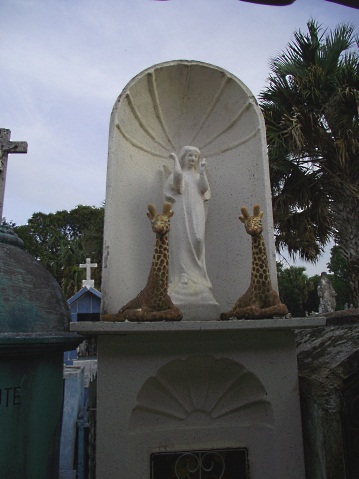 There are no giraffes living in Mexico, unless in a zoo. Why did this person want then on his or her tomb?..
Here is the evening view of the town wholesale market (it seemed) of citrus fruits: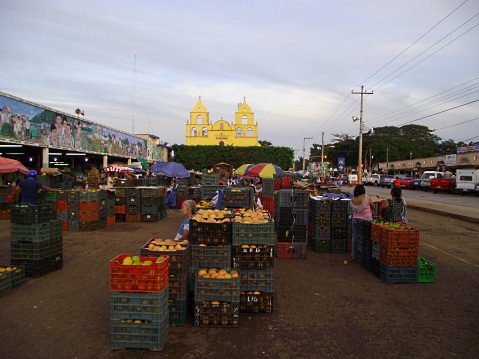 An entrance to public toilets in town: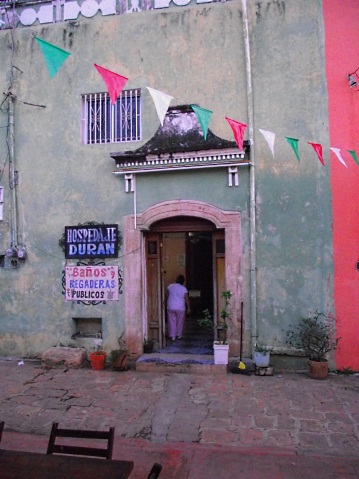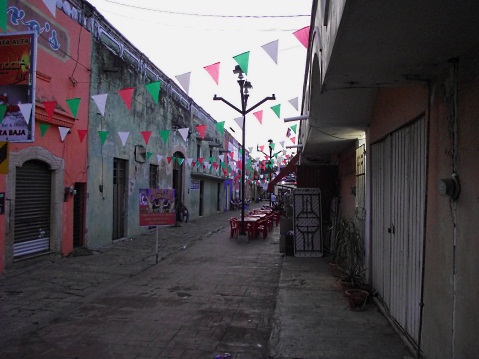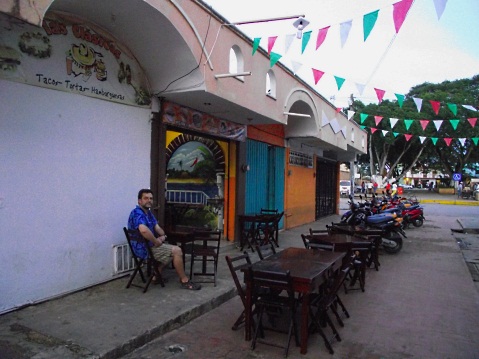 This is where we ate our dinner, it was tasty :-).