After visiting Museo Archeologico (in San Miguel Fuertes) in Campeche in the morning, we left it at noon, drove North on a wide new highway, still not a toll road for the woks were going on, and then turned towards Uxmal, passed it and reached Tikul. The first what we saw by the road were those Maya ruins: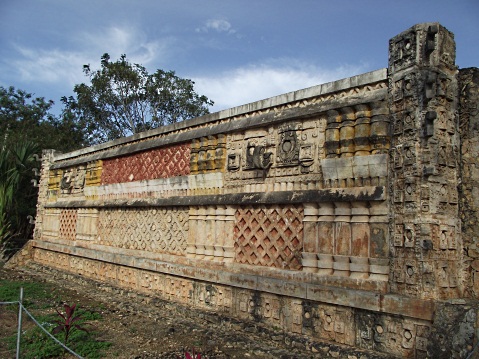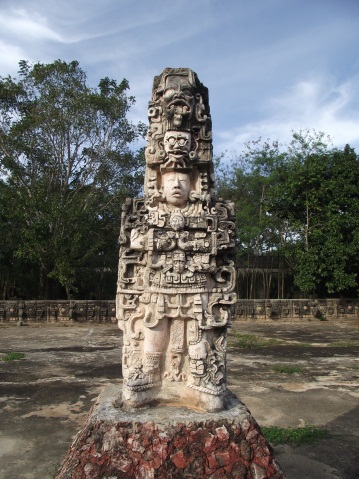 With some sculptures and decorated walls, with a bunker type structure inside the walls: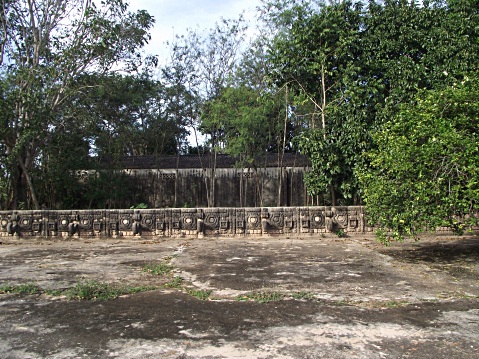 And right there we saw this gallery and stopped to figure out what is it supposed to be. There were lots of seemingly old Maya statues and planks all over in the yard: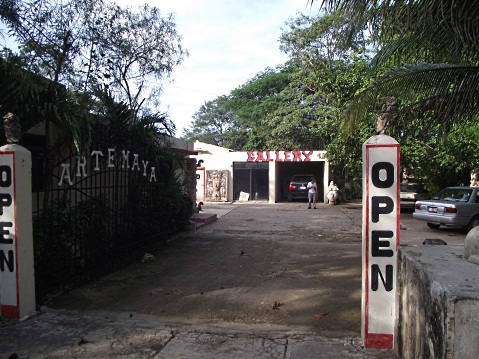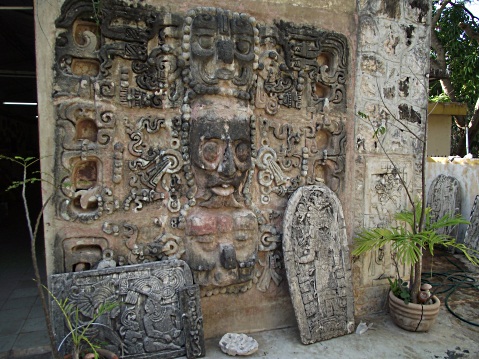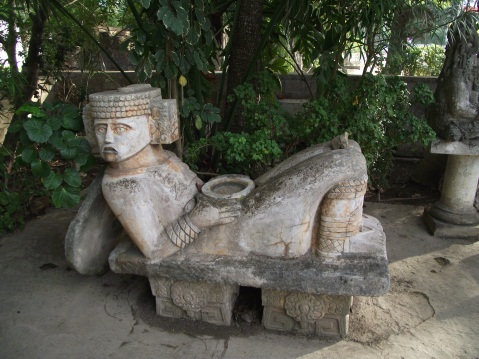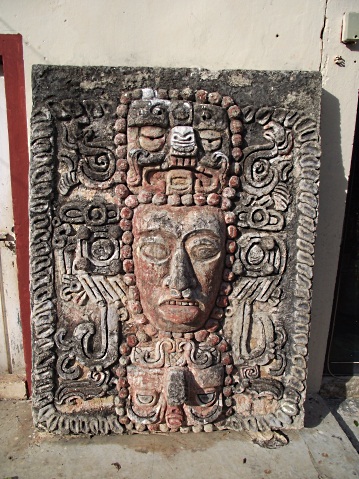 To tell the truth I was shocked- to steal the ancient artifacts from pyramids and to sell them so openly…But I was wrong. We met there the artist himself, his name is Lois Echeveverrio: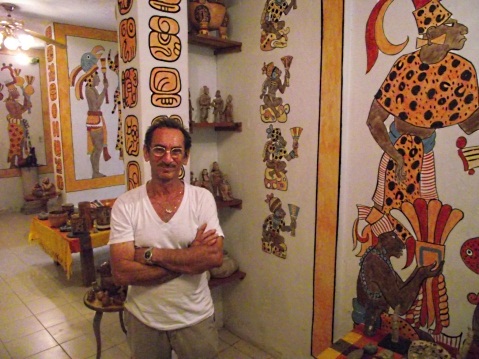 His calling is to copy as many of ancient Maya artifacts as possible and to make them look exactly as they look now in the museums. So all the sculptures in his yard are his work. And then inside the gallery there were shelve sand shelves of pots and plates and sculptures and even frescoes. He showed us a vase or a figurine in a book about Maya culture and then his creation – they looked exactly the same! Even the crevices or cracks in the pottery were in the same place and looked very old…it was amazing! Here is some of his art: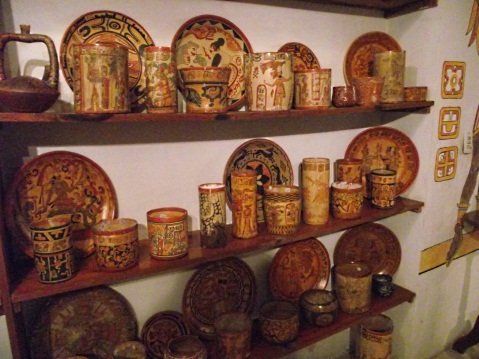 He said it takes him about two months to complete such and "ancient" vase and they are priced accordingly. The least expensive we saw there was $200, but I don't consider it to be expensive having in mind their quality and the fact that collectors would not deprive some museums of their stuff, they can acquire the stuff at Louises gallery. He said that only him and his wife are making all those beautiful things.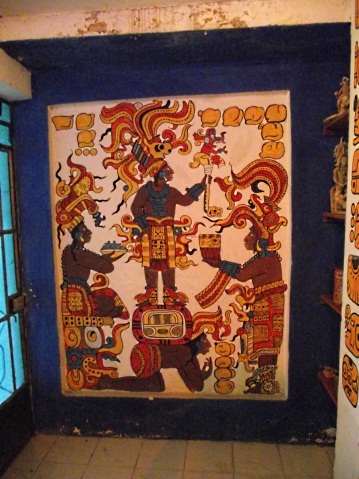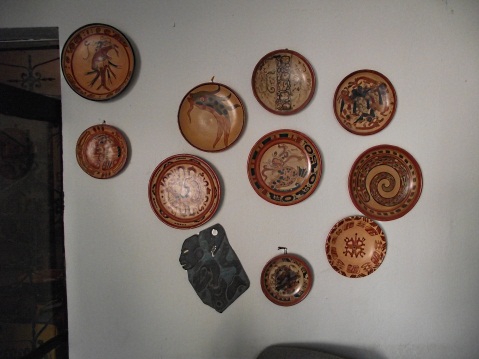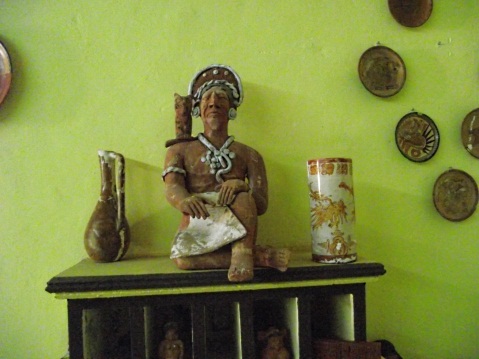 Then we stopped for a little walk in Tikul's center: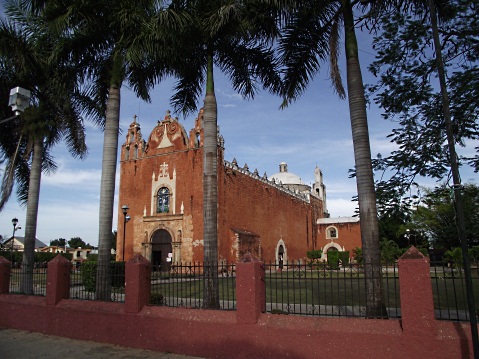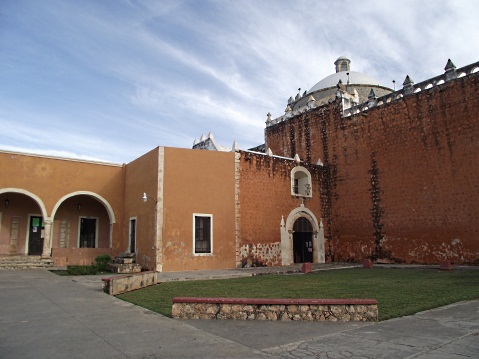 And here is the Town Hall and the main square, which are so similar in the small towns of Yucatan: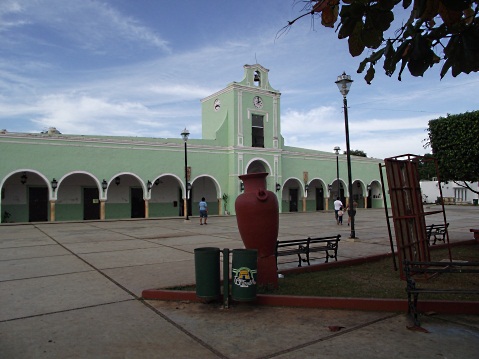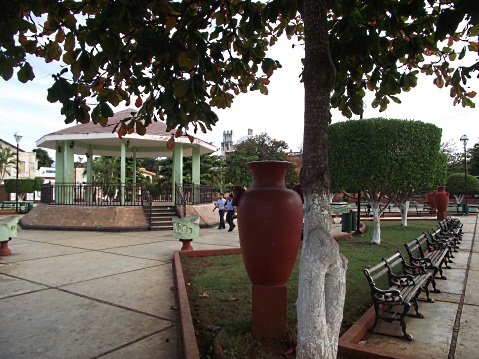 Because we still had some daylight, we drove some half and hour to Oxkutzkab where we found a very strange hotel…and slept there.