The next day we again drove towards the ocean and drove north on Shoreline Hwy Rt 1 till we reached Point Reyes National Seashore, which is on a peninsular. From the visitor's center we drove only to Limantour beach: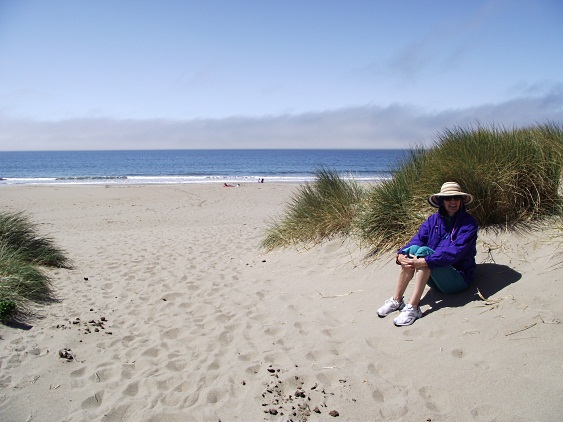 It very much reminded me our seashore in Lithuania. Except for those lines of thick clouds encasing certain parts of the shore in a mist: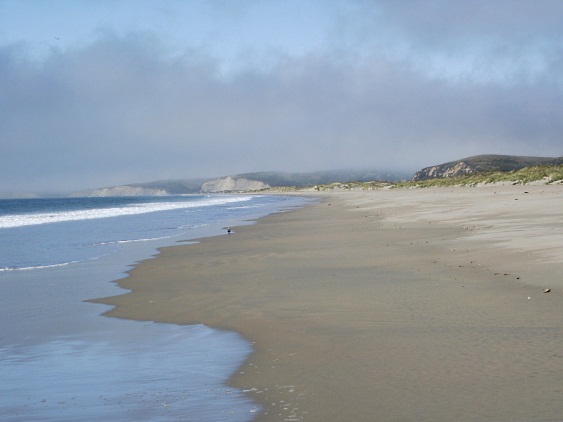 It was a wonderful walk – almost no people, waves, sky, sand and some flocks of pelicans…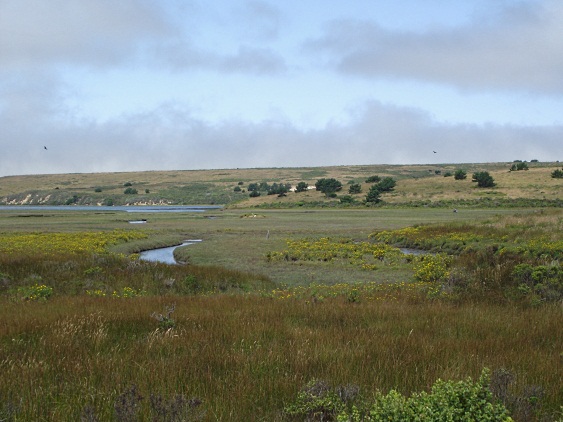 This is a walk from the parking to the shore – with a little winding stream and lots of bird songs. There are very many hikes and trails in this park and one can spend a week there, easy, having different places to see each day…But we had no time, as usual. So we drove up notyj still on the same Rt 1 and at some points we dived into the mist: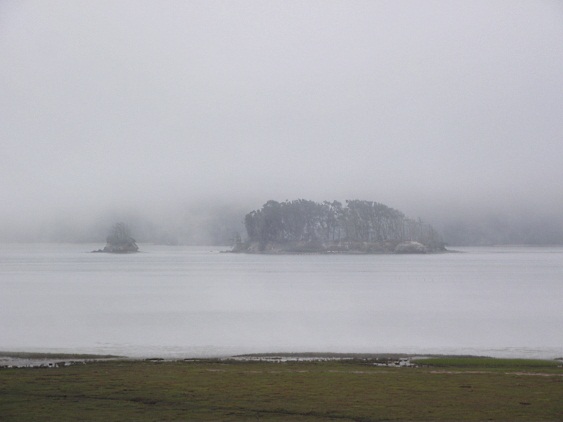 Then again out of it: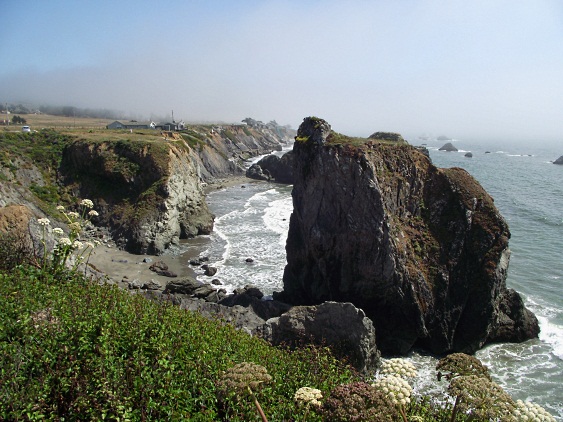 And even saw a colony of seals or sea lions taking a nap: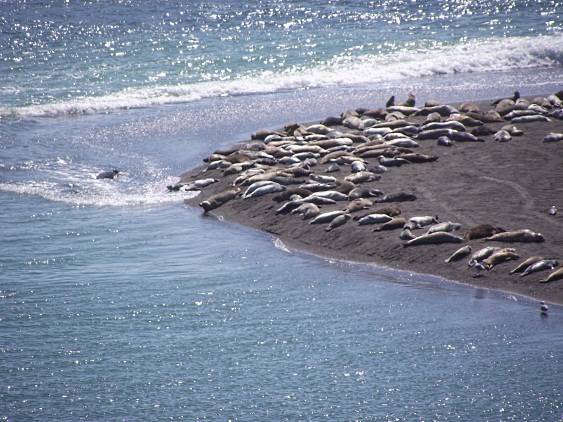 That same day the fun was basically over, for we drove inland from Jenner through Calistoga (a very cute hot spring town) and the rest of Napa valley, seeing the wineries only from our car, there was no time to stop…Till we reached Lodi for sleep.