The next day was a travel from Fresno, where we slept – a lot of motels (actually – too many to fill up…), to the North shore from San Francisco. We decided not to drive through the city – too slow, too much traffic, too much tension. So drove around the waters and bays on Rt 101 then Rt 37 to San Rafael and from there to the ocean, to Muir beach: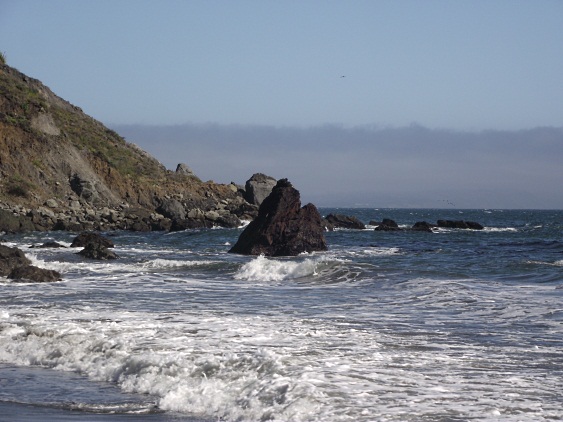 There were pretty many people on this windy evening on the beach and some were even splashing in the waves…An eagle or a hawk was circling over our heads all the time we stay there to be precise it was not circling. but hanging over our heads – flying towards the wind and to our eyes – standing still in the air: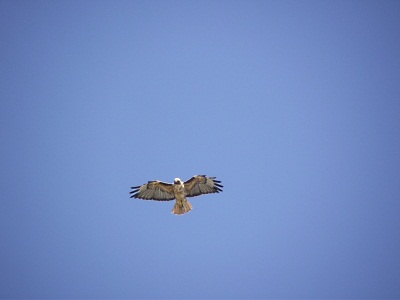 Another wildlife showed itself to us: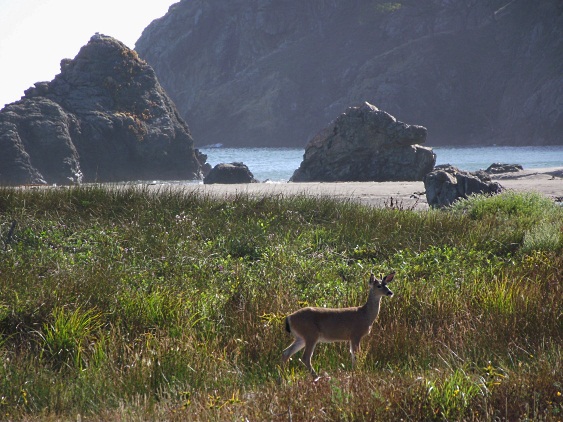 And we finished the day by driving a little North to an overlook where they used to have some military outposts during the II World War: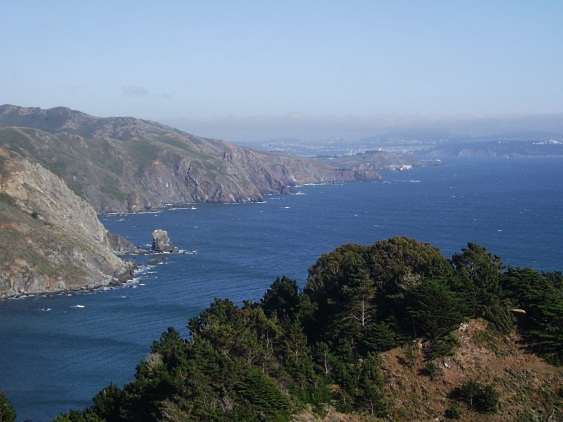 San Francisco is seen in the far distance under a line of clouds which are usually coming precisely on the city, making it cool all year round.