As I am writing this blog already in autumn – two giant 1000 year old sequoias fell down literally on a trail in Giant Forest – the popular hiking part of Sequoia N.P. Just fell down in all their 100 m (App 300 feet) length for no particular reason…A ranger was saying – maybe the soil got too wet?.. Well, it wasn't wet enough for such a fall for 1000 years. Interesting. Must be trees like people have their fates.
So as I mentioned in my previous blog – we slept a night at the foothills and again drove all the way up to the Western Sierras to Kings Canyon which is connected to Sequoia NP. For a long time I was curious to see it for Europeans used to mention it as a very spectacular hidden secret off the beaten path. It was not disappointing at all: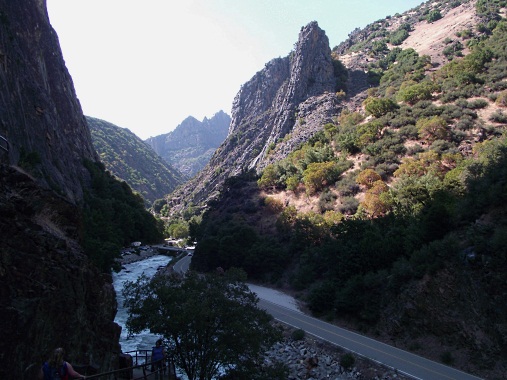 But first of all we walked around some giant sequoias in General Grant Grove close to Kings canyon Visitor Center: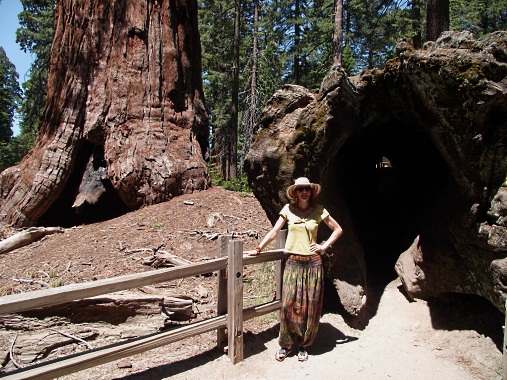 And I thought that I am tall…:-)
Yes, sequoias usually die by falling down because their root system is very shallow, and because their red wood is so resistant to elements – they lie their for everyone's curiosity and enjoyment: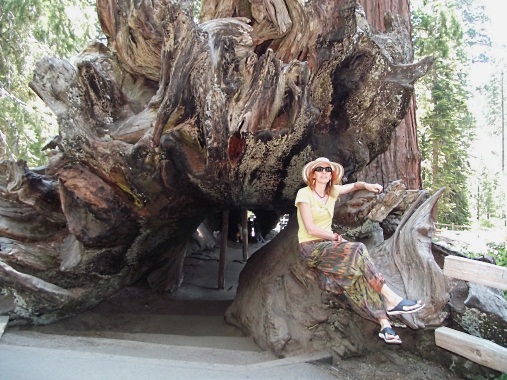 The trunk of this particular sequoia at different times was used as a shelter, as a bar and a souvenir shop. Right now it is just an empty hollow trunk to pass through: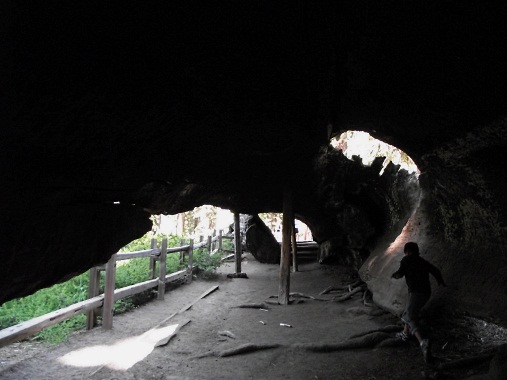 This following view is taken from Convict's flat – convicts used to do lots of the works in the canyon while the road was being built: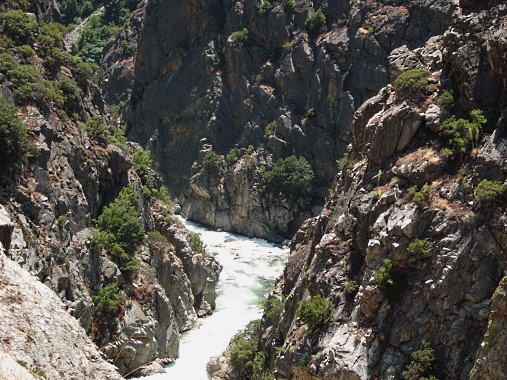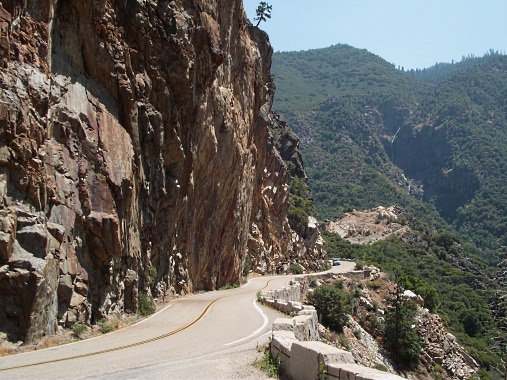 The water in Kings river enchanted me – so fast, so clean, green and transparant: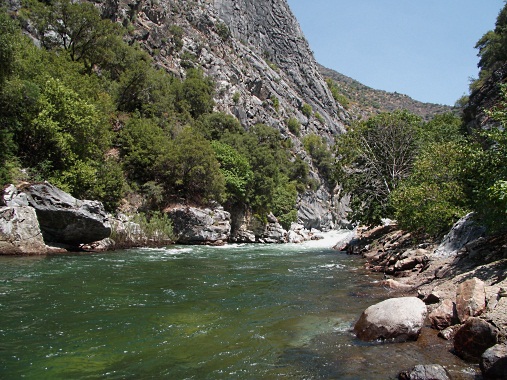 Andrei even cooled his feet: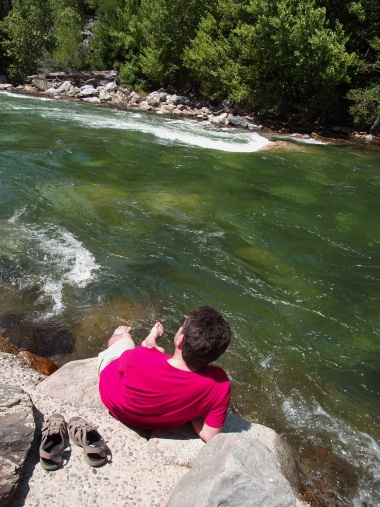 THere were enough waterfalls. This particular one is called Grizzly Falls: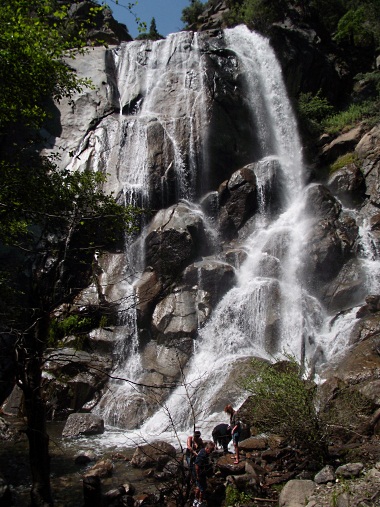 Then we drove to the very end where the road ends and the river is even more amazing -the waters are calmer and deep and green with some signs of its not so calm character: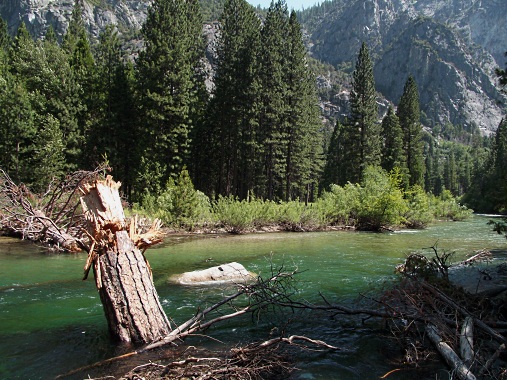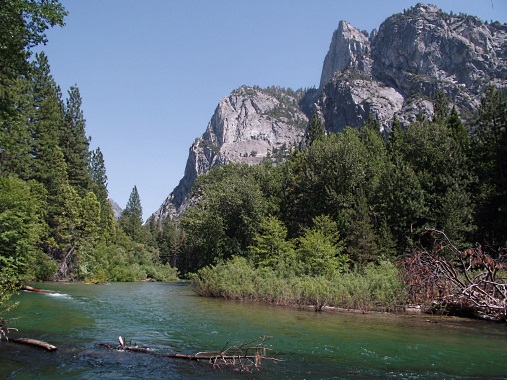 This picture is my favorite of Kings canyon…From there on – lots of long trails start and lots of backpackers are off to meet their adventures and be more intimate with nature. Not us. We visited Boyden Cave on the way back, which is by that same Kings Canyon scenic byway: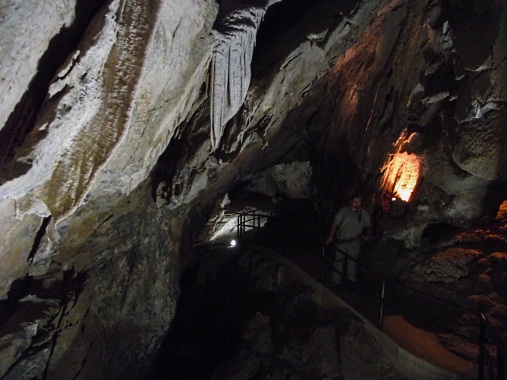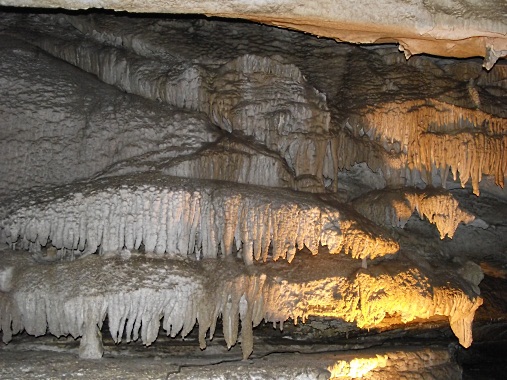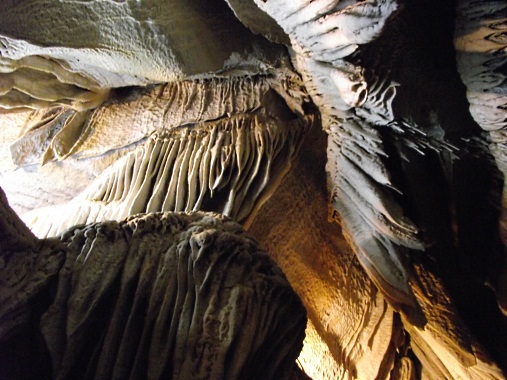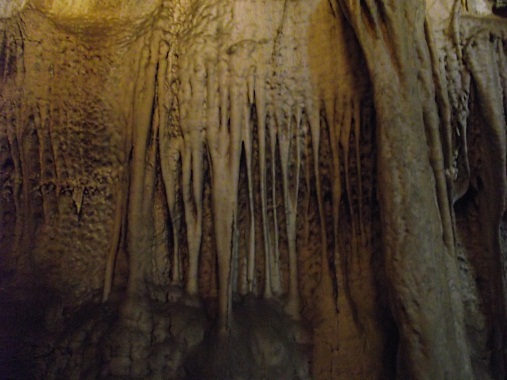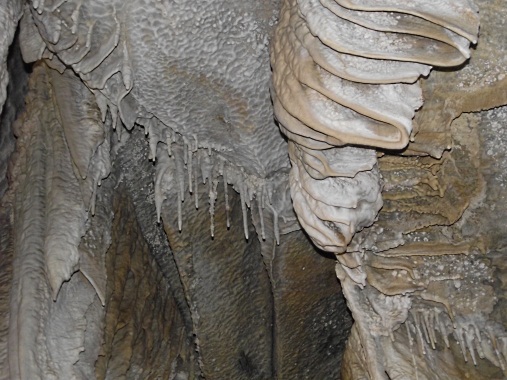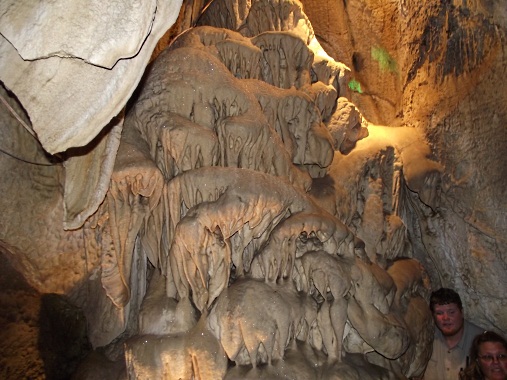 For our guide there most of the formations looked like food – hamburgers, bacon, chicken leg. But this particular one as if looked like a Christmas tree or a wedding cake.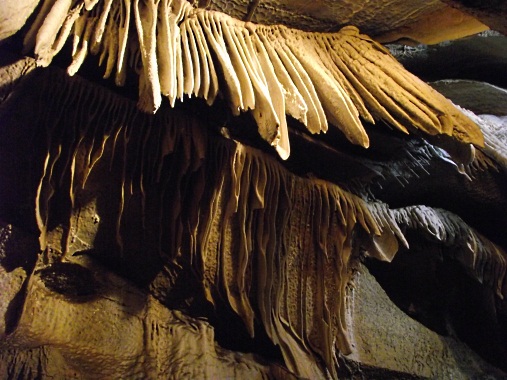 With our eyes full with beauty – we called it a day/ Still had to drive around 2 hours till we reached Fresno, the orchard capital of CA, for a night. Fresno has too many motels- hotels, not enough travelers to fill them. So to find a place to stay – no problem.