So on the March 12th we were heading back towards Barcelona again, stopping at several towns to walk into their old parts. The first one was Corella- it is considered a town of beautiful renaissance houses. Generally teh town looked very much like others we already visited. Just some houses were decorated in a very deliberate manner: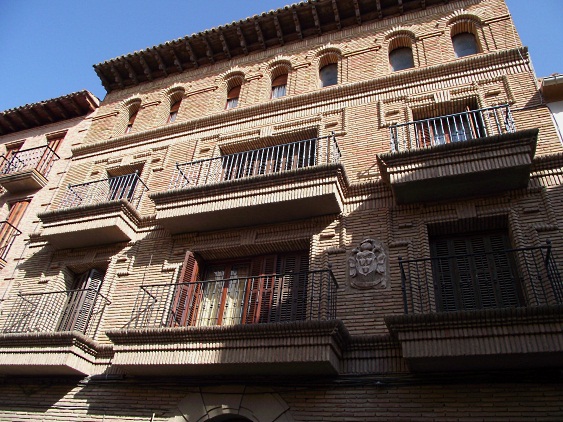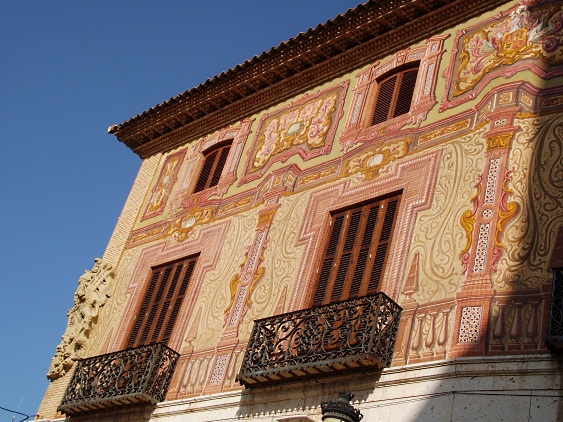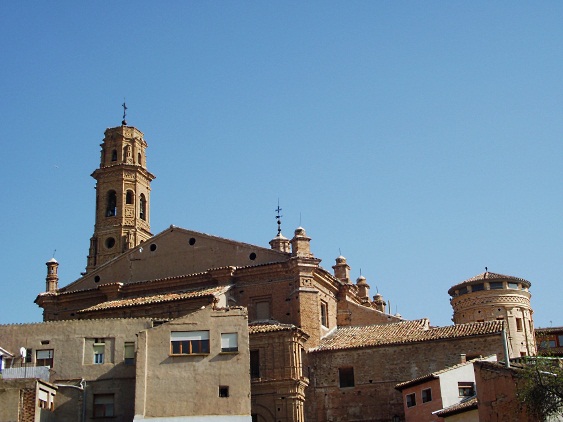 Next stop was Tudela with its typical jewish quarter: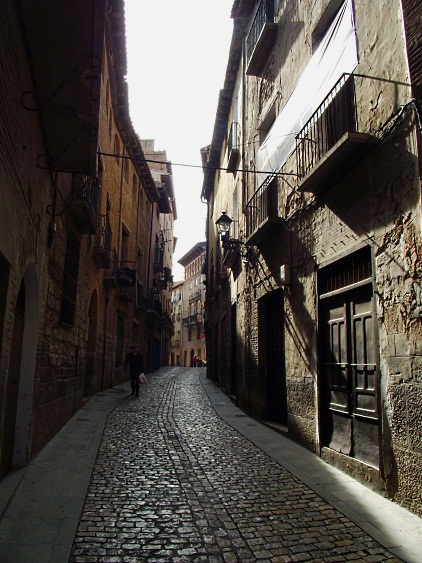 And storks nesting everywhere they can in a city: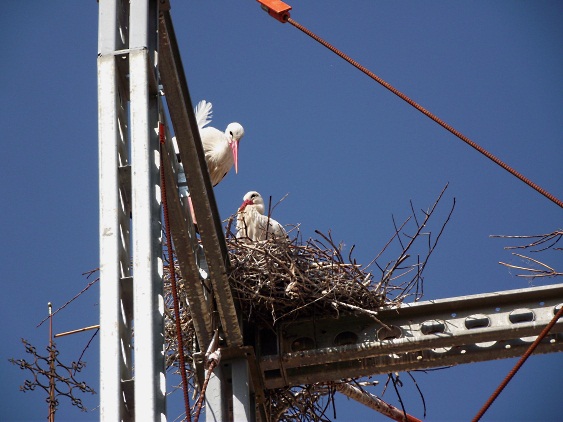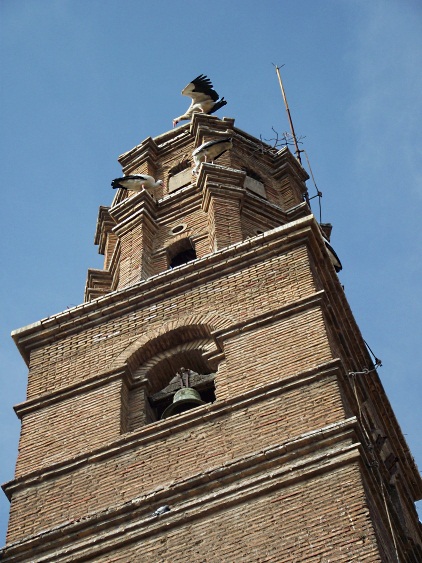 …and its beautiful buildings: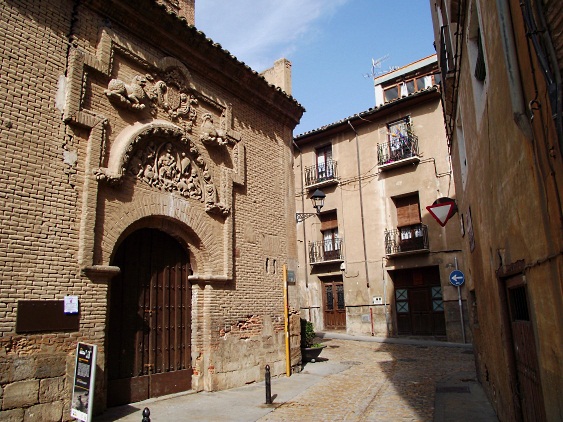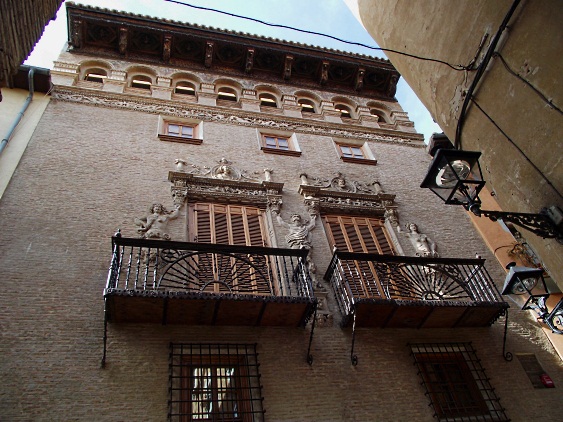 This one was peculiar – it had colorful plates glued into the facade: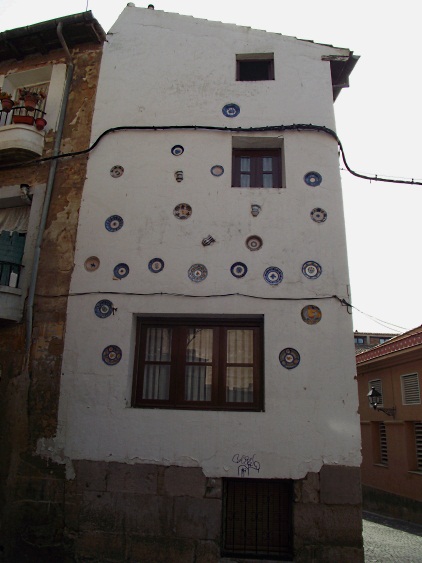 …and the cathedral: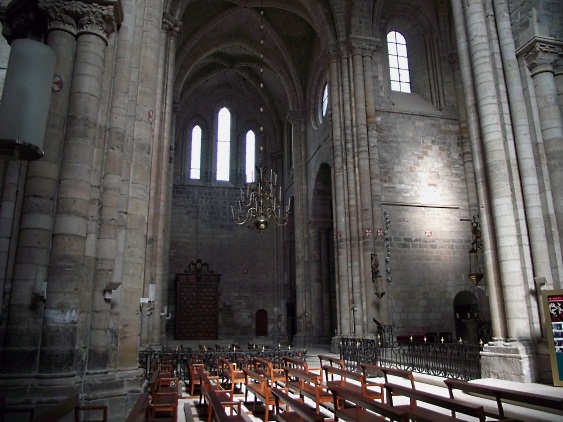 …and its squares: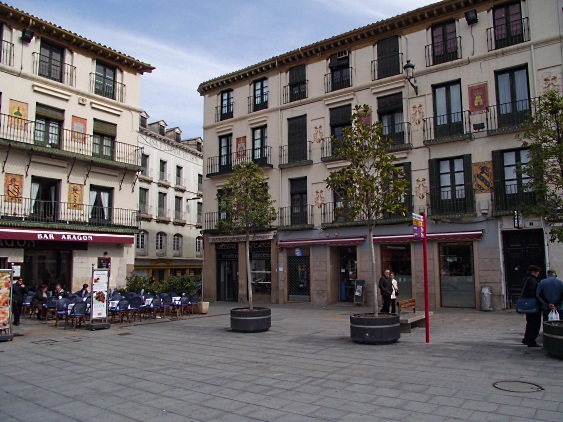 All around this main square each house had a fresque in between windows or balconies on the second and third floors! Tudela people really like decorations !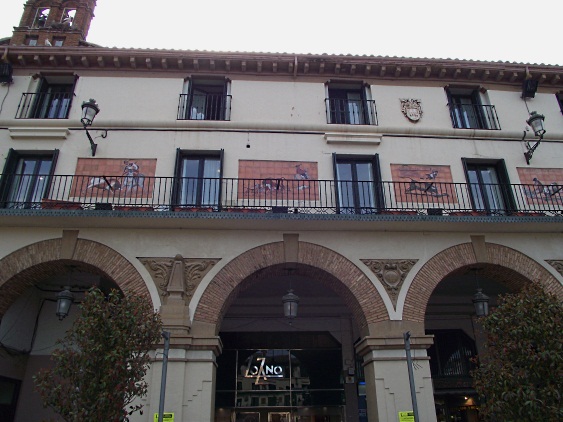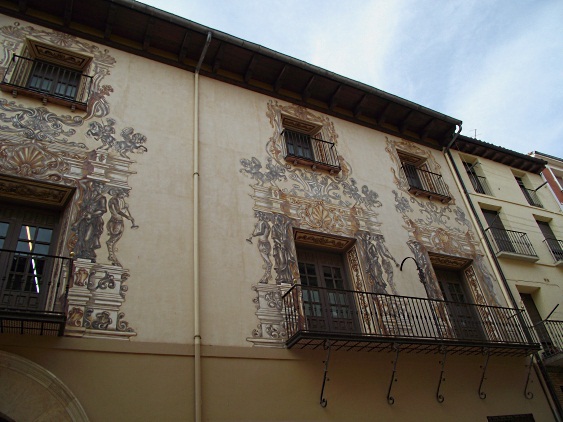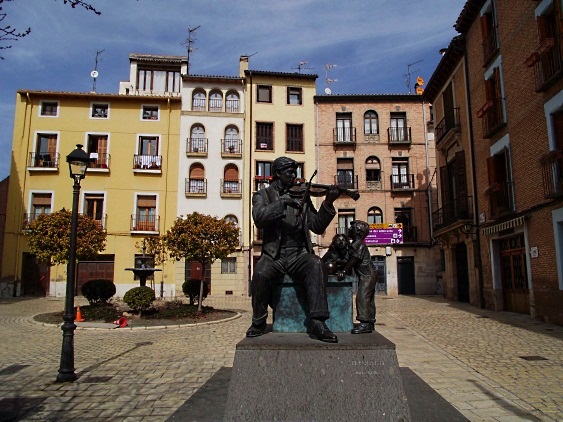 Then through Bardenas Reales – a landscape very similar to Utah's landscapes but far from being that dramatic we drove out of Navarra and in to Aragon again. As we were used to already -there were wind mills here and there lining mountain edges: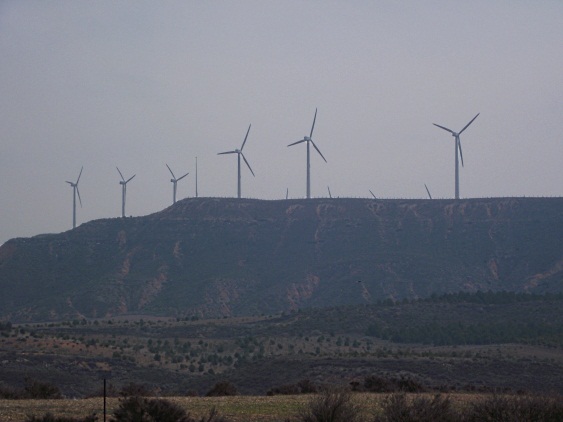 What amazed us in Spain – they are very much into alternative energy sources and into saving electricity as well. The lamps switch off in their toilets even if you are not done, the corridors in the hotels switch on only if you enter them, then they switch off. You get used to it, it is really good for Mother Nature…
This is a typical little village or town you see them on while driving: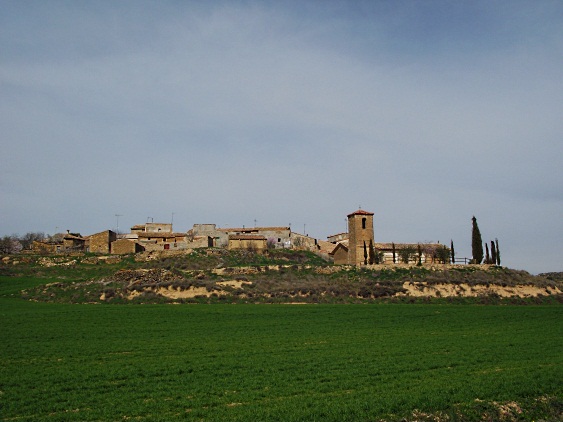 And then there was Huesca: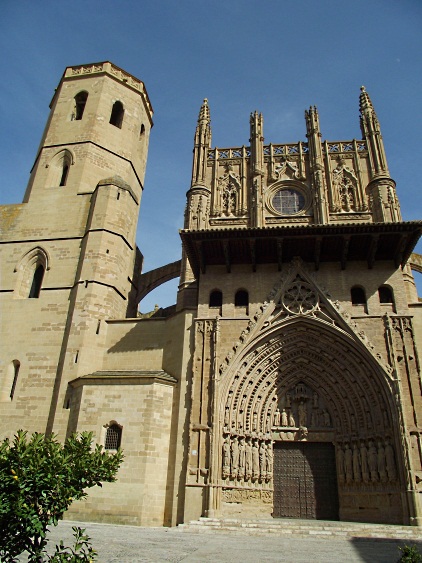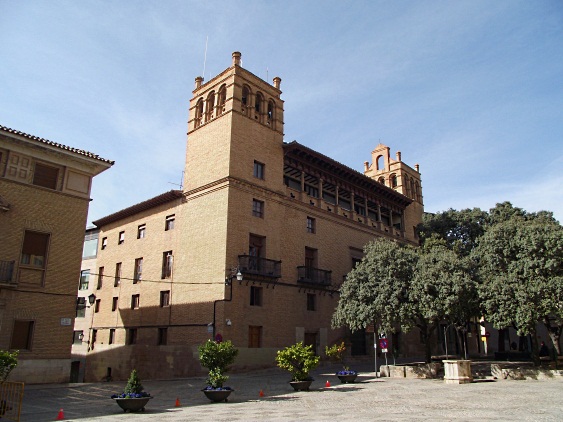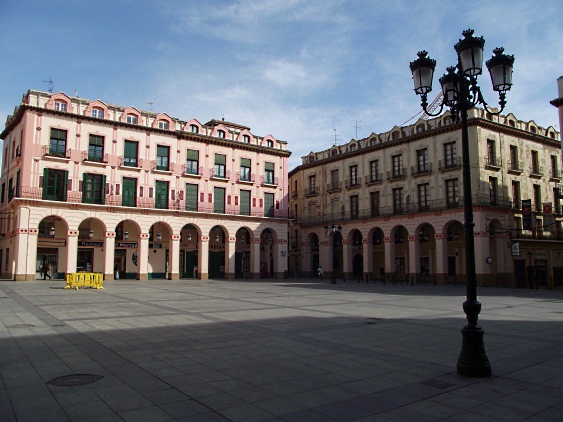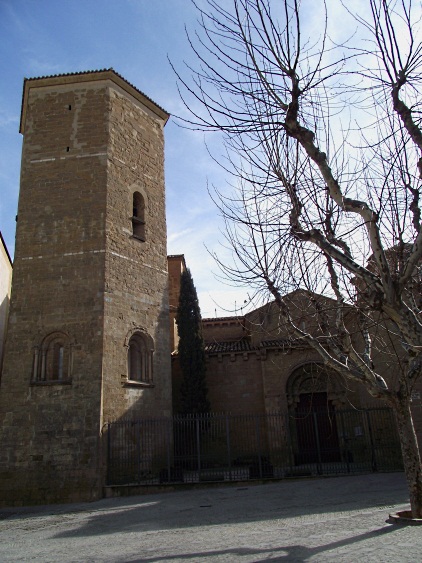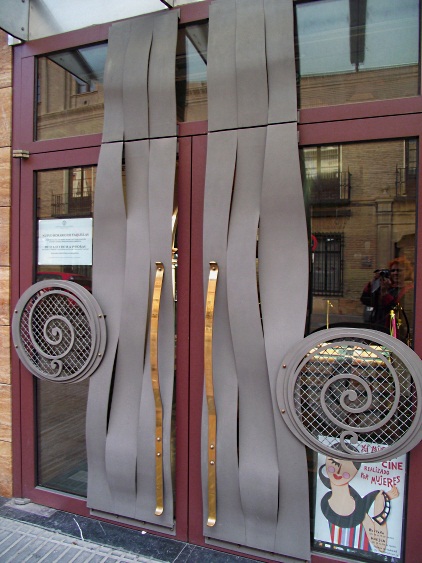 Then we drove again, a lot, on the way noticed Castello de Farfanya – nothing special, nothing mentioned in travel books. Just it looked attractive from the road and we decided to do a small hike, to move our muscles: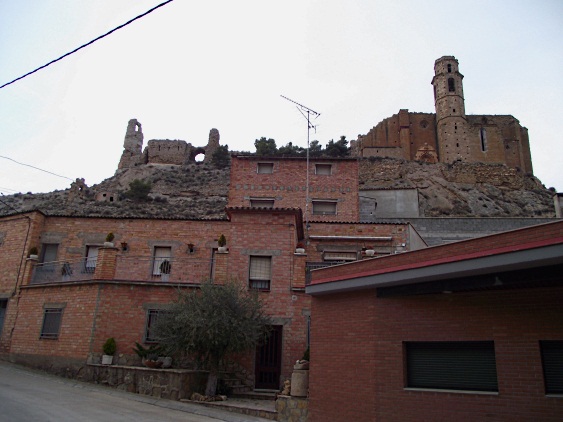 There was a wild path up, used only by local kids. But on the top there was an information board which said that there was a castle and a cathedral built on the same hill. Both of them left for decay…: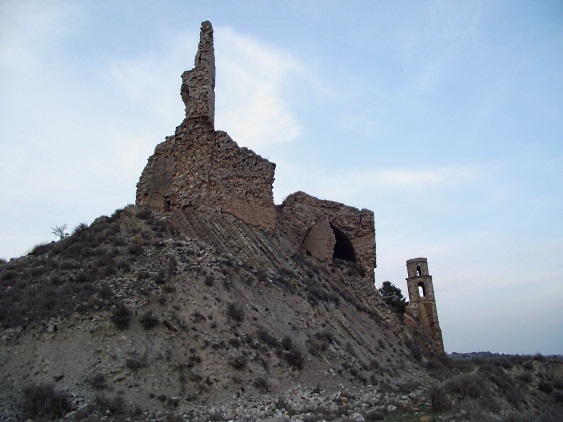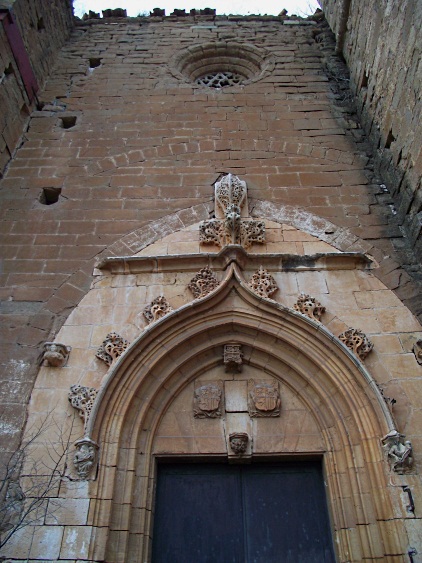 It was even scary to walk around – so fragile the walls looked…So we didn't even try to enter or anything. The views from the hill: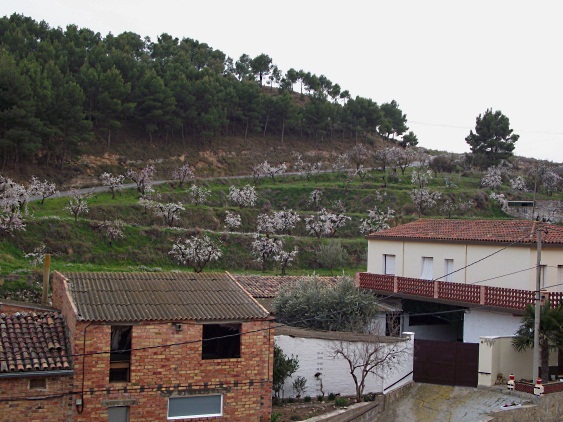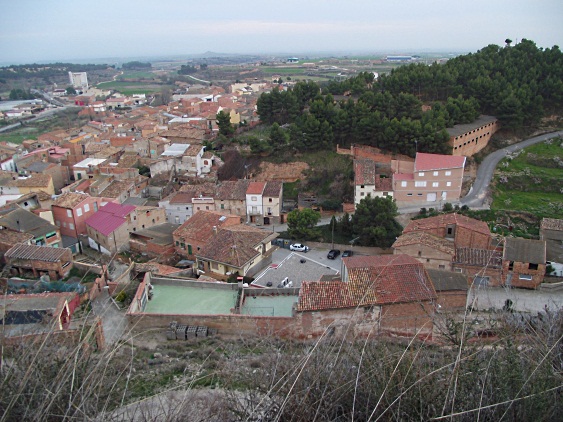 Our car is down there, a little black one. Then we got stuck in super narrow one way streets of this small town , but luckily found our way out and by the very evening reached Balaguer – a city on a river with a hotel right there – facing the river: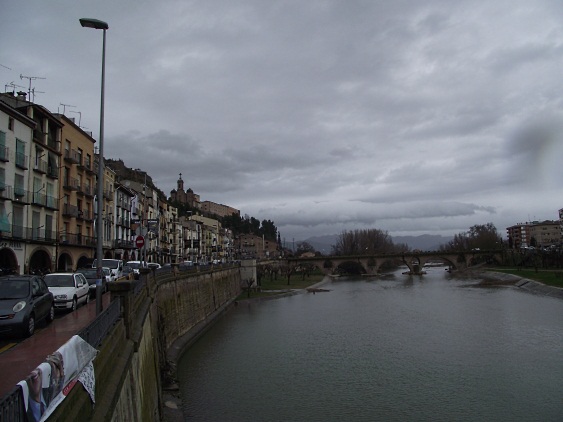 And this is where we stayed for a night.