On the 8th day of our trip we investigated Girona. We stayed at Etap Hotel – wanted to drive to the center and tried to – but no parking space though there we so many and big parking areas around their central gloomy park – not a single free space there. So we drove back to the hotel, left the car there and walked 20 min to the old town which met us with this view: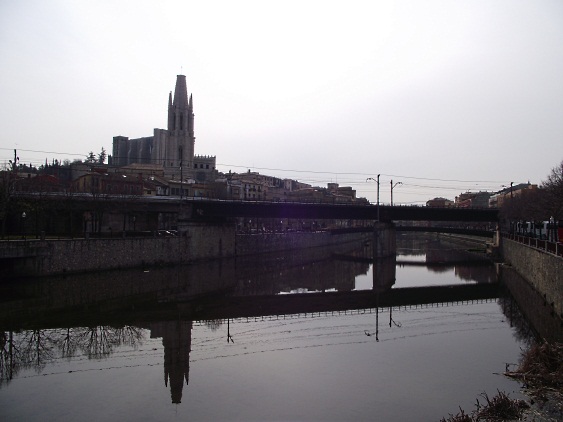 It has a very Spanish shape of a town, as far as I already notices. The cathedral high up on a hill – not so easy to access… :-), I wonder how older people attend a mass there. Also – their church towers look mostly as if someone has cut their top or as if they ran out of time or material to finish it, but I guess – that is the style.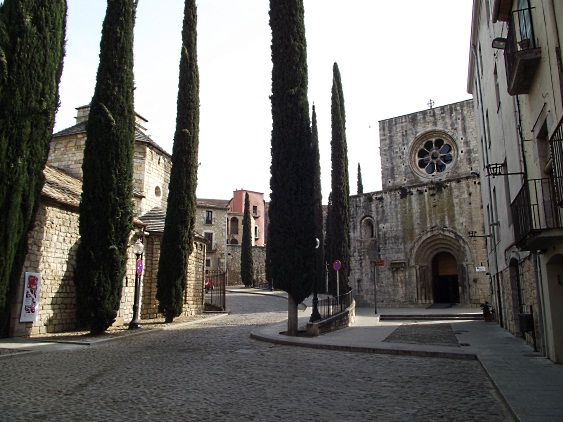 So we wandered in the medieval stone streets all over till we got to the Jewish quarter and the Cathedral there. Again – somehow historically there were Jewish quarters in almost every medieval center of the towns we visited. Why where they all pushed away (because I read stories that they were) -I don't have the answer, I must read more about it…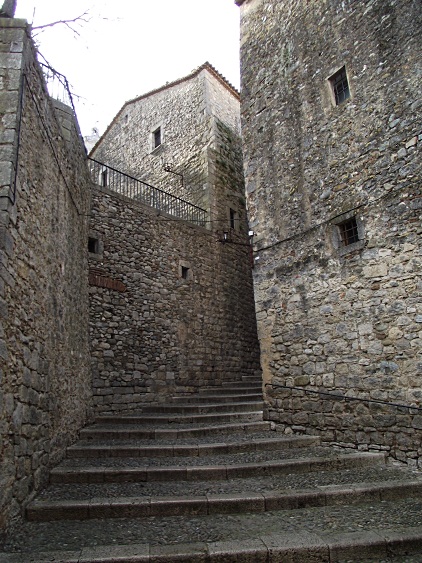 I recently read in www.Delfi.lt that Zanzibar in Africa is an stone city. I would argue – not only.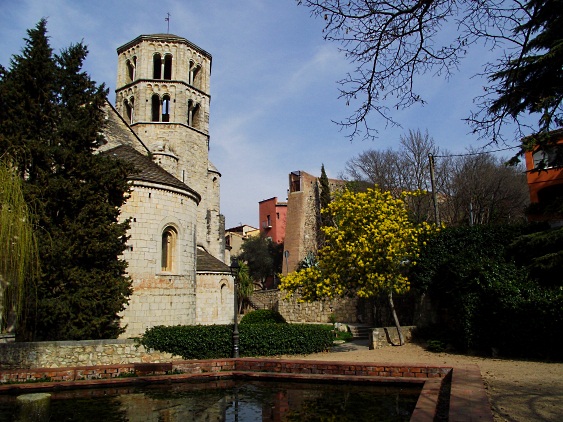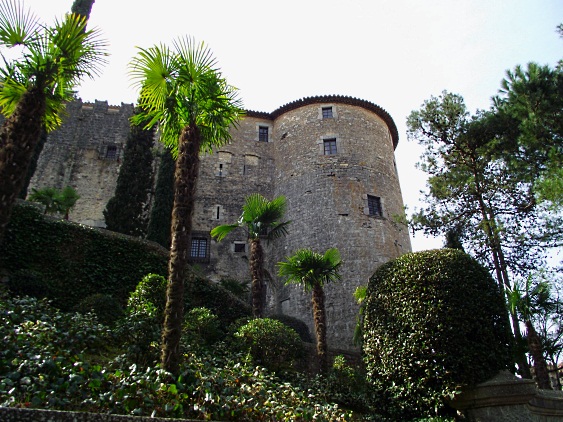 Yes, and as most of the towns we visited – it is like a fortress, surrounded with castle walls.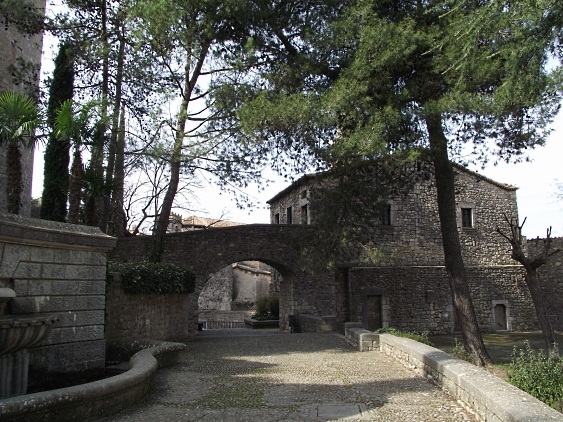 It was fun to wander in such settings with almost no people at all. We found a St. Narcisus grave somewhere. maybe in some little church. Who was St. Narcisus – I have no clue, I only know the legend that Narcisus was very handsome, so he sat on a lake looking at his image and was admiring himself so much. that he turned into the flower: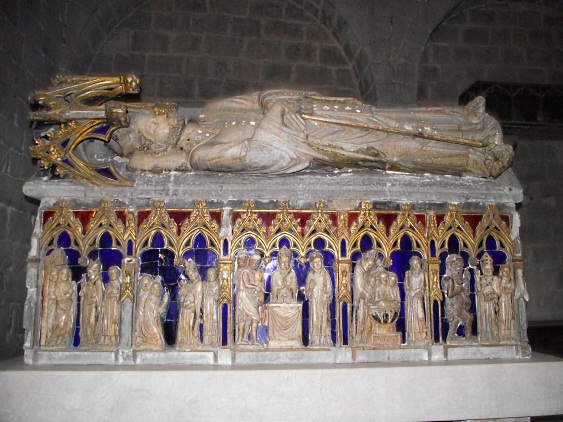 Somehow I have a felling that this particular St. Narcisus has nothing to do with the flower or his image. i also noticed by this time that Spanish like having either dead Christ in a realistic pose lying in their altar, or other saints in or on their coffins – a coffin theme in their decors is very prominent.
Here, wow, the stairs to the Cathedral – wonderful stairs!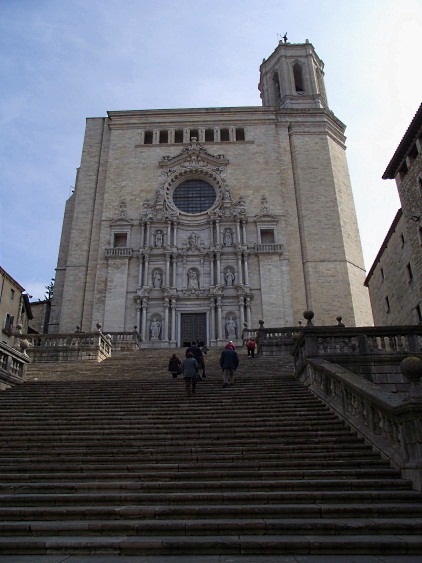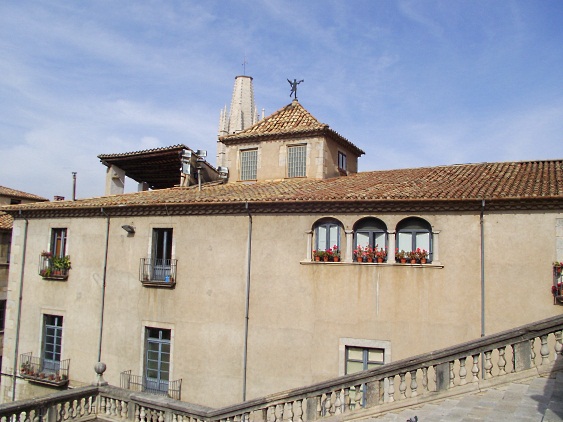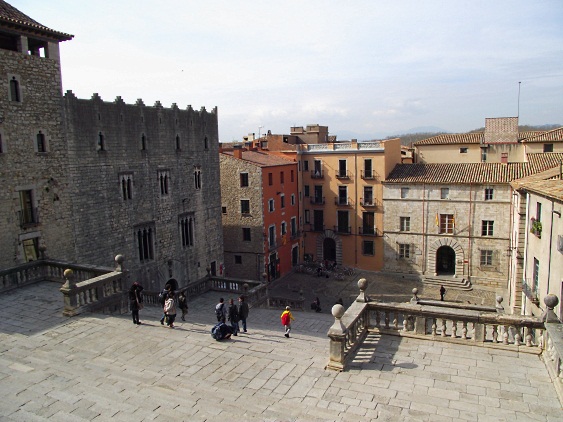 from this joy we started taking pictures of ourselves :-), as if trying to tell the world- we were here!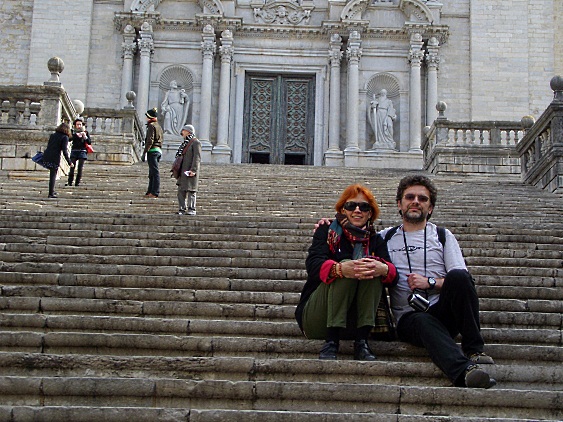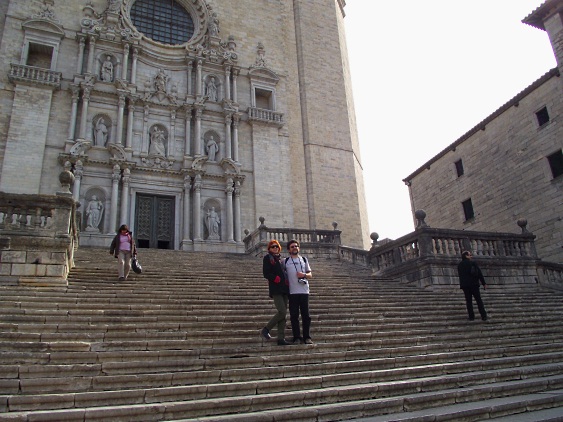 Then we visited the Cathedral museum with its cloister: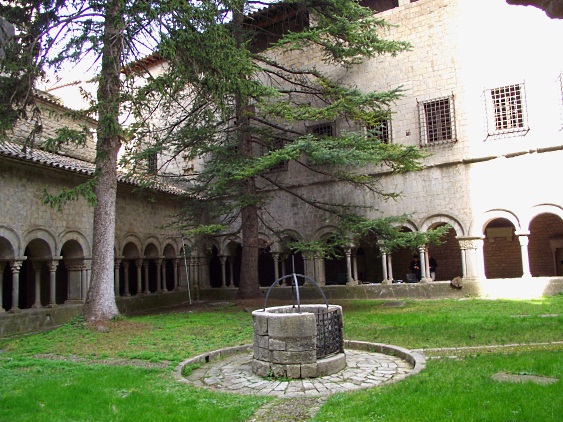 The columns were very elaborate: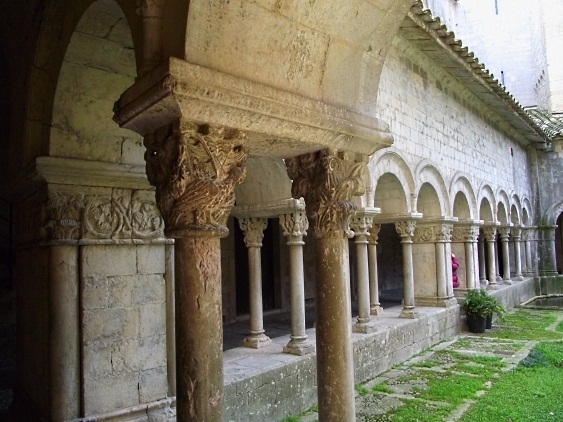 the museum itself: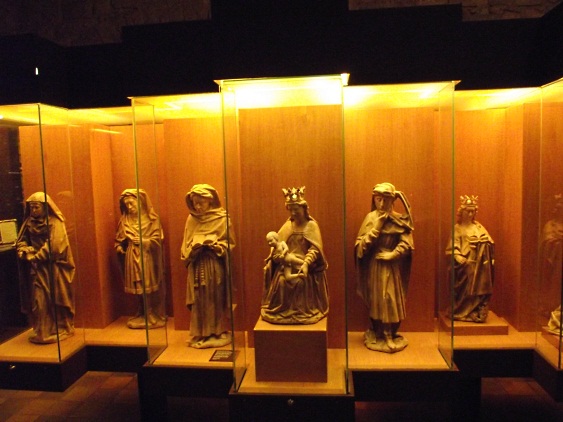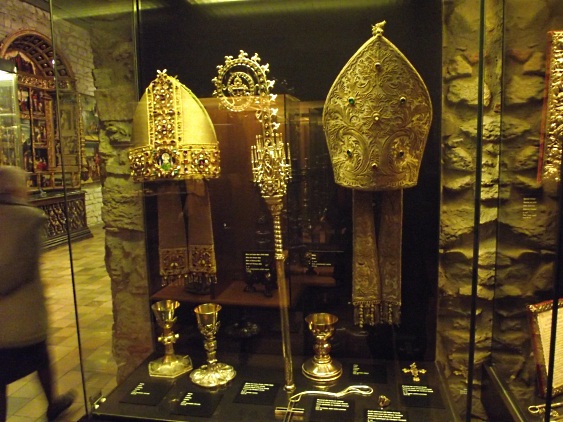 the most precious artifact in the museum is the 11th ! century embroidery "The Creation of the World":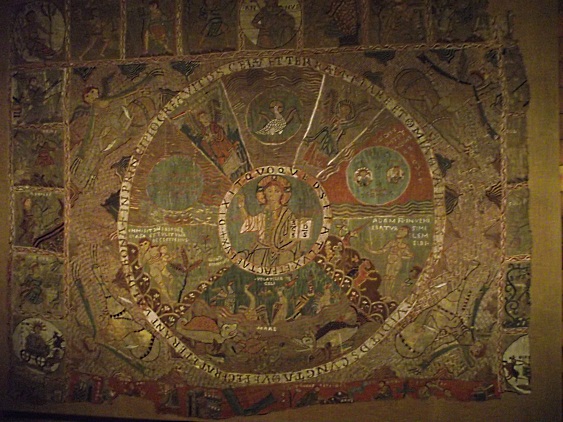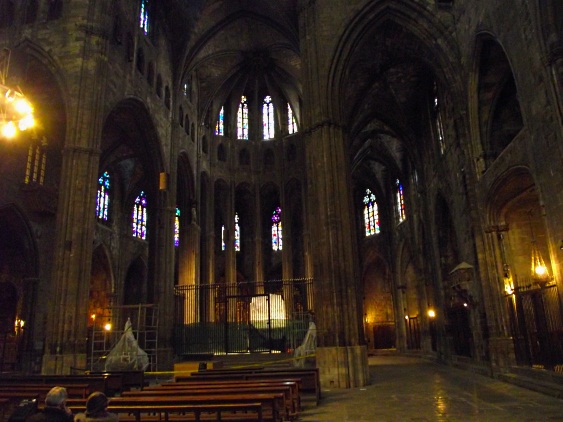 The Cathedral has the widest Nave in the world!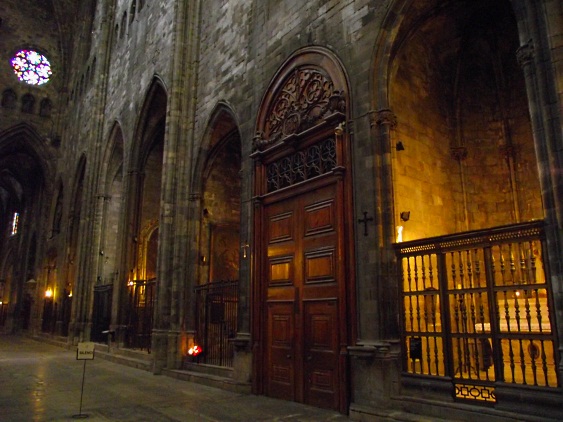 and then outside: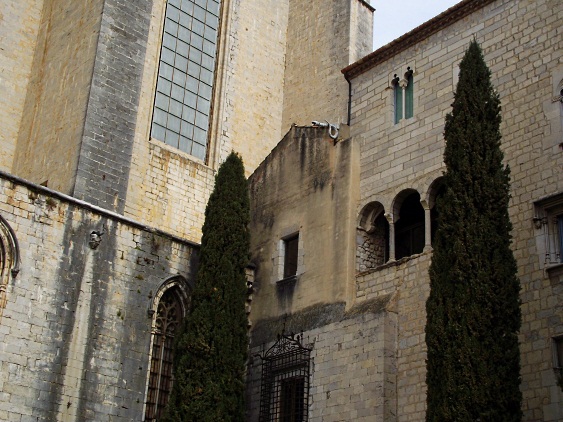 the interesting point about this photo is that only now while looking through pictures I noticed that long tailed lizard playfully landed on the roof in the middle. While over there – we didn't even notice it. Creative Spaniards.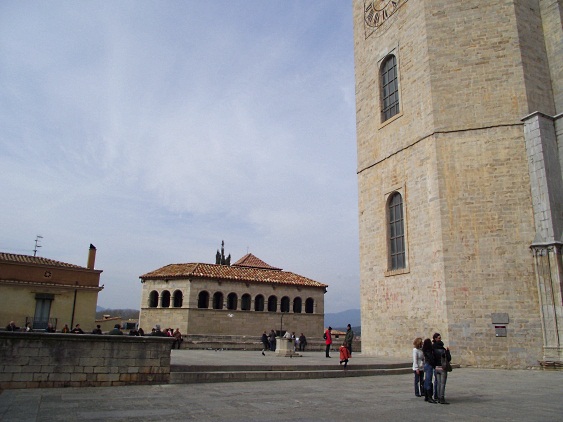 Then we descended through narrow stone streets, which looked one nicer that the other, especially because they were empty from cars!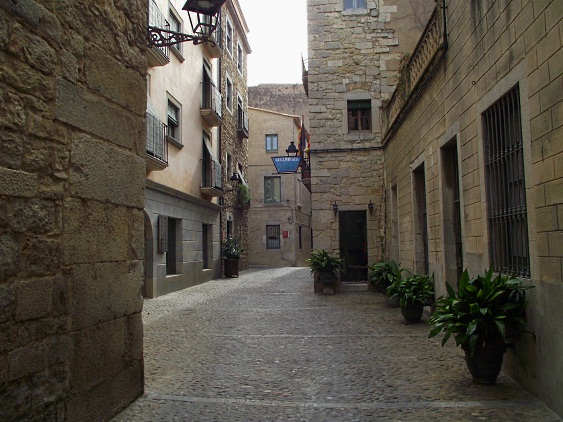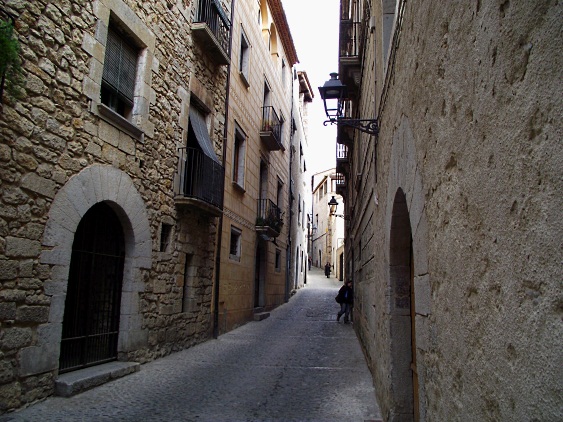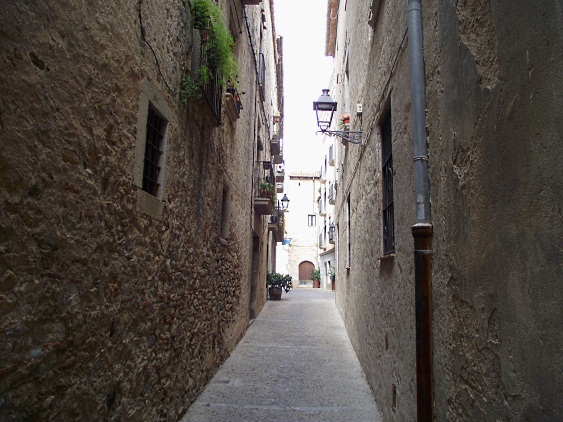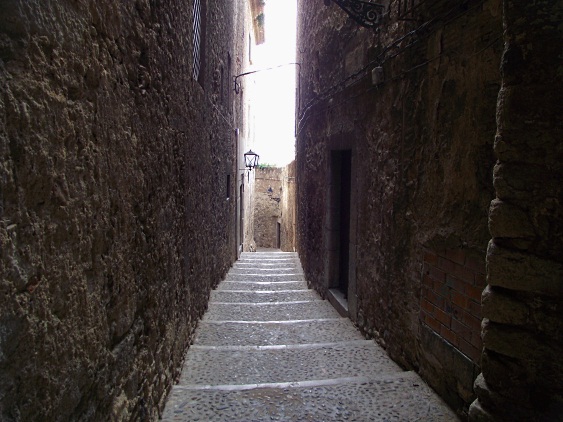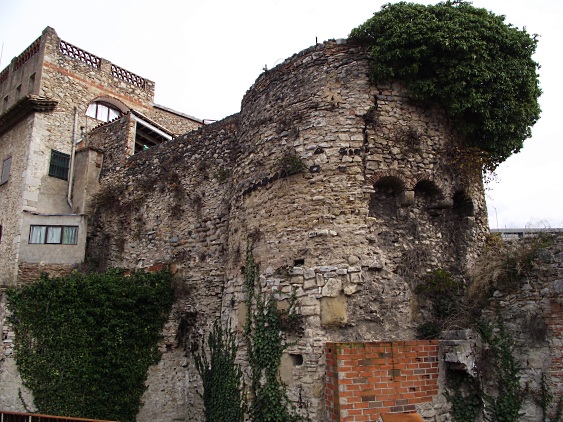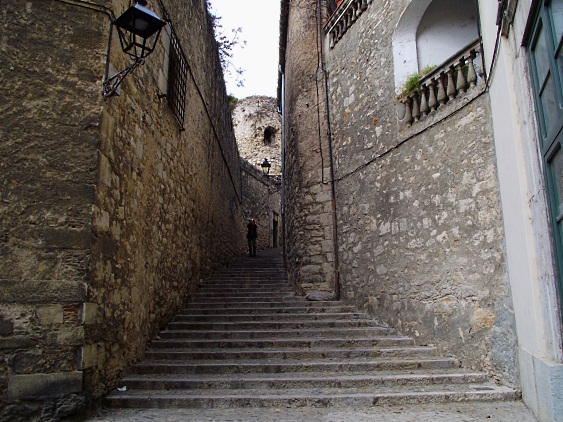 And we landed at the river front where we had a very tasty meal as they call it "menu dia" – we could choose two plates of whatever was offered and one pastry or sweet plate, plus a drink. The restaurant was on the side of the old town on this river, very strategically called "Selfe Serve":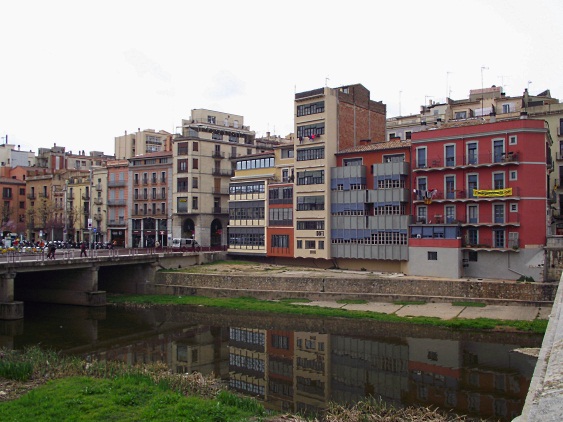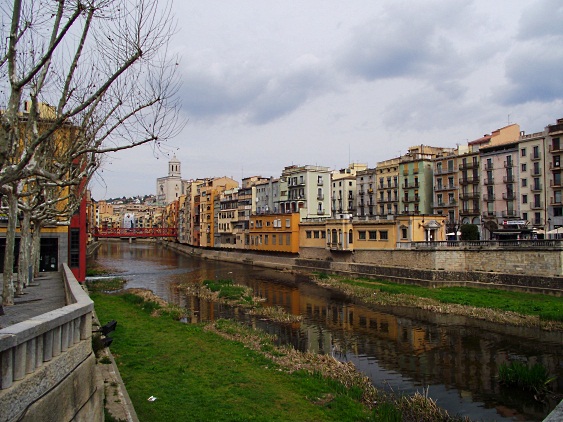 After lunch we walked a little to the right side of the old town and here we saw the stairs to the city wall – as my mom noticed – for free! They have been to Dubrovnik, much shorter walk on the city walls over there is far from free. So what could we do -we had to climb and walk…:-)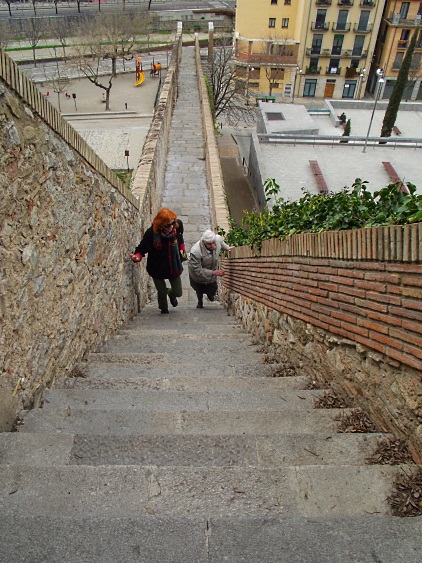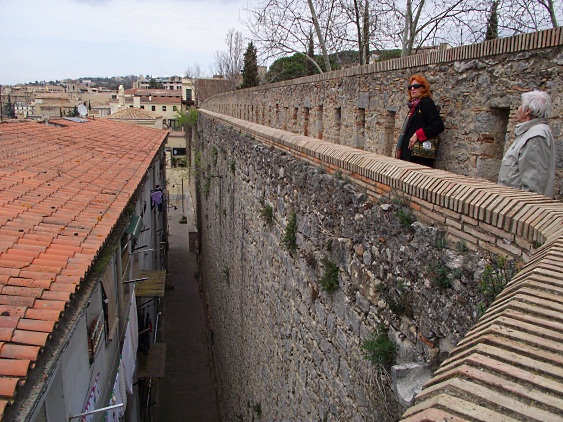 As you can see -it was a scary walk – the wall is so narrow and so high…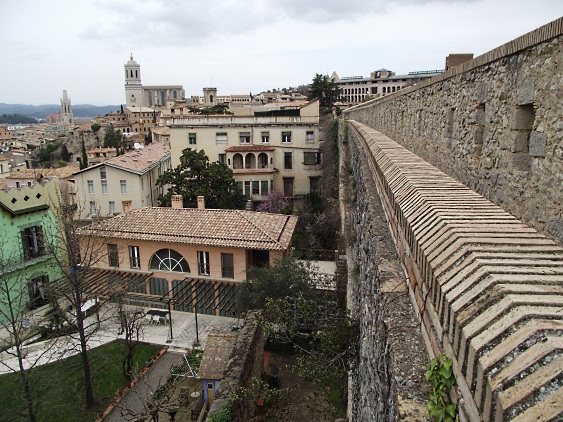 but very beautiful: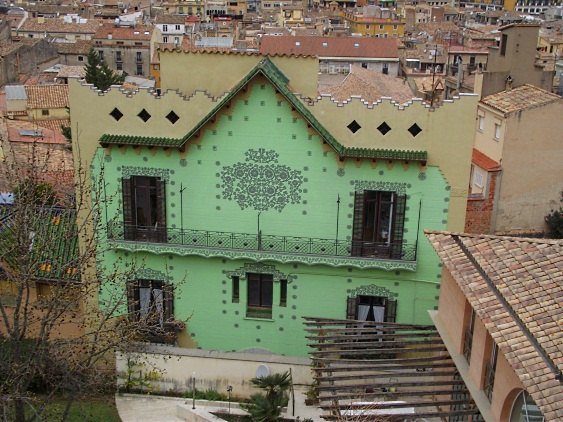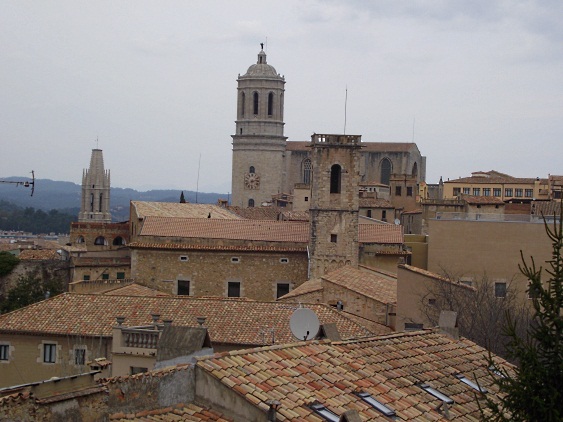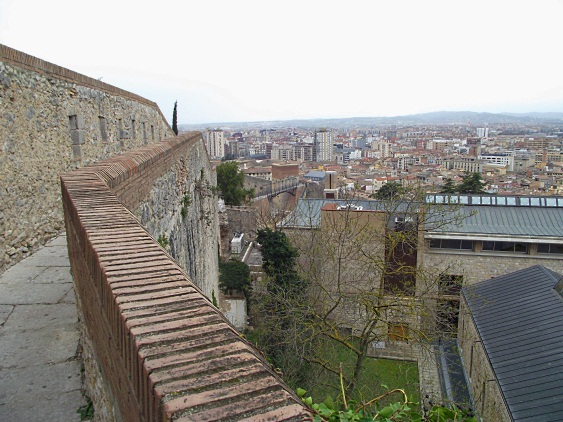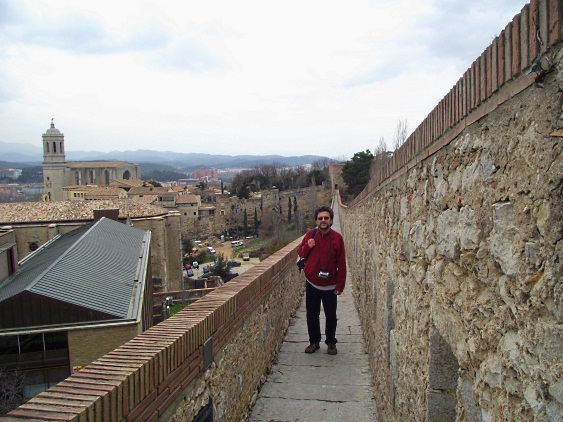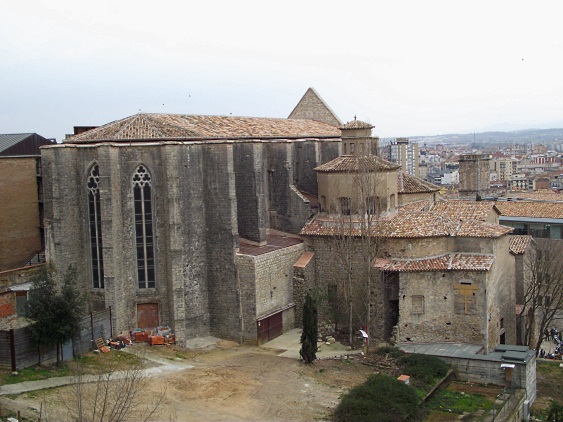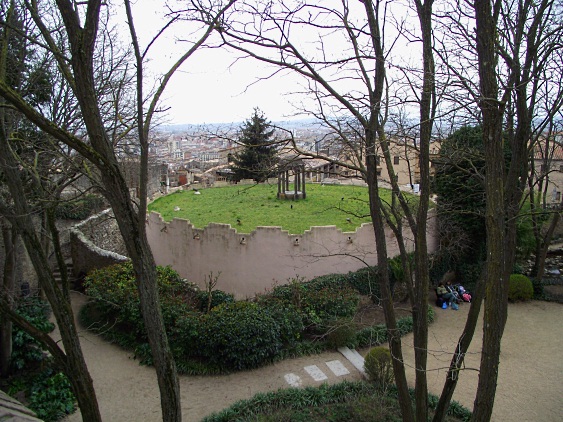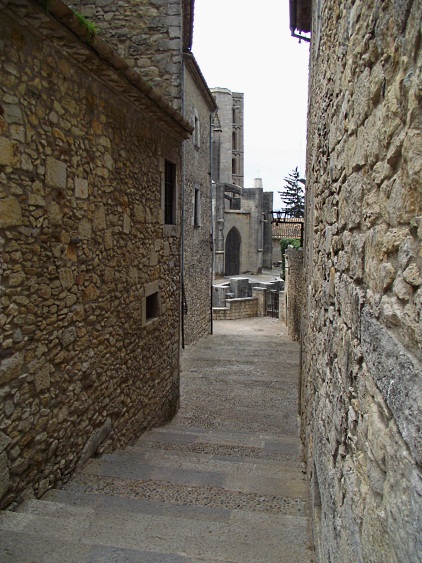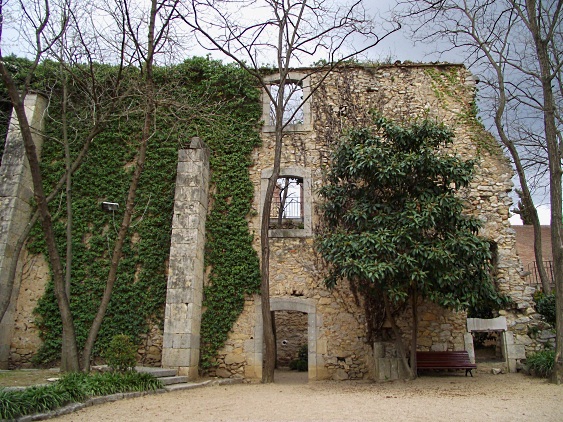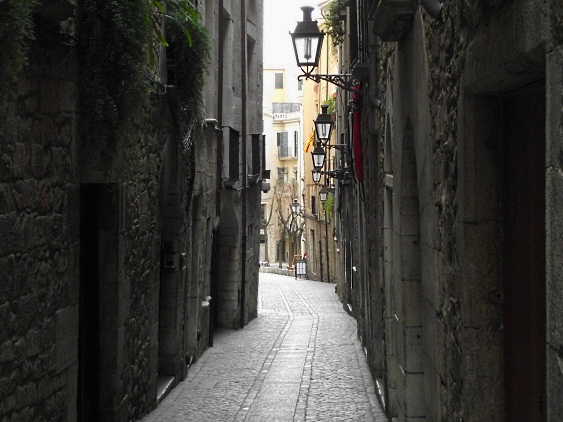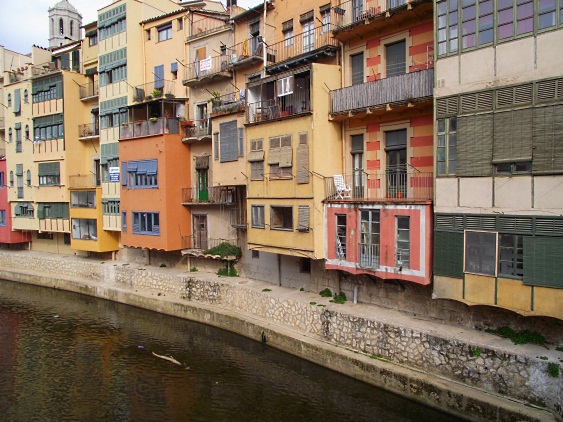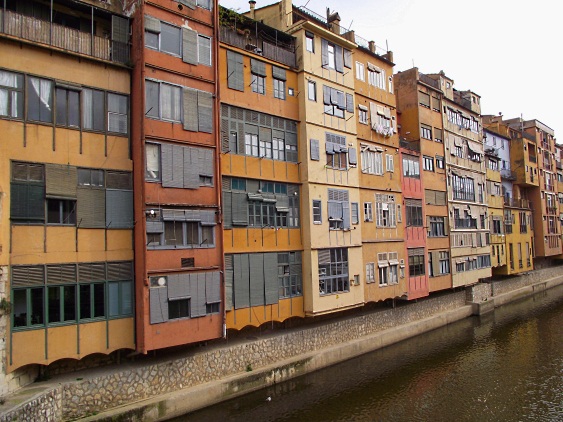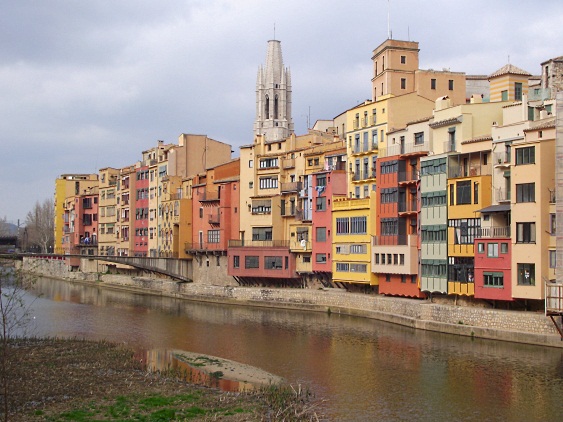 And here is the last picture of one of their central squares: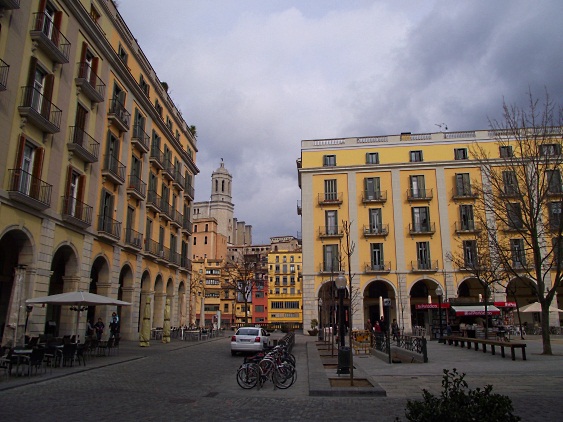 There is much more of beautiful Girona. But we saw it in the evening, in the rain, so no pictures. We even had a wonderful chance to listen to an Armenian pianist Gerard Gasparian in their Casa Cultura de Cultura. My advice -go to the center not of the old town, but of the new town on this side of the street – find the information center in Seu Generalitat de Catalunya right in front of Casa de Cultura – and go from there.