I have shown some of Anthony Gaudi works in others blogs already, though I mentioned that he is not the most favorite architect of mine. I agree that he was very creative, just extraordinarily creative. And some of his artistic details appeal to me, too. Especially his metal works. And that he has built so many of his strange buildings sticking from the other ones in Barcelona, that you can't escape getting to see at least some of them. This time – the Sagrada Familia Cathedral.
It's pictures are shown so much everywhere, you already know almost by heart how it looks like. Good it at least has a rather big square in front of it -so you can get the whole picture. And good the square is full of trees and greenery. The not so good thing – they still have lots of cranes sticking together with the Cathedral towers- not a good match for an eye…But did it meet my expectations – not fully. I expected it to be higher, I didn't know why. And I didn't particularly like the crosses on top of the towers. But I liked the same word repeated and repeated all over on them – it looked very nice and with taste. And I liked both entrances, not that anyone reading this don't know them by heart: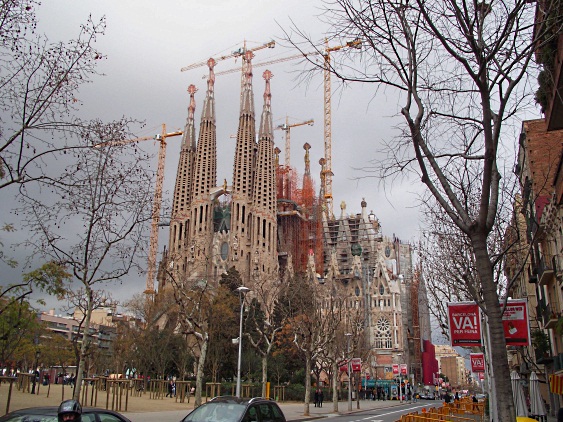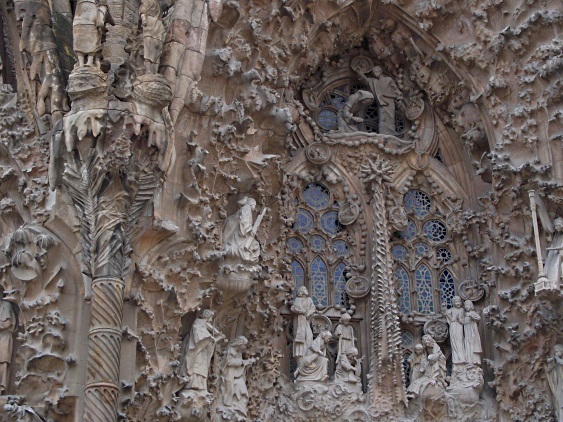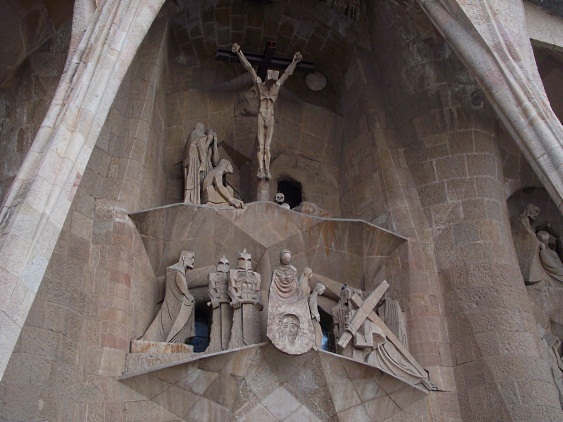 And here is the funny thing – form one side it seemed that the Cathedral had its own nuclear power station…: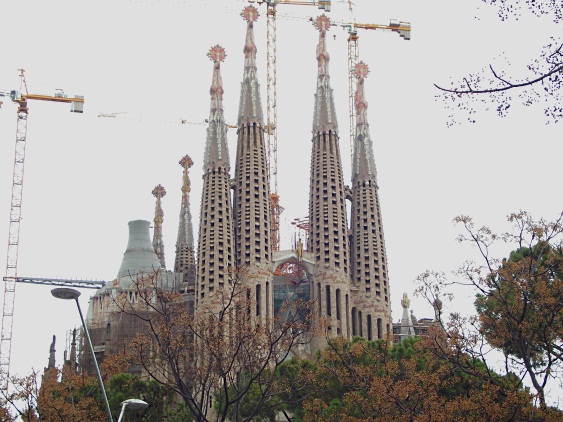 The question – is it safe enough? 🙂
And the other day we visited Park Guell, done by Gaudi, sponsored by Guell. The road almost form our apartment led directly to the park, a steep road up with elevators going only one direction – up. That is the first time I saw elevators used in the outside settings. Well here and towards the Museum of Catalunya Art. The main street by where we lived seemed to initially be a canyon, Avenida de Vallcarca. So its walls were turned into rather steep streets, but better them than nothing. So here is the elevator: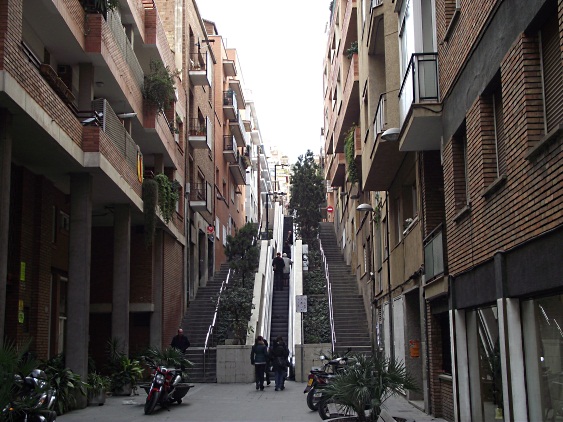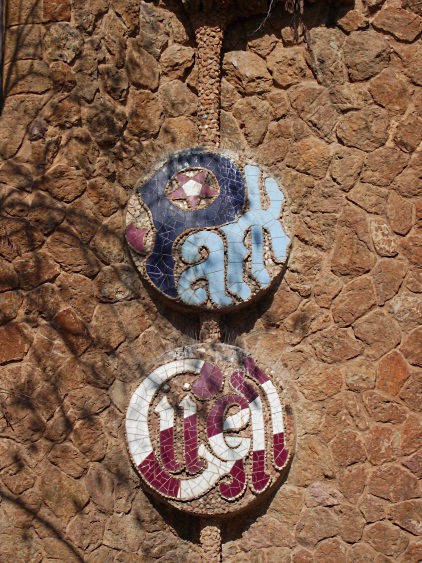 Actually, we entered the park from the back side, from the top of it. and then descended down towards its main gate, then again up, it involved a lot of climbing and breathing… 🙂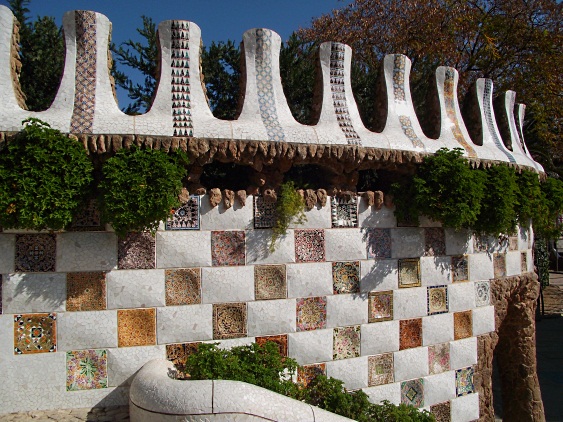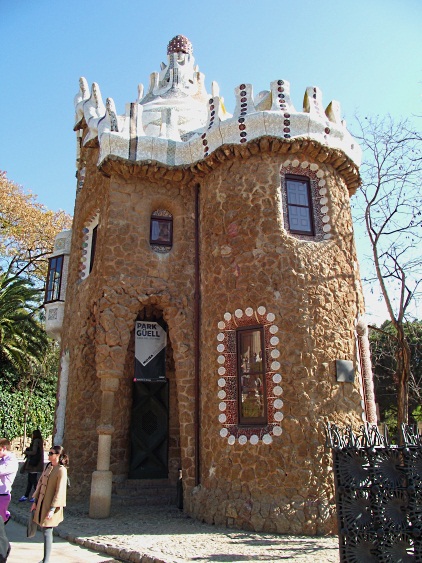 This part is amazing when you see it from the side – the whole big square hold on columns!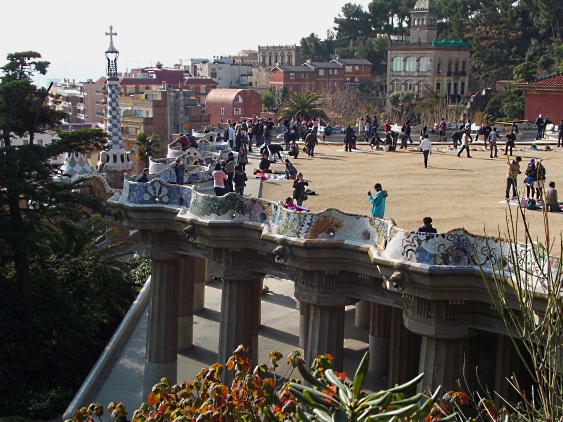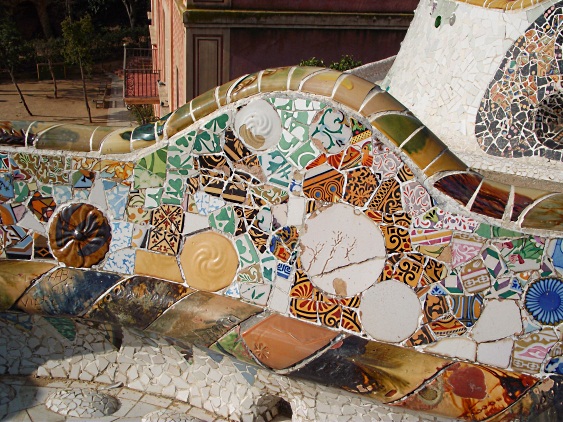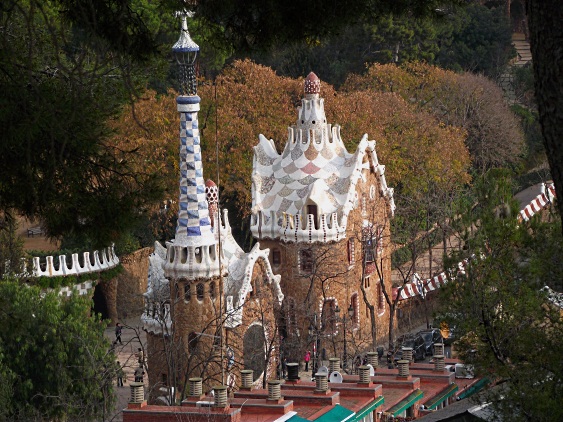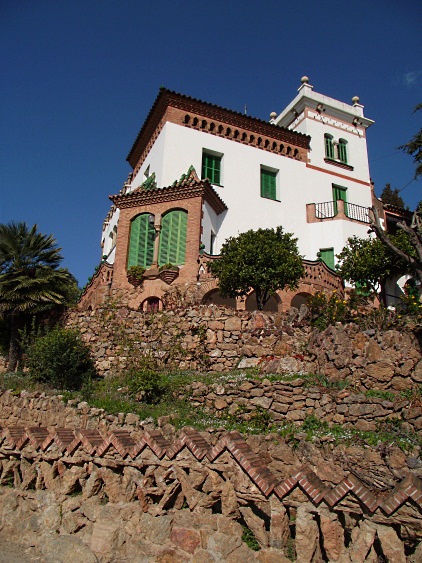 So much for the colorful and bright part of the park. The rest of it is, as my mom called it, gloomy and I called it dusty: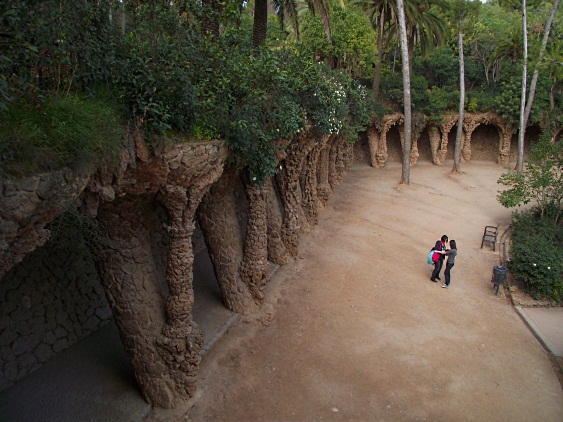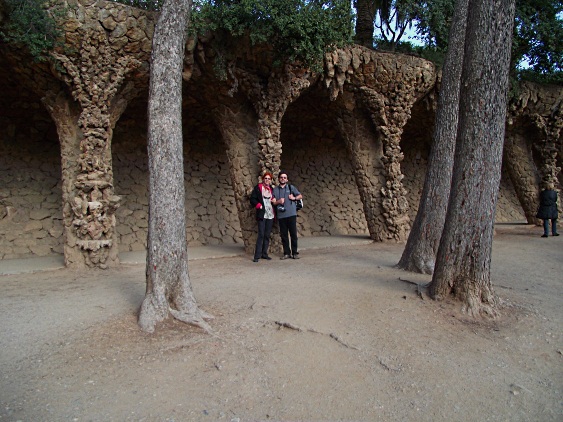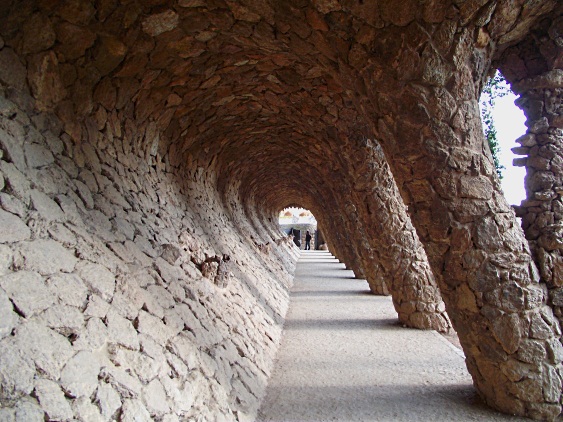 Someone living by the back of the park thought that their house was too dull and decorated it to make more amusing, especially for those who have climbed enough that day: