I bet those were the most attractive parts of Barcelona for us. We entered Ciutat Vella from Rambla through Plaza Reial which looks very Renaissance: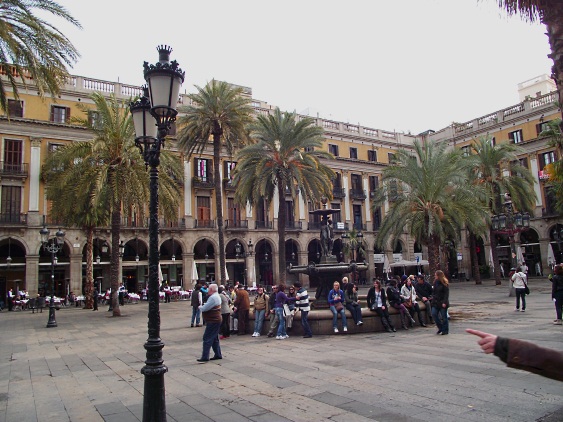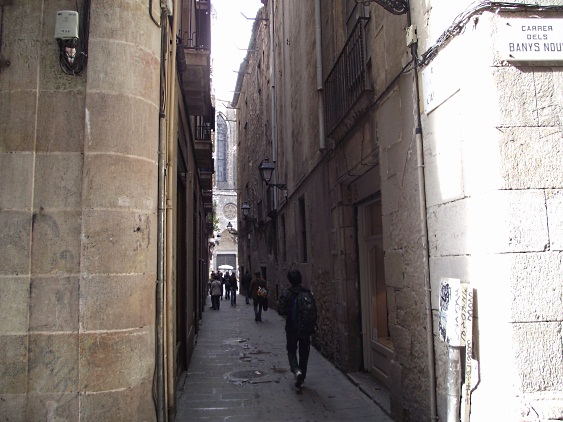 Then walked and walked around and around through narrow streets till we would see one church, then another, then notice and admire decorations on street corners: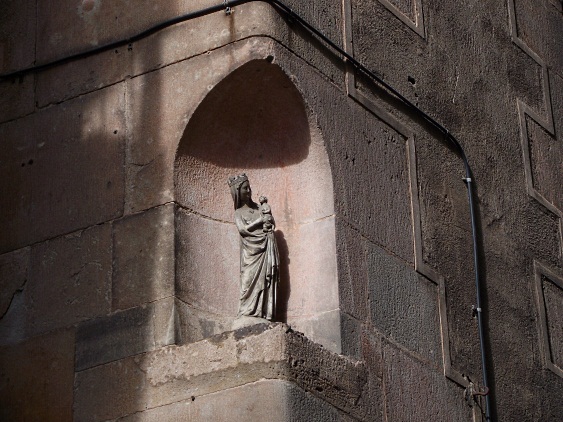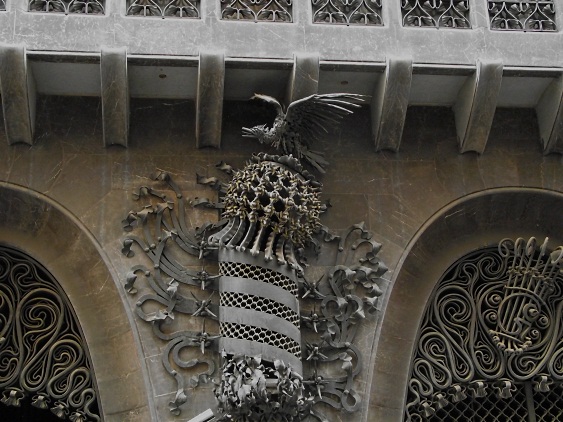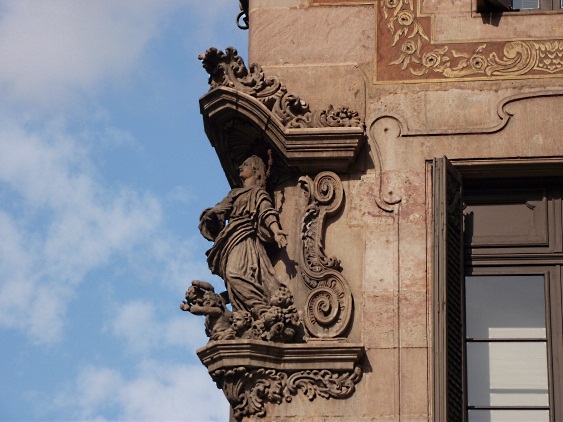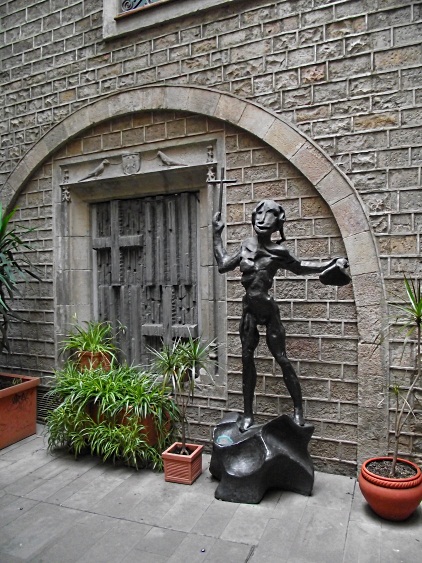 and the church facades: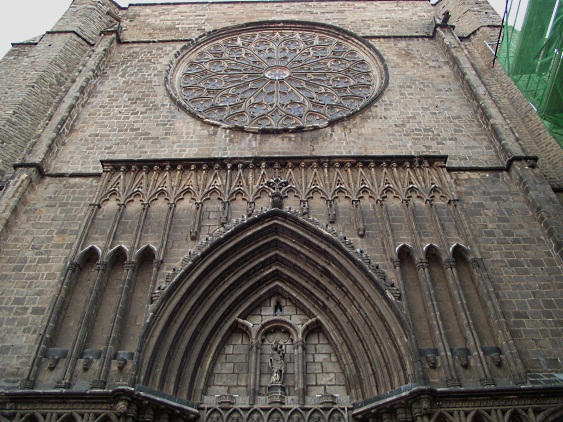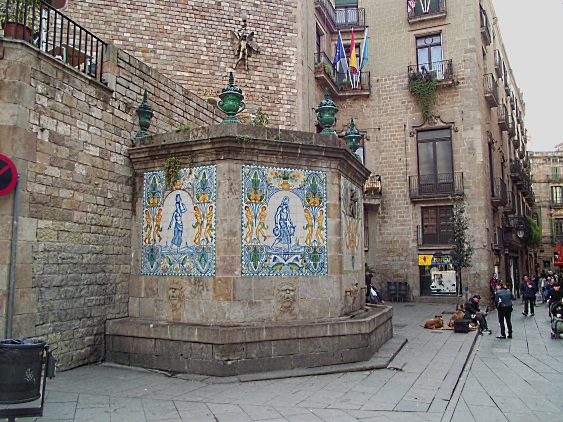 and funny eye balls on one house: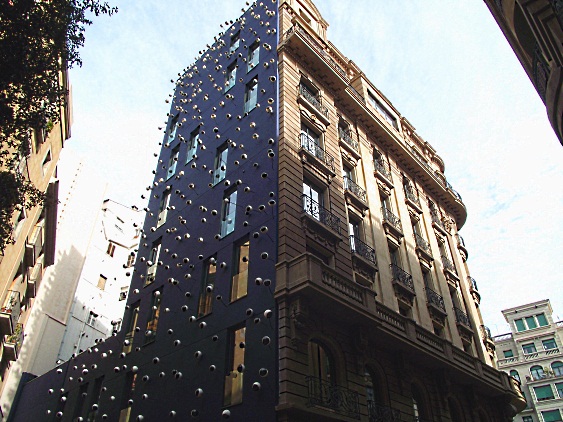 Here is the Music Palace from a side street. Lots of their very beautiful churches and buildings lack viewing space, they are cramped in between or surrounded too close by other buildings…So it is hard to get them in their all beauty on a picture not speaking about getting the full view for admiring them in their full splendor.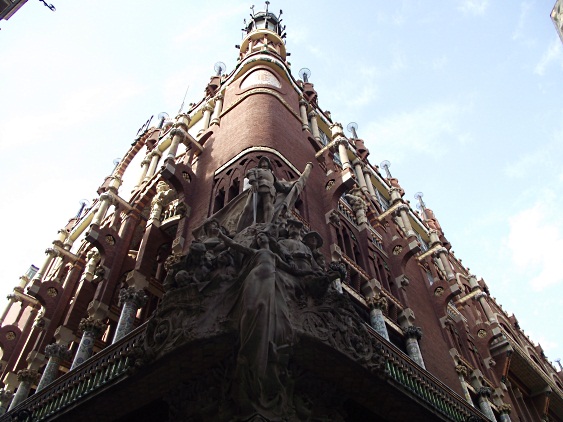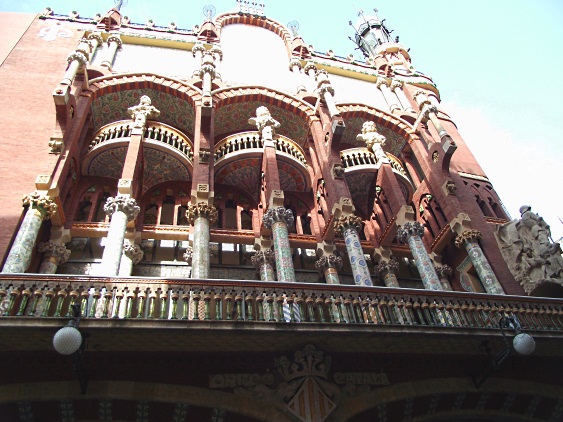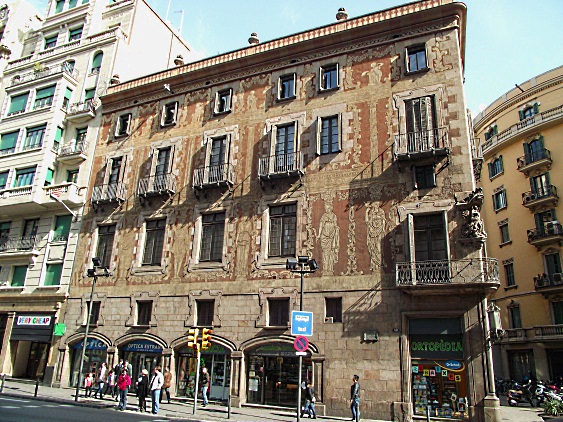 Behind this building we dived into the Medieval part of the city – Barri Gotic, which seemed at first unreal, like in a movie: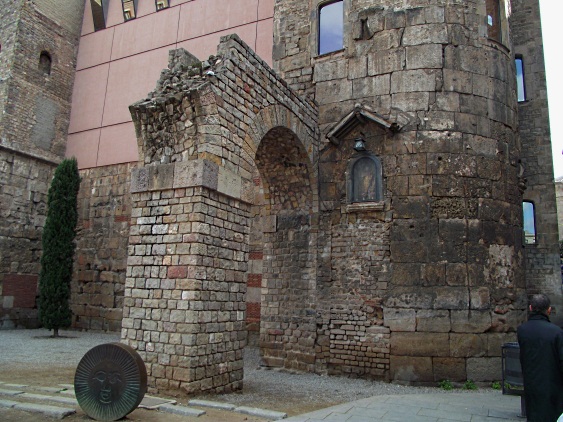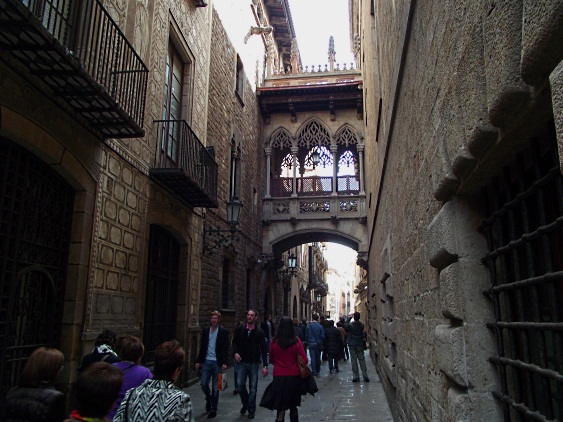 Those were the wall of the cathedral and the castle connected to it But the Cathedral view is not good for they had cranes fixing its towers. So I am showing only the insides which we admired a lot. And I was very happy our camera was sensitive enough to take pics in that low light that they had without a flash that they don't permit. So here it is – the most breathtaking view I saw in Barcelona: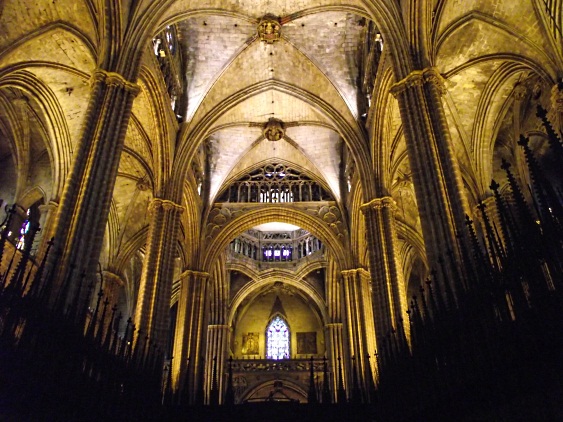 As my mom said – it was good that we had time to walk and stay in the Cathedral twice, for after one visit it is hard to grasp it and to remember anything. Those pure Gothic lines without any decor on them are very impressive…Its altars were more crowded with decors, which is understandable, but at least it had those pure walls.There was also this crypt -under the main altar, with the remains of some saint, that I forgot whose…: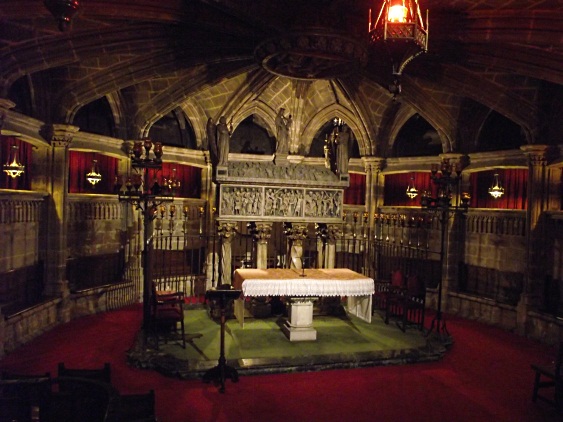 One of the nicest altar sculptures to my eyes – by the Baptizing pool: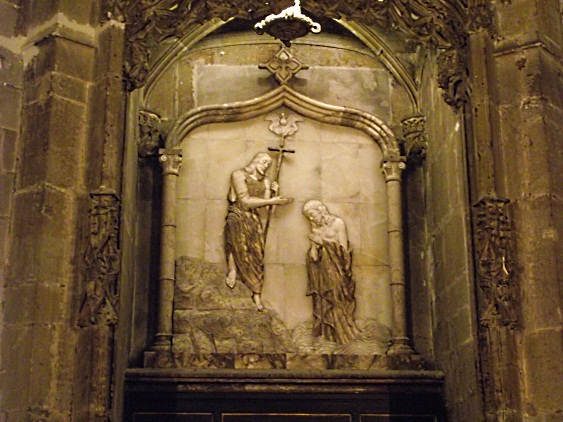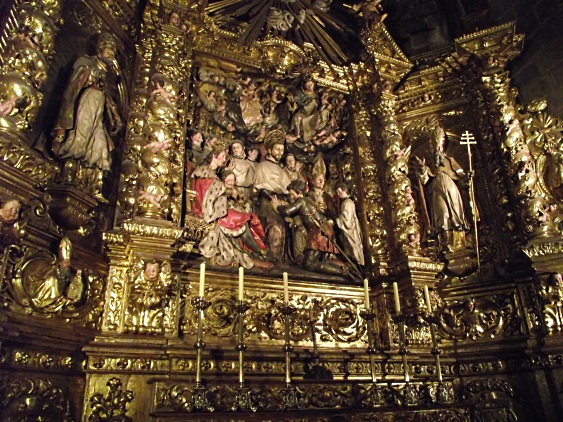 There was also a cloister that we missed the first time – it had the historic geese the monks used to have there :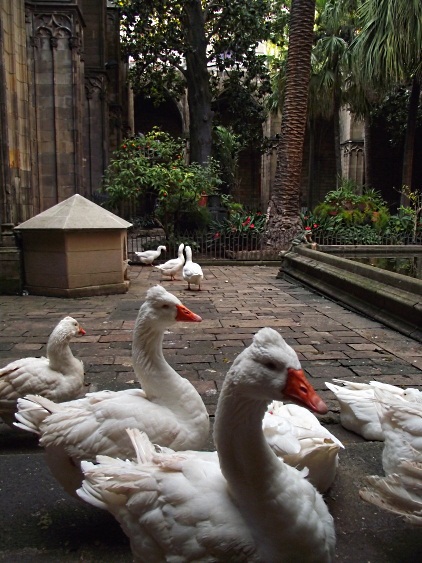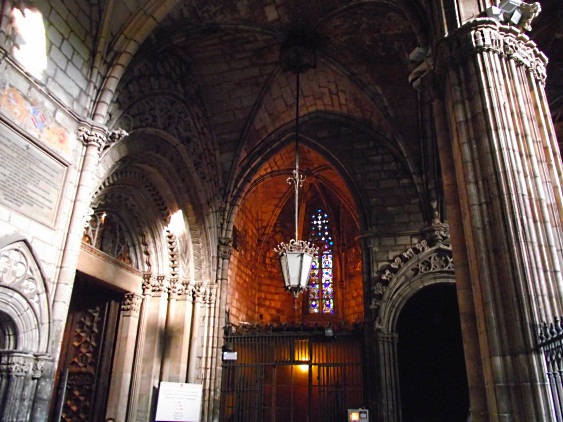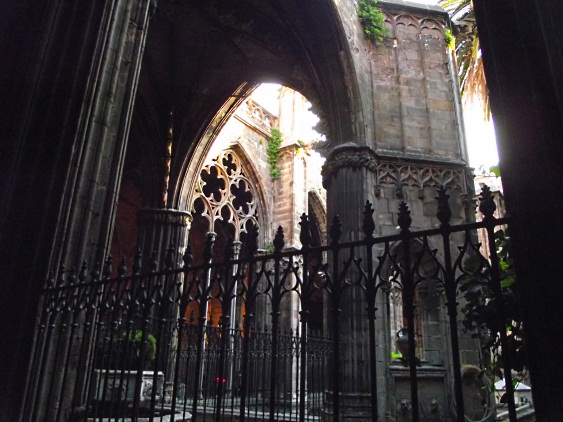 And again some more of the Old Medieval City: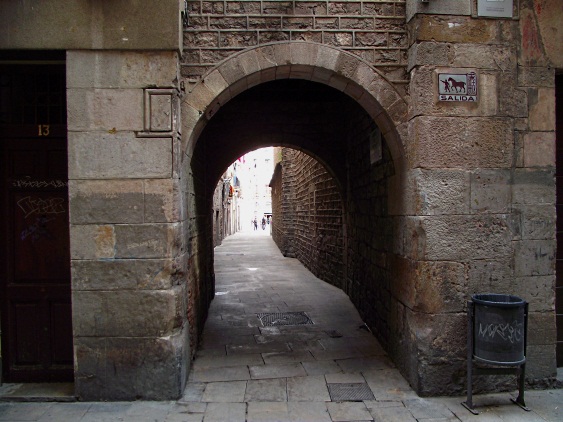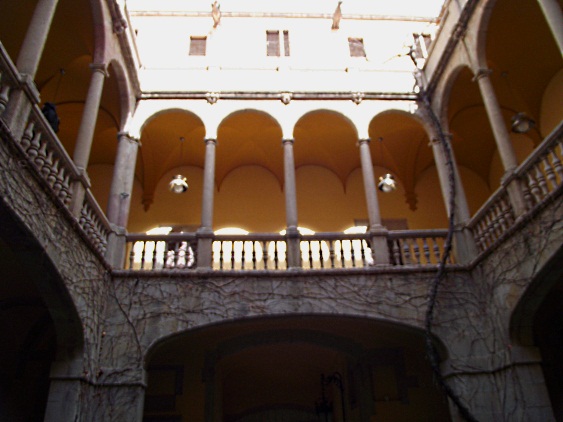 The Archeological Museum: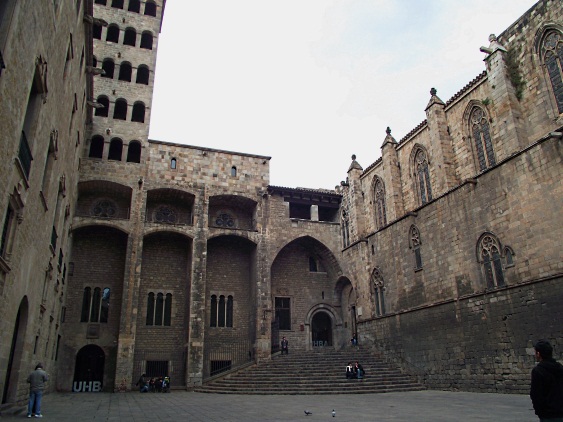 And some bright shops: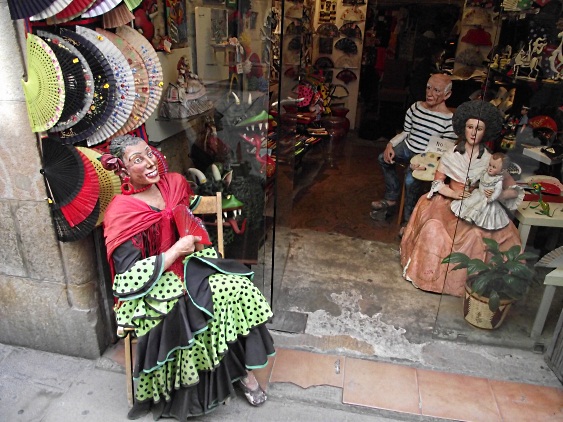 And the Church of Santa Maria Del Mar – also a Gothic wonder!: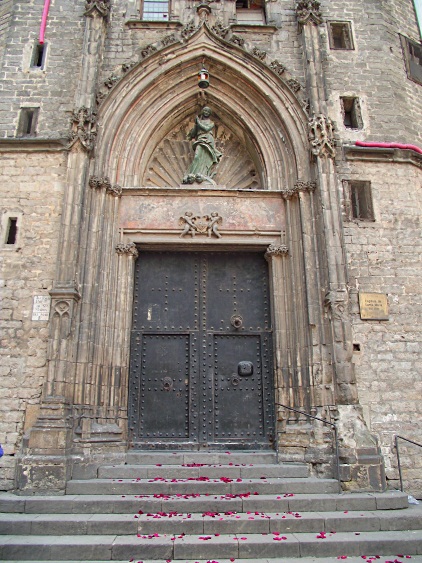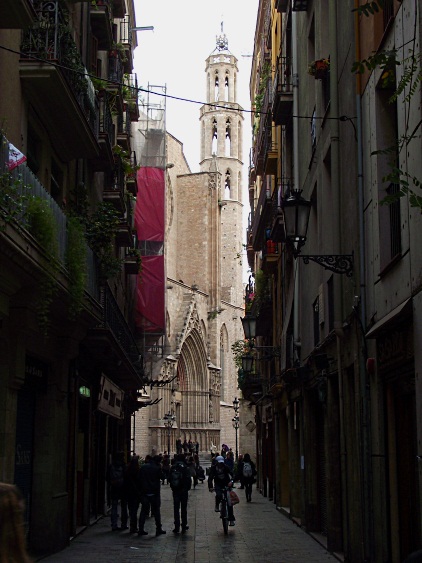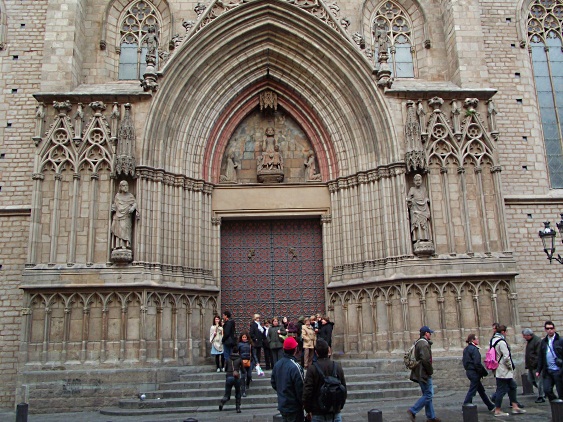 And when my mom got tired, she had beer, even in that cold weather, she said it helped her: