Rambla, the best known "as if" a pedestrian street of Barcelona starts from Plaza Catalunya and stretches to the sea. I say "as if" because it has that pedestrian – market part in the middle where lots of kiosks are dislocated selling flowers and souvenirs and where the mimes are presenting their acting pieces – mostly "live sculptures" – to tell the truth a very sad sight…The sides of Rambla are open for cars, so you have to be careful, as everywhere there on the streets. But first of all – the beautiful "Umbrella" building you get to see if you come our from a metro station Liceu: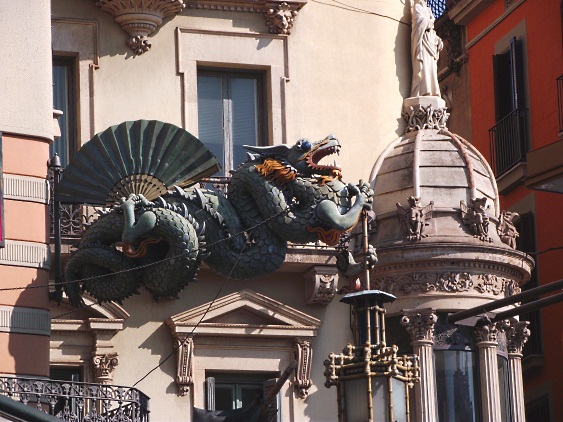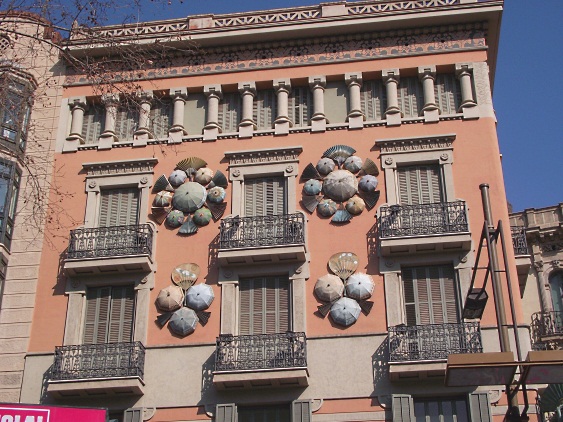 Then the center of Rambla with Miro's mosaic: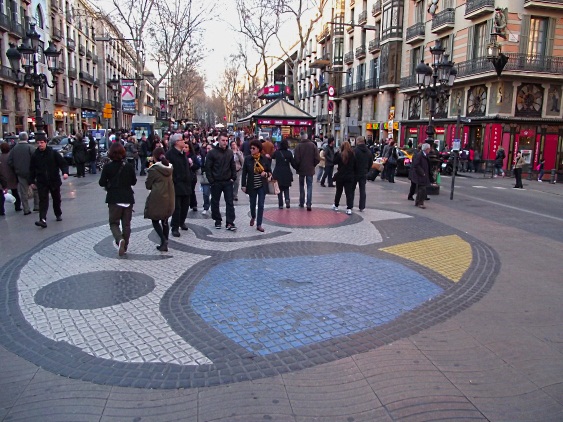 And the mimes: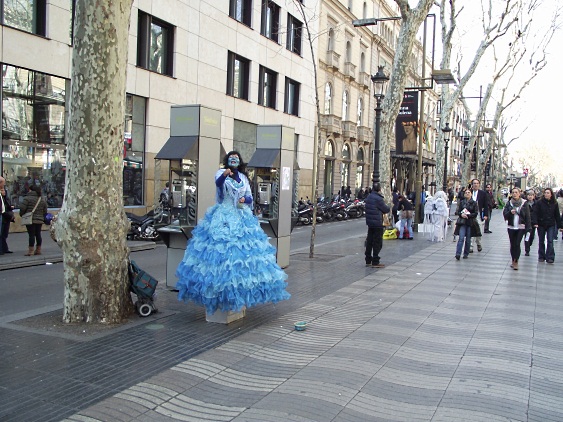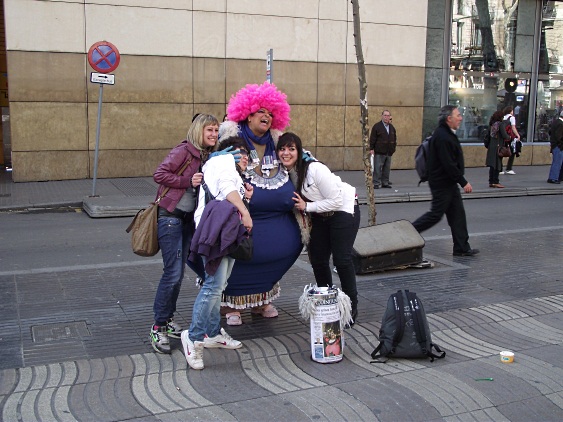 And a strange Dali lover/painter/gallery owner: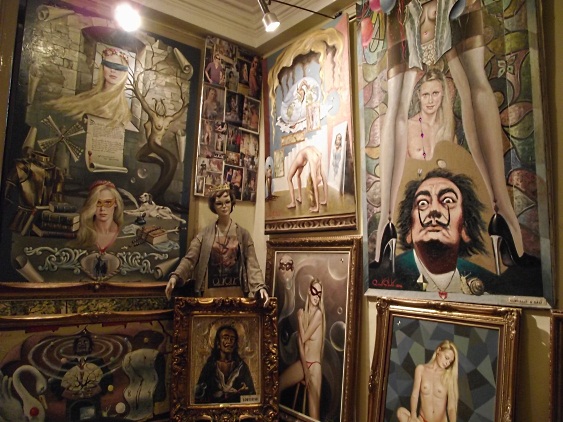 By the way- as many as there are beautiful houses in Barcelona, we had a hard time finding any commercial art galleries, except for this strange one. Rambla is also known for its Mercat de Boqueria – a market of the most interesting an variuos foods: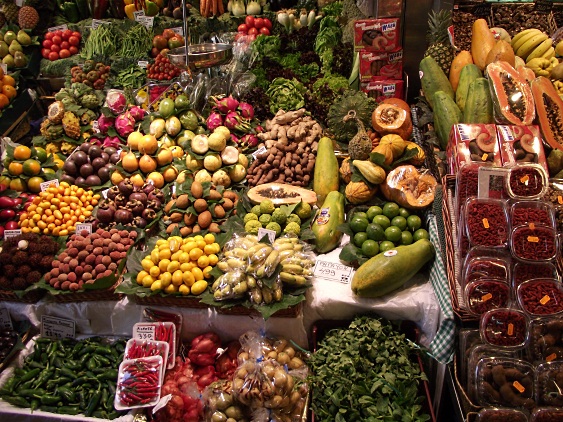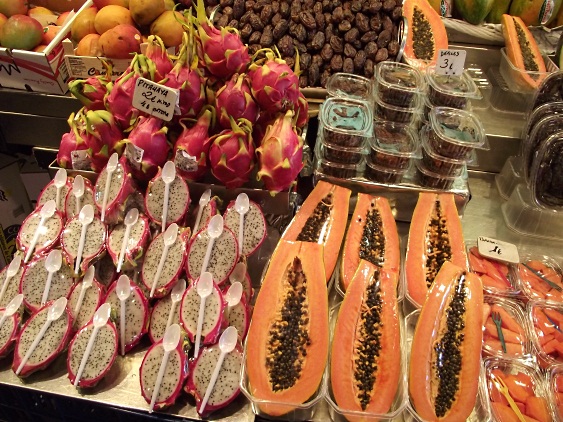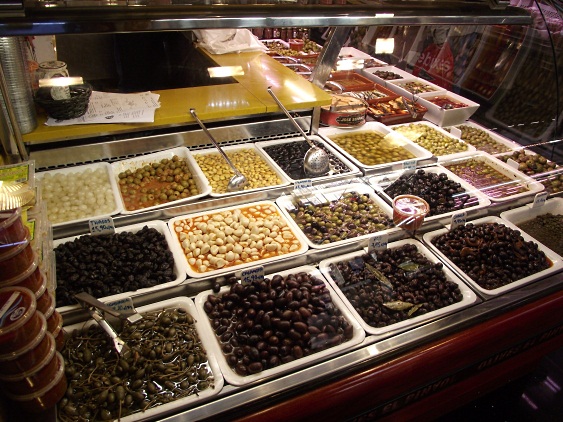 Some more beautiful casas: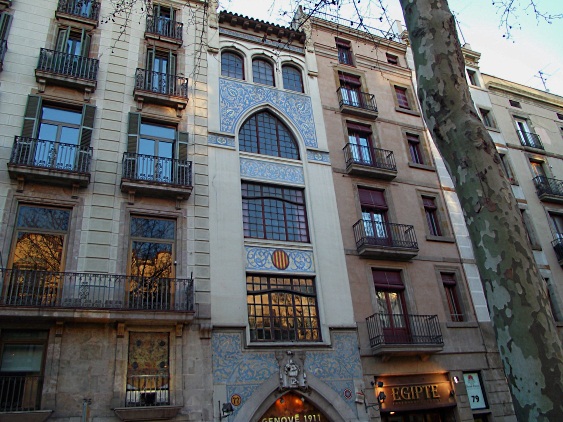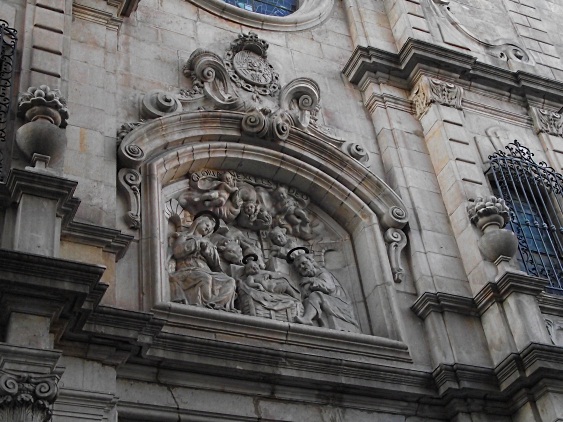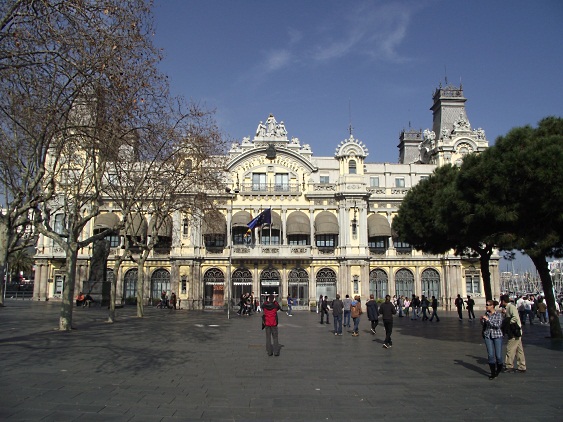 And here we are – on the sea shore: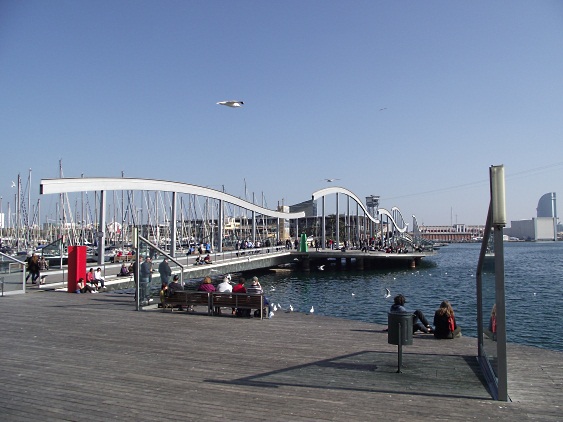 That bridge with a wavy top has a good construction to open up once a yacht wants to enter or leave the port by turning the middle part.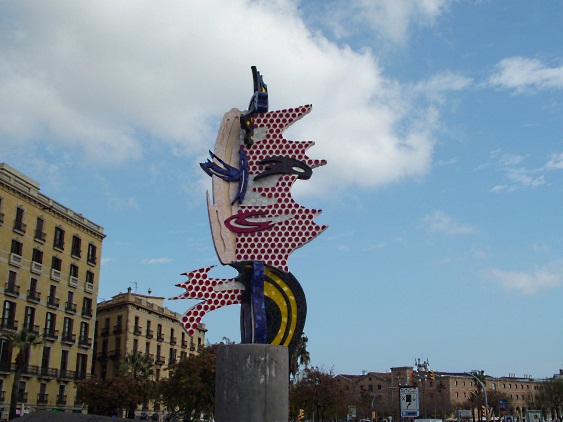 I guess it is Miro's sculpture , by the sea.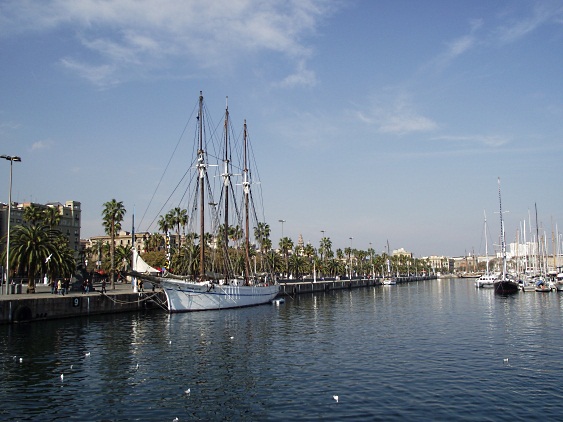 Lots of yachts. In two days we even went to the beach area, they had nice instruments for adults to train there (it wasn't warm enough to do anything else) and also for kids to climb: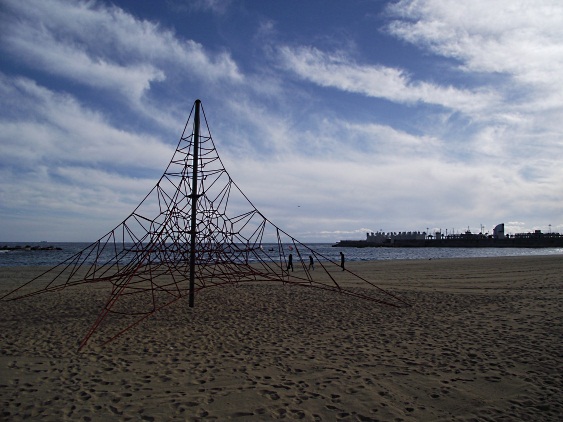 From there we headed towards Montjuic -which is a mountain and we had to climb it…Or could take a cabin like this to get there – but we didn't go as far as where those cable cars start: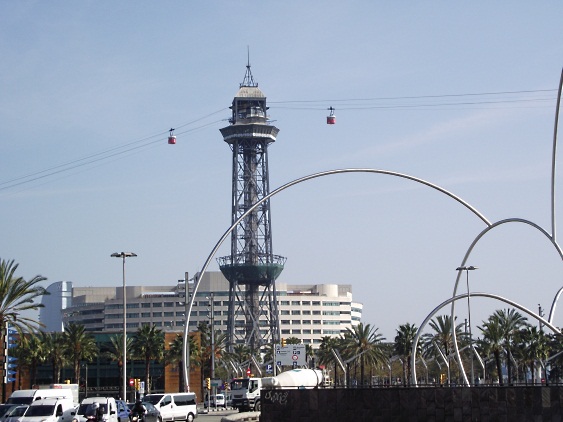 So we climbed and climbed…and took pictures on the way: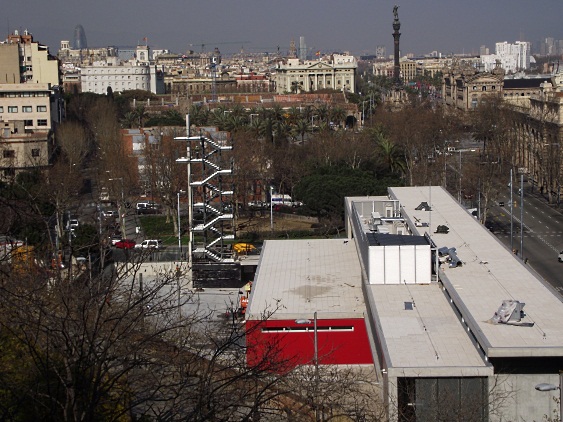 I would like to call this picture "Stairs to nowhere" as there is an analog in Alaska – "A bridge to nowhere".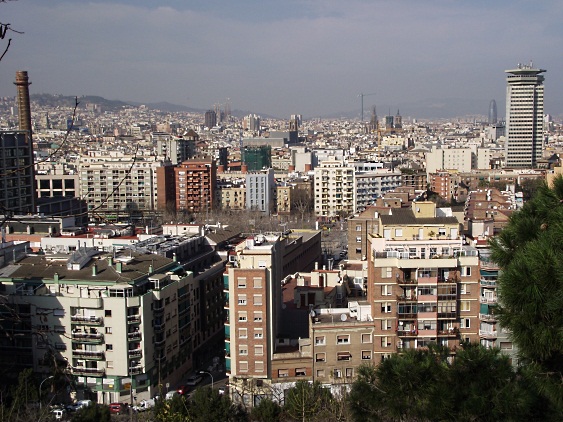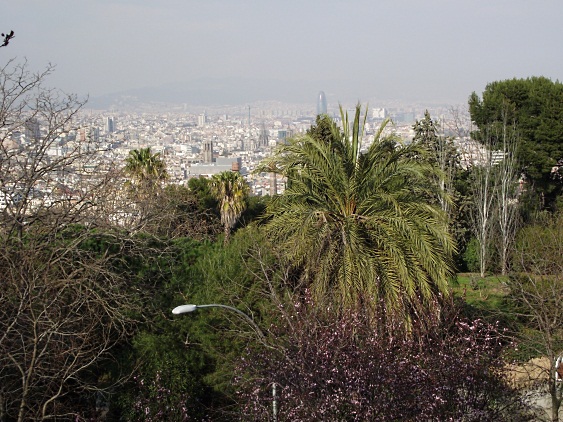 We went through the parks there, climbing up and down the switchbacks, didn't reach the Castell, the Stadium, but saw an Ethnological museum and a Miro museum on the way: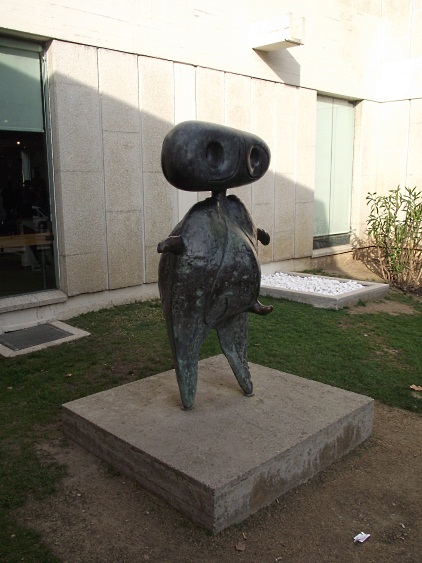 Didn't enter them…It was too late and we were already tired. But the museum I am most sorry about that I didn't enter is the big one – Museu Nacional d'art de Catalunya: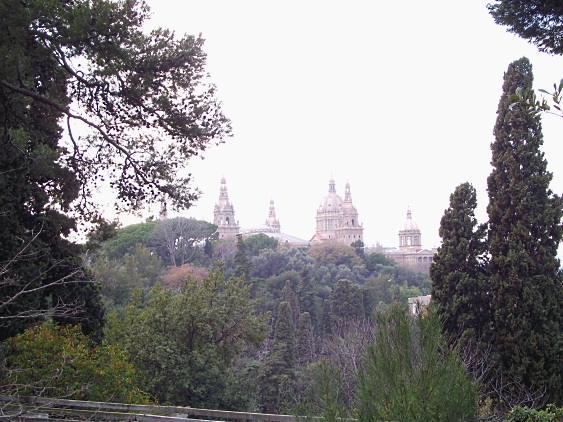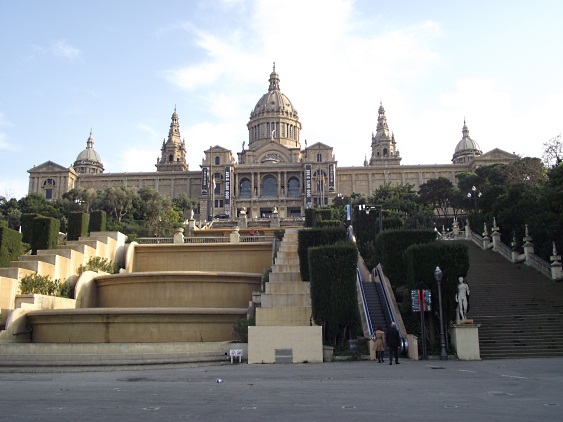 Its size scared me, but I should have allocated a day to visit it…it can be best reached from Plaza d'Espanya, there are even escalators that take you up to the museum. Here is a view to the Plaza from the museum stairs: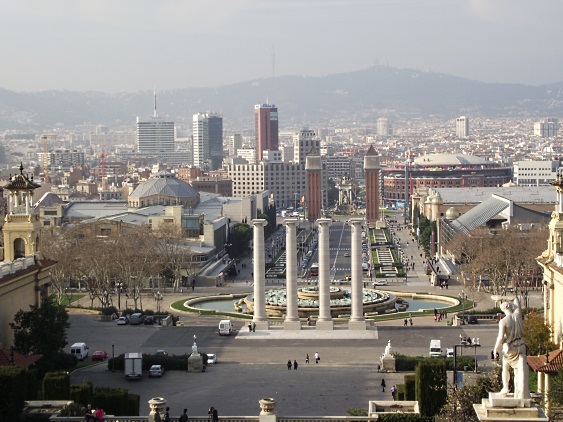 Far away in the distance Mount Tibidabo is seen. We didn't reach it.