It is so late to talk about it, but because I got some good pictures from a professional photographer Nathan Wotkins, who happened to be in the dancing hall in St. George the last hours of 2010 and saw us there dancing, I am posting the pics.
But first of all I have to say that the new year celebration in St.George, Utah, just 45 min away from our Rockville, is the best i ever participated at. Well, not counting some two celebrations with my wonderful creative full humor friends I had in Lithuania long ago…They used to call the celebration The First Night – which is not right, because it is the last night in reality. This year they changed the name into From Twilight to Midnight. Whatever the name – this can happen only in a Mormon country – where else can there be so many volunteers willing to work, stand by the event doors, organize, sell tickets – from 7 pm to 12 am of December 31st. All in order for the families, kids, teenagers, loners to have a good and safe time. No alcohol, of course! But nobody checks the breath :-). It is a street celebration, held in the very heart of St. George – the Main street. The Art gallery in the North is one end of events and the Art center in the south is the other. between them there are other commercial galleries, all open late till the owners feel that nobody is coming, there is a city square with several stages fro rock concerts. comedy shows, drumming pavilion, magic shows, etc. We started this year from the Art Gallery – a pianist playing created a pleasant atmosphere to observe our friends' Ann Weiler Brown's, Pearle Meadows and just acquaintance's Royden Card's abstract colorful arts. Wonderful! Then we drove (though it is very close 🙂 to the Arts center and there we were very busy running from the first floor to the second floor up and down – to watch shot festival movies and to dance in the big dancing hall, with an orchestra playing and very few dancers dancing. Where else can one have such a luxury? And all that for only $5 per person! No crowds to park the car or leave the celebration – no traffic, no hazard. The short movies we saw were very good as creative pieces and also as good breaks from dancing. We are not that young or have that much permanent training to dance non stop :-). So here we were, dancing…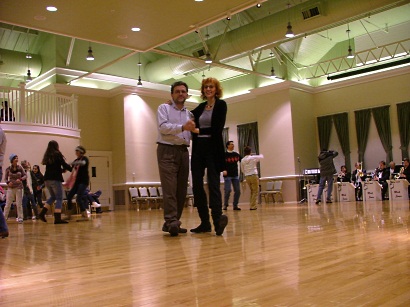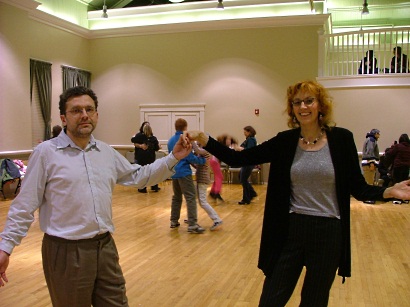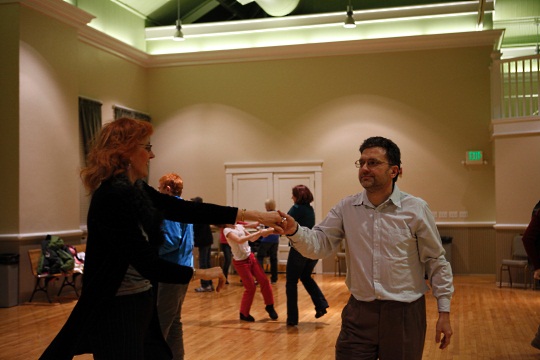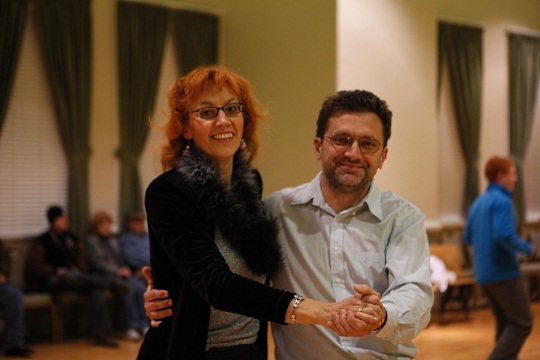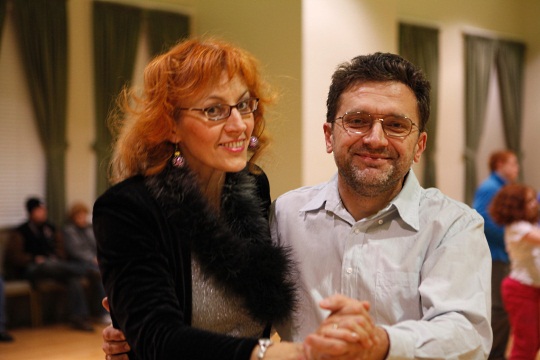 To keep matters straight, the first two pics we did ourselves with our camera. the last ones are taken by Nathan, who has a beautiful photo gallery on the Main street , quite close, he got tired of staying in the gallery and therefore came to have some fun, which for him, I guess, is taking more pictures :-). You can see his nature pics on his web site: www.wideangleart.com . He also has a print shop right there where anyone can get ones photo art printed in professional manner and in big formats (www.print-it-shop.com).
So if you want some "not-a -wild" but cozy fun with contents for your next New year celebration – come to St. George!