After enjoying the best colors of our November in Utah I visited Lithuania, my home country, had a lot of tasty meals (especially the ones my mom cooked), nice talks with friends and relatives, enjoyed the snow and the whiteness of the surroundings there, which is not so pleasant for drivers. Got used to cold, which never left the country after it gripped on the last days of November. And here I returned back to Utah on the night of 21st of December, luckily with no major delays, right into the clouds reaching the ground in Las Vegas! Never before have I seen such a phenomenon. My husband, while meeting me there, took this picture from the Flamingo hotel towards the City Center (Aria, etc.):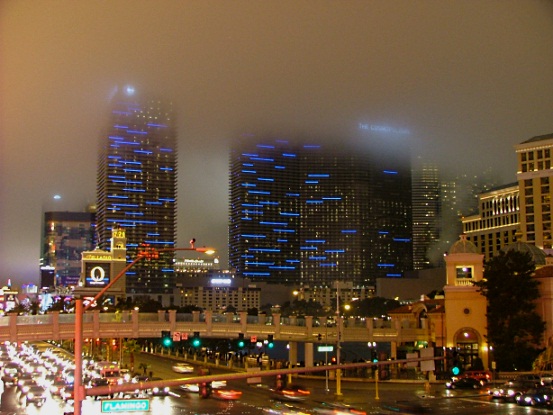 Never before…
The next morning we drove to Bellagio (the best way to go around Las Vegas, even if it is a short distance – is to drive, then you don't get annoyed by poor Mexicans handing the pictures and phone numbers of naked women "with low social responsibility" as one of our friends calls them; and parking in Vegas is free and it is easy to get from them to casinos). The Christmas flower and tree exposition in the Atrium was beautiful as usual – one can argue about the beauty of the whole concept, but the abundance of flowers, some cute decors make it really worth seeing (and they change it 7 times a year):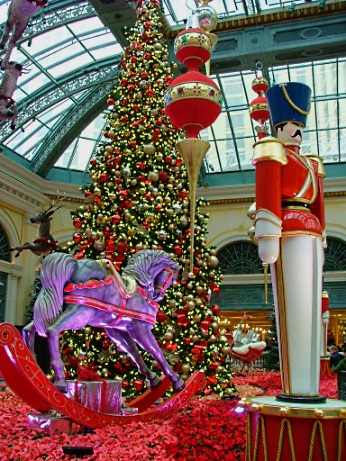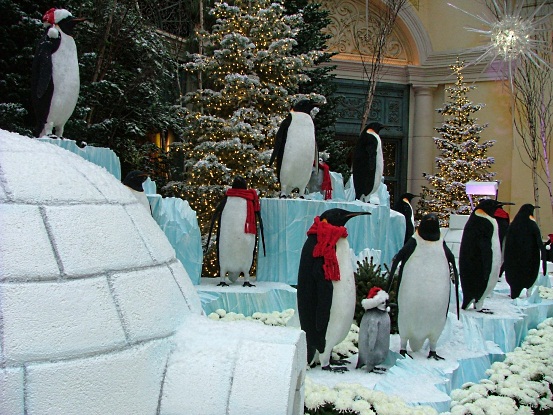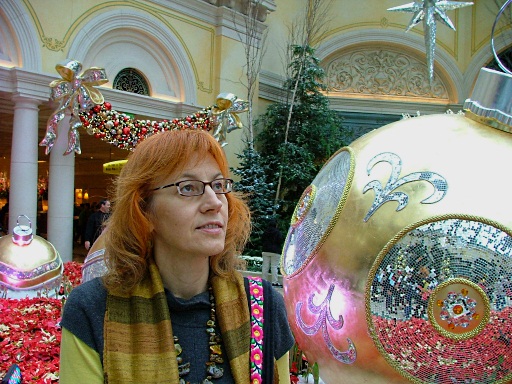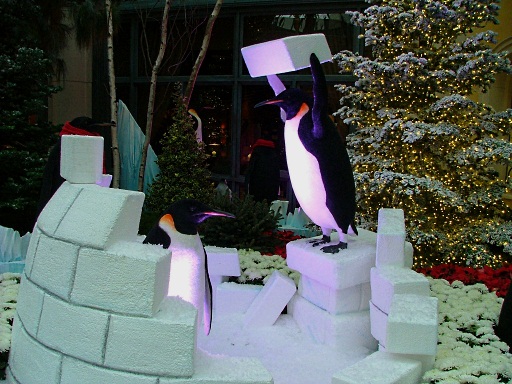 There were Polar bears made from carnations…so many flowers were beheaded and kept being beheaded for they wilt and the workers there fix the wilted parts every day. How to get such a job?: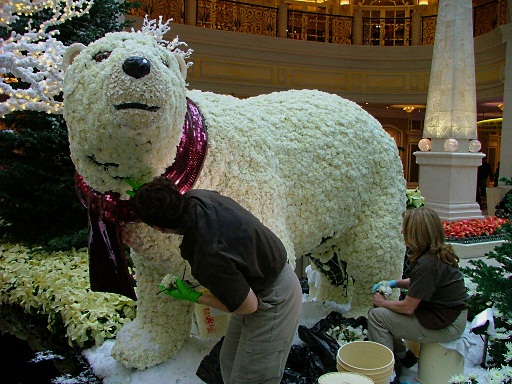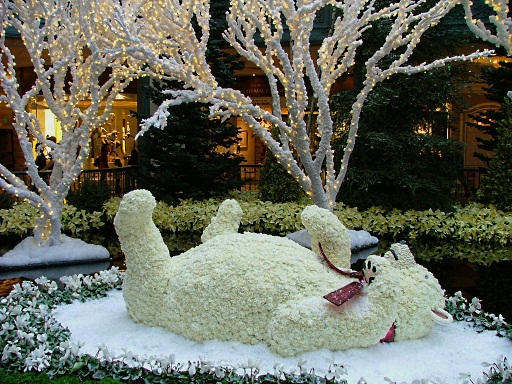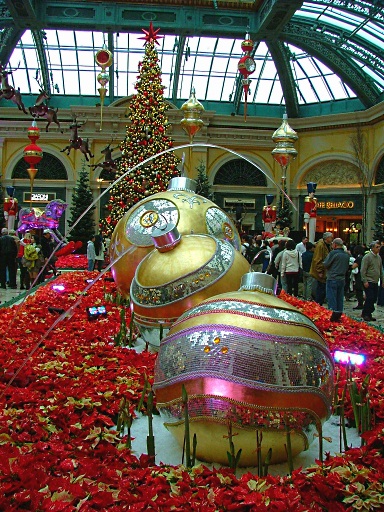 As if it is not enough of the abundance of poinsettias there were amaryllis buds coming out to bloom soon.
By the reception area of Bellagio there are always big flower arrangements like this one (I always try not to miss them):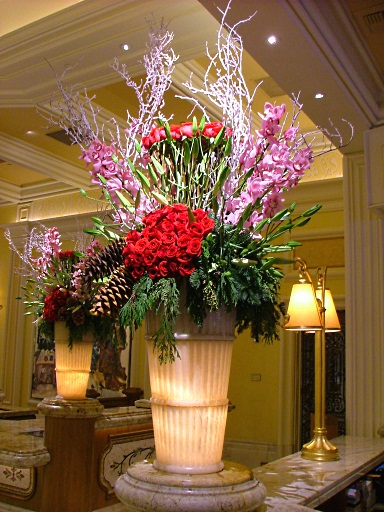 And then we drove home to Southern Utah with the Virgin River roaring on the side of our road -RT 15: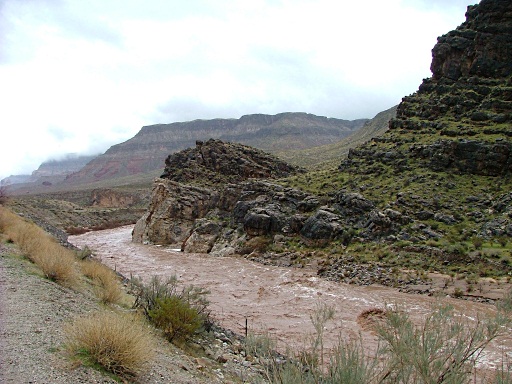 It had unusual amounts of water and the mountains in the Gorge were "crying" with bridal veil waterfalls. Here is what we saw once we got to Rockville: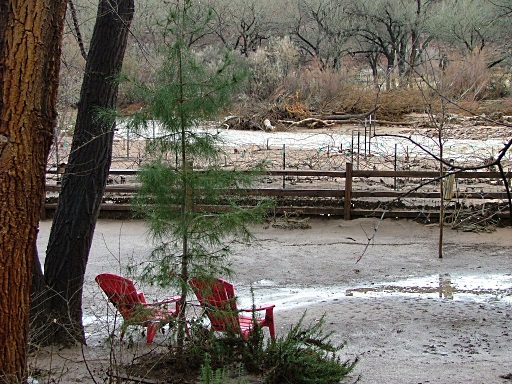 Our friends' Browns' (Alan is the Mayor of our town) property was so flooded that they had people help them take the chickens out of water , they lost their pasture and a big part of their grape-yard. After this ordeal the river just changed its course and now their property turned into a riverside front property…I don't know whether it is better or worse for the value of the property, but certainly it got very bad for their three lamas: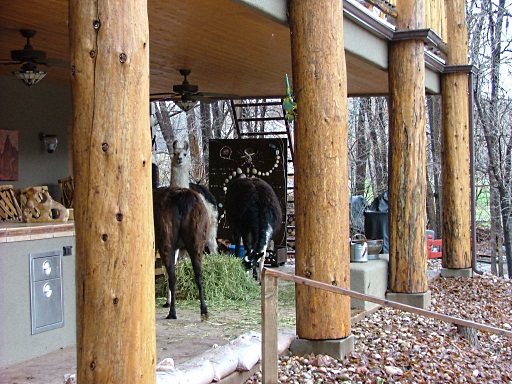 So they had to stay on their porch for a while and then were taken for vacation in Escalante.
Here is how the river changed its course. it used to be behind the sandy beach and that line of bushes, no one could see it from this bank: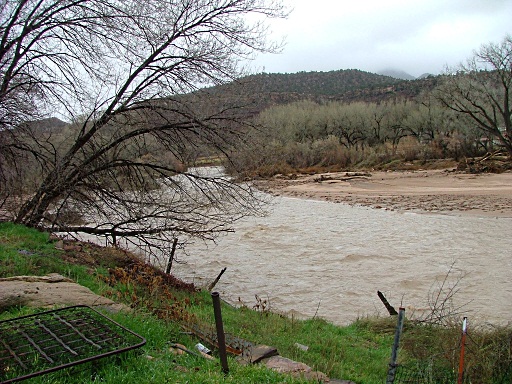 And this is how it looked a day before when all the residents form the river side properties were told to evacuate: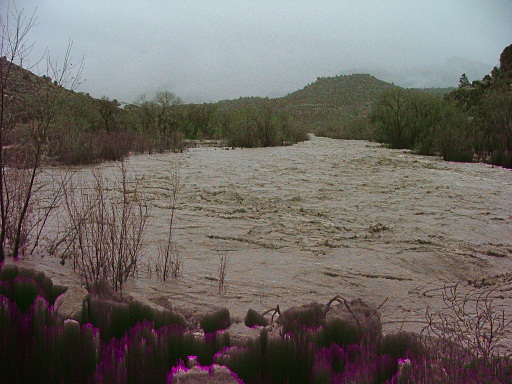 The pink color is not some exotic flowers, it is the failing of our old camera to do its job well, maybe it also got tired of the 5 day lasting rains. Here is how the flood looked just before one enters Rockville at our neighbors' property: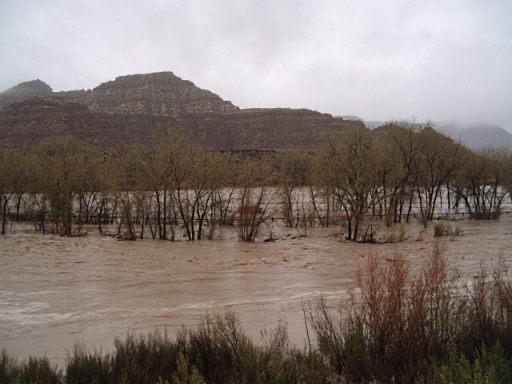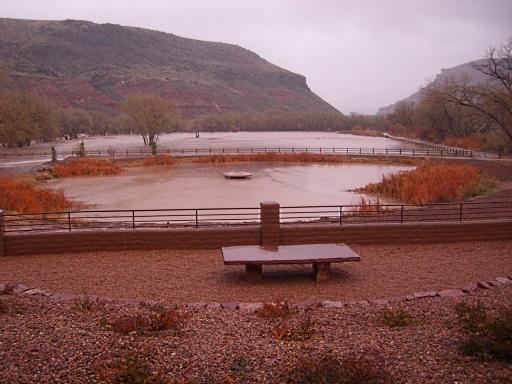 And this is what it did to their road: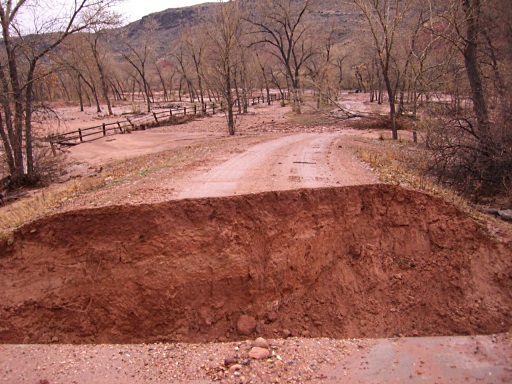 So the New Year's Party at their house was canceled.
Then we had a very nice Christmas Eve with all 12 dishes in Lithuanian tradition and Christmas Carols in American tradition: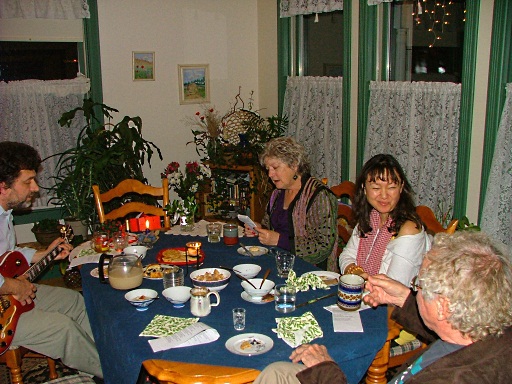 I expect our friends form here would be glad to see Ruth smiling and with her naked shoulder 🙂
Alison introduced a new tradition – to lit candles for everyone we would like to be here with us: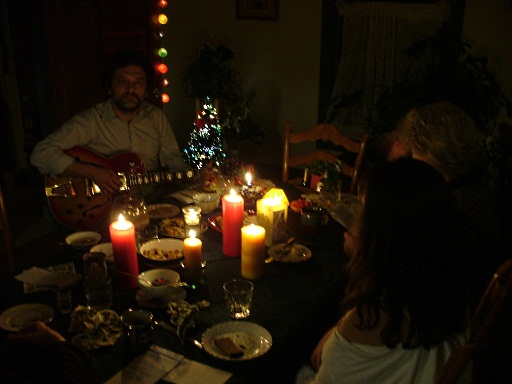 and we liked it a lot, but we didn't prepare a tripod for taking the picture with this little light: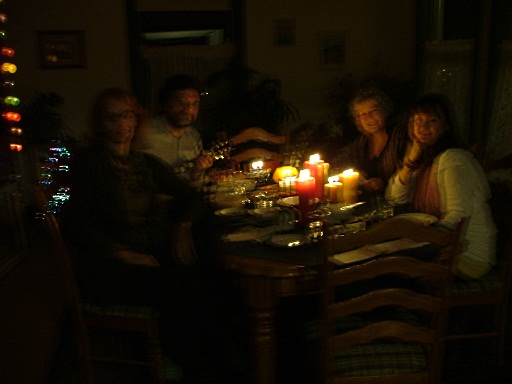 then some normal days passed and again a rainy one which ended in big frosts and snow. So the morning of the 29th of December was marvelous, we never get this much white in our area: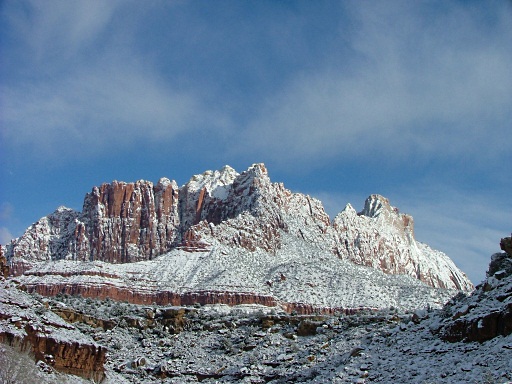 Mount Kinesava. Lower: a view from the Rockville cemetery hill towards our Main street: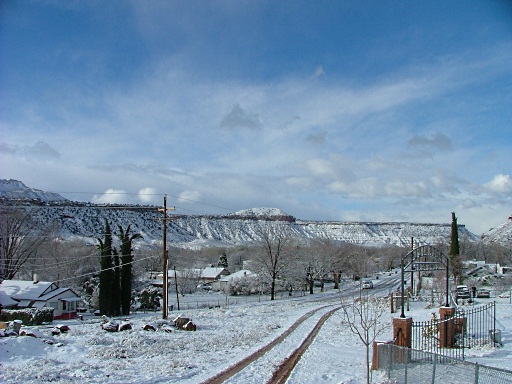 From our garden towards Lyon's pasture: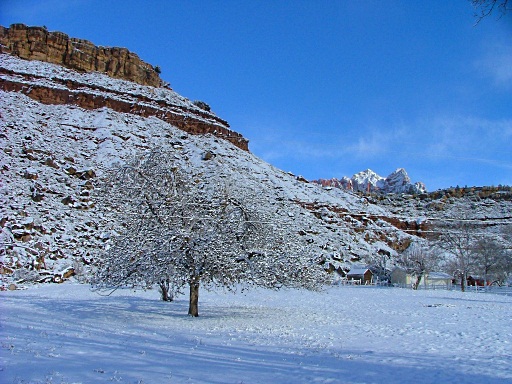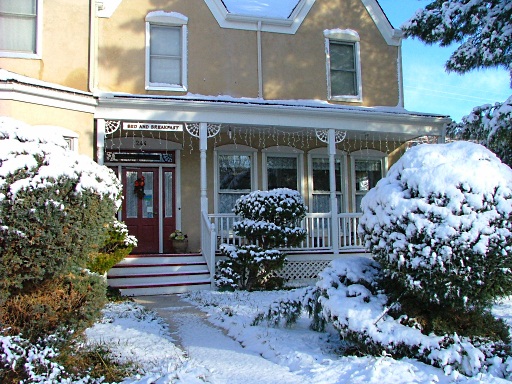 Our friends came to see Zion and I felt bad – one day they had rain, the others – terrible frost with all the trails in Zion NP closed. So at least we very carefully drove to Grafton (the first time during our stay here the roads were covered with ice ), where "Butch Cassidy and Sundance Kid" (classical western) was filmed long ago: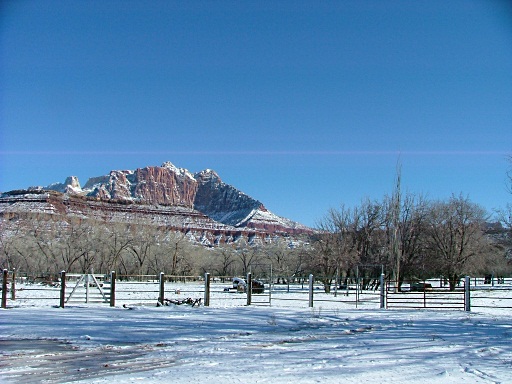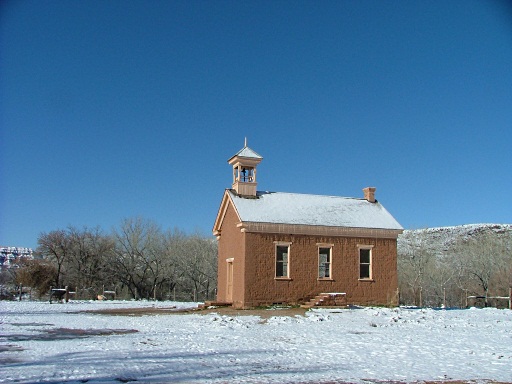 And I'll finish this Blog with the funniest Christmas Picture I got this year: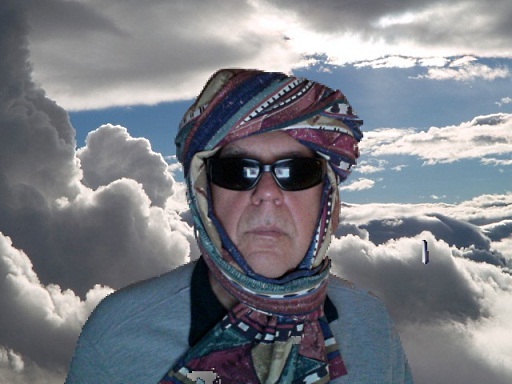 This is our Lithuanian friend Stephen Burzgulis who used to live in Springdale and now lives in San Diego, has done a lot of research about Afghanistan, has created a very good song about it and even learned how to make a Pashtun head cover (my guess – from his curtain :-)) and sent his best regards from "high mountains".