I decided to post the main events of each month once. At the end of the month. Unless we go onto some exciting trip…
So here we go – we went for an overnight stay in Vegas, the beginning of June. It was so hot…like in an oven. But we wanted to have a little break between guests, gardening, irrigation and sitting by computer (the last one is obviously not applied to me). Besides swimming in the pool at ours now liked Tuscany Suites we visited Bellagio with its excess of flowers, as always: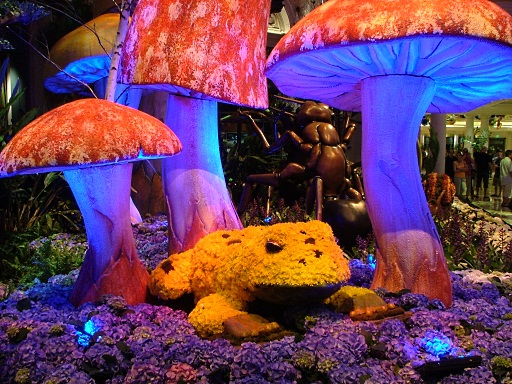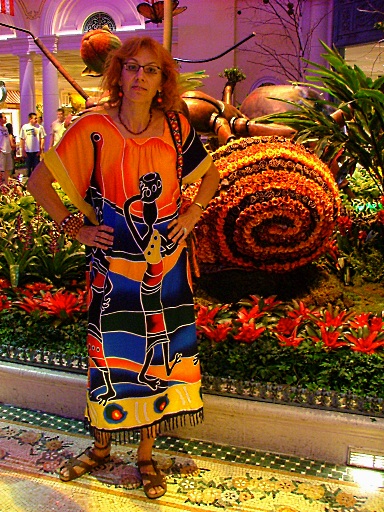 Had a curious glimpse at the chocolate bar there (we don't indulge – it is unhealthy…) – the eagle is made of chocolates: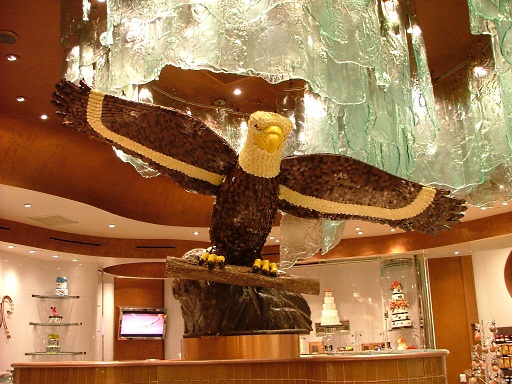 And the rest of the evening we spent walking and admiring or just wondering under this super modern architecture in the newly built City Center: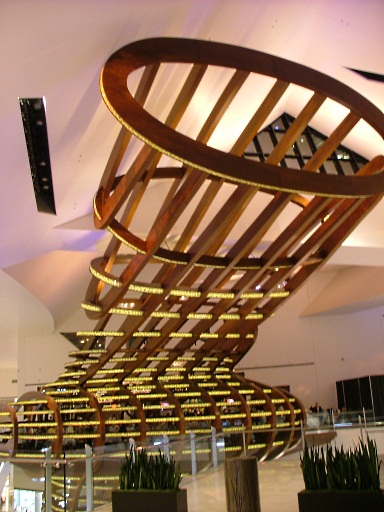 We almost bumped into this construction once we entered The Crystals – the shopping area over there… At first it was hard to understand what it was. Then we saw a restaurant in the middle wider part of it and a reception desk in the bottom part: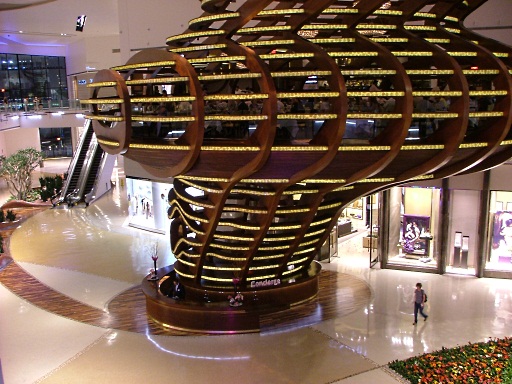 Because it looked so bizarre, we took one more picture from another angle- maybe that will reveal its beauty better..: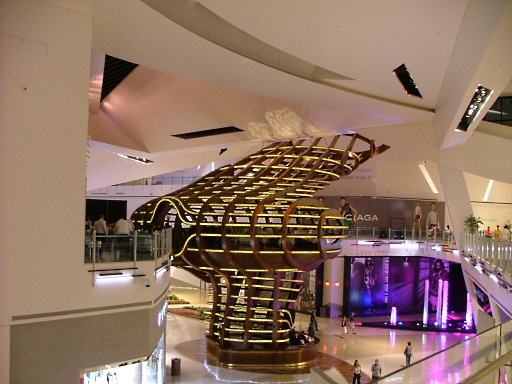 And here are shapes of their ceilings – wherever you look at – it is intriguing: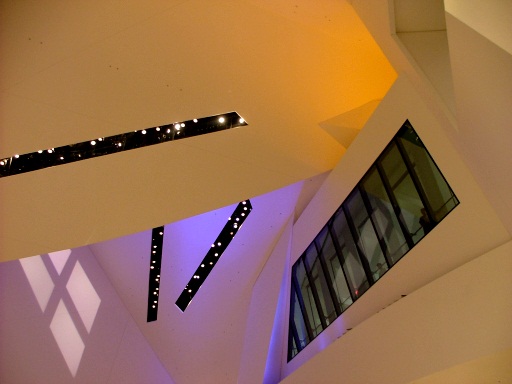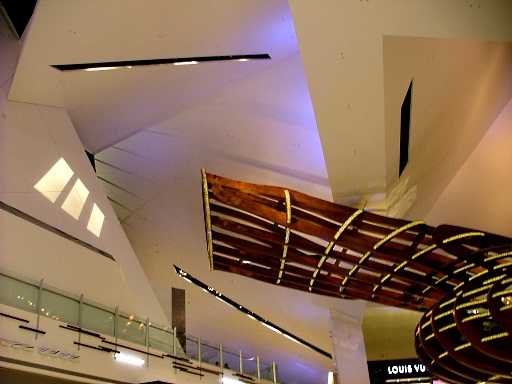 And the floors: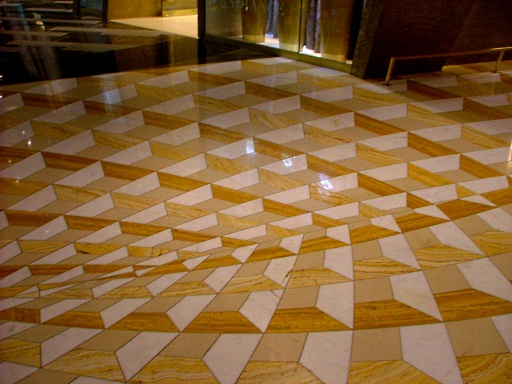 And the decors on the floors: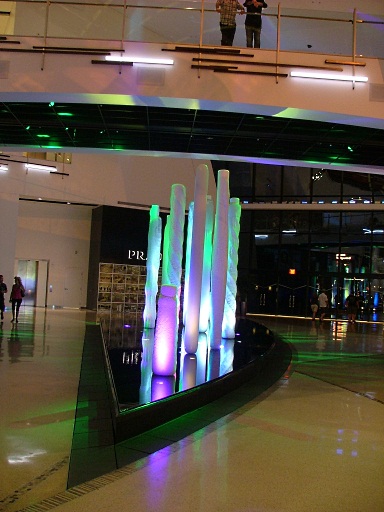 there was an island of glass tubes with colorful hurricanes in them:
You could walk around them, touch them and get the feeling of the humid air they were emanating.
On a different note – when the weather cooled off for several days we went on a Coal Pits trail which has a positive feature to be not popular among tourists. There some rather exotic plants were blooming: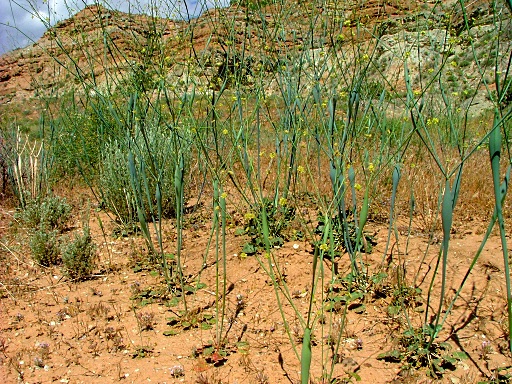 Also we had a lot of blooming around our house: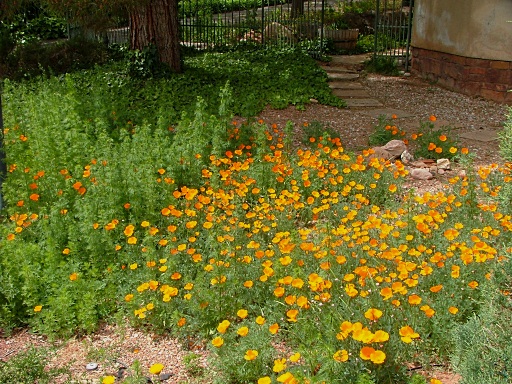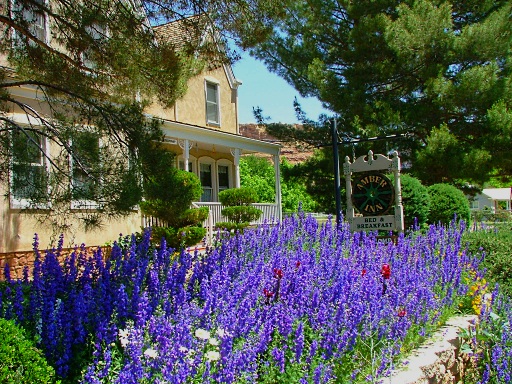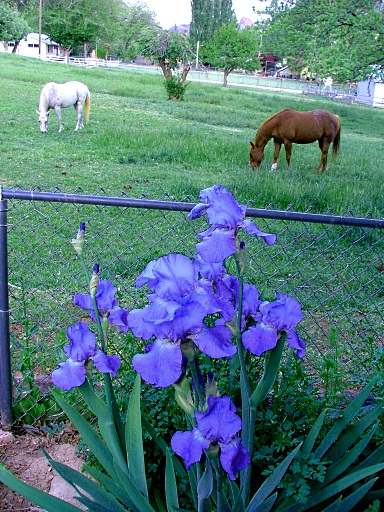 Which leads us to another adventure – the King snake: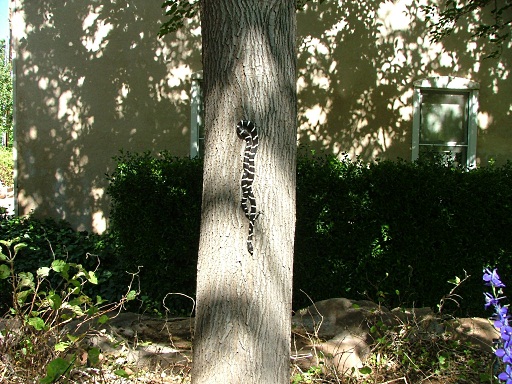 Here she is trying to climb a tree and find birds' nest…She didn't find on this tree but found on a bush by our door and that was really sad…I noticed finches flying desperately around the bush, we both came out to see what is going on and until we noticed her in the bush – it was too late… So all Andrei did was heroically catch the snake with a stick and place it into a bucket, cover it, we then relocated it to its natural habitat called desert. For God's sake, why are they coming to peoples' gardens, is it safe enough for them? I don't think so. There are worse ways of getting rid of those pretty but not very friendly creatures.
And finally – while on the way to St. George for once a week shopping we picked cherries in M&I Farm in Hurricane. This is the main fun of June! Their cherry orchard is huge: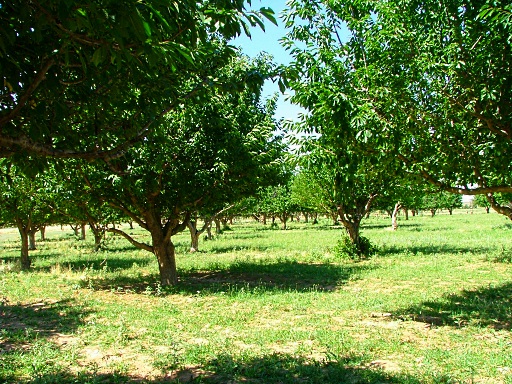 This year the crop was big -when I saw how many cherries were hanging on the branches – I thought they could feed all Utah citizens and still have more left. They have ladders, buckets prepared for picking. It was a pleasure to see such abundance and to pick them: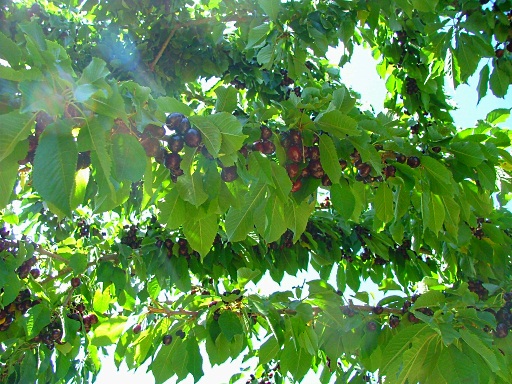 To tell the truth lots of them went to waste…left for the birds to feast on. Not enough demand for them…
Here is the Quail Creek lake at the end of Hurricane – it is a reservoir, but of very beautiful green color amidst the red mountains and a very good place to swim and cool off before diving into the shopping frenzy in St. George: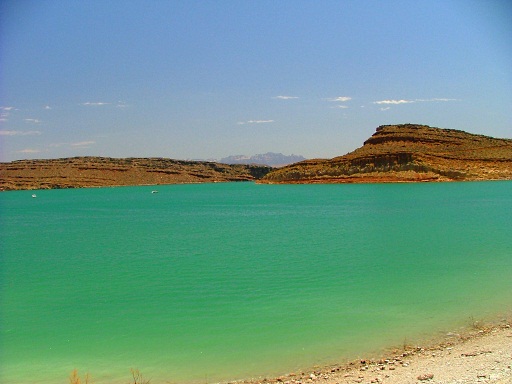 the end.