On the third day in BKK we went to Grand Palace. Its magnificent roofs were seen already from the river once we were sailing towards our second stay area in BKK. It was so convenient to walk from there through the University of Bangkok grounds, through a long street of Thai markets – meaning stuff sold all over on tables and just scarfs on the sidewalk… The University, as every other respectable institution, had its own altar for offerings (I bet they are overflowing with flowers and foods during an exam session):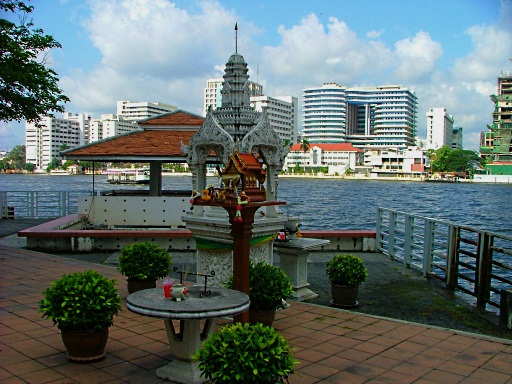 And then you see the fence – all of the temple grounds are fenced there, so why not the Palace: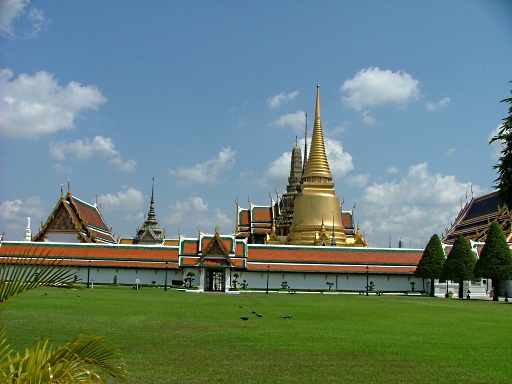 That day was some Buddhist celebration, so we had to wait for a couple of hours wondering around until they decided to let people in. There is a dress code to enter the temples, which is understandable. No mini skirts, no shorts, no naked shoulders or toes. I knew that and I think I was dressed properly. Somehow one of the men by the gates didn't like my socks in the slippers… I understand they weren't very elegant or beautiful, but in that heat, humidity, with my feet all in blisters…He said: – no no, pointing to my feet. I said: -oh yes, yes, and went in :-). I guess – it wasn't a serious thing. But the ones who were with skimpy clothes – had to enter a building where they could rent some scarfs to cover up.
And so we went into the compound grounds with a crowd, it was overwhelming…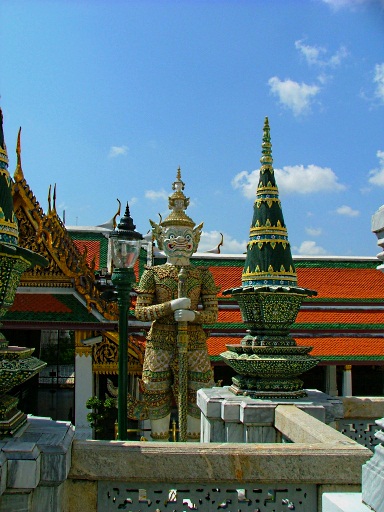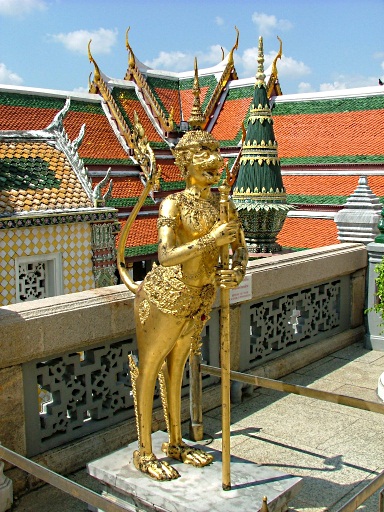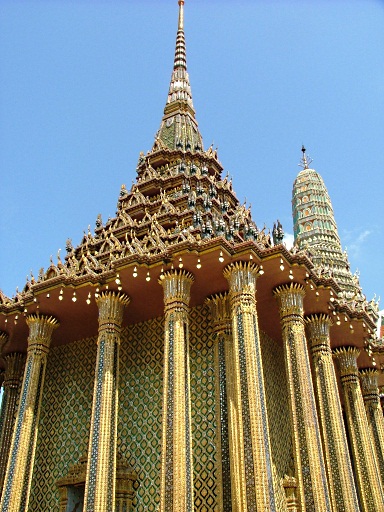 This is the most sacred Temple in Palace compound and in Thailand – Wat Phra Kaew. It houses the Emerald Buddha, which was brought from the north of Thailand during history. It is of one piece of Emerald. It has three golden outfits that only the King or Queen can change during the change of the season – Rainy, Dry or Hot. And it is placed so high that lately the king being so old – can't do it any more, so his son got the privilege. Nobody else, even senior monks can't touch the Emerald Buddha…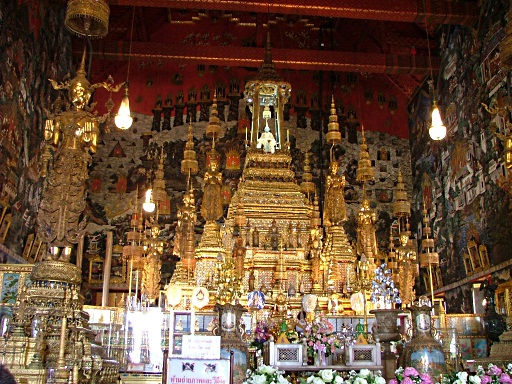 But before entering this really very sacred space – there are so many distractions, so many wonderful forms, colors, ornaments, sculptures, my eyes were running here and there and at the end I figured out I will never remember it and never can enjoy this beauty fully – too much, at least for me…Too much for that day, too much for that space…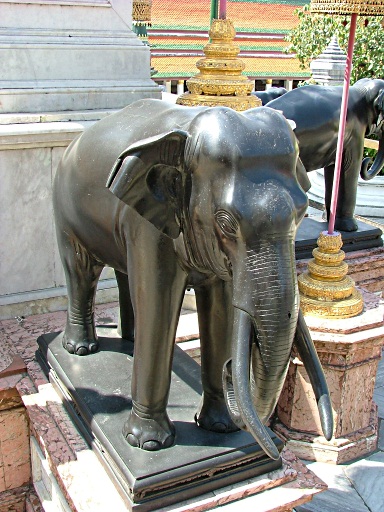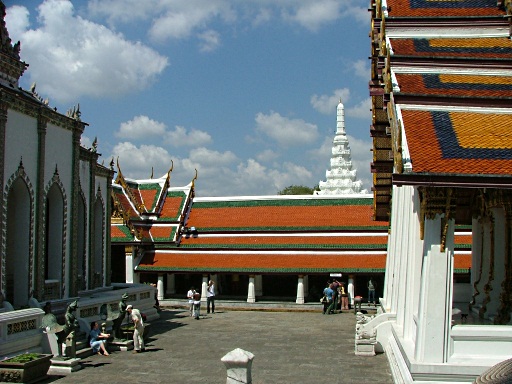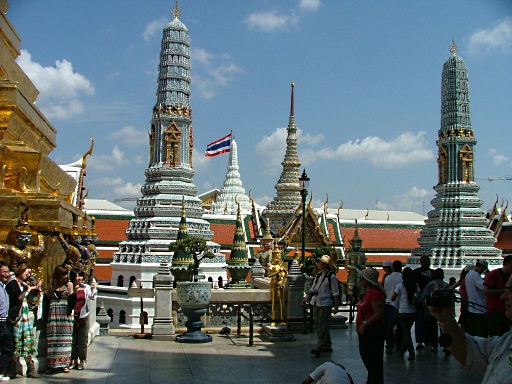 There was even a small version of Angkor Wat which is now in Cambodia and was the biggest Wat of Khmer empire: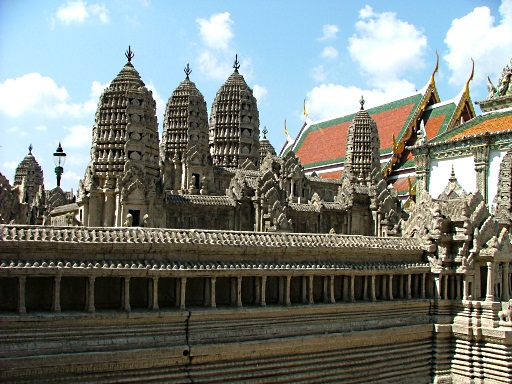 That was pleasant to me, because before the trip I read quite a lot about Angkor, and planned to visit it, but once we experienced the Asian "winter" – no way, it was impossible to travel much in that heat. It is in the jungle which almost took over it, but now it is getting restored, cleaned from the evading trees and witnessing to the world about the grand Khmer Empire of the 8-12the centuries.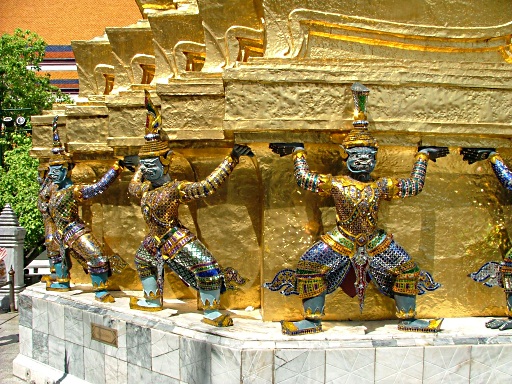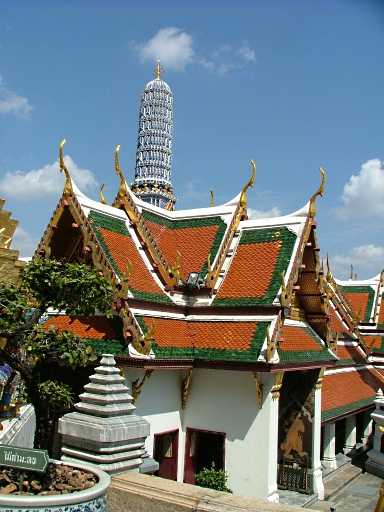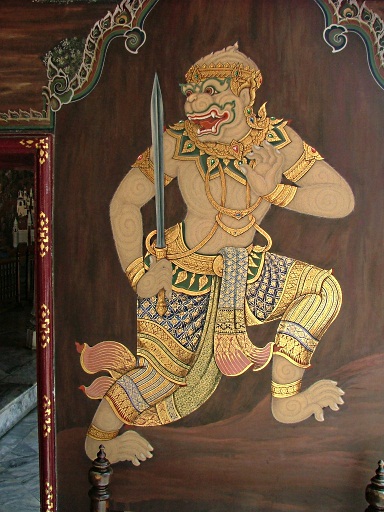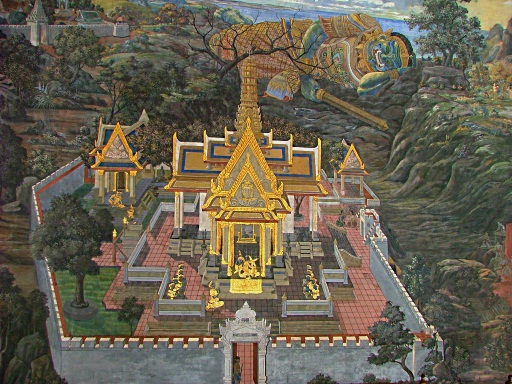 Those paintings are all over the walls on the covered gallery by the Wat, very many of them and all beautiful…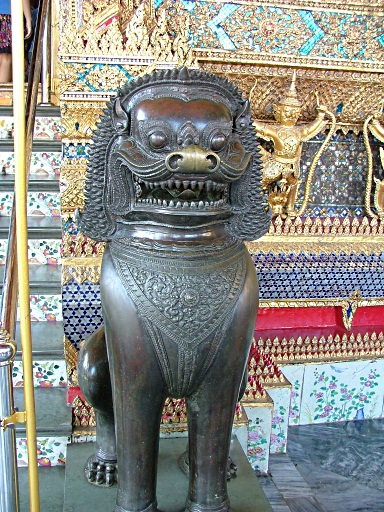 Lions – devils are guarding the entrance to the Temple – where you have to take off shoes – as to all temples, but the stairs here are much more elaborate: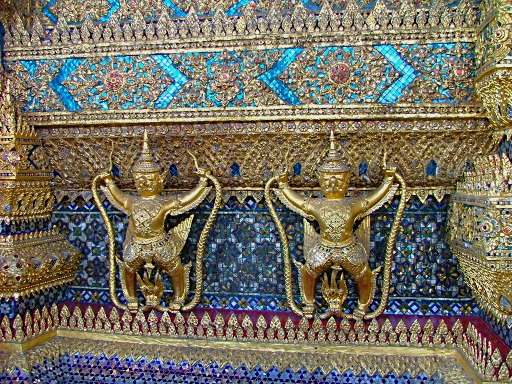 And then there was a bowl with water and lotus buds- I heard a Russian speaking Thai guide telling everyone to use the lotus and get some drops of sacred water on your friends and yourself – good guidance! I would have missed the opportunity: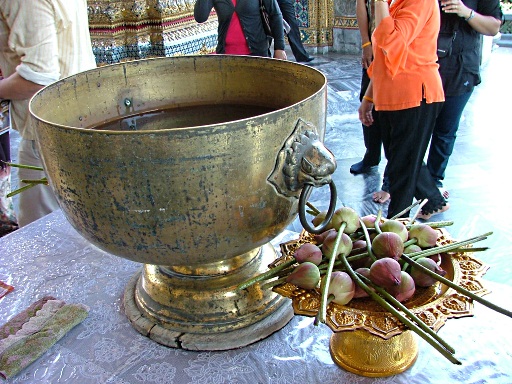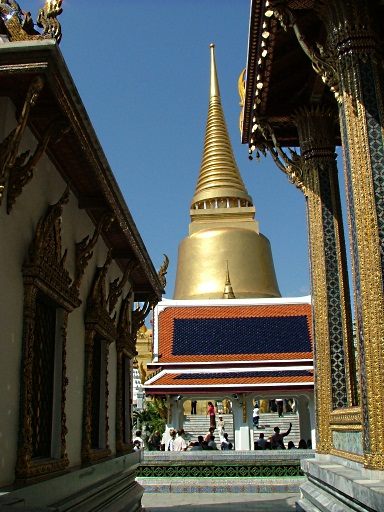 And then you get out of the Temple grounds and into the Palace world with its throne halls, etc, – very ornamental, very decorative, but no space left in my mind or imagination to "store" it. I am looking now at my pictures – and it is almost I am looking at them for the first time. Have a look and see for yourselves, who in the world, how many of those "who" and in how many ages could they build and create this phantasmagoria?: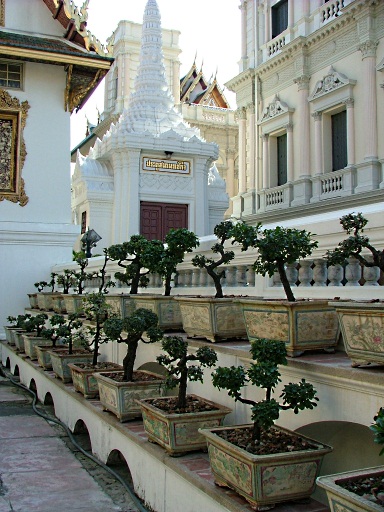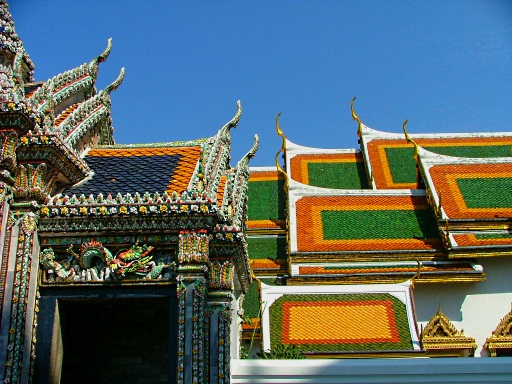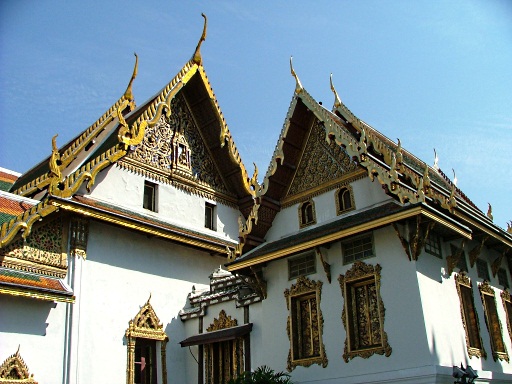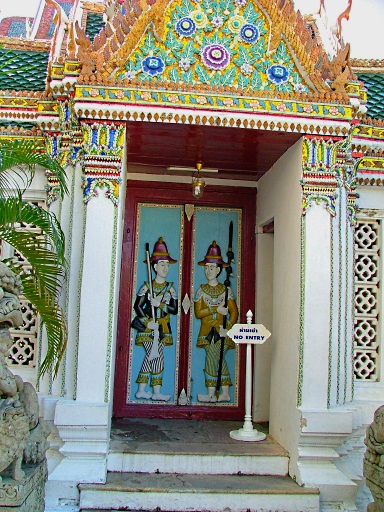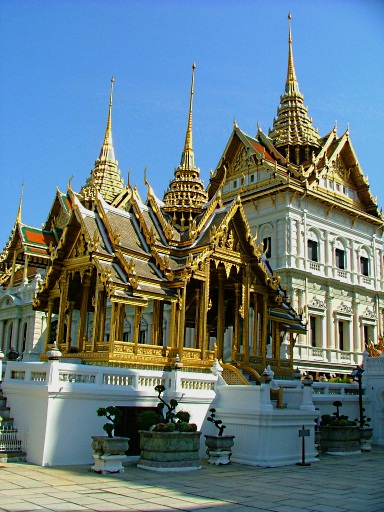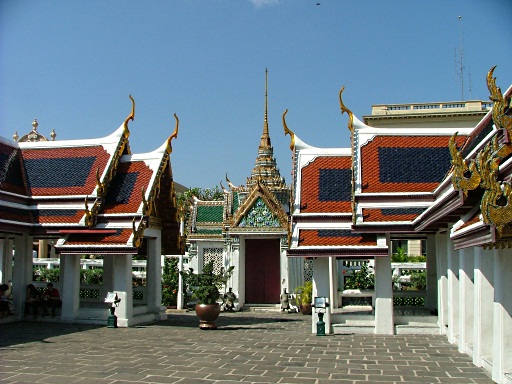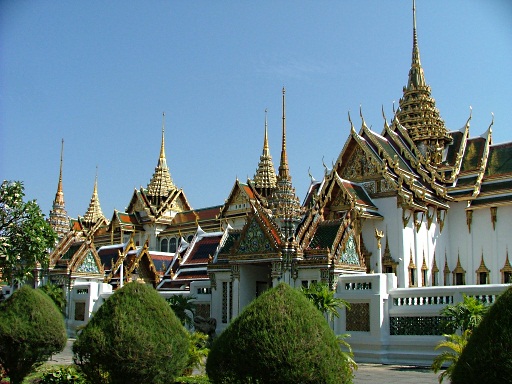 and all this – in this unbearable, sweating, pounding heat…
(to be continued)