I know I am late with my blogging about this hike, but the views were good, the trail was even better – so I still decided to share. It all started as usual – Adrian sent a message about the coming hike and several individuals as well as their dogs decided to celebrate Easter by challenging their muscles and getting more in touch with nature.
We drove Kolob Terrace Road to the first top valley and parked the cars by a sandy path on the right, leading through the fields towards very pretty looking rocks: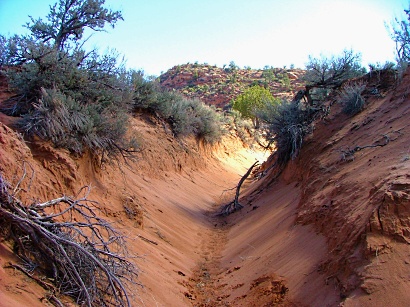 Upon reaching the rocks we climbed up on a path done at some point by Mr. Lee who owns the land and lots of lands around. He has done it for his cows to lead them from one valley to another. As if someone mentioned that he had to blast the path in the rocks: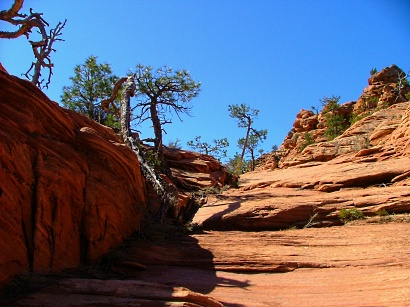 I wonder if the poor cows see the beauty around them or they just are sad of the lack of food in this desert…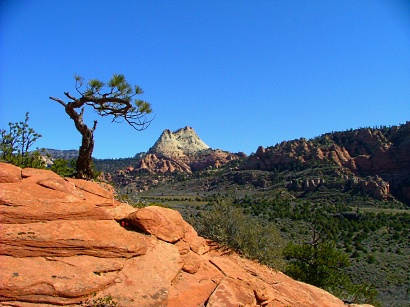 Then we descended down to the valley downstairs and walked along a stream: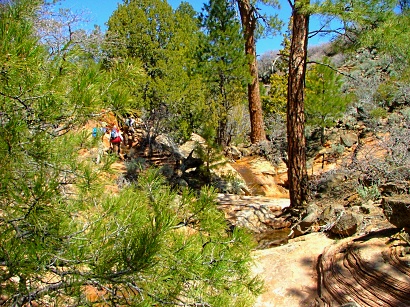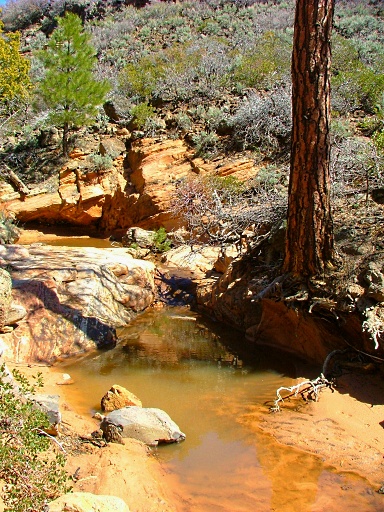 The dogs had a blast in that stream , especially in the bath tubs which were supposed for the cows to drink…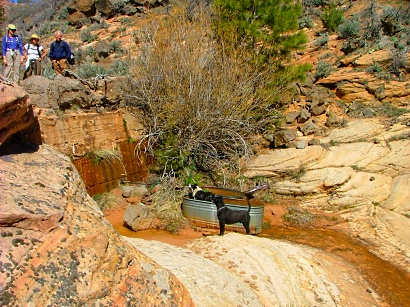 Not long after this dam we had to climb up – literally, on a steep slope on a slick rock: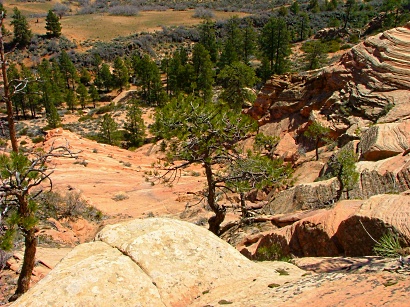 The view on my stop to catch a breath: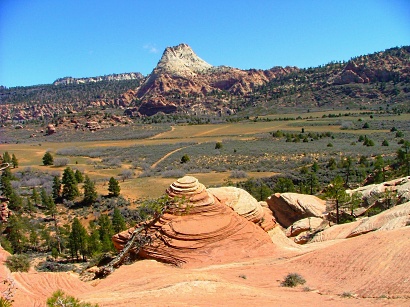 There on the top there was a surprise – I love surprises and who doesn't. It was a pond with water and swamp plants in it: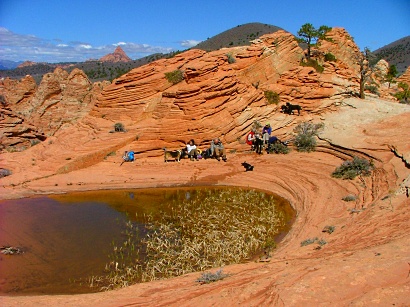 We had our lunch here and the dogs had their fun. the view to the other side, the one we started from: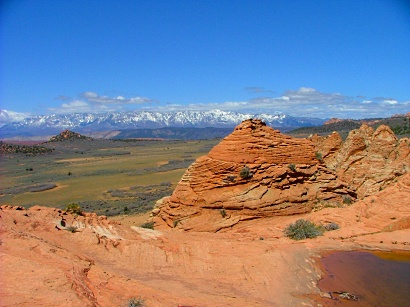 That is it, we went down with no adventures. The celebration was over, life is simple.