Adrian led us, a bunch of locals, again to some interesting hike. It was the beginning of June, wonderful weather! By wonderful I mean – not hot, light cloudy skies, best for hiking. One could never wish for more in this desert…
We started in the upper part of our park and went up the Pastel canyon: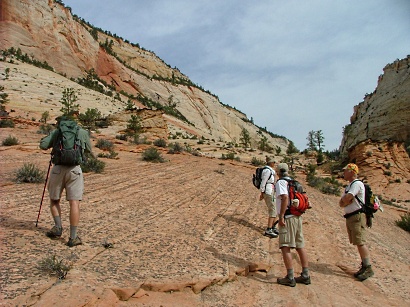 Crows saw us off: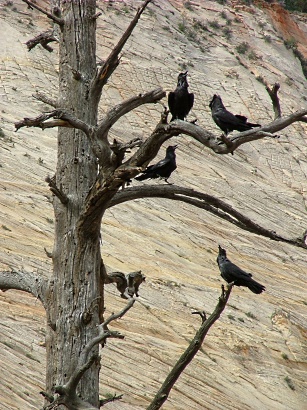 And desert flowers met us on the way: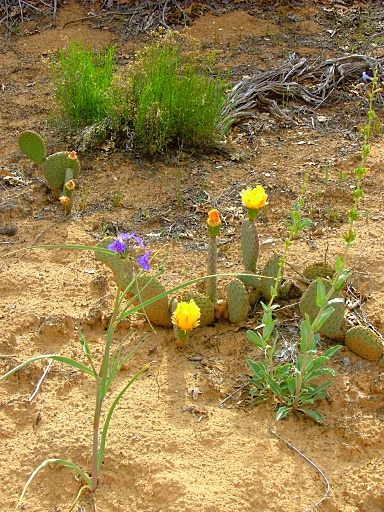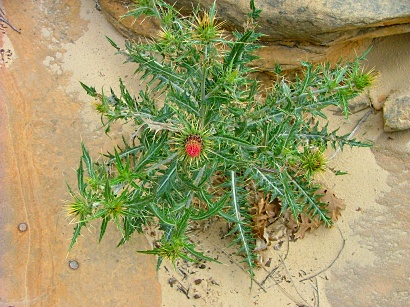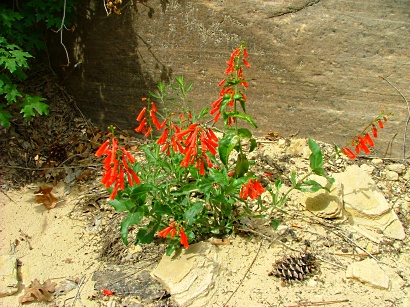 The canyon got thinner and narrower: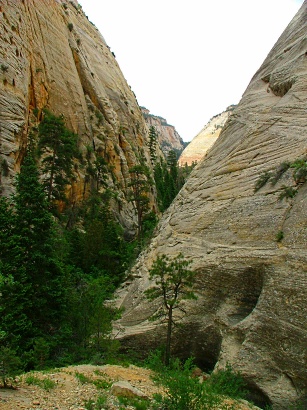 We needed to use ropes twice: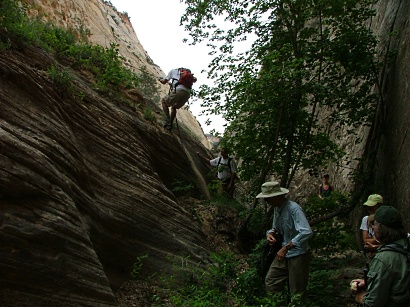 We had to sneak through thick bushes and climb slippery sandy slopes: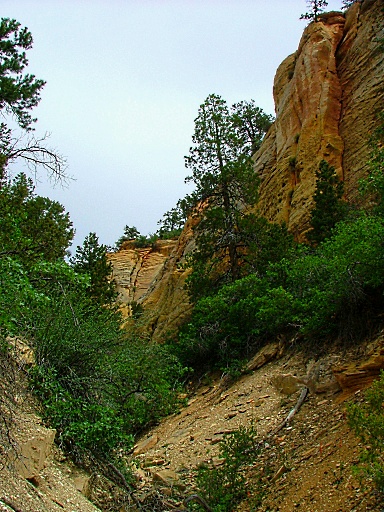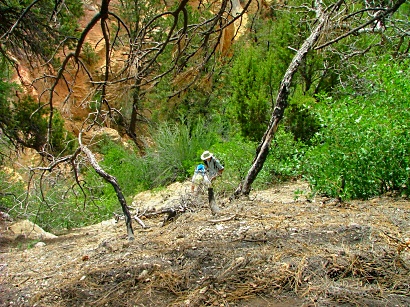 But we reached the top where the canyon joins East Rim Trail: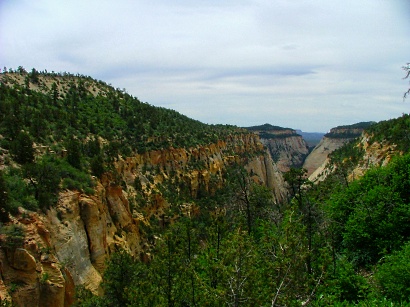 Some of the last hard climb on the top: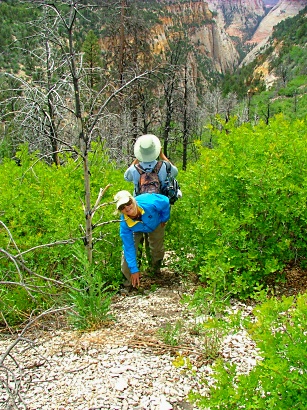 And there we had lunch. From that point there was no climbing any more, mostly descending, very lightly, very nicely, at first on a nice forest path: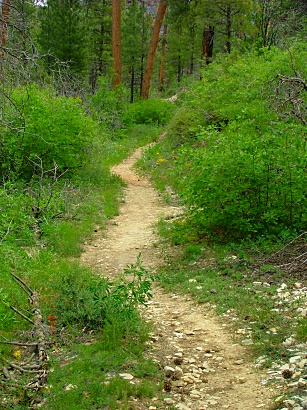 With abundance of flowers here and there: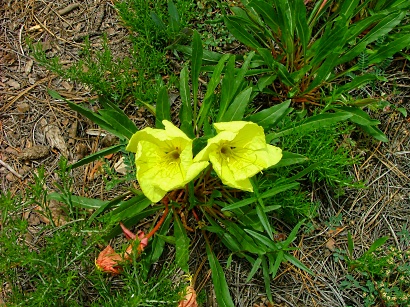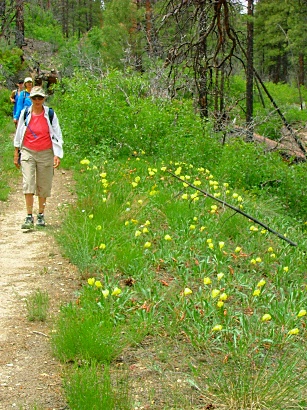 Then the forest opened up and disappeared in the back… but the flowers were still there: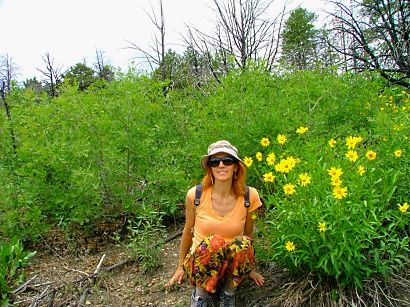 Doesn't it look like a path to Eden?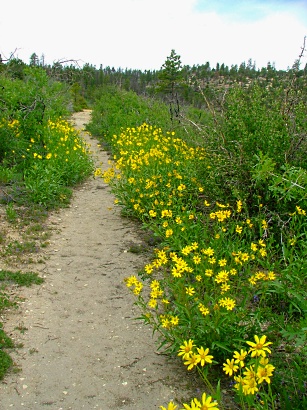 From there we could see our end point in the distance in the bottom of this canyon. But to reach that point – oh, it was a rather long walk – around and around the edges of canyons of which there is no lack in this country: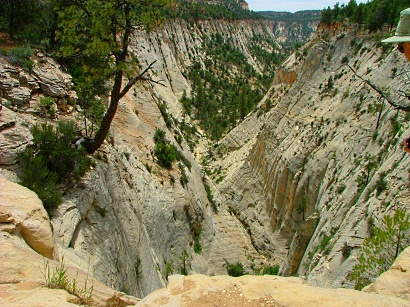 Thanks God there were different interesting flowers on the way: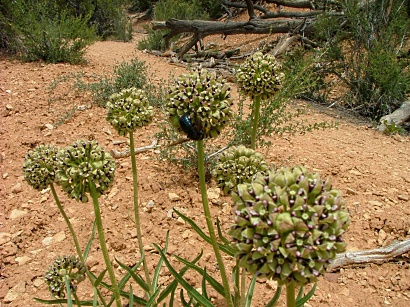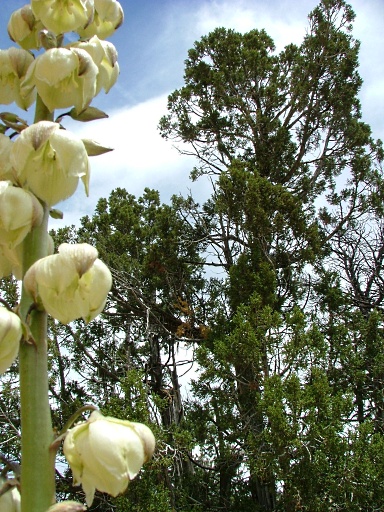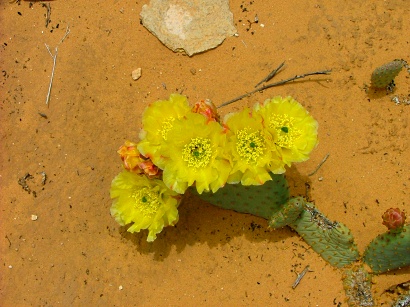 Adrian says we walked totally 5 miles, but to me it seems we walked very long miles. Here is the finish line, with a cold bottle of beer (thanks to one of our fellow hikers):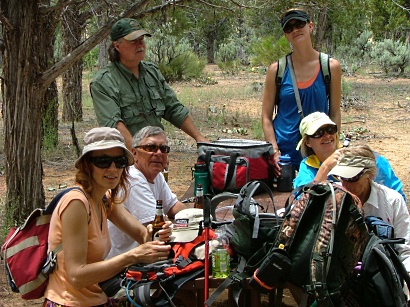 …………the end……….