What a coincidence, I can't believe. Exactly 2 weeks ago on Friday we slept in Barnacle Inn in Paraparnaumu (Prim in Kiwi language), by the sea, 40 min north of Wellington on the way to South island. Here we are again on the way back for our flight from Auckland home…In addition to that we also got the same room with the view to the sea…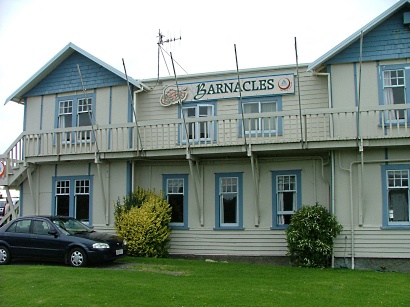 Triplets (the red one is ours -they are Japanese Sirion by Daihatsu – served well):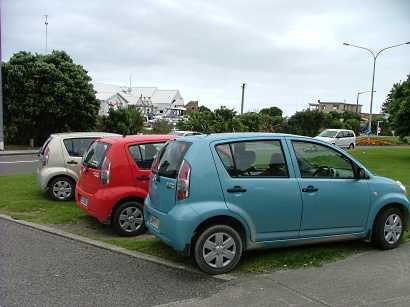 But from the beginning: In the morning in Kaikourua we had to rush so had a short look at the seals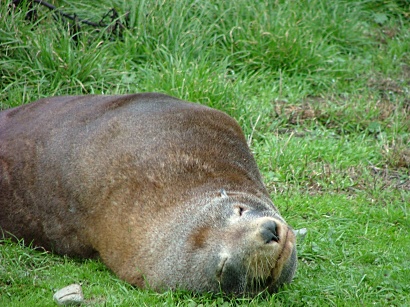 and also I finished my Blog in the Backpackers lodge where they had internet: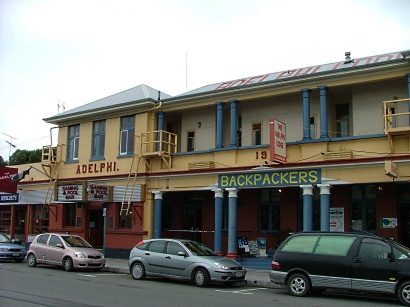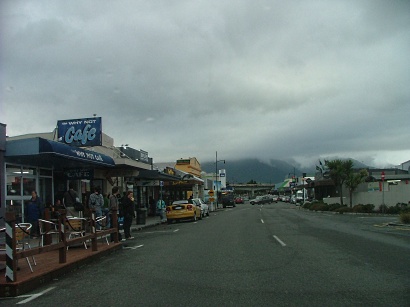 Took pics of some houses I liked in the town: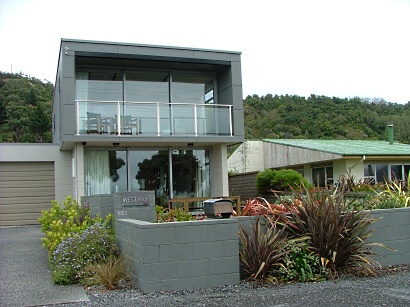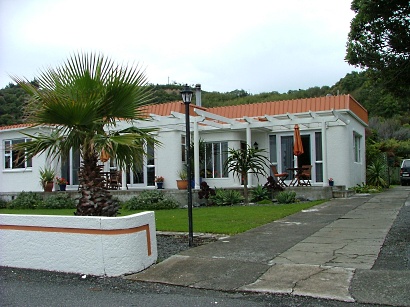 Then there was a 2 h drive to Picton – very beautiful landscapes, very winding road, for that reason rather slow.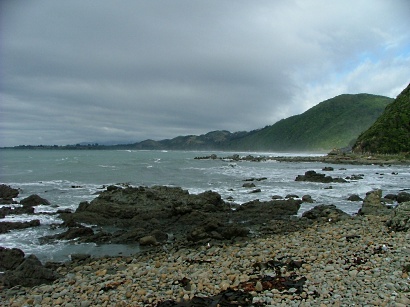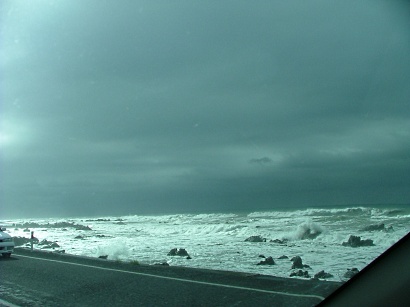 Lots of cars, buses and trucks to pass. it is only 150 km, but that is how long it takes. You have to be by ferry an hour before the trip. And we were 1 h exactly, but we were among the last. Then when you get in the last – you get out the last, too. It took 1 hour of waiting in Wellington to get out. We drove a little through the center of the city, looked very beautiful, and drove out and got into such a traffic jam…As if all people form Wellington were suddenly evacuating…for no particular reason.
So we got tired of driving 5 km/h and decided to stop where we have already been. The sun showed herself for a short moment by teh evening and the sunset by the wide beach on the sea was beautiful.