The night by Lake Pukaki was very very windy. i was afraid our cottage will fly out into the skies…After the night Mt. Cook was hidden behind cloud curtain, so we never saw it again. Lake Pukaki as well as lake Tekapo were so windy, that it was no fun taking pictures or even getting our from the car.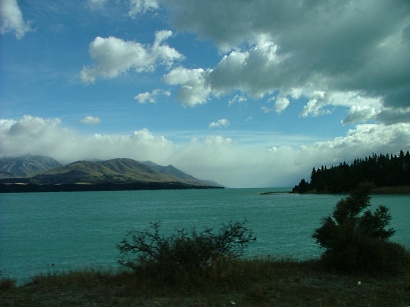 They connect their lakes with canals in order to manage the hydro power as good as possible: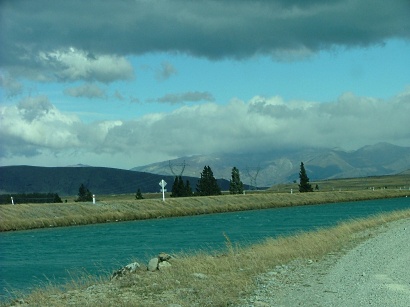 We went to the historical tiny active church of Good Shepard on the bank of Tekapo, but only from the sense of responsibility…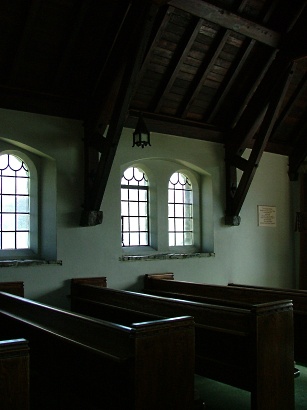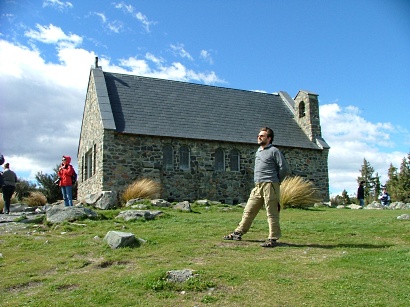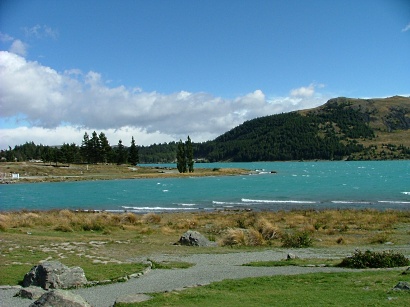 There was a statue of a dog, but in this wind we couldn't figure out what the story was…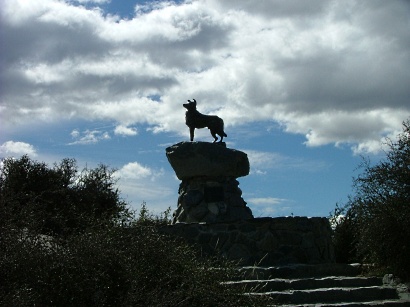 Then we stopped for lunch in Geraldine, which was hidden from winds by some landscape peculiarity, it is one of those nice small towns with everything a tourist can need. With some historical houses. I liked this church for its name: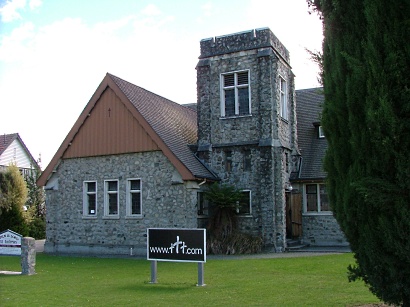 They sure have a sense of humor, those kiwis…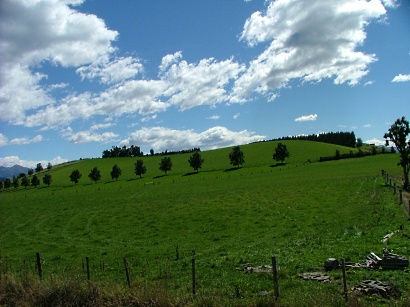 And then we took a scenic drive instead of a shorter drive to Christchurch: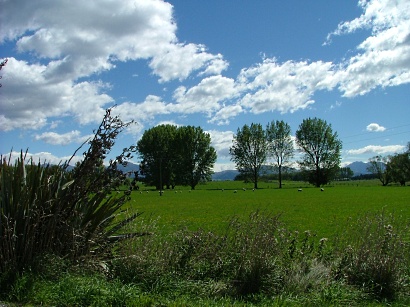 It was very green landscape with hills and some mountains, but the Riana River gorge was spectacular: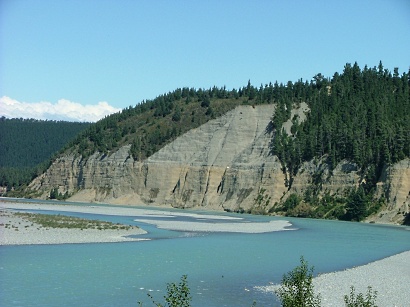 And here we are, in Christchurch, in the first place we found to stay in the center of the city. It was warm and windy when we started our walk to the church, but immediately the winds changed to Antarctic winds and it got so cold, that we had to run back home to pick more clothes. I never felt so cold in this trip until now. Seems autumn is coming to this island…Leaves are flying everywhere, trees are turning. Here are some pics from the center, where they are having a flower festival with the most beautiful flower arrangements in their Cathedral, where the service was going on and it was not permitted to take pics. But I noticed – they arrange flowers with shells!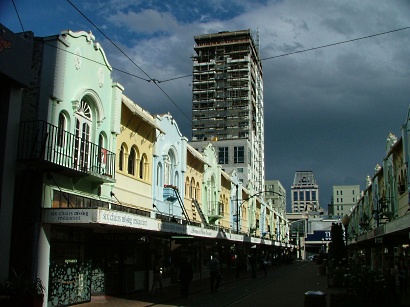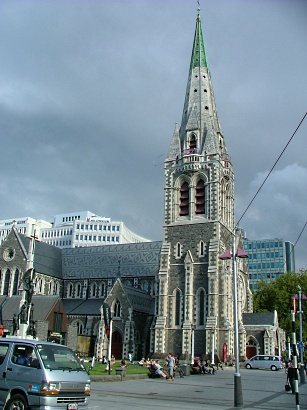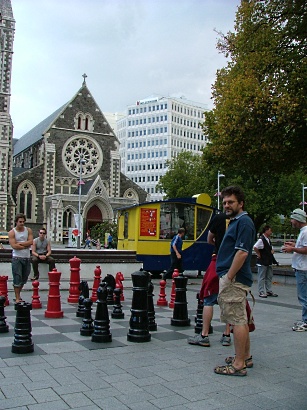 Entrance to the church: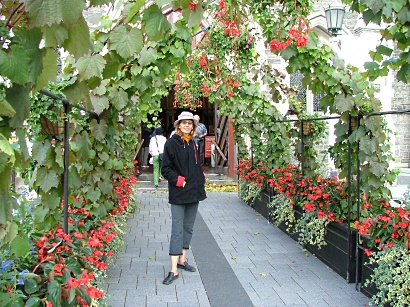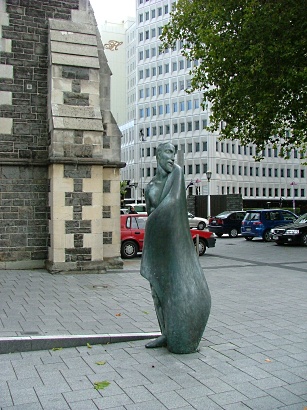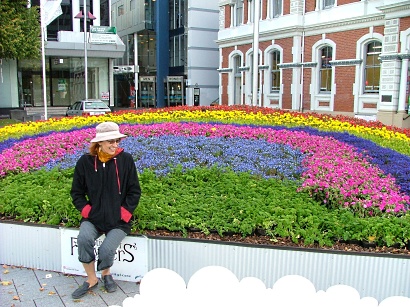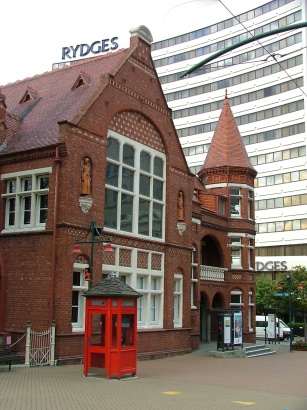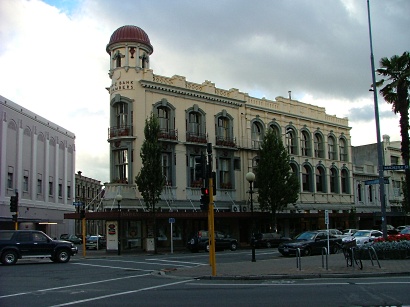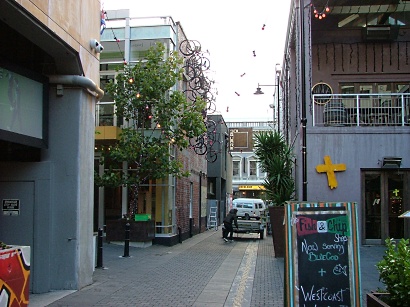 Our room is very nice, with a big window to a flower garden full of blooms, and another art deco stained glass window…Here are views from our window: