As most of significant mountains the tallest (3754m) one also has two names – one given by colonizers and the other – given by Maori. We heard such good impressions about it and wanted to see it. But were very hesitant because of the weather. But for joy for joy – we left showers on the coast and again entered the deep inland. Some pics before we left Oamaru. What a community house this town has! I bet they have good events, too: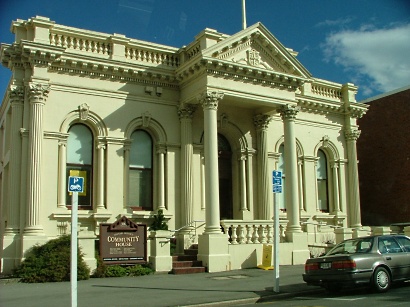 Their Whiskey plant. The second floor, all smelling good whiskey, is prepared for locals to have their celebrations, weddings: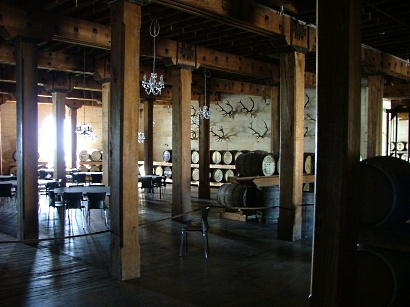 The third floor is an art gallery. The ground floor is a whiskey shop, a cosy bar. The street by the plant isusually full with penguins, but only at night. They have their holes to the cellars of this plant and other houses and enjoy their social life there: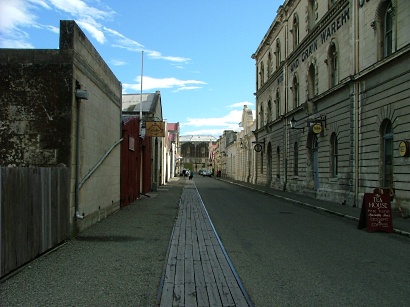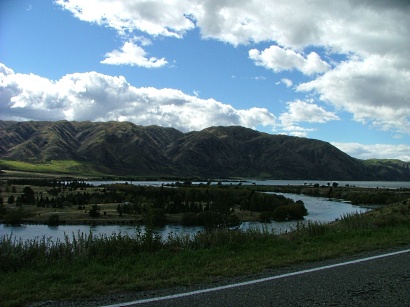 Then there was this beautiful drive and a short stop in Kurow. I couldn't pass this building without taking its pic: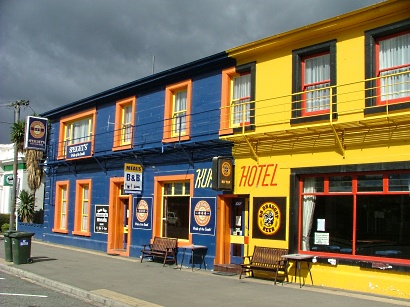 Another stop was caused by poor sheep -they were flooding the road and running with their tongues sticking, maybe scared or excited…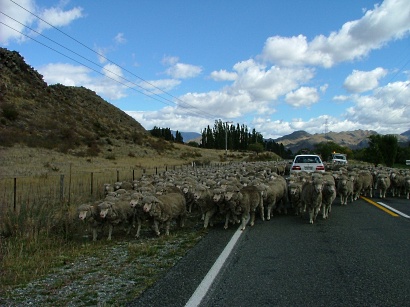 Some herding dogs were doing their job, others waiting for their turn in the owner's car: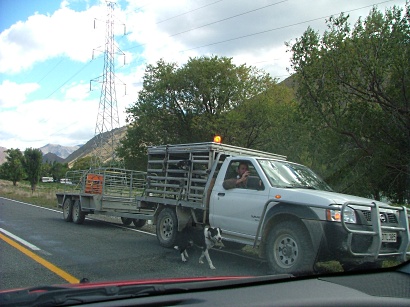 Some Maori rock art by the road: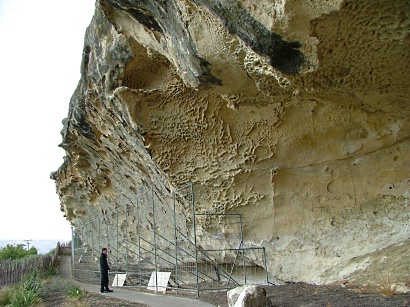 Sorry, but the art itself wasn't worth the stop. How come they are making such fancy carvings and other things now and earlier and in the 19th maybe their kids made some pencil type very primitive drawings on those walls and nowadays government made all those paths and walls and gates to view them. I imagine someone in the US doing such paths and walks by some graffiti paintings… :-). This rock itself was worth taking a pic.
We stopped at a place called Pukaki Downs as recommended by one bicycler Brit as a good place to sleep. A wonderful woman met us super friendly and even gave us a baggy of cookies for she was sorry to say – they were not in this business any more.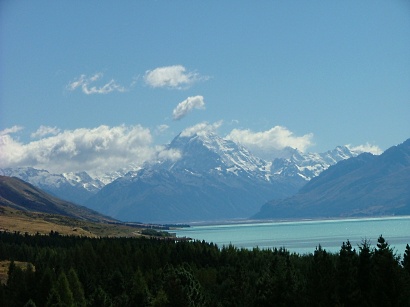 And then at last – we saw Mt.Aoraki! Expect to see it a lot in our pics! 🙂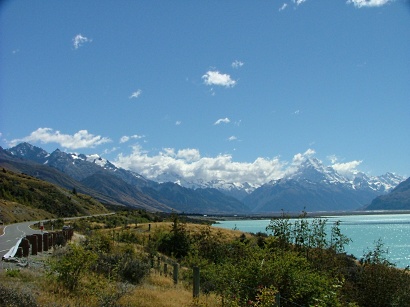 We found another place to sleep before we reached the last stop by the mountains, but it is like a motel and therefore – no character. But we have Aoraki views!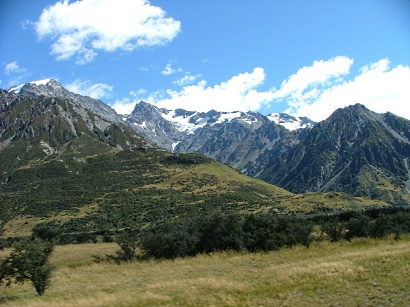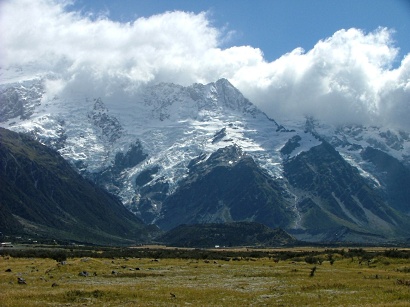 And then we went on a hike for 3.5 hours fast walk towards Hookers Glacier, through Hookers Valley (I am not joking – it is really Hookers…).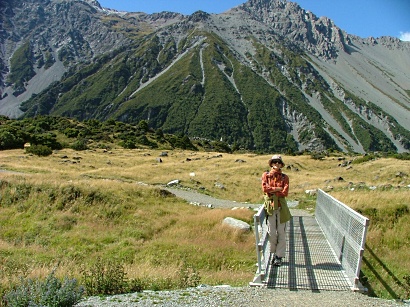 On the way we had to cross the big river twice on hanging bridges: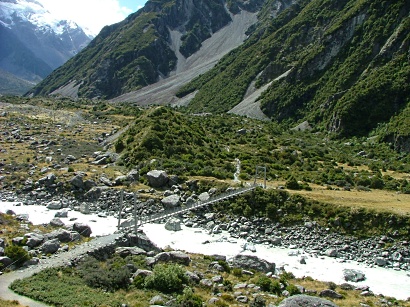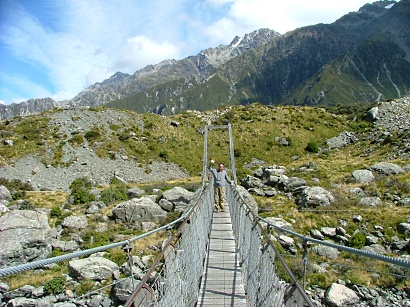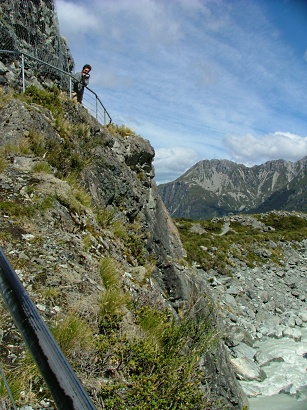 At the end we reached the lake that is formed from the melting Glacier. With iceberg pieces floating in the water: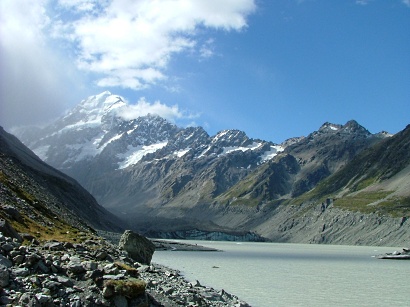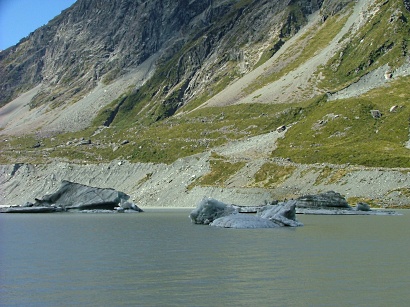 My hands started freezing there…The glacier itself looked very dirty: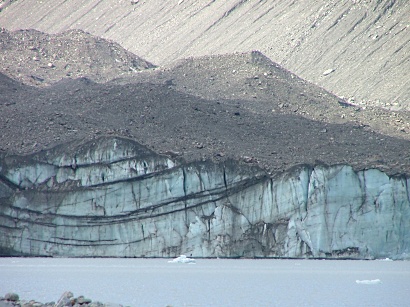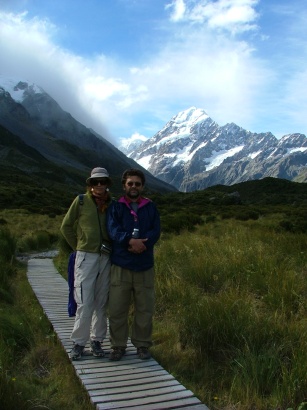 And that is it, we came back tired, as it was expected. A monument for those who perished in those areas, with Mt. Cook clear from clouds on top!