Morning in Wanaka: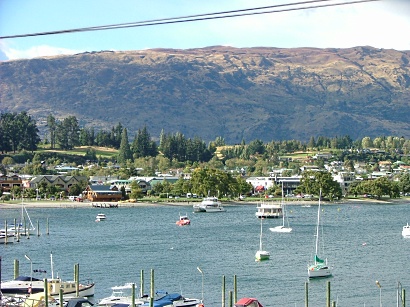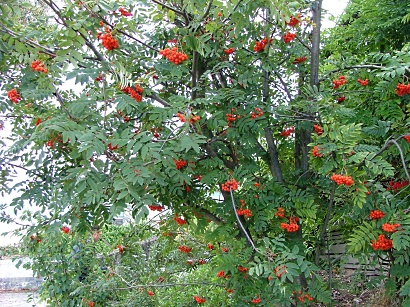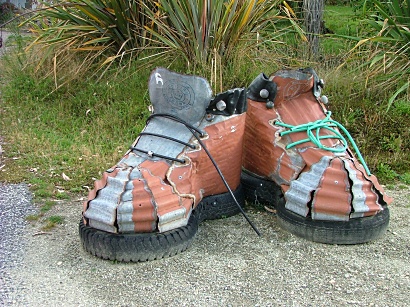 We looked into the sky in the morning – it was windy and some clouds, but the forecast wasn't good, so after reasoning: the clouds usually stay on the Western part of the island, lets go to the Eastern, we changed our plans and drove towards the sea on the east.But before leaving Wanaka -we played a little in the Puzzle World: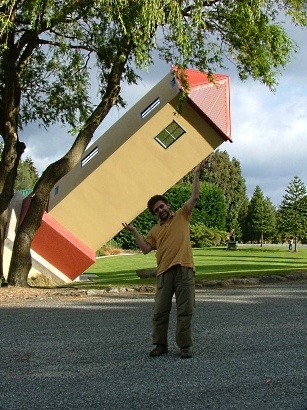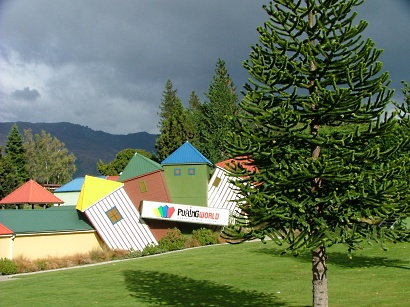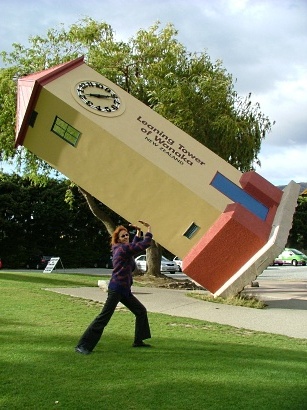 The drive East was beautiful: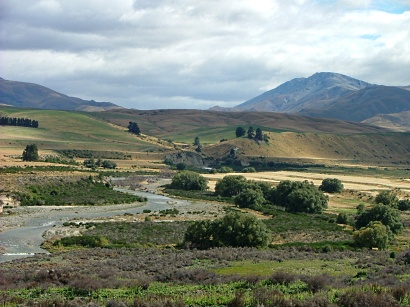 Stopped at a little town named Ranfurly for lunch. Everything there in that town was art Deco: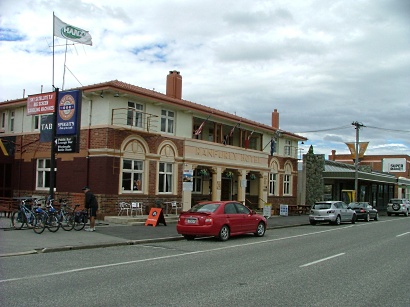 Their museum was full of Art Deco things , even swim suits, not speaking about furniture and dishes. But also their shops were full of that stuff which is funny to me…Sorry, I have no feelings for that epoch: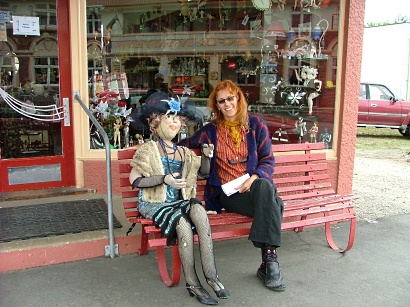 And then we got some heavy rain…But managed to reach the shore and one of its attractions – Moreaki Bolders: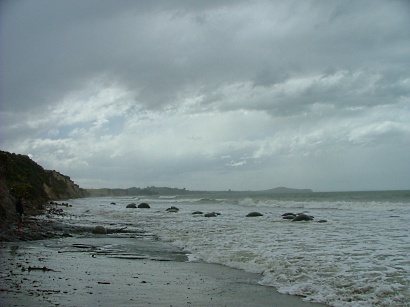 Those boulders are known for their mysteriously round shape. Some of them are cracked, revealing their colorfully almost amber like insides.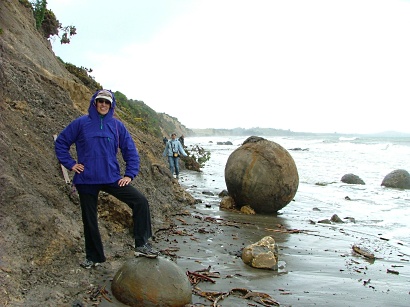 And then we reached Oamaru. the looks of the town were very unexpected – they were about some previous glory – very fundamental buildings in the center, like banks, opera, or community center: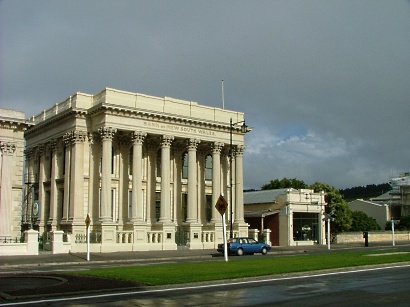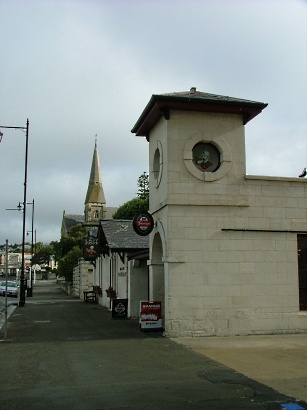 The town is known as a Blue penguin colony – yes, they live in the town at night, and swim in the seas during the day. In fact they live in the most exotic parts of the town in the cellars, especially under the Whisky plant . You can see them if you go out late at night, by late I mean around 10pm, which we did – in a terrible rain and wind, wasn't much fun, but we had no choice. Those little guys come out from the waves, climb the stones of the wharf and walk in the streets, they are so cute: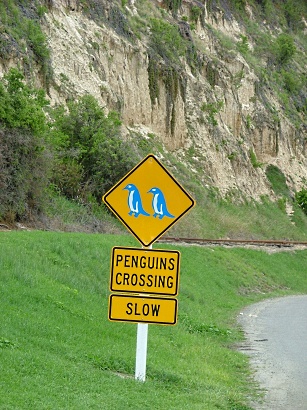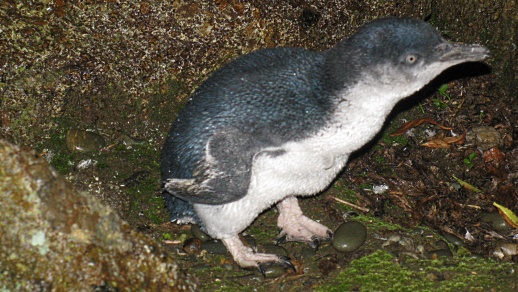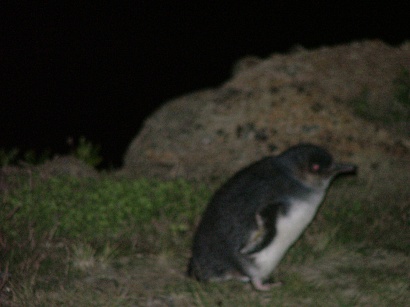 This is the street they like to wander: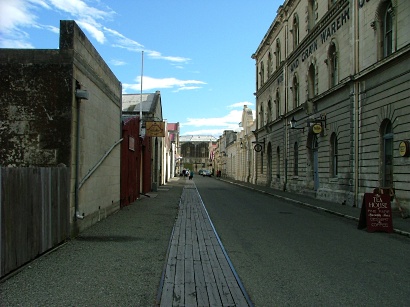 Another way of seeing them is by paying $20 and going into their viewing center, sitting on the chairs built around the beach and watching the process of them coming from the waters under the roof.
One wharf in town is literally occupied by shags: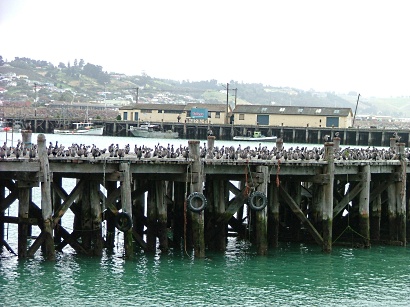 The search fro a lodge was also very interesting, for it took us three stops to find availability. One of the choices;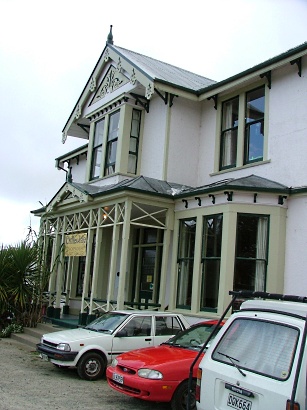 But finally – the Shaggers was the place we liked a lot – a Latvian woman met us wearing two strands of amber beads! What a pleasant shock to me! Her mom left them to her. She was extremel;y pleasant and helpful, to the extreme. We had good internet there and a pleasant atmosphere- she tried to get her guests to ineract, and we felt like a big family trhere, went to see penguins together, etc. Just there was not enough time…A Hungarian gal from Colorado was just going home from three months work as a hairdresser in Antarctica! So it was exciting to see her pics and listen to stories.It is a pity I didn't take their pics myself, was too excited…I got Ildico's pics of a penguin she took here – so to be fair – I have to say that the brighter picof the two is hers. Th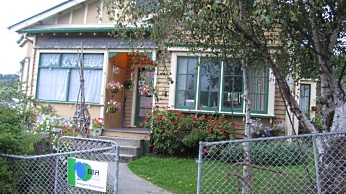 is is how Shaggers looks like: