In the morning I went to say good bye to the Tasman Sea, it was rough!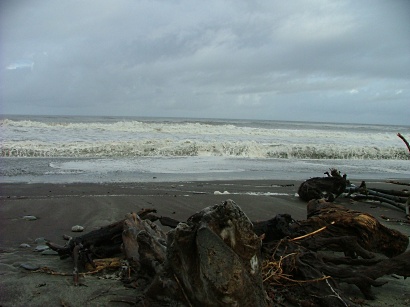 Then we drove to the center and I took the very center of Hokitika: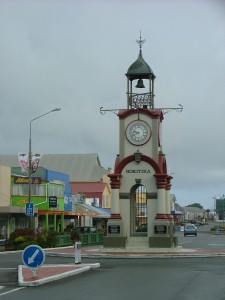 And its Catholic church, sticking out for the very small and low building town of 3000 pop.: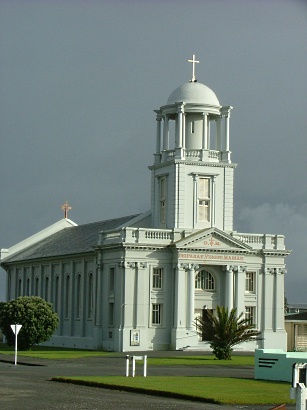 Hokitika beach has its specifics: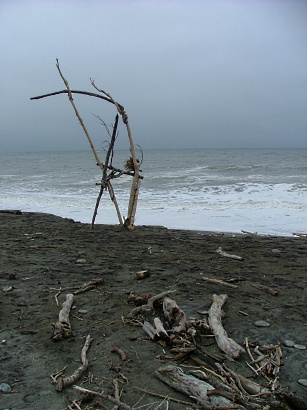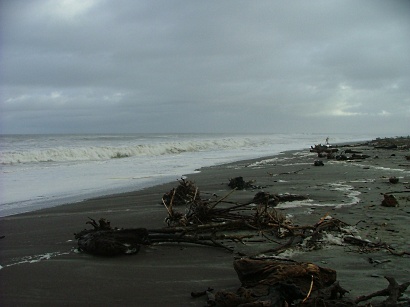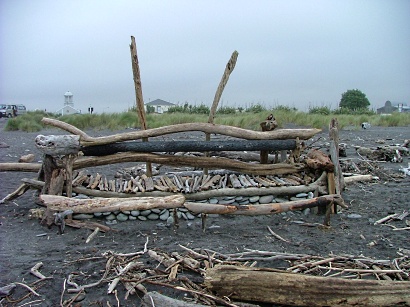 I wish I had such a resource for doing crafts, garden furniture, etc…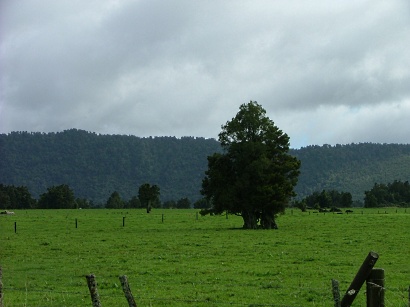 And off South towards the Glaciers. it wasn't raining all the time, but the clouds were so low, that we couldn't admire the mountains on our left side…those Glaciers are the only ones on our Planet so close to rain forest, solow and so close to the sea… So we reached Franz Joseph Glasier, walked towards it until it is permitted: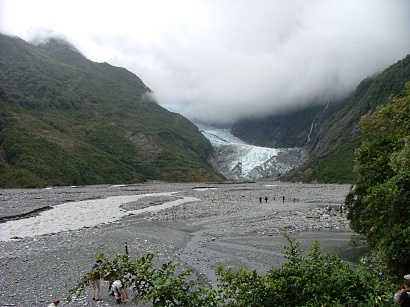 Had to cross a river, very refreshing water, wasn't too cold at all: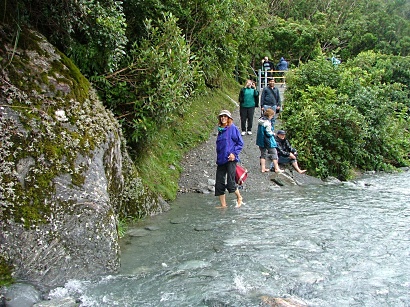 And enjoying the Glasier: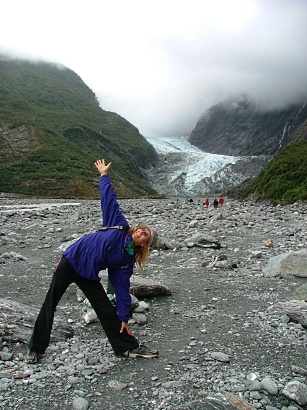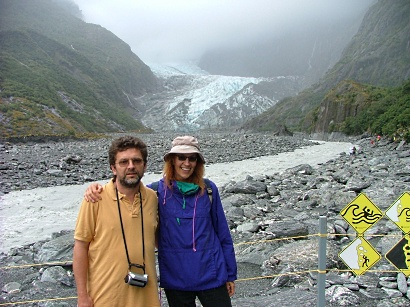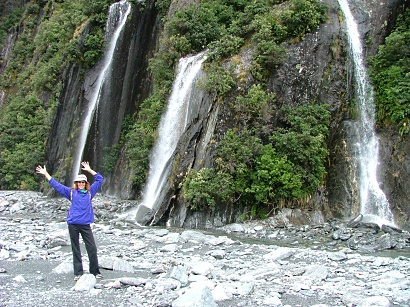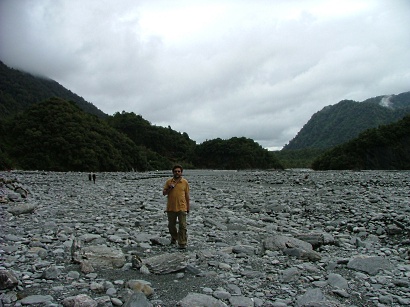 Then half an hour drive – and we are by the Fox Glacier. The highest New Zealand mountain Mt. Cook is behind thisg lacier, in the same mountain range, but how could we ever dream of seeing it…: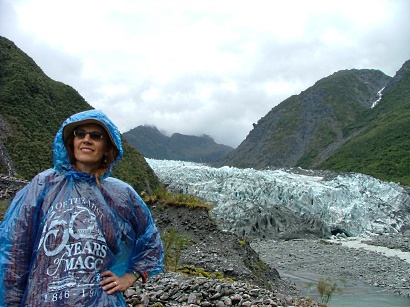 Pieces of ice were floating far away from their source…And the mountains around were so steep: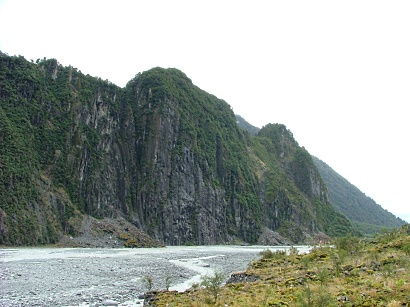 The water in the pools from glasiers has this perfect color: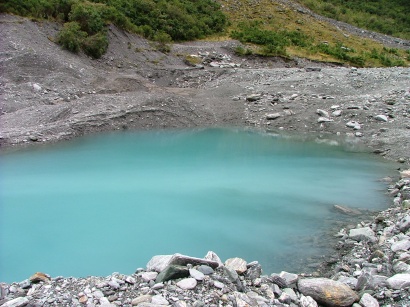 Then by Haast we saw some coastline, similar to what we had seen before: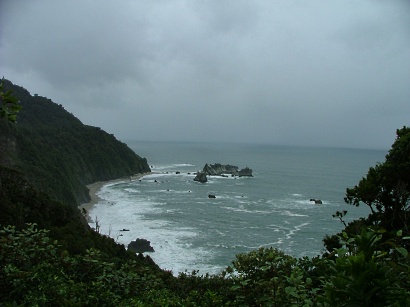 And then the rain got very strong, so we just drove East, through the mountains by a wide Haast river, through a pass and with waterfalls surrounding us. Until we reached Wanaka lake, the skies starting to clear up: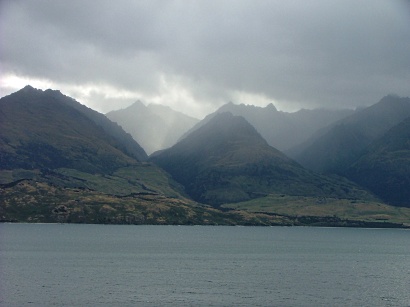 And finally lake Hawea. The views here became fantastic, but after driving 430 km today, we wanted to finalize it by finding a place to stay and writing the Blog :-):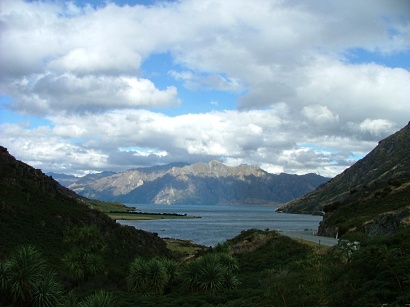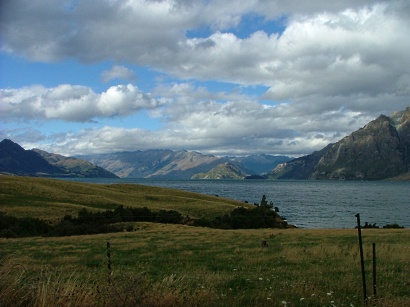 We were rewarded again – found a room with this view towards Lake Wanaka in a mountain resort Wanaka. Everything is fine, ate and will rest, but the internet is very very weak…I can't manage to post my Blog today, sorry.
But this is the view from our room window: