Drove to the seashore of Motueka. Saw a ship not in use any more…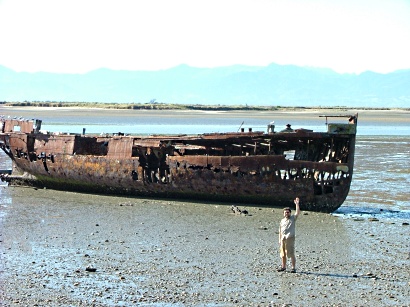 And this is the most common flower here now. it is growing like weed by property boundaries, by roads, close to beaches but not in the wild – in towns, surrounding properties like fences: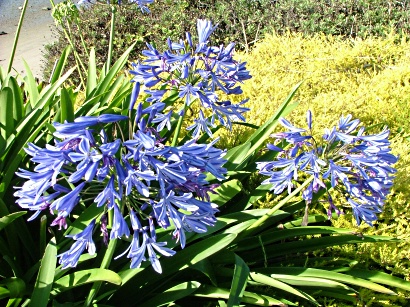 One of the houses we see by the shoreline: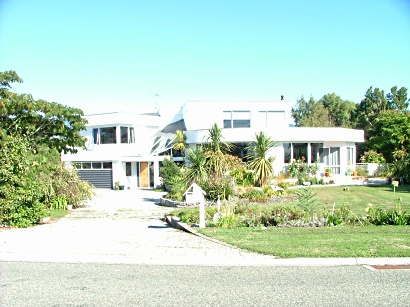 Then again figured out that they are not tending to show road signs, it is your business to figure out which road to take by the direction, ranges of mountains or simply by intuition, which we lack, so we had to drive back and forth in Motueka and out of it until we found the right road. The road was beautiful, followed one river, than the other, based on pictures of some roads by rivers on North island – they are twin alike…maybe the surrounding mountains are an inch higher here.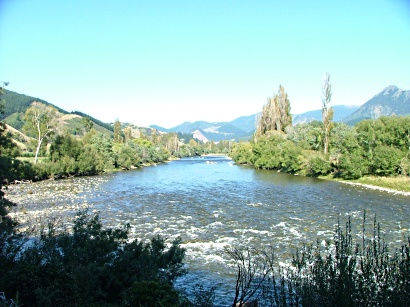 When we gladly reached Murchison – a sign waited for us – they are repairing the road further and will do that for the next 4 hours…And Murchison is a tiny miners town. At least they had Info center where the lady already managed to figure out where the repair was going on and how we could spend those hours in a useful way. So we followed her advice, but first lifted our moods by consuming some local beer (from the West coast) and then drove where we were directed – to a hanging bridge: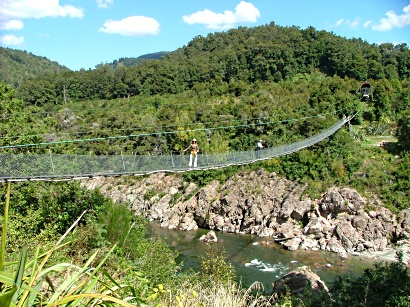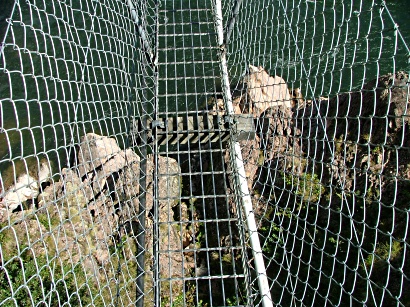 Was it scary? – no. I was so busy taking pictures, I forgot to be scared. I think Andrei was a little bit more scared :-).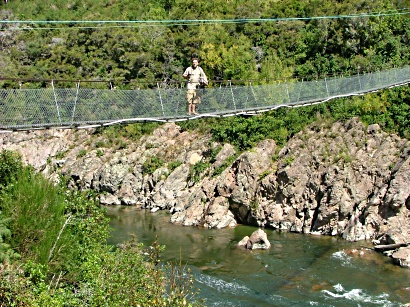 I also bought a ticket for gold panning (as an advice – not worth at all). They showed me how to do it in a basin by their office and then sent me to the river which was supposedly full of gold nuggets. The very first time I tried in that basin – I found a tiny gold flake in my pan. It was so exciting that I literally flew to the river with Andrei not catching up with me. All those sand flies biting like crazy, I dug sand from here and there and washed and washed it and zero result. It was so disappointing! At first I felt like in a movie where they show gold paners, and then I felt like I didn't get the role…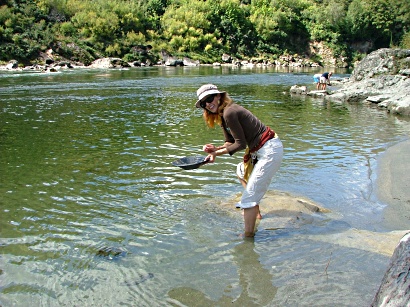 So it goes, we left it in time, got to Westport and still there were some sunny hours left for enjoyment – so we got the last room in a very exotic old lodge with the walls of the corridor made of Kauri wood :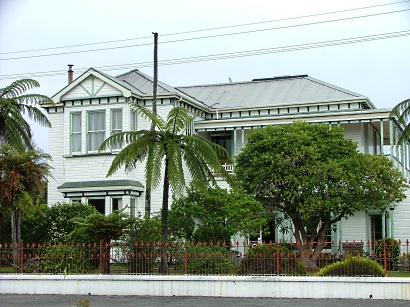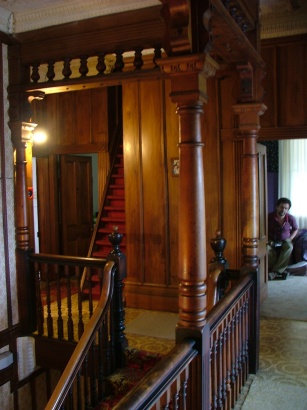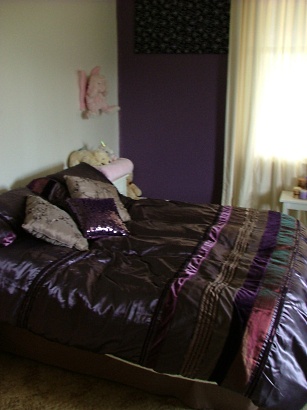 (:-) -our room…)
and drove to the Seal colony, some 17 km away. On the way stopped to see some views: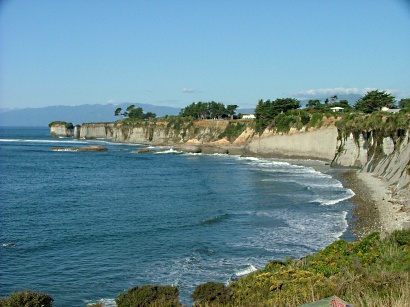 The beach by seal colony was very inviting , lots of warmth, very flat waves spreading so far, some rocks sticking from the sea close by.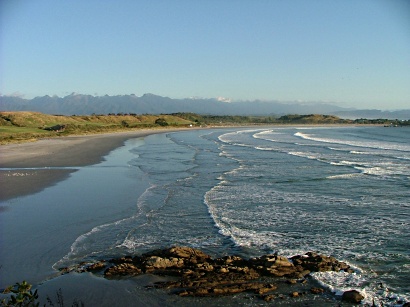 So we immersed into the salty water, a little on the cold side for us, but my parents would have enjoyed it. And went an a very comfy board walk up and arpound the rocks to see the seals. As usuall – we don't get much luck. In addition to the very bright sun shining straight to our eyes, there were very few seals down there among the rocks: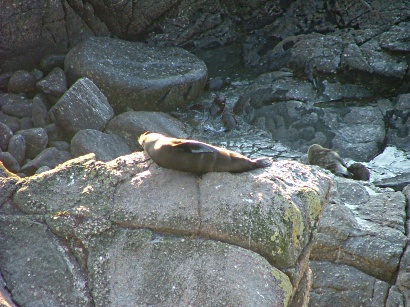 But we took pics, etc. and then returned home.
It was not a big luck our Lodge got overfilled so there is much noise where we a re desperately trying to get into the internet…I remember those times when we were almost alone in such lodges. Here – buses came and brought happy Kiwis and Europeans and their loud talks…