It was a rainy day – exactly as the weather forecast predicted. So it was good to spend it in the city. We drove there in the morning and as it was Saturday, thanks God we started looking for a room from the very start. And we found, on a slope – with the view towards "The Hong Kong" of New Zealand. Then we rushed to Kuba street,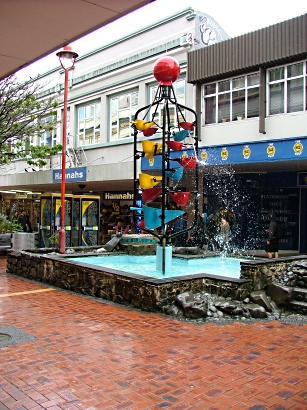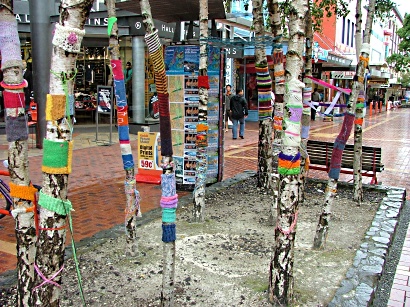 lots of shops restaurants and then dived among several skyscrapers and found ourselves by the harbors. The decors and sculptures over there are impressive even in the rain. I like their sense of modernism, it makes me happy. After a good curry at an Indian restaurant we found ourselves heading towards Te Papa museum.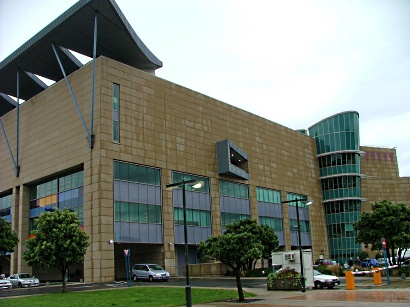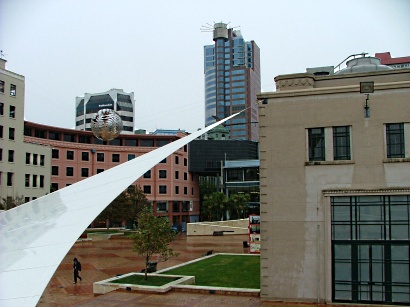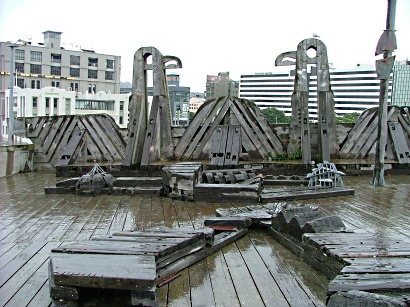 That museum is …marvelous, nobody doubts about that. Architecture alone is worth spending time and looking at it. Then the contemporary paintings are pretty good, the Maori artifacts and stories about their life, etc. showed in movies are pleasant. the other exhibits, as a giant squid caught in Feb. of 2007, the Earthquake exhibit, the fashion-color show – everything was impressive. But to me – nothing beats the exterior and the interior.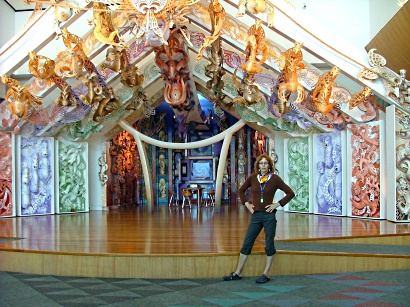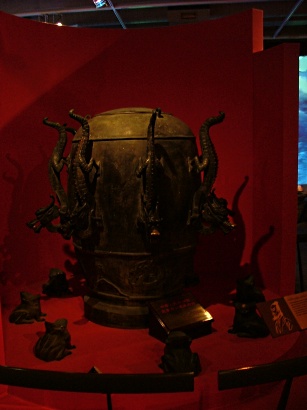 This is a Chinese device to measure the direction of a coming earthquake. Each dragon has a ball in his mouth. If the pendulum inside hits it – the ball falls into the open mouth of a frog sitting under and in front of it. Those Chinese, they made everything beautifully…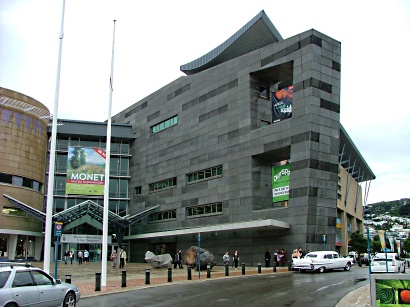 Museums make us tired. So after that we found something to eat and called it a day. Here in the Lodge we met three young Latvians, traveling for 2.5 months! Not bad, hm… If a person from an Eastern European country can work for a year there and save enough money for such a long trip – lets move back to Lithuania… I think I have made a mistake, being form the US I can travel here no longer than for a month :-).
We are heading towards the South Island tomorrow! taking a ferry.