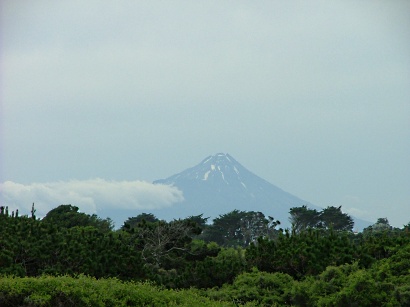 That was the plan. No, we haven't reached Wellington. We are half an hour north of it – just ran out of steam. The day was cloudy, but not rainy. It was comfortable for traveling. In the morning we walked just a little on the walkway in Plymouth which has got awards from UN as the most ecological, etc.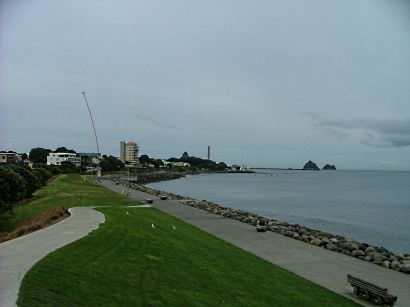 It was nice, all the walks for me here are nice – on walkways or just on wild beaches…New Plymouth looks light, modern, has charm. Ir has nice parks, but we missed them. On the whole – people here in the south of North Island are more into flowers and more cheerful themselves, or that is what I feel. But my impressions about people are very scarce, for I have no time to talk to them so what do I know…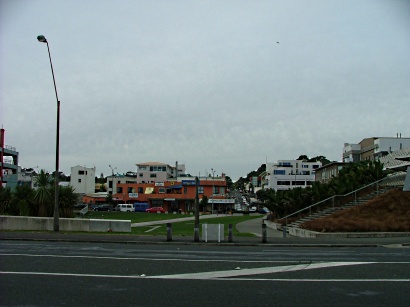 Then we tried to take pics of Mt. Taranaki or Mt. Egmont, because there is no clear agreement between both sides (Maori and government) which name to use.The first is Maori name, the second is given by Captain Cook. Vote which one do you like! Me- I don't care. I like its looks. Reminds Mt. Fuji which I have seen in pictures only.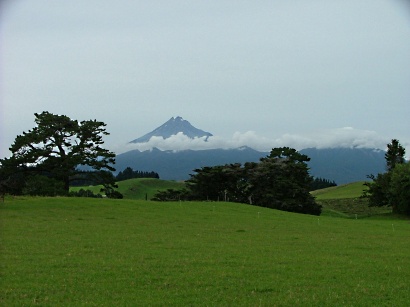 We tried to see a beach there – they are not by main road – but it wasn't somehow impressive. Lots of places for surfers. Therefore this whole peninsula is called Surfers' peninsula. But there are steep rock , too. waves are plunging into those rocks and splashing up! beautiful. of course. Even without sun. We came upon a beach in Patea and there was a mall -waves were splashing over it and on both sides of the black sand beach there were steep cliffs, as if in Ireland or England (White Cliffs in Dover – or so I read). The surf barrier looked as in the movie French Lieutenant's Woman. Pleasant.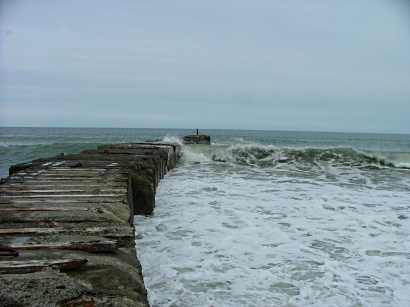 Then we drove for 11 km from the main road to see the Kai Iwi or Mowhanau beach – on the way there was a surprise – Bason Botanic Reserve, a very beautifully taken care of park. With a begonia exhibit. they we exploding! The beach didn't seem attractive at first – but then we noticed a walk by the cliffs and two big rocks standing separately in the sea, like in a movie "the Piano".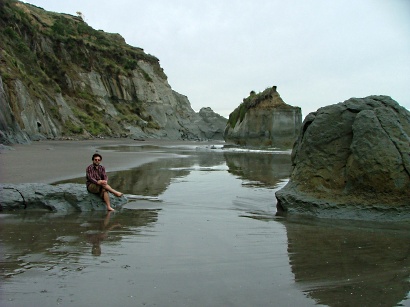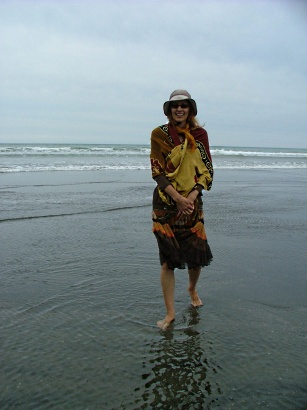 And also – there was a Flying Fox thing in the kids playing ground…So I remembered my childhood and oh my God what fun it was!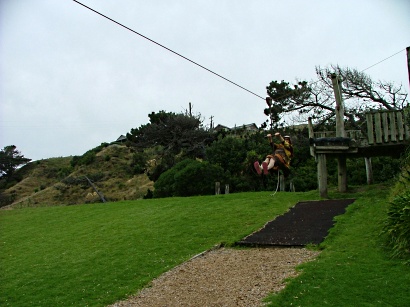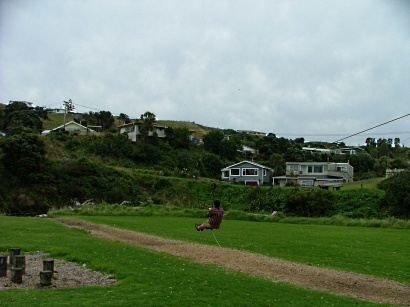 We didn't see Wanganui, just passed by, but upon entering it noticed an Aviary – a closed big place for birds and birds there were. All colors one can imagine, mostly parrots, but also pigeons, a colorful goose with tiny cute ducklings, Love birds and parakeets, their colors were strange – like artificial, as if they don't belong to nature – my friend used to call those colors FC cold blueish greens. Combined with yellows. The parrots were ringnecks and African Greys and others I don't know. Green, yellow, colorful. Fighting, playing, hatching. And we could stand in the middle of it.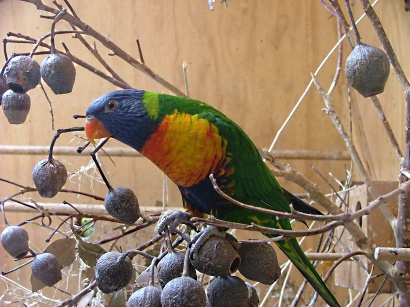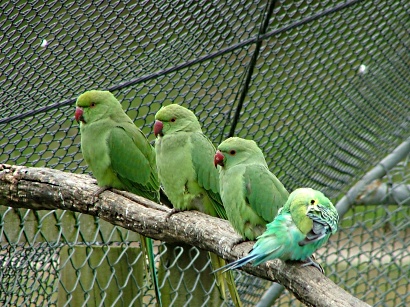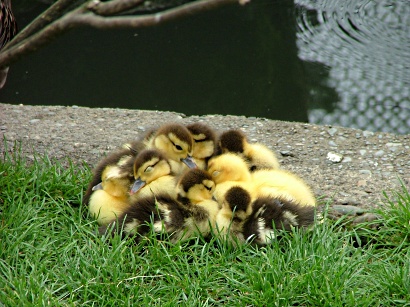 Also – we managed to stop at a berry farm – the second one we noticed after making totally 1500 km… in this climate. Maybe they have no market for berries, because otherwise – why not to grow them? Oh yes, they have no Mexicans and Eastern Europeans to work in farms…The climate is perfect and in my long life – I have never eaten such tasty strawberries! So aromatic! so sweet! it is a pity we had no time to pick ourselves, it would have been a double pleasure.
And that was it, the road was so crowded, so busy, we had to find a place to stay, which we did on a dirty beach – here I will copy the name from the book: Paraparaumu. Who in the world can remember such names…