As it is our tradition already, we drove North of Zion to admire the aspens of October 3rd. You get out of Zion NP through the East entrance, then reach Carmel Junction ant turn left on Rt 89 till you reach Rt. 14. The road winds up the mountain with the views of smaller hills on the right and nice summer houses built on almost each of them. Very soon you start seeing aspens, the yellow beauties of autumn. And then lava fields start to appear. The strange thing is that you can't really see a volcano but the black chunks of lava are there as if they have just erupted from the Earth's depths: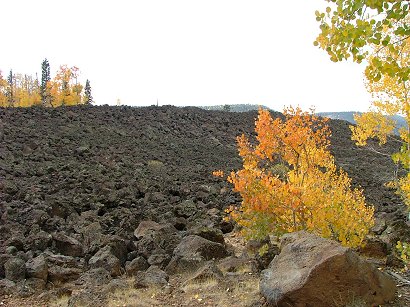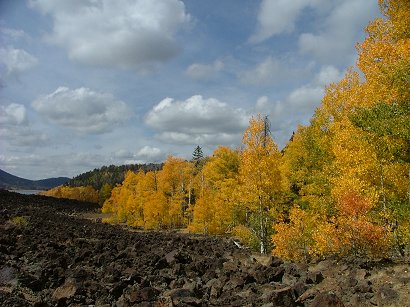 Far in the distance of this picture you can see a lake – it is Navajo Lake, almost in the midway of Rt 14 to Cedar City. If you drive further, you would reach a junction which directs you to Cedar Breaks National Monument. It is worth visiting and it looks a little like Bryce Canyon's erosions, only we have seen it earlier several times and this time Navajo Lake was our destination. Here is how it looks from the road: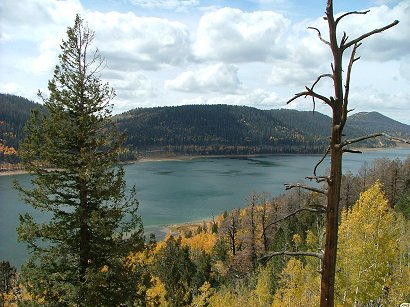 Then we turned around and drove back a little till we saw a parking pocket on the right of the road with a wooden closed gate to a bike or service road. Here we walked towards the lake and found ourselves enclosed like in some fancy yellow decorations: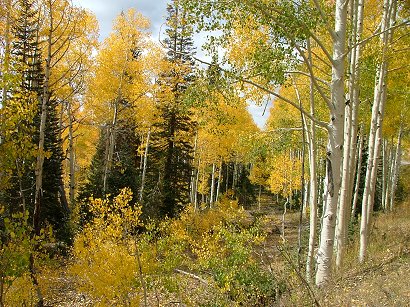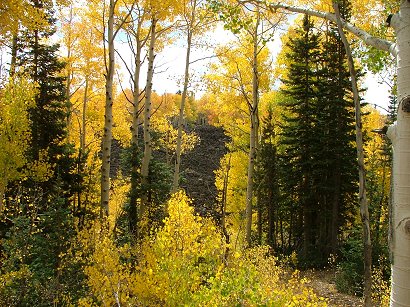 At some point we saw a board telling that this is the path that circles around the whole lake. It is a pity we didn't have time to walk all of it, but it would be fun for anybody to do it on foot or on a bike. Because it was all horizontal, no climbing involved. And the aspens were just bursting in color: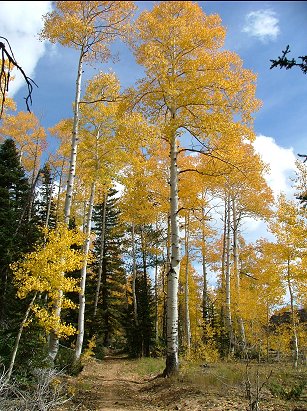 Some bushes looked as if they were one of those who was talking to Moses years ago…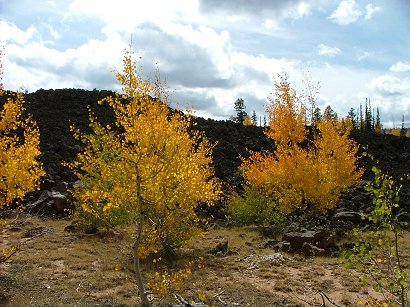 The creature we saw by the path: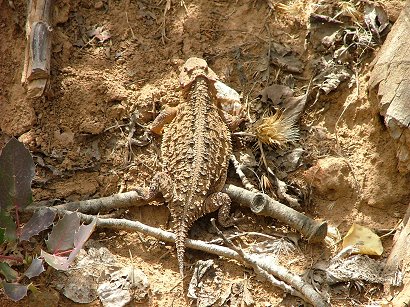 And other little fall decorations: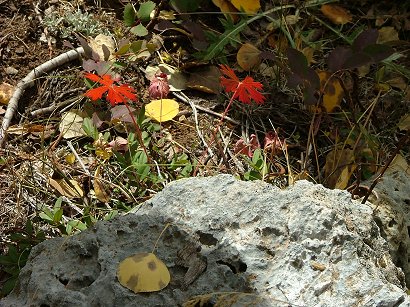 We reached the edge of Navajo Lake and found ourselves much higher than its shores but lower than Rt. 14. It was a warm day, exactly the right one for hiking but the clouds were covering the sun here and there and at some points we had to wait for it to come out and lit the scene or take it as it was: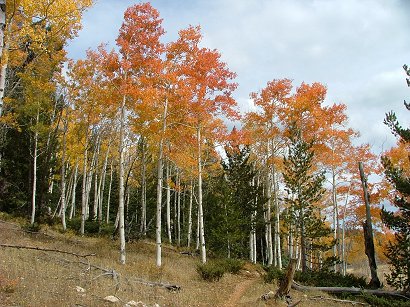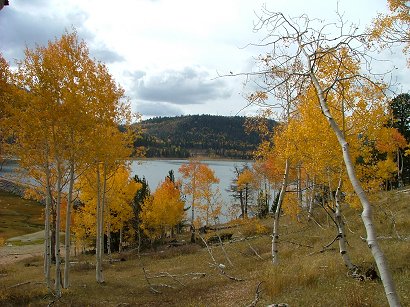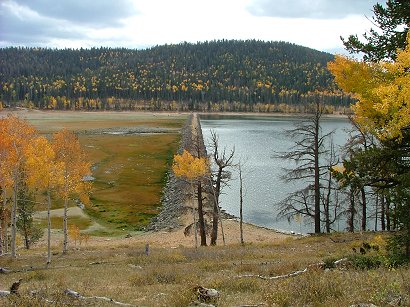 Here is Andrei, our main photographer: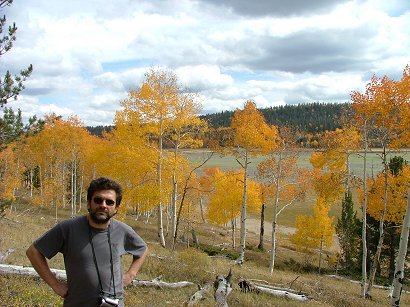 After this short walk we drove back to Duck Creek Lake: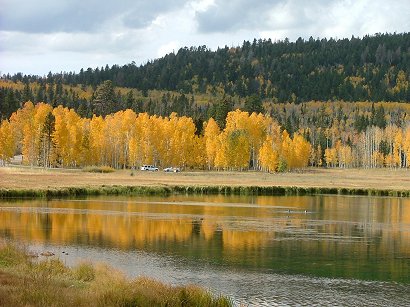 and the forest near by: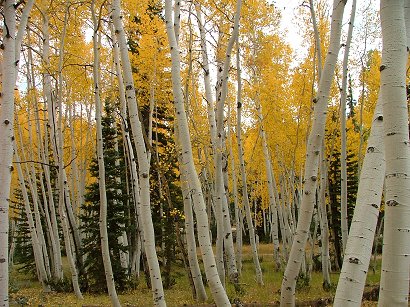 We finished the trip with a short drive to Aspen Mirror Lake on the left of the road which appeared to be a fishing destination. We caught some good images there, too: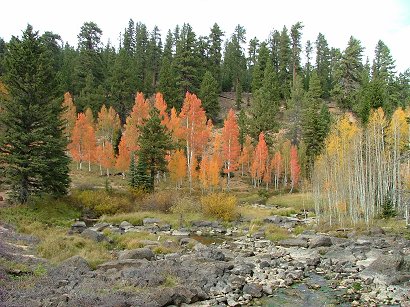 While on Rt 14 – there were plenty of places to stop ant take pictures, so beautiful all the way, but as always – no time to do everything you would like to. The whole trip took us about 5 hours, with 1.5 h one way. Another place of interest there are the Navajo Falls that come from a hole in the rocks bordering Navajo Lake. Those falls are the birthplace of the Virgin river that is responsible for carving Zion canyon and then is rushing all the way through Springdale, Rockville, St. George, crossing Arizona and Nevada to Lake Mead. It It is the river that gives us our irrigation water for gardens and orchards so that Southern Utah towns look green as if they are not in a desert. But it was another trip to those falls and I will describe it later.