We read about this canyon in our local newspaper three years ago. It is about 50 min drive from us – to Rt 15 and then a little North, one exit after the Kolob Canyons of Zion NP. Once you get off the highway on the Frontage rd. – head North for 4 miles till you see a red nicely painted barn where you turn Right and head towards the canyon. There is a parking there, but nothing else. It is on public lands so no WCs or information is provided. Therefore it is more wild, and you can experience more solitude. The only time we met several groups of people there was the time after the article was published about it. All of them were locals and all of them came because of the article. But the next year we met only a couple of photographers or romantics. This is the most spectacular of all the canyons I have seen, but that doesn't mean in absolute sense. I still haven't seen a lot. We visit it each October, closer to the 20th-24th, when the trees are turning into red and yellow hues. Here is the entrance to the canyon: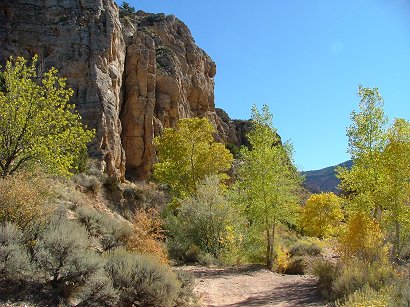 Though it is not in a National Park, but the path is pretty good, evidently – still popular among locals. It goes by a stream, we don't even know its name. The stream has an interesting feature – sometimes it looks like a normal stream and sometimes it disappears and leaves a dry bed. It completely disappears very soon after you enter the narrow part of the canyon which makes it easier to walk.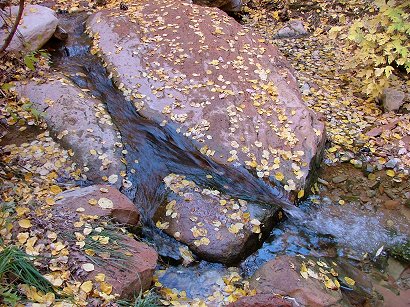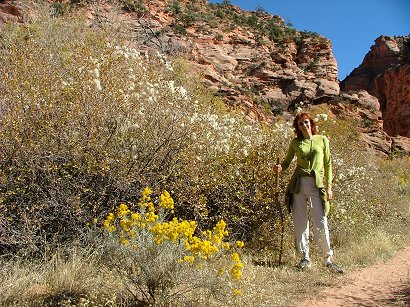 At this time of the year the Rabbit brushes are finishing their yellow blooming. Behind my back there is an entrance to the Narrows. It takes 40 min to walk there: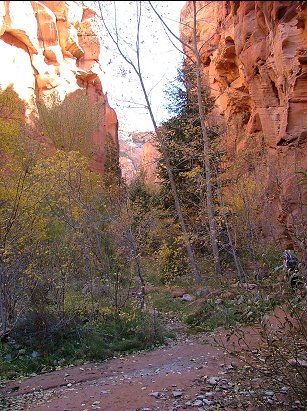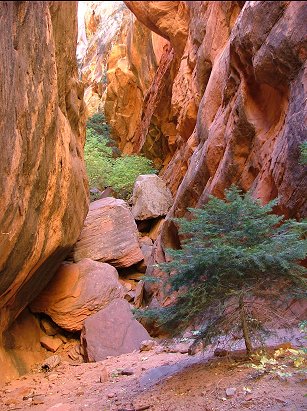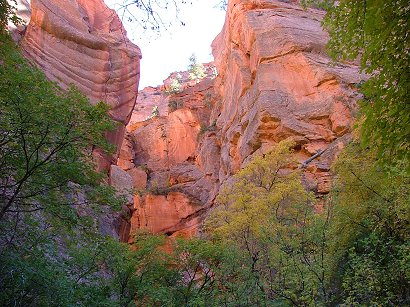 The pictures are taken in three different trips this year and last year. So some trees are still green and others are already in their full autumn colors. Some are already naked…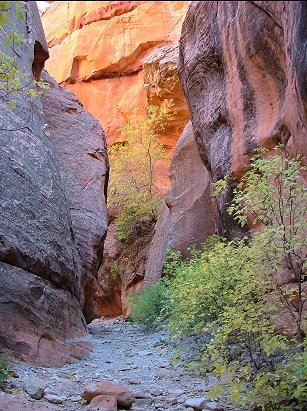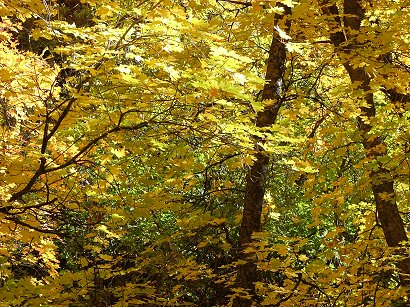 Sun or cloudy – those colors were so divine that I can't resist to share more and more with you: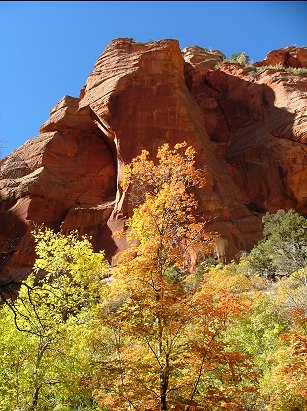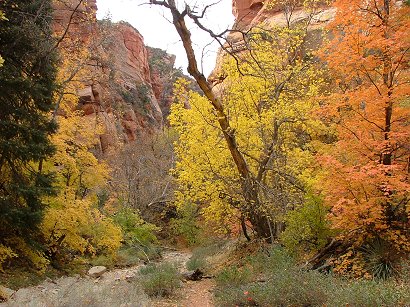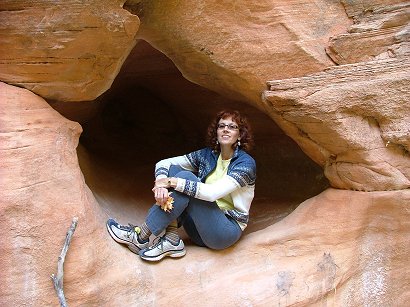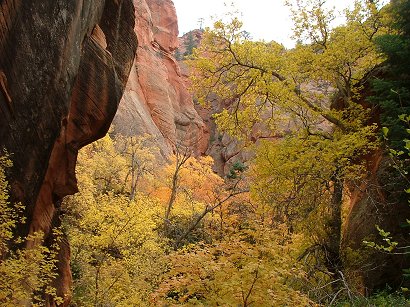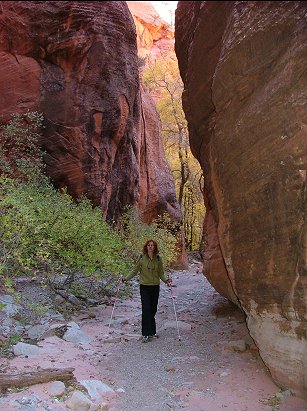 At some point the canyon becomes very narrow and sun never gets to its bottom, so it is cold there.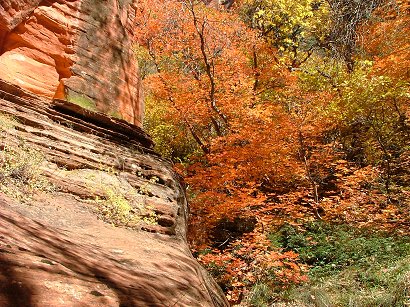 Then again it widens and lightens until you get to a place I called "meatgrinder" – an analog from Tarkovskyj's movie "The Stalker" which at some point was very popular in previous Soviet Union where I grew up and learned to understand the world: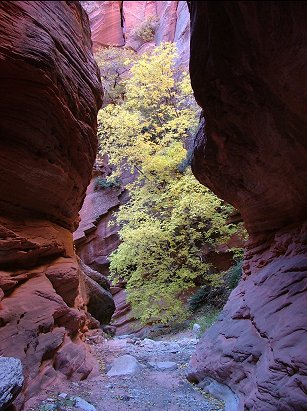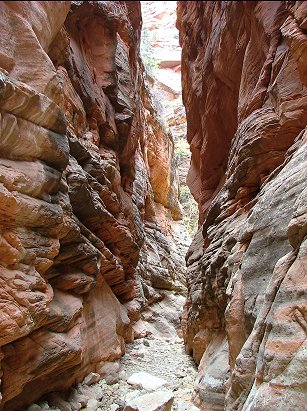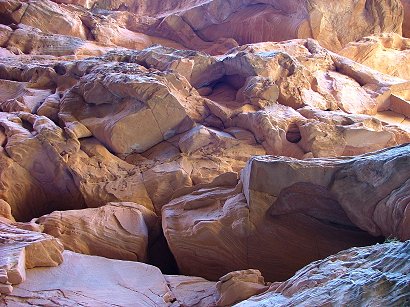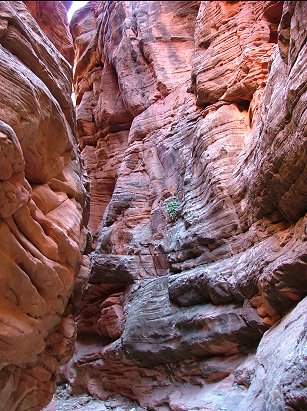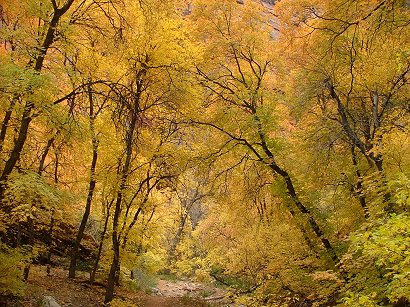 HOw long does it take to go deeper into the canyon – as long as you want. We walked for a hour once the Narrows started and there was no end to be seen. The walk becomes harder, more boulders and trunks to climb in order to proceed, but at the same time it becomes more dramatic. You can feel the force of flash floods that happen when it rains – huge trunks of trees are brought and stuck in the middle of the canyon. Going out is also nice for you see the walls of the canyon in a different angle and it seems it is a different path. You start noticing smaller things: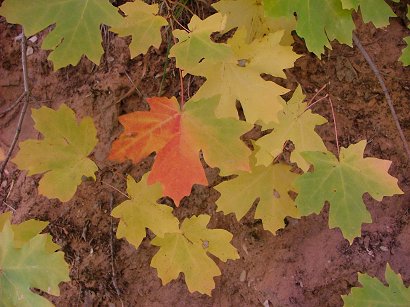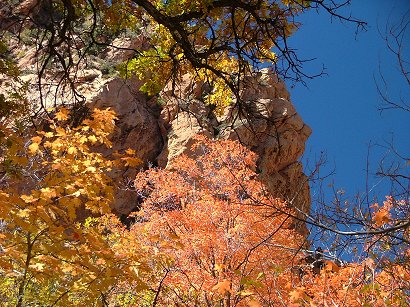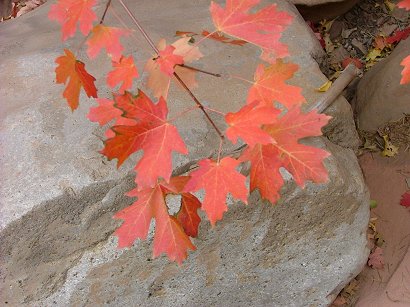 And once you get into the sun again – it seems so warm and nice…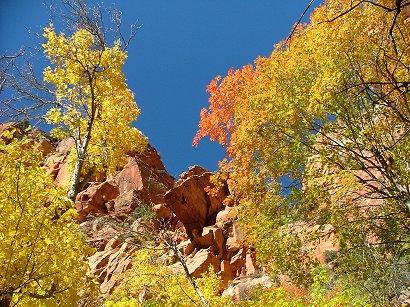 Out walks usually last around 3-3.5 h. But it is your choice.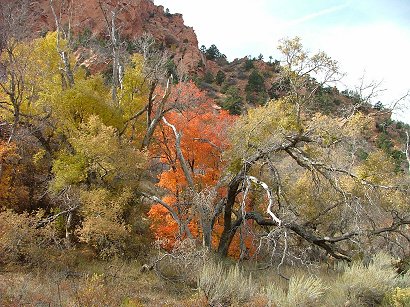 When we returned home I took a picture of our Mexican sunflower by the kitchen window together with Chrizantemums: