We did this trail on May 6th, 2008. The beginning of May was very slow with guests at our B&B, so we used one of the days off. It took the whole day. To drive to Big Water from us, Zion NP, is more than 3 h. Then we parked the car at the end of a dirt road which lead deeper from Big Water and ended by a very wide and almost dry river. The hard duty cars, I guess, could drive further. But we proceeded to a 9 mile walk. At first it was confusing – the mountain lines were wide apart and two almost dry rivers were meeting somewhere here. We took the road which lead to one of the streams and towards the mountains first, but after meeting very disappointed Austrians, who were confused about the map BLM gave them and after having wondered for a couple of hours in vain -we decided to cross the desert towards the previously seen wide river bed and follow it.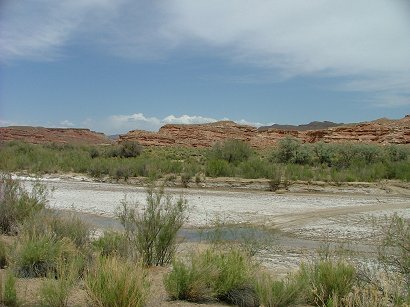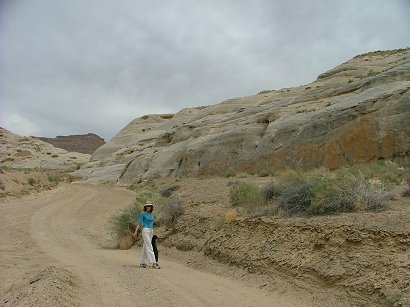 Though it looked attractive and led mysteriously to some hills and rocks, it was the wrong road, one has to turn left from it, cut the desert and follow the wide river bed at wetter places covered with white salts.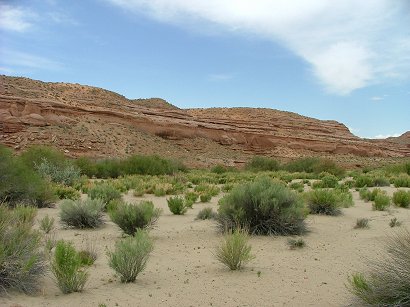 We had our lunch sitting in one of those rock holes, listening to the silence and looking into the vastness of nature: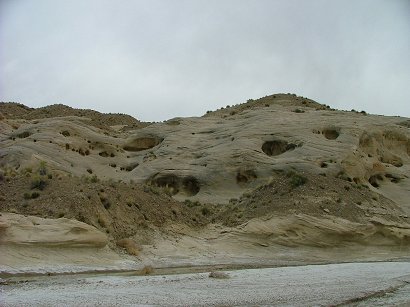 Here are the very few delicate flowers sticking from the desert floor: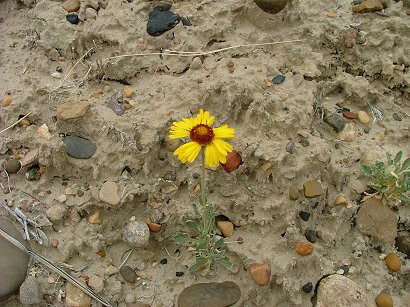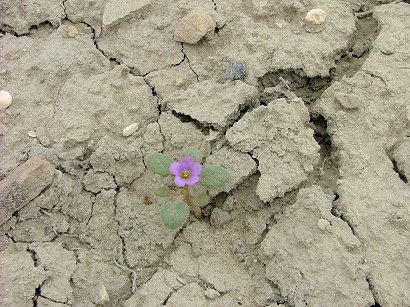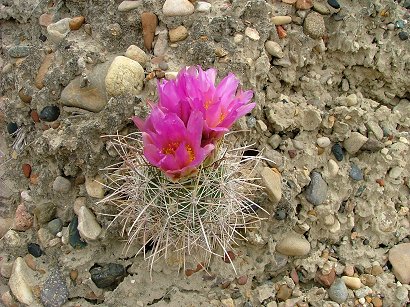 even the lupins: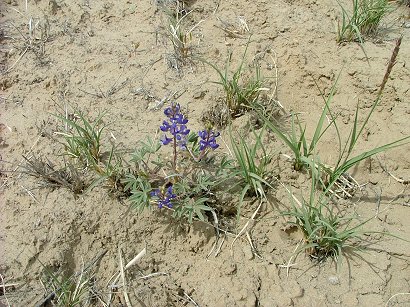 Those are the views we saw walking further and further – it seemed endless…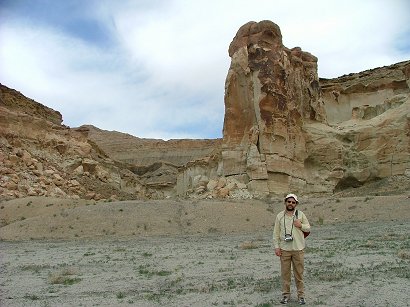 But the hoodoos we were striving to see were much further…over there in the distance to the left: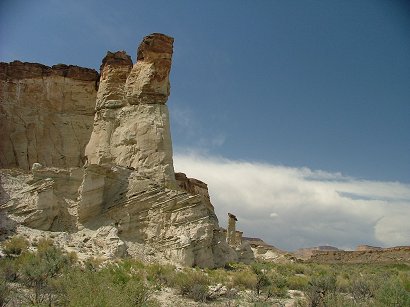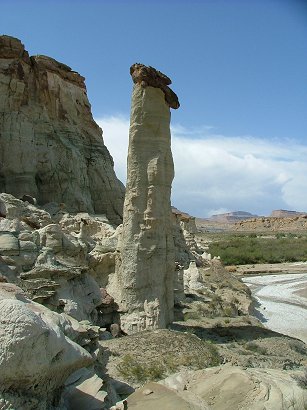 At last, here they were. We saw some immediately by the river bank and some behind a corner to the left. A big group of mushroom like rock formations that happen to be sculpted by nature forces in certain rocks: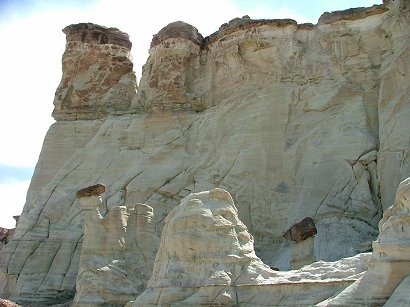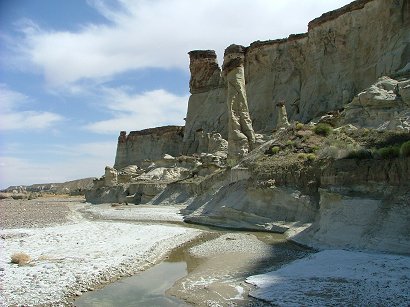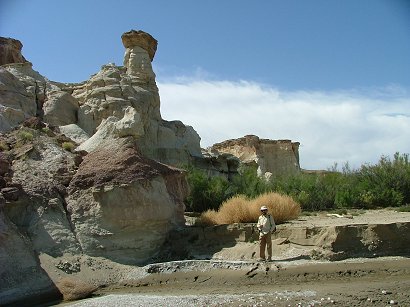 Due to occasional rains the area gets some of them are gone forever…only their dark brown heads are still sticking from a melted stem: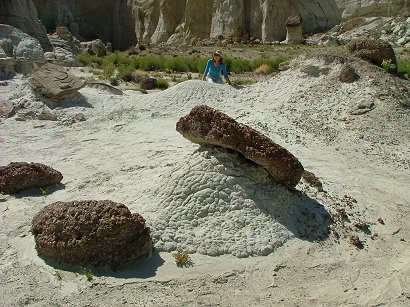 Some are still standing erect: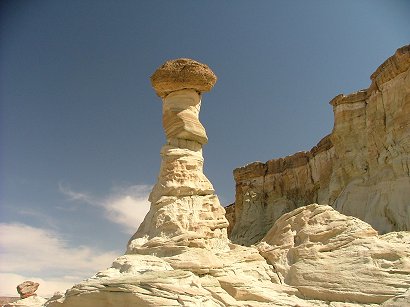 but already quite a difference in comparison with pictures we saw in galleries which enticed us to come and check for ourselves. I mean they look very different, very much melted: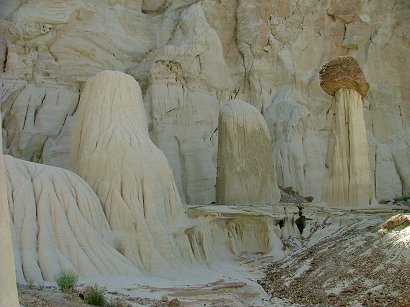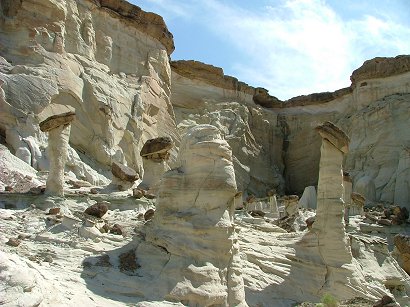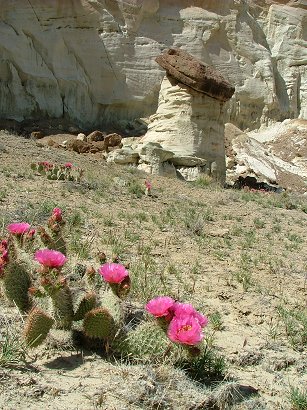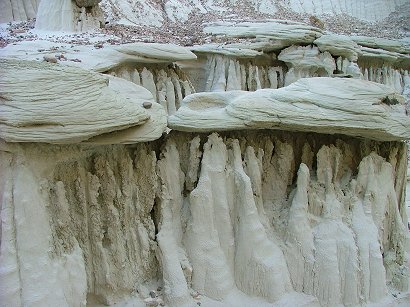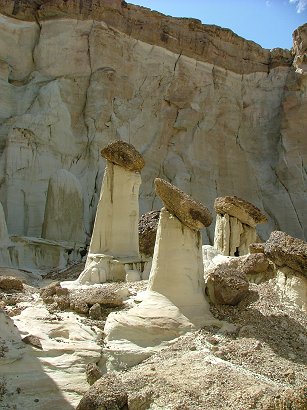 That was it. We headed back all the same way in this wide space of the river which apparently has had water once upon a time… The trip took us totally 5 hours.