Well, there is a Bellagio in Italy, so I had to specify. I like it. Not the hotel for I haven't stayed there, but the greenhouse or orangerie – where they always have the most beautiful flower displays themed by the time of the year. Here is last year's (2007) Christmas display: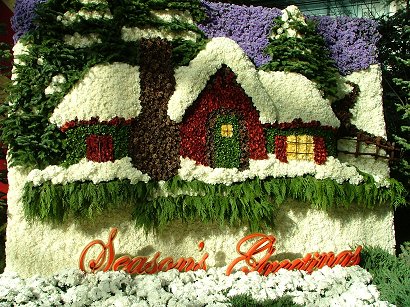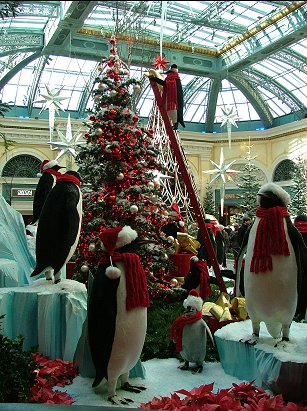 The only positive outcome of my late arrival from Lithuania this year (the flight was stopped in Denver for 4 hours because of crazy reasons) was that at 5 am Utah time there is noone in Bellagio "decorated hall". So we could fully enjoy the Chinese New year theme. Usually the crowds are very dense, it is hard to take a proper picture.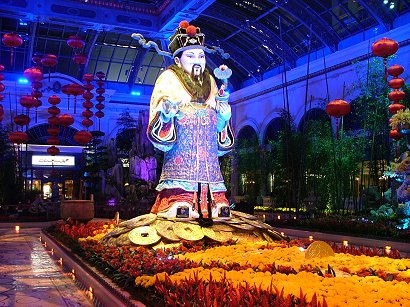 And it is Rat's year!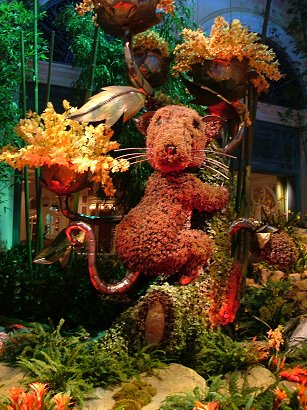 This rat is grown as a topiary of some special moss. They try to make most of the decorations of natural resourses.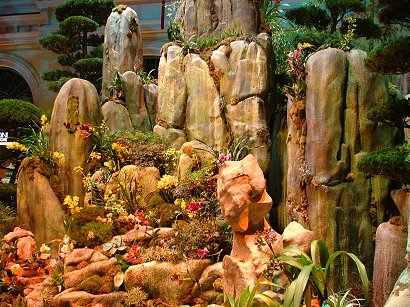 Those are real rocks, I have no idea where they brought them from, but they look like a small replica of those famous mountains in China. A variety of orchids are blooming from crevices.