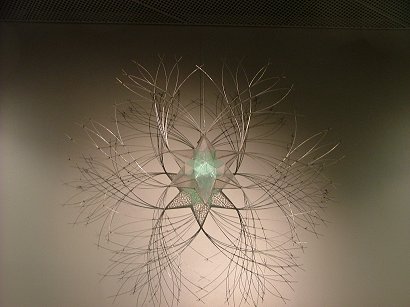 We reached San Francisco around lunch time and found ourselves directly in Golden Gate Park, the largest man made park in the world! It is 3 mi long and .5 mi wide and has plenty of parking places as well as big trees, ponds, lawns, flowers and also the de Young Museum, Japanese Tea Garden, the Botanical Gardens and The Conservatory of Flowers. They are all worth visiting. The Nature museum is being restored and is coming soon. It can be seen in the picture in front of de Young museum behind the big square. Here is the very modern de Young museum with its observation hall and the views from it: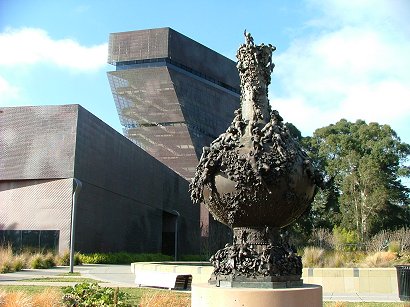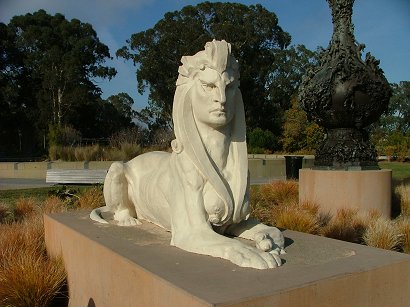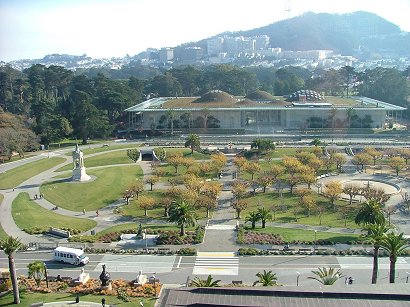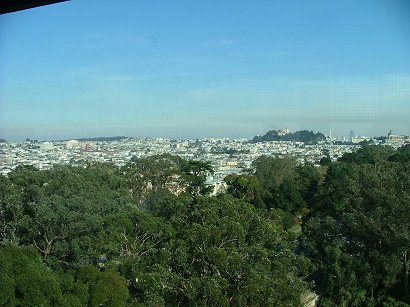 On the right side looking from de Young there is the Japanese Tea Garden. It is small, old, very well taken care of and has several Japanese pagodas inside.They charge entrance fee. And while there you can also taste teas and participate in a tea ceremony.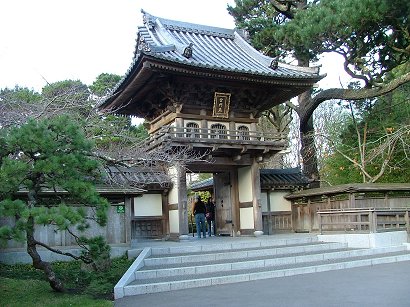 The Botanical Gardens at Srybing Arboretum are like the extension of the park , except that they have little names under each tree. The trees are tall, beautiful, some are peculiar, never seen before. There are a lot of squirrels under one of them, they are making a show there while running around guests and asking for a treat. But only under one tree…There were not too many flowers in December. Actually, here is the only area we found densely blooming and this only purple flower smiling at us from high up in the green growth.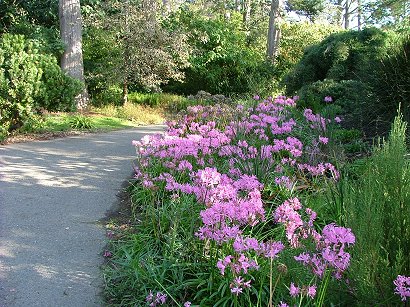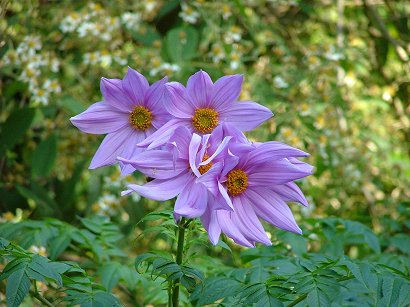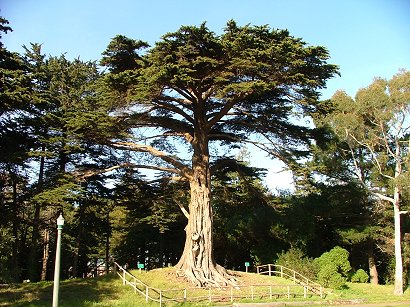 Then we drove to Downtown SF and after several rounds around Chinatown, for joy for joy! we found a parking spot on Vallejo st. by Grand ave. Here on the corner we found a cozy Thai restaurant to be really tasty! And we went around in Chinatown but it was getting dark. Here is the last view that day – taken from our parking space: