We stayed on the lake in Te Anau but didn't walk on a really nice path by it – too busy, too windy and so…But here is how Te Anau looks like: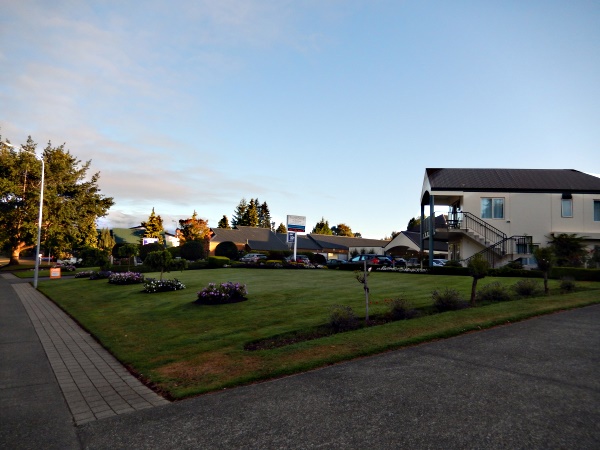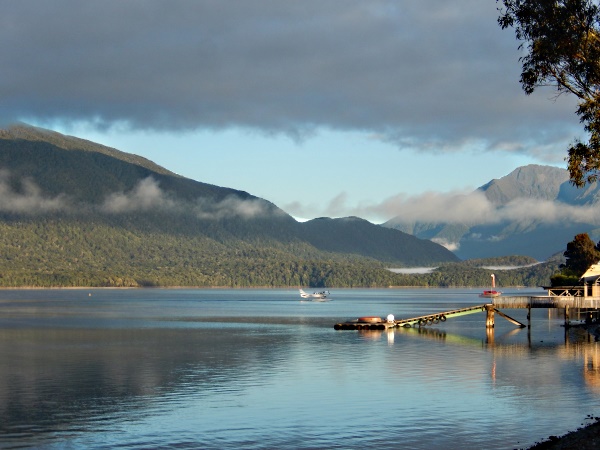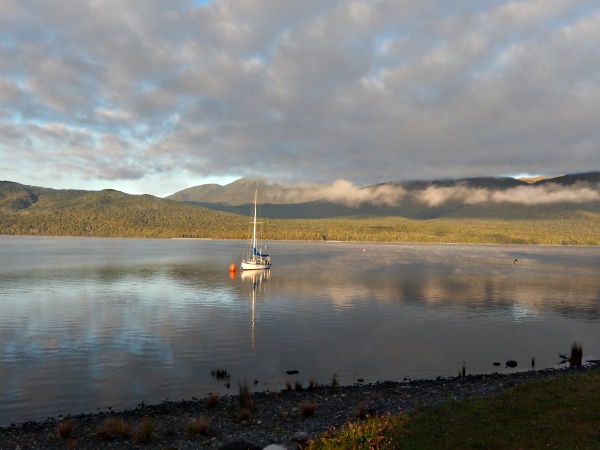 There are a lot of trees with those red berries, that we have in Lithuania (sermuksnis) and they are the first callers for autumn: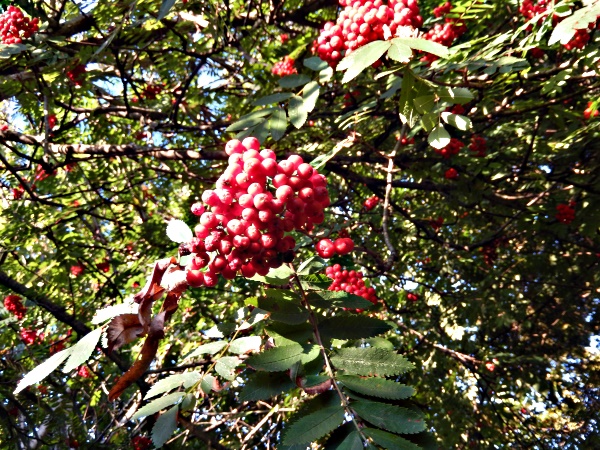 Here is the view from our window: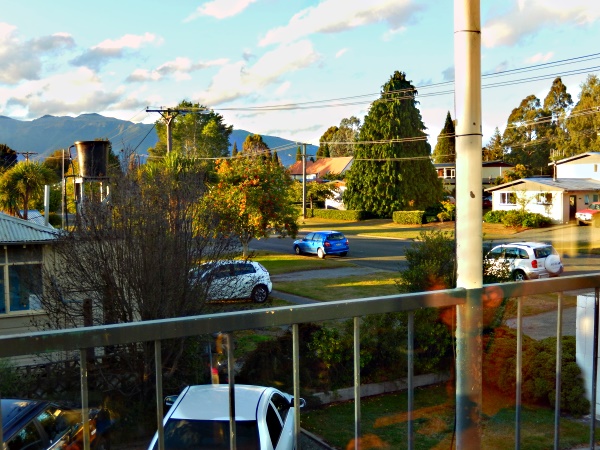 The next morning we drove where everybody drives from Te Anau – to Milford Sound it is one of the fiords to Tasman sea and the only one reachable by car. The distance 120 km one way. And a beautiful way – lots of stops with views. Here is Gun Lake::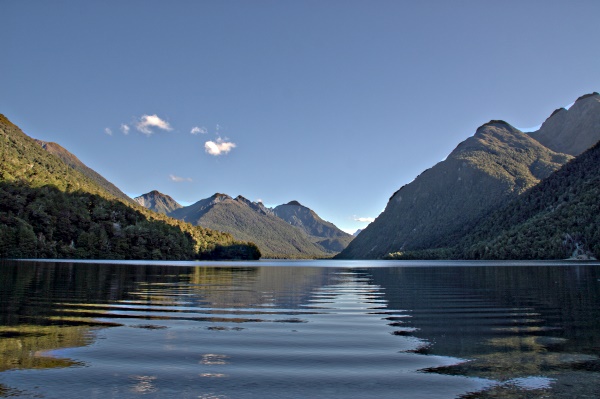 Here are Mirror lakes: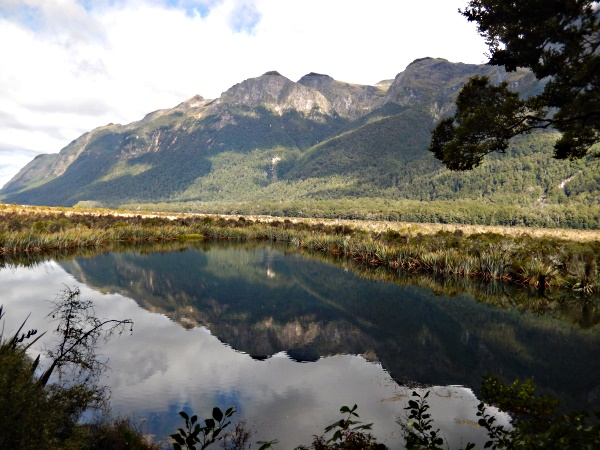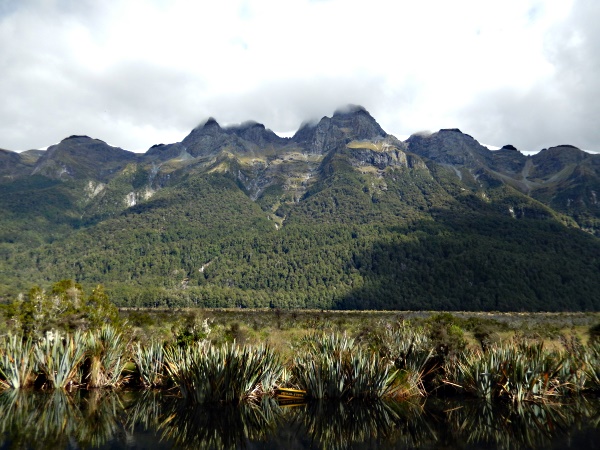 And the views all the way: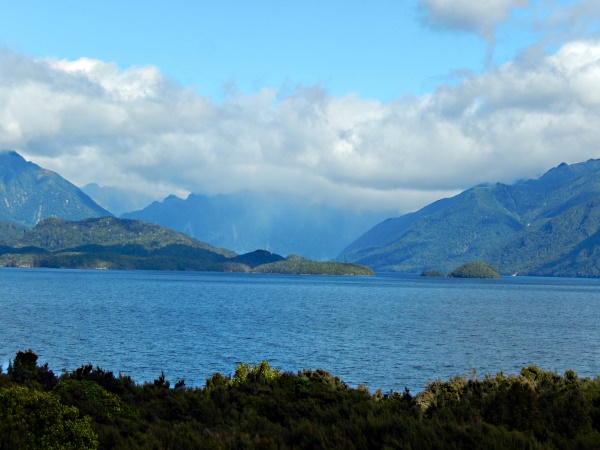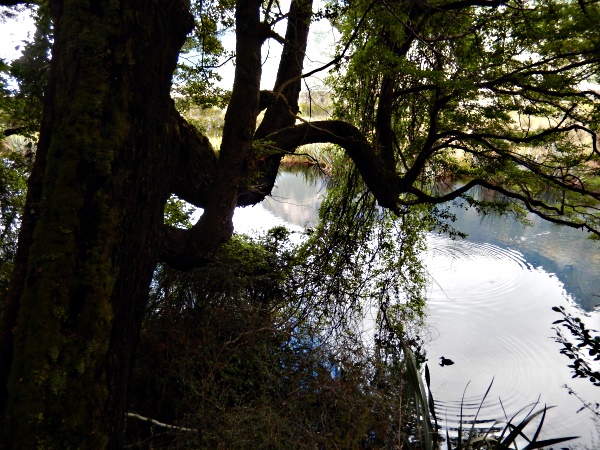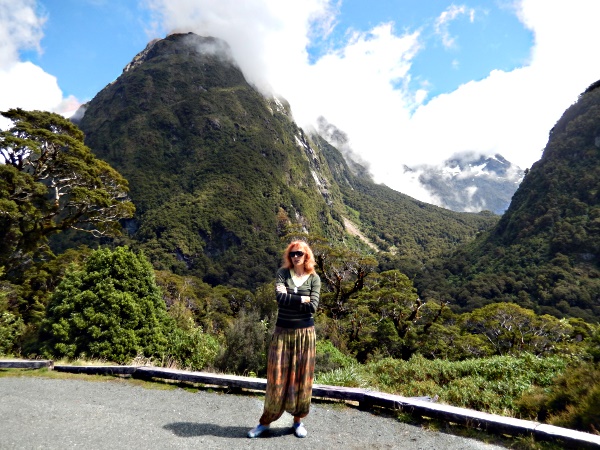 We did a short hike from Divide stop, saw a very wet forest but the trail was dry and pleasant – just exotic moss hanging from trees witnessed how much rain they are awarded with and how lucky we were not to get any!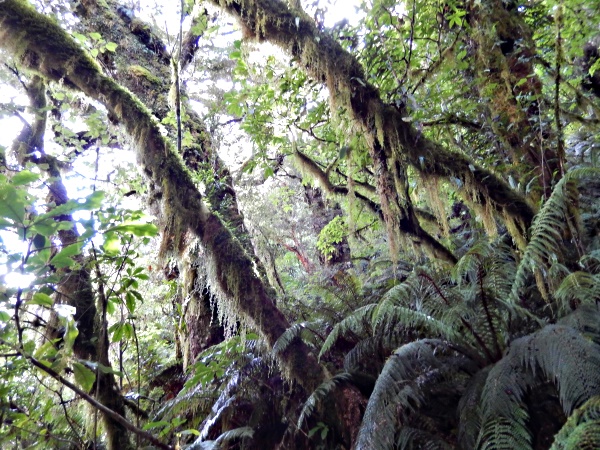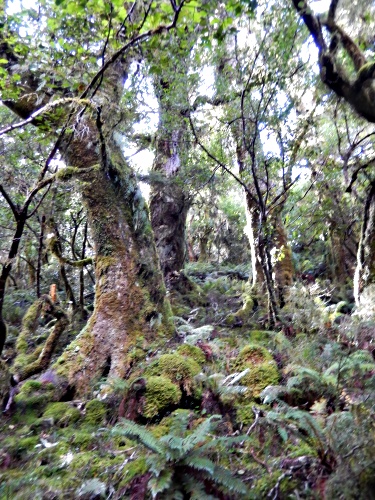 The slopes of all the mountains there were so steep that I think I never saw such steep in my life. Therefore there were waterfalls falling all over. This one was the tallest one I ever saw: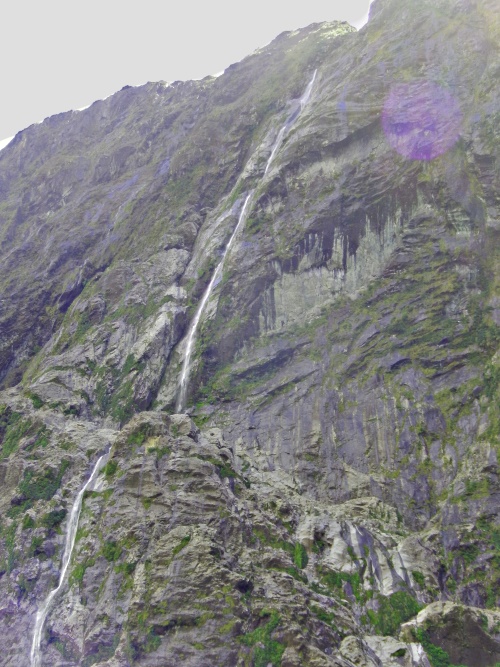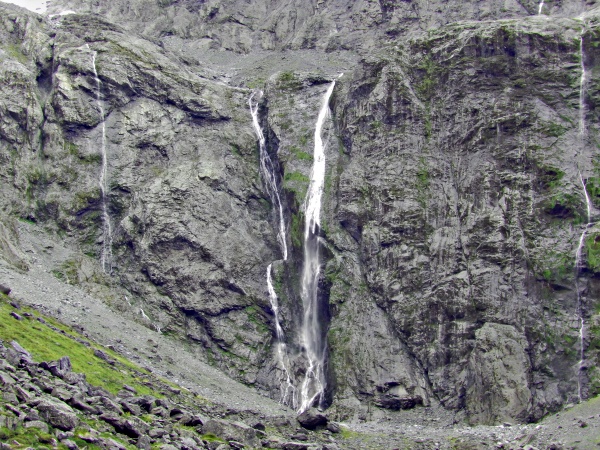 Then there was a 1.2 km tunnel, one way. not s much fun :-):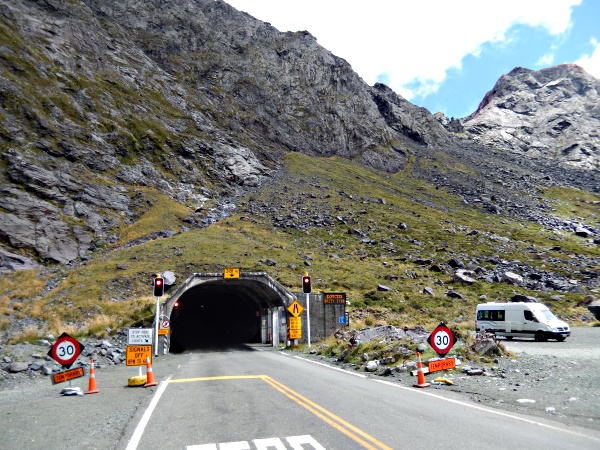 We stopped to see the Chasm and in the parking lot this mean lookingkea parrot was amusing travelers: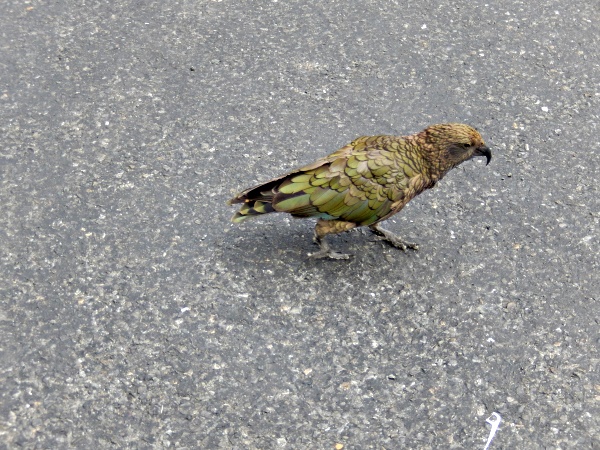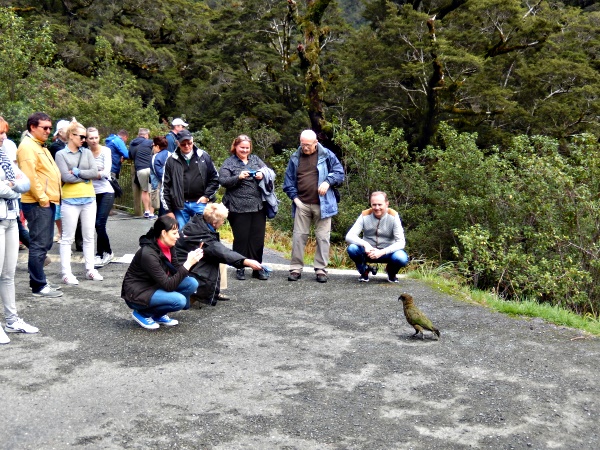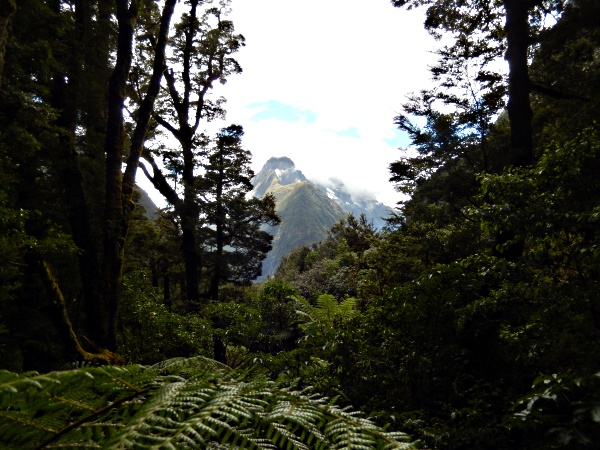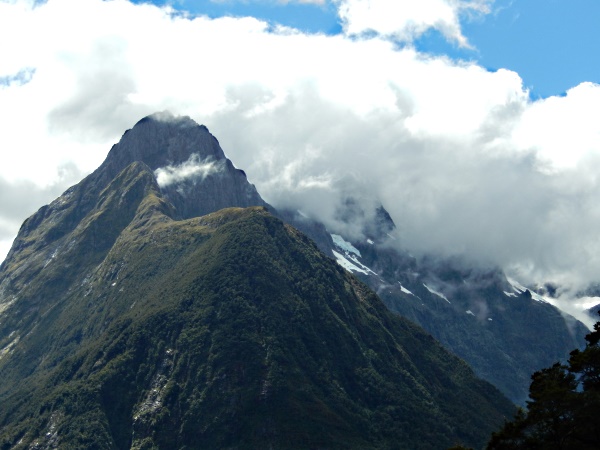 This is the walk to Chasm and then the roaring water falling way down in between strange rocks: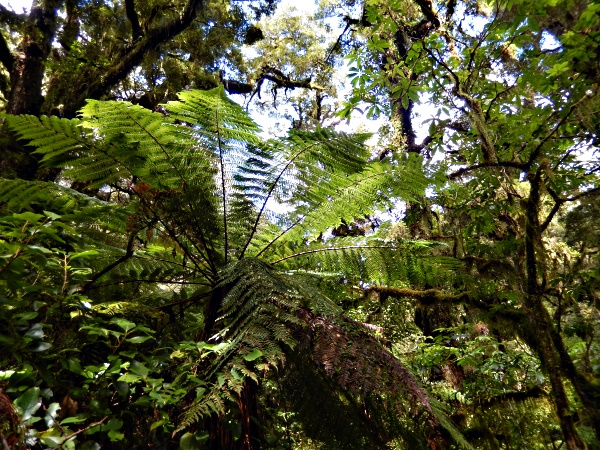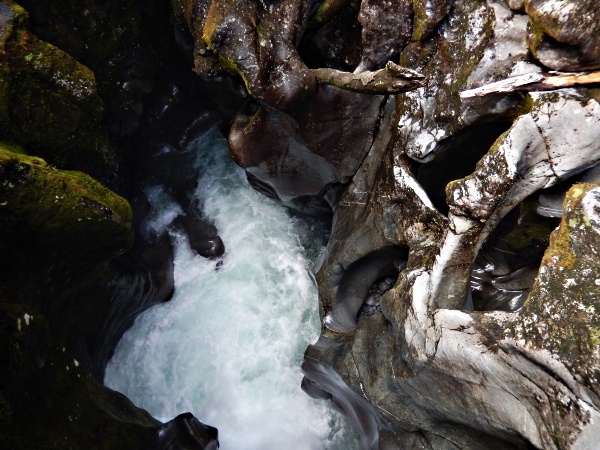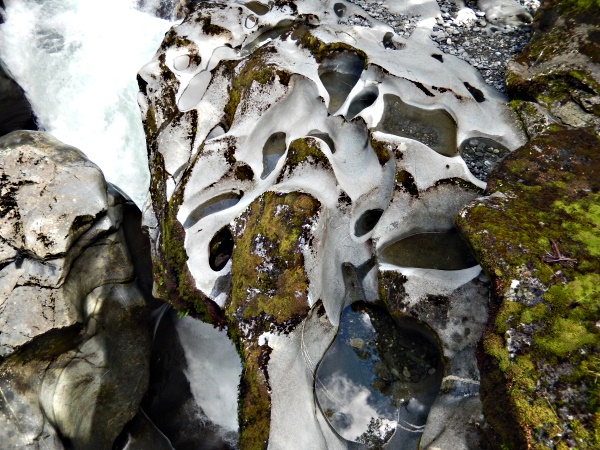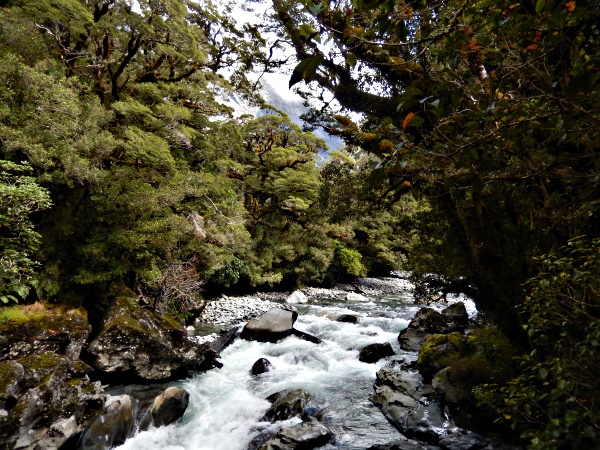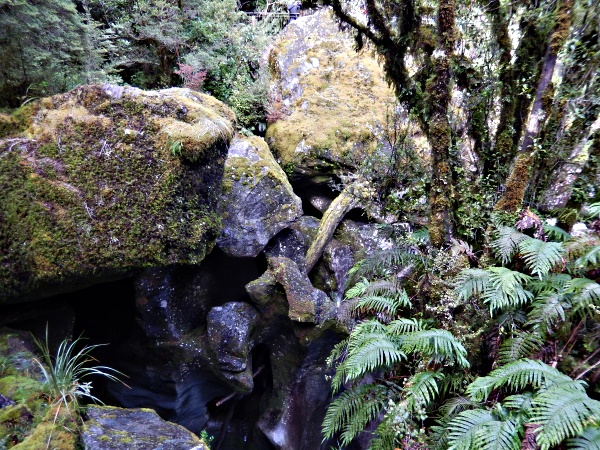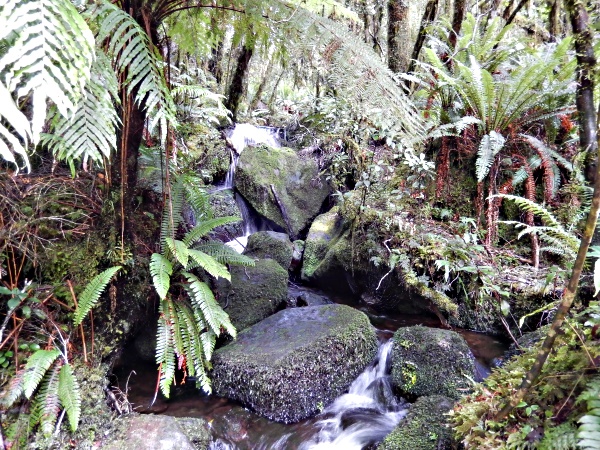 Then at last we found ourselves by the edge of Milford Sound and it was beautiful with the prominent Mitre peak in the middle (it is as if 1.6 km high, sticking from the sea!):ᅡᅠ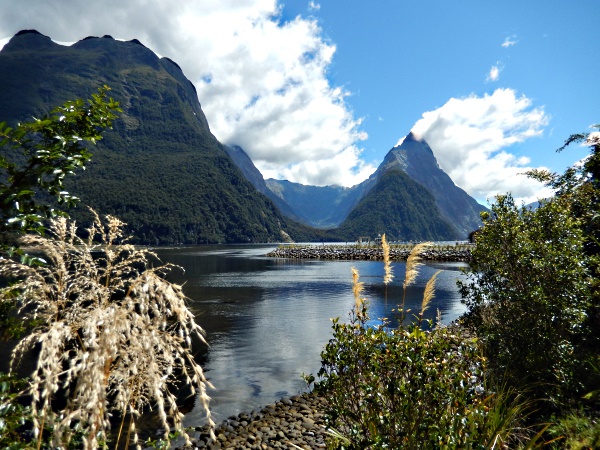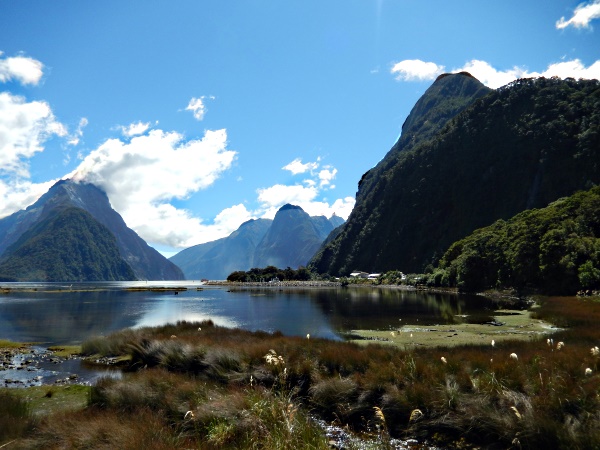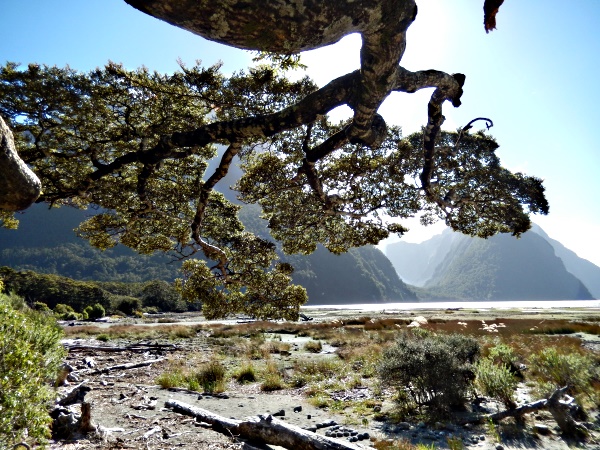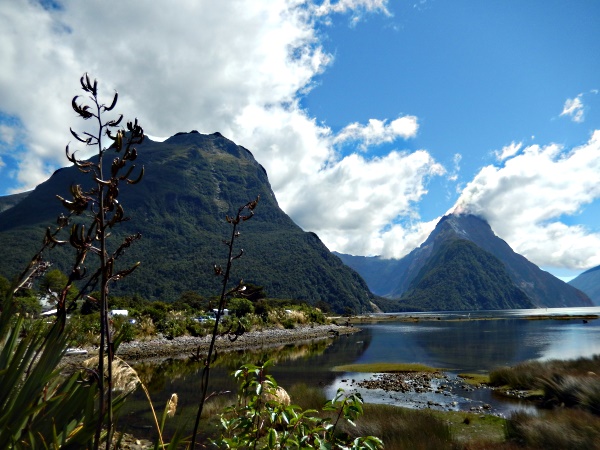 We booked beforehand and took a Juicy Cruise for 1h 35 min (had to be 1h 45 min :-))> but the views were much more photogenic form the shore versus from the ship. The Cruise was not interesting at all, for me it was a waste of money but lots of people like drinking beer on a boat versus on a shore or others like talking selfies ᅡᅠ-so for them such a cruise was fun. Here are some pics form the cruise: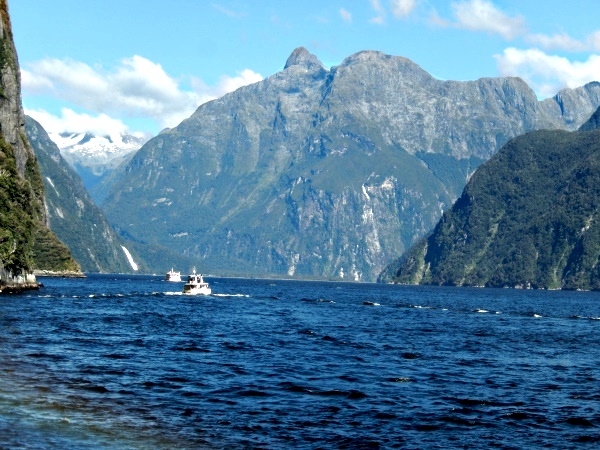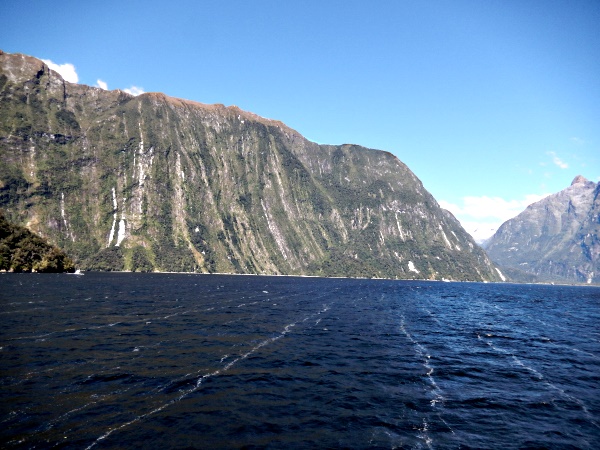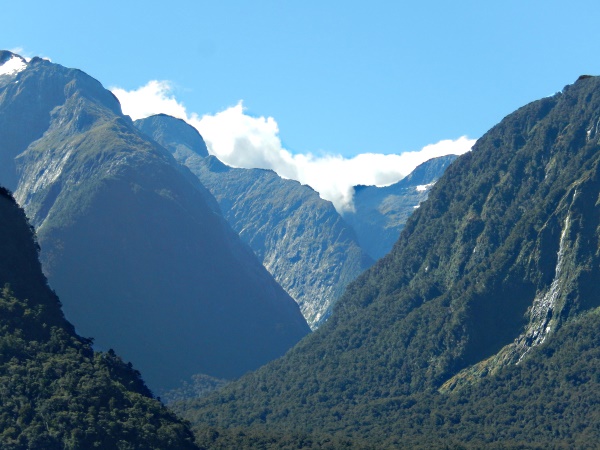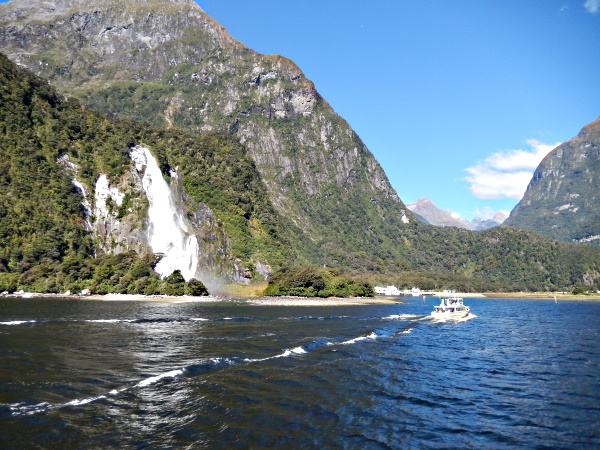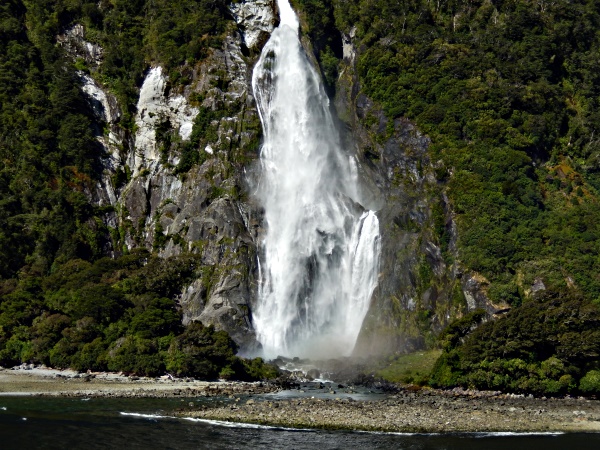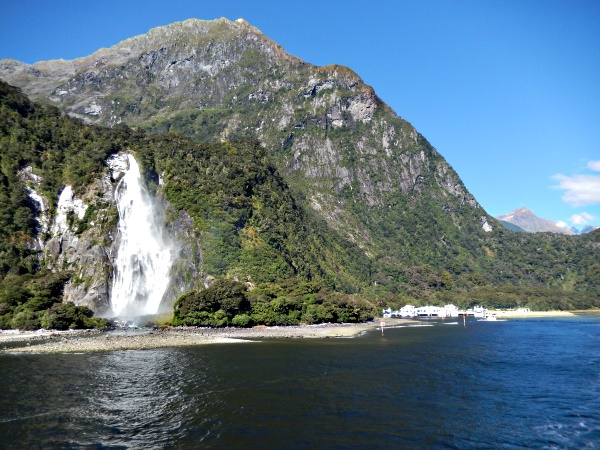 But after it we walked some on the boardwalks and trails by the parking lots and here are the pics from there: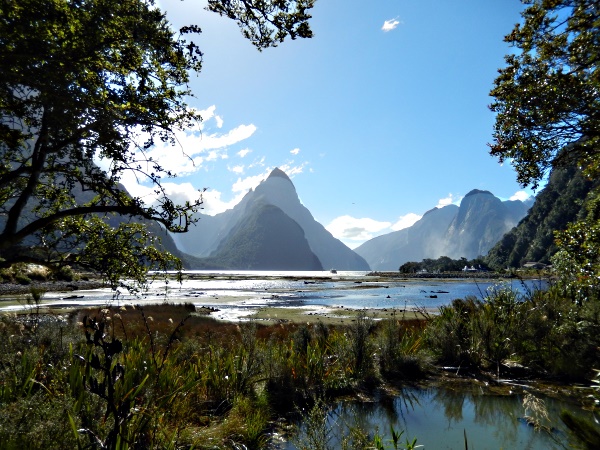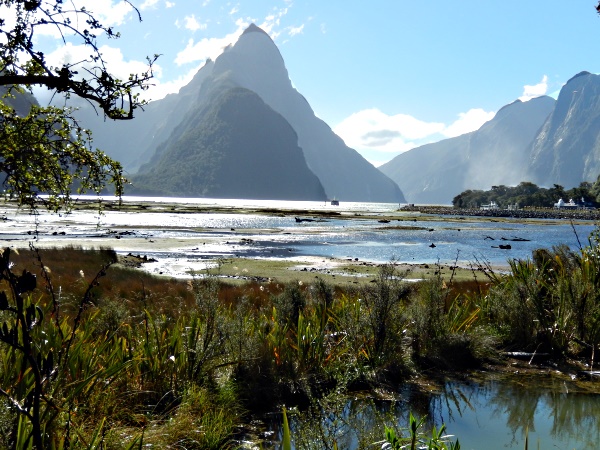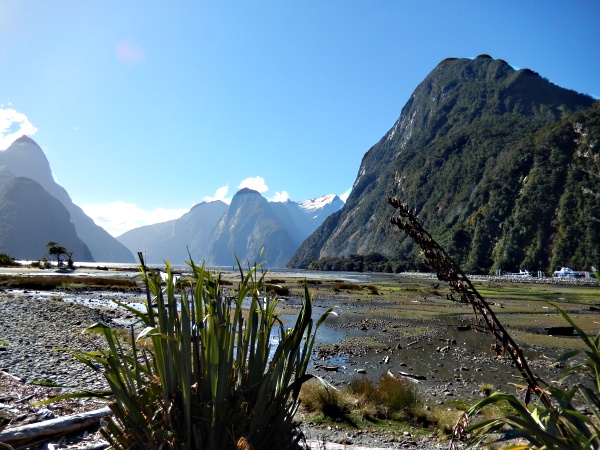 Bye bye Fiordland, we are heading to Wanaka!