12 h from LA to Fiji, then 4 more hours and here we are in Christchurch. Again. Only this time after big earthquakes of 2010 and 2011 have hit it. Really big ones. The city has changed, the feeling has changed here, people are very much affected. Driving through the residential areas you cant see much damages, but in the very center of the city they are like wounds or devastated empty fields. (Therefore lots of parking space in the center). The earthquakes have opened a can of quarrels and differences in opinions of whether to restore the damaged buildings or to build them new and modern. It reflects the same views in the suburbs – each house is cute, but very different from its neighbor – some are old style like in Europe, mostly, I guess, in England. Some are Art Deco style. Some are very ultra contemporary with clean lines. But all of them have gardens, flowers in abundance. ᅡᅠIt can be compared to Portland, OR, or Canadian West, where it is very green and humid, so good for plants! Here are some pics. This is the house we are staying at, the right part is our bedroom: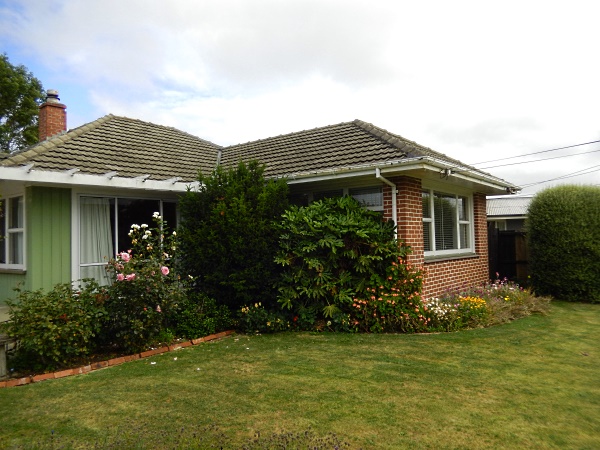 Dave, the retired journalist is our host, we feel very well here, I highly recommend to stay at his place! it is in a quiet neighborhood, Mairehau, and we have a chance to experience a stay in a real 'Kiwi's home and hear his stories. We found the place through Air B&B.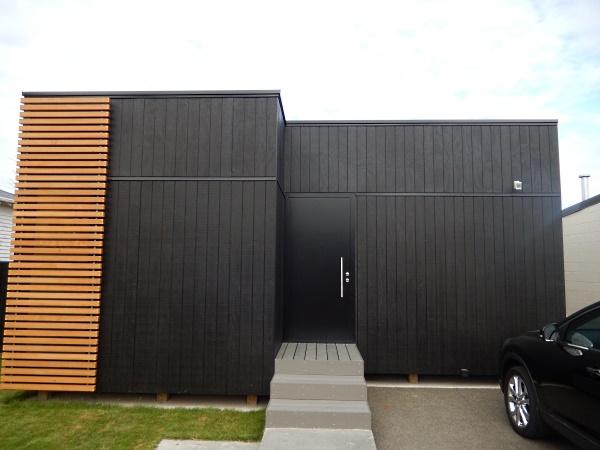 One of the very minimalist houses, looked peculiar to me :-). The sides of it have windows.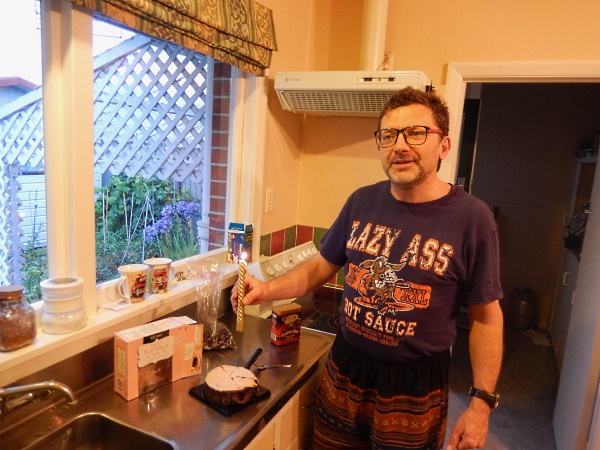 Andrei is celebrating his birthday.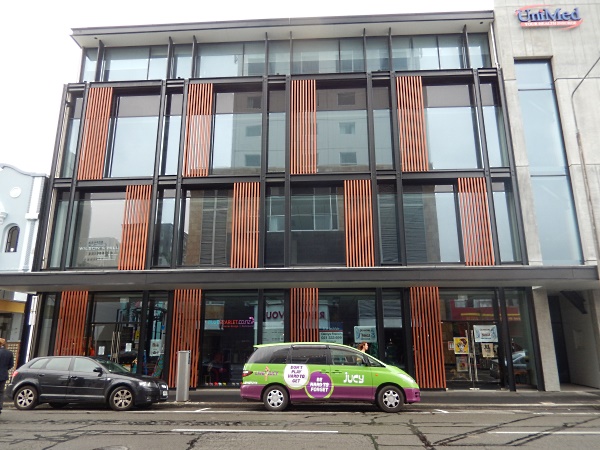 Regency street in the center: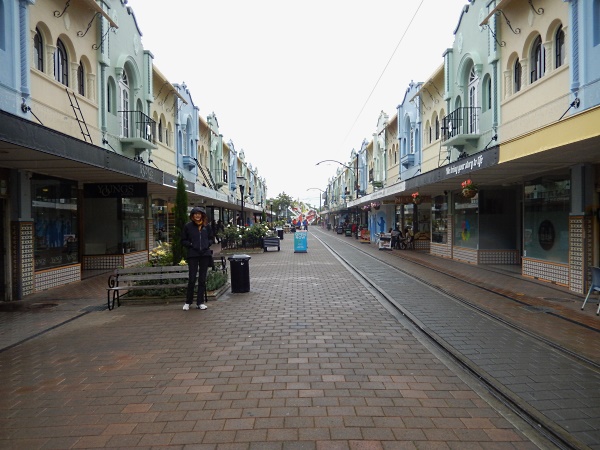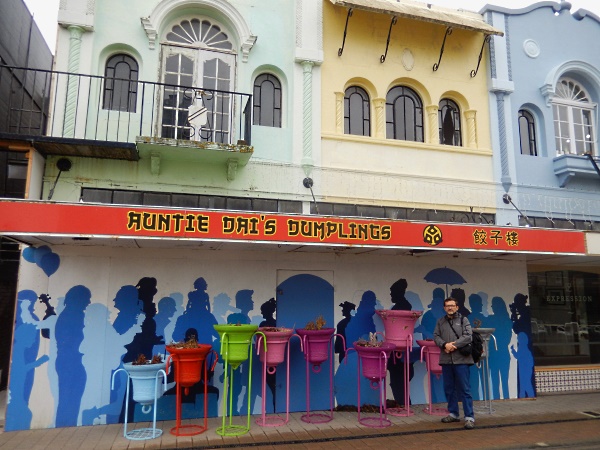 This is what is left of their Cathedral…You can look into my old blog from Christchurch in 2009 ᅡᅠ-there is a picture of this cathedral intact. Now it is fenced and stays like this until authorities decide what to do…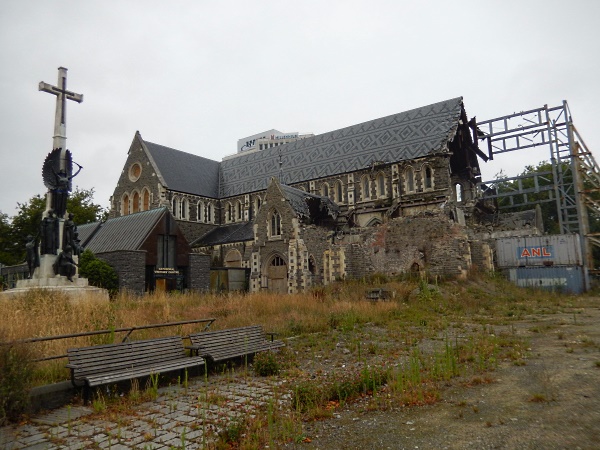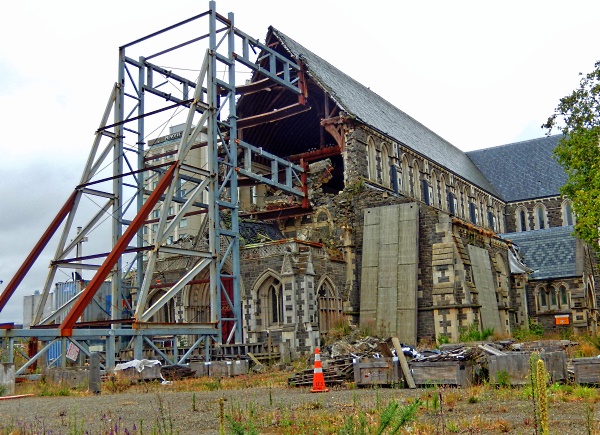 Here is the municipal building which was very fancy and old…maybe they plan to restore it: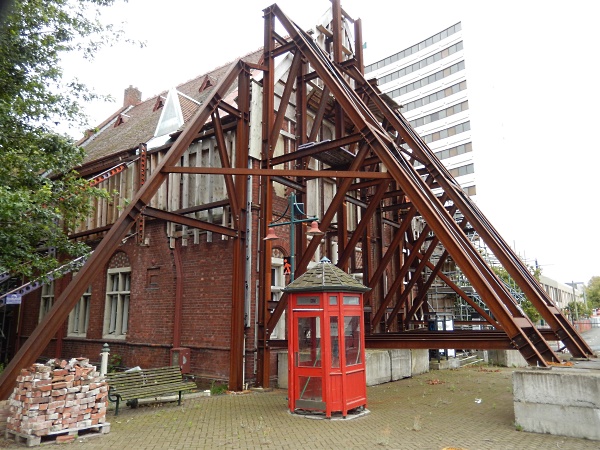 Today we visited the Art center. It has reopened recently after being repaired for 5 years, so they were celebrating – there was a playground for kids in front. The entry is free of charge and there was a booth with free organic ice cream-gelato for everyone! We ate dark chocolate and passion fruit – it was super tasty! The art center has so many windows – they were making terrible noise during the quakes, the employee told me, but none of those windows broke: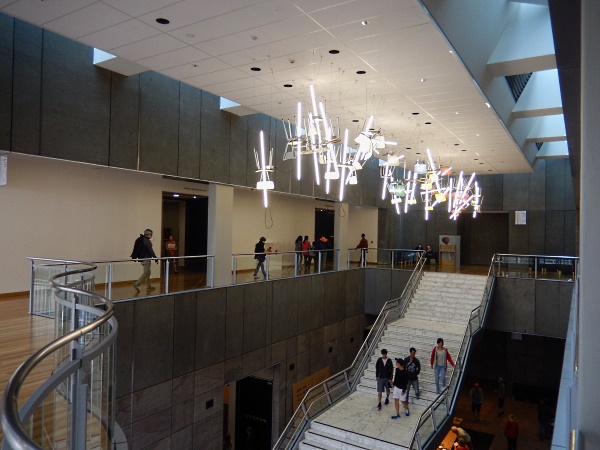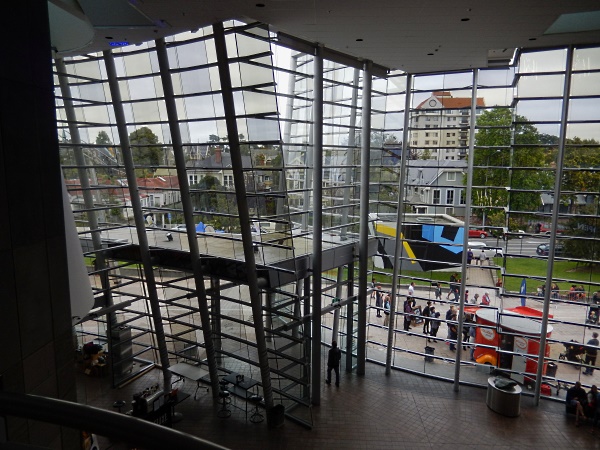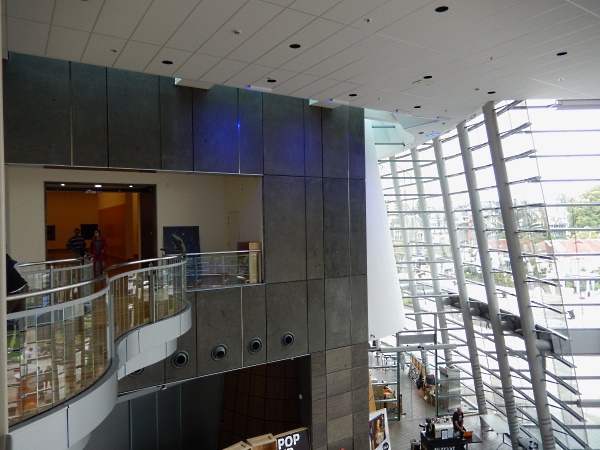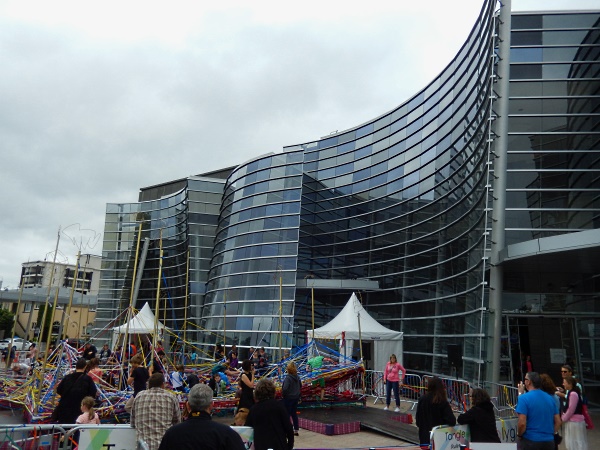 Pop art…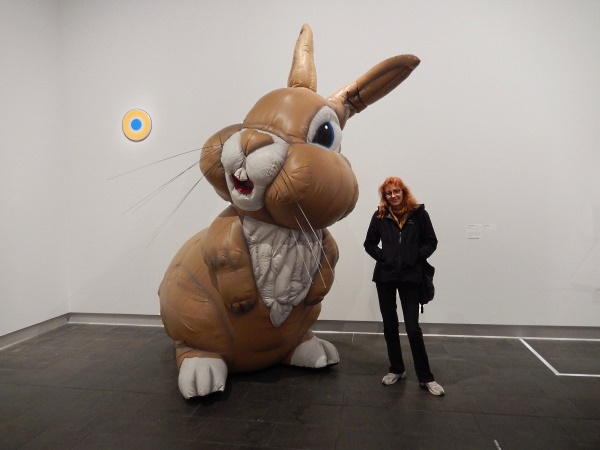 A view from the art center to Worchester street: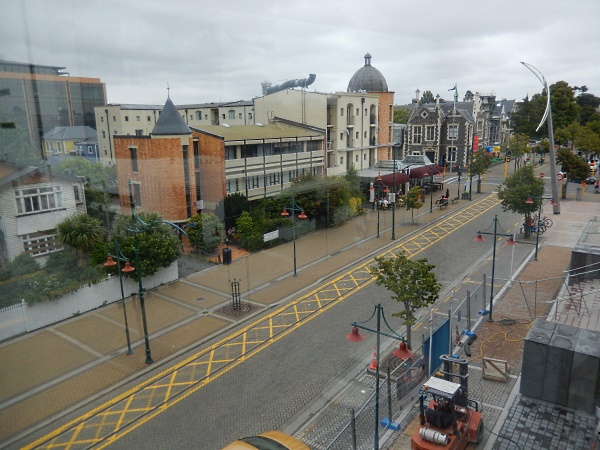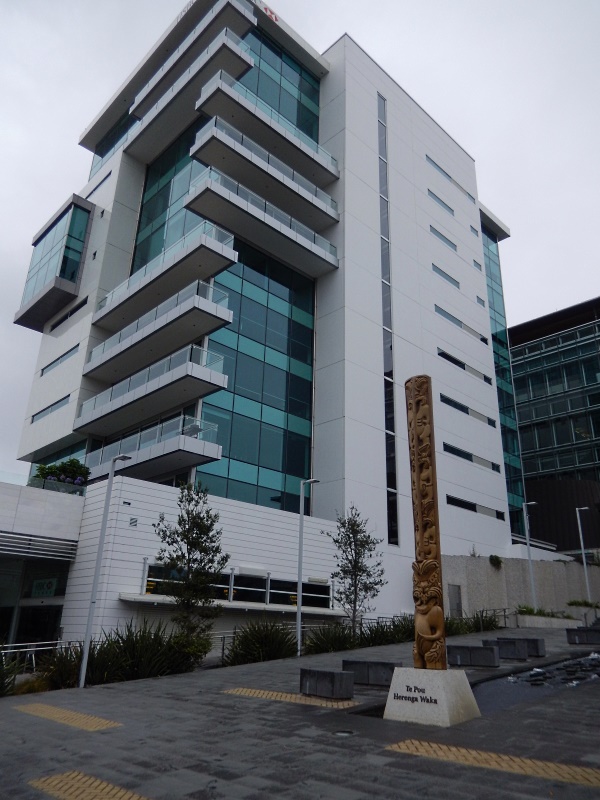 Going down Worchester street you reach the Canterbury museum, it looks like a church. but is filled with artifacts about their history and nature, even about expeditions to Antarctica, a very worth to be visited museum. The gate to Botanical gardens is right there and you enter something like paradise, New Zealand nature at its best: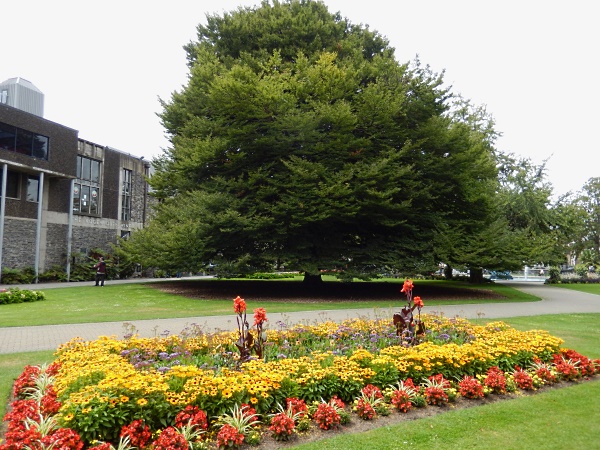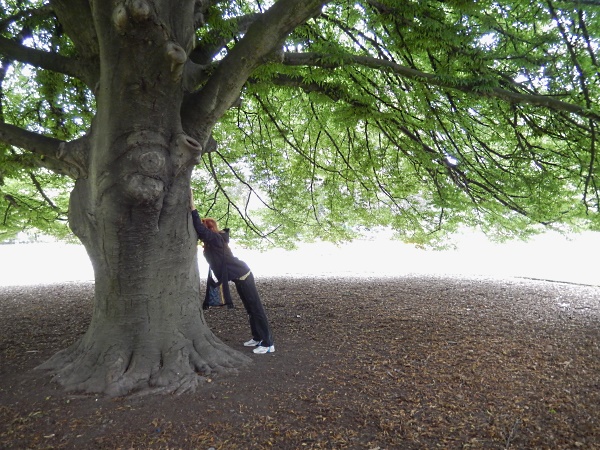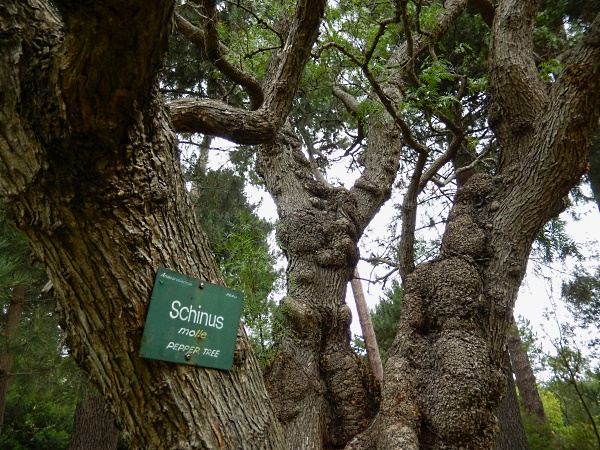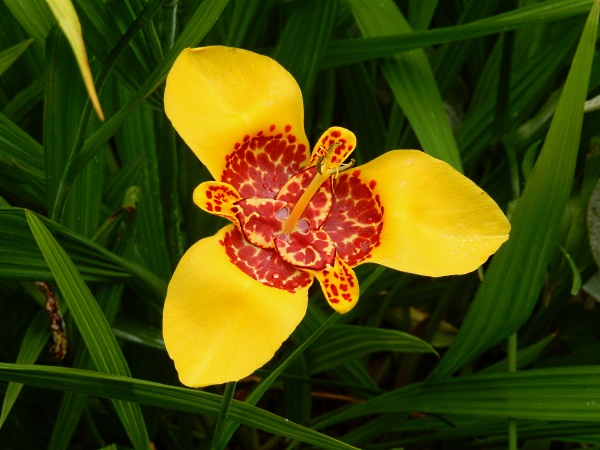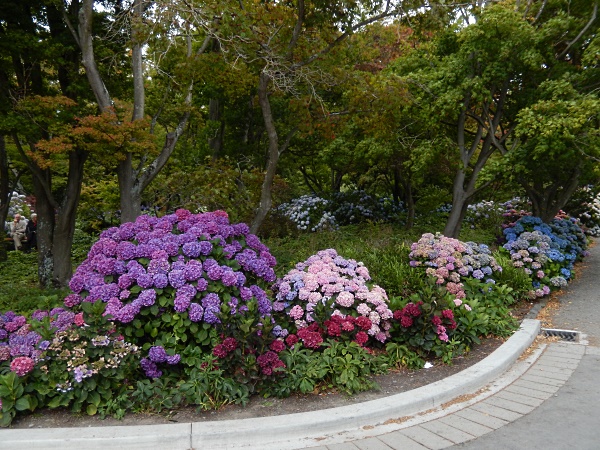 Those are real colors, those are hydrangeas…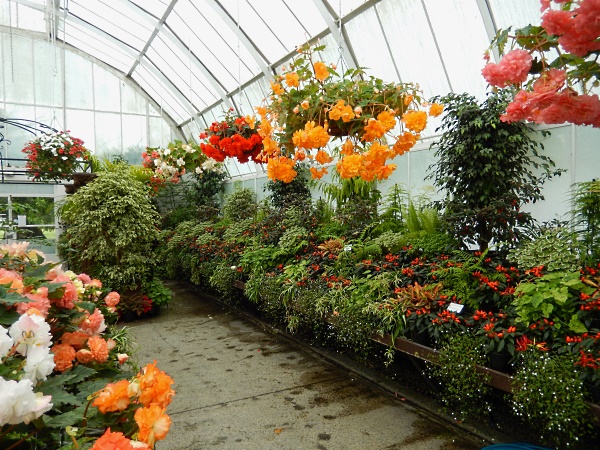 The begonia greenhouse takes one's breaths away 🙂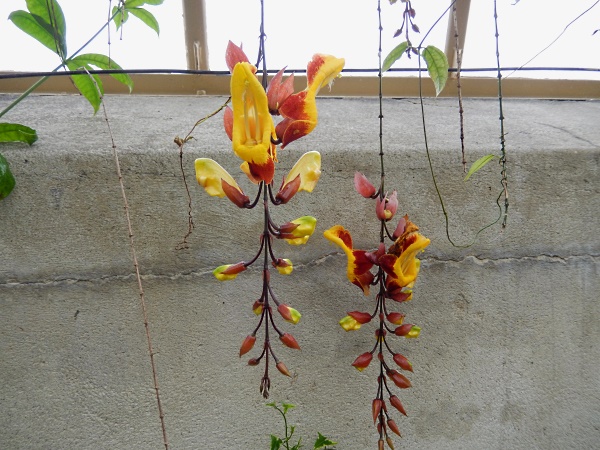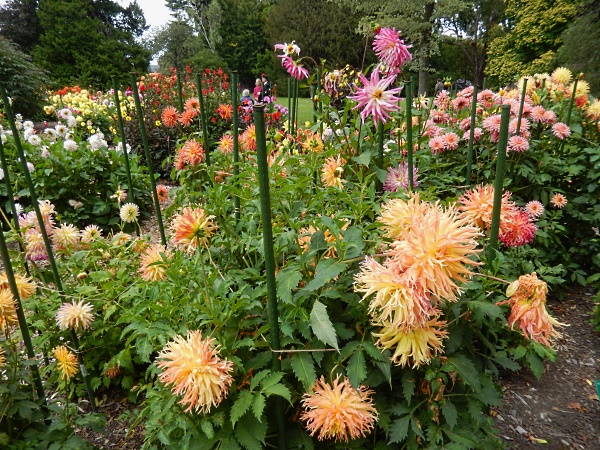 Dahlias – like in Lithuania (jurginai)…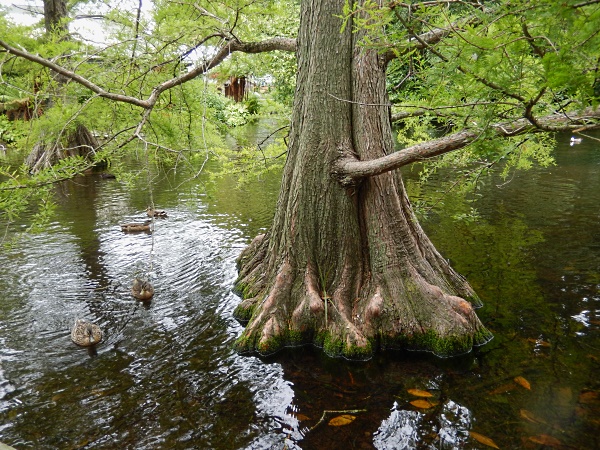 And their trees…They are the highlight of every park in NZ, I think, their variety and size has no competition in the world!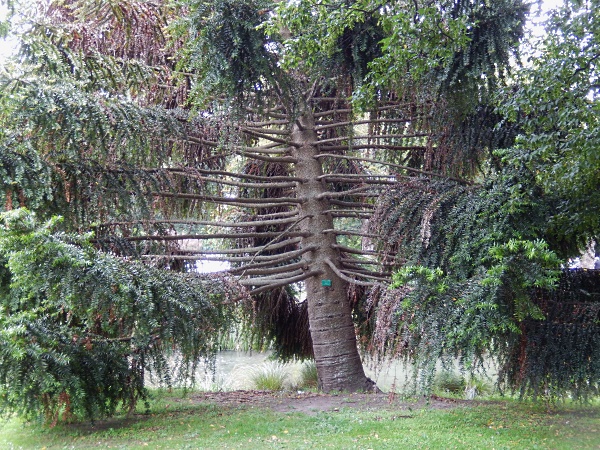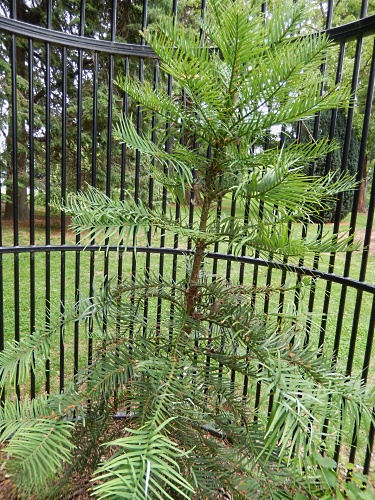 This little tree is still young, but is the rarest and oldest tree in the world, therefore is kept under a cage. There are less than 100 specimens left in Australia, and his little guy was raised not from seed but from some tissue in a lab, probably cloned, so that not to bring any bad parasite to New Zealand from Australia. It was growing in the times of dinosaurs,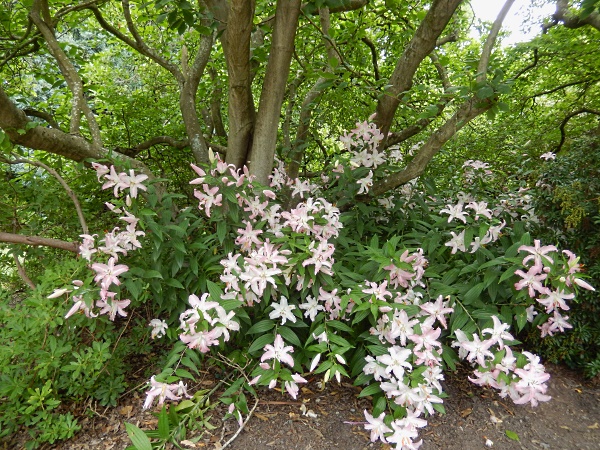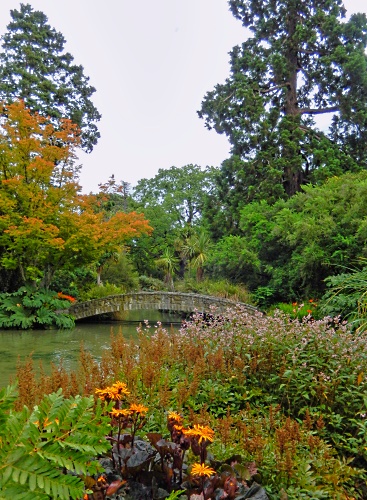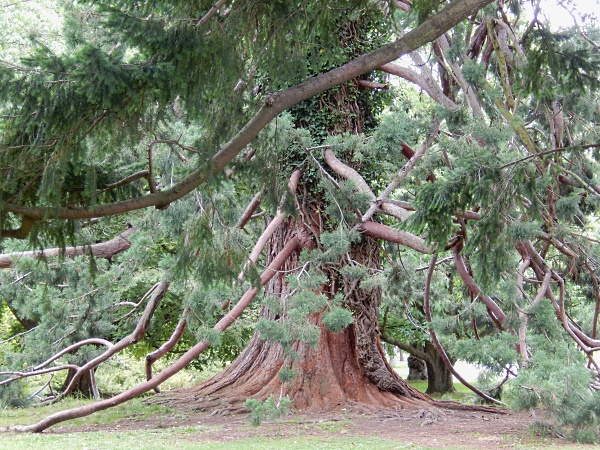 We spent the second day in Christchurch…It is an amazing city, so why not.Why to drive somewhere far away, while there are so many things to see here. It was a holiday, so again – very few cars on the streets, the center was very empty. Again we noticed big empty fields in the every center – they are cleaned from debris after the earthquakes and are waiting for investors, I guess. Here they brought a lot of ship containers, painted them beautifully, installed window sides and here is a nice shopping mall in one of devastated areas: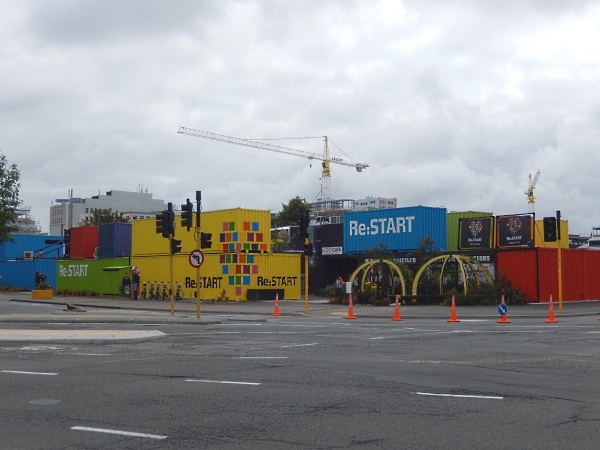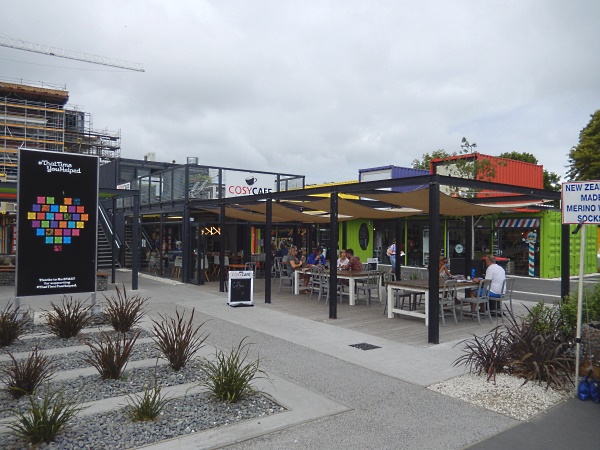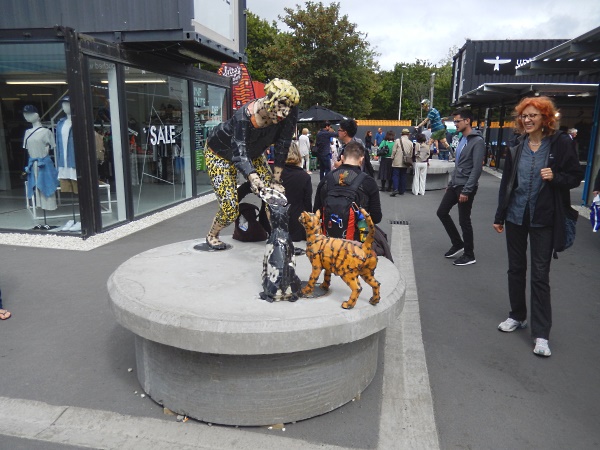 Then we walked to the Canterbury museum again, checked Leonardo Da Vinci's exposition – his paintings with descriptions, his engineering constructs, here is his musical instrument made like a head of a dragon: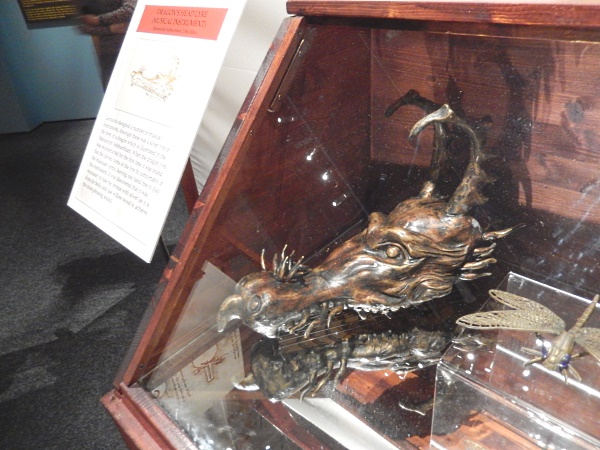 They have a piece of meteorite that fell onto Arizona – in exchange they gave and Arizona museum some Moa bones ᅡᅠ-what an interesting exchange is going between museums! Moa was a big bird somewhat similar to ostrich, and which has been extinguished completely as a species before white people came here…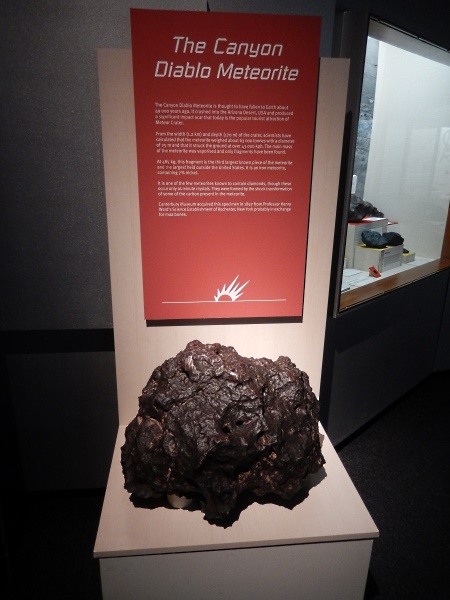 There was an exhibit by Jeff Thomson who is doing art from old rippled roof covers: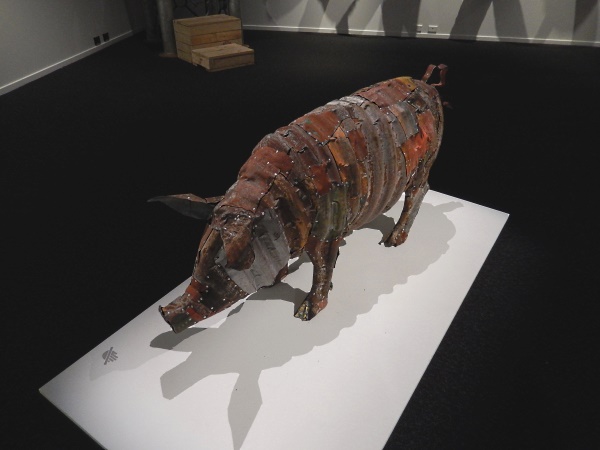 And then there are replicas of ᅡᅠlittle streets of the city in old times. I liked those glass decors in pharmacist's window: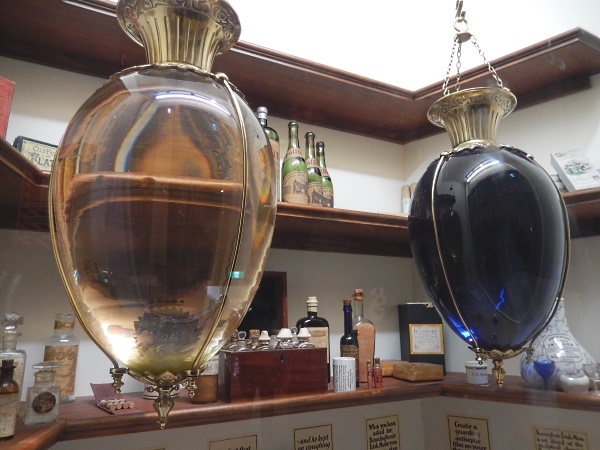 The rest of the day was parks :-). The Hagley park is like Hyde park in London – a very big green area in the middle of the city and there are golf field, sports fields, etc. Botanical gardens are surrounded by the river loop and are also there. Close by there are many other parks, of which we visited only Mona Vale. But before it – we still walked more in the Botanical gardens and here are some more pics: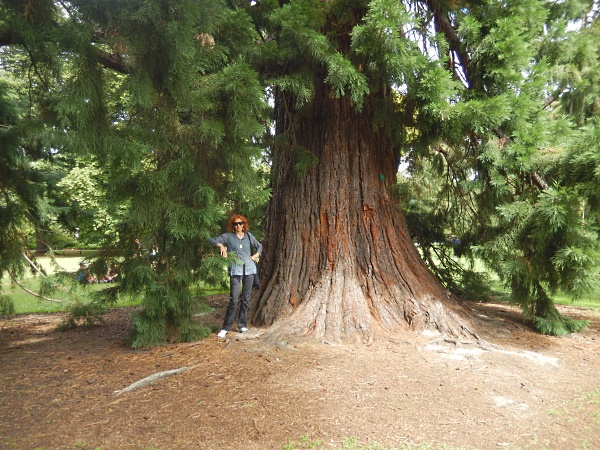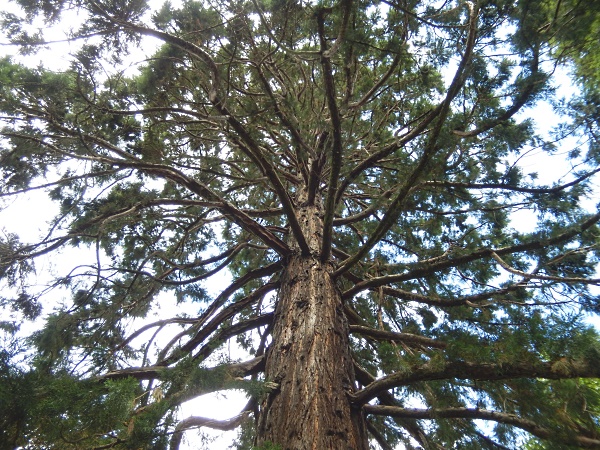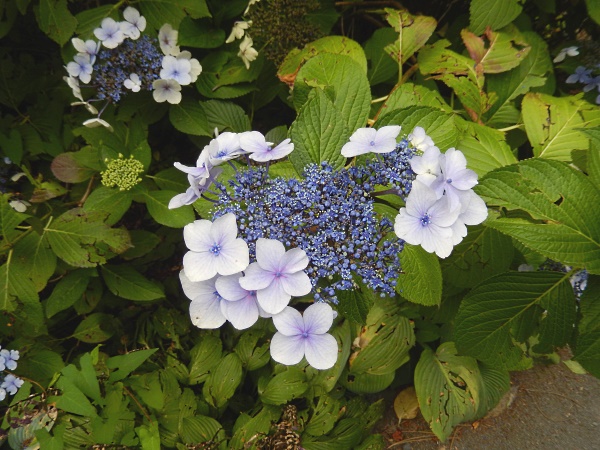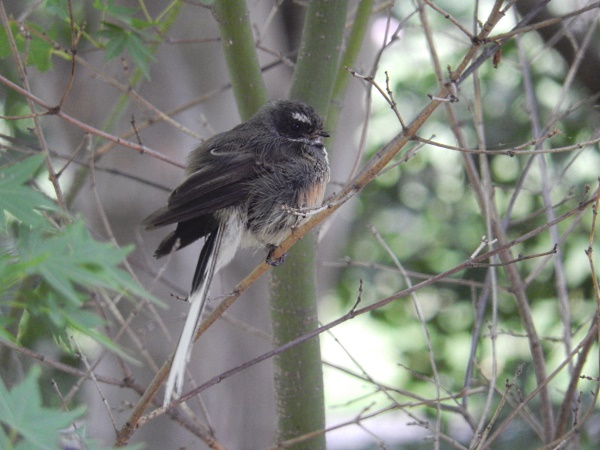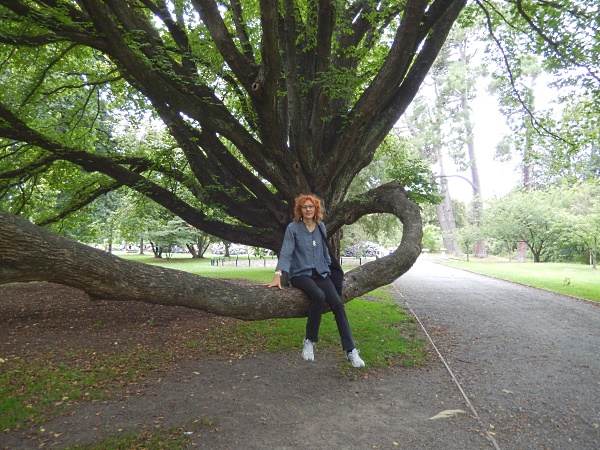 It seems this tree has toes and nails 🙂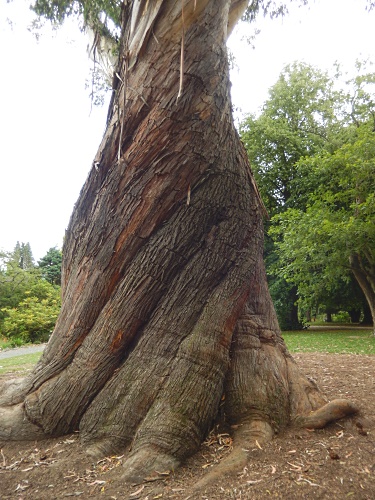 This tree is from Chile and it is not a cactus. but a tree, very peculiar branches-leaves: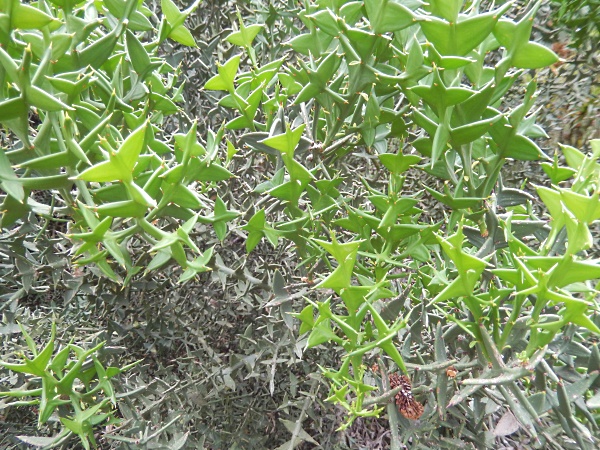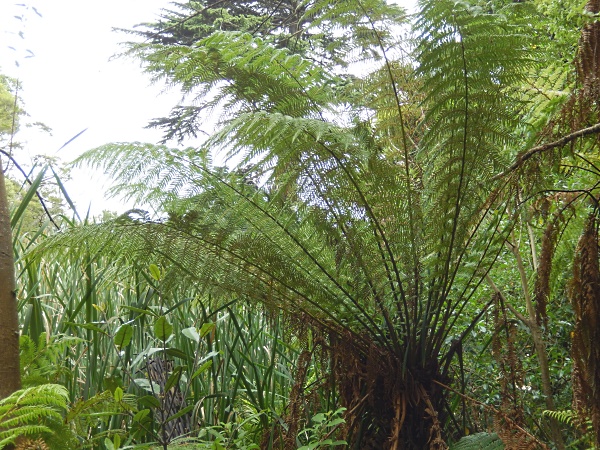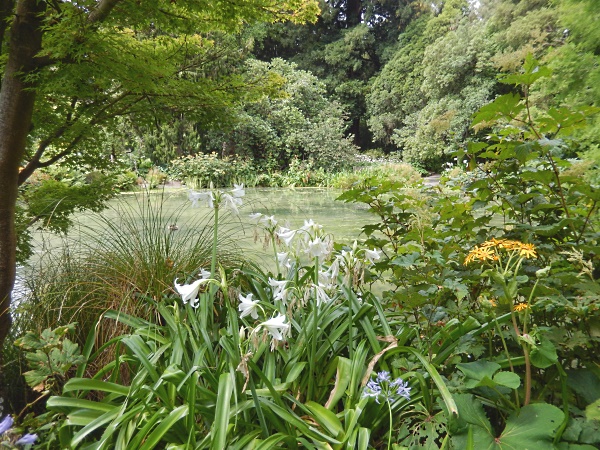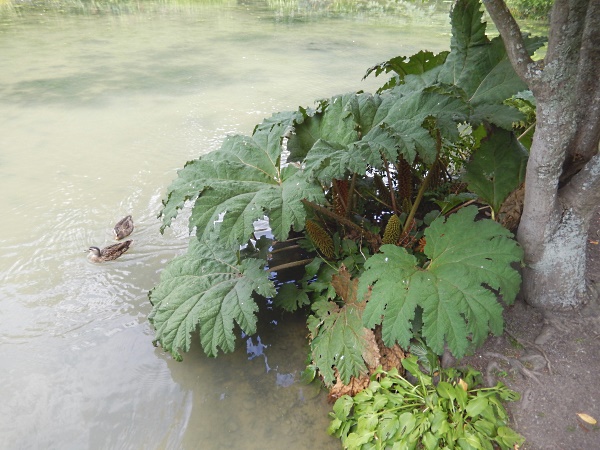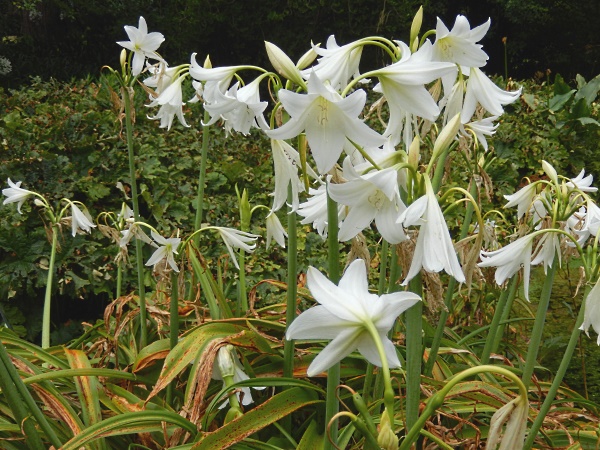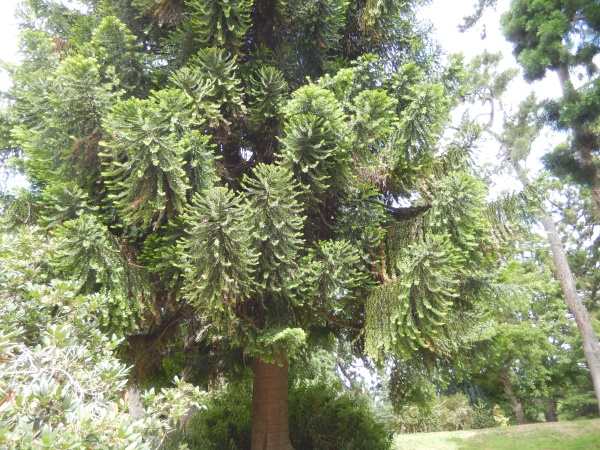 Here are some pics from Mona Vale which also has a mansion, but the earthquake damaged it and it is in repairs, so only the park for visitors: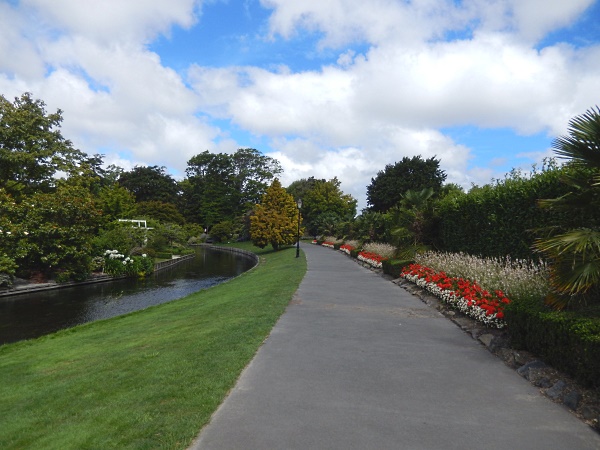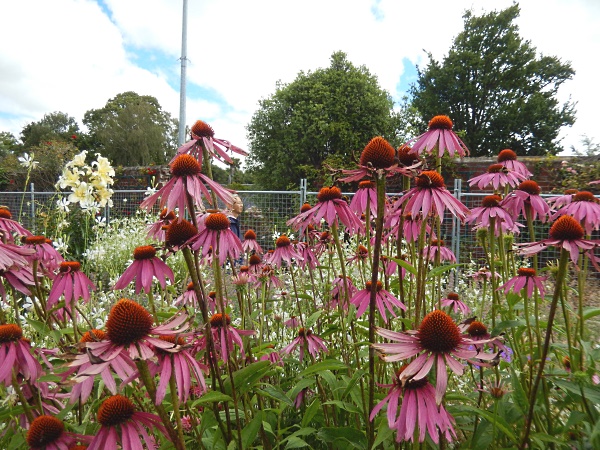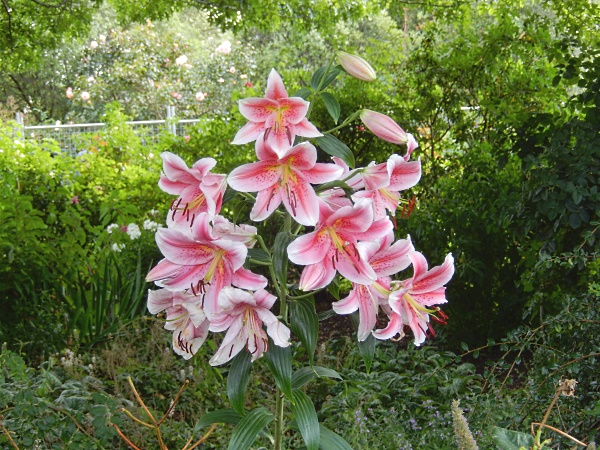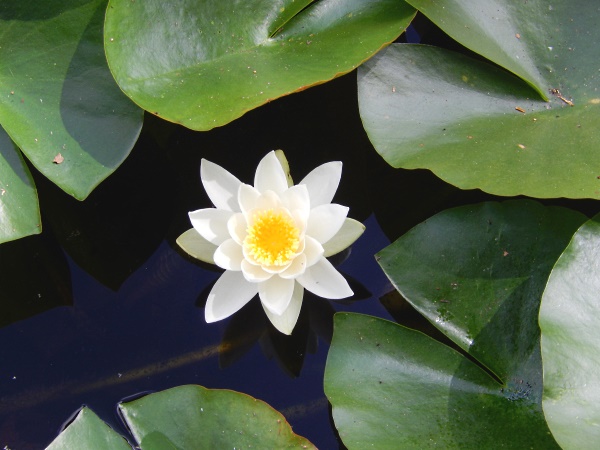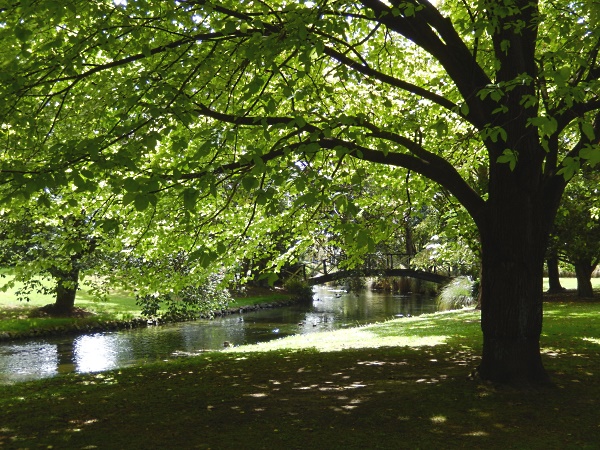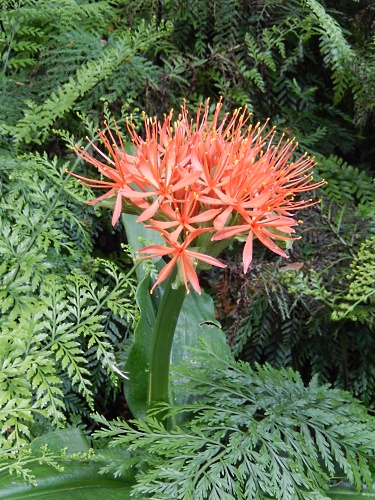 Some more long walks through the city: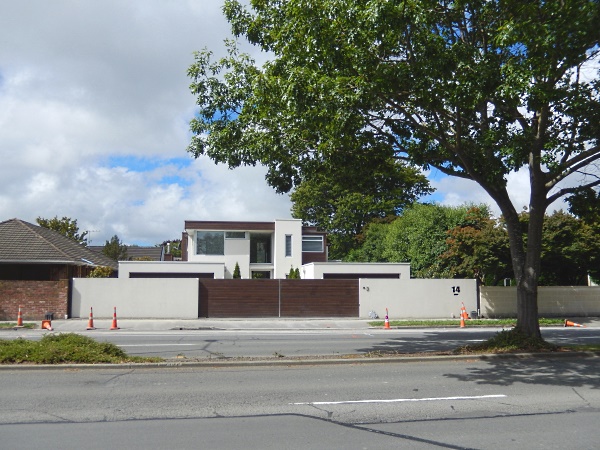 St.Michael's church: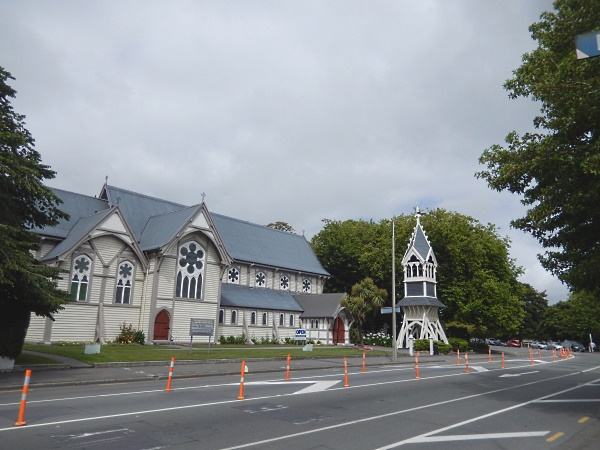 Christ's college with a theater and two or three churches around the mall: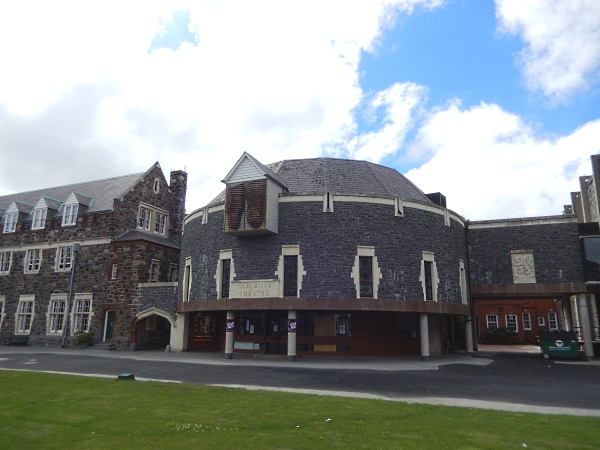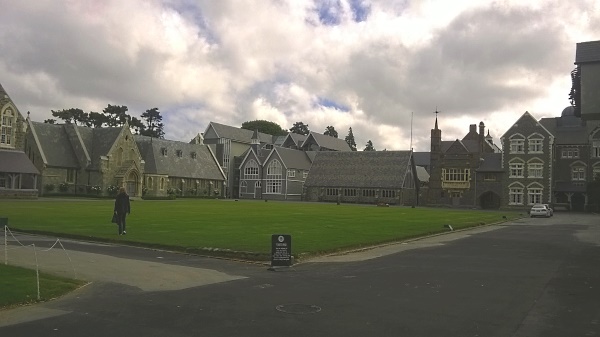 Government: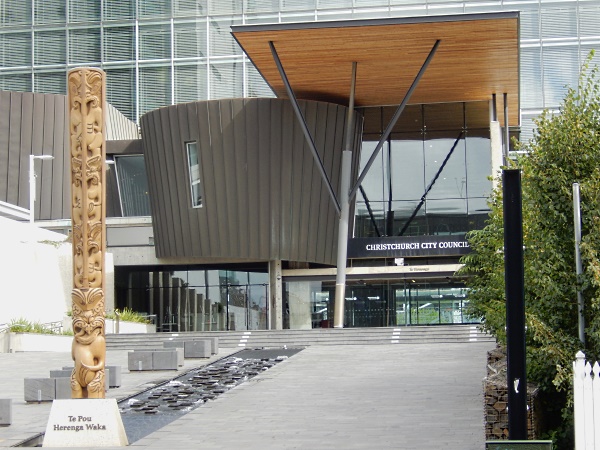 And lots of murals on available walls, especially in the places where houses are gone: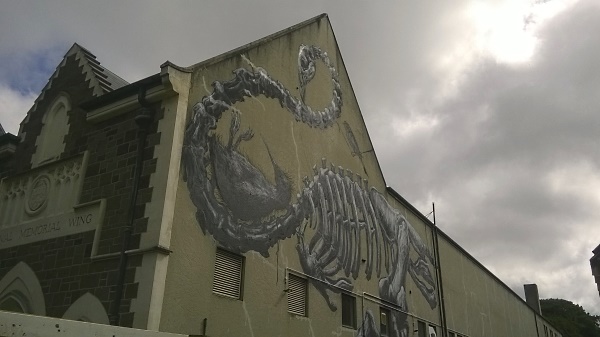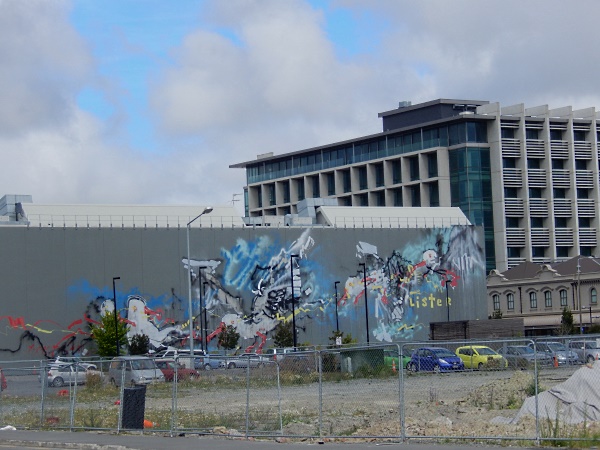 The Carton Cathedral – built after the main one was damaged: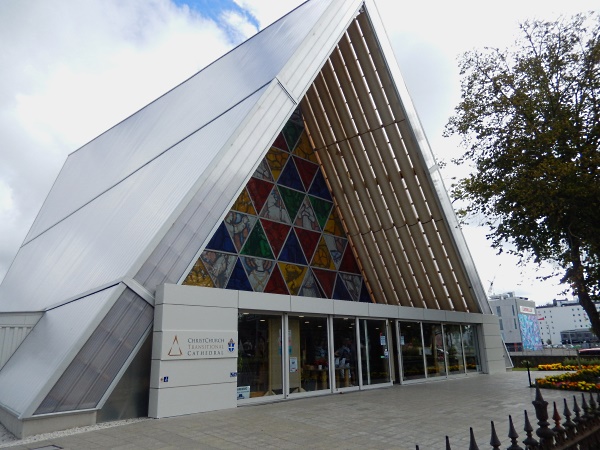 At the end of the day we drove to their sea shore ᅡᅠ-beautiful, people were bathing! seemed too cold and windy for us.