So here we got Monday – when all museums are closed…No problem, we took the metro to Basilica de la Guadelupa! (metro stop La Villa-Basilica). In 4 days there had to be the anniversary of Virgin Mary appearing to a poor peasant Jose, so crowds were already there with new ones flocking in…people were coming with bags and food prepared to camp for days on those vast sacred plazas. At the time there were 3 groups dancing some national dance, dressed in colorful clothes, some groups with little flags for distinction looking for a quiet corner to all pray together, lots of people coming with their Virgin of Guadelupa paintings or statues – maybe to get them sanctified…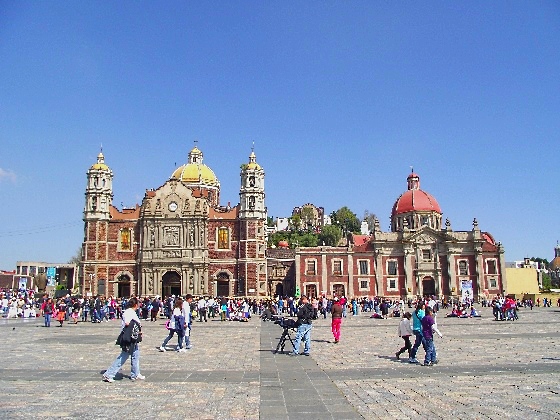 We counted 6 churches on the premises. With gardens and butterflies around them. Luckily there was a hill behind the Basilica with another chapel on it, a rather steep hill, so we could climb and look around at the city skyline far away for the first time: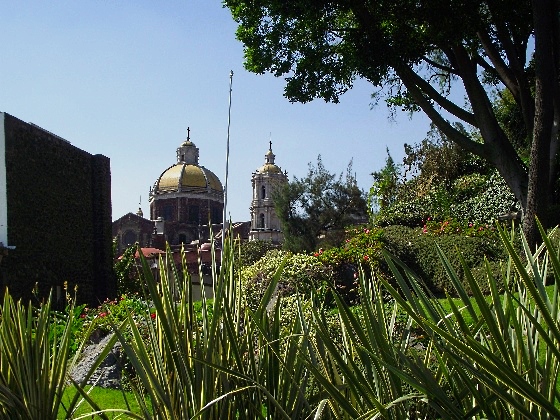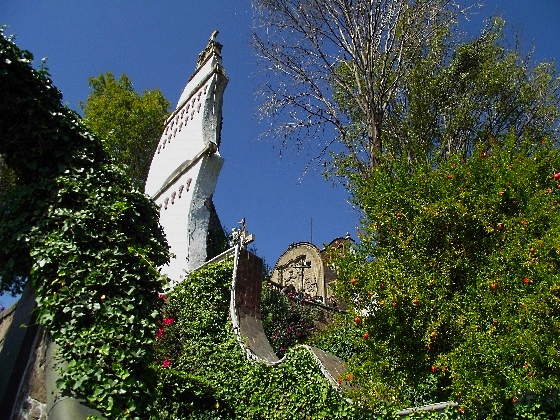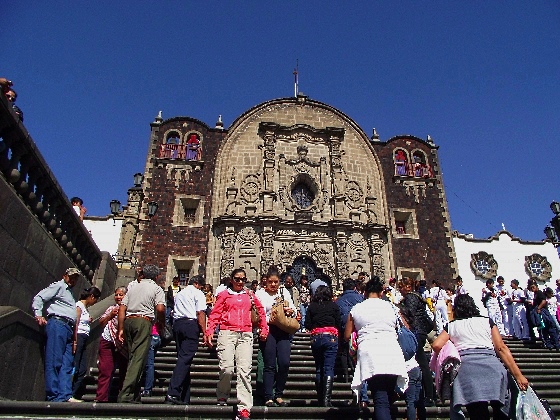 The peculiar thing about that hill is that it is not very high or big, but so much water was pouring from all sides of it wherever you go -it was dripping, flowing, falling in special canals and pipes down to abundant gardens: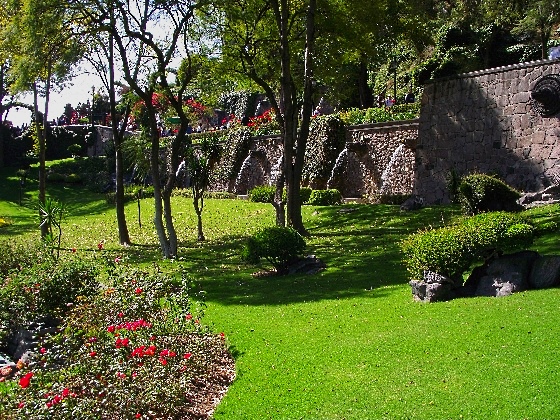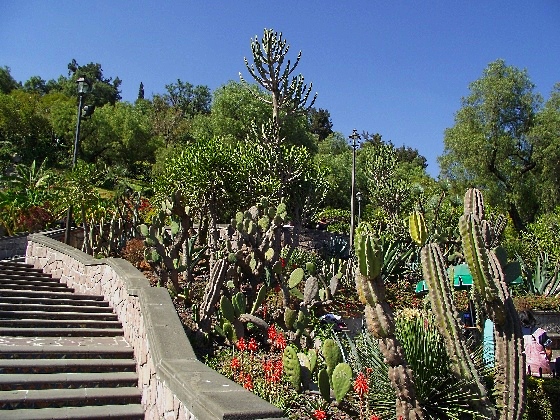 The New Chapel that is built to the left of Basilica was always full, mass was following another mass: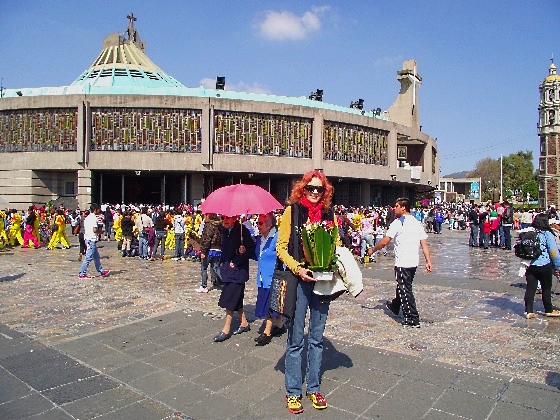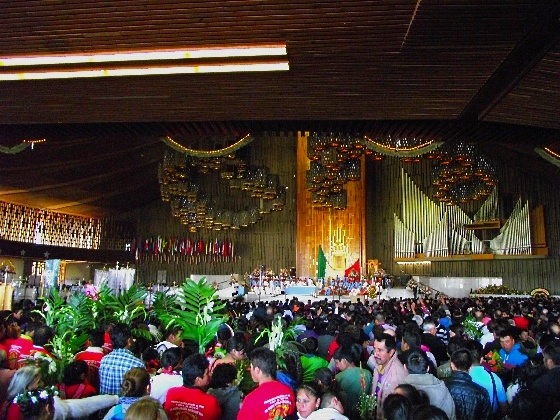 While the Basilica was almost empty and beautifully decorated- a good combination of yellow and white flowers!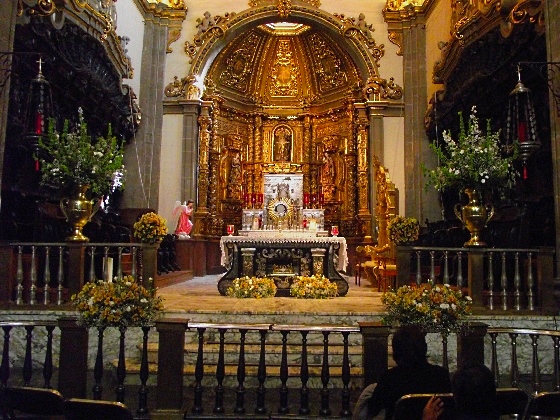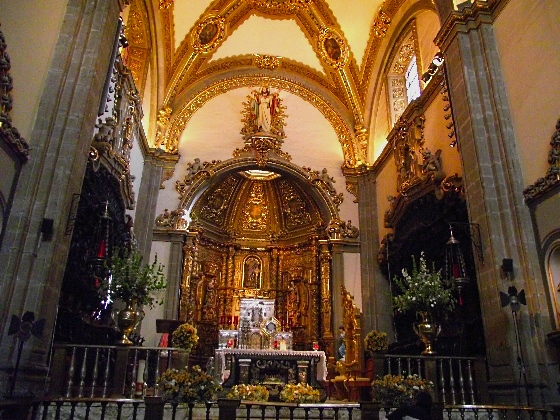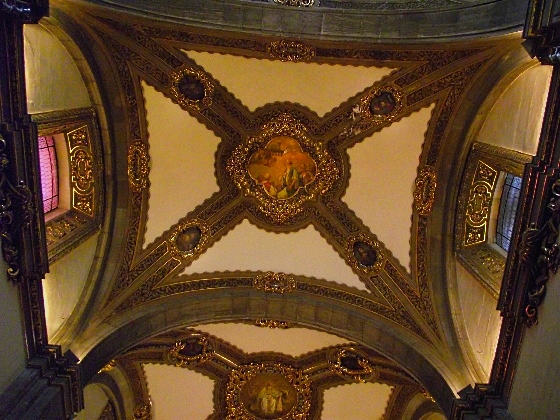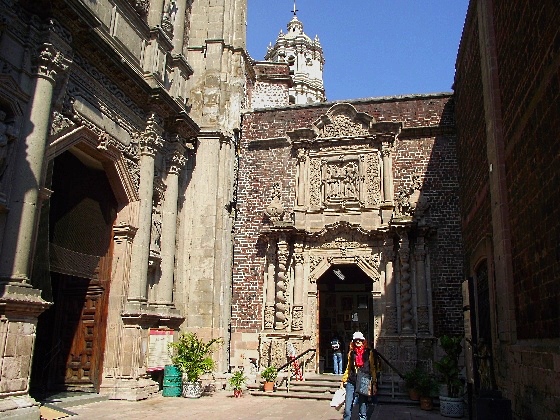 The Basilica's facade is leaning to the left but camera manages to hide it. However, it didn't hide the leftovers from 1995 earthquake by another smaller chapel: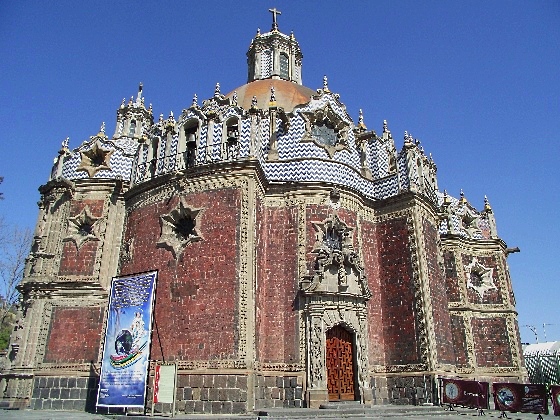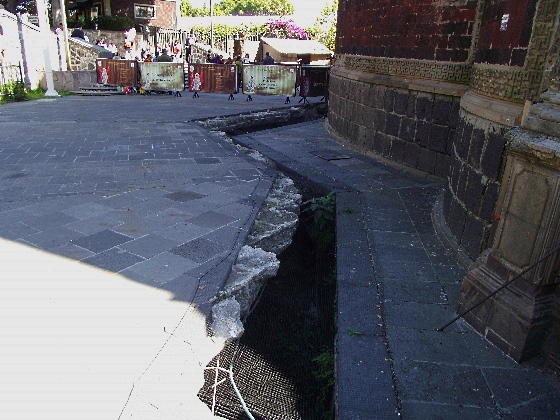 This is a very interesting clock – sun and regular, has Indian decors incorporated, as well as the dancers were using Indian rhythms and feathers: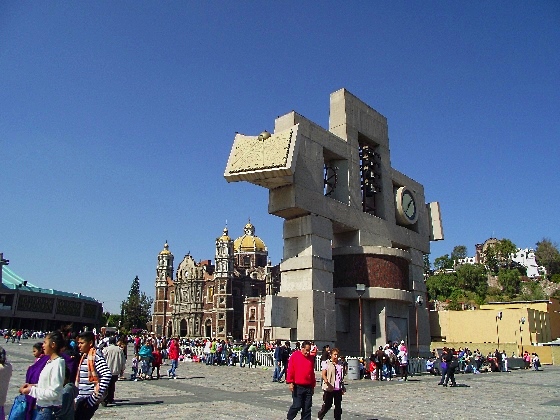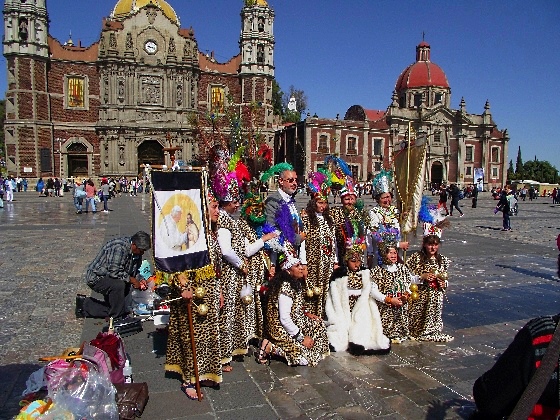 Who cares…:-)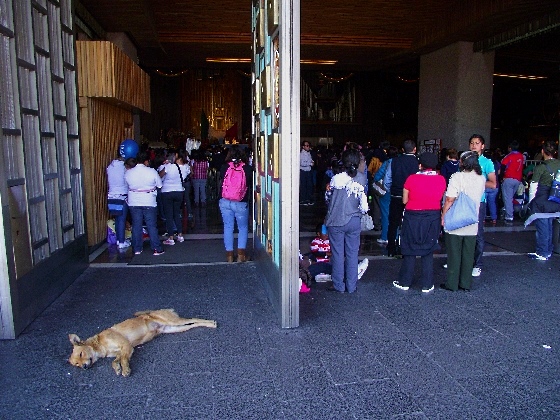 As Chapultepec park was closed, we, disappointed returned to the old Town and walked the Regina pedestrian street. A good note- there are not so few pedestrian streets in MC, which was good for us, walkers: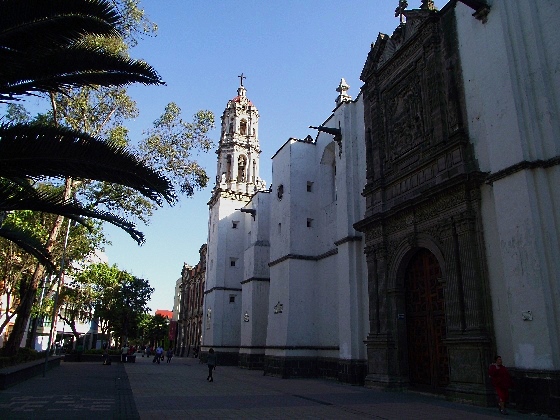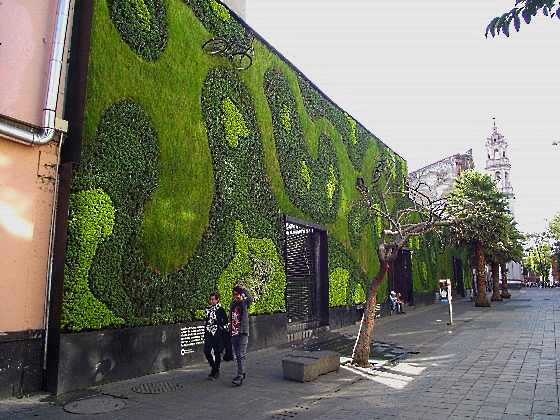 The wall up is made from live plants, there are two bikes attached high up on it – cute! The wall down shows how talented some people are (nice way to hide a rotting house!):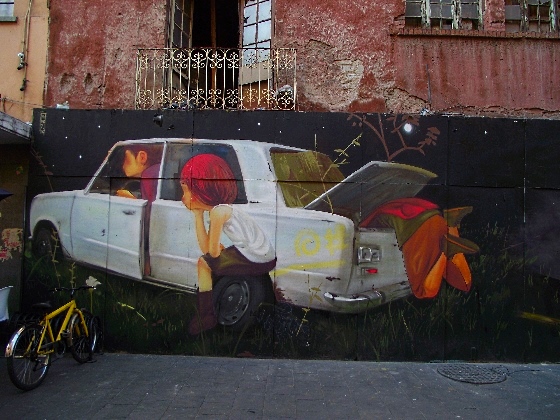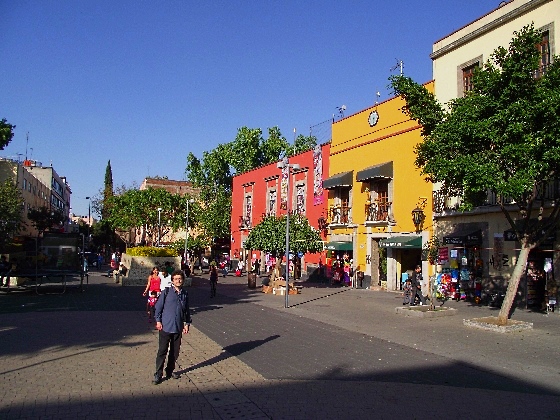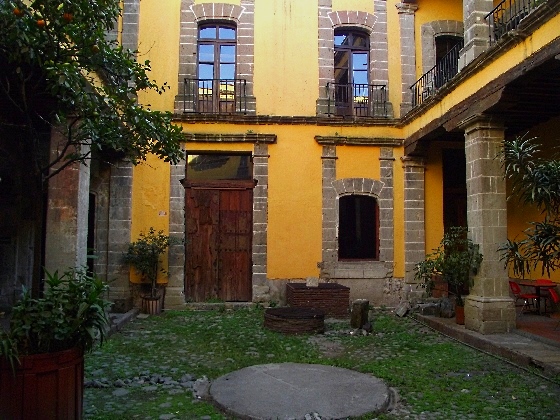 Talavera street is also for walkers: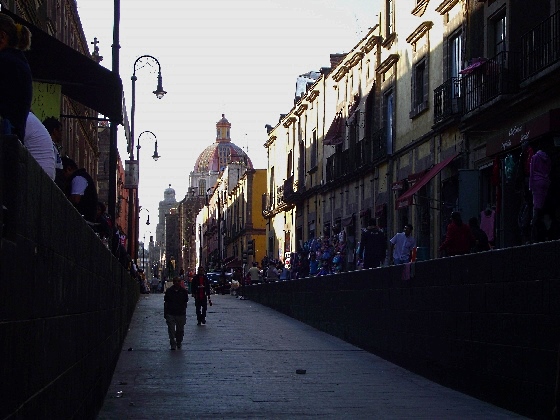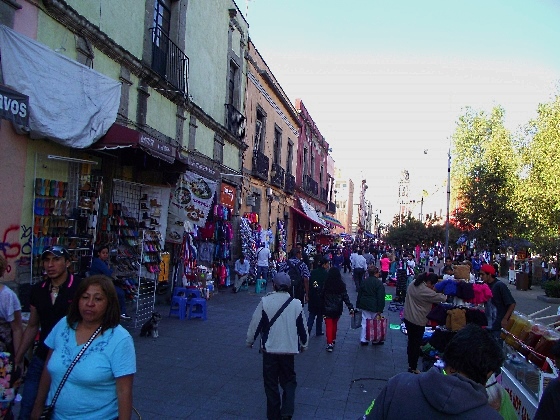 At the end of it with the view of a st Teresa church there is a small eatery -there we had a good vegetable soup several times. They also served different Quesadillas. But what a view while eating!